When you visit the world of Sohnne, you'll find yourself surrounded by exquisitely constructed furniture that serves as a silent spokesperson for the worlds of art and architecture. Our persistent commitment to visual brilliance and unrivaled comfort is exemplified by the "Black Leather Chair." This classic seating option, which exudes elegance and refinement, harmoniously blends modern design principles with time-honored principles.
An Ode to Timeless Sophistication: The Black Leather Chair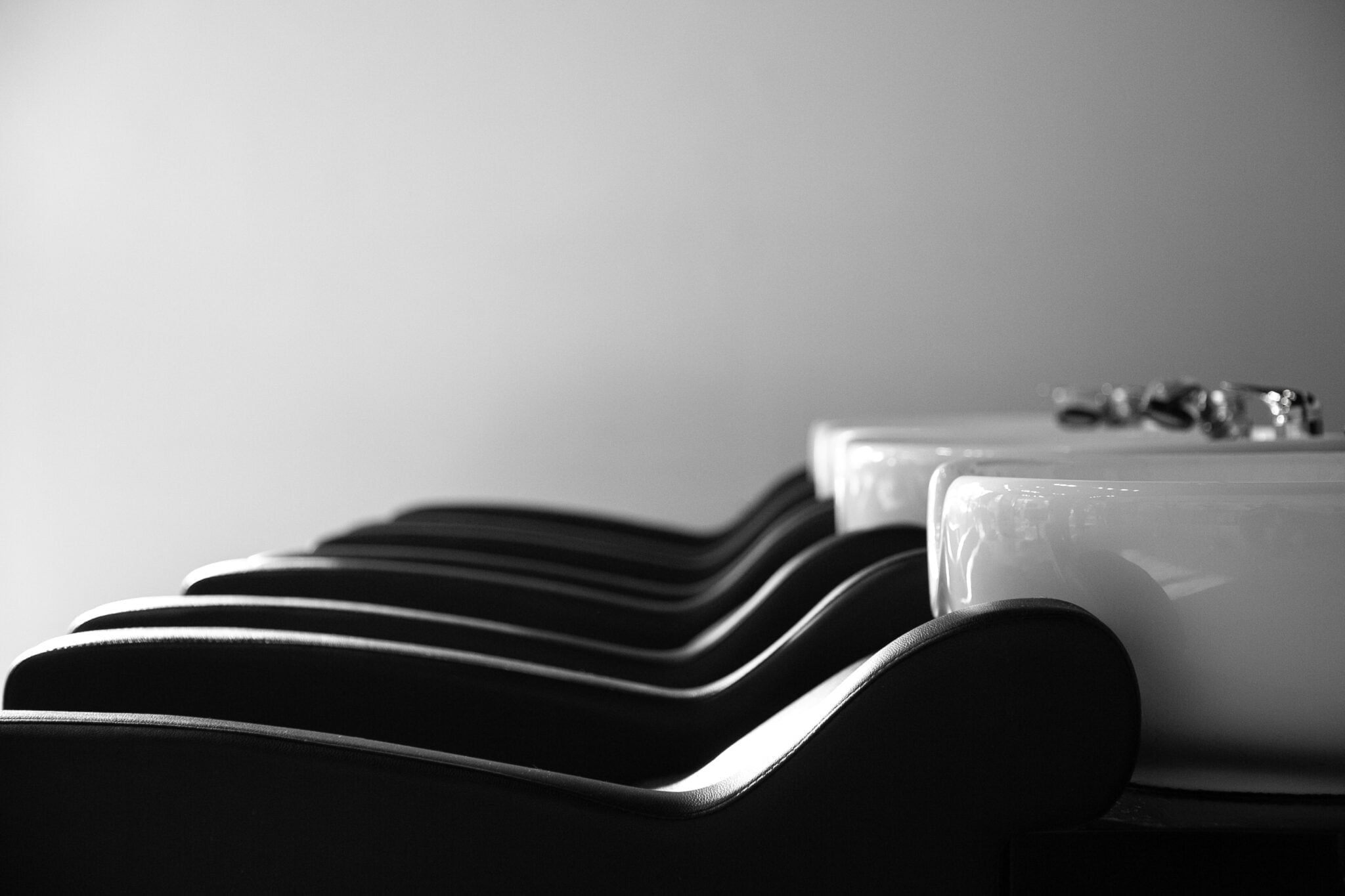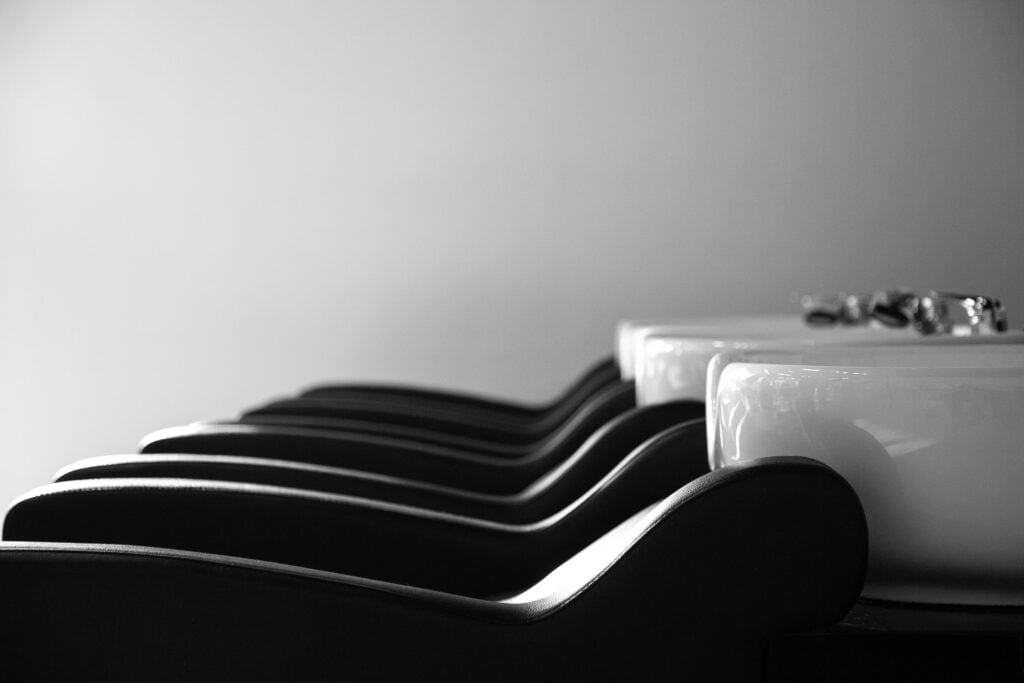 The black leather chair is more than a piece of furniture; it is a statement, a declaration of refined taste, and an invitation to comfort. Its allure lies in its classic appeal – an ode to timeless sophistication and an enduring design that transcends fleeting trends.
Crafted from premium materials, Sohnne's black leather chair pays tribute to the adage that "beauty lies in simplicity." The lustrous, rich black leather upholstery offers an aesthetic of polished elegance that brings depth and character to your interiors. But this chair isn't just about looks; it's about how it makes you feel. The touch of cool, smooth leather against your skin is an experience to savor, a luxury you can indulge in every day.
Best Sohnne's Black Leather Chair
At Sohnne, we believe in harmonizing form and function to create furniture pieces that don't just add to your room's aesthetics but also elevate your living experience. Our black leather chair is a testament to this philosophy.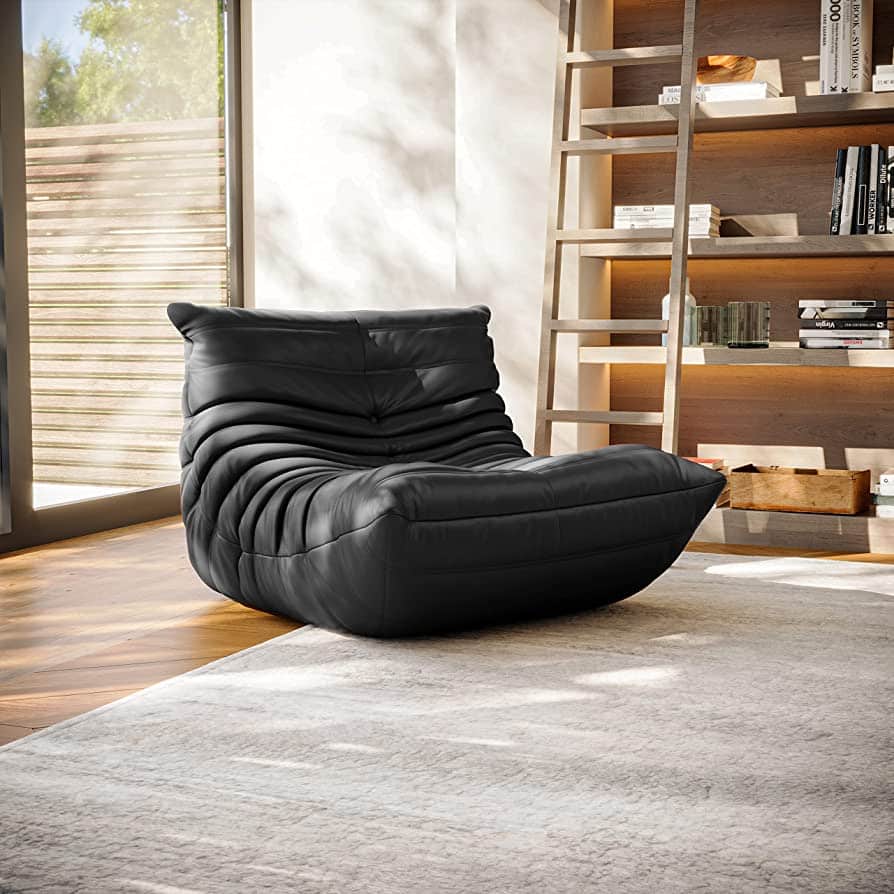 One standout piece that embodies these elements to perfection is our Togo Sofa Fiber Leather Replica. This piece is a tribute to Michel Ducaroy's iconic creation and an opportunity for you to introduce a touch of elegance and comfort to your living space.
Chair Experience
The first thing you notice about the Togo Sofa Fiber Leather Replica is its unique design. The avant-garde, low-profile structure and the innovative use of lines and curves set it apart from conventional seating solutions. It's a bold statement piece that effortlessly draws attention.
The luxurious black fiber leather upholstery is another facet that adds to its allure. The sleek, dark material not only enhances its visual appeal but also provides a soft, supple surface that invites hours of relaxation. The generously padded cushions adapt to your body's contours, providing an embrace of comfort and support. Whether you're engrossed in a page-turning thriller, binge-watching your favorite series, or enjoying a laid-back conversation, this sofa ensures you do so in absolute comfort.
Rating: ⭐⭐⭐⭐ (4.8/5) | Style: 20th Mid-century Modern | Type: Lounge Sofa | Dimension: 40.2 x 34.2 x 29.1 inch | Upholstery Material: Suede, Corduroy, Teddy Velvet, Fiber Leather
Read More: Choose Wisely! 5 Best Office Chairs for Short Person
Barcelona Chair Replica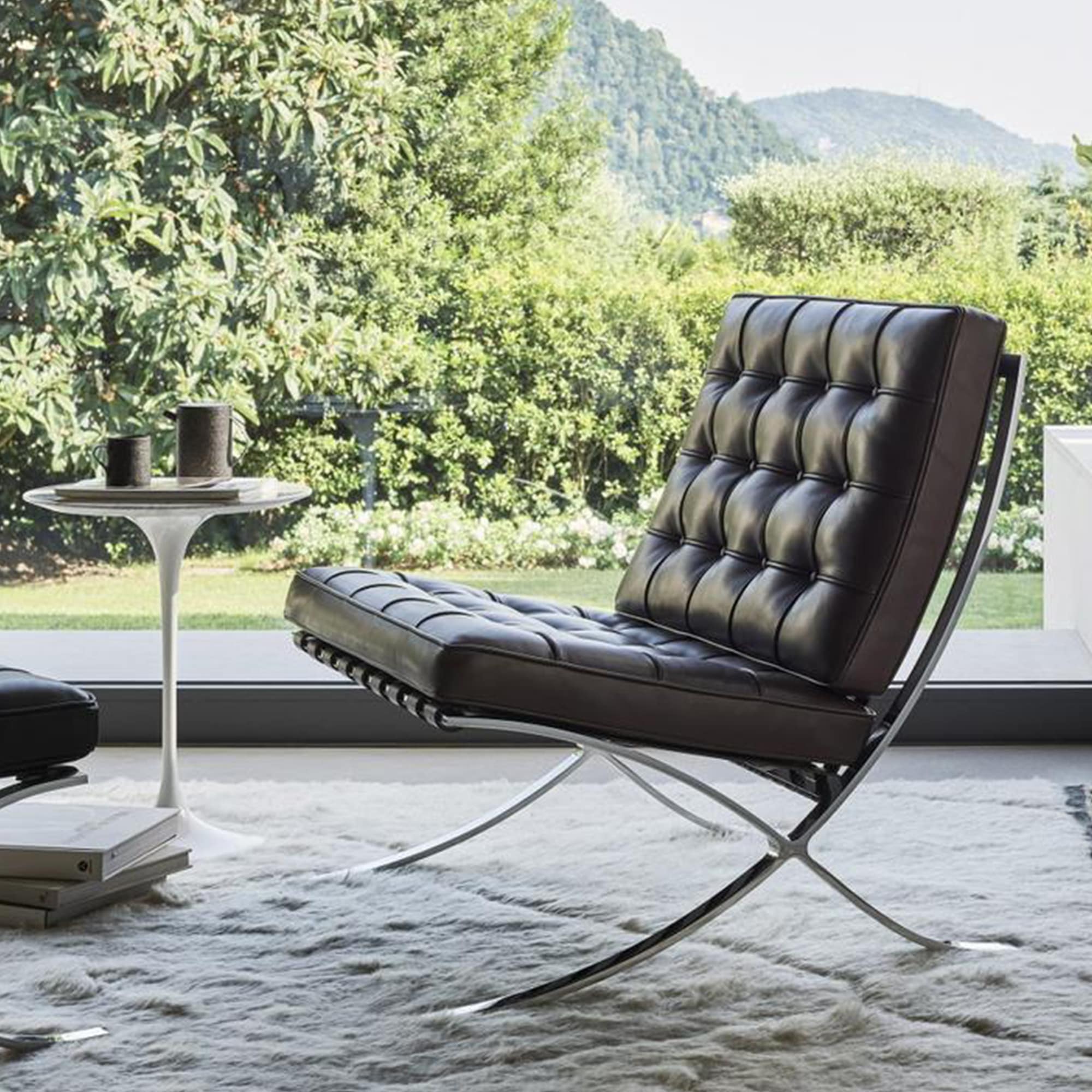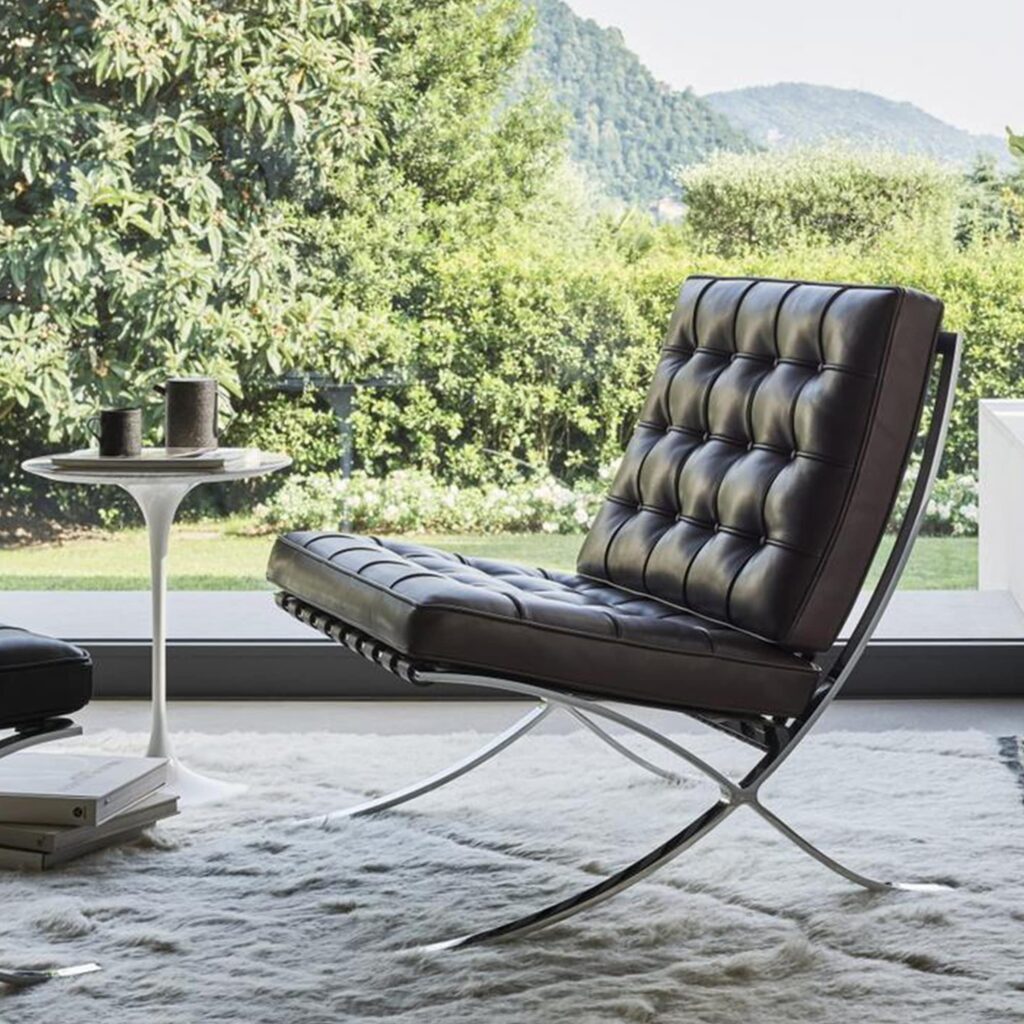 The Barcelona Chair's design is a classic example of the "less is more" philosophy. It features a clean, minimalist design with a sleek, stainless steel frame and elegant leather upholstery. It's an iconic symbol of modern design, and having one in your living space can significantly enhance its aesthetic appeal.
Chair Experience
Despite its minimalist appearance, the Barcelona Chair is quite comfortable. It has a wide seat and backrest, and the cushions are typically filled with high-density foam for support. The chair's inclination also provides a relaxed posture, ideal for reading or simply lounging.
A high-quality replica should be able to deliver a satisfactory level of durability. It should feature a sturdy frame, ideally made from stainless steel and high-quality leather upholstery. If well-maintained, the chair can last for many years. Like any piece of furniture, a Barcelona Chair replica requires some maintenance to keep it looking its best. Regularly dusting the chair and occasionally treating the leather with a conditioner can help maintain its appearance.
Rating: ⭐⭐⭐⭐ (4.7/5) | Style: 20th Mid-century Modern | Type: Lounge Chair | Dimension: 19.7 D x 30.3 D x 32.7 H inch | Upholstery Material: Genuine Leather
Wegner Ox Chair Replica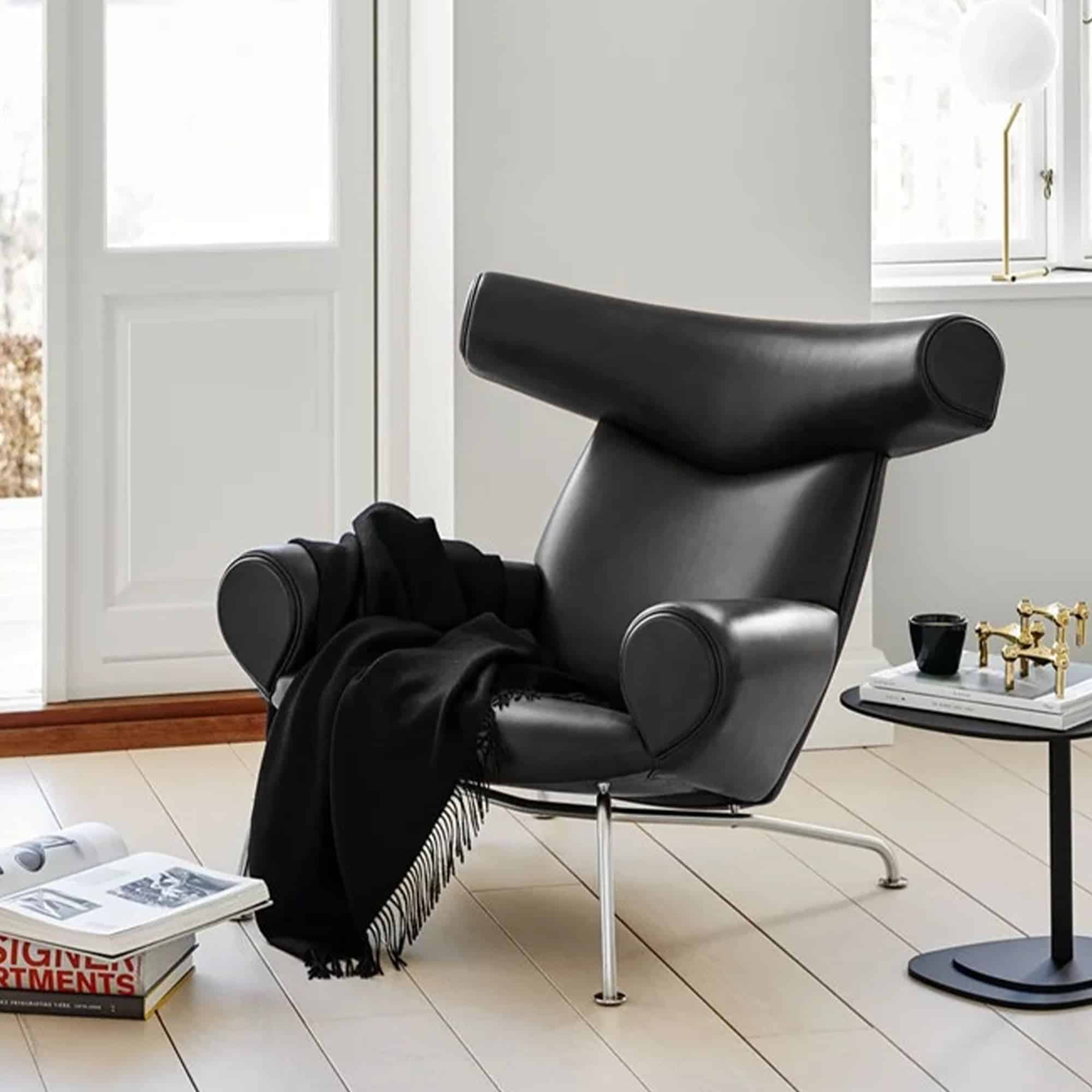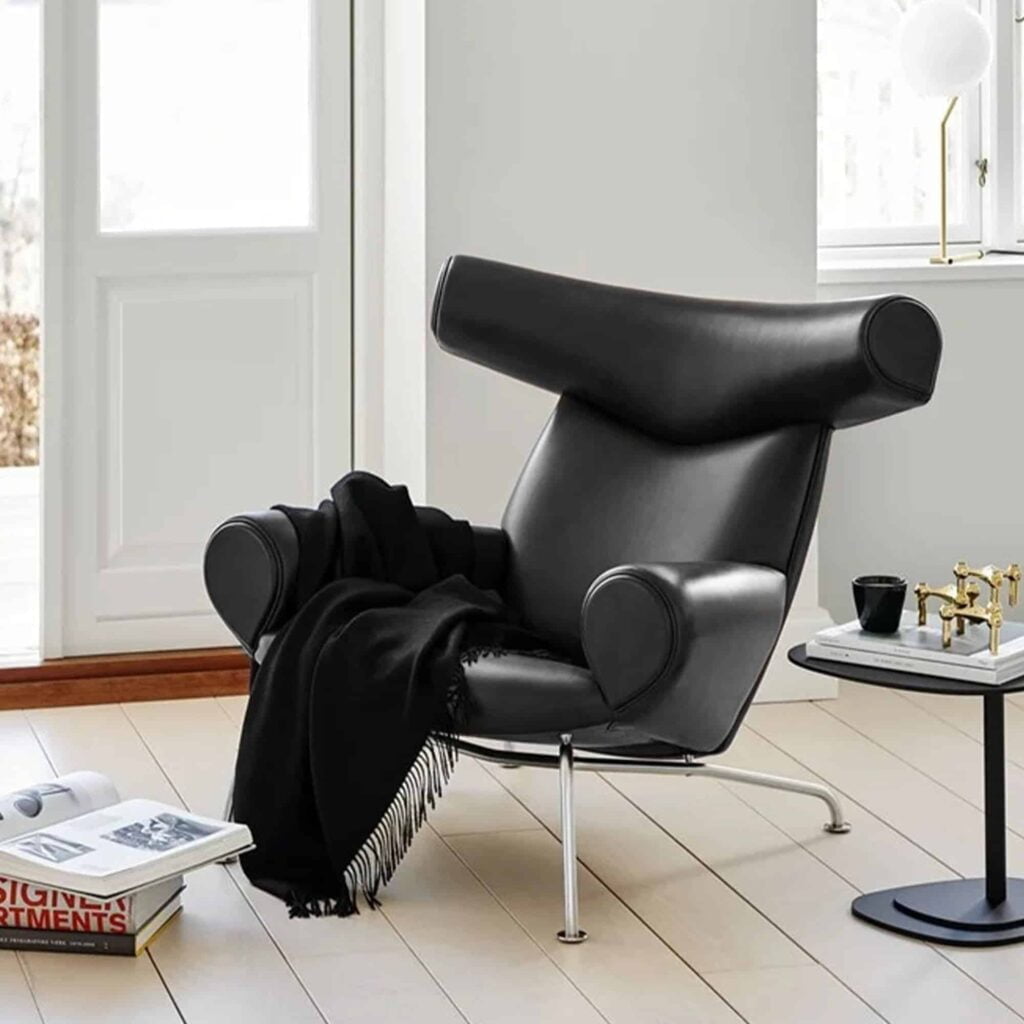 The Wegner Ox Chair is a modern classic furniture design created by Danish designer Hans J. Wegner in 1960. It is known for its distinctive and sculptural shape, which resembles an ox with its horns. The chair features a low-slung, curved seat with a high backrest and wide armrests, providing both comfort and support.
Chair Experience
The seat of the replica Ox Chair is often generously padded and upholstered in high-quality leather or fabric. This ensures both comfort and durability. The backrest and armrests are designed to provide ergonomic support and enhance relaxation while sitting.
Sitting in a Wegner Ox Chair replica, you can expect a comfortable and stylish experience. The chair's ergonomic design, with its curved backrest and spacious seating area, should offer good support for your back and body. The cushioning on the seat and armrests should provide a pleasant seating experience, while the chair's unique design adds a touch of sophistication to any space.
Rating: ⭐⭐⭐⭐ (4.7/5) | Style: Contemporary & Modern | Type: Lounge Chair | Dimension: 36.2″ H x 37.4″ W x 37.4″ D inch | Upholstery Material: Genuine Leather
Making a Statement with Sohnne's Black Leather Chair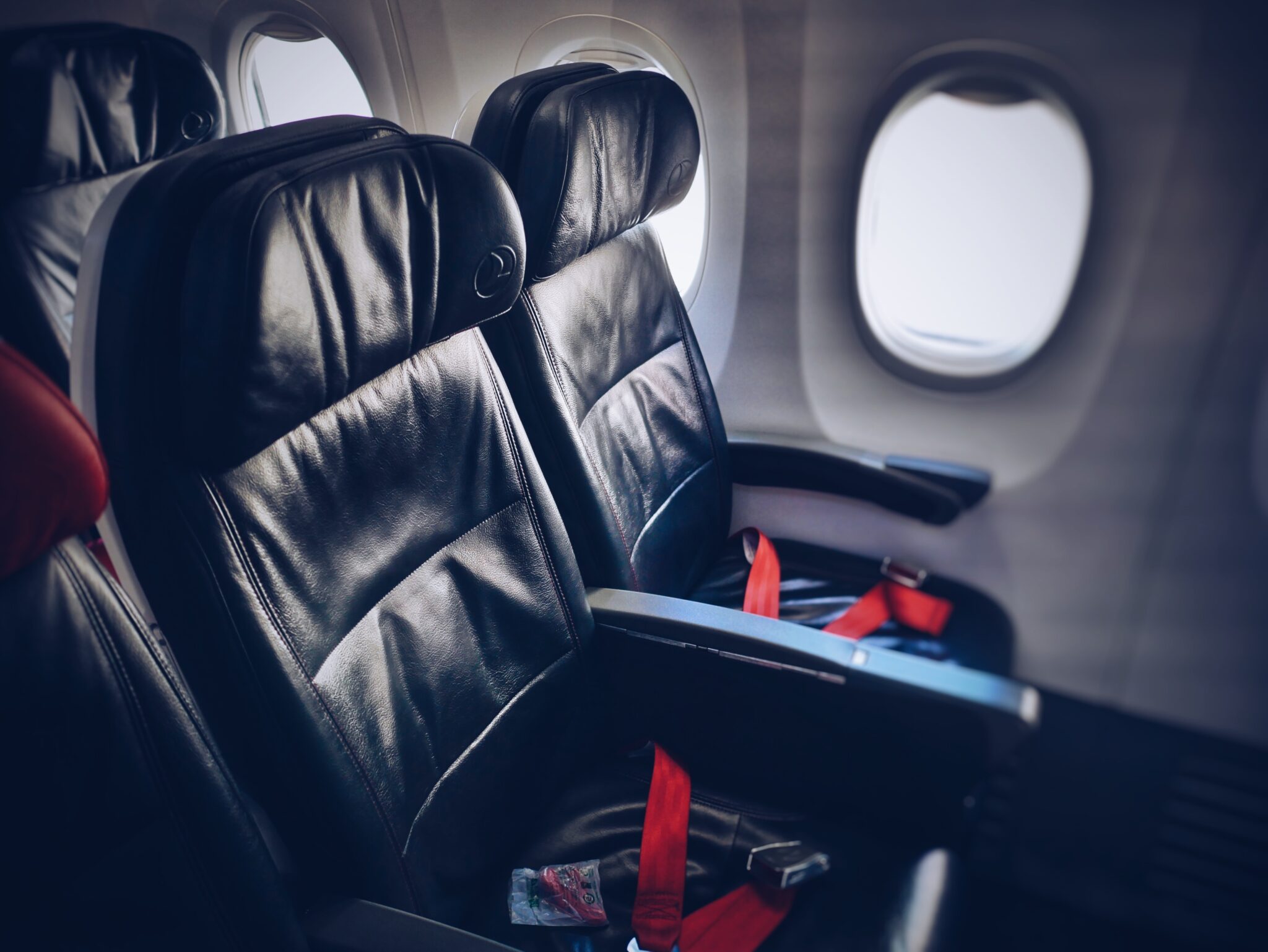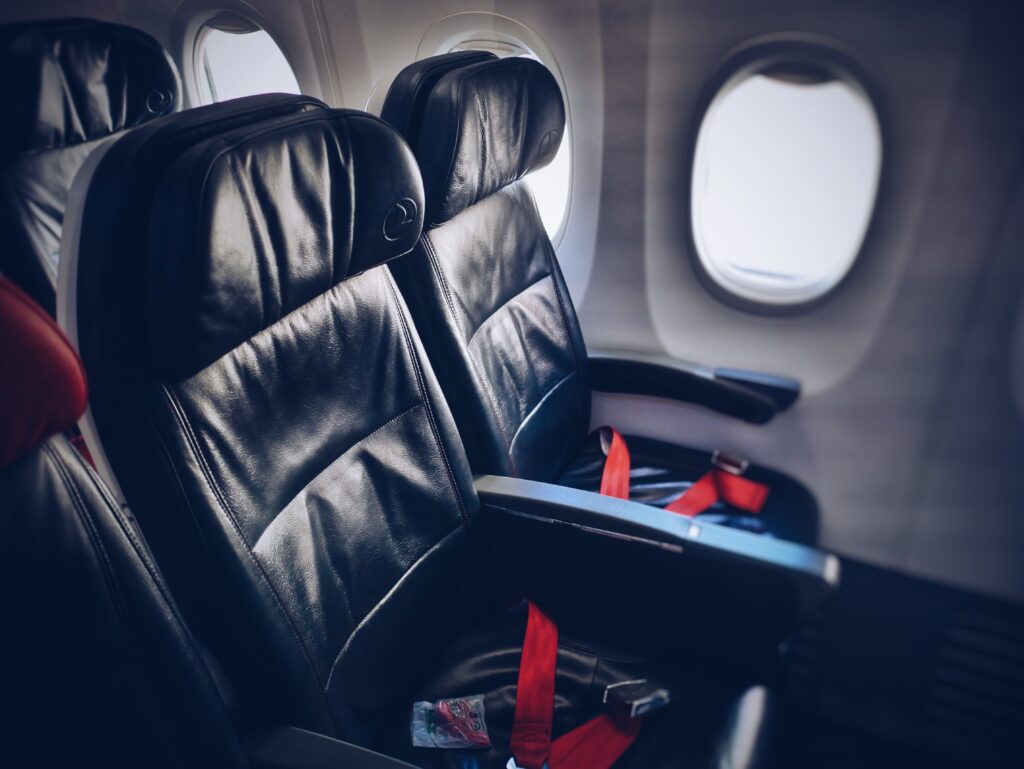 Choosing the black leather chair from Sohnne is a reflection of your appreciation for style, comfort, and quality. It speaks volumes about your understanding of timeless elegance, and your desire to incorporate that into your everyday life.
Position it as the centerpiece in your living room or use it to add a touch of sophistication to your study, this versatile piece fits seamlessly into various decor styles. Pair it with a vibrant throw pillow to create a striking contrast or let it stand alone in all its simplistic glory – the choice is yours.
In the realm of Sohnne, the black leather chair is not just a seating solution; it's a lifestyle choice, a work of art, and a story of classic elegance and modern comfort. Experience the luxury of Sohnne's black leather chair today and allow your space to echo the symphony of style and sophistication.
FAQ