The couch is a symbol of relaxation and solace in home furniture, serving as a sanctuary for cherished memories. Its presence in living spaces signifies its significance, offering a haven for life's simple pleasures.
However, not all couches are crafted with the same intent or precision, and some may lack comfort for prolonged relaxation. Design and plushness are crucial for creating an environment conducive to closeness and warmth. Discovering the best couches for cuddling is both exciting and essential for those seeking the perfect blend.
Related to: What Size The Best Couches For Apartments
Why Couches are the Ultimate Cuddle Spot?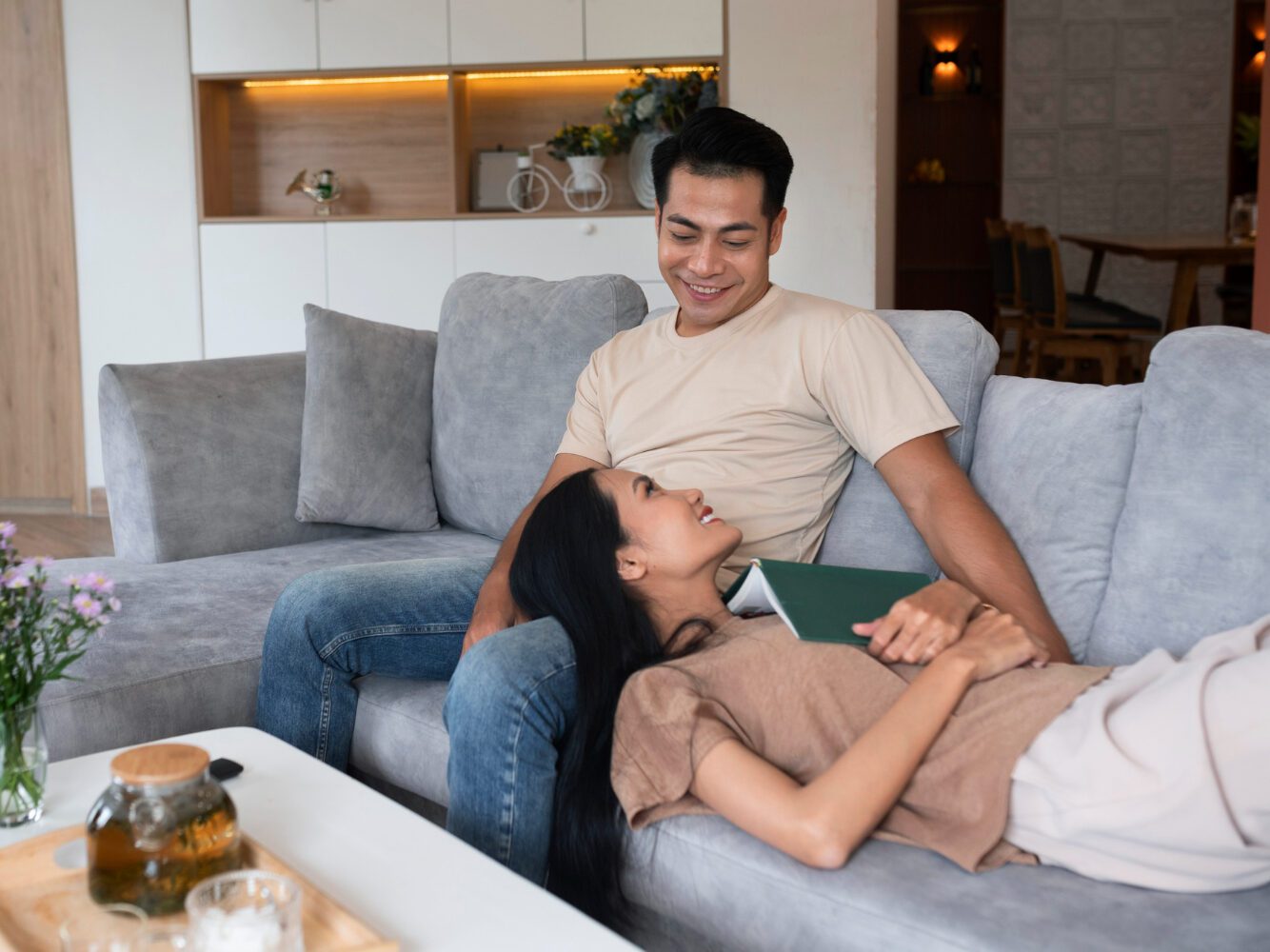 The allure of a couch goes beyond its cushions. It's a sanctuary where daily stresses melt away, replaced by warmth and intimacy. Couches, with their spacious design and inviting aura, naturally beckon couples to come closer, fostering a sense of connection. The gentle embrace of its soft fabric, the depth of its seats, and the overall ambiance it creates in a room make it the ideal spot for those cherished cuddling sessions.
---
Defining a Quality Couch: Features to Consider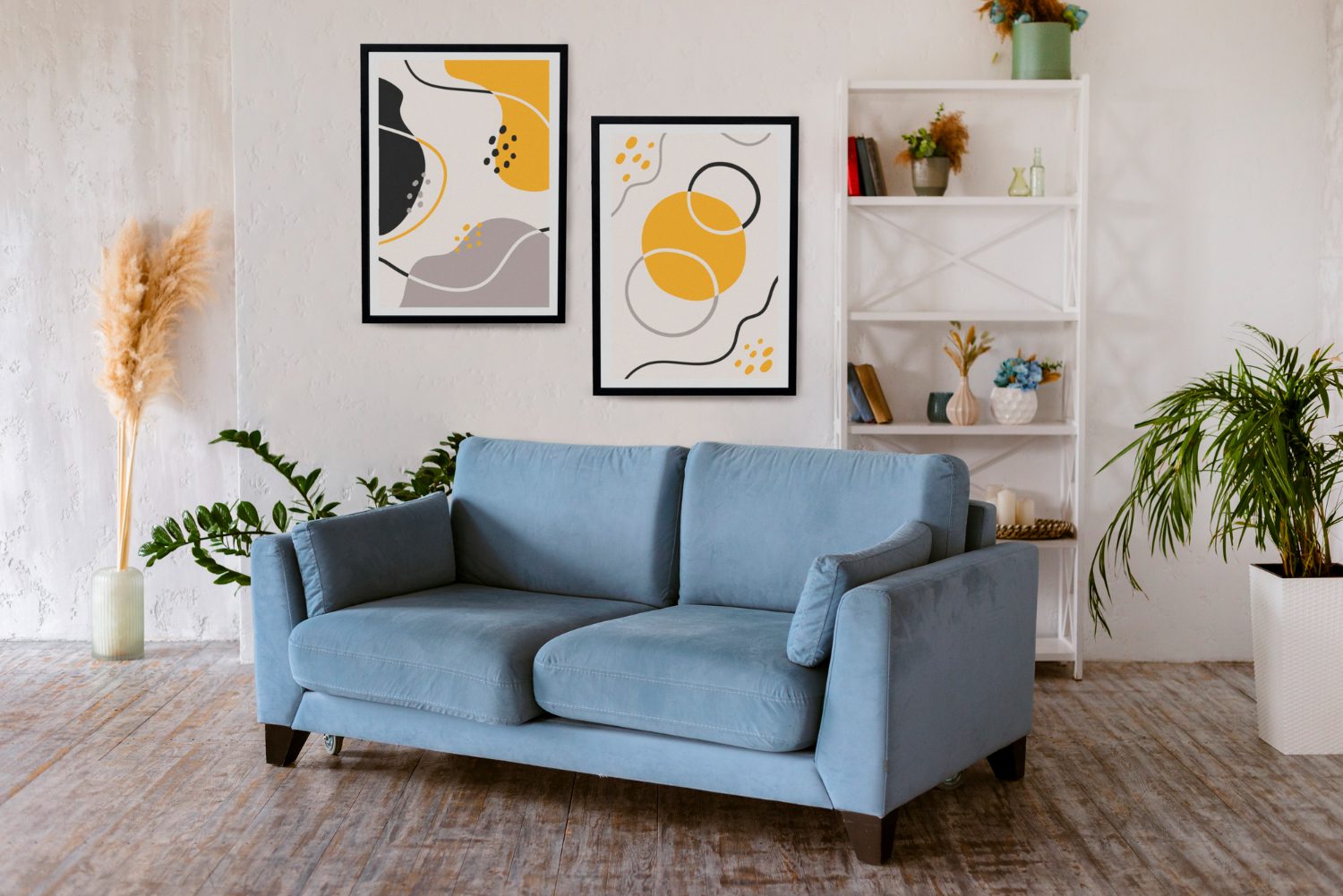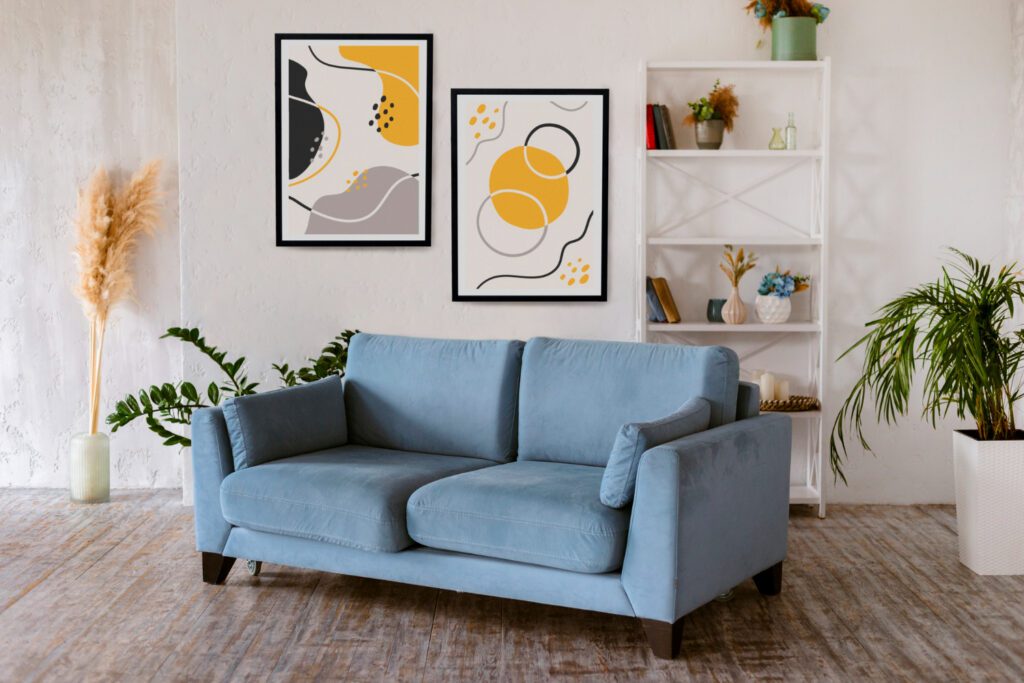 Embracing the art of relaxation and intimacy begins with the right choices. And in the world of home comfort, finding the best couches for cuddling is a journey worth embarking on. Dive into our guide, discover top recommendations, and transform your living space into a haven of warmth and connection.
Depth of Seating
For a couch to be perfect for cuddling, it should have a generous seating depth. This allows individuals to comfortably tuck their legs up, snuggle close, or even lie down. A deeper seat ensures that there's ample space for two or more people to get cozy without feeling cramped.
Plush Cushioning
The cushioning of the couch plays a pivotal role in comfort. Opt for couches with plush, high-resilient foam or down-filled cushions. These materials adapt to the body's contours, offering a soft and enveloping feel, making every cuddling session feel like a hug from the couch itself.
Durable and Soft Fabric
The fabric should be gentle against the skin, especially for prolonged cuddling sessions. Materials like velvet, chenille, or brushed cotton are soft to touch and enhance the cuddling experience. Additionally, the fabric should be durable to withstand regular use and any potential spills or stains.
Sturdy Frame Construction
A robust frame ensures the couch's longevity and stability. Hardwood frames or those made from kiln-dried wood are known for their durability. A sturdy frame ensures that the couch can comfortably support the weight of multiple individuals without any risk of damage.
Wide Armrests
Broad and padded armrests can act as mini lounging spots. They provide additional space for laying one's head or for one person to stretch out their legs, making the couch versatile for various cuddling positions.
Modular or Sectional Options
Modular or sectional couches offer flexibility in arrangement. They can be adjusted to create a more intimate setting or spread out for more space. This adaptability ensures that the couch can cater to different cuddling needs, be it a movie night or a lazy afternoon nap.
Easy Maintenance
Couches that come with removable and washable cushion covers or those made from stain-resistant fabrics are ideal. They ensure that the couch remains fresh and clean, ready for any spontaneous cuddling sessions without the worry of stains or dirt.
Adjustable Backrests
Some modern couches come with adjustable backrests that can be reclined or propped up as per preference. This feature adds to the versatility of the couch, allowing users to find their perfect cuddling angle.
Aesthetic Appeal
While functionality is crucial, the aesthetic appeal of the couch shouldn't be overlooked. A couch that complements the room's decor enhances the overall ambiance, making cuddling sessions feel even more special and intimate.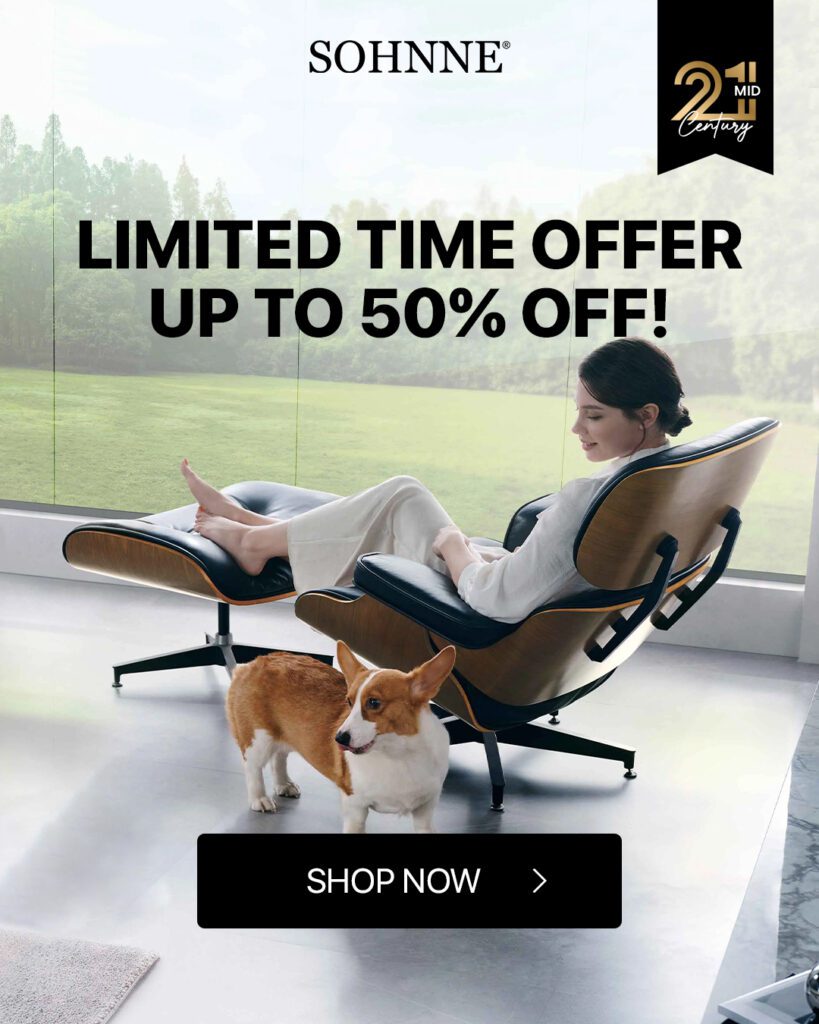 Related to: How To Choose The Right Couch Colors In 2023: Trends And Tips
Best Couches for Cuddling, Just for You
For those in pursuit of the ultimate cuddling experience, certain couches rise above the rest. These couches, known for their unparalleled comfort and design, promise countless hours of snuggles and relaxation.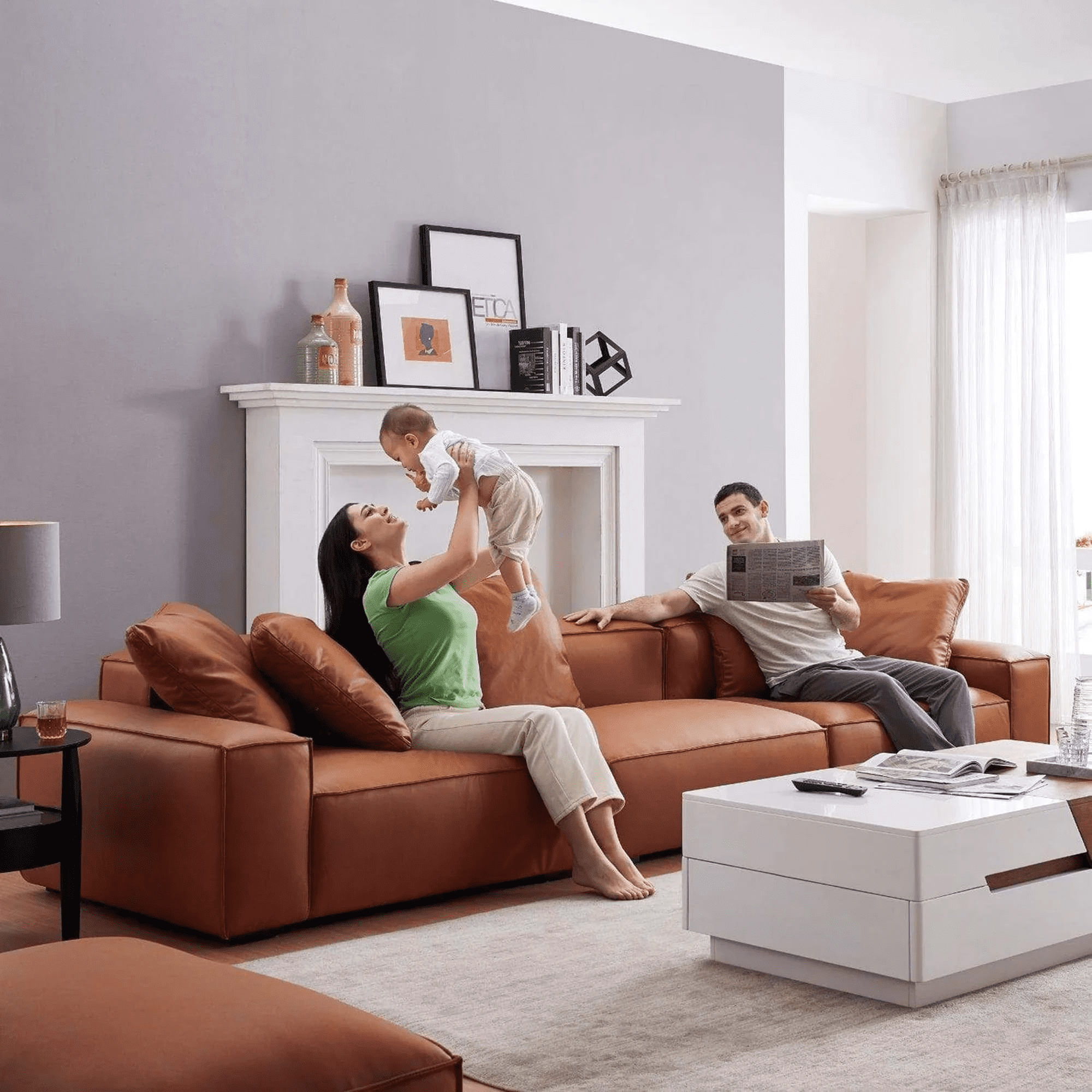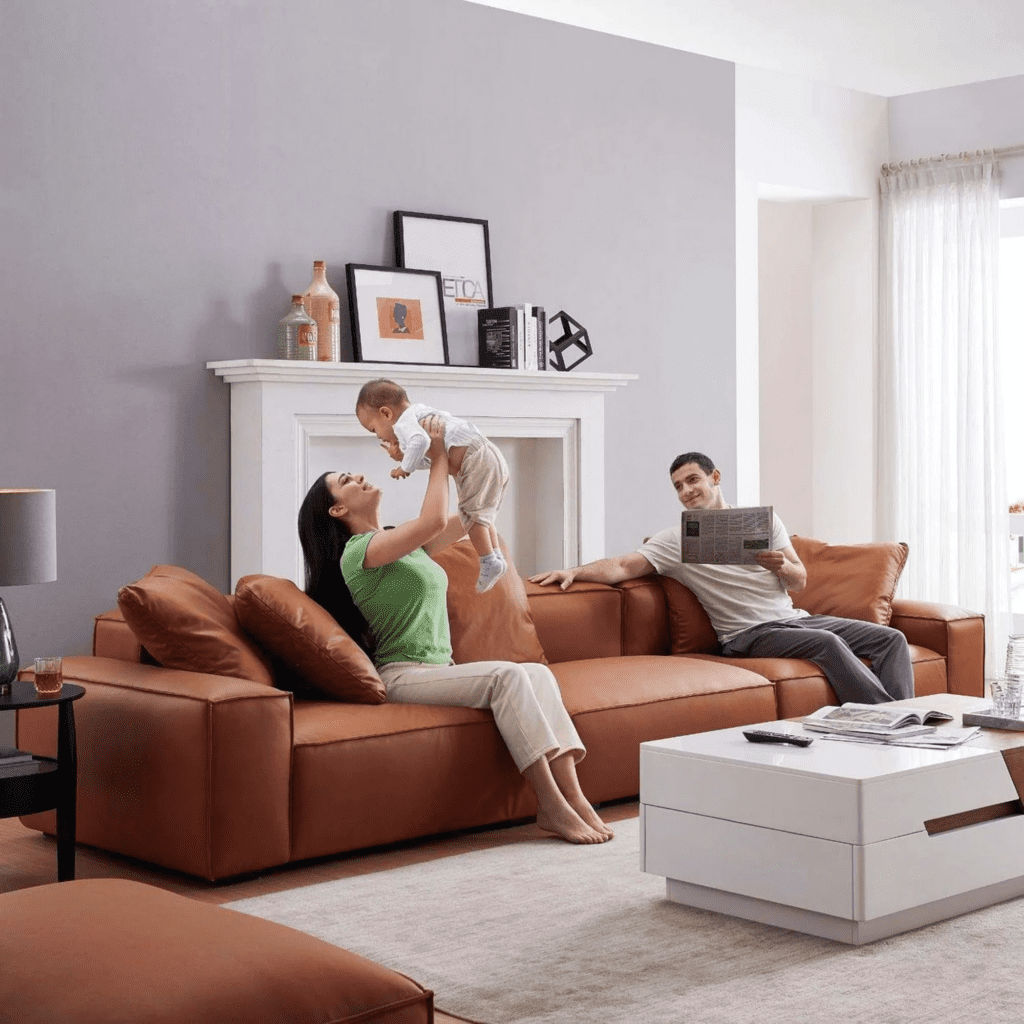 Experience luxury with the Loft Sofa. Boasting sumptuous leather-look fabric and advanced technology cloth, it promises both style and comfort. Its robust wooden frame ensures durability, while the ultra-soft sponge interior invites cozy cuddling sessions. A perfect blend of sophistication and relaxation, the Loft Sofa is the ideal choice for those seeking the best couch for intimate moments and timeless elegance.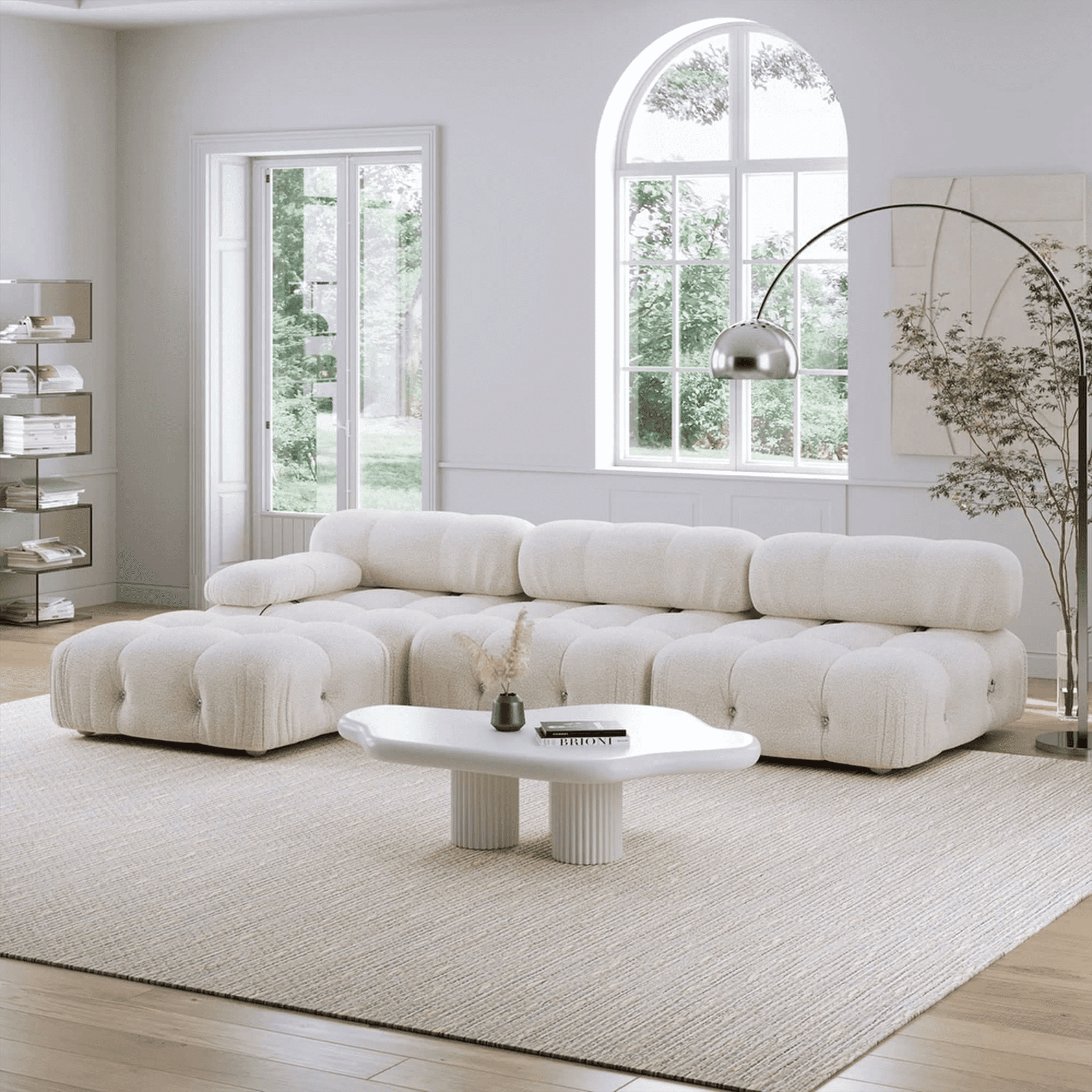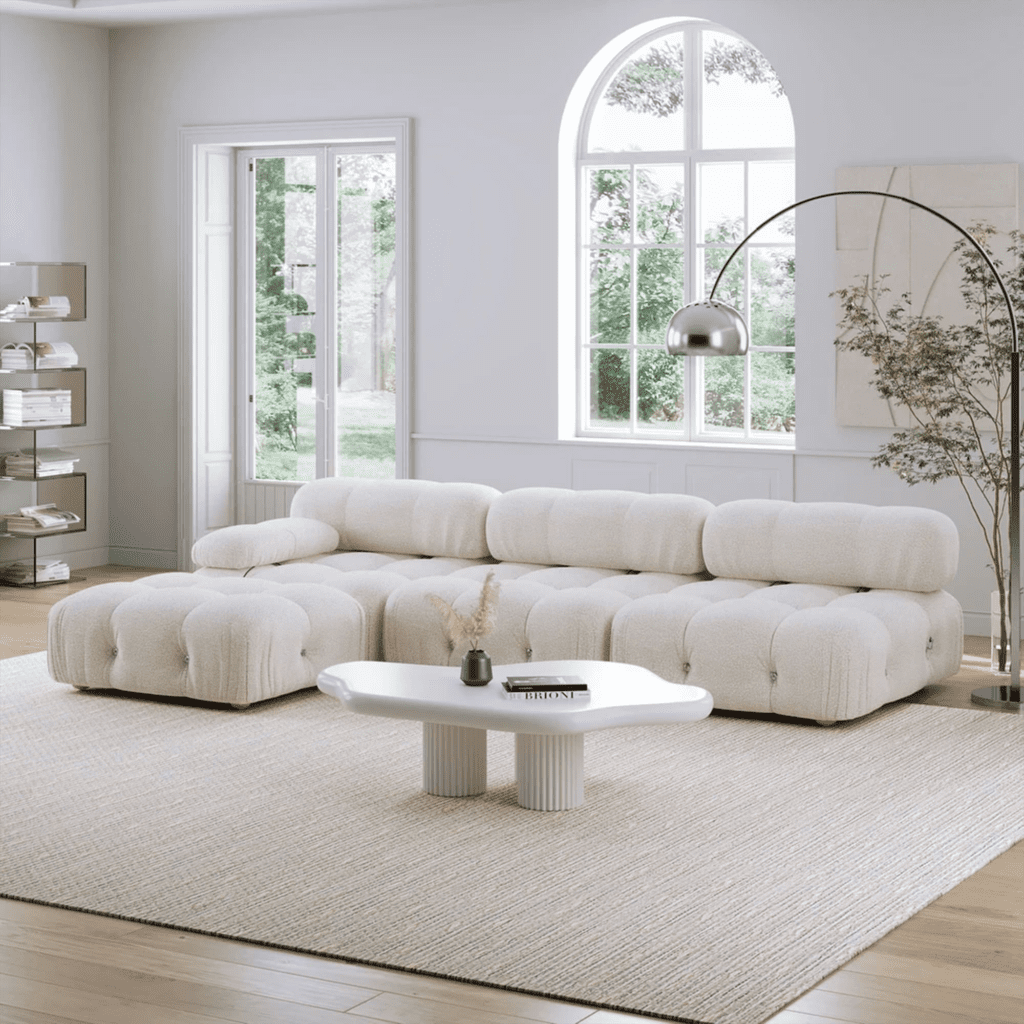 The Camaleonda Velvet Replica with its modular design and diverse upholstery options, this sofa offers both versatility and style. Its plush cushions, crafted from premium materials, promise unparalleled comfort, making it an ideal choice for cozy cuddling sessions. Embrace modern sophistication and enduring comfort with this iconic piece, perfect for intimate moments and stylish interiors.
Related to: 5 Benefits Of A High Back Couch In A Minimalist Home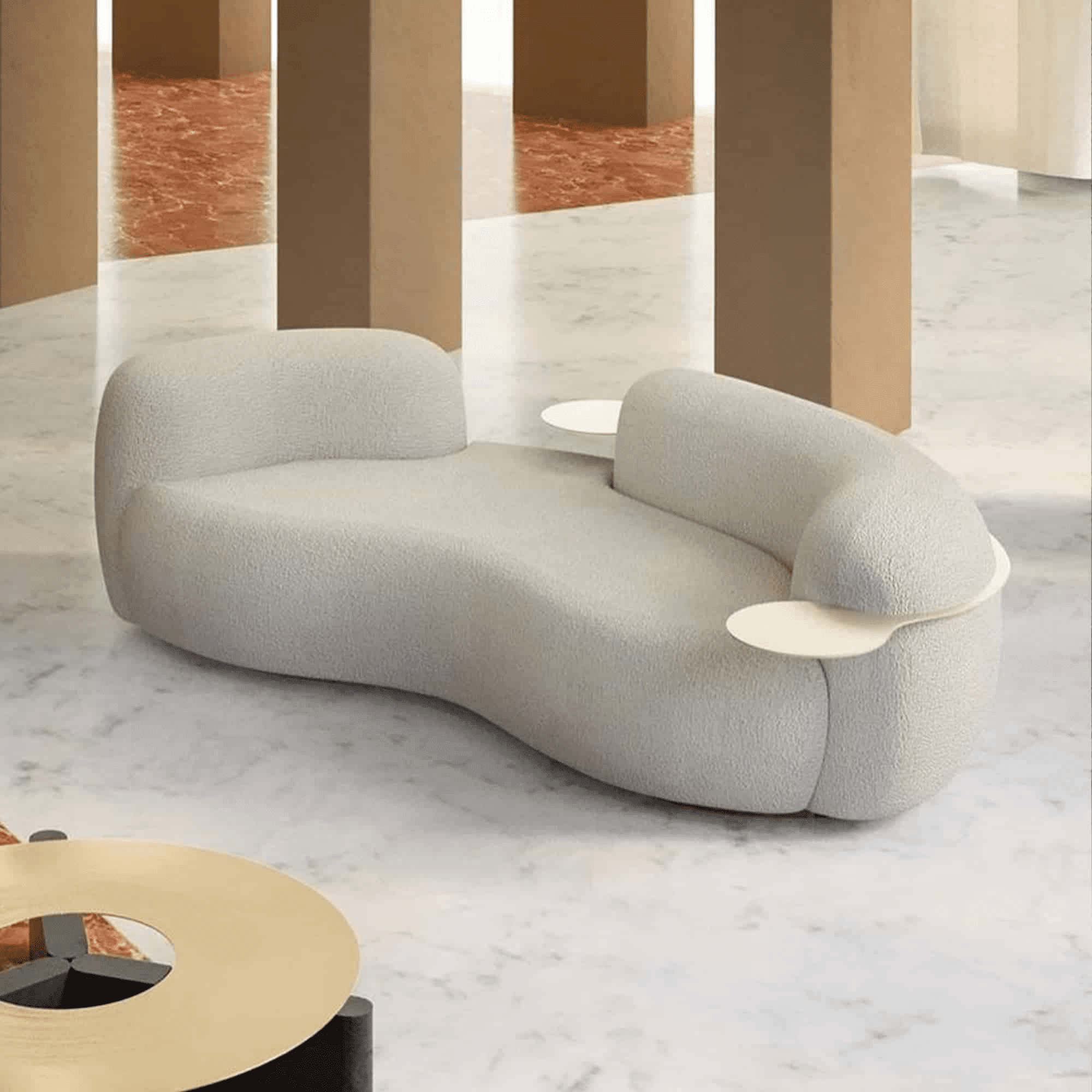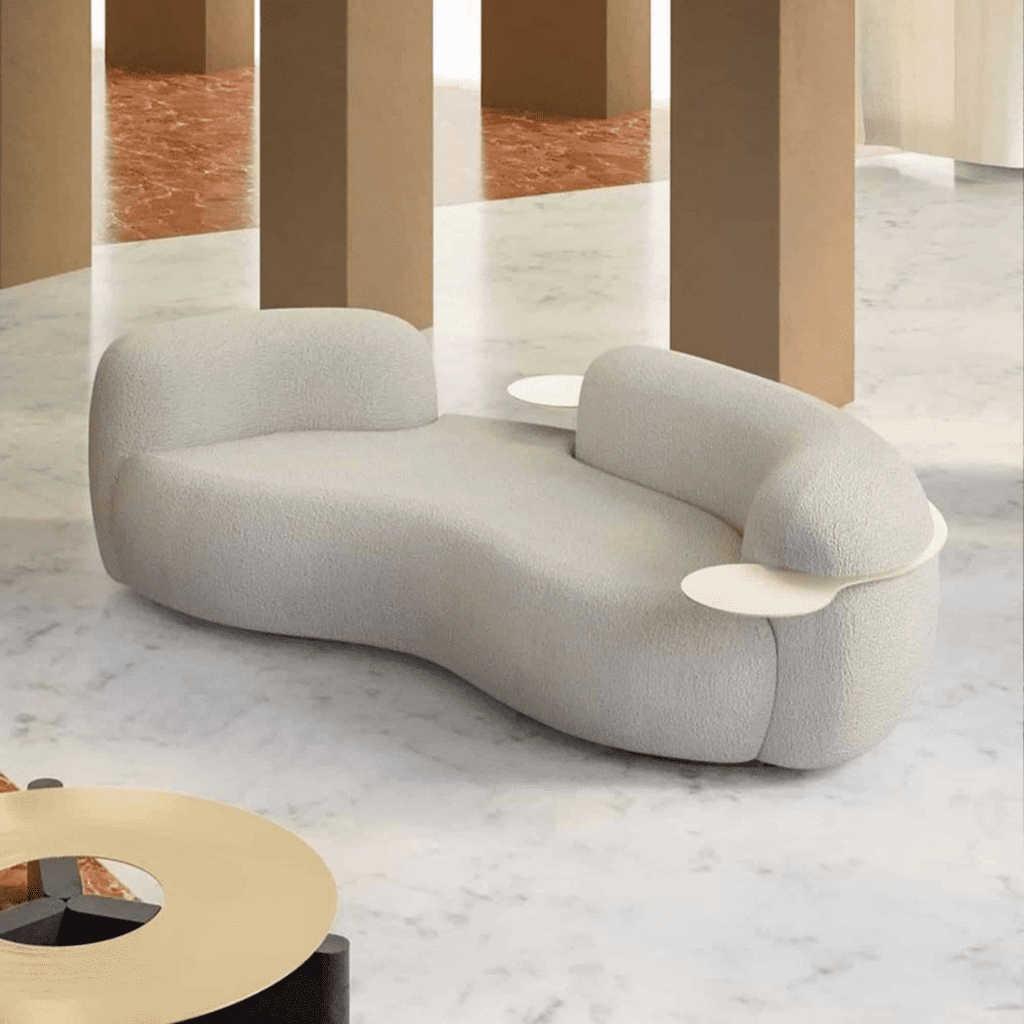 The Tateyama Sofa Replica is a blend of luxury and modern design. This sofa, crafted from sumptuous teddy velvet fabric, offers unparalleled comfort with its high-quality D60 foam padding. Its unique side tables and sleek metal belt add a touch of sophistication. Perfect for cuddling, it's the epitome of style and relaxation, making it a must-have for contemporary interiors.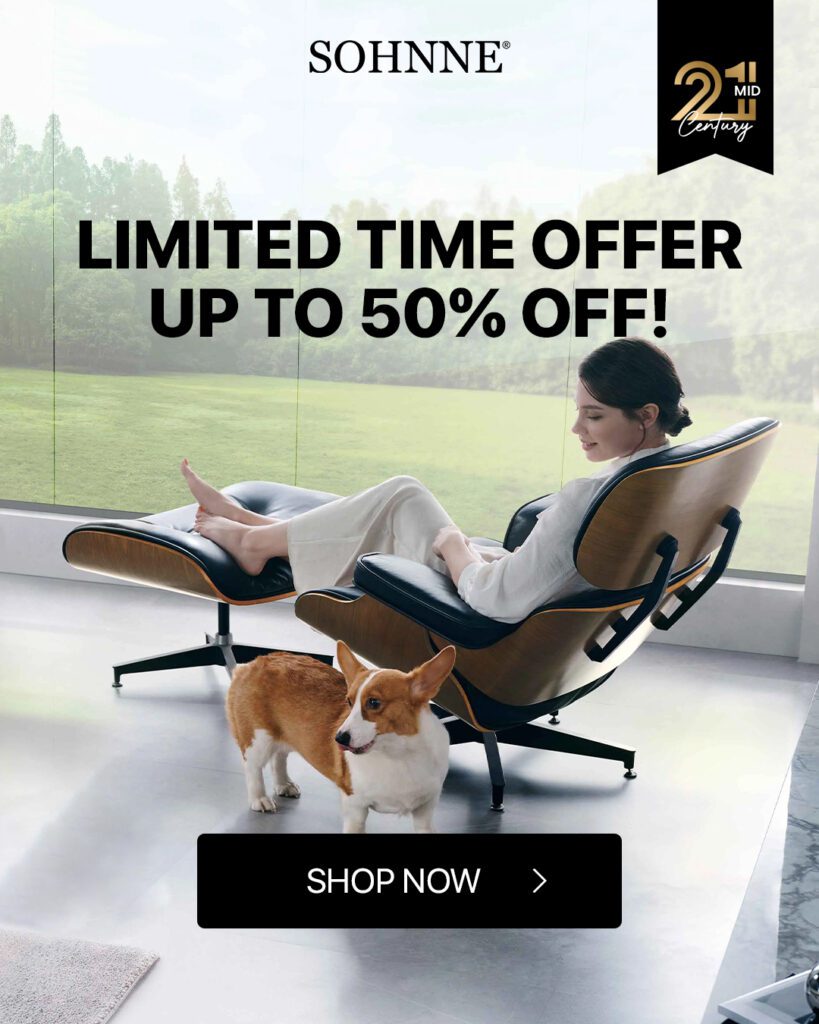 Conclusion
The ideal couch enhances relaxation and intimate moments, combining comfort, functionality, and style. Prioritize comfort needs and design elements that resonate with your personal style. A couch is a haven, retreat, and space for memories, transforming your living space into a sanctuary of comfort and warmth.
FAQ
Why is the material of the couch important for cuddling?
Couch material significantly influences cuddling experience. Soft, plush materials like velvet or chenille provide warmth, while leather can feel cold. Breathability and air circulation also impact comfort levels, ensuring a comfortable cuddling session without overheating.
How does the design of a couch affect the cuddling experience?
The design of a couch, including depth, armrest height, and cushion firmness, significantly impacts the cuddling experience. Deep-seated couches offer ample space, while higher armrests offer cozy nooks. Modular designs can be rearranged for optimal comfort.
Are there specific features to look for in a couch meant for couples?
A couch that allows closeness is crucial for couples, with features like wide seats, reclining sections, adjustable headrests, removable cushions, and durable, easy-to-clean materials. These features ensure comfort, a laid-back position, and a pristine condition even with frequent use.