Space constraints can often make home furnishing a challenging task. But fear not, if you're navigating the world of compact living areas, there are plenty of furniture pieces tailored for you. Among the most sought-after items for petite pads are couches. That begs the question in itself, how does one decide on the best couches for small spaces?
When chosen wisely, couches can transform the ambiance of a compact room. They serve as the focal point, setting the tone for the entire space. Opting for couches designed for small spaces can not only provide ample seating but also enhance the room's aesthetics. Let's dive into the world of the best couches for small spaces and see how you can maximize comfort without compromising on style.
Understanding the Nuances of Small Space Design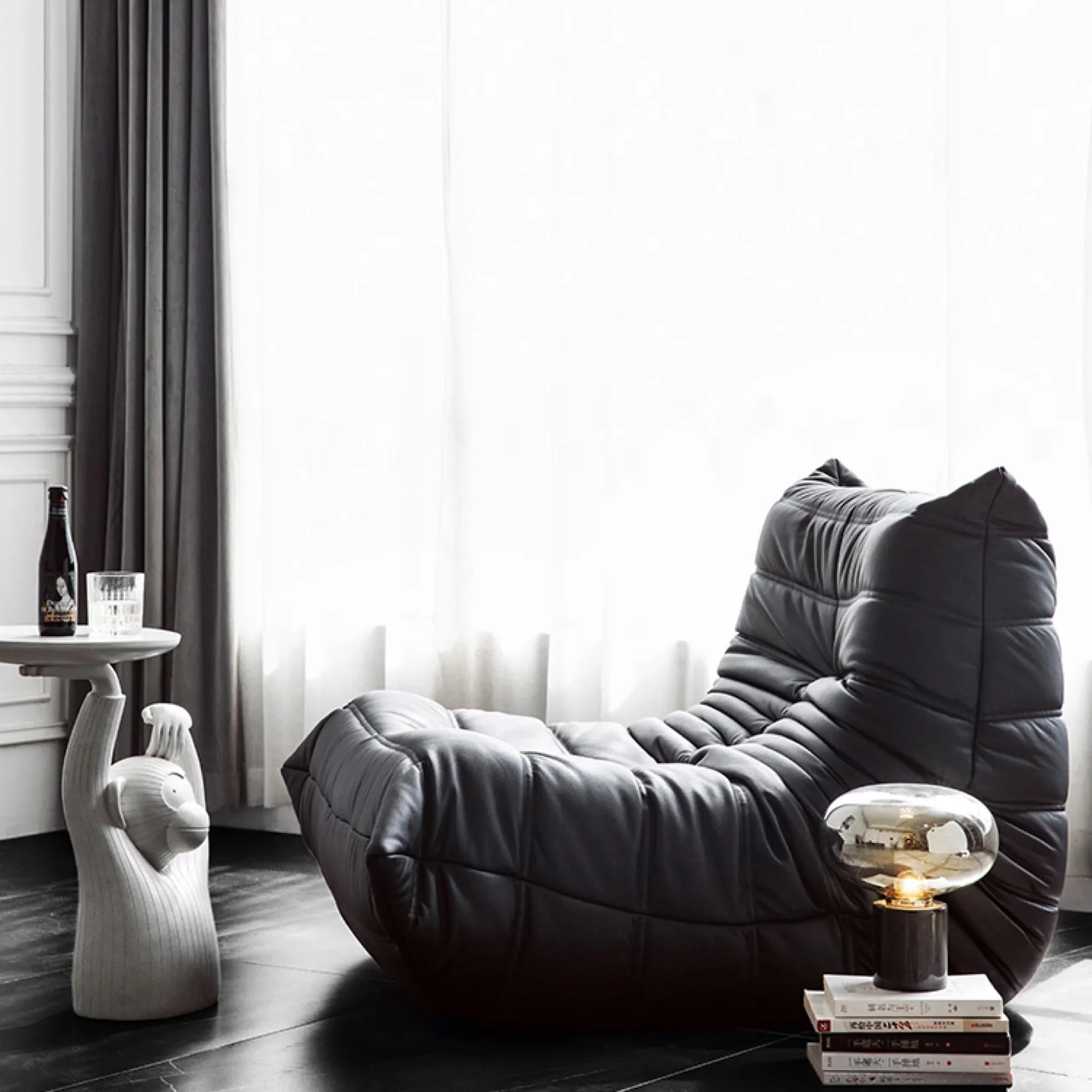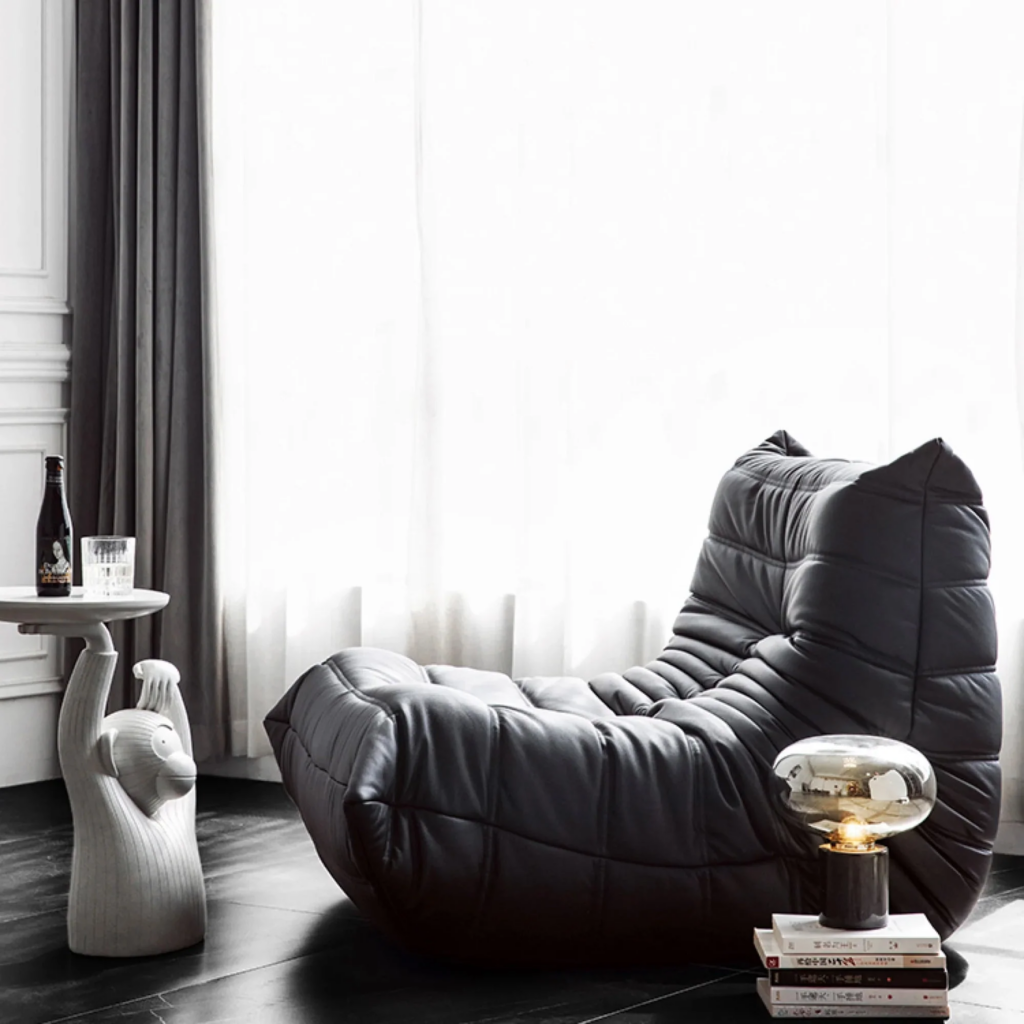 Understanding the nuances of small space design is crucial when selecting the best couches for small spaces. It's not just about size; it's about optimizing functionality and style to create a harmonious living area.
Maximizing Utility with Size:
The primary concern when picking out a couch for a limited space is its size. Look for couches labeled as "apartment-sized" or "compact." These sofas tend to be slightly narrower and shorter than the typical dimensions but still offer the same level of comfort.
Playing with Visuals:
Couches with raised legs can create an illusion of more space, as they allow more of the floor to be visible. Similarly, a couch in a color that matches your walls can make the room seem more expansive.
Opting for Convertibility:
Multifunctional furniture is a boon for small spaces. Consider couches that can be converted into a bed for guests or those with storage space underneath to keep the clutter at bay.
---
Compact Couches: What Feels Best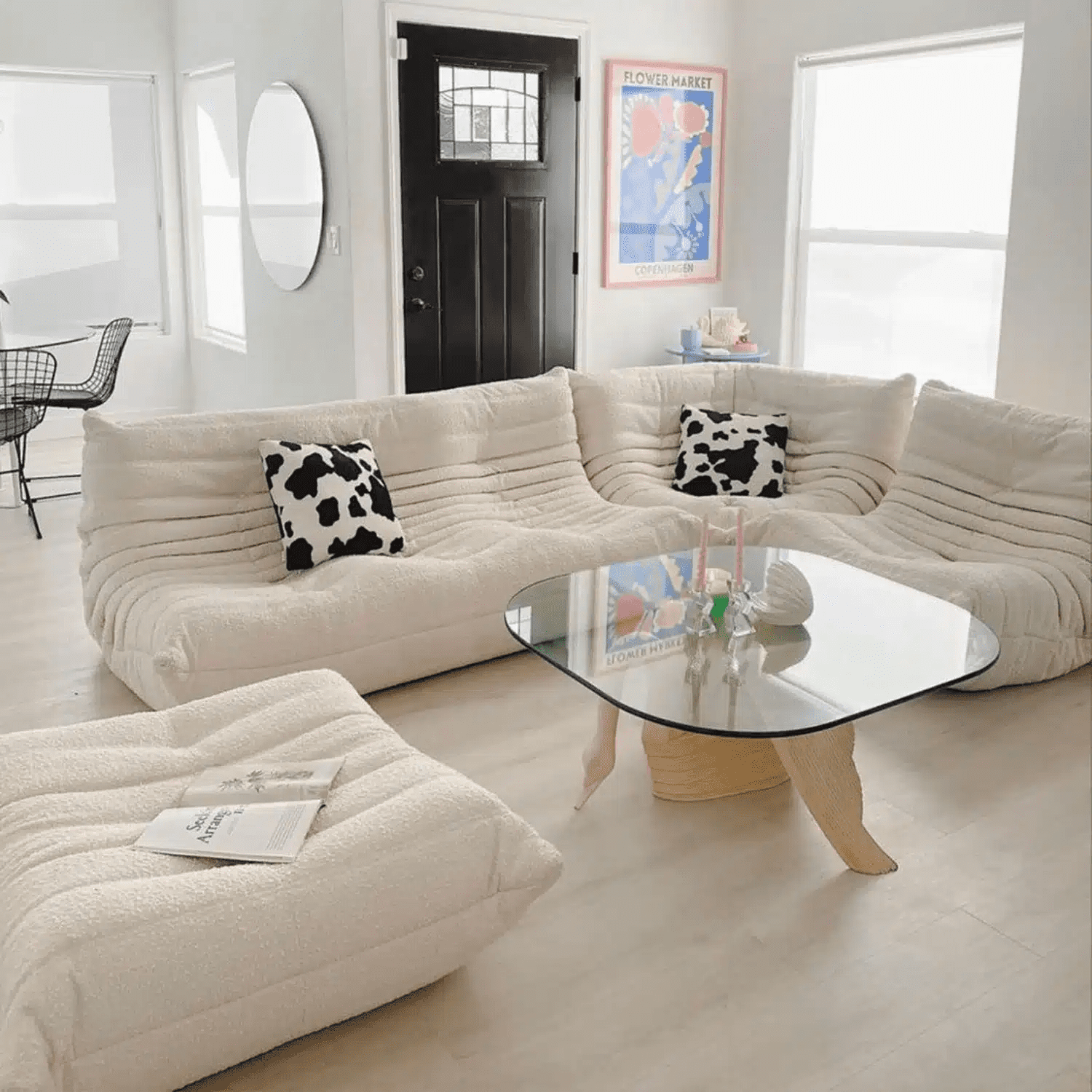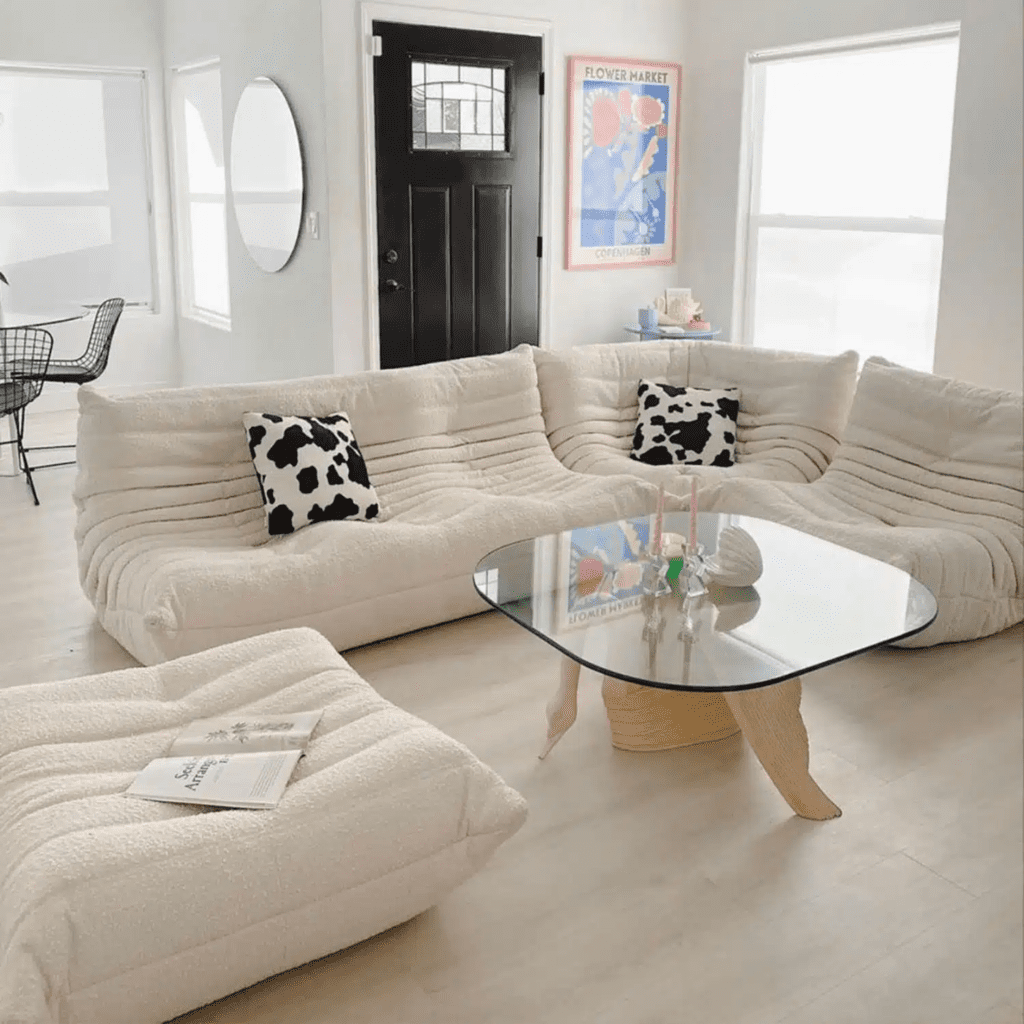 Leather and Faux Leather:
Both genuine and faux leather couches can be sleek and less bulky, making them ideal for small rooms. They're also easier to clean and can give a touch of luxury to the space.
Fabric:
Fabric couches, especially in lighter tones or with slim profiles, can be cozy without feeling overbearing. Look for resilient, stain-resistant materials that stand up to daily wear and tear.
Related to: Best Sofa For Small Living Rooms In 2023: Expert Review
Spotlight Seats: Best Couches for Small Spaces
Swimming amidst the sea of products can be overwhelming and fortunately, you don't have to do all the heavy lifting. To simplify your journey, here's a curated top-notch products to guide you towards an informed purchase and discover what resonates with you. Let's find your best fit!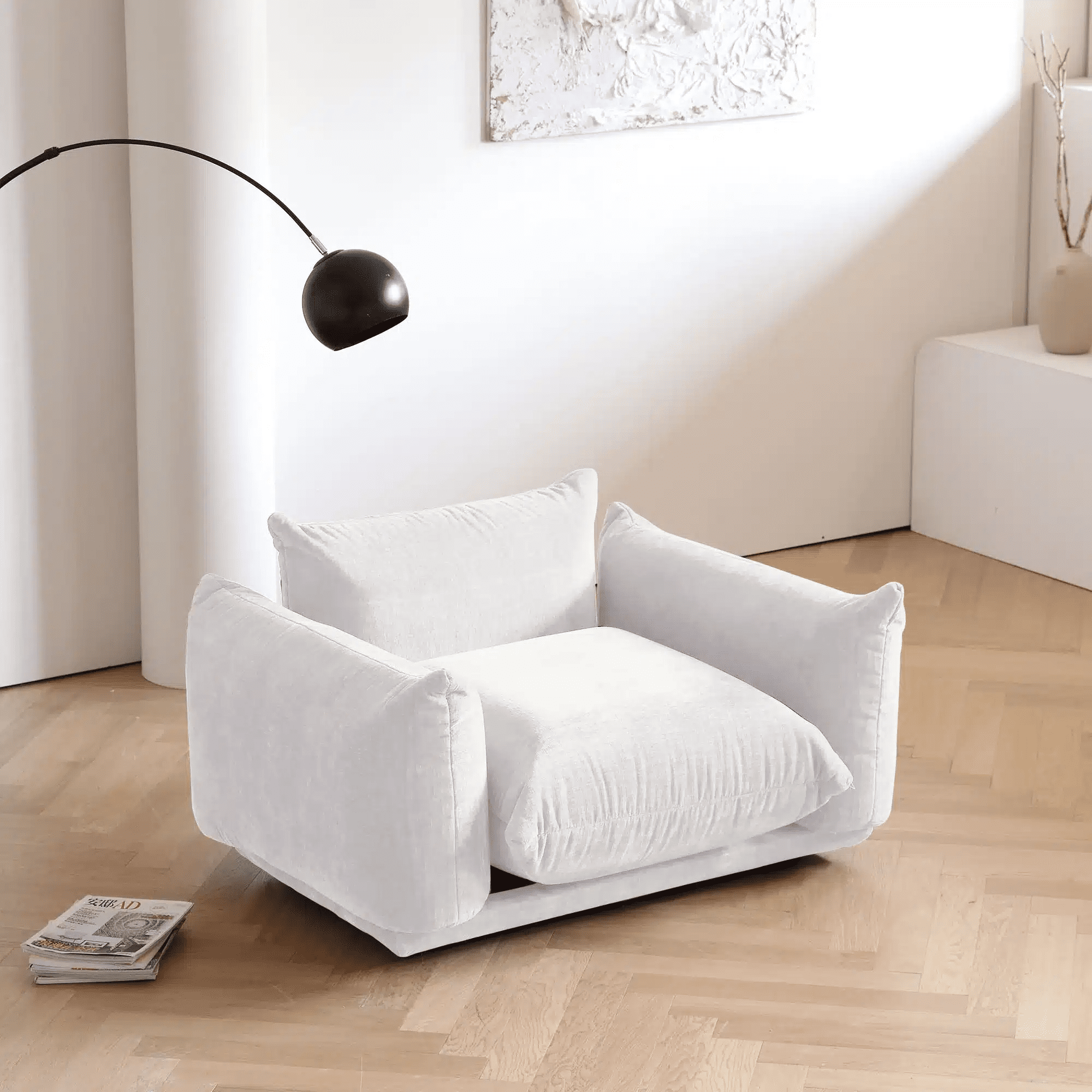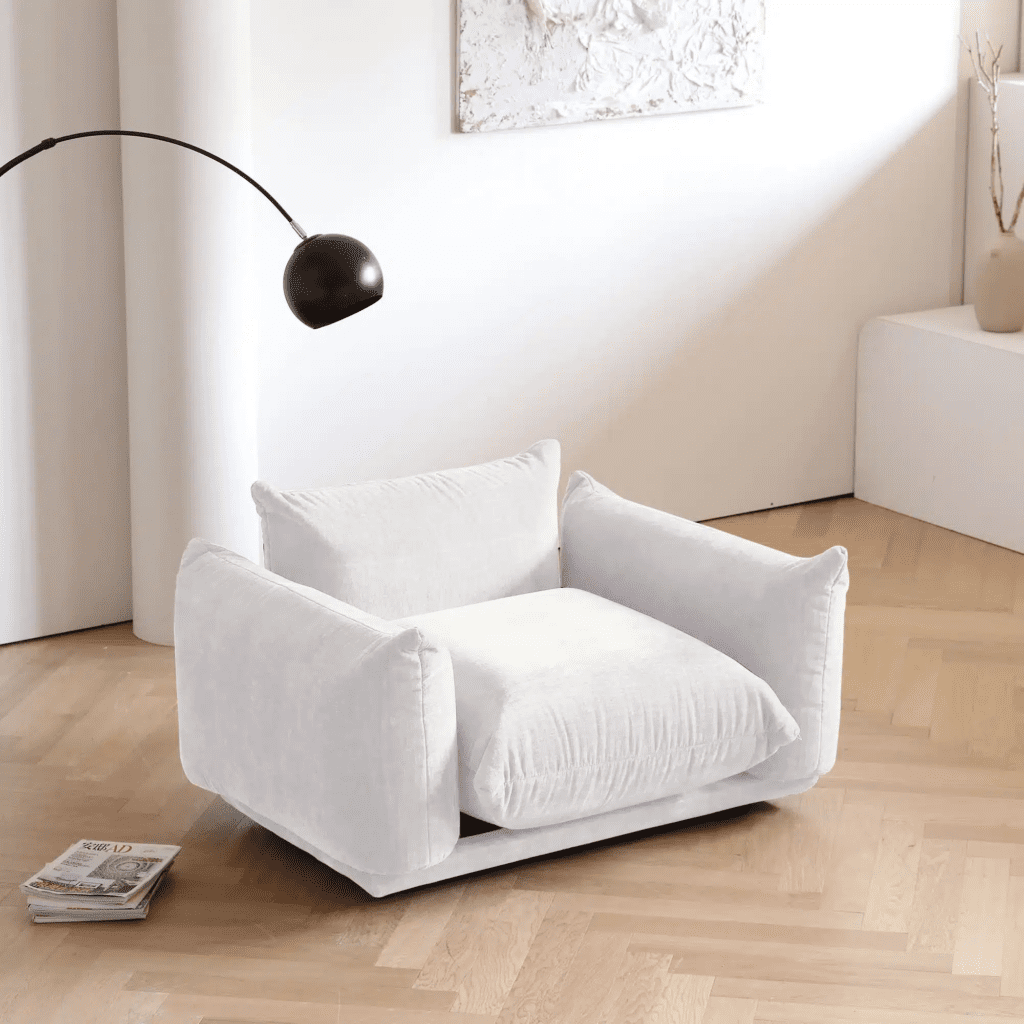 The Marenco Sofa 1 Seater Replica offers an innovative design that marries separate padding with individual covers, ensuring durability and plushness. Its modular system allows for various configurations, making it ideal for smaller spaces seeking style and versatility. With singular cushions filled with high-density foam and draped in removable chenille covers, it provides unmatched comfort reminiscent of an adult bean bag. This contemporary piece, framed in sturdy wood, is not only a nod to sculptural art but also a space-saving delight.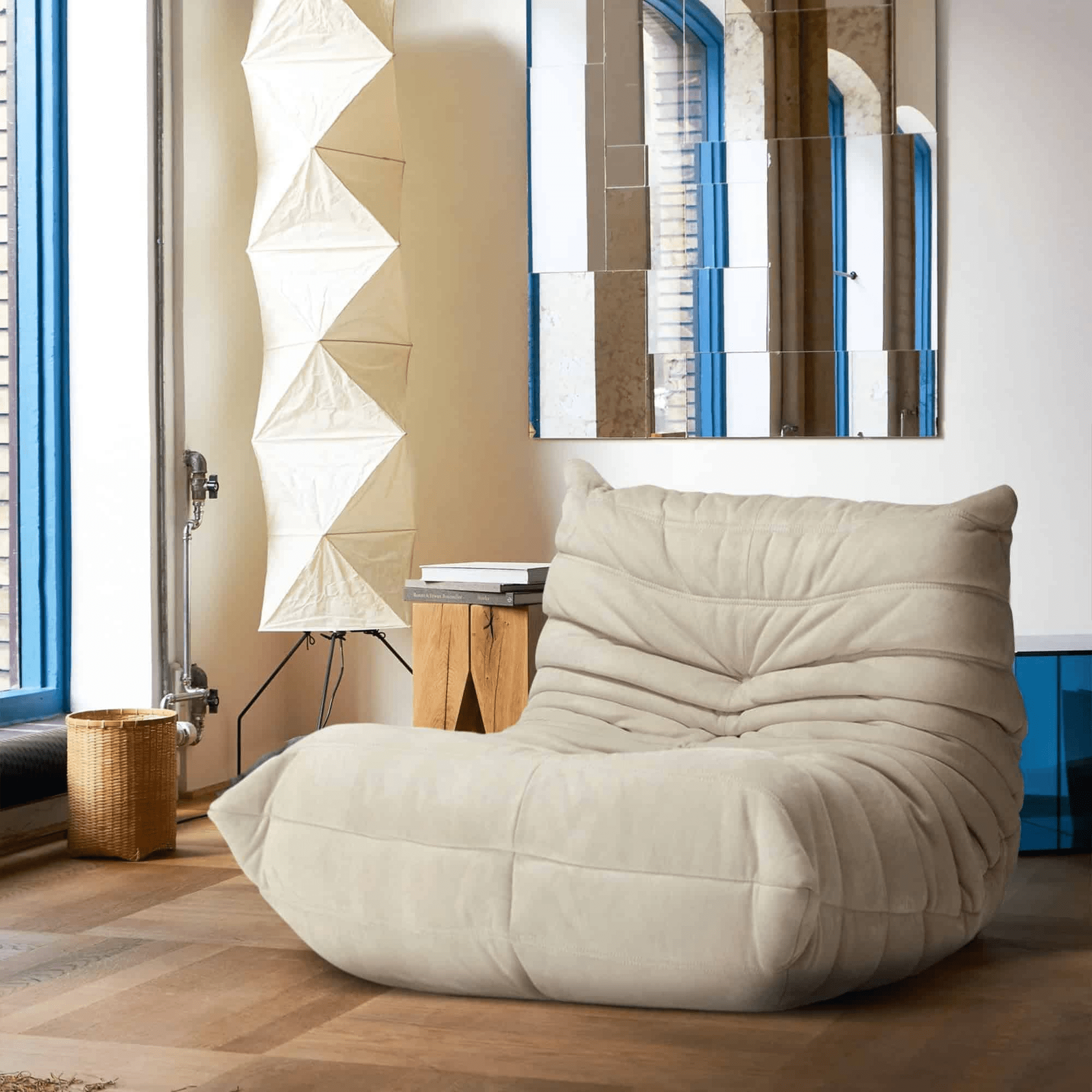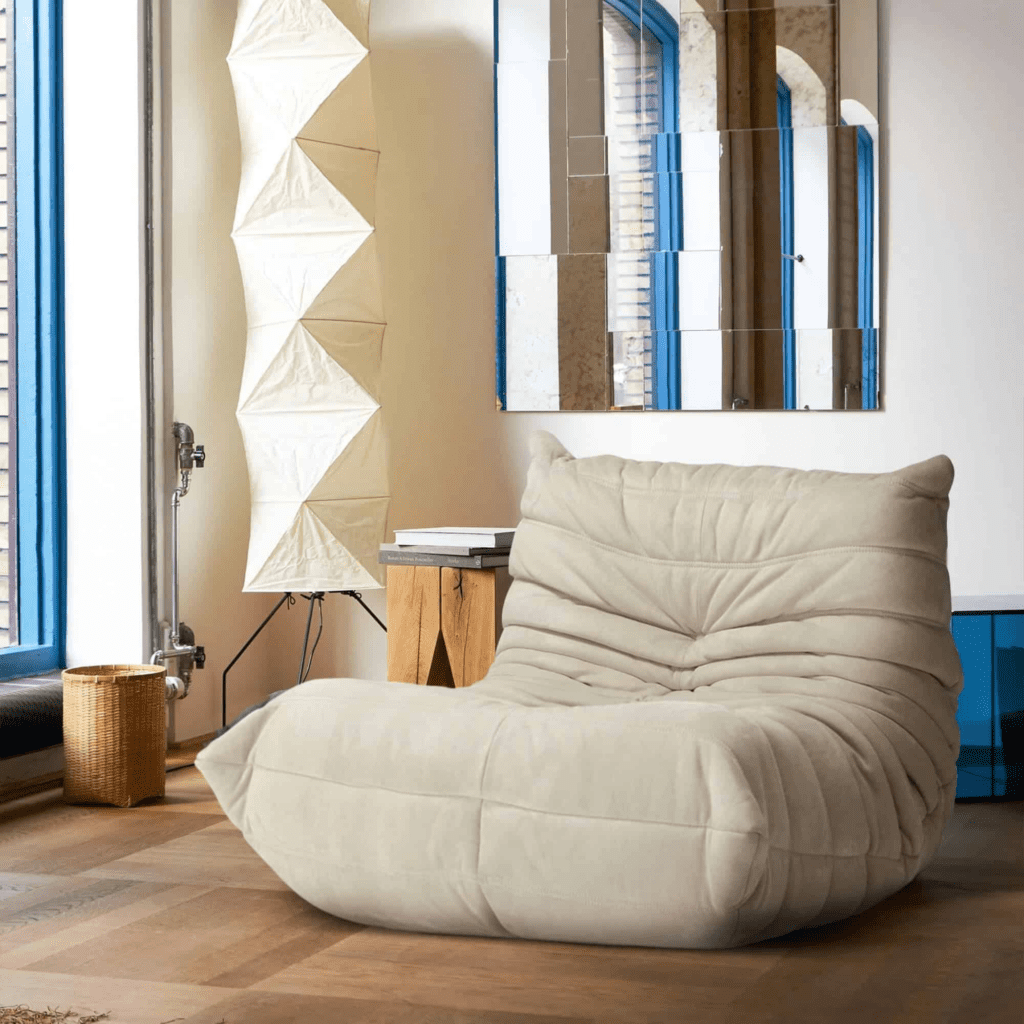 The Togo Sofa Replica seamlessly combines chic comfort with a sleek design ideal for smaller living spaces. With its ergonomic curves, high-quality upholstery options ranging from suede to fiber leather, and robust construction, this sofa offers both style and lasting stability. Its compact yet plush design ensures that even in limited spaces, you can experience luxury without compromise, effortlessly blending into any interior style.
Related to: 12 Creative Library Room Decor Ideas For Small Homes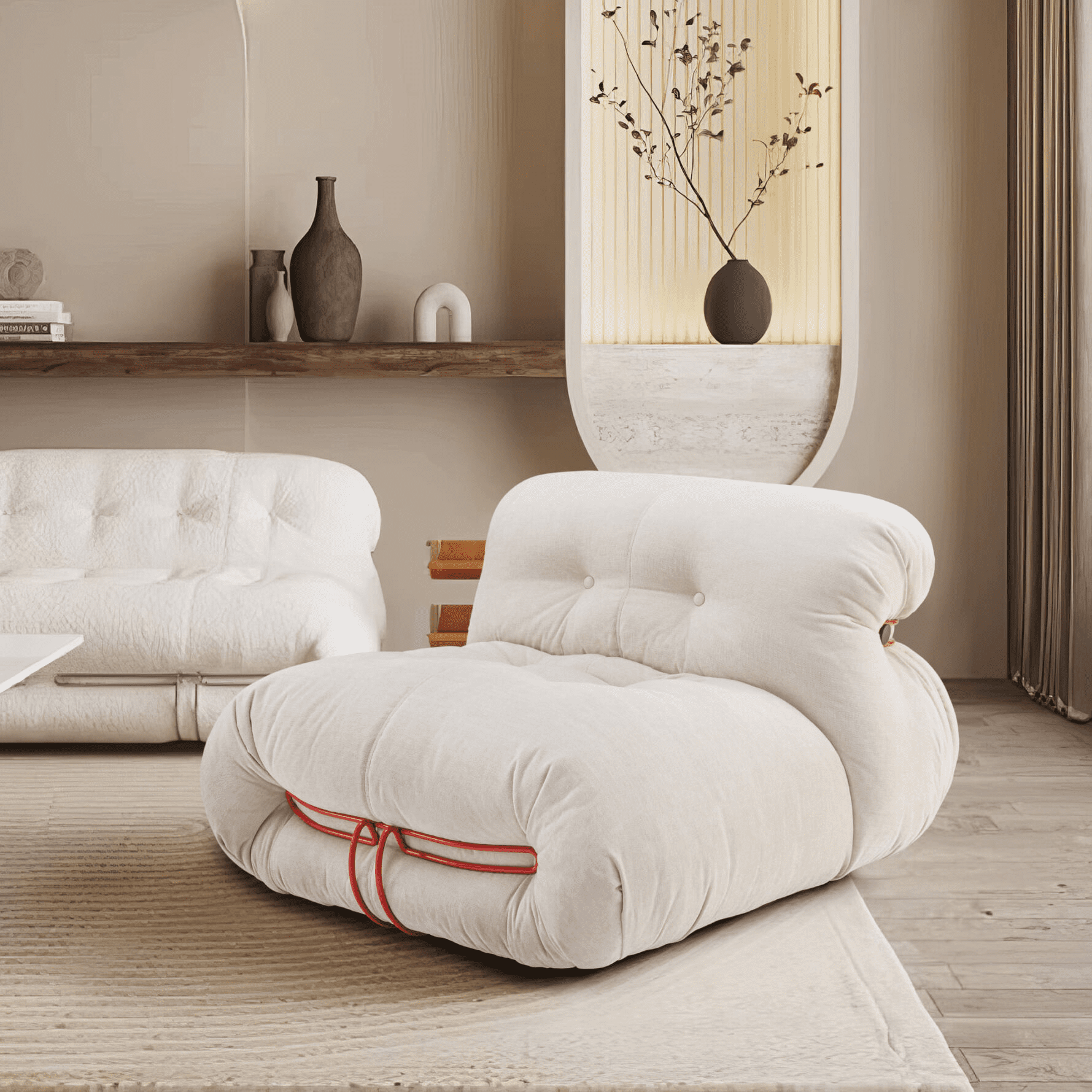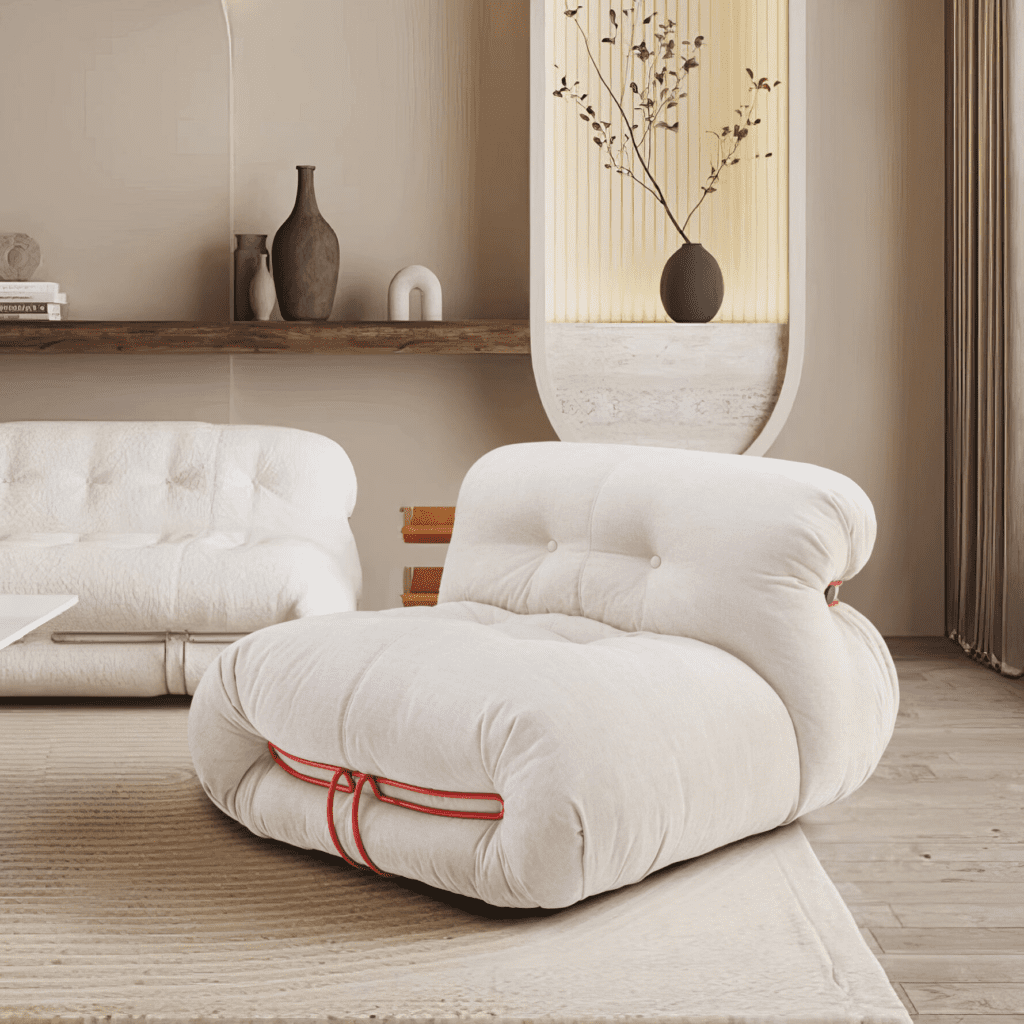 The Soriana Sofa is a masterpiece of elegance and sophistication. Combining mid-century style with exceptional ergonomic support, its unique curvilinear shape and plush upholstery ensure both aesthetic appeal and coziness. Crafted from premium materials like Chenille knitted fabric and metal, this versatile piece is perfect for any room—from the living area to the home office. For those with limited space, the Soriana Sofa promises luxury without overwhelming the room.
---
Sealing the Deal: Things to Remember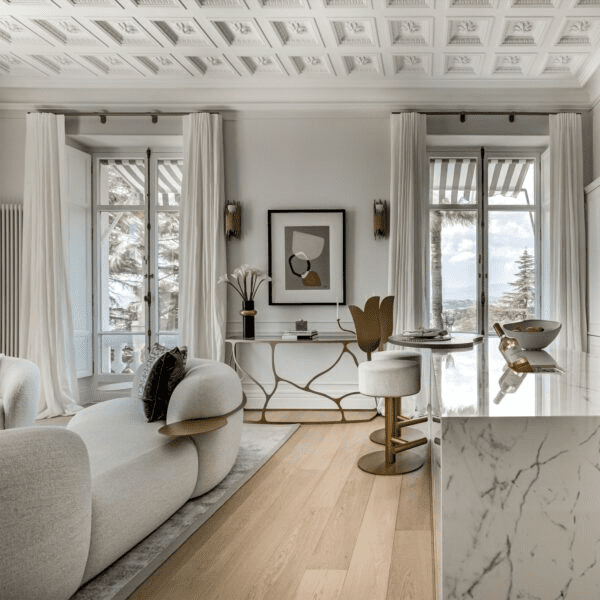 Measure, Measure, Measure: Before buying, ensure you measure not just the space where you want the couch, but also the doorways and hallways it needs to pass through during delivery.
Prioritize Quality: Just because you're looking for a compact couch doesn't mean you should compromise on quality. Look for sturdy frames and durable materials that will stand the test of time.
Check Return Policies: Given that you're fitting the couch into a smaller space, there's a higher chance of miscalculations. Ensure the store has a favorable return policy in case the piece doesn't fit as expected.
---
Conclusion
Selecting the right furniture for compact spaces demands careful planning, precise measurements, and a sprinkle of inventiveness. Taking into account the aforementioned guidelines ensures you're on the right track to secure a couch that seamlessly marries functionality with flair. Living in a smaller area shouldn't equate to forgoing luxury or coziness. Complimenting it with interesting decors can further enliven your living space.
FAQ
Are there multifunctional couch options for tiny rooms?
Yes, many couches for small spaces are brilliantly designed to offer multiple functionalities. For instance, some come with hidden storage spaces perfect for tucking away blankets or board games. Others can be transformed into beds, ideal for those who frequently host guests but don't have a dedicated guest room. Modular designs allow for flexibility in arrangement, adapting to various needs over time.
Why are materials important when considering couches for small spaces?
The choice of material can significantly influence a couch's aesthetics, durability, and the perceived spaciousness of a room. In smaller spaces, materials that reflect light or have a smoother texture can make the room feel airier and more expansive. For instance, couches with lighter fabric colors or leather finishes can brighten up a compact space.
How do I care for and maintain my small space couch?
Caring for a small space couch depends heavily on its material. For fabric sofas, it's essential to vacuum regularly to fend off dust and occasional spills, ensuring immediate spot cleaning while keeping an eye on the manufacturer's guidelines. A mild, water-based soap often works wonders for most fabrics, but occasional professional cleaning can restore its freshness. Leather couches, on the other hand, require a softer touch. A routine dusting, combined with periodic conditioning, maintains its luster and suppleness. It's worth noting that leather fares poorly under direct sunlight or close to heat sources, as it can lead to premature fading and drying.