Got dark wood floors and wondering what furniture works best with them? You're in the right spot. We're not just talking about matching stuff – we're talking about pieces that really bring out the best in your floors and make your space look amazing. Ready to find some best furniture for dark wood floors? Let's jump in!
Should Flooring Be Lighter or Darker Than Furniture?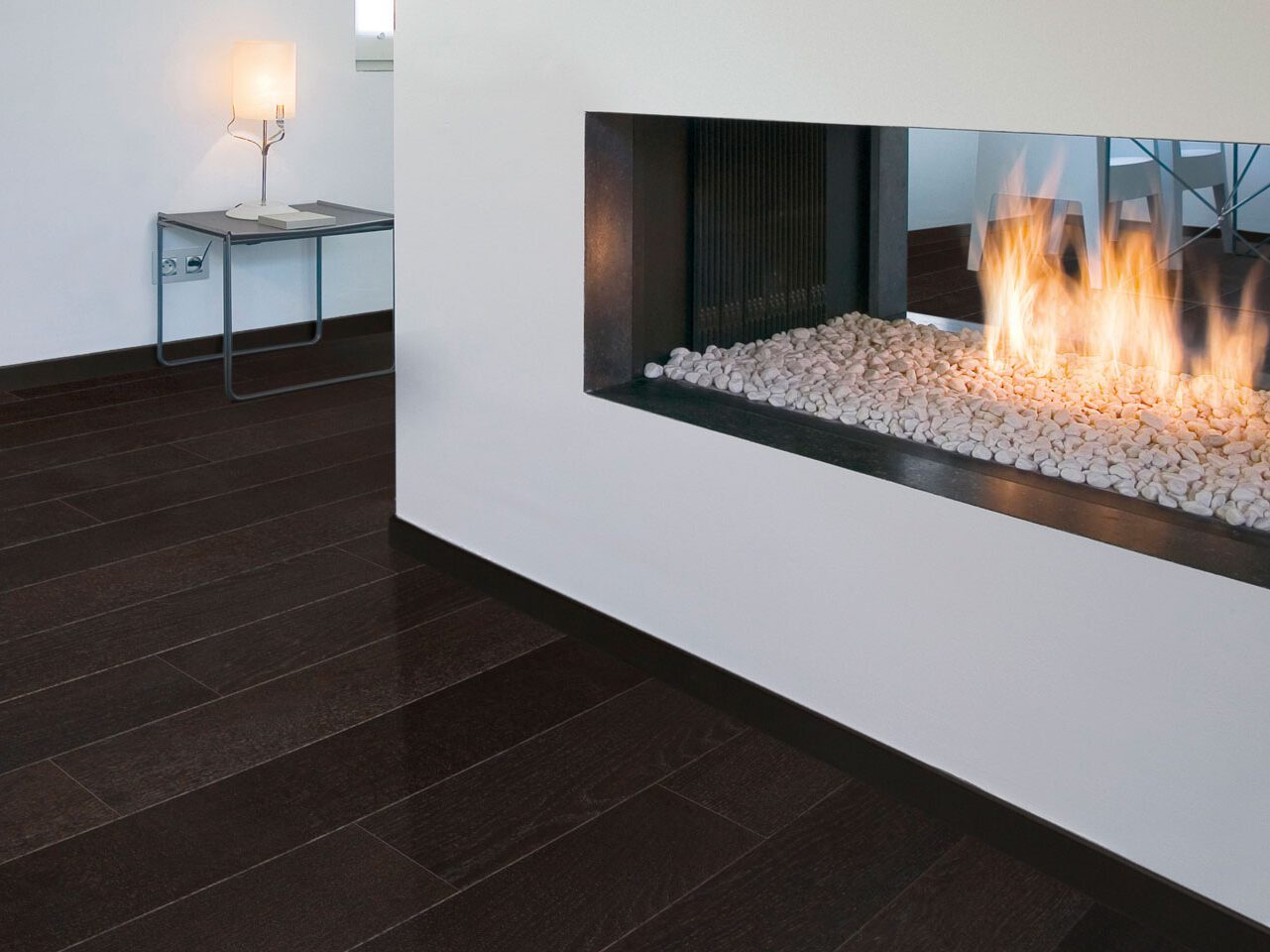 When it comes to harmonizing your furniture with dark wood floors, the age-old question arises: should your flooring be lighter or darker than your furniture? Let's dive into this intriguing aspect of interior design, especially for best furniture for dark wood floors.
Think about how your furniture and floors look together – it really sets the vibe of your room. Dark wood floors? They're bold and classy, perfect for making a statement. Now, for the furniture: if you go with lighter pieces, you'll create a cool contrast. It's like adding a splash of light to your room, making it feel more open and laid-back. But if you choose darker furniture, everything blends smoothly.
What mood are you in? Light furniture keeps things breezy and chill, great for a casual hangout spot. Dark furniture, on the other hand, brings a more serious, sophisticated feel. Don't forget about the sunlight in your room, too. It can really change how your colors look together. Play around with different colors and textures to create a space that's inviting and uniquely yours.
You may also like: Tips And Tricks Wood Wall Treatments In 2023: Master The Art
How To Choose Furniture for Dark Wood Floors
Picking out best furniture for dark wood floors is exciting, and you never know what amazing pieces you'll find! Let's look at some great ideas that'll not only match your dark floors but also make them look even more stunning.
Embrace Contrast with Light-Colored Furniture
When you've got dark wood floors, light-colored furniture is like the yin to your yang. It's all about creating a striking balance. Think about a creamy sofa that invites you to sink in, or a set of light gray armchairs that look like they're waiting for a good chat. Here's a pro tip: mix in some textured fabrics like linen or cotton to add depth. It's like giving your room a cozy, lived-in feel that's both stylish and comfy.
You may also like: Tile Vs Wood Flooring: Making The Best Decision For Your Home
Go Bold with Rich, Dark Tones
Now, let's talk about going all in with dark, rich tones. This is for those who love a bit of drama and luxury in their space. Pairing dark furniture with your dark wood floors creates a seamless, sophisticated look. Go try for a plush, dark velvet sofa or a set of ebony chairs. And remember, with dark colors, texture is your friend. Think about adding some shiny metal accents or smooth leather touches to add a bit of luxury.
Add Warmth with Earthy, Natural Materials
Last but not least, let's bring in some warmth with natural materials. This is about creating a space that feels grounded and connected to nature. Furniture made from materials like leather, rattan, or unfinished wood adds a warm, inviting touch to your dark wood floors.
Best Furniture for Dark Wood Floors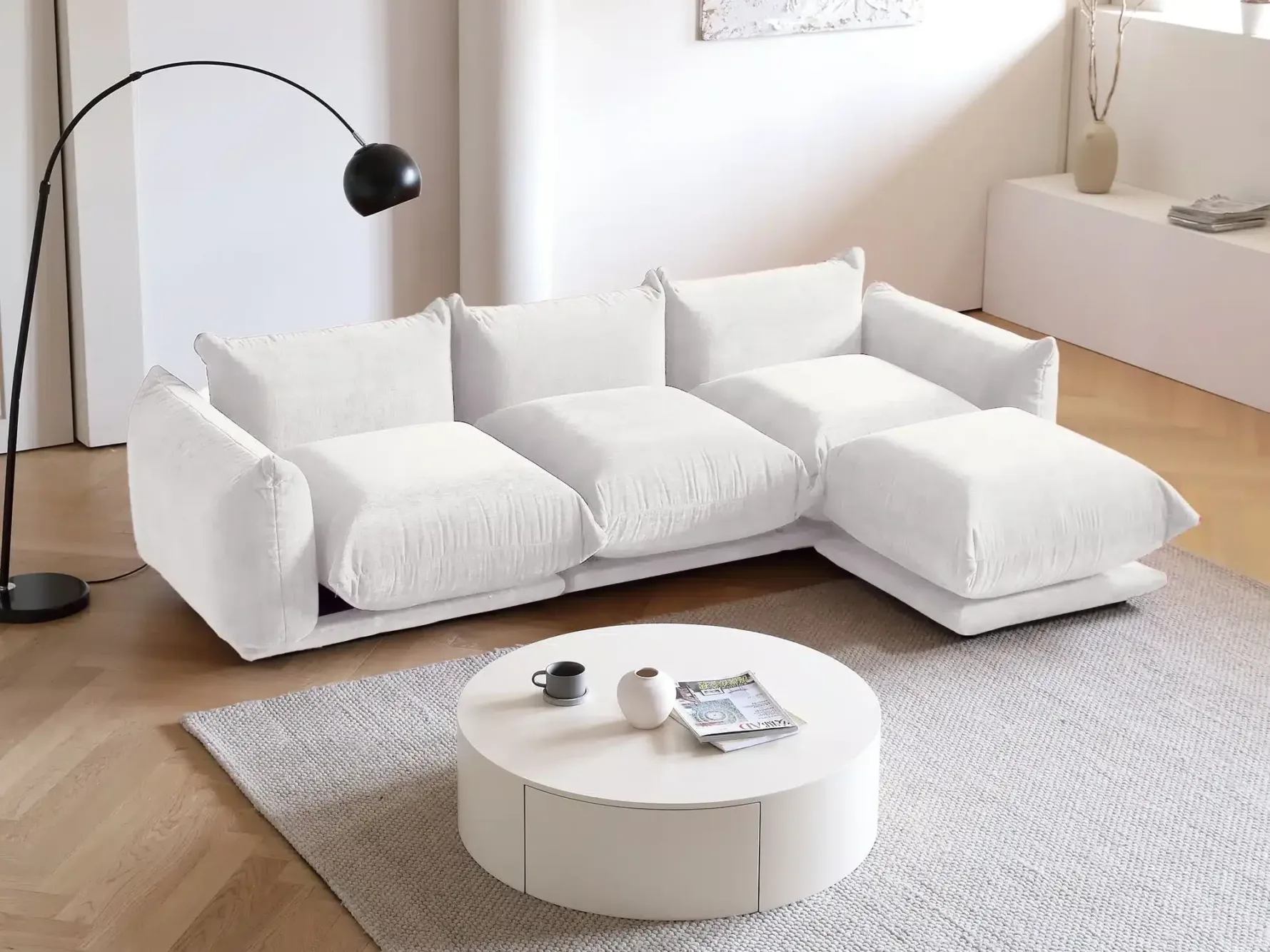 The Marenco Sofa 3 Seater Replica is one of the best furniture for dark wood floors — perfect blend of comfort and style, making it an ideal choice for rooms with dark wood floors. Its design and features complement the rich tones of the flooring, creating a harmonious and inviting space.
Design and Aesthetics: The Marenco Sofa's sleek and modern design, with its clean lines and elegant silhouette, pairs beautifully with the classic and sophisticated look of dark wood floors. The contrast between the sofa's fabric and the dark wood creates a visually appealing space.
Comfort and Functionality: This sofa is not just about looks; it's incredibly comfortable too. Its spacious seating and plush cushions make it a cozy spot for relaxation, enhancing the welcoming feel of any room.
Durability and Quality: Crafted with high-quality materials, the Marenco Sofa is built to last. Its sturdy construction ensures it can withstand daily use, making it a practical addition to homes with dark wood floors.
Versatility in Decor: Whether your home has a contemporary, modern, or even a rustic theme, this sofa fits in seamlessly. Its versatile design allows it to adapt to various decor styles, complementing the timeless beauty of dark wood floors.
You may also like: Best Sofa For Small Living Rooms In 2023: Expert Review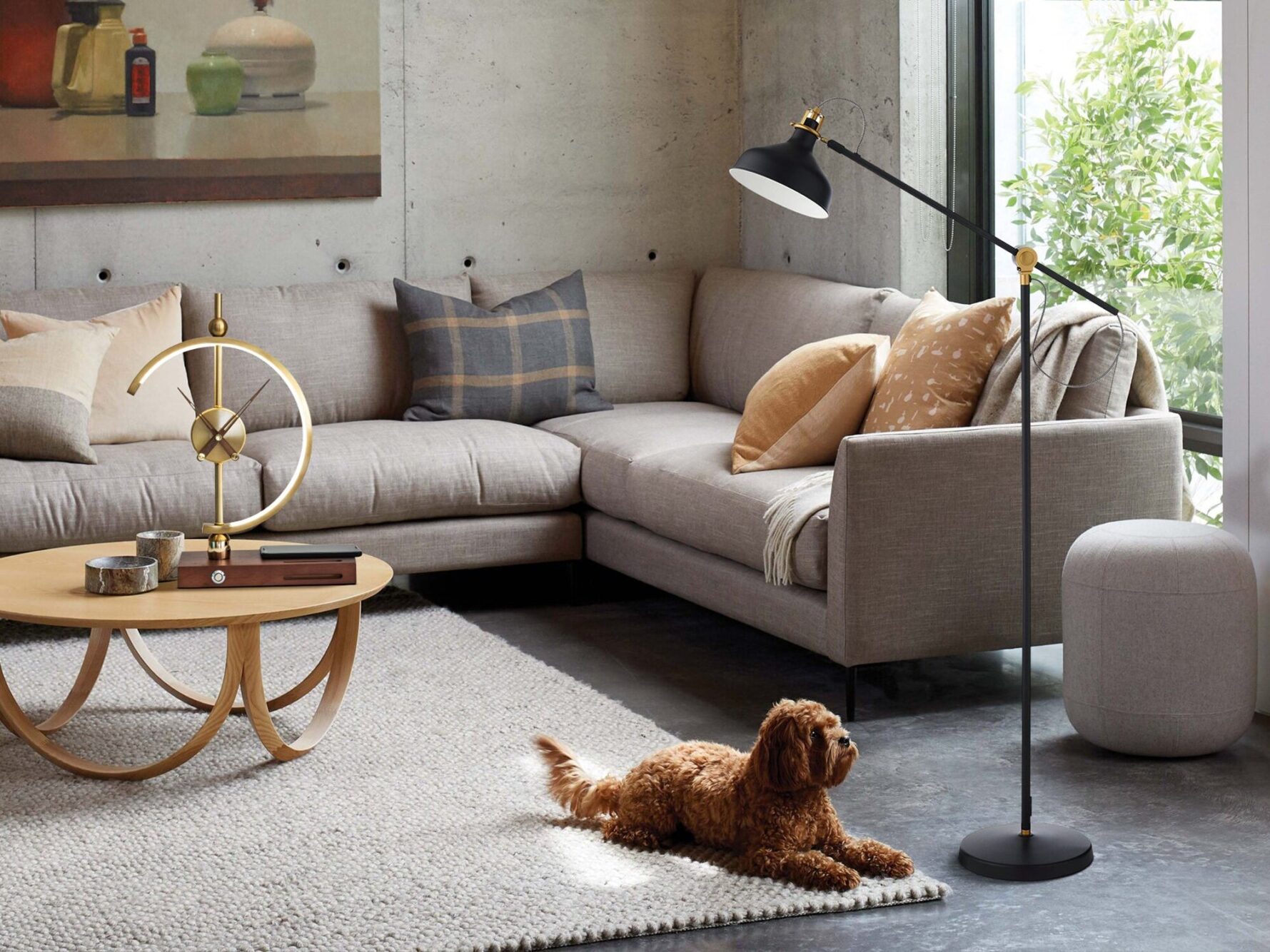 The Calisto Floor Lamp is also the best furniture for dark wood floors. This is a stylish and functional piece that illuminates dark wood floors, enhancing their natural beauty and creating a warm, inviting ambiance in any room.
Sleek and Contemporary Design: The lamp's clean lines and metallic accents add a touch of modern elegance, perfectly complementing the rich and sophisticated look of dark wood floors.
Adjustable and Versatile: With its adjustable features, the Calisto Floor Lamp can be positioned to highlight specific areas or create different lighting effects, making it a versatile choice for rooms with dark wood floors.
Sturdy and Safe: The lamp's stable base and high-quality construction ensure safety and durability, making it a reliable light source in any space.
Ambient Lighting: The warm light emitted by the lamp creates a cozy and inviting atmosphere, accentuating the depth and warmth of dark wood floors.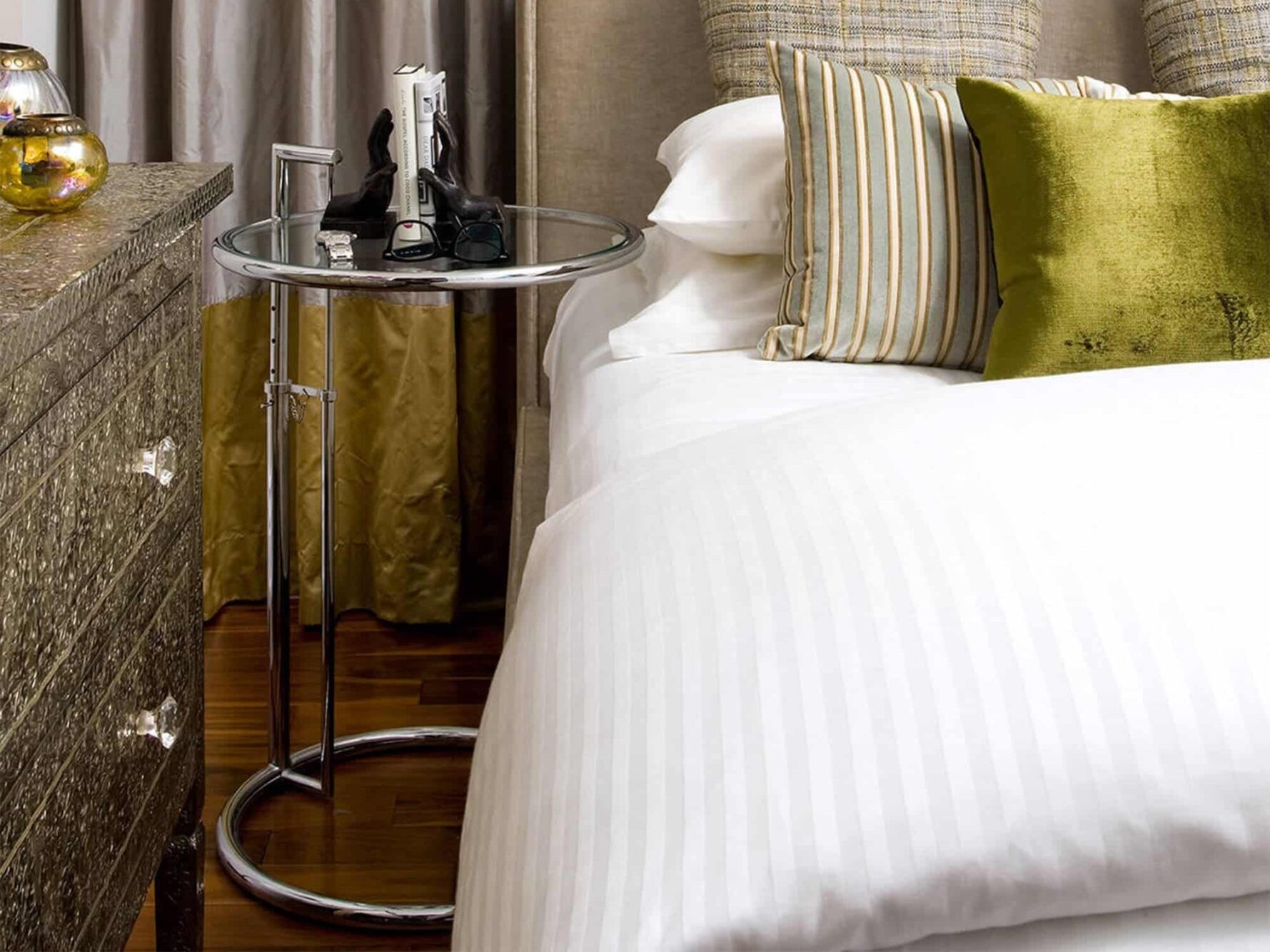 The E1027 Side Table Replica is a modern and chic addition that complements dark wood floors, offering both style and functionality.
Modern Style and Unique Design: The table's contemporary design and clean aesthetics work wonderfully with the timeless appeal of dark wood floors, adding a touch of luxury to the space.
Robust Construction: Made of high-quality stainless steel, the table is durable and sturdy, ensuring it can complement your dark wood floors for years to come.
Adjustable Height: Its adjustable height feature allows for versatility in use, making it a practical addition to any room with dark wood floors.
Multifunctional Use: Whether used as a side table, a decorative piece, or for practical purposes, this table adds functionality and style to spaces with dark wood floors.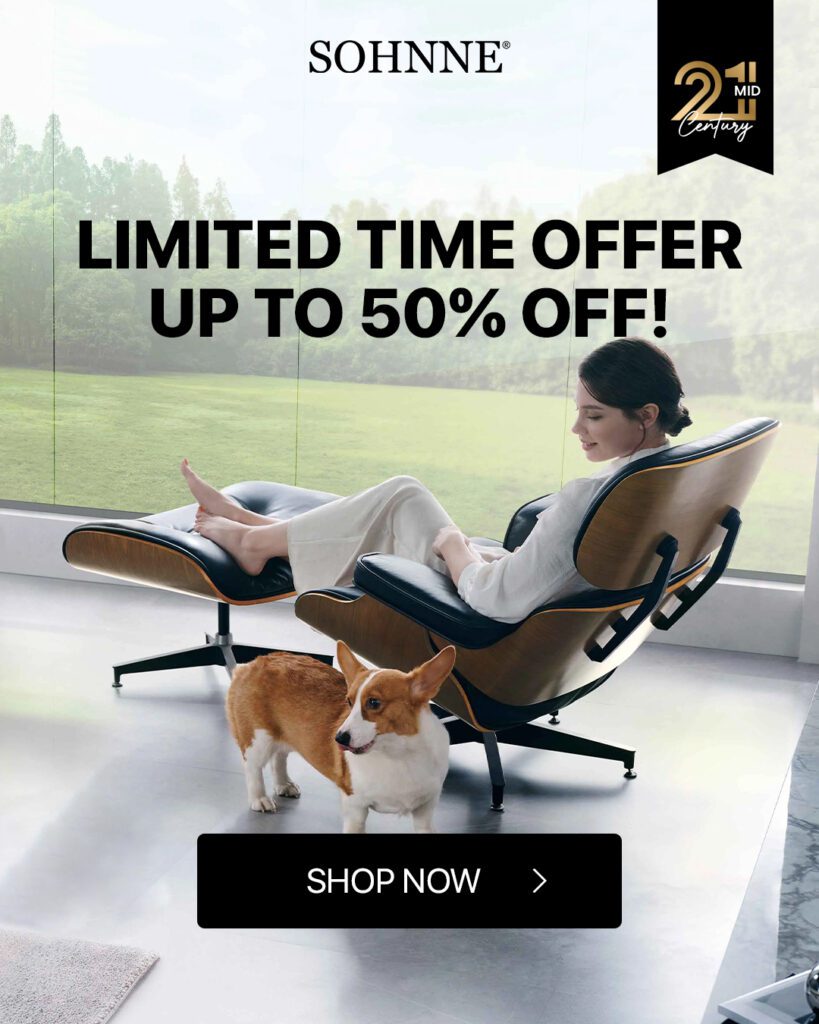 Conclusion
The key to nailing that stunning look with your dark wood floors is all about choosing the right furniture. And hey, we've got you covered! From the chic and comfy Marenco Sofa 3 Seater Replica that just vibes with your floors, to those light-colored chairs that pop, and the earthy, natural pieces that bring warmth, it's all about creating a space that feels like you. This is the one of our top tier best furniture for dark wood floors!
Remember, the best furniture for dark wood floors isn't just about matching – it's about making your space uniquely awesome. So, why not give your room a little love with furniture that complements and enhances those gorgeous floors?
FAQ
What types of furniture work best with dark wood floors?
When choosing furniture for dark wood floors, consider pieces that either contrast or complement the flooring. Light-colored furniture like beige, cream, or light gray can create a stunning contrast, while dark, rich-toned furniture offers a sophisticated, cohesive look.
Can modern furniture styles match well with dark wood floors?
Absolutely! Modern furniture, especially pieces with clean lines and minimalist designs, can look fantastic against the classic backdrop of dark wood floors. They bring a contemporary edge to the space.
What color furniture should I avoid with dark wood floors?
While most colors can work well, it's generally best to avoid furniture in very dark shades that can blend too much with the flooring, making the room feel overly dark. Aim for contrast or complementary shades.