The perfect glow can transform your workspace in our bustling work world. Having the right lighting can make all the difference. The best table lamp for office use not only provides adequate illumination but also adds a touch of style and functionality to your workspace. In this article, we'll introduce you to five Best Table Lamps for Office to brighten up your workday.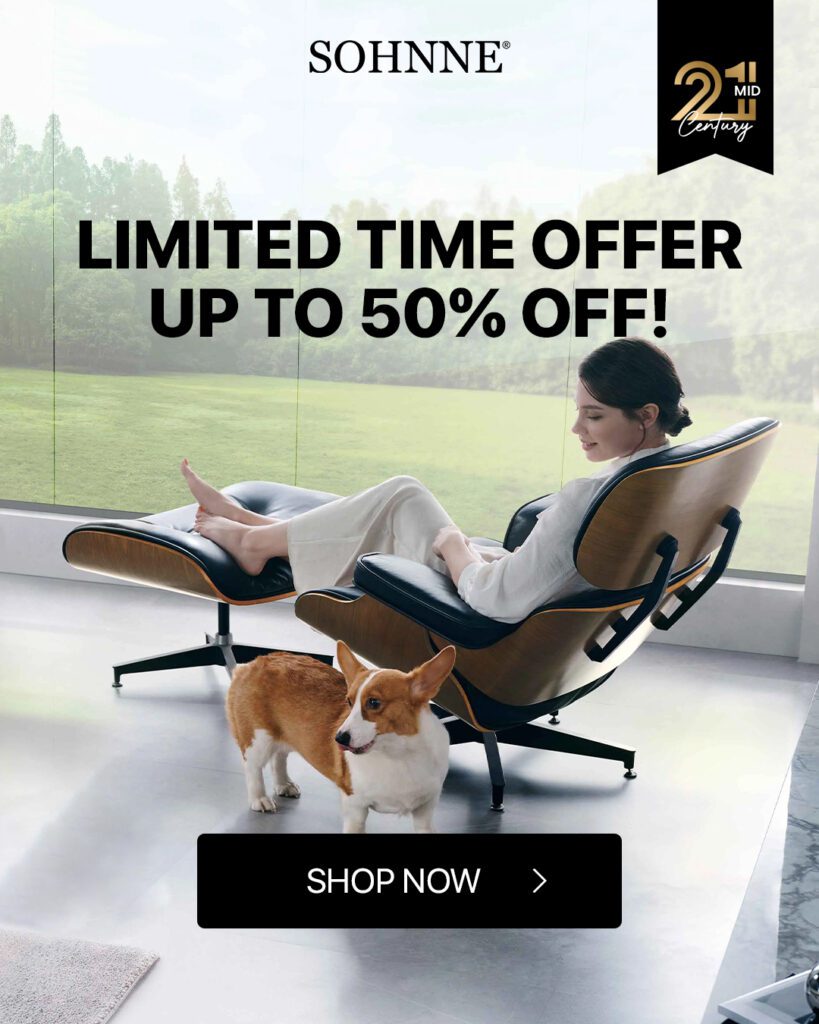 Oluce Atollo 233 Table Lamp Replica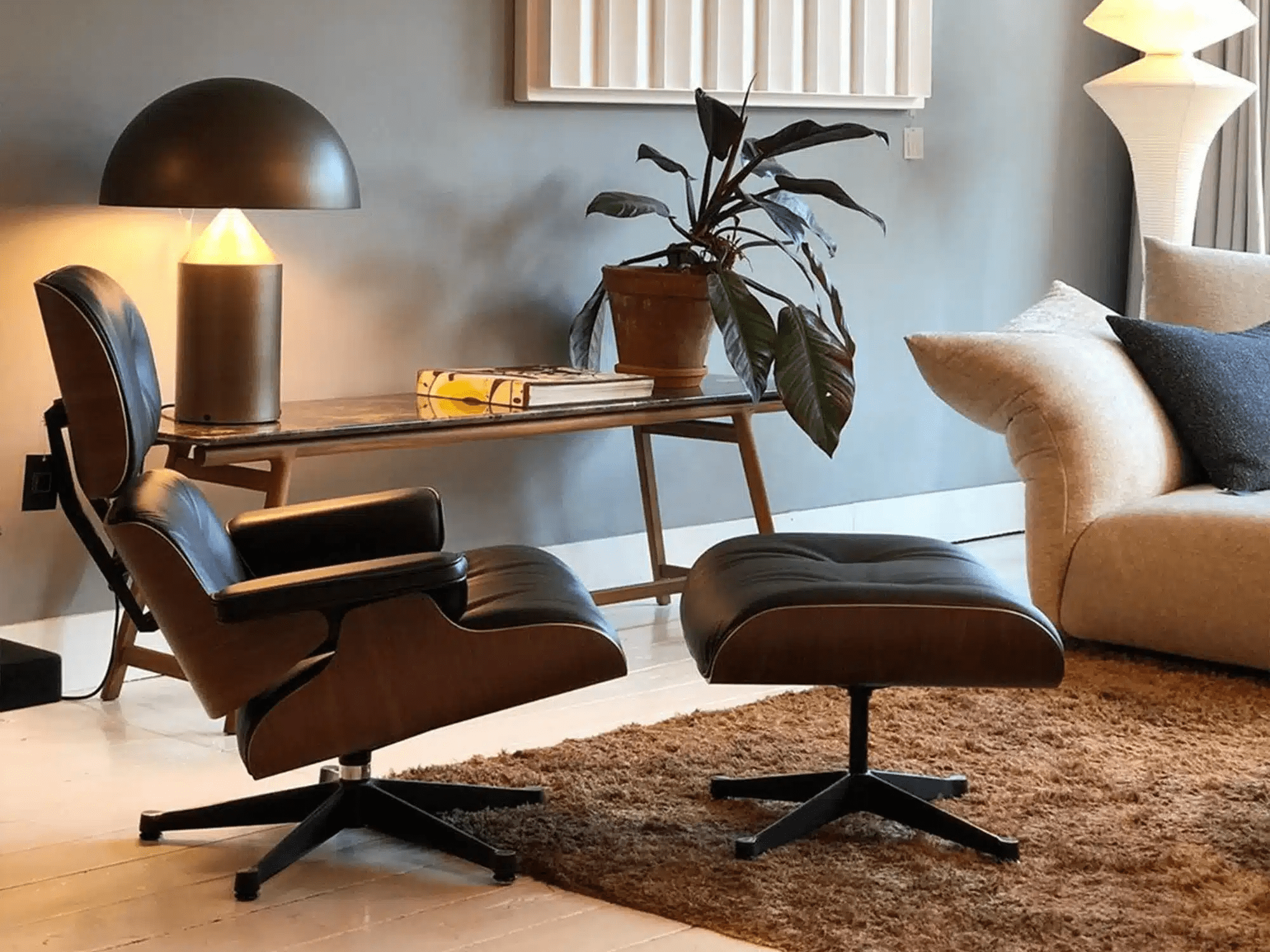 The Oluce Atollo 233 Table Lamp Replica is a timeless piece combining elegance and functionality. Its iconic mushroom shape and smooth curves make it a standout addition to any office. The lamp's design disperses light evenly, creating a calm and serene ambiance. Whether you're working late or need extra light, this lamp will surely enhance your productivity.
Related to: The 8 Best Unique Modern Lamps for Bedroom of 2023
PH 3/2 Table Lamp Replica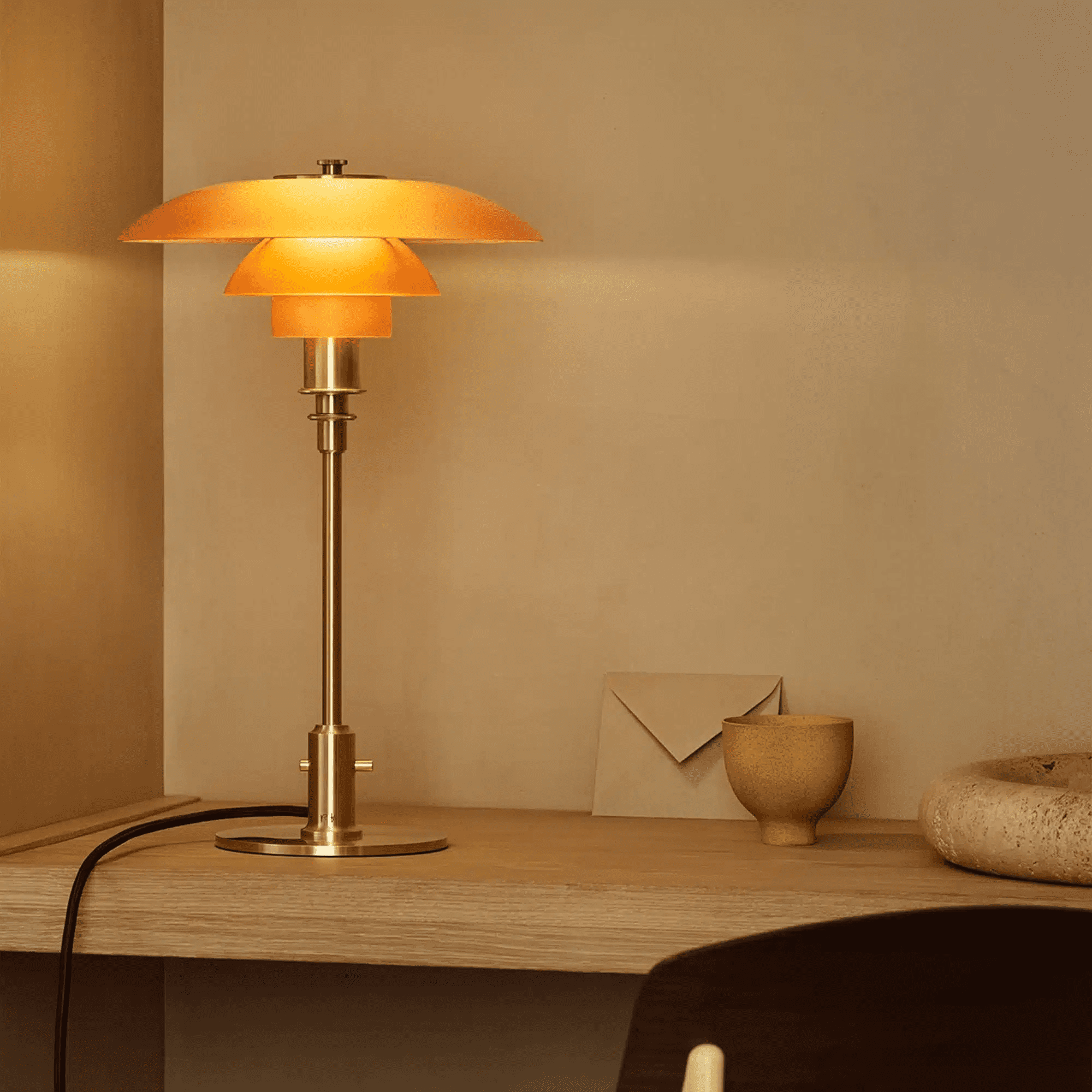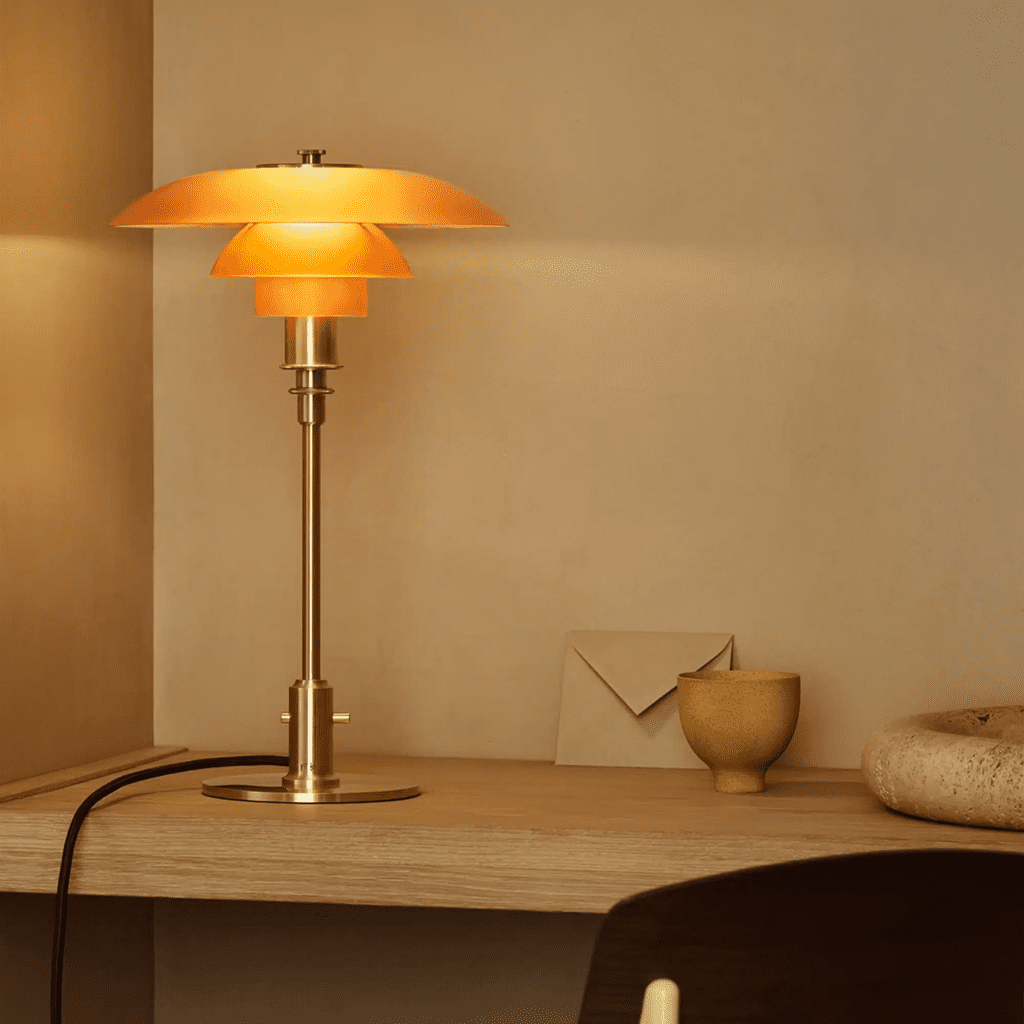 The PH 3/2 Table Lamp Replica is perfect for those who appreciate classic designs. Its three-tiered shade system looks stunning and provides glare-free light, making it ideal for reading and other detailed tasks. The combination of chrome and opal glass gives it a sleek appearance, ensuring it complements any office decor.
Luminarc Pad Lamp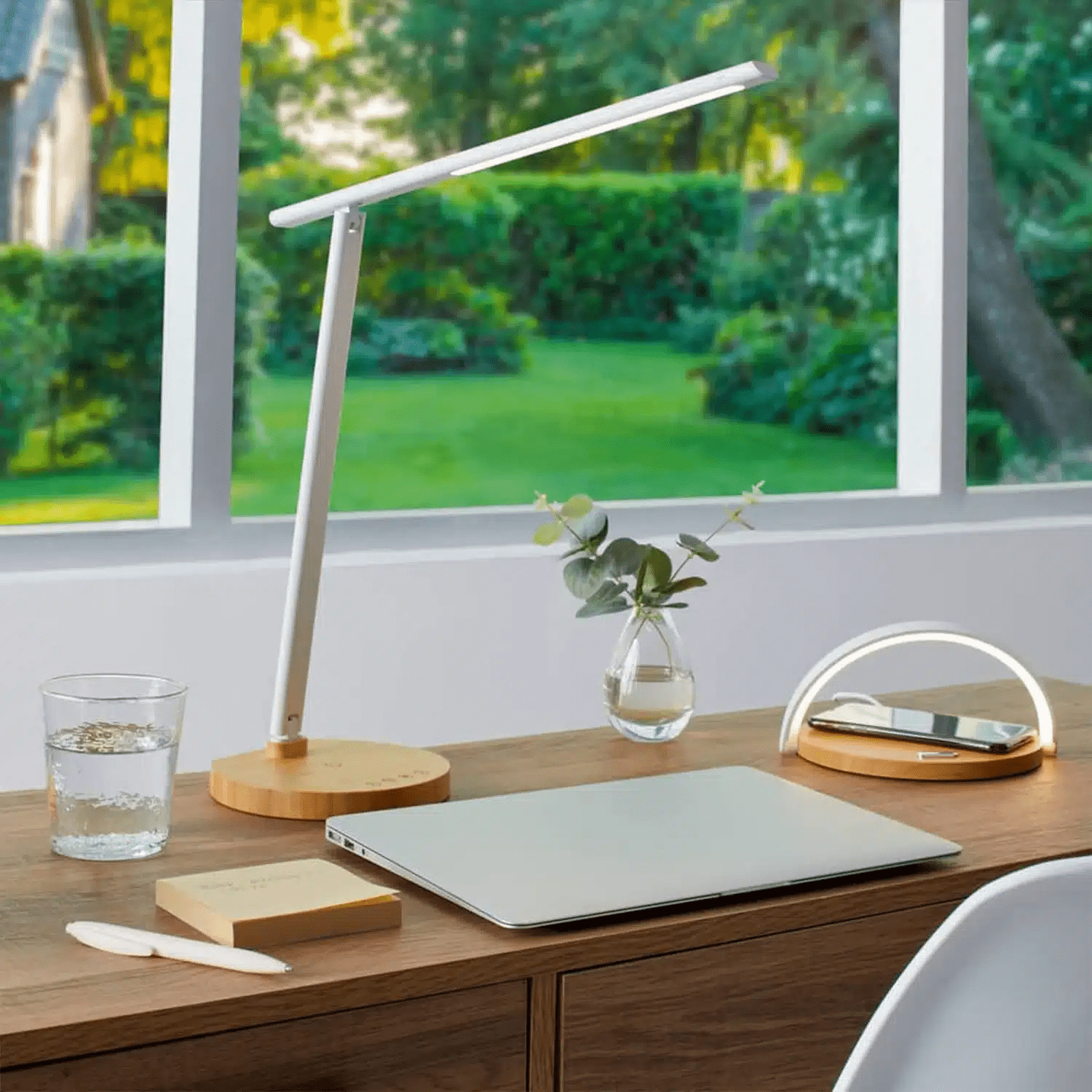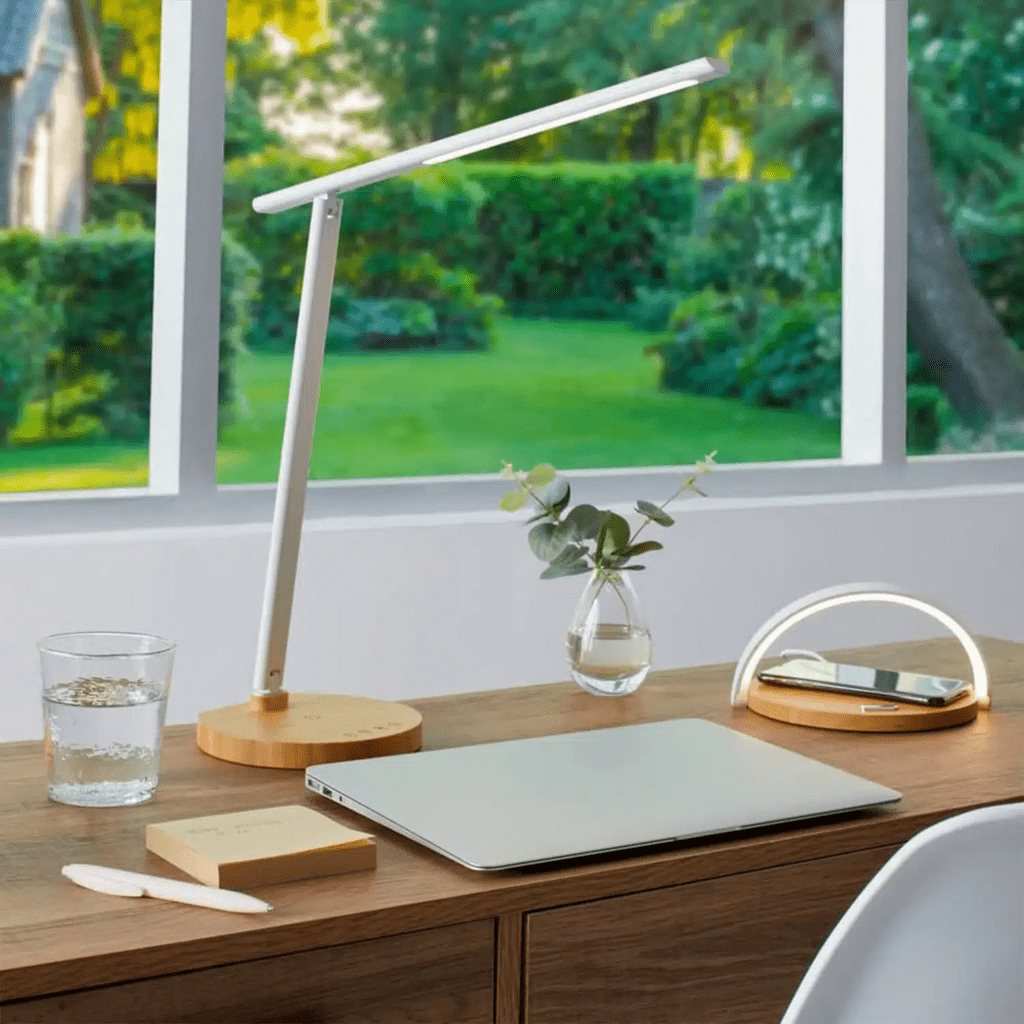 If you're looking for a stylish and functional lamp, the Luminarc Pad Lamp is the one for you. Its unique design, featuring a blend of metal and wood, offers a contemporary look that will impress. The lamp's adjustable head allows you to direct light where you need it most, making it perfect for tasks that require precision.
Flamingo Table Lamp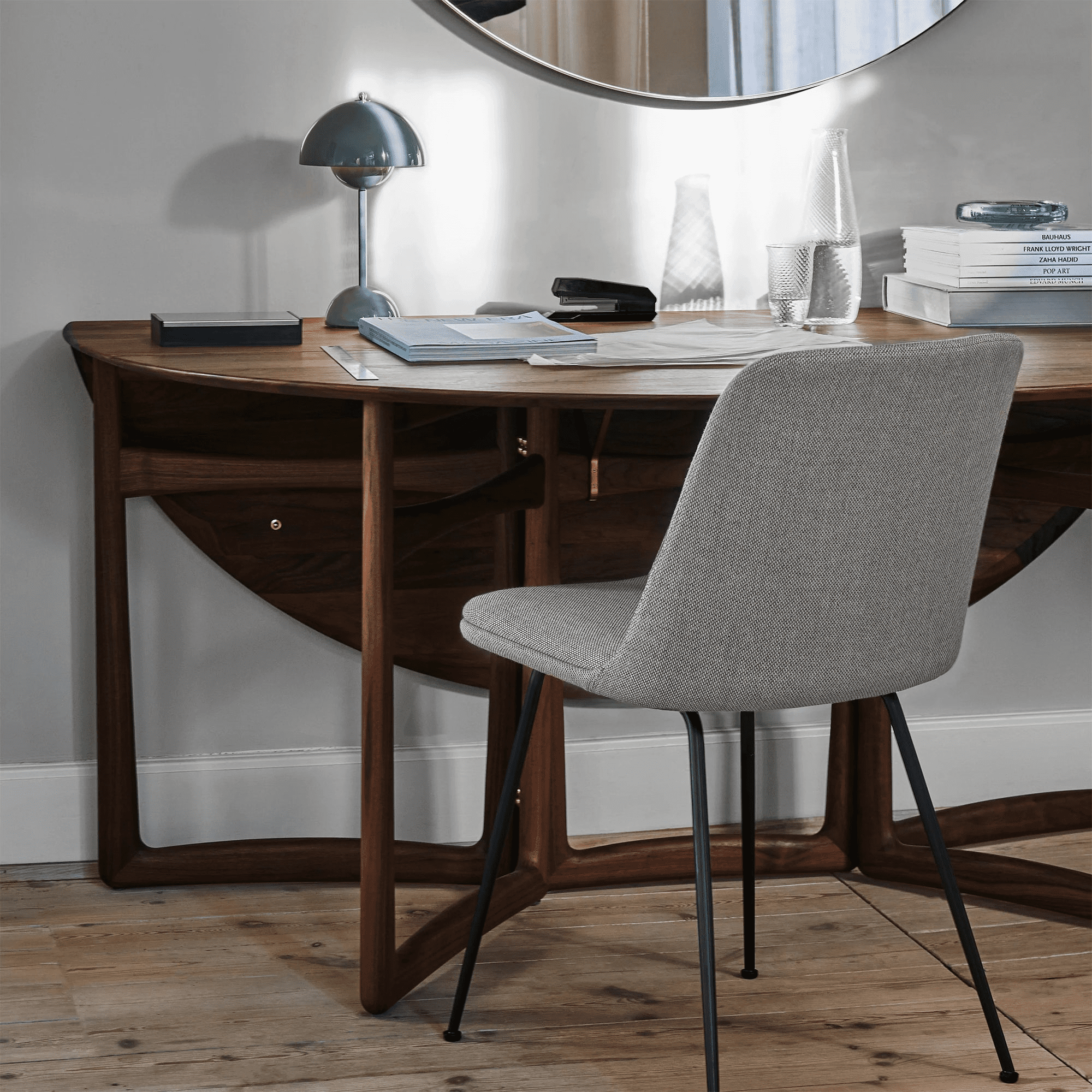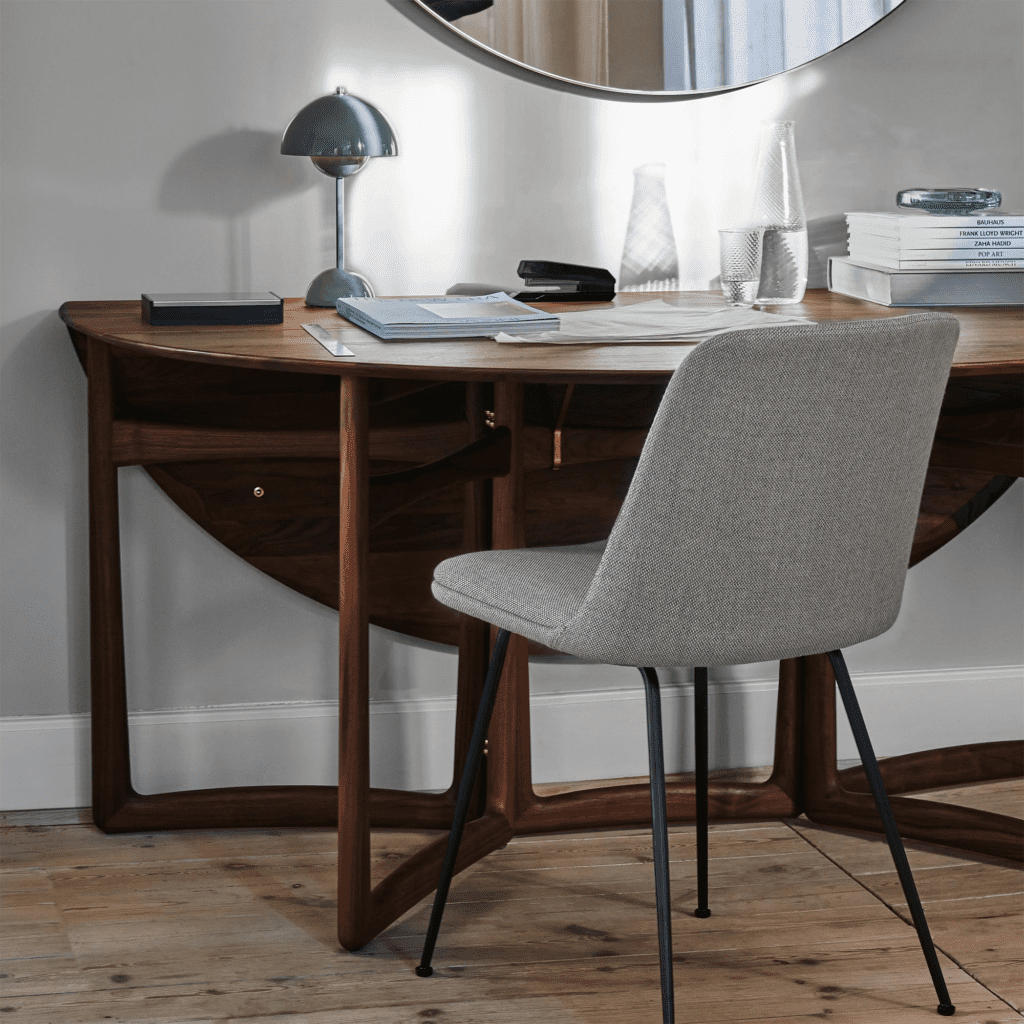 Add a touch of whimsy to your office with the Flamingo Table Lamp. This fun and quirky lamp is eye-catching and provides a soft, warm glow, creating a cozy atmosphere. Its sturdy base ensures stability, while the flamingo's detailed design adds charm to your workspace.
Palatino Clock Lamp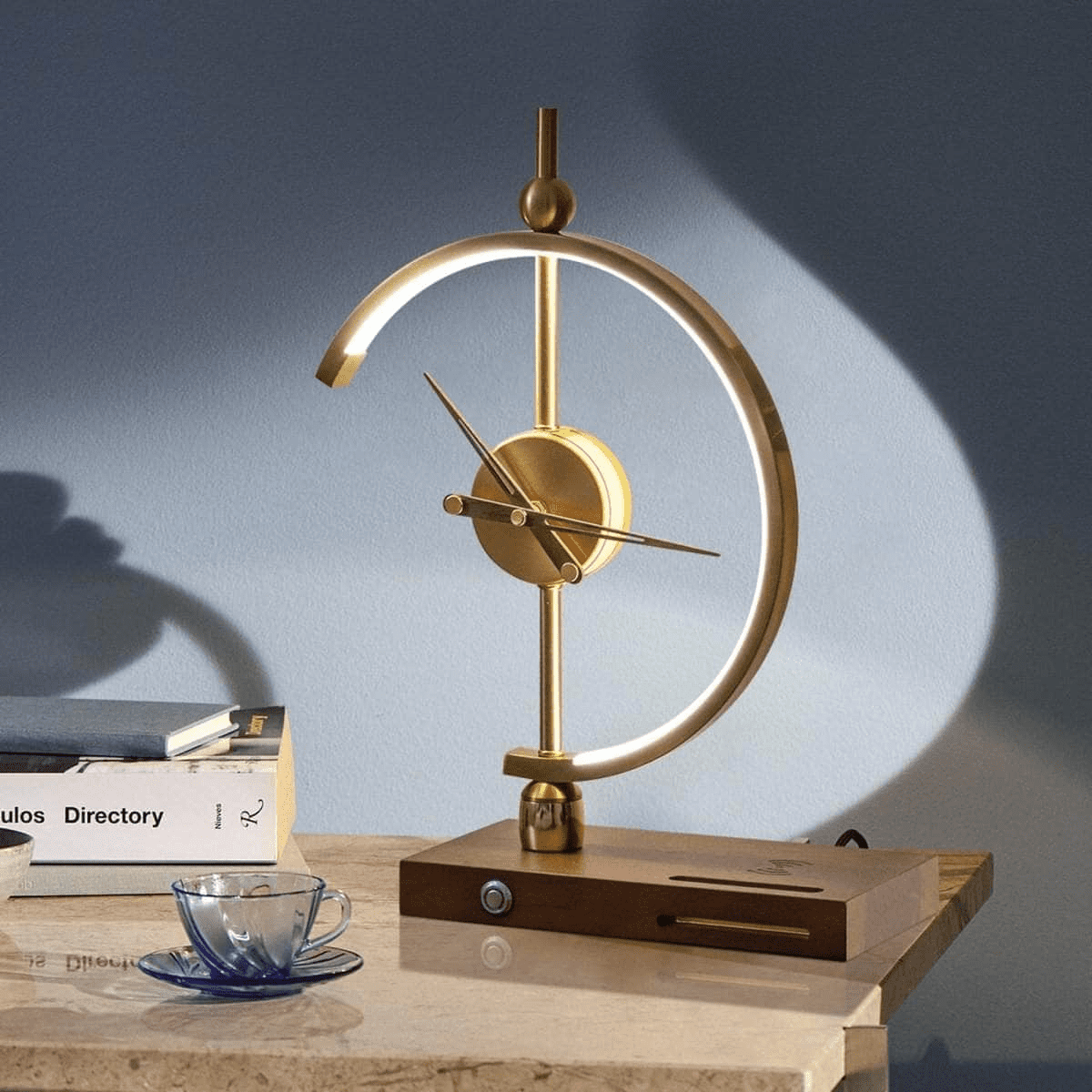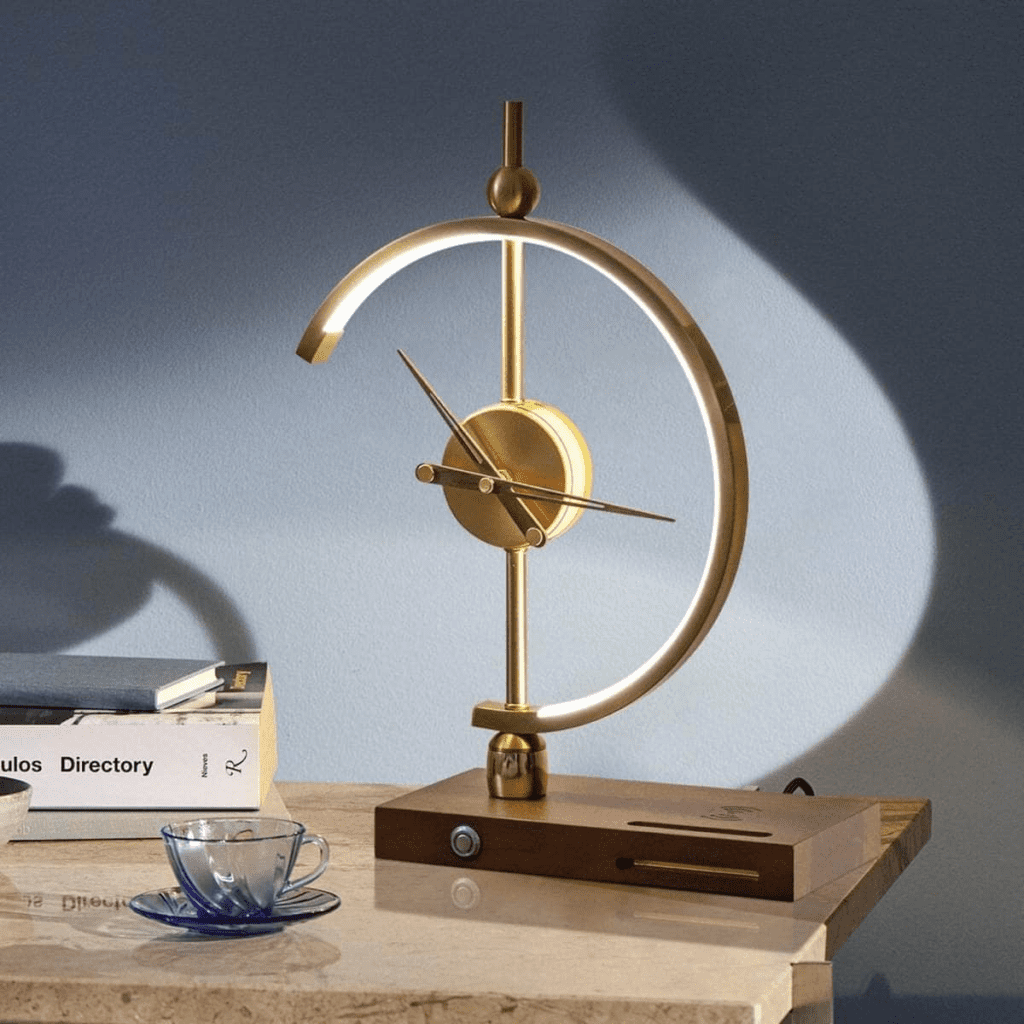 Imagine owning a lamp that illuminates your desk and tells the time! The Palatino Clock Lamp does just that. Its captivating light and shadow effect create a mesmerizing focal point, making it a conversation starter. The lamp seamlessly fuses art and technology, blending style and function. Its round golden design brings a touch of nautical charm, and the skeletal clock adds a unique touch.
Moreover, this versatile lamp has a wireless charging base, USB output interface, and wireless charging capability, providing ultimate convenience. Say goodbye to complicated installations and hello to efficient, cost-effective lighting with the Palatino Clock Lamp.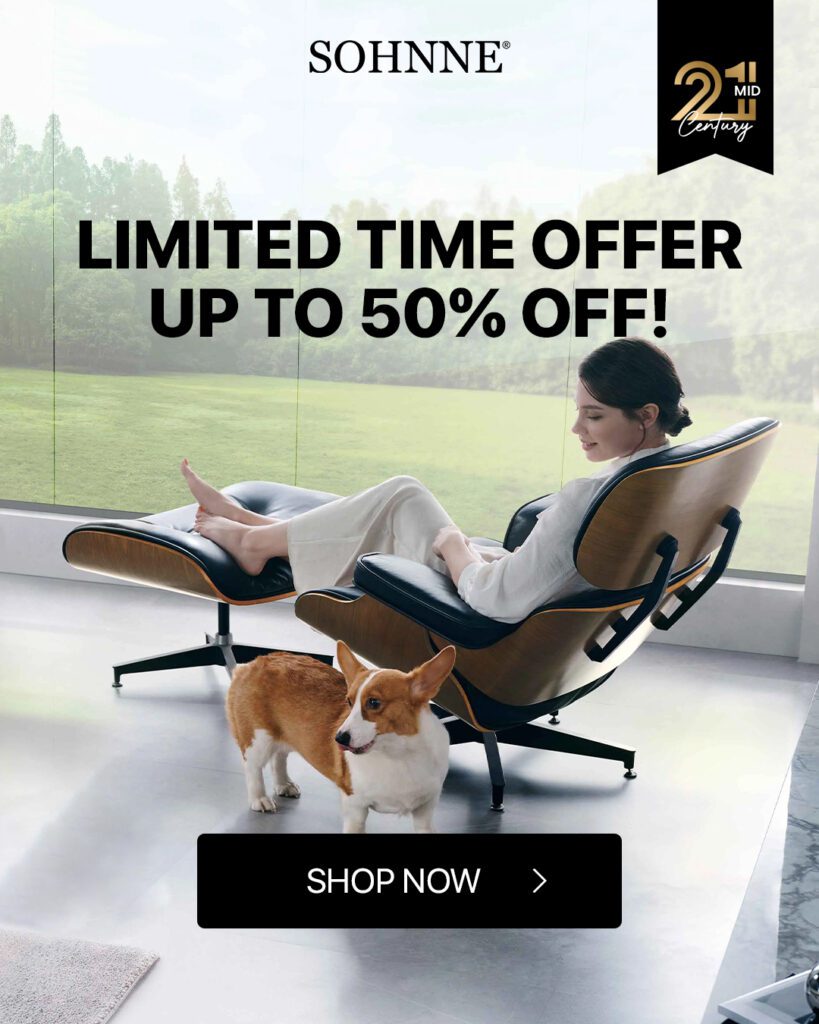 Conclusion about Best Table Lamps for Office
In conclusion, choosing the best table lamp for office use is crucial for ensuring optimal lighting and enhancing productivity. The lamps mentioned above offer excellent illumination and unique designs that add a touch of style to your workspace. So, brighten up your workday with one of these fantastic table lamps!
Related to: 8 Best Table Lamp for Reading More Comfortable and Stylish in 2023
FAQ
What's the ideal height and size for an office table lamp?
The lamp should be proportionate to your desk and positioned so that the light adequately covers your work area without causing shadows or excessive glare. Typically, the lampshade's bottom should be at eye level when seated.
Are there smart table lamps suitable for office use?
Absolutely! Many modern lamps come integrated with smart features like touch controls, voice commands, or compatibility with smart home ecosystems, allowing for a more interactive experience.
How can I ensure energy efficiency with my table lamp?
Opting for LED bulbs is a start. Additionally, look for lamps with Energy Star certifications, and consider features like auto shut-off or timers to conserve energy when the lamp isn't in use.