Lighting plays a pivotal role in setting the ambiance of a room. As we enter 2023, Modern Lamp for Bedroom has leaped from being mere sources of illumination to becoming pieces of art that accentuate the aesthetics of a space. In this article, we'll explore eight unique modern lamps that are perfect for your bedroom, each with its distinct charm and functionality. Let's shed some light on these masterpieces.
Related to: Discover The Best Unique Table Lamps Of 2023: A Comprehensive Guide
A Timeless Classic with a Twist
The first on our list is reminiscent of iconic designs but comes with its distinct flair. This lamp is not just a lighting fixture but a statement piece. Its elegant structure and impeccable craftsmanship make it a must-have for those looking to infuse a touch of luxury into their bedrooms.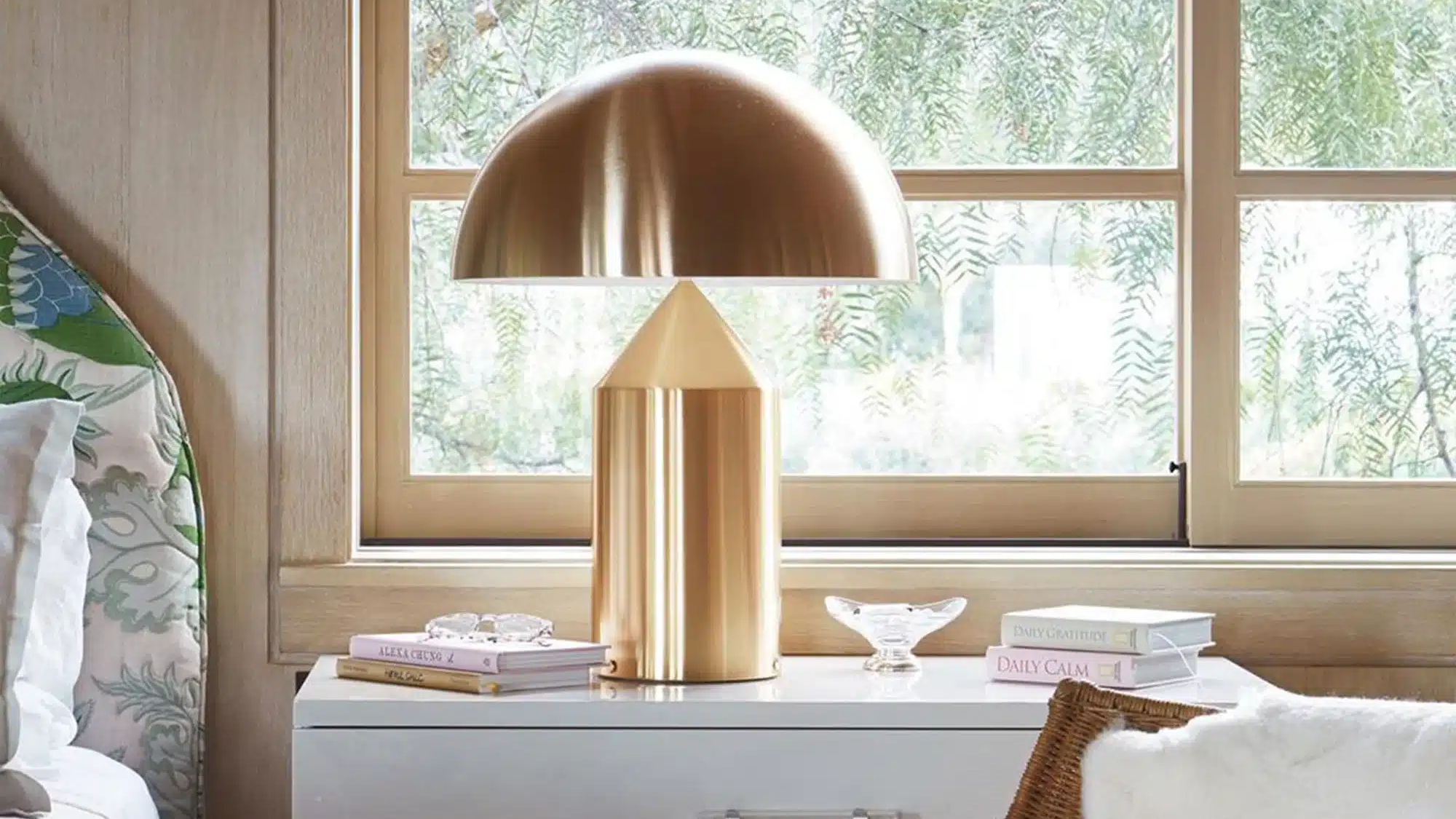 The Oluce Atollo 233 Table Lamp is a testament to timeless design. Its geometric structure, comprising a cylindrical base and a semi-spherical shade, exudes elegance. Not only does it serve as a functional lighting solution, but its minimalist design also makes it a statement piece that can elevate the look of any bedroom.
---
Minimalism Meets Functionality
This lamp is the perfect fit for those who lean towards a minimalist aesthetic. Its sleek design is complemented by its practicality. Whether you're reading a book or simply relaxing, this lamp provides the right amount of light without being overpowering.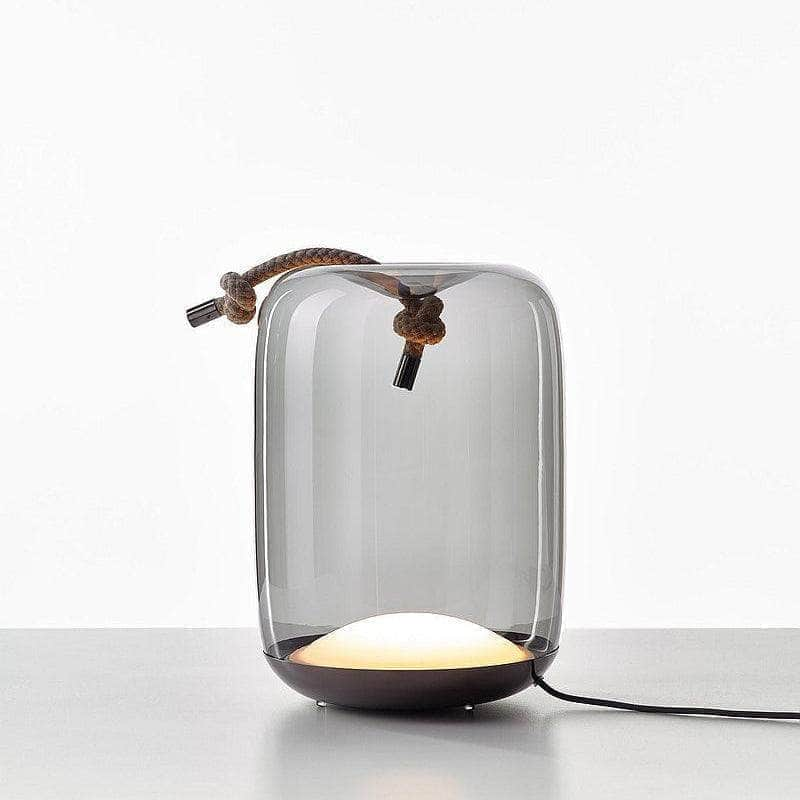 The Sans Table Lamp is a blend of simplicity and sophistication. Its sleek design, characterized by a slender stem and a uniquely shaped shade, makes it a versatile addition to contemporary bedrooms.
The lamp casts a soft and diffused light, perfect for creating a serene environment. Its understated elegance ensures that it seamlessly blends with various interior styles, making it a favorite among design enthusiasts.
Related to: The Art of Balance: What Size Lamp for Nightstand is Best to Choose?
---
Nature's Delight Modern Lamp for Bedroom
Drawing inspiration from the wonders of nature, this lamp is a delightful addition to any bedroom. Its unique design, reminiscent of a hummingbird, adds a whimsical touch. It's not just a lamp, but a piece of art that brings a slice of the outdoors inside.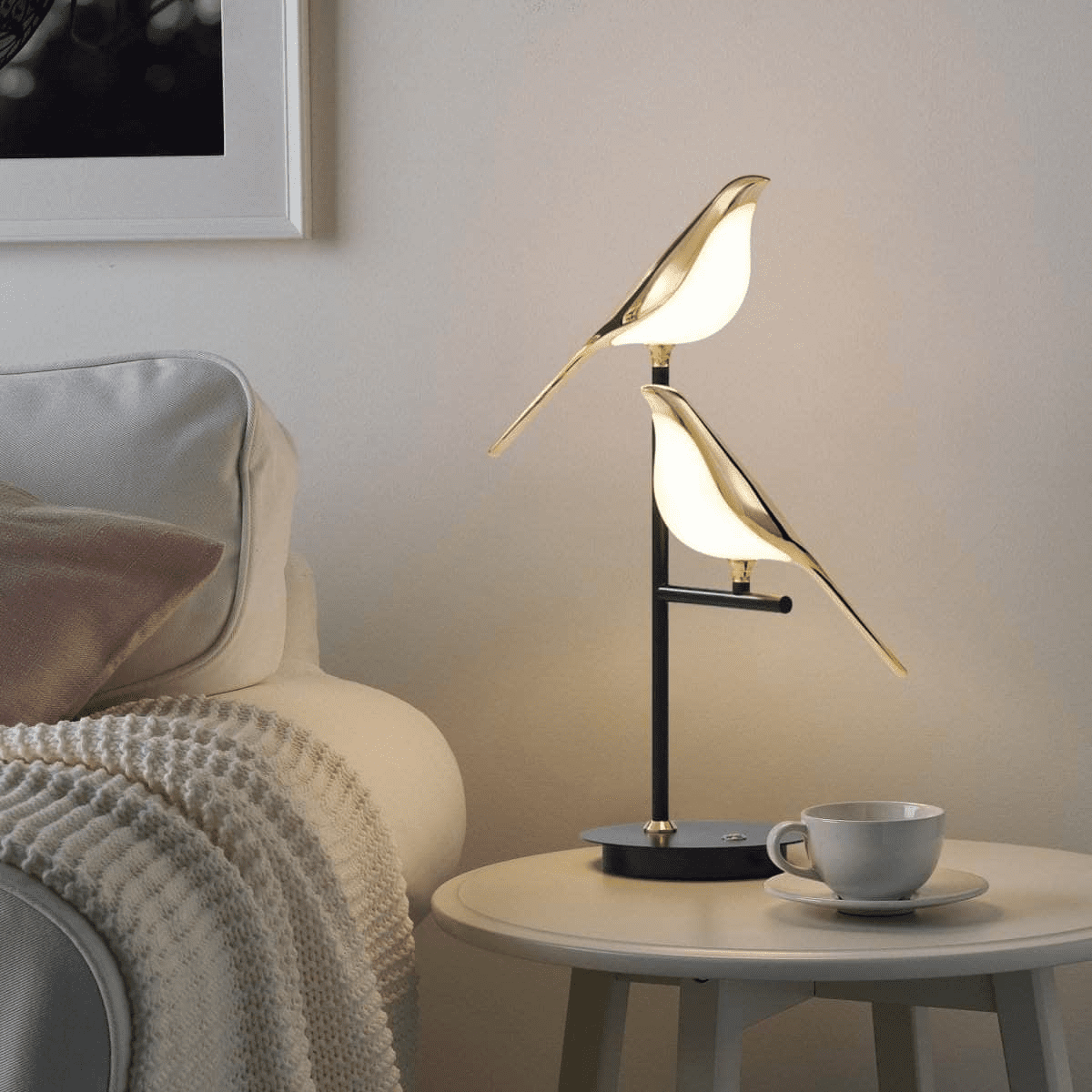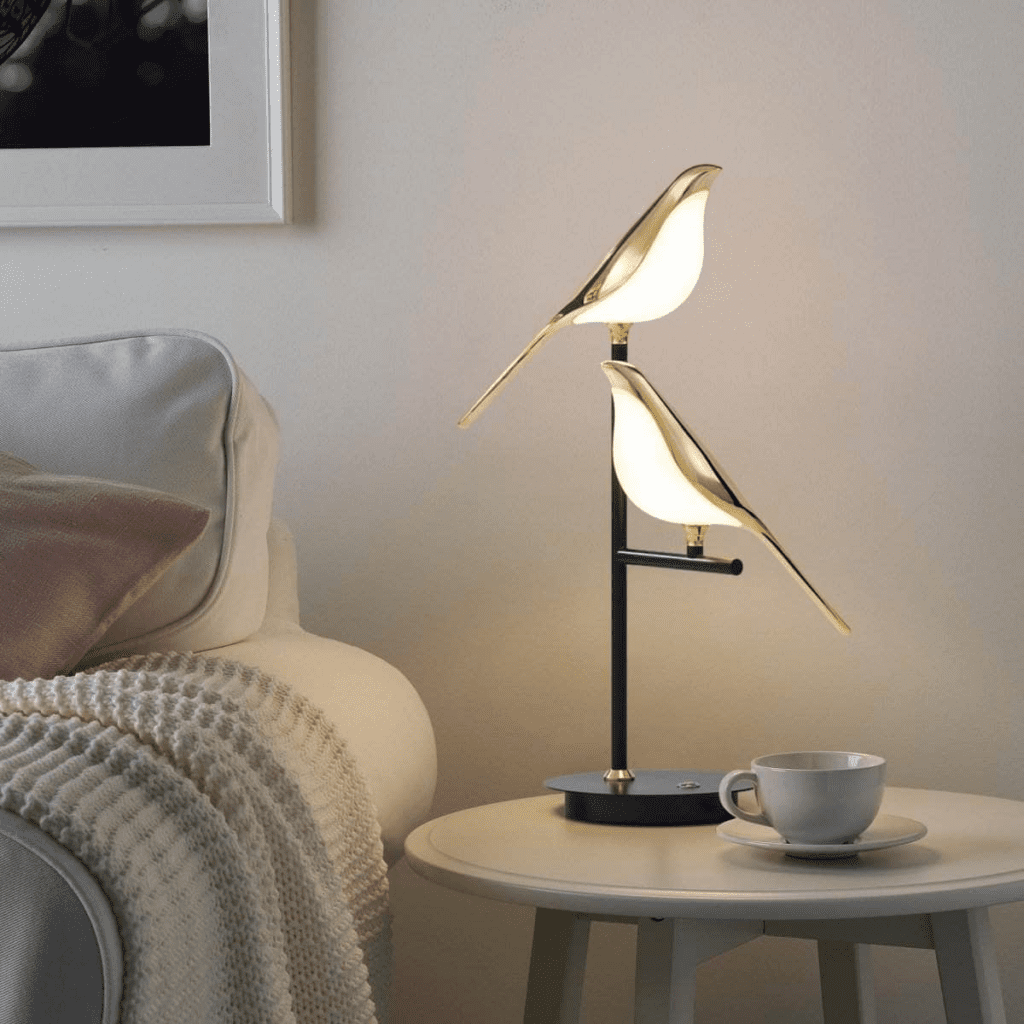 Nature lovers, rejoice! The Poppins Hummingbird Lamp brings a touch of the outdoors into your bedroom. As the name suggests, this lamp features a delicate hummingbird design, poised as if hovering over a flower.
Time and Light Intertwined
Imagine a lamp that tells the time! This ingenious design combines a clock's functionality with a lamp's beauty. It's a conversation starter and a testament to how design and utility can come together in harmony.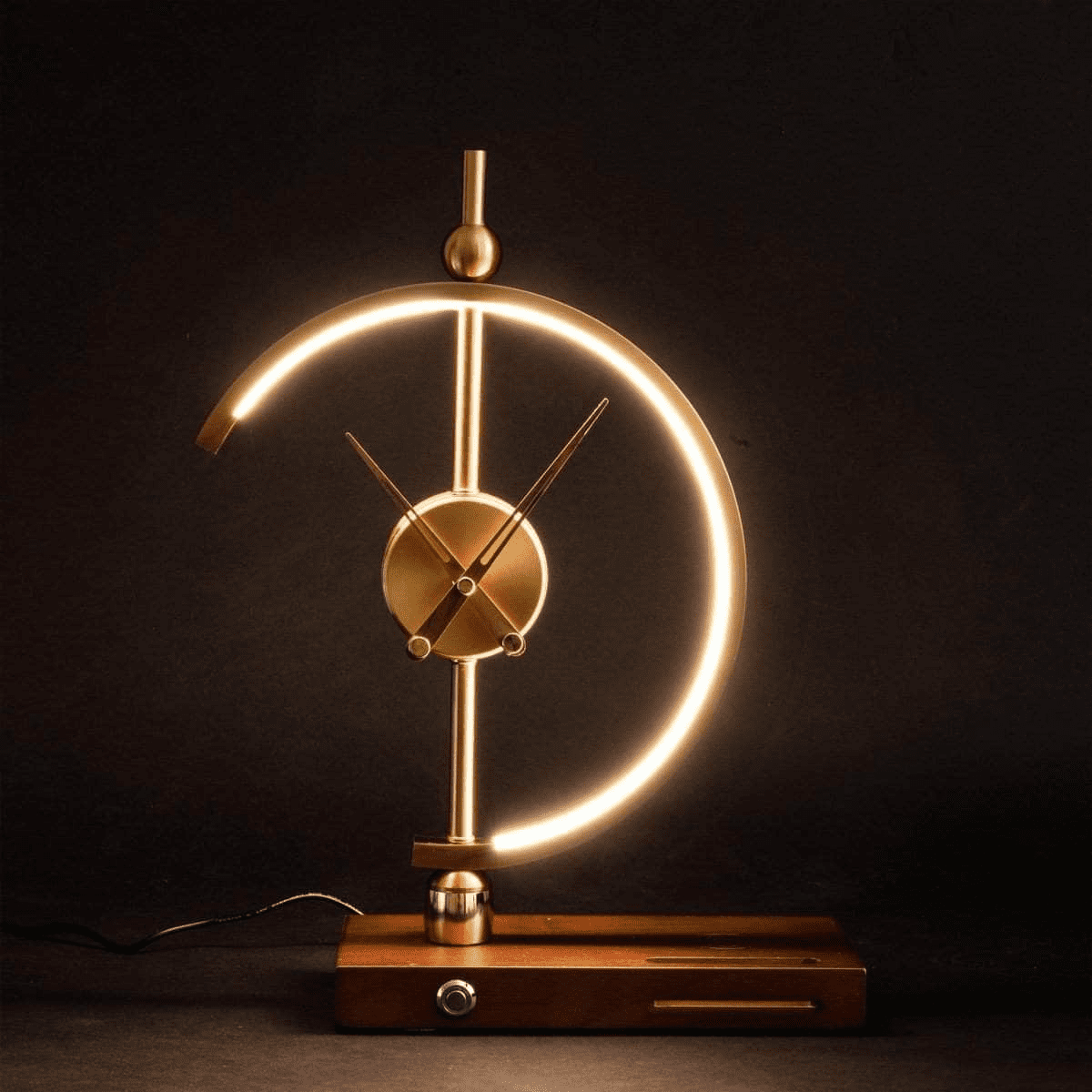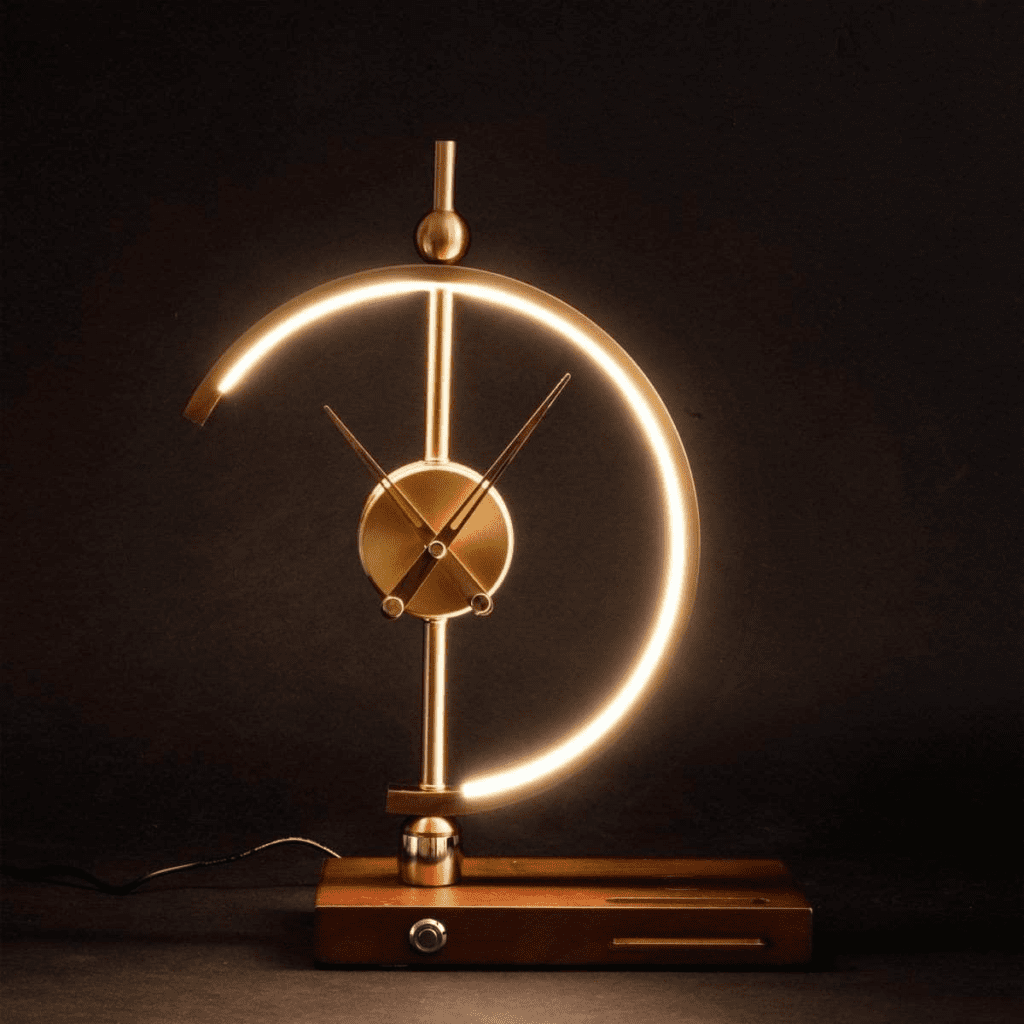 The lamp provides ample light for reading, while the clock ensures you're always on time. Its innovative design is a conversation starter, making it a must-have for those who appreciate multifunctional decor.
A Symphony of Light and Design
This lamp stands out for its multi-functional design. It's not just about illumination; it's about creating an experience. With features that cater to modern-day needs, this lamp is a blend of tradition and innovation.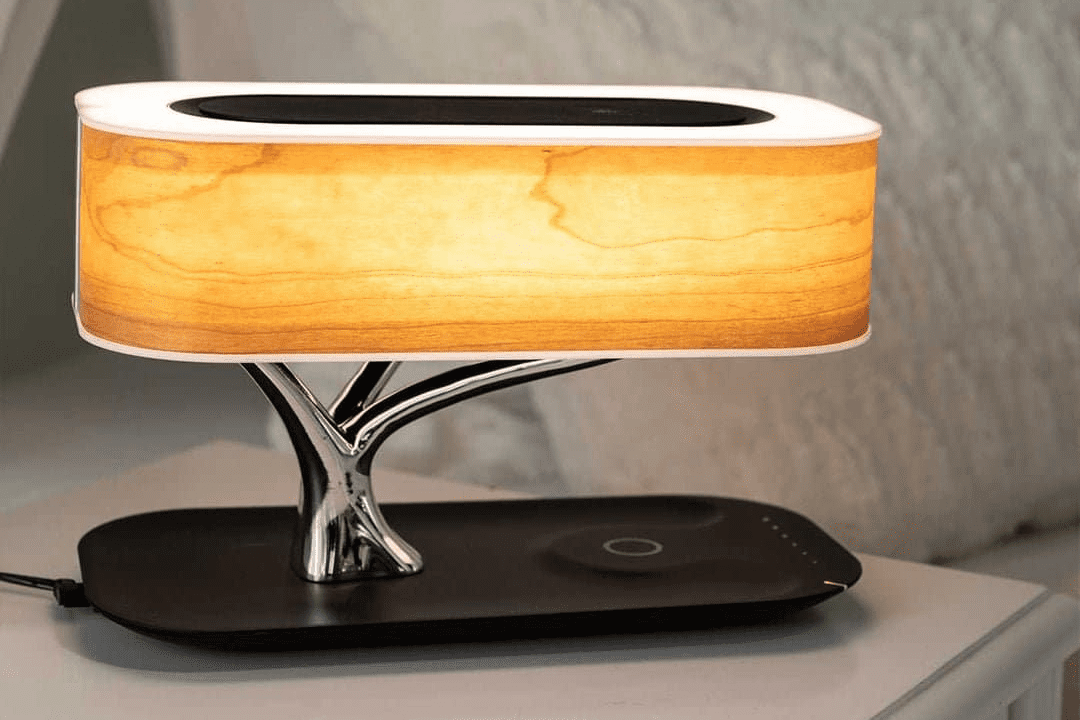 The Light of Tree Lamp is a celebration of nature and modern design. Resembling a tree with branches extending outwards, this lamp is a beautiful fusion of form and function. Its organic design complements contemporary interiors, and the warm light it emits sets a tranquil mood. Whether placed on a bedside table or a dresser, it captivates attention.
A Celestial Wonder
Inspired by the mysteries of the cosmos, this lamp is a dreamer's delight. Its design, reminiscent of the moon, adds a celestial touch to the bedroom. It's a piece that lights up a room and sparks imagination.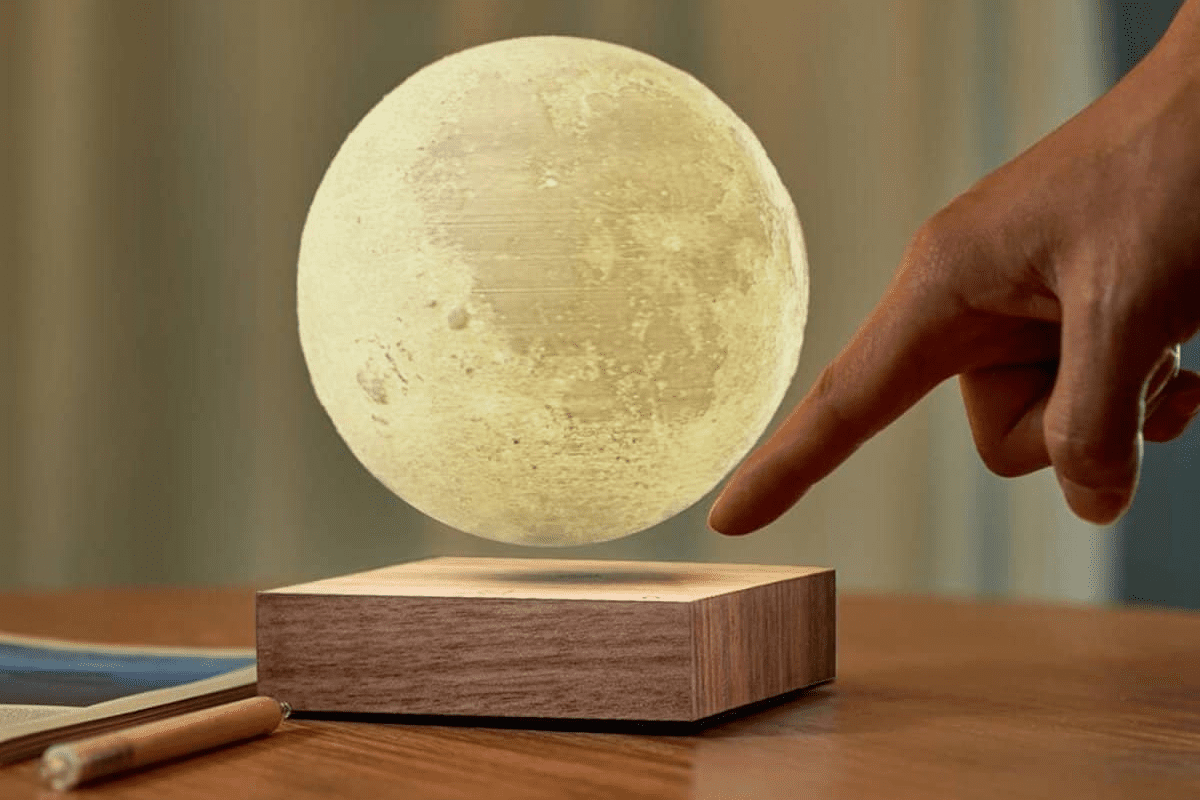 Drawing inspiration from celestial bodies, the Kagura Moon Lamp is a dreamy addition to any bedroom. Its spherical design mimics the moon, casting a gentle glow that can soothe even the most restless minds.
The Essence of Life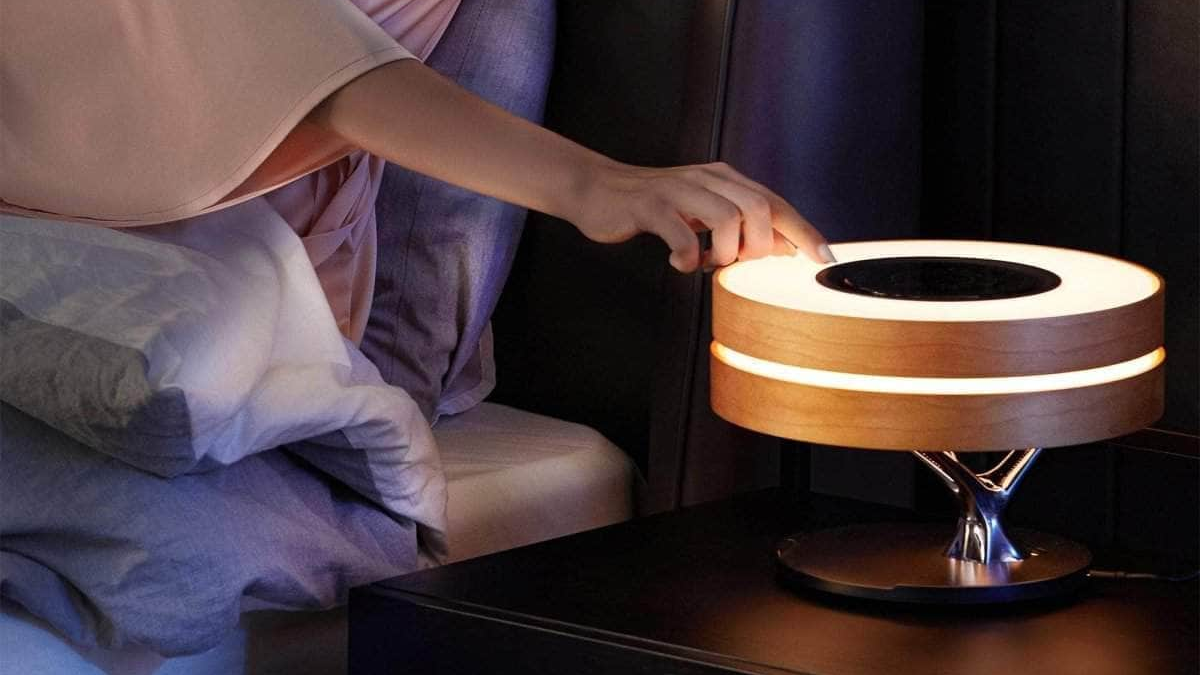 Modern, chic, and thought-provoking, the Circle of Life Lamp is more than just a lighting solution. Its circular design symbolizes continuity and eternity, making it a philosophical decor piece.
When lit, the lamp casts a mesmerizing pattern of light and shadow, adding depth and dimension to your space. It reflects life's cyclical nature, beautifully encapsulated in a lamp.
Elegance Personified
Last but certainly not least, this lamp exudes sophistication. Its design is a nod to timeless elegance, making it a perfect fit for bedrooms that resonate with luxury and class.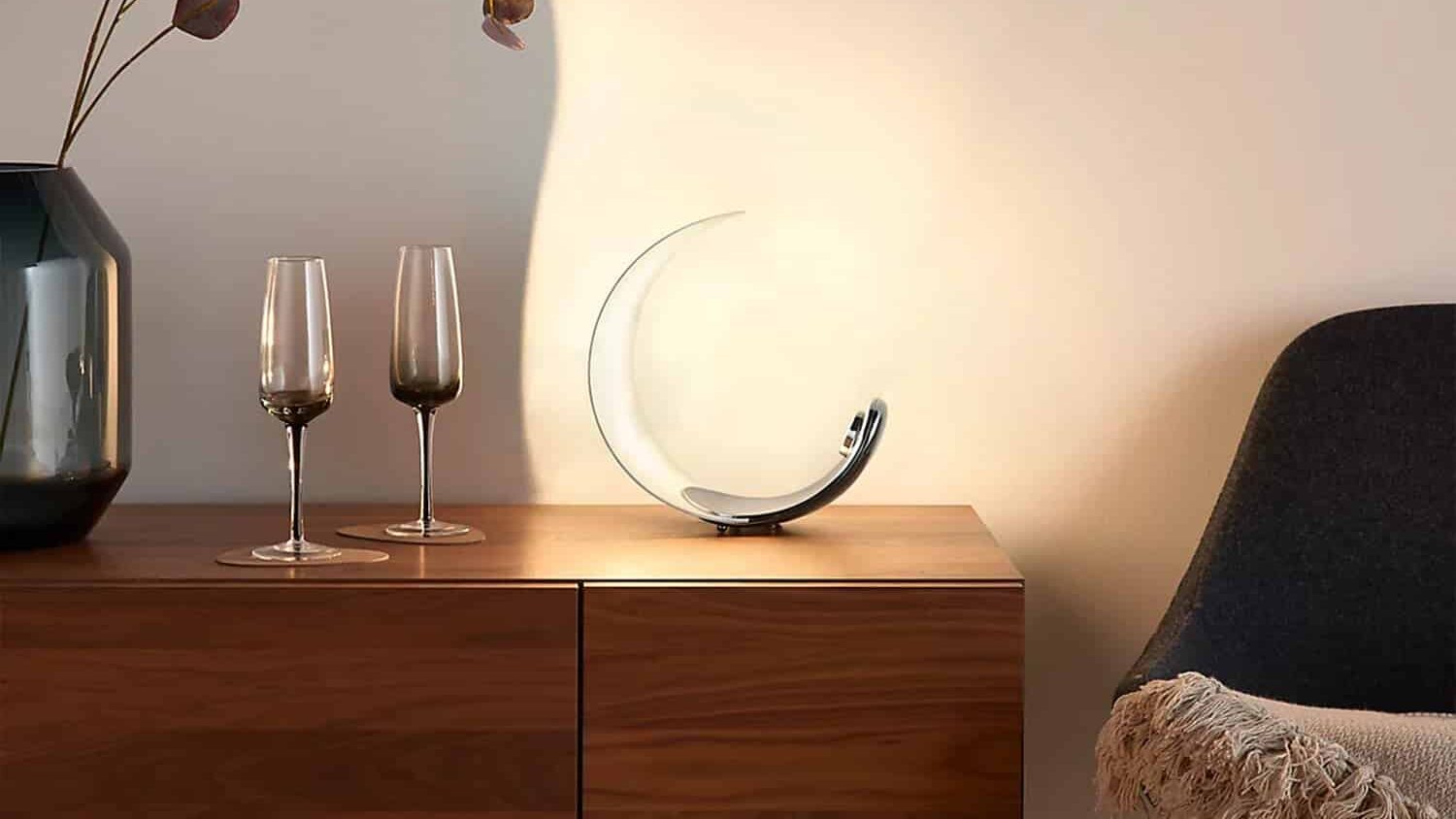 The Audrey Atmos® Lamp from Sohnne emits a soft, ambient light, creating a cozy and inviting atmosphere. Its timeless design ensures it remains cherished for years, making it a worthy investment for a modern lamp in your bedroom.
Related to: Exploring The Allure Of Interior Design American Style
Conclusion
In conclusion, 2023 has ushered in a new era of bedroom lighting. These eight lamps are not just fixtures but pieces of art that transform spaces. Whether you're redesigning your bedroom or simply looking to update your lighting, these options promise to leave an indelible mark.
Whether you're looking for a statement piece or a functional lighting solution, these eight modern lamps 2023 offer something for everyone. Illuminate space with style and make the night a dreamy affair.
---
FAQ
Are modern lamps safe to use?
Absolutely. Modern lamps undergo rigorous testing to ensure they meet safety standards. However, always follow the manufacturer's guidelines for installation and usage.
Can I integrate a modern lamp with my smart home system?
Many modern lamps have smart features that allow them to be integrated with popular smart home systems. Always check the product specifications to ensure compatibility with your specific system.
How do I maintain and clean my modern lamp?
Dust the lamp regularly with a soft cloth. Use a damp cloth with a mild cleaner for deeper cleaning, but ensure the modern lamp is unplugged. Always refer to the manufacturer's cleaning recommendations.