The right lighting can make all the difference in an office setting. It's not just about visibility; it's about creating an ambiance that fosters productivity, creativity, and well-being. As we step into 2023, the trend is leaning towards Best Floor Lamp for Office that are not only functional but also aesthetically pleasing.
These lamps are designed to complement modern office interiors while providing the perfect illumination for various tasks. Let's dive into the six best floor lamps to redefine office spaces this year.
Related to: Shining Light on the Best Floor Lamps for High Ceilings: 2023 Edition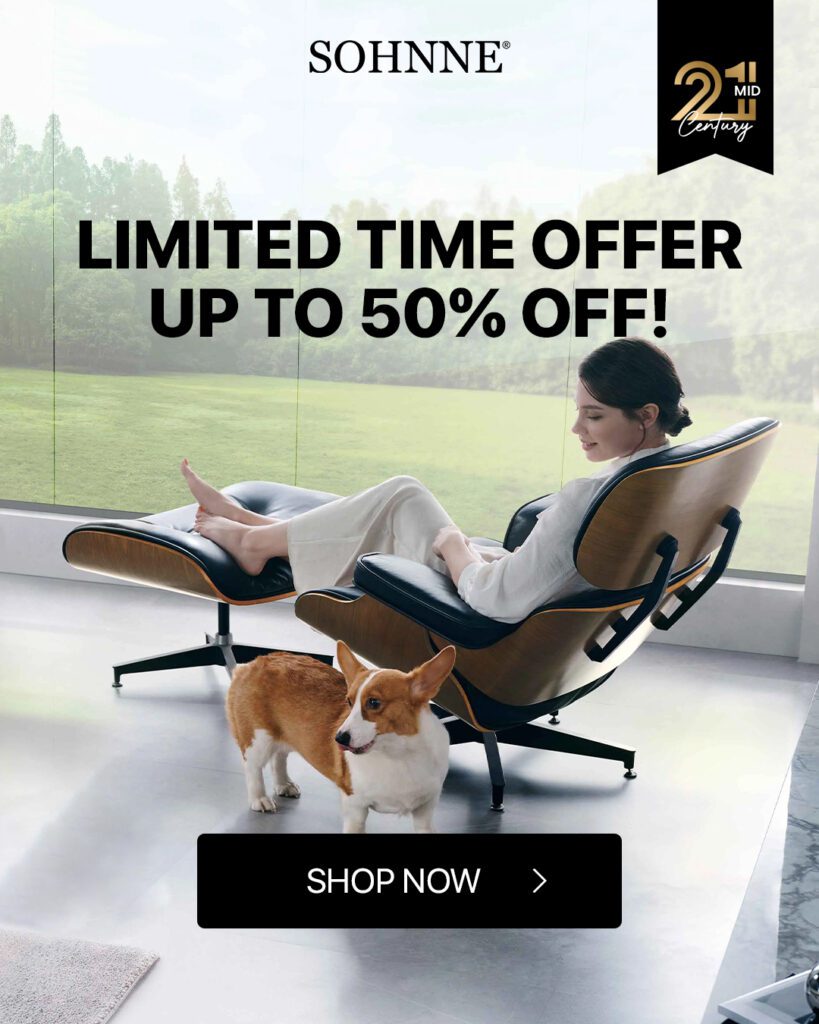 Best Floor Lamp for Office 2023
1. Modern Minimalism: The Arc Lamp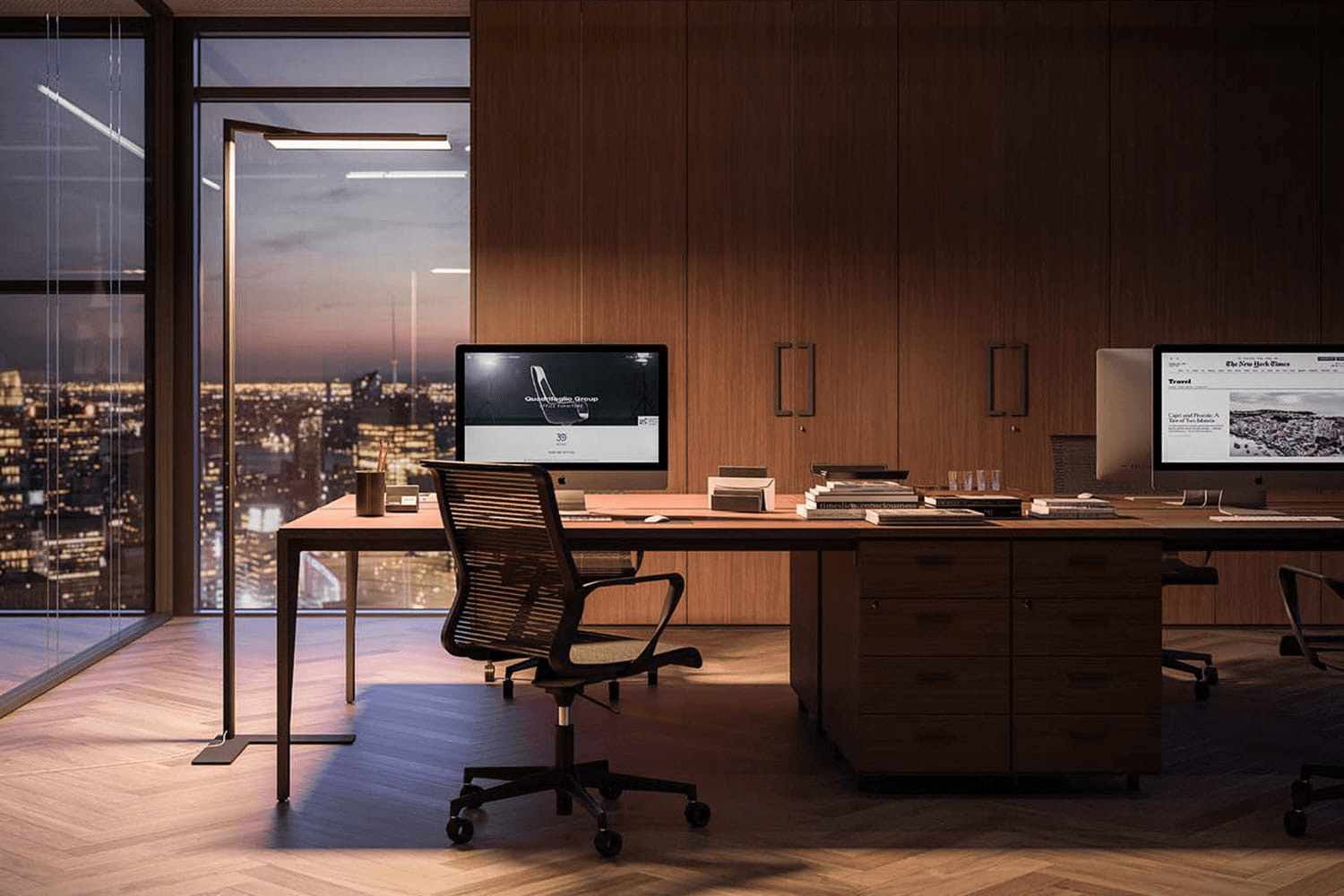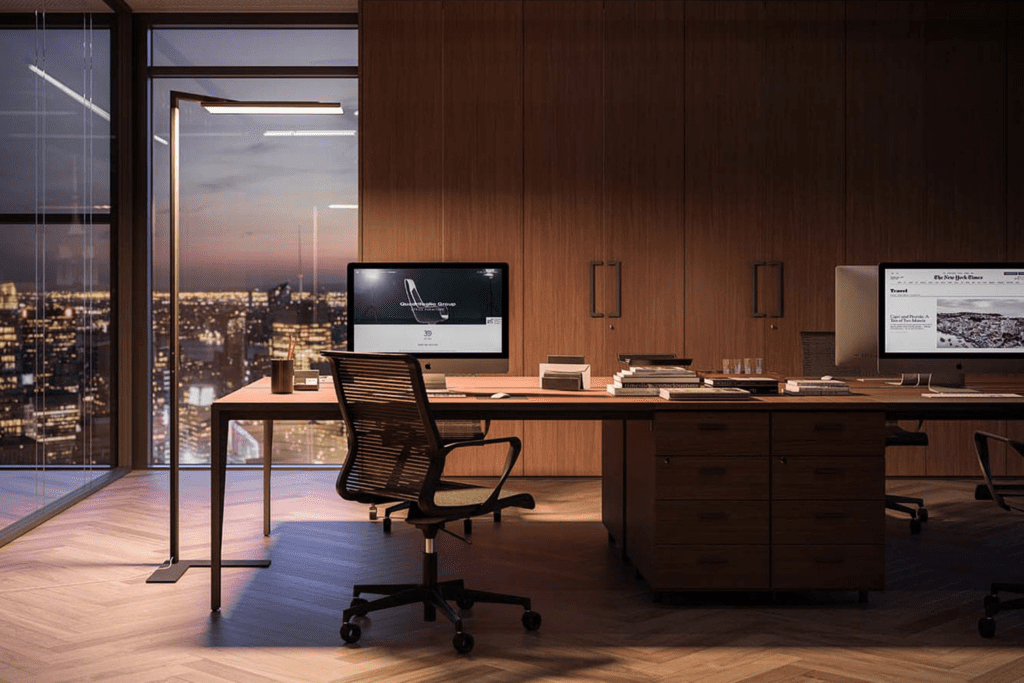 Arc lamps are the epitome of modern design. With their sweeping curves and sleek finishes, they add a touch of elegance to any office space. Perfect for placing next to a reading chair or a work desk, the arc lamp's adjustable arm ensures that light is directed exactly where it's needed.
---
2. Industrial Vibes: The Tripod Lamp
The tripod lamp is a perfect choice for those who appreciate a raw and rustic aesthetic. Its sturdy legs and metallic finishes exude an industrial charm. Pair it with exposed brick walls or wooden furniture, and you've got a trendy and functional office space.
Related to: 5 Best Floor Lamp for Art Studio: (2023 Guide & Reviews)
3. Elegance in Simplicity: Goudi Lamp
The Lamp stands out with its minimalist design and superior functionality. Its slender frame and subtle finishes make it a versatile addition to any office decor. What's more, the lamp's energy-efficient lighting ensures that you get optimal illumination without running up your electricity bill. Truly, the Goudi is a blend of style and substance.
4. Vintage Charm: The Torchiere Lamp
A nod to the past, the torchiere lamp brings vintage charm to contemporary office spaces. Its upward-facing shade casts a soft, ambient glow, perfect for creating a relaxed and cozy atmosphere. It's the ideal choice for those who want to infuse a touch of nostalgia into their modern workspace.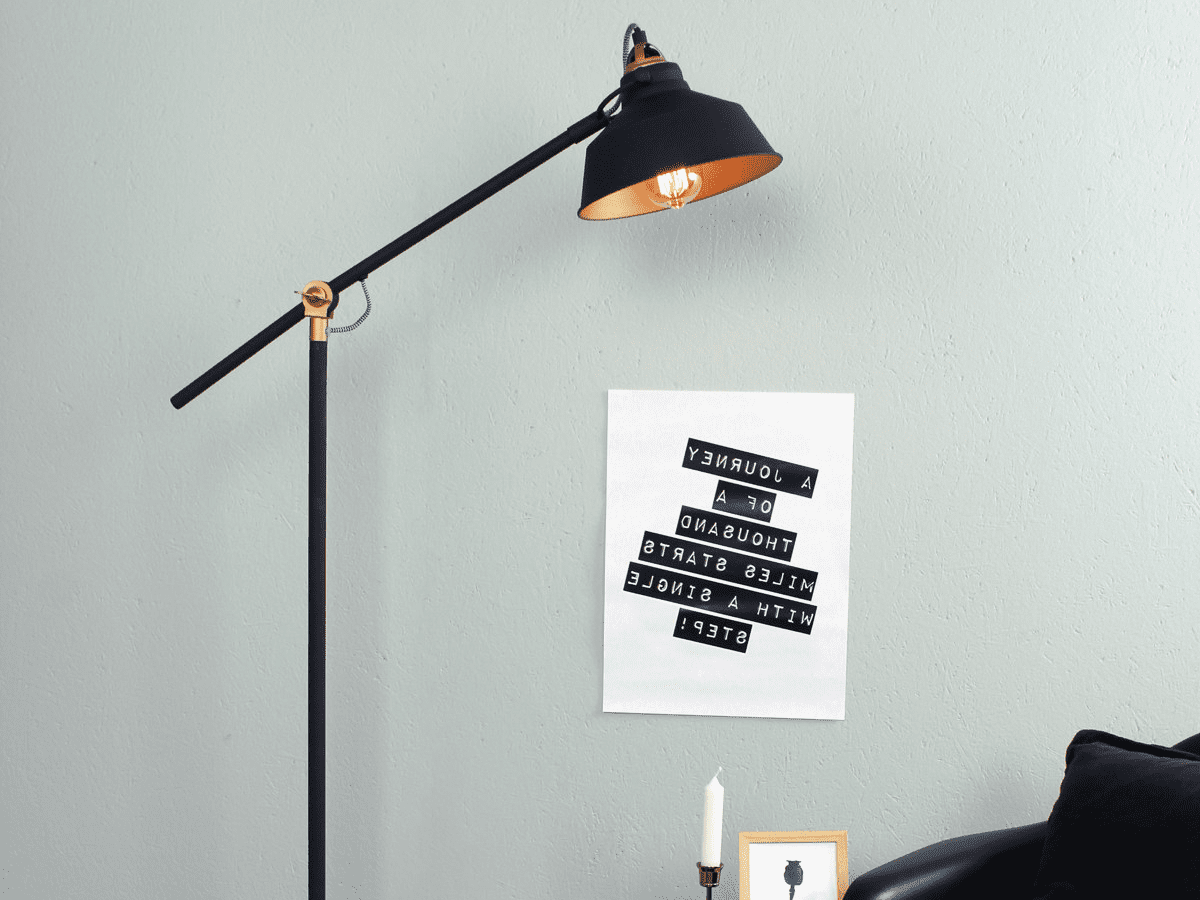 The Calisto Floor Lamp is more than just a light source; it's a statement piece. With its unique design and impeccable craftsmanship, it's bound to be the focal point of any office. But it's not just about looks; the Calisto offers adjustable lighting settings, ensuring you always have the right amount of light, whether reading, writing, or brainstorming.
6. Versatility at Its Best: The Adjustable Arm Lamp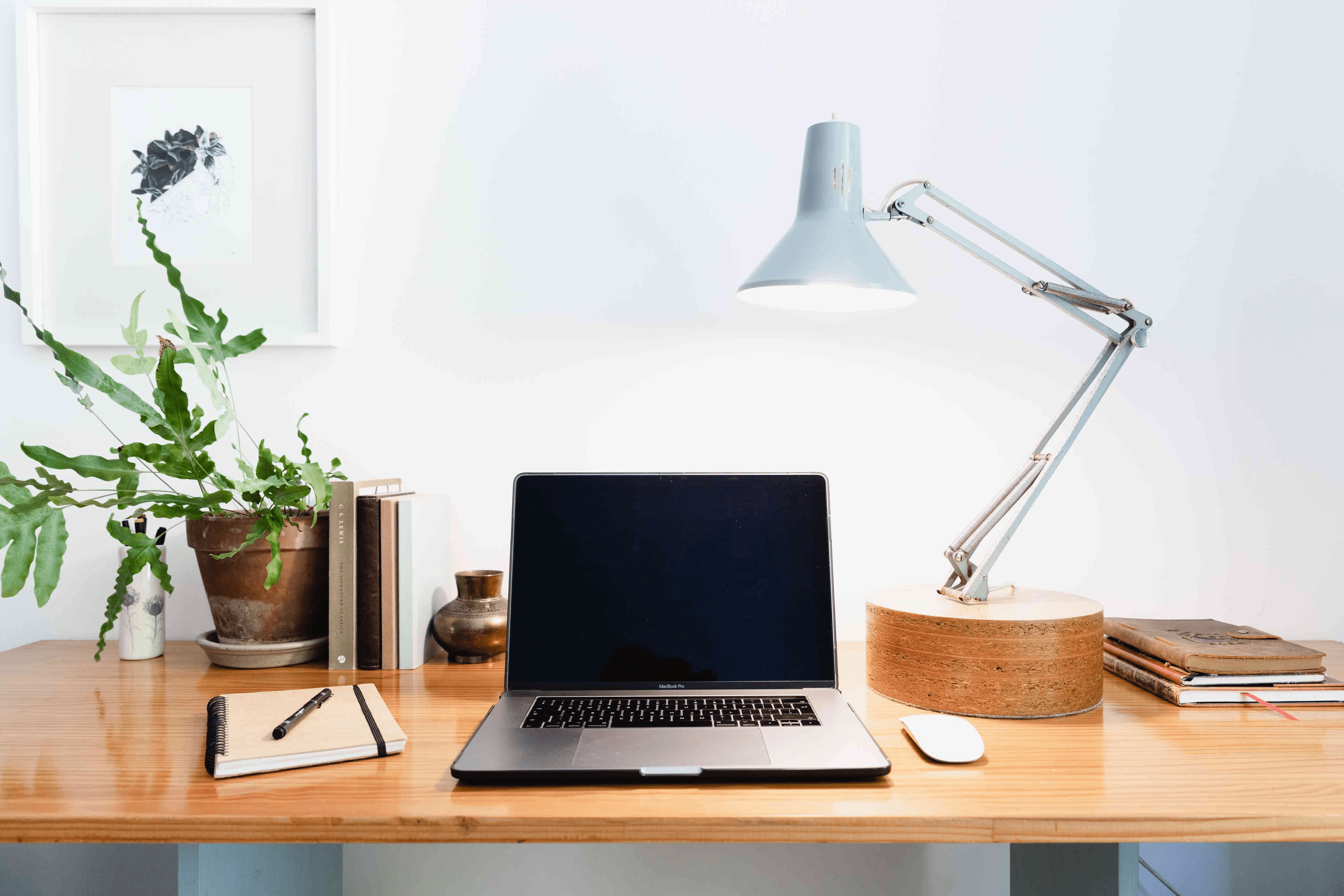 The adjustable arm lamp is a godsend for those needing targeted lighting. Its flexible arm allows you to direct light precisely where needed, making it perfect for tasks requiring attention to detail. Whether you're drafting a design or poring over documents, this lamp ensures you have clear visibility at all times.
Related to: 5 Best Black Floor Lamps for Living Room: From Minimalist to Ornate
Conclusion
So, Your Office with the Best Lighting plays a pivotal role in setting the mood and ambiance of a space. Choosing the right floor lamp is crucial in an office where productivity and focus are paramount. Whether you're looking for something modern, vintage, or utterly unique, a lamp is perfect for your office.
And if you're keen on making a statement with your lighting choices, Sohnne's collection offers some of the best floor lamps that blend design, functionality, and innovation. Illuminate your workspace with the best, and let the inspiring energy flow!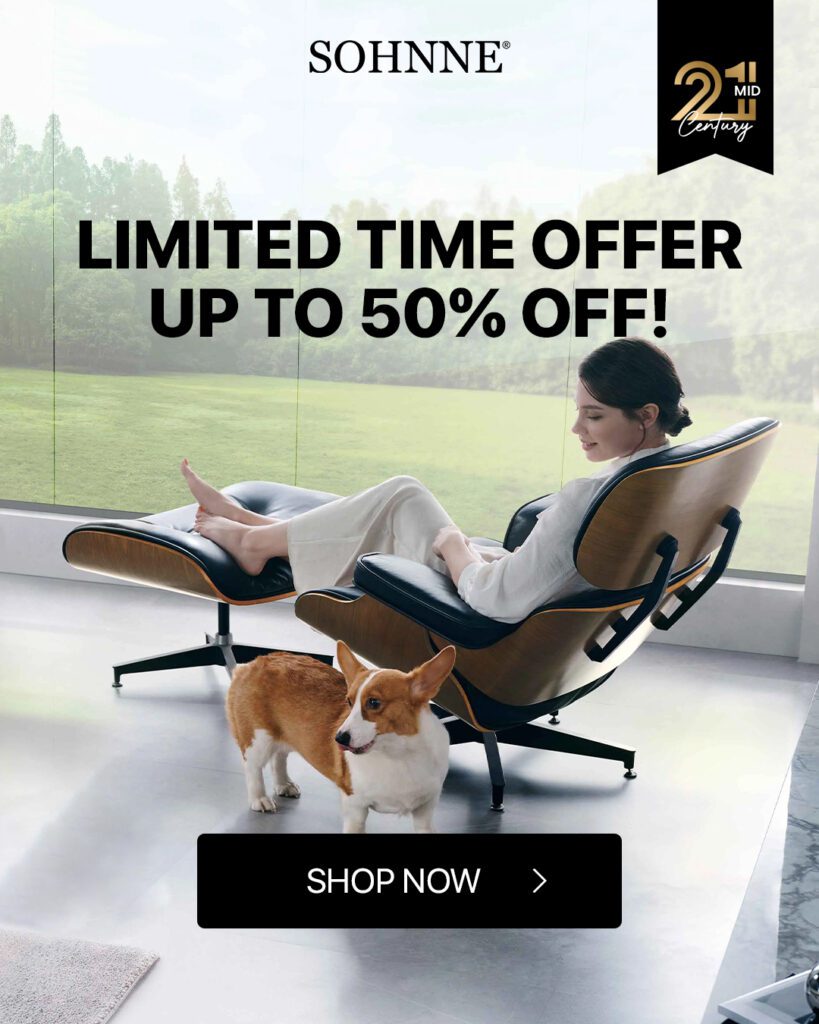 FAQ
Are floor lamps safe for office use?
Yes, floor lamps designed for office use are generally safe. However, it's essential to ensure the lamp is stable to prevent tipping. Also, avoid placing lamps near flammable materials or in high-traffic areas where they might get knocked over.
Do floor lamps consume a lot of electricity?
The energy consumption of a floor lamp depends on its bulb type and wattage. LED bulbs are the most energy-efficient and can provide bright light with minimal energy use.
How do I maintain and clean my office floor lamp?
Regularly dust the lamp with a soft cloth to prevent dust accumulation. For deeper cleaning, unplug the lamp and use a damp cloth, ensuring that no moisture enters the electrical components.