Bathroom wood wall panels have become popular for homeowners seeking to add a touch of elegance and natural beauty to their bathrooms. Choosing the right bathroom wood wall panel can be daunting, with a wide range of wood species, finishes, and styles available.
To help you make an informed decision, this guide will walk you through essential factors to consider when selecting the perfect wood paneling for your bathroom.
Related to: 8 Modern Interior Wall Paneling Ideas 2023 With A Geometric Twist
Assess Your Bathroom Space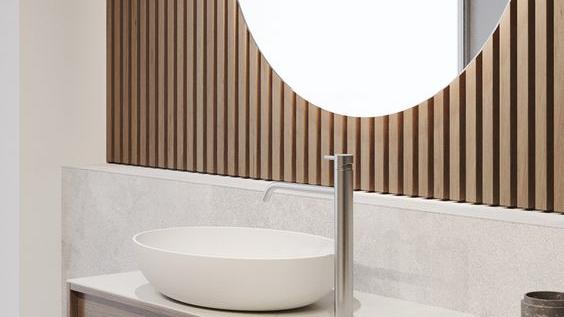 Before diving into bathroom wood wall panels, it's crucial to thoroughly assess your bathroom space. Take measurements of the walls you plan to cover, noting any architectural features like windows, doors, or fixtures that may impact the panel installation. Understanding your space will enable you to determine the number of panels needed and any customization requirements.
---
Consider the Species of Wood Panels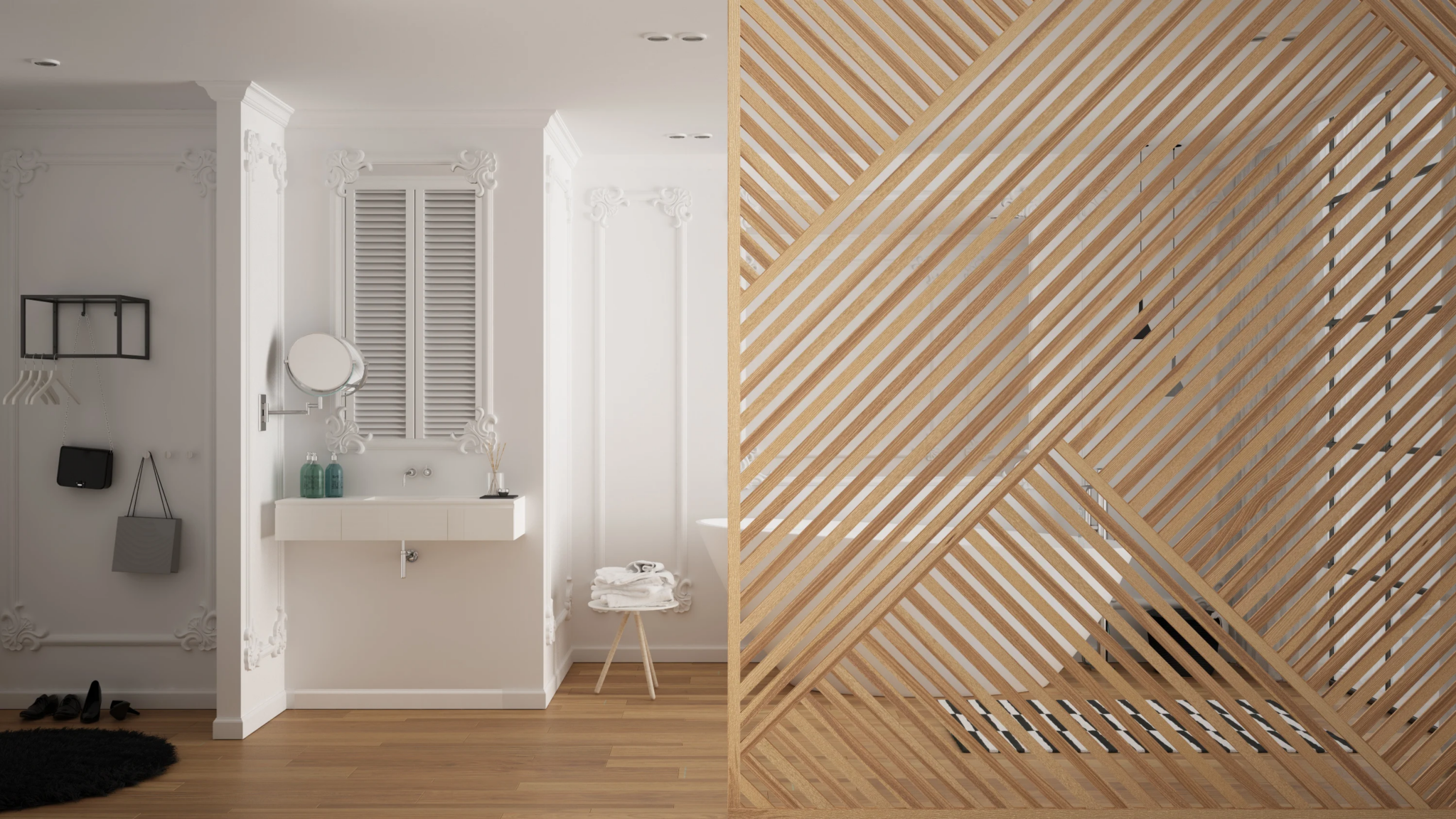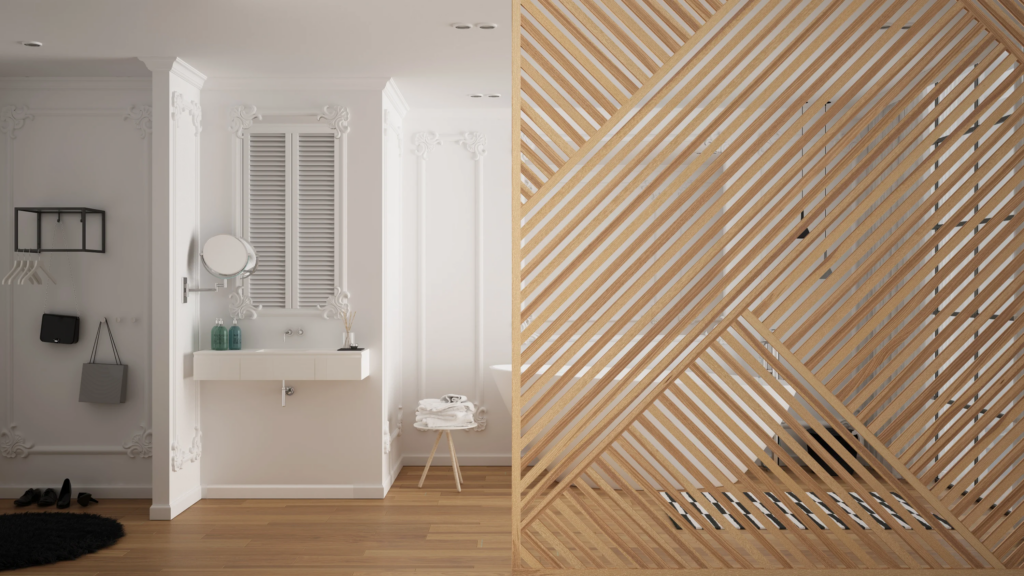 The choice of wood species significantly influences the appearance and durability of your bathroom wall panels. Each wood type offers distinct grain patterns, colors, and textures. Common wood species used for bathroom panels include oak, maple, cherry, pine, and bamboo.
Oak: Known for its strength and versatility, oak is a popular choice for bathroom wood wall panels. It has various finishes, such as red oak for a classic look or white oak for a more contemporary feel.
Maple: If you prefer a lighter wood tone with minimal grain patterns, maple is an excellent option. It provides a clean and smooth appearance suitable for modern bathrooms.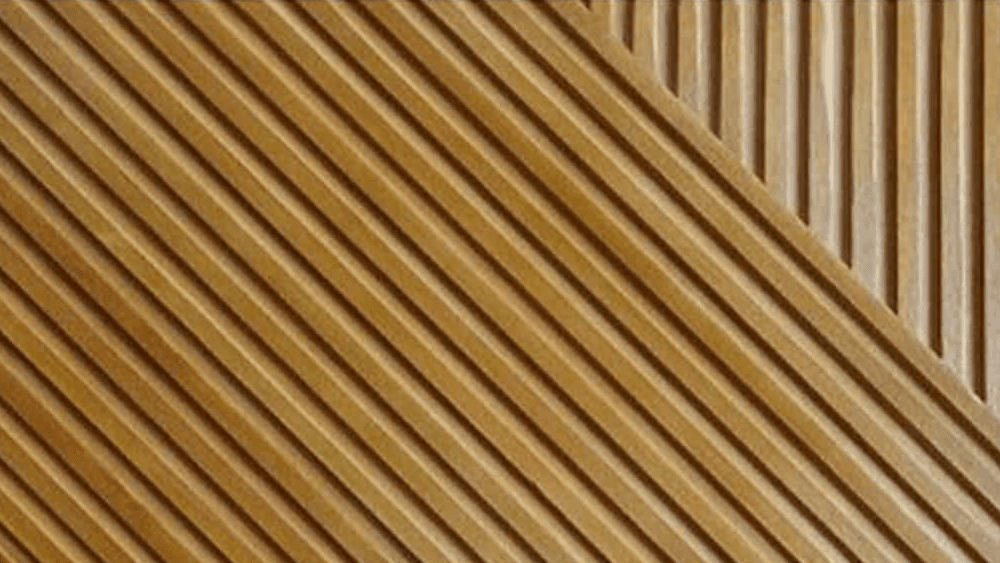 Cherry: For a rich, luxurious ambiance, cherry wood panels are ideal. They showcase a deep reddish-brown hue and distinctive grain patterns that add character to your bathroom.
Pine: If you desire a rustic or country-style bathroom, pine wood panels bring a warm and inviting feel. Keep in mind that pine may require additional sealing to enhance water resistance.
Bamboo: As a sustainable choice, bamboo panels offer a unique and exotic appearance. They are durable and environmentally friendly, making them a perfect option for eco-conscious individuals.
Related to: Tips And Tricks 2023: How To Install PVC Panels For Shower Walls Easily And Correctly
---
Check for Water-Resistant Properties
One of the most critical factors when selecting bathroom wood wall panels is their ability to withstand moisture. Bathrooms are inherently humid environments, and wood panels must be specially treated to prevent water damage. Look for panels coated with water-resistant sealants or have undergone moisture-resistant treatments.
Some manufacturers use innovative technologies to enhance water resistance, ensuring the panels maintain their structural integrity even in damp conditions. Always check the product specifications and consult with the supplier about the panel's water-resistant properties before purchasing.
Evaluate Panel Thickness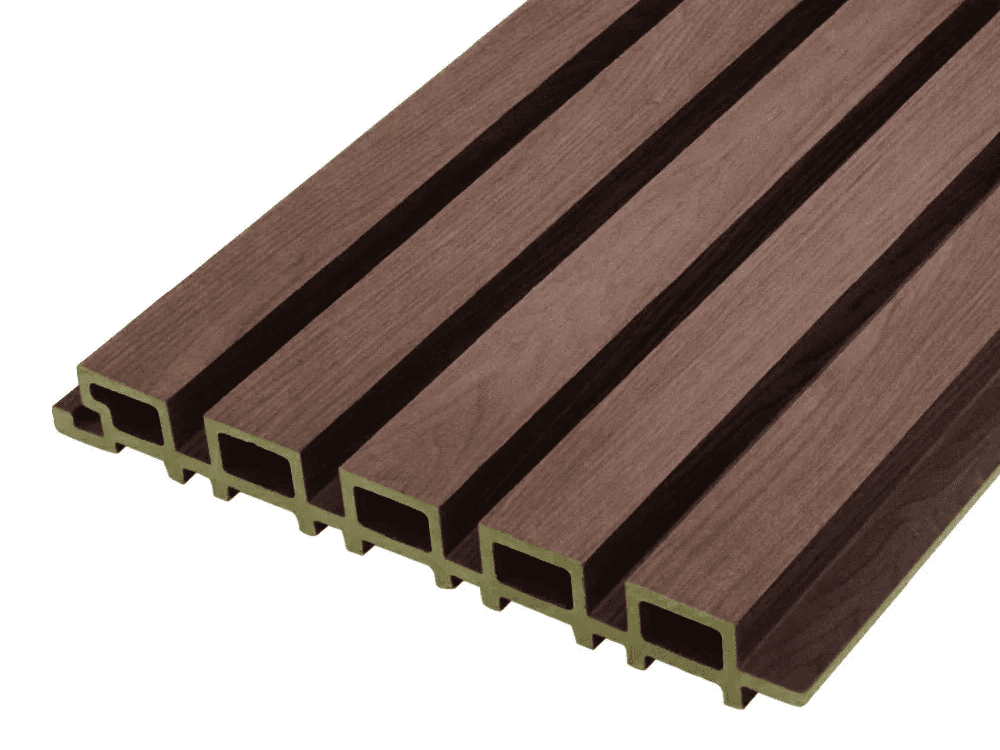 The thickness of the wood panels directly impacts their durability and appearance. Thicker panels are generally more robust and can better resist wear and tear over time. On the other hand, thinner panels may be more flexible and easier to install.
Choose a panel thickness like Classic Lines Wall Panel that suits your bathroom's specific requirements. Remember that thicker panels might require more substantial support during installation, so ensuring your walls can accommodate them is essential.
---
Determine the Panel Finish
Bathroom wood wall panels come in various finishes, and your choice will significantly influence the overall look of your bathroom. Some common finishes include:
Natural Finish: This finish retains the wood's natural color and grain patterns, providing an authentic and organic appearance.
Stained Finish: Stained panels offer a wide range of color options, allowing you to match the wood to your bathroom's existing decor.
Painted Finish: If you prefer a more contemporary or vibrant look, painted wood panels can add color to your bathroom.
Think About Installation Methods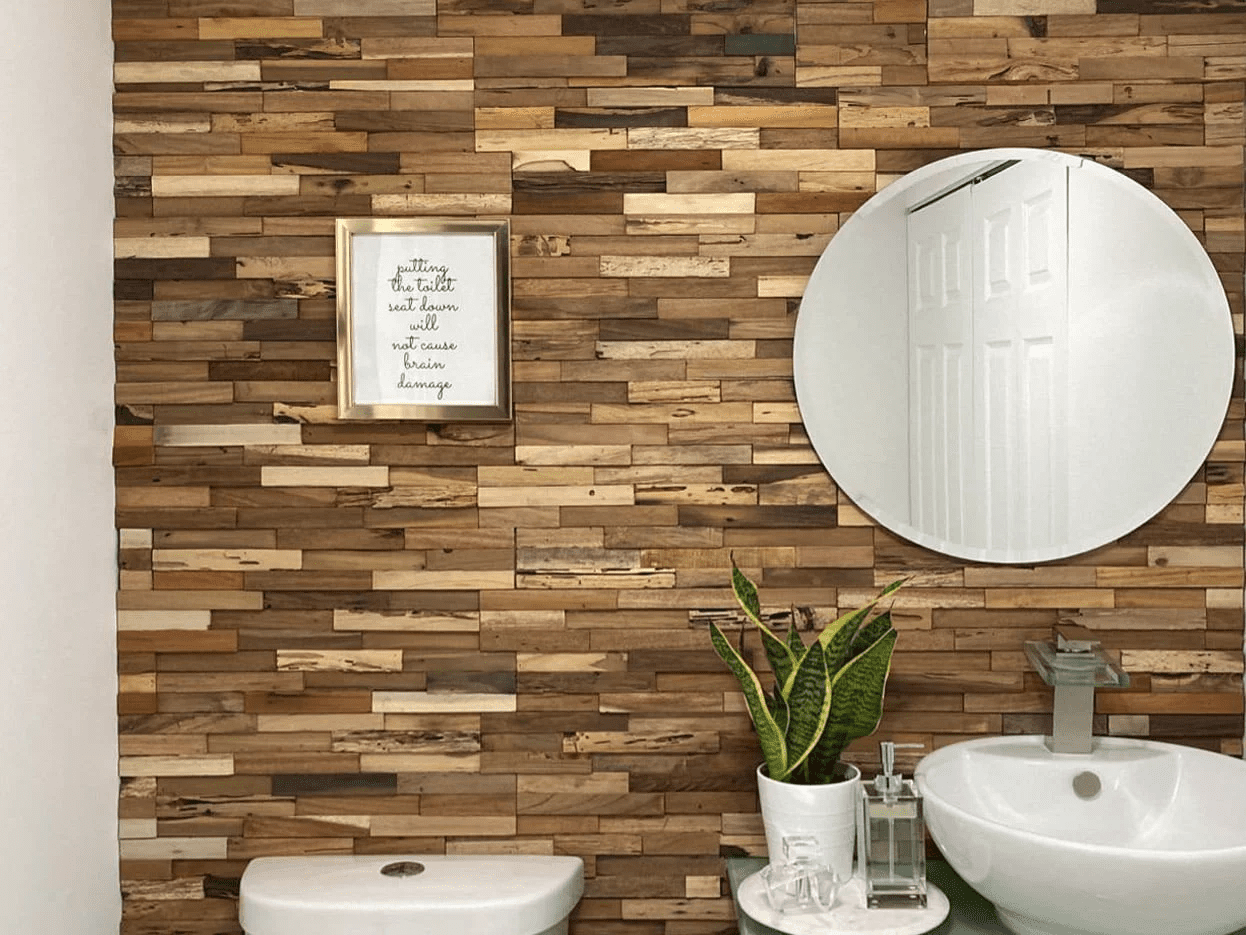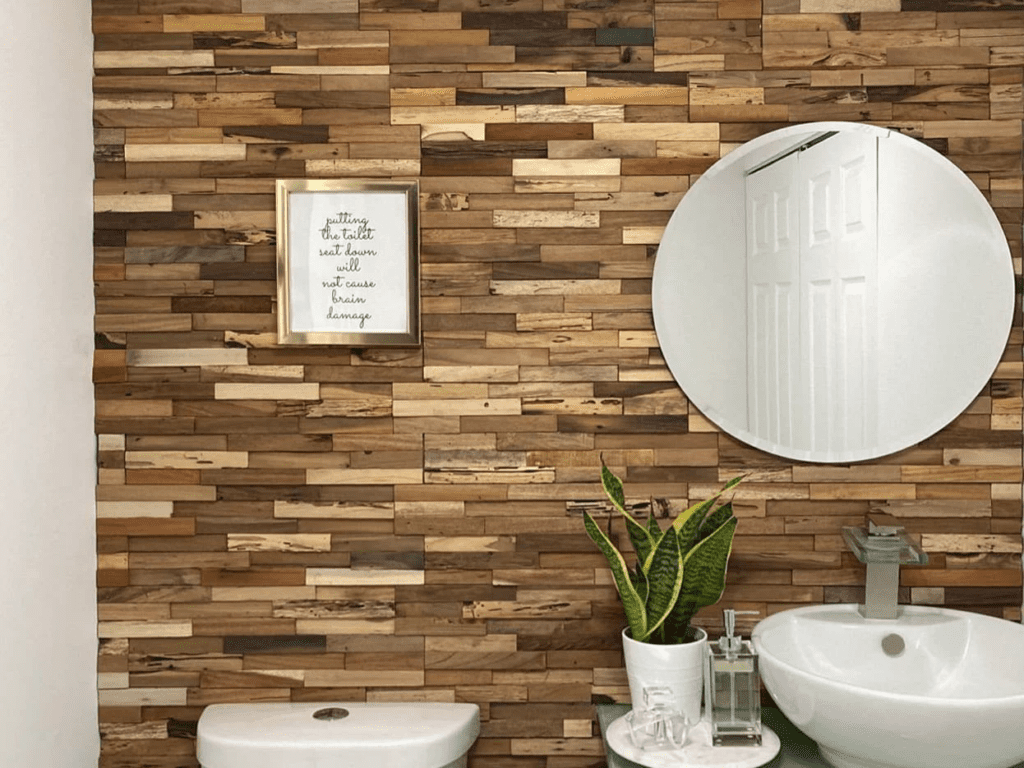 Bathroom wood wall panels can be installed using various methods, and the choice of installation will impact both the appearance and ease of the process.
Tongue-and-Groove: This method involves fitting the panels together with a tongue on one side and a groove on the other. It creates a seamless and sturdy installation, making it suitable for larger bathroom walls.
Adhesive-Backed Panels: Some wood panels come with adhesive backing, simplifying the installation process. However, it's essential to ensure the adhesive is appropriate for bathroom use and can withstand moisture.
Interlocking Planks: Interlocking panels are designed to fit together like puzzle pieces, offering a convenient and DIY-friendly installation method.
Choose an installation method that aligns with your preferences, skill level, and the size of your bathroom project.
---
Seek Professional Guidance
If you're unsure about the best options for your bathroom, don't hesitate to seek advice from interior designers or professional contractors. They can provide valuable insights based on their experience and expertise, helping you choose the most suitable wood panels for your specific needs and budget.
Related to: 7 Decorative Bathroom Wall Panels To Enhance Aesthetics
Conclusion
Choosing the right bathroom wood wall panel requires careful consideration of factors such as wood species, water-resistant properties, panel finish, and installation methods. By assessing your bathroom space, understanding your design preferences, and evaluating the durability and sustainability of the wood panels.
You can make the right decisions that will enhance the beauty and functionality of your bathroom for years to come. Remember to seek professional advice if needed, and you can also check out the highest quality wood wall panels at Sohnne Products to get the perfect wood wall panels.
FAQ
Can bathroom wood wall panels be used in small bathrooms?
Yes, bathroom wood wall panels can be used in small bathrooms. They can actually make the space feel cozier and add visual interest to the walls, enhancing the overall aesthetics of the bathroom.
How long do bathroom wood wall panels typically last?
The lifespan of bathroom wood wall panels depends on factors such as the quality of the wood, the level of water resistance, and the maintenance provided. High-quality wood panels with proper water-resistant coatings can last for many years if well-maintained.
Are bathroom wood wall panels water-resistant?
Yes, modern bathroom wood wall panels are often treated with water-resistant coatings or have undergone moisture-resistant treatments. These features protect the wood from water damage and ensure the panels remain durable and in good condition.