The allure of minimalist design lies in its simplicity and elegance. When it comes to outdoor furniture, especially lounge chairs, the minimalist approach enhances the aesthetics of outdoor spaces and offers functionality without the clutter. Here are eight top minimalist lounge chairs that are perfect for elevating the style of any outdoor home setting:
Related to: 5 Benefits Of A High Back Couch In A Minimalist Home
---
Best Minimalist Lounge Chair
HAY 'Hee' Lounge Chair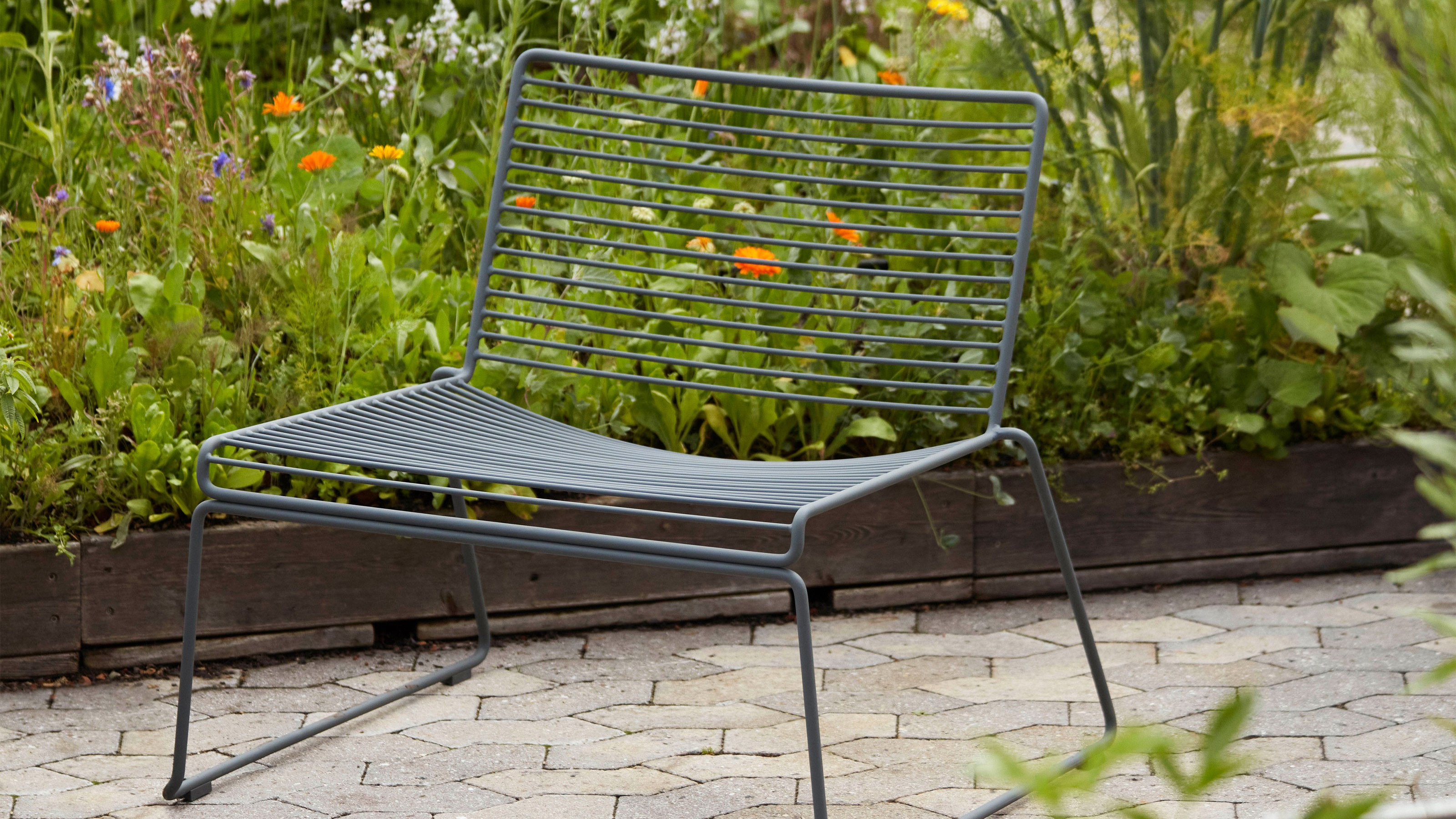 Crafted from powder-coated steel, this chair is available in shades of black, white, and 'Fall Green'. Its sleek design makes it a versatile piece for any outdoor setting.
'HAVSTEN' Three-Seater Outdoor Sofa
This metal-framed sofa from IKEA is spacious and exudes a contemporary vibe. It's also available as a two-seater and an armchair.
'Harmen' Birch Folding Chair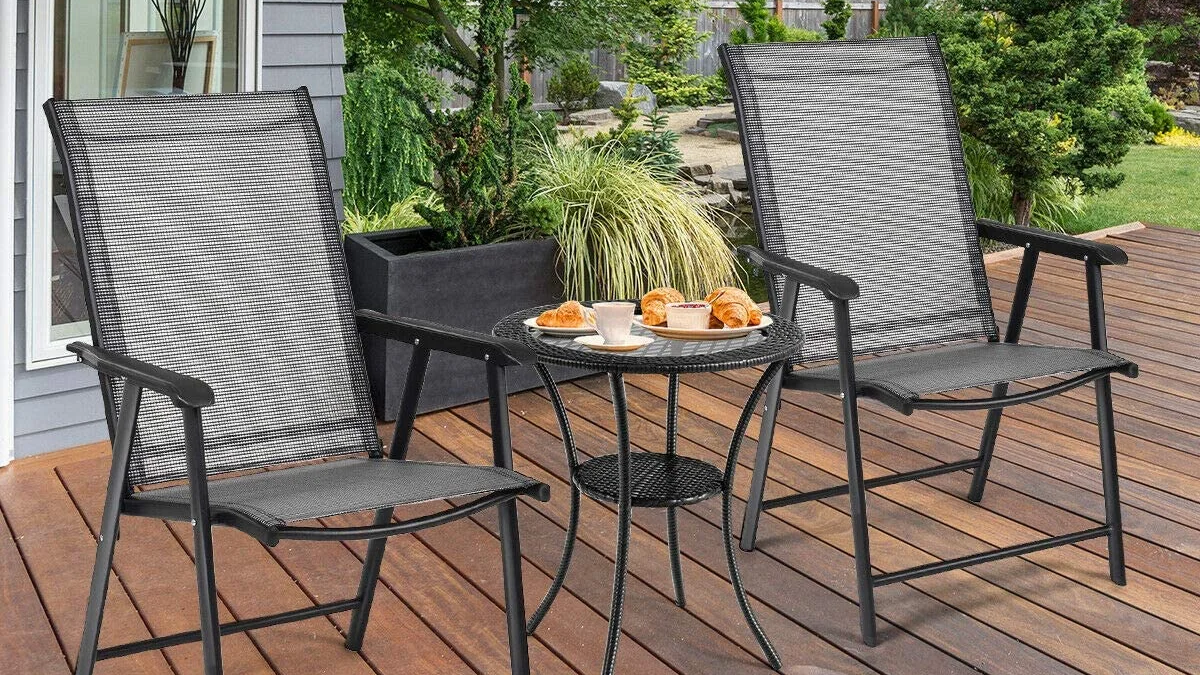 A blend of functionality and style, this folding chair is available in multiple finishes, including black and grey. It's perfect for those who value portability in their outdoor furniture.
Ferm Living 'Desert' Two-Seater Sofa
This metal-framed sofa is a testament to modern design. It's also available as a three-seater and an armchair, offering options for different outdoor spaces.
Cuero Design 'Butterfly' Outdoor Chair
This chair is stylish and durable and has a powder-coated steel frame and Sunbrella fabric. It's available in multiple shades, ensuring you find the perfect match for your outdoor decor.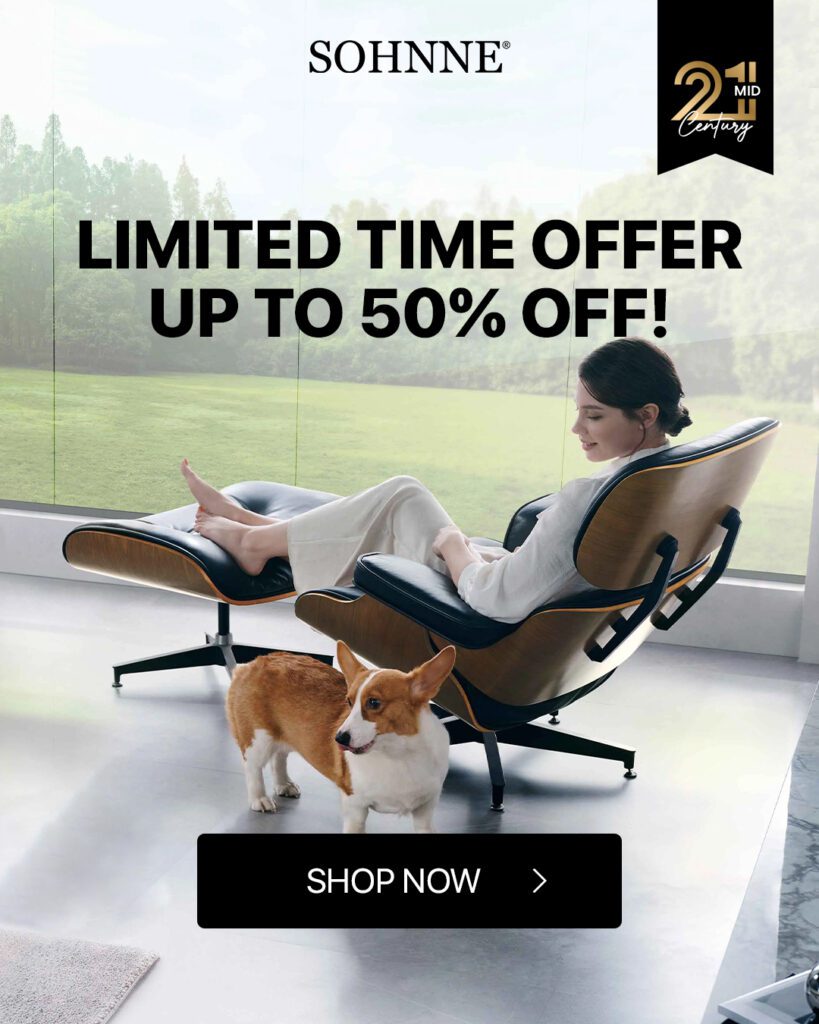 ---
Spotlight on Sohnne's Collection: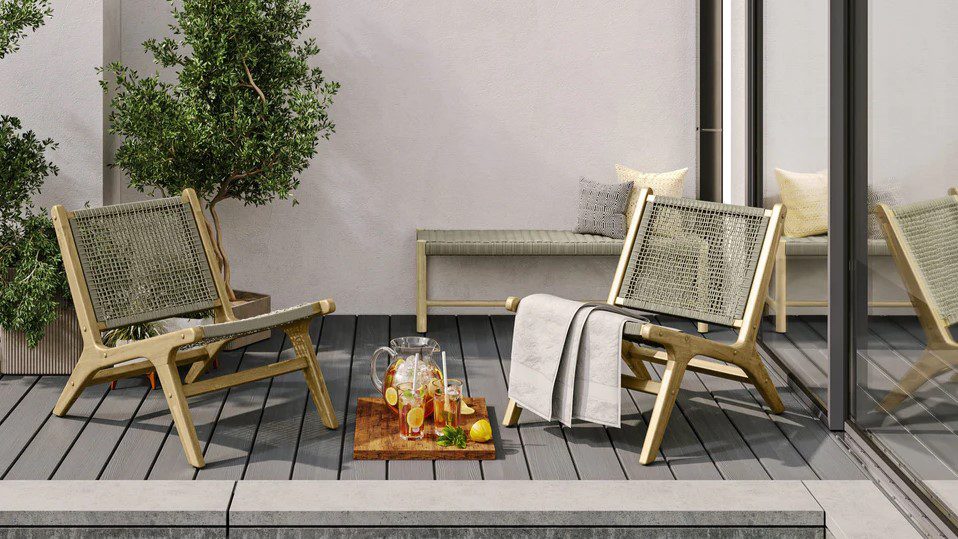 CH25 Lounge Chair Replica
A timeless piece from Sohnne, this chair is a perfect blend of comfort and style. Its woven seat and backrest provide a unique touch to any outdoor setting, making it a must-have for those who appreciate fine craftsmanship.
De Sede DS-57 Armchair Replica
This Armchair is a statement piece. Its bold design and luxurious leather upholstery make it perfect for those who want to make a statement with their outdoor furniture.
Pacha Lounge Chair Replica
A modern classic, the Pacha Lounge Chair offers unparalleled comfort. Its unique design ensures it stands out, making it a perfect addition to any minimalist outdoor setting.
Related to: Recommendation Minimalist Office Chairs 2023: For A Sleek Workspace
Tips for Choosing the Perfect Outdoor Furniture:
Functionality: Consider whether you want lightweight and easy-to-move furniture or something sturdier that will stay in one place.
Durability: Ensure the furniture can withstand the elements, especially if your area experiences strong sunshine or heavy rainfall.
Storage: Some furniture might need to be stored indoors during winter. Ensure you have adequate storage space.
Comfort: Consider how you like to sit and choose furniture that offers the maximum comfort.
Maintenance: Some materials might require regular maintenance. Consider how much time you're willing to invest in upkeep before purchasing.
Budget: Consider how often you'll use the furniture and invest accordingly. Sometimes, spending more initially can save money in the long run as the furniture lasts longer.
Conclusion
So, Minimalist outdoor lounge chairs combine elegance with practicality. The highlighted selections showcase this design philosophy, from the HAY 'Hee' Lounge Chair to Sohnne's CH25 Lounge Chair Replica. Considerations like durability, comfort, and budget are paramount when choosing outdoor furniture. One can effortlessly elevate their outdoor space's aesthetic and functionality with the right choices.
With these tips and the spotlight on Sohnne's exquisite collection, you can revamp your outdoor space with the perfect minimalist lounge chairs!