Furniture plays a crucial role in enhancing the aesthetics and functionality of your living spaces. Among the many furniture options available, grey accent chairs have gained immense popularity due to their ability to add style, elegance, and a touch of sophistication to any room.
This comprehensive article will delve into accent chairs, providing information, education, and reviewing sellers to help you make an informed decision. From understanding the different styles and designs to exploring the benefits and considerations, join us as we embark on a journey to discover the perfect grey accent chair for your home.
Benefits of Grey Accent Chairs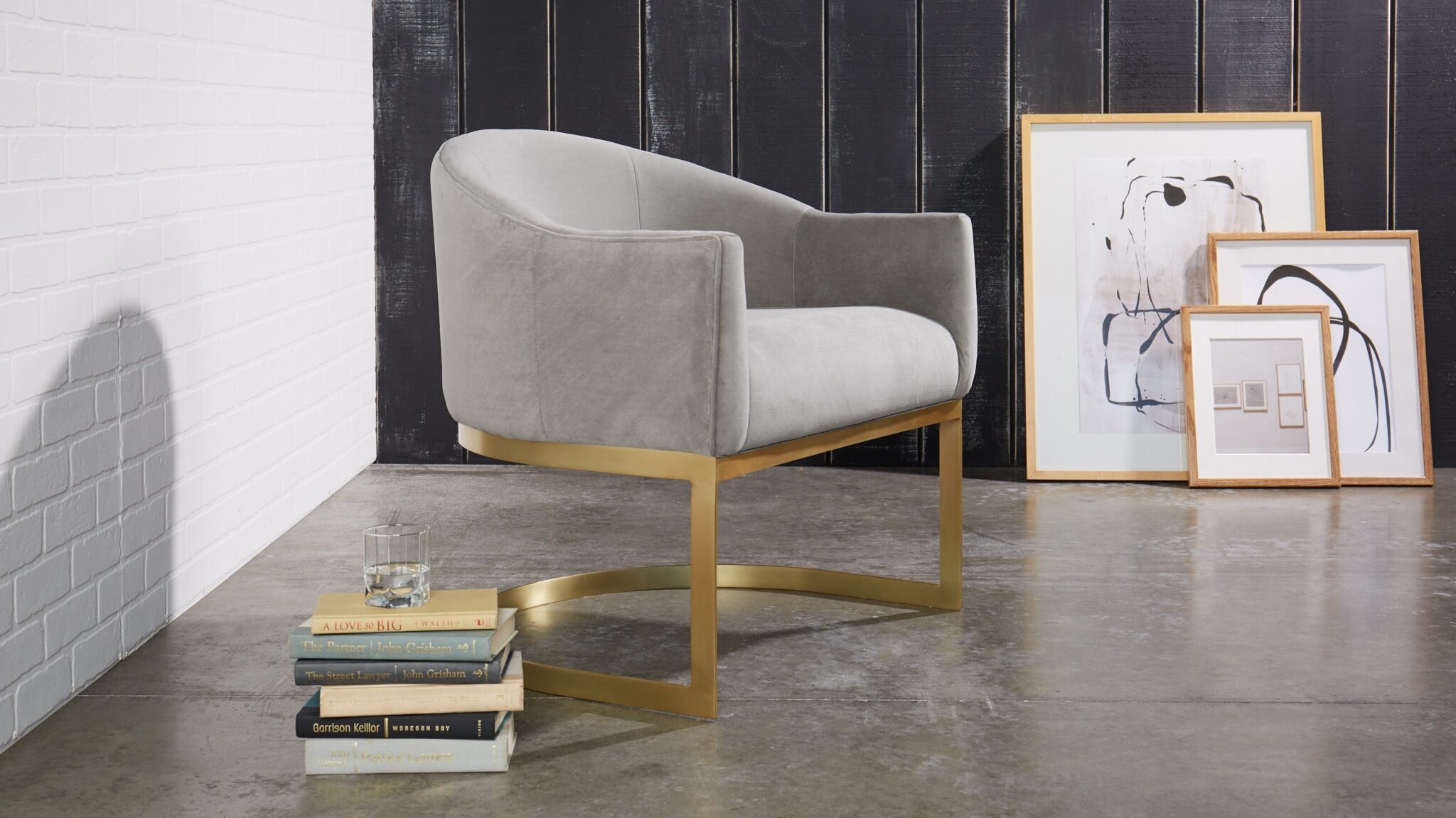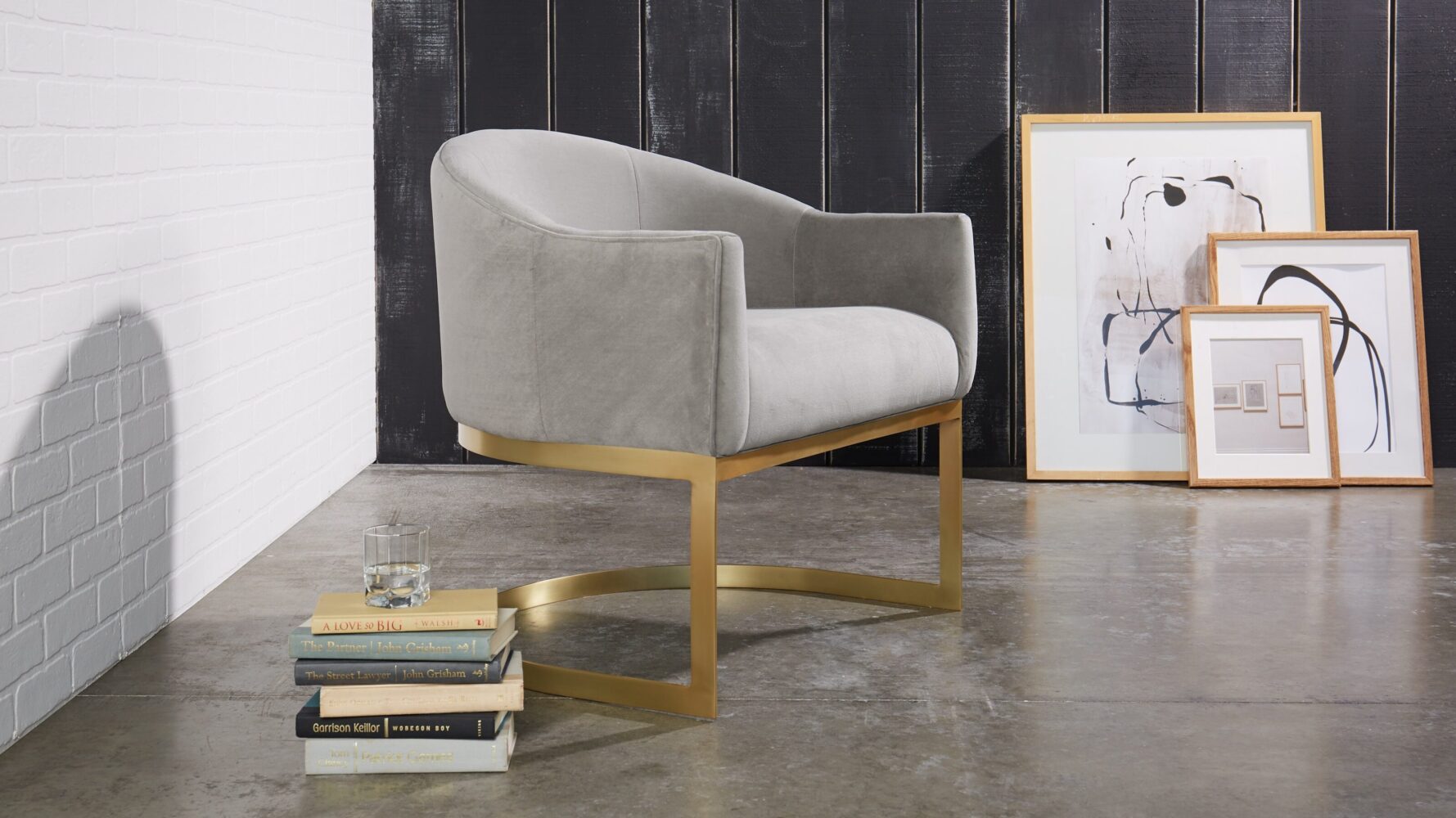 Grey accent chairs offer a perfect balance between neutrality and style. The soft and versatile shade of grey complements a wide range of color palettes and interior design themes, making it an ideal choice for homeowners. Whether you prefer a contemporary, modern, or traditional aesthetic, an accent chair suits your taste and elevates your space. Here are some benefits of having a gray accent chair!
Related to: Grey Leather Chairs: Contemporary, Mid Century & Modern
Enhancing the Aesthetics of Your Space
One of the primary benefits of accent chairs is their ability to enhance the overall aesthetics of your home. The neutral grey is a versatile backdrop, seamlessly blending with different color palettes and interior design themes.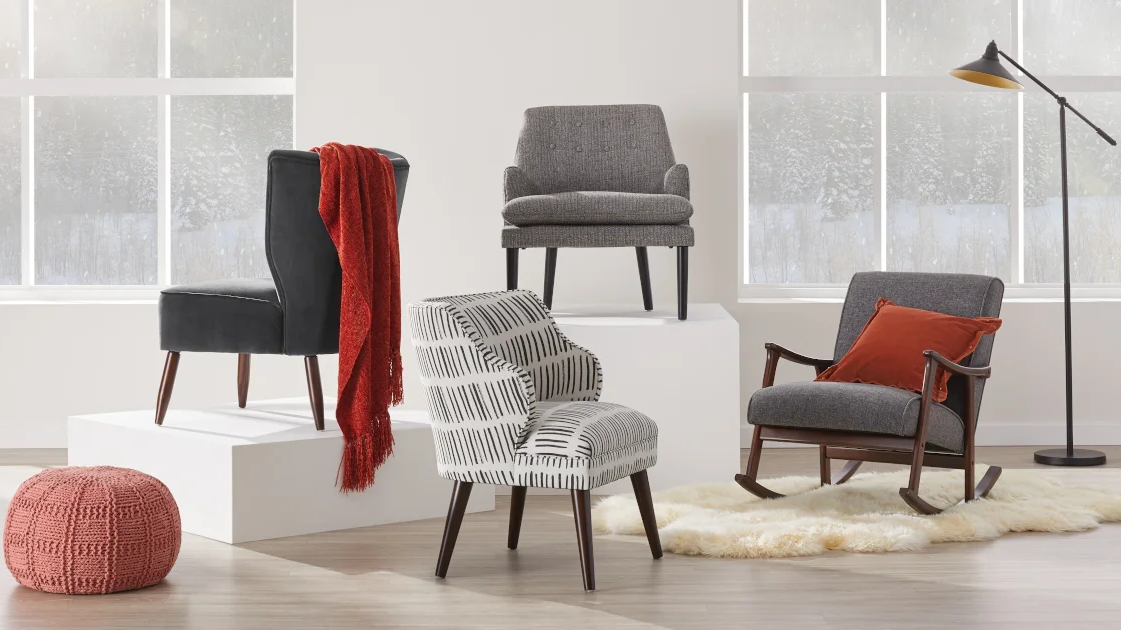 Whether your decor is modern, contemporary, or traditional, a grey accent chair can effortlessly elevate the style and sophistication of any room. Its subtle elegance creates a visually pleasing focal point, adding depth and character to your living spaces.
Adding a Pop of Color or Texture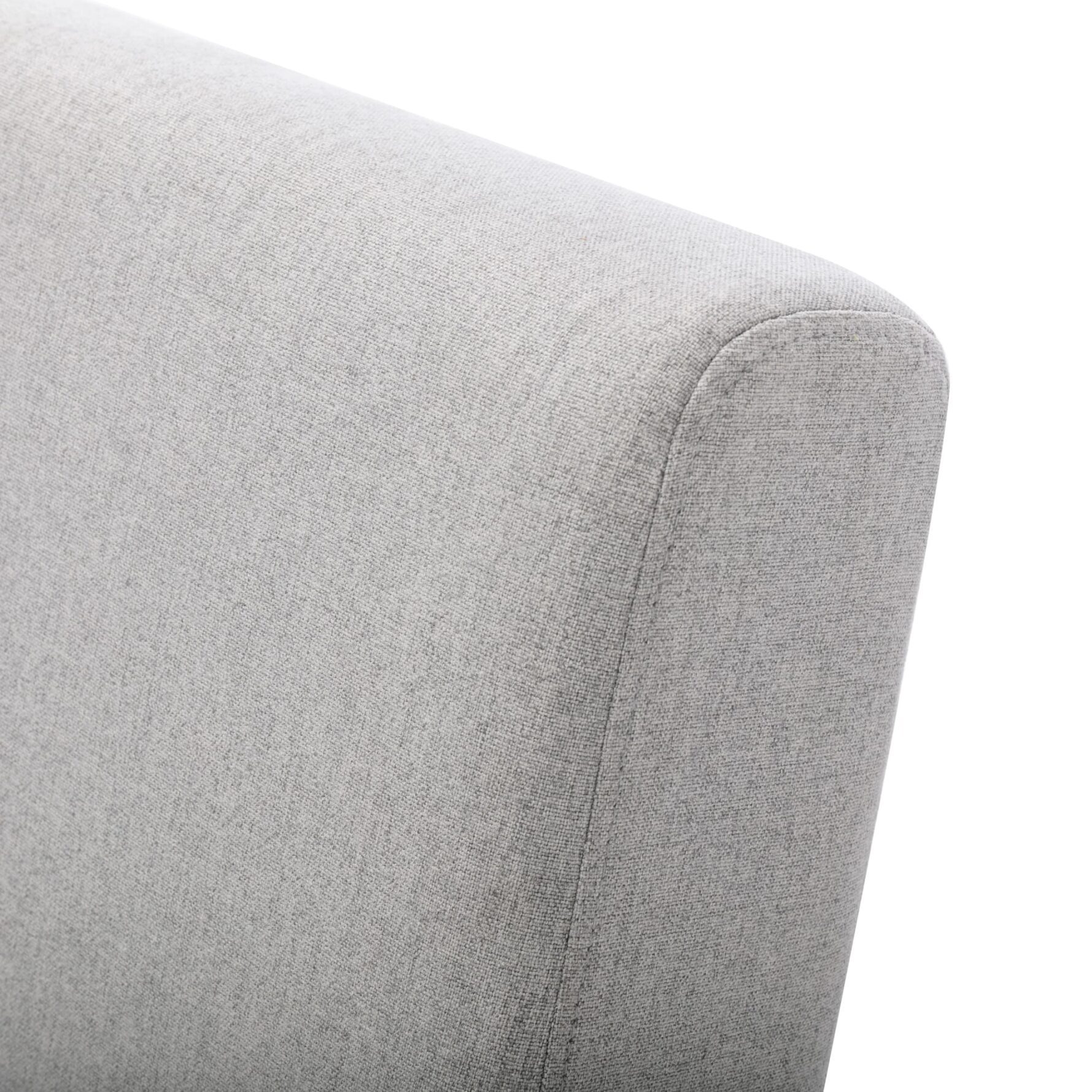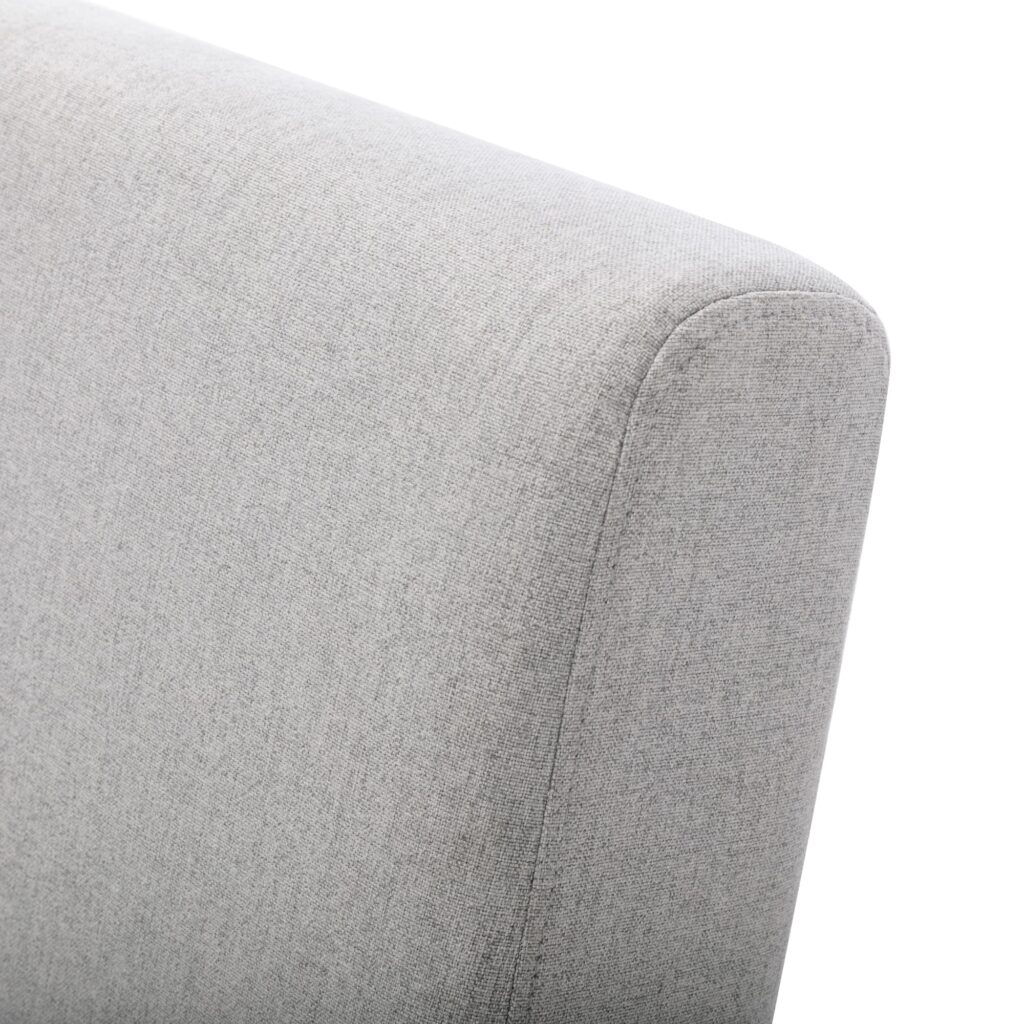 While accent chairs may have a neutral color, they can still contribute to the overall visual appeal by adding a pop of color or texture. Whether you opt for a chair with patterned upholstery or accessorize with colorful throw pillows or blankets. Grey accent chairs allow you to introduce complementary shades and textures that harmonize with the rest of your decor. This versatility allows you to create a cohesive and visually engaging space.
Versatility in Complementing Decor Styles
Grey accent chairs are renowned for their versatility in complementing various decor styles. Whether your home has a contemporary, mid-century modern, or eclectic design, there is a grey accent chair that will seamlessly fit into your aesthetic. From sleek and minimalistic designs to plush and oversized armchairs, the wide range of styles ensures you can find the perfect grey accent chair to suit your preferences and existing decor.
Creating Inviting and Cozy Corners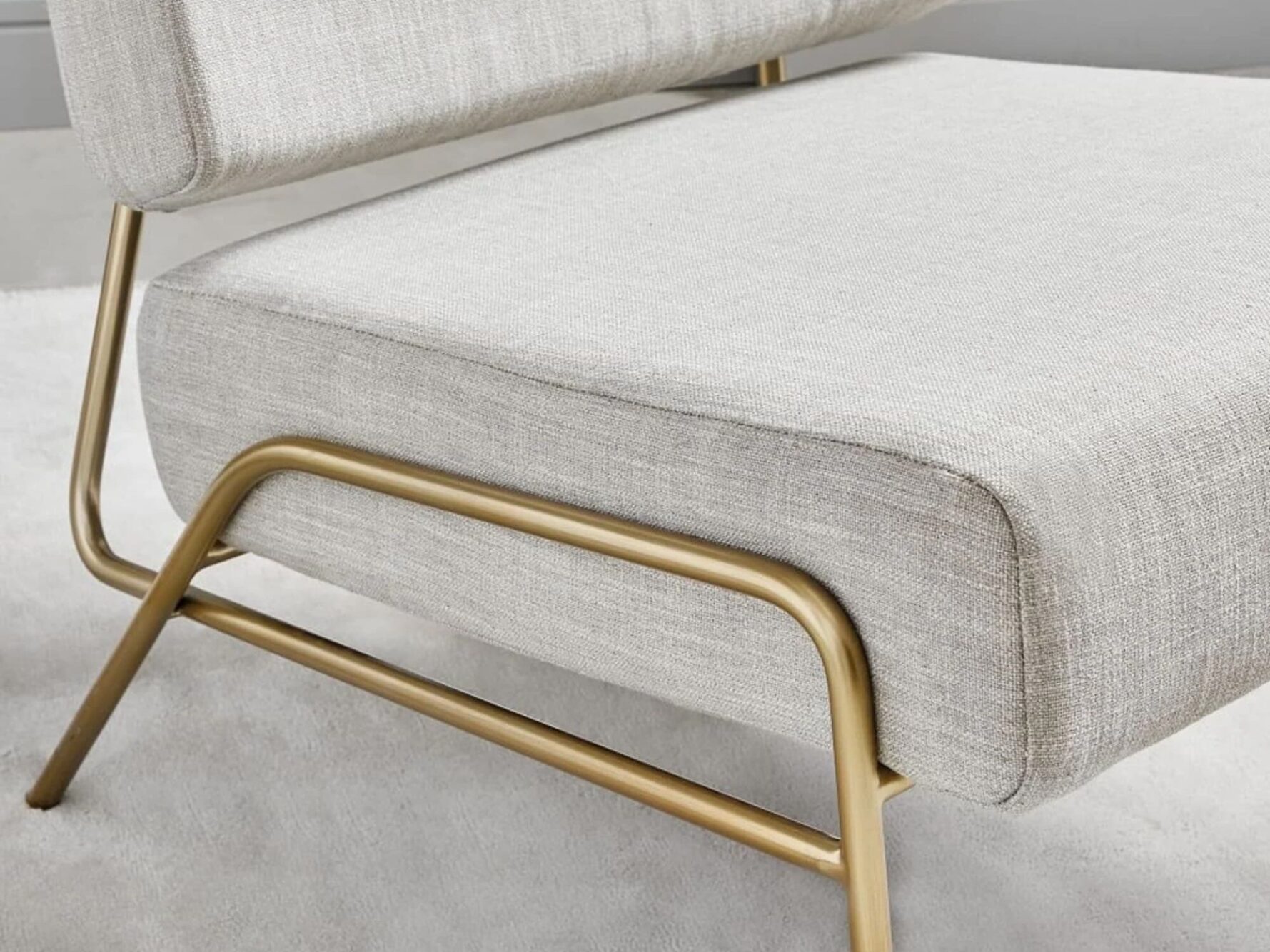 Accent chairs are visually appealing and provide a cozy and inviting spot in your home. These chairs can be strategically placed in corners or nooks, creating a dedicated space for relaxation, reading, or coffee. The comfortable seating and supportive backrest of grey accent chairs make them ideal for creating intimate and cozy corners inviting you to unwind and find solace in your home.
Related to: The Best Saddle Chair For A Healthier Office Lifestyle
Additional Seating and Functionality
One of the practical benefits of grey accents is their ability to provide additional seating options in your living spaces. Whether you're hosting guests or simply need extra seating for everyday use, a grey accent chair offers a stylish and comfortable solution.
These chairs can be placed in living rooms, bedrooms, home offices, or even dining areas, serving as functional and versatile seating options that blend seamlessly with your existing furniture.
Flexibility for Room Layouts
Grey accents are known for their flexibility in room layouts. They can be easily rearranged to suit changing needs or preferences. Whether you want to create a conversation area or reconfigure your seating arrangement for a special occasion, grey accent chairs can be moved around effortlessly, adapting to your desired room layout. This flexibility allows you to experiment with different configurations and keep your space fresh and dynamic.
High-Quality Construction and Durability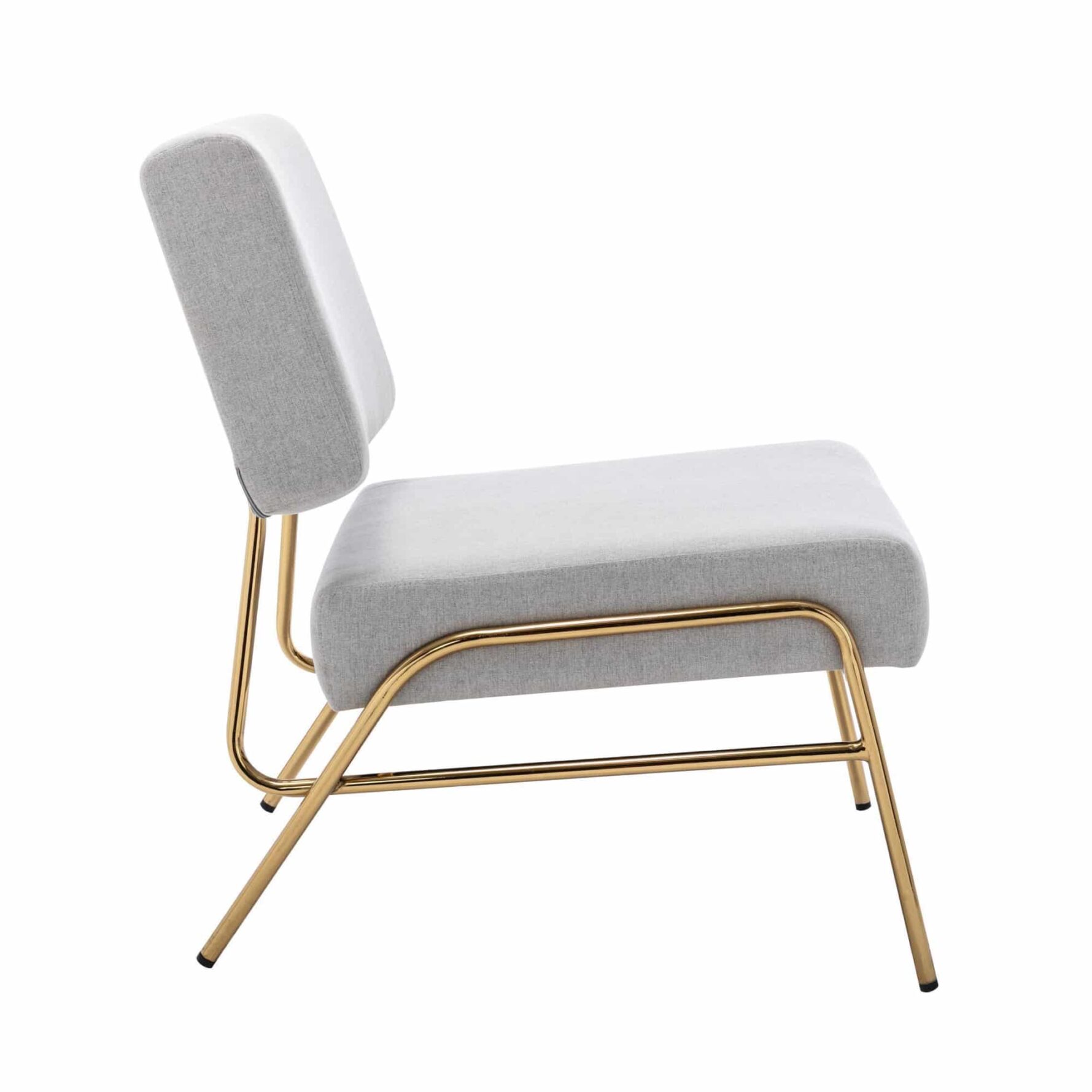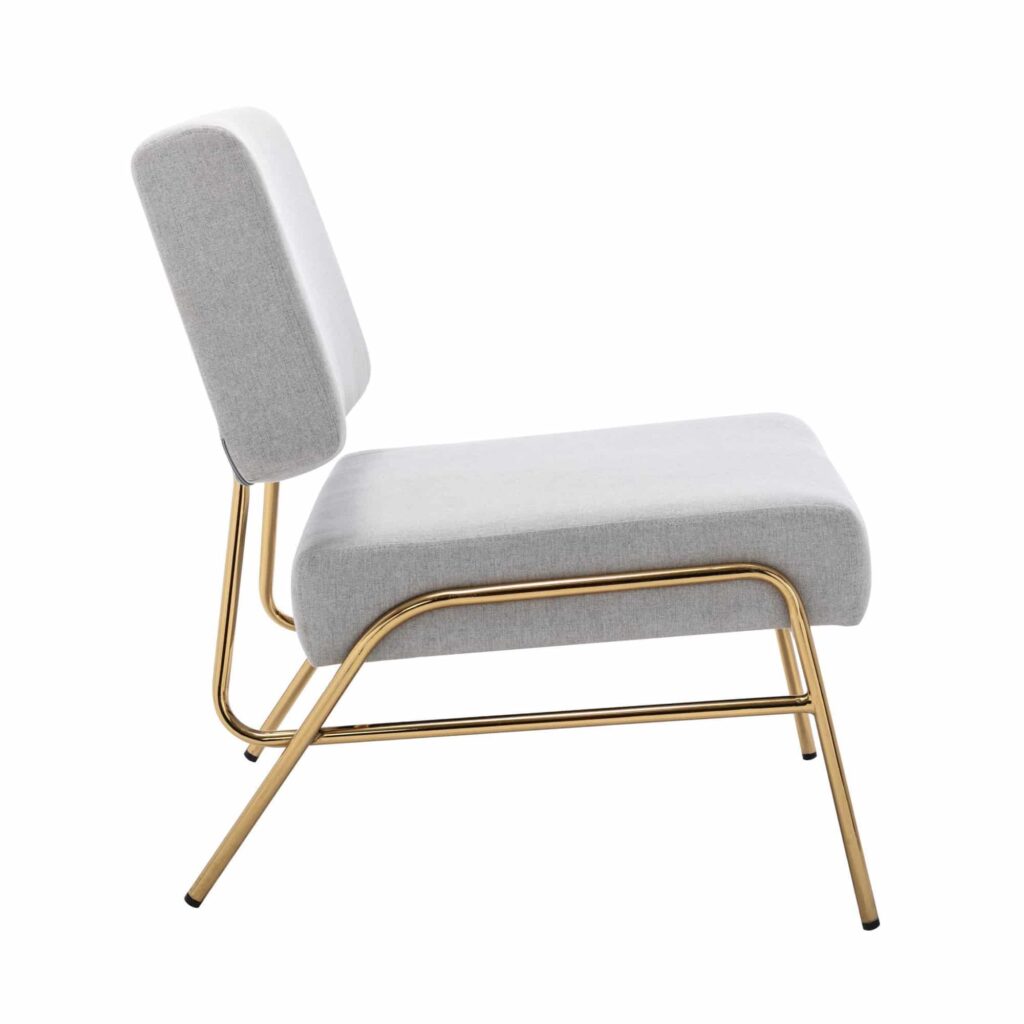 Investing in accent chairs means investing in high-quality construction and durability. These chairs are typically built with sturdy frames and premium upholstery, ensuring long-lasting use and comfort. The durability of grey accent chairs makes them suitable for high-traffic areas of your home, where they can withstand daily use without compromising their structural integrity or aesthetic appeal.
Easy Maintenance and Cleaning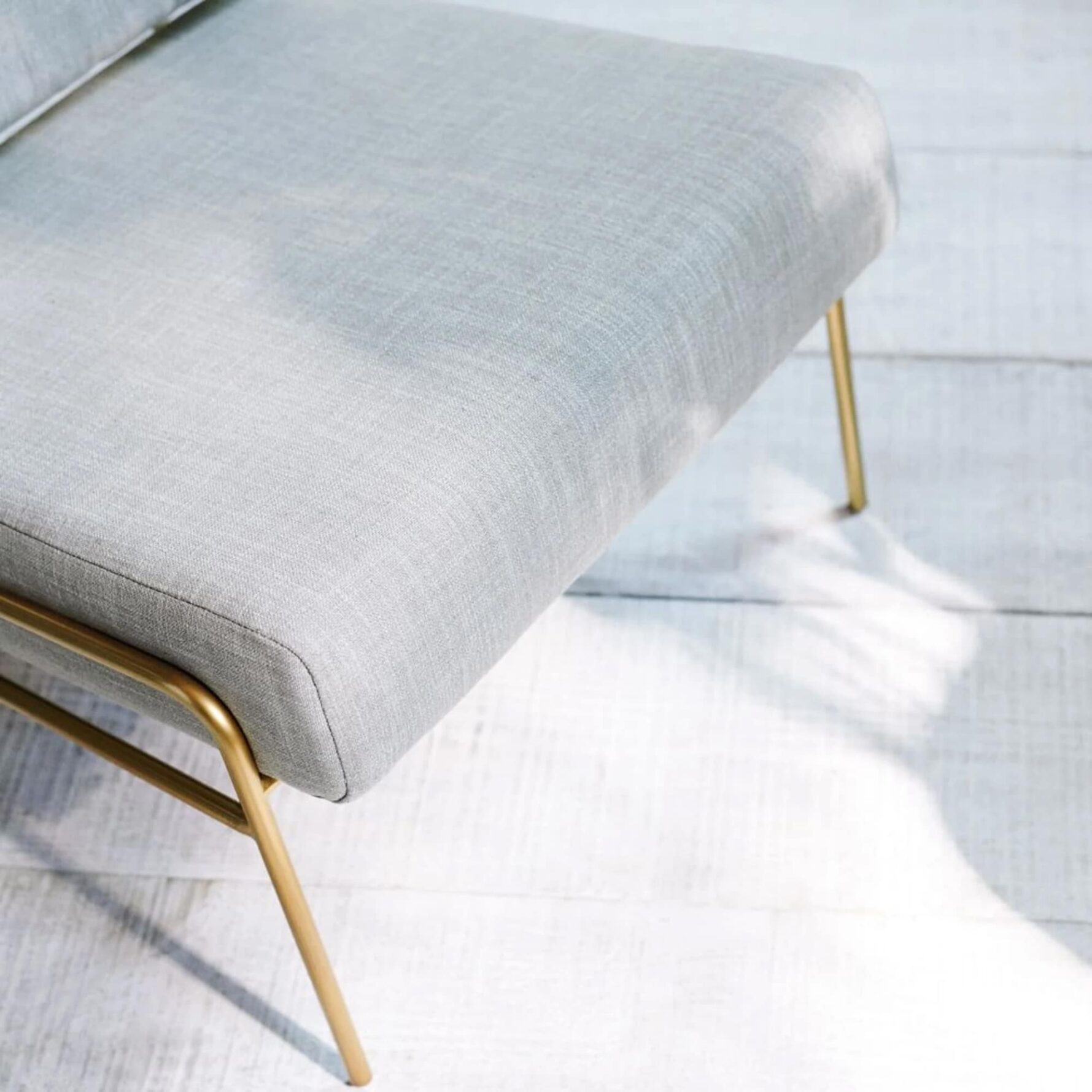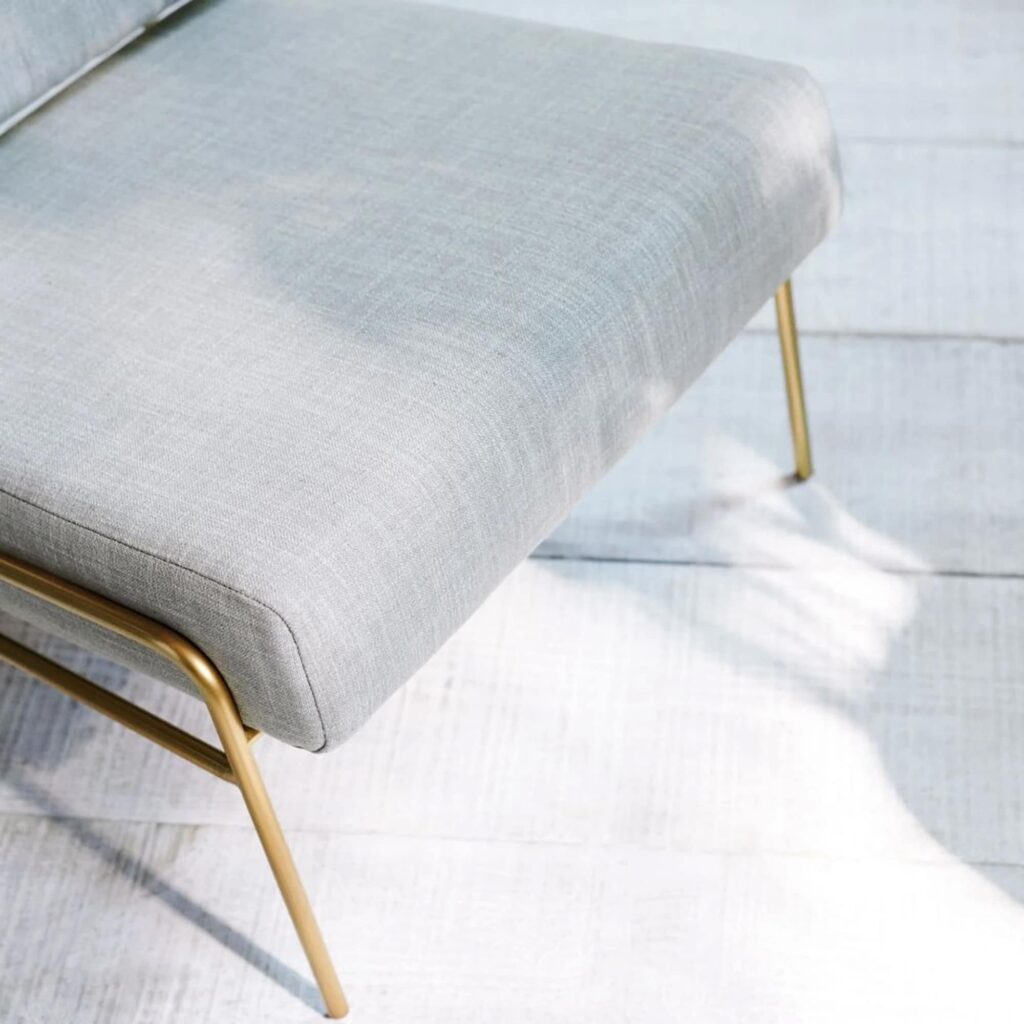 Grey accent chairs are designed with practicality, offering easy maintenance and cleaning. Most grey accent feature upholstery materials resistant to stains and spills, making them ideal for families with children or pets. Regular care such as vacuuming, spot cleaning, and occasionally treating the upholstery ensures that your grey accent chair maintains its pristine condition for years.
Longevity and Timeless Appeal
Grey accent chairs boast a timeless appeal that transcends trends and fads. The classic and elegant nature of grey as a color ensures that your accent chair will remain stylish and relevant for years. Investing in a grey accent chair is a wise choice, as it can effortlessly adapt to changing interior design trends and transitions in your style, ensuring its longevity and value in your home.
Affordable Luxury
Despite exuding luxury and sophistication, accent chairs are often surprisingly affordable. With a diverse range of options available, it is possible to find a budget-friendly grey accent chair that does not compromise on quality or style. This affordability enables you to effortlessly introduce an element of elegance into your home without straining your finances.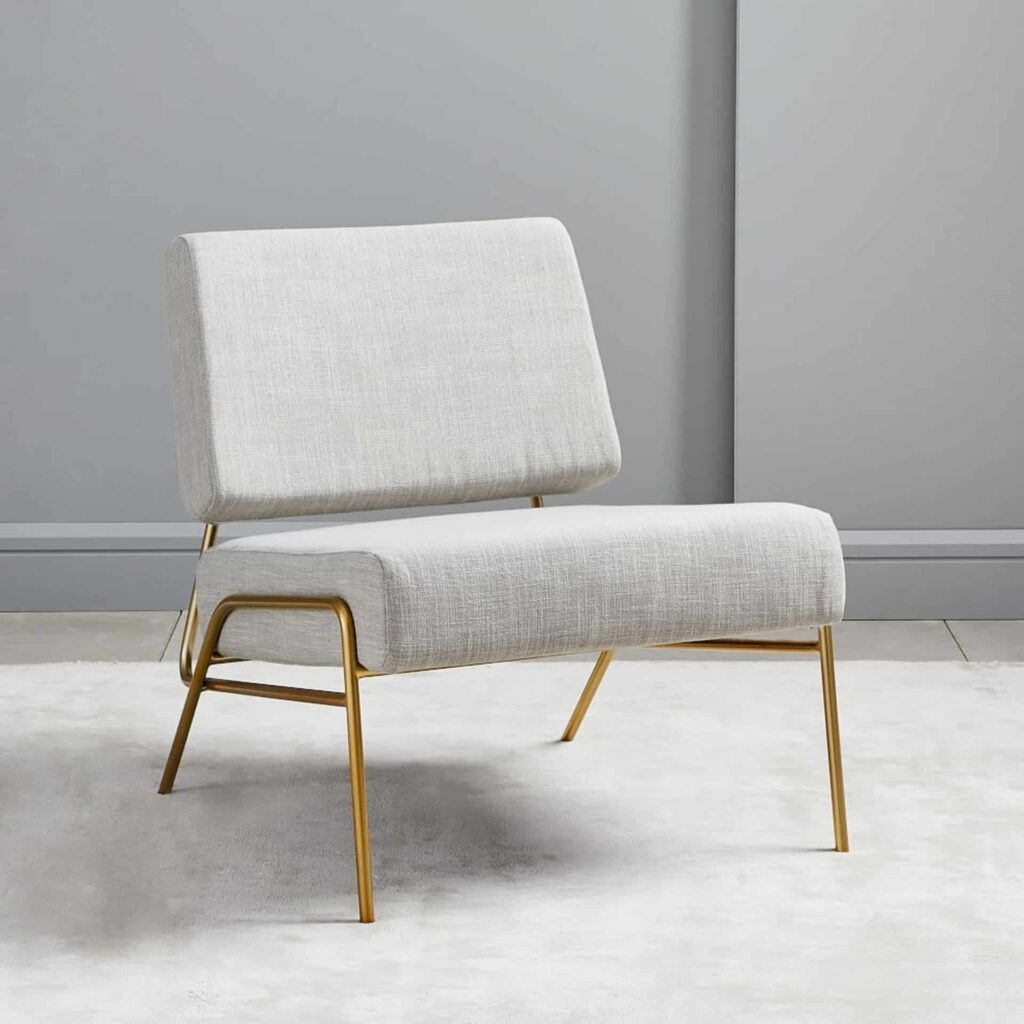 Consider exploring options like the Ely Armless Chair to choose the perfect grey accent chair. With its stylish design, high-quality construction, and comfortable seating, this chair exemplifies the ideal blend of affordability and sophistication.
Related to: 7 Best Accent Chairs Of 2023: Affordable Perfect On Style
---
Conclusion
With many benefits, grey accent chairs are undeniably an intelligent investment for your home. By seamlessly blending style and functionality, these chairs enhance the aesthetics and versatility of any space. Their timeless appeal, durability, and easy maintenance make them a valuable long-term investment.
Whether you seek to revamp your living room, create a cozy reading nook, or add chic seating to your dining area, grey accent chairs are the perfect choice. Make an informed decision and explore the wide selection of gray accent chairs available at Sohnne Furniture to find the one that best suits your style and preferences.
FAQ
Where can I place a grey accent chair in my home?
Grey accent chairs can be placed in various home areas, such as living rooms, bedrooms, home offices, or dining areas. Depending on your needs and preferences, they can serve as standalone statement pieces or be part of a larger seating arrangement.
How do I choose the right grey accent chair for my space?
When choosing a grey accent chair, consider the size of the chair in your room, the overall style and design that best complements your existing decor, and the level of comfort you desire. It's also important to set a budget and explore different sellers and brands to balance quality and affordability.
How do I care for and maintain a grey accent chair?
The care and maintenance of a grey accent chair will depend on the specific materials used in its construction. Generally, it is recommended to follow the manufacturer's guidelines for cleaning and maintenance.