Regarding furniture, few materials exude elegance and sophistication, like leather. Grey leather chairs have become popular in contemporary interior design, offering a sophisticated and timeless appeal.
Whether you prefer a contemporary, mid-century, or modern style, leather chairs can effortlessly elevate the aesthetic of any space. This comprehensive article will explore the world of grey leather chairs, their versatility, design options, and advantages to your living spaces.
From sleek and minimalistic designs to plush and luxurious upholstery, discover the various styles of grey chairs and how they can enhance your home decor.
Contemporary Grey Leather Chairs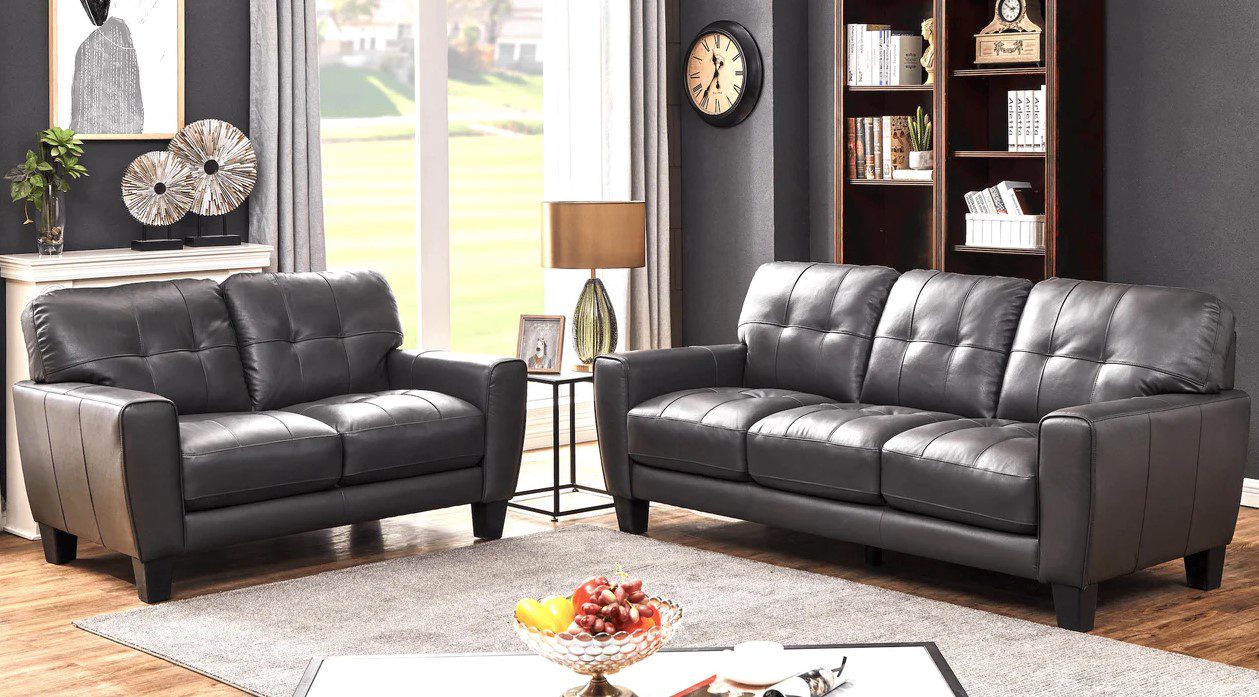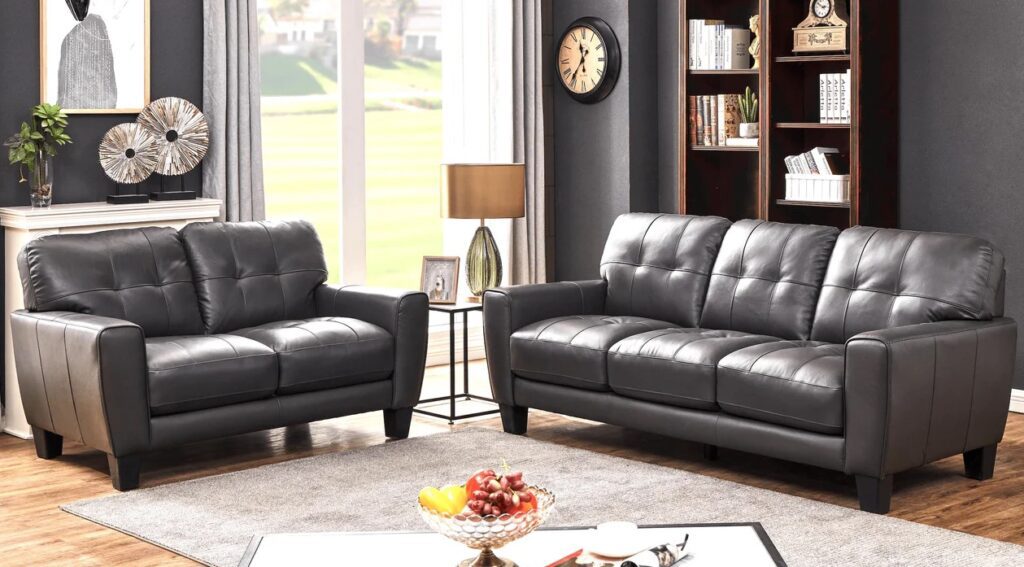 Contemporary leather chairs feature clean lines and minimalist designs, perfect for modern living spaces. These chairs often prioritize functionality and comfort, with ergonomic features and adjustable elements. Combining grey leather upholstery and sleek metal or chrome accents creates a chic and contemporary look. Contemporary leather chairs work exceptionally well in open-concept living areas, offices, or even as statement pieces in bedrooms.
Related to: 8 Contemporary PVC Wall Panel Designs To Elevate Your Home
---
The Timeless Charm of Grey Leather Chairs
Grey leather chairs exude a timeless charm that effortlessly blends with various interior styles. The neutral grey color adds a touch of sophistication and versatility, allowing leather chairs to complement both vibrant and subdued color palettes. The sleek and understated elegance of grey leather enhances the visual appeal of any room, creating a contemporary and refined ambiance.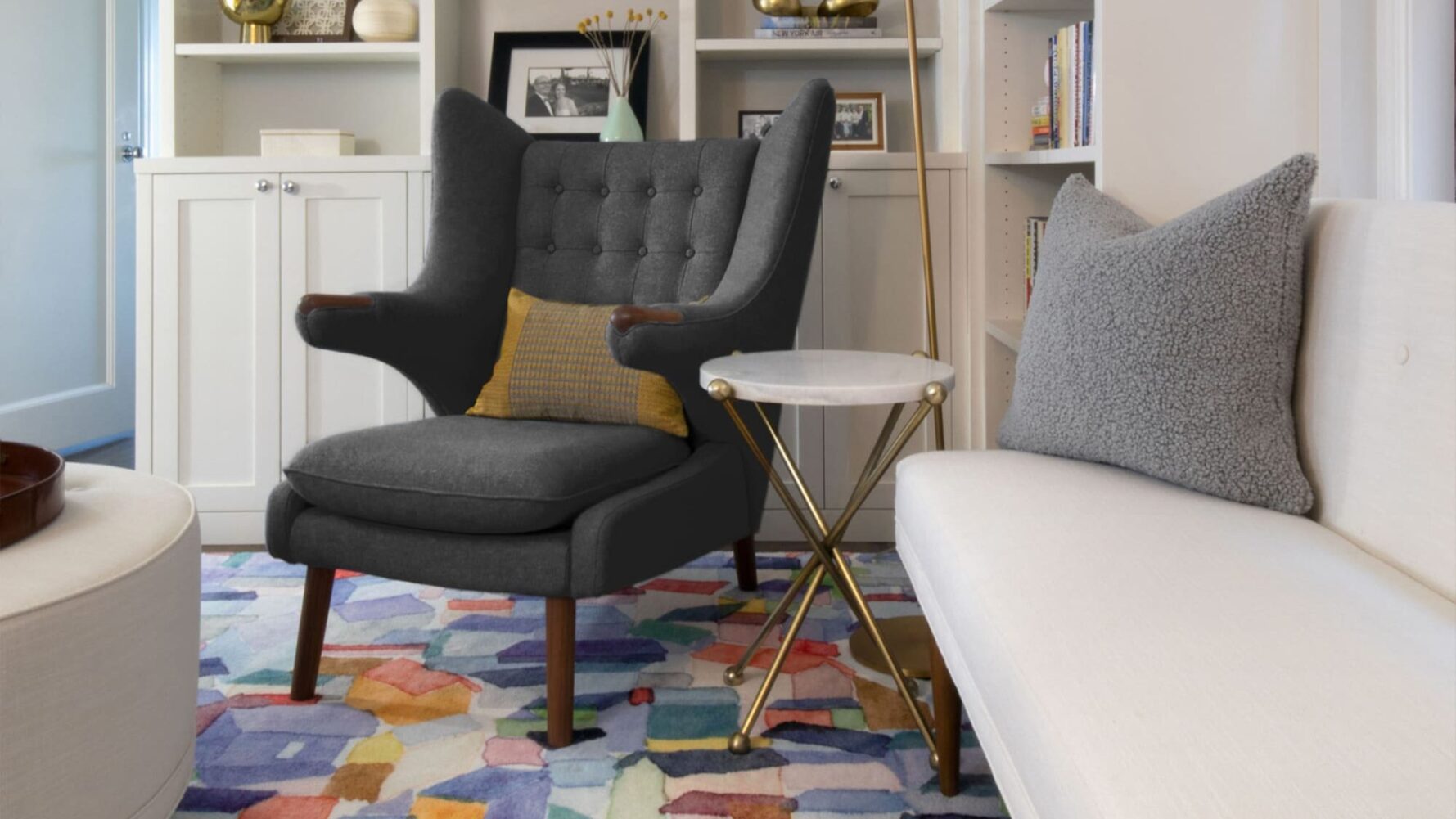 The Papa Bear Chair is a good choice. Crafted with meticulous attention to detail, this iconic chair exudes comfort and style. With its plush cushioning, ergonomic design, and luxurious grey leather upholstery, the Papa Bear Chair epitomizes the perfect blend of timeless charm and modern sophistication.
It is a stunning centerpiece in living rooms, studies, or lounges, inviting relaxation and admiration in equal measure. Experience the unparalleled comfort and elegance of the Papa Bear Chair, a remarkable embodiment of the enduring allure of grey leather chairs.
Related to: Black Leather Chair That Sets Trends In 2023
---
Mid-Century Grey Leather Chairs
Mid-century grey chairs pay homage to the iconic designs of the mid-20th century. These chairs feature tufted backs, tapered legs, and angular silhouettes. Combining grey leather and the characteristic mid-century design aesthetic creates a captivating retro vibe. Mid-century grey leather chairs are a perfect addition to vintage-inspired or eclectic interiors, adding a touch of nostalgia and style.
---
Styling and Pairing Grey Leather Chairs
Styling grey leather is exciting, as they adapt to various design themes effortlessly. For a contemporary look, pair a grey leather chair with sleek, minimalist furniture and accentuate the space with metallic accessories.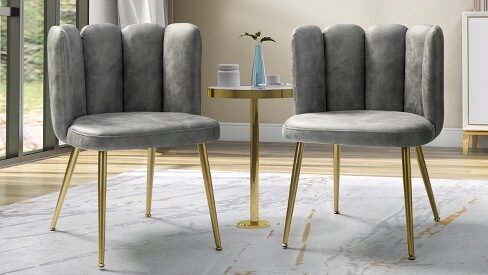 To create a mid-century vibe, combine a leather chair with retro-inspired decor elements, such as vintage lighting and geometric patterns. For a traditional ambiance, complement the grey chair with rich, dark wood furniture and traditional accents like ornate mirrors or antique rugs.
Experiment with different textures and colors, incorporating throw pillows, rugs, and artwork to create a cohesive and inviting space.
Related to: Why Sohnne's Black Accent Chair Is The Must-Have Decor Of The Year!
---
Conclusion
Grey leather chairs are stylish and versatile for contemporary, mid-century, and modern interior designs. With their timeless charm, they effortlessly elevate the aesthetics of any space. Whether you prefer the clean lines of contemporary designs, the retro vibe of mid-century styles, or the innovative shapes of modern chairs, there is a grey leather chair to suit your taste and enhance your home decor.
Grey leather chairs offer durability, easy maintenance, and the ability to blend with different interior styles seamlessly. Embrace their elegance and versatility to transform your living spaces into havens of comfort and style. Choose the iconic Papa Bear Chair to experience the epitome of sophistication in grey leather seating.
FAQ