When you're designing a living room, the flooring plays a big role in creating the overall look and feel of the space. Grey-floor living rooms have become popular because they have a classic and timeless beauty and are also versatile.
Whether you like a modern and simple style, a cozy and rustic feel, or something more artistic or traditional, grey floors provide a great starting point for bringing your vision to life. This article explores different grey-floor living room ideas customized to fit different personalities.
From creating a cozy and rustic atmosphere to a sleek and modern look, you'll discover all the different ways you can use grey floors to make your living room reflect your unique personality.
Grey Floor Living Room with Contemporary Minimalist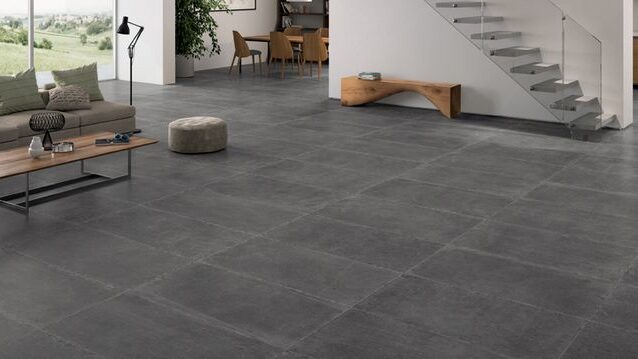 For those who appreciate clean lines, simplicity, and a clutter-free environment, a contemporary minimalist grey-floor living room is ideal. Focus on creating an open, airy space, allowing the Grey floor living room to take center stage.
Opt for a light shade of grey, such as pale silver or dove grey, to amplify the sense of space. To maintain a cohesive and minimalistic look, keep the walls and furniture in neutral tones, like white, beige, or cream. Choose furniture pieces with sleek, streamlined designs and avoid excessive ornamentation.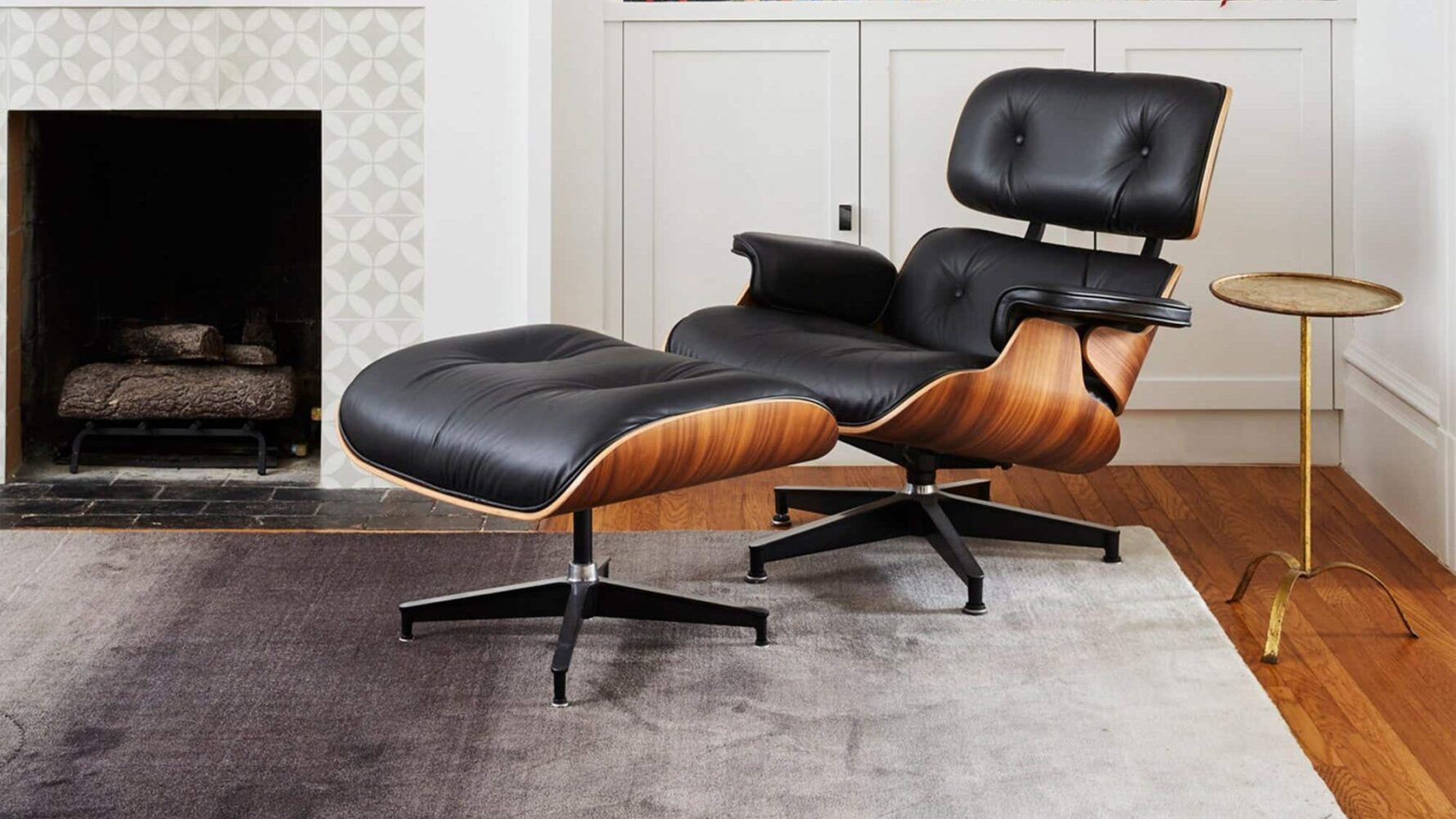 To create a comfortable and modern living room with a grey floor, start by choosing a sleek sofa with clean lines and a minimalist Eames Lounge Chair And Ottoman. Add visual interest by incorporating statement art pieces or sculptures in vibrant colors or black. Keep the space organized with smart storage. Enhance the cozy atmosphere with plush rugs or soft throws in subtle shades of grey or pastel tones.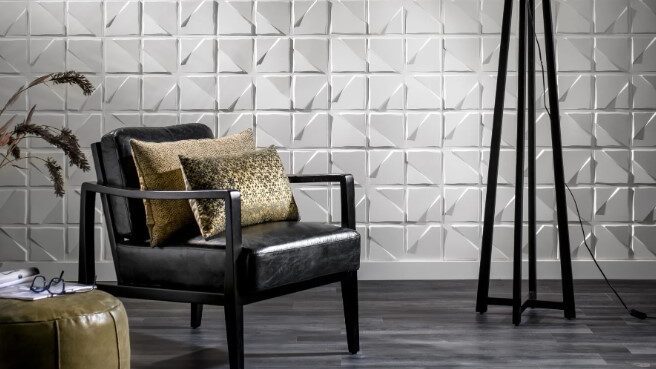 In addition, for a beautiful and unique touch, consider enhancing your grey floor with Feline 3D PVC Wall Panels. These panels offer a variety of patterns and textures that add depth to your living room walls. With easy installation and durability, Feline 3D PVC Wall Panels can elevate the style and ambiance of your living room, creating a cohesive design aesthetic that complements your grey Grey floor living room.
---
The Rustic Enthusiast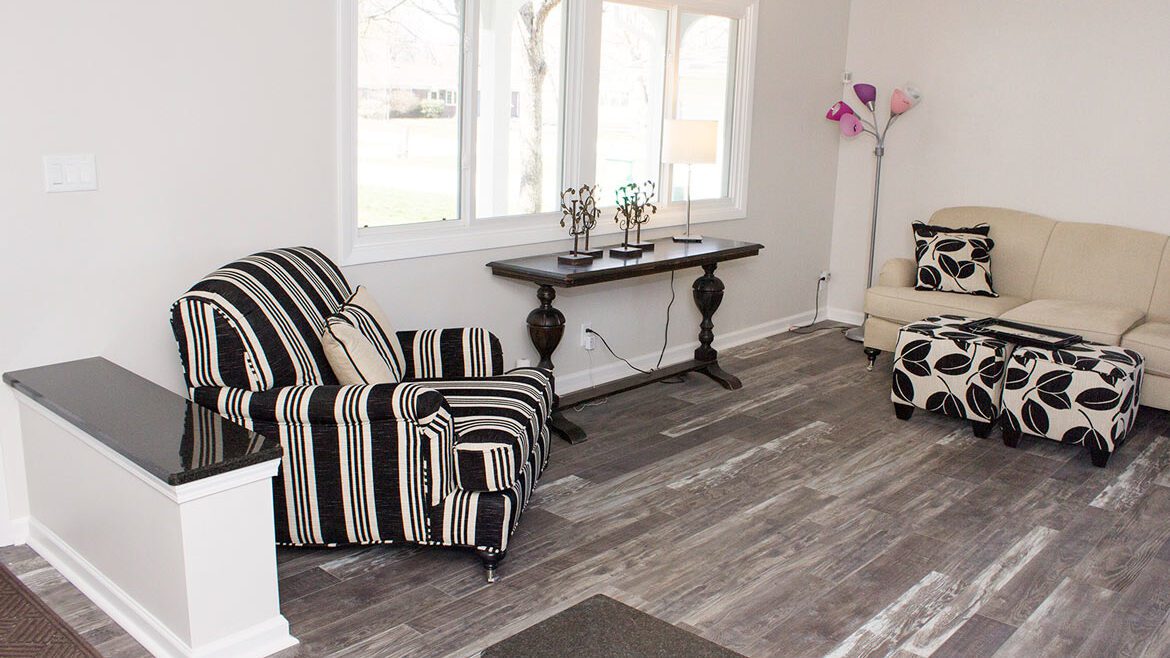 If you love the charm of natural elements and a cozy, welcoming atmosphere, a rustic grey floor living room will suit your personality. Embrace the warmth of grey floors with a mid-tone or slightly weathered grey shade. Pair the floor with wooden furniture in warm hues, such as oak or walnut, to enhance the rustic ambiance.
For a cozy and inviting living room, choose an oversized soft, neutral sofa and pair it with rustic armchairs. Add earthy accents like woven baskets, chunky knit blankets, and nature-inspired artwork. Incorporate a rustic coffee table made of reclaimed wood or a vintage trunk. Bring in a touch of nature with potted plants or a small indoor garden.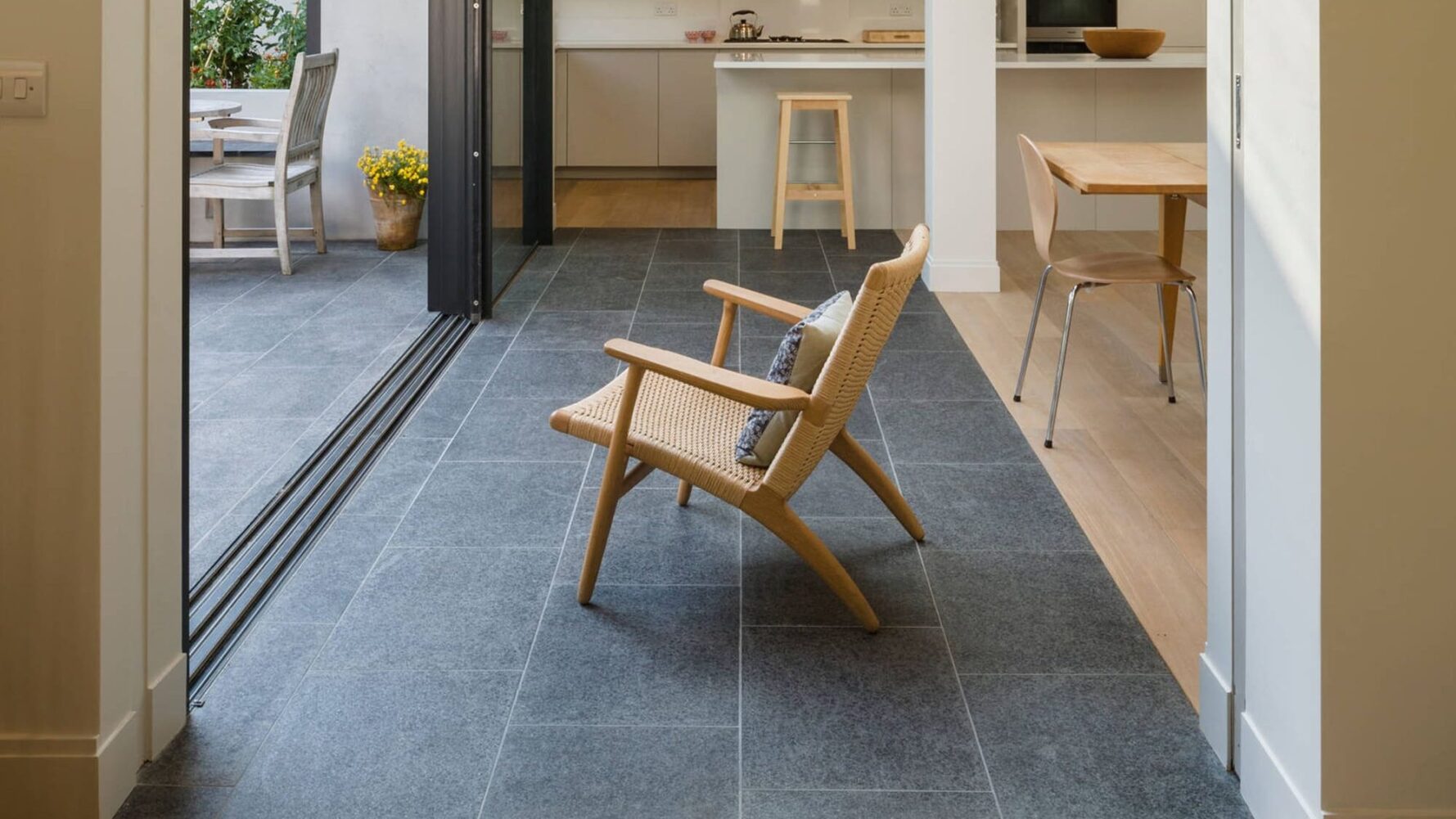 In addition, to add a touch of timeless elegance, consider including the CH25 Lounge Chair Replica. Inspired by Hans Wegner's original design, this iconic chair features a woven seat and solid wood frame. It offers comfort and style, making it a perfect addition to your rustic-inspired living room. Embrace the classic design while adding a unique element to your space with the CH25 Lounge Chair Replica.
Related to: Grey Leather Chairs: Contemporary, Mid Century & Modern
---
Modern Art Enthusiast
A modern art-inspired grey-floor living room is perfect if you like bold colors, geometric patterns, and contemporary aesthetics. Choose a dark or charcoal grey floor to create a dramatic backdrop. Opt for furniture with clean lines and minimalist designs in vibrant colors, such as a statement red sofa or a bright yellow accent chair.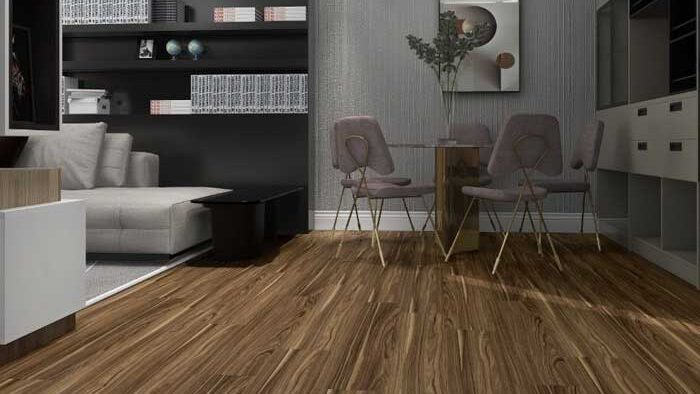 Elevate your living room with abstract art or colorful prints on the walls. Choose a sleek coffee table with a glass top or sculptural design. Incorporate metallic accents through lighting fixtures or decorative objects. Use minimalistic shelving units to display art books or sculptures with the timeless beauty of Malacca Teak Flooring Panels, adding warmth and sophistication to your living room.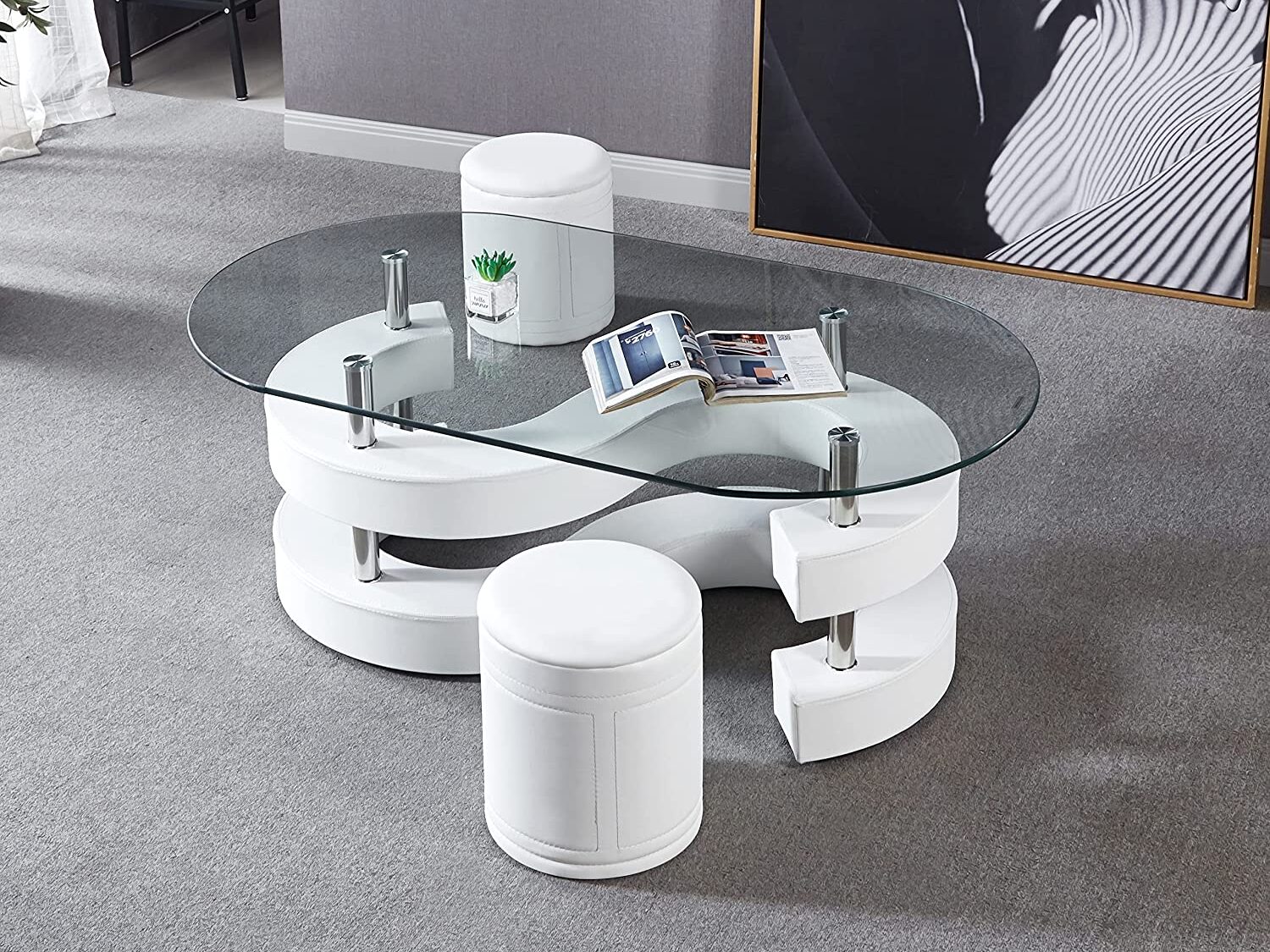 Additionally, Complete the look with patterned and solid-colored throw pillows for a vibrant living room. Additionally, consider the Nagano S-Shaped Coffee Table Set, featuring a contemporary design with an S-shaped base and tempered glass top, adding sophistication to your space.
---
The Elegant Traditionalist
For those who appreciate classic elegance and timeless charm, a traditional grey floor living room is the epitome of sophistication. Choose a medium-toned grey floor with warm undertones to exude warmth and depth. Opt for furniture pieces with traditional details like rolled arms, button tufting, or carved legs.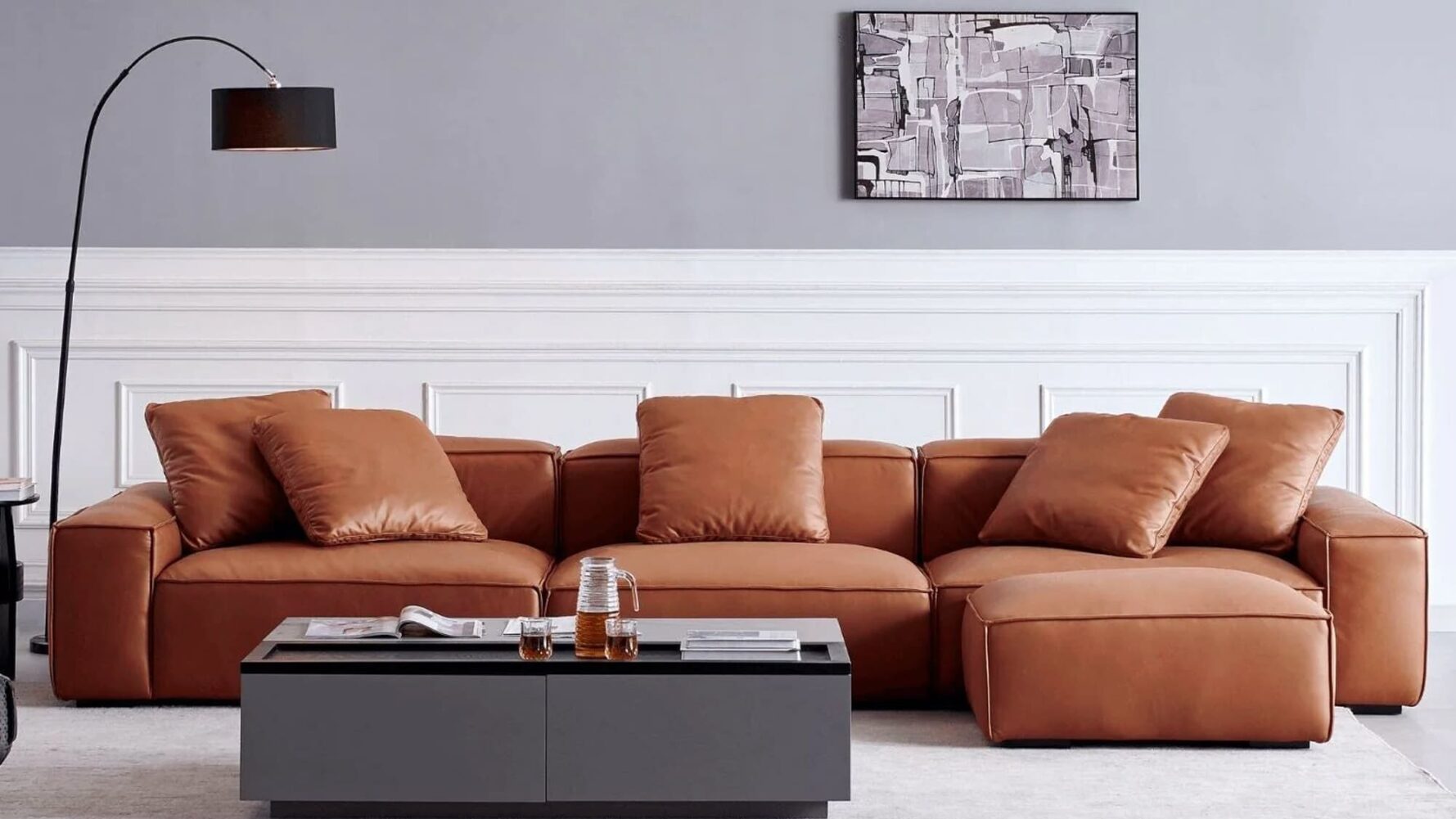 Consider the Loft Sofa with its remarkable leather-look fabric. This sofa exudes luxury and style with its premium material that resembles genuine leather.
The stunning leather-look fabric enhances the overall elegance of your living room, providing a sophisticated and timeless appeal. With impeccable craftsmanship and comfortable seating, the Loft Sofa is a perfect addition to create a refined and upscale ambiance in your space.
---
The Eclectic Visionary
If you love mixing different styles, colors, and patterns to create a unique space, an eclectic grey floor living room is perfect for your personality. Start with a medium-toned grey floor that serves as a neutral backdrop for the various elements you'll incorporate.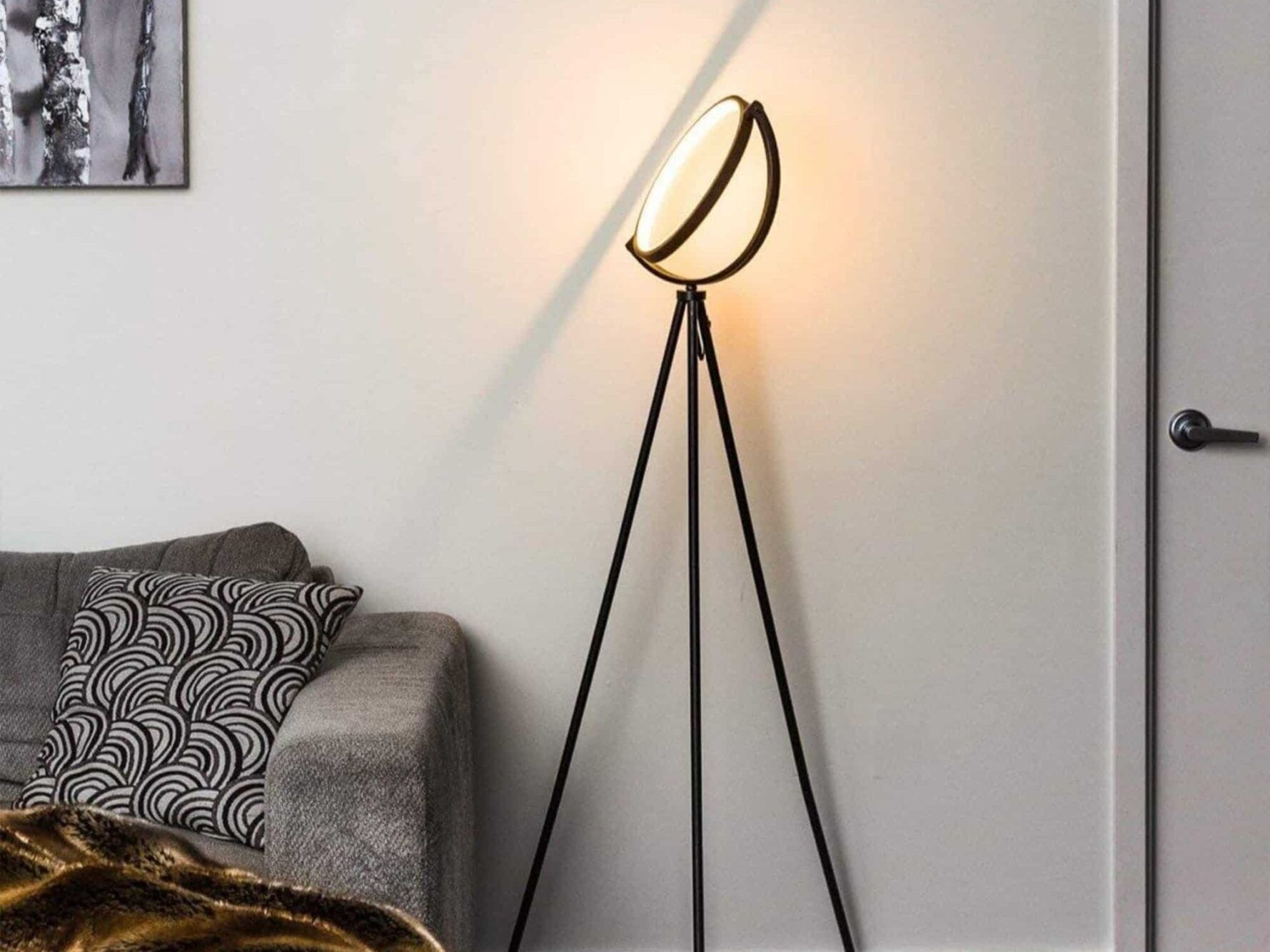 Mix and match furniture pieces in different styles, such as a vintage-inspired sofa paired with modern accent chairs. Play with a diverse range of colors and patterns, combining vibrant hues with soft pastels and bold prints with subtle textures. Incorporate an eclectic array of decorative objects, such as a mix of antique and contemporary artwork, unique sculptures, and vibrant textiles.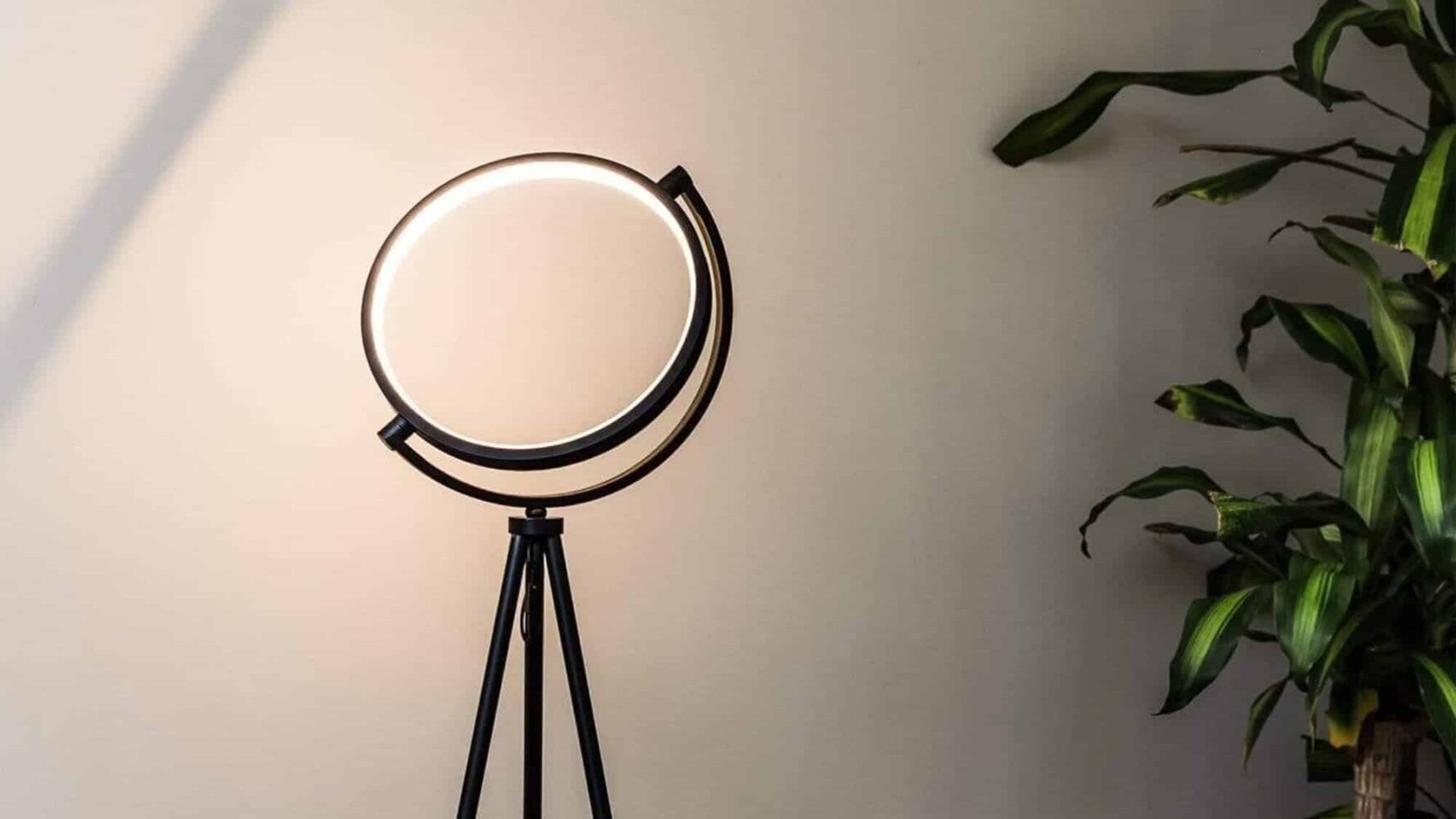 In addition, consider adding the HaloLux™ Ultra Light to elevate the ambiance of your living room. This innovative lighting solution offers an ultra-light design that illuminates your space with elegance and efficiency. With its versatile functionality and contemporary aesthetic, the HaloLux™ Ultra Light adds a touch of modern sophistication to your living room decor.
---
Conclusion
Grey-floor living rooms offer endless possibilities for creating a space that reflects your unique personality and style. From contemporary minimalism to rustic charm, modern art aesthetics to elegant tradition, and eclectic visions, the versatility of grey floors allows you to curate a living room that suits your preferences.
Embrace the elegance and neutrality of grey, and let your creativity flourish as you design a space that feels like home. Whether you prefer sleek and modern or cozy and rustic, there is a grey floor living room idea that will perfectly suit your personality and create a welcoming and stylish space for you to enjoy for years to come.
FAQ