Summer's end is approaching and this is a sign for you to maximize your summertime. What better way to enjoy the scorching sun than by lounging by the pool side? While not a lot is needed for this activity, you would benefit from having the best pool lounge chair. Let's talk more.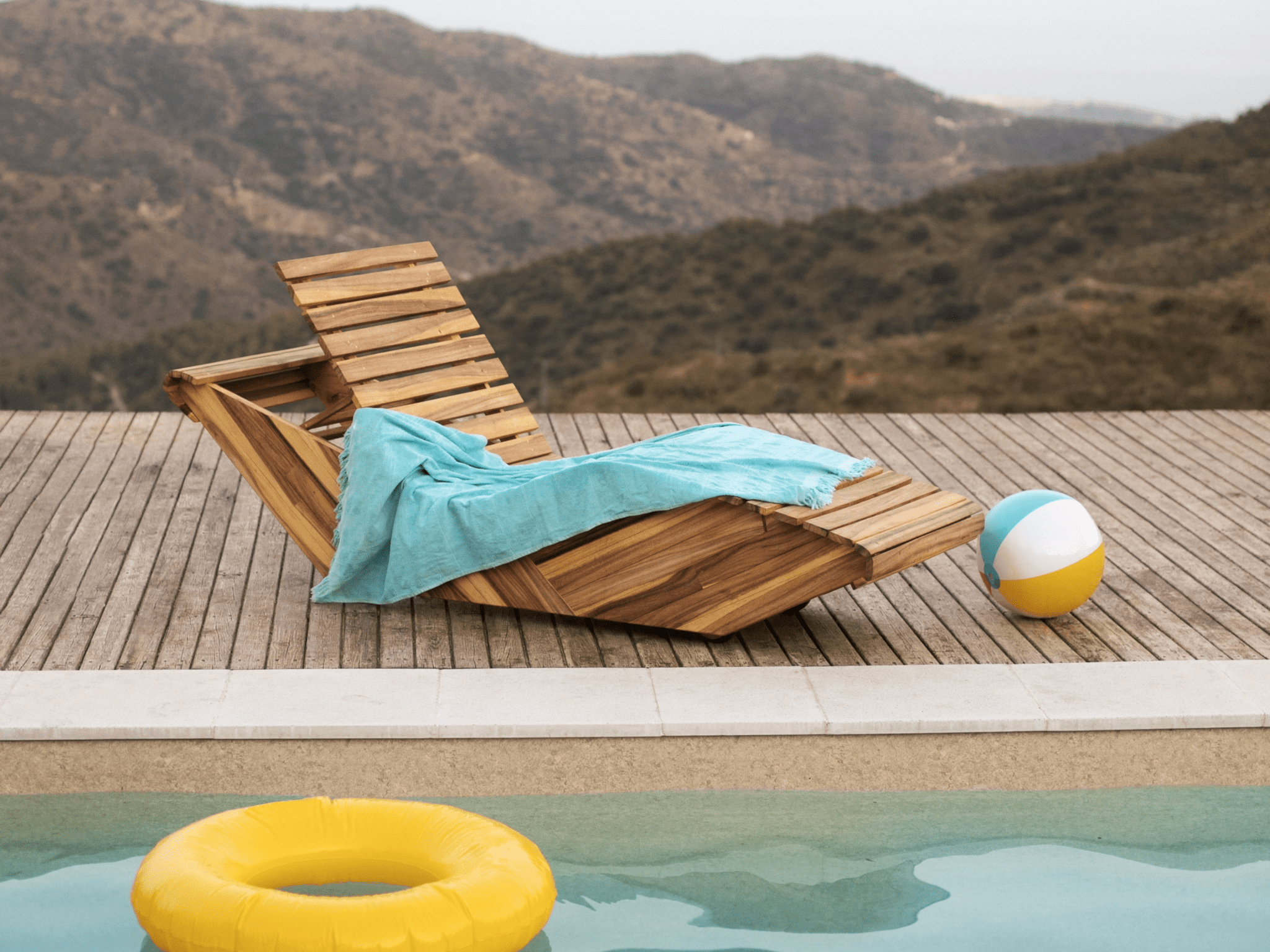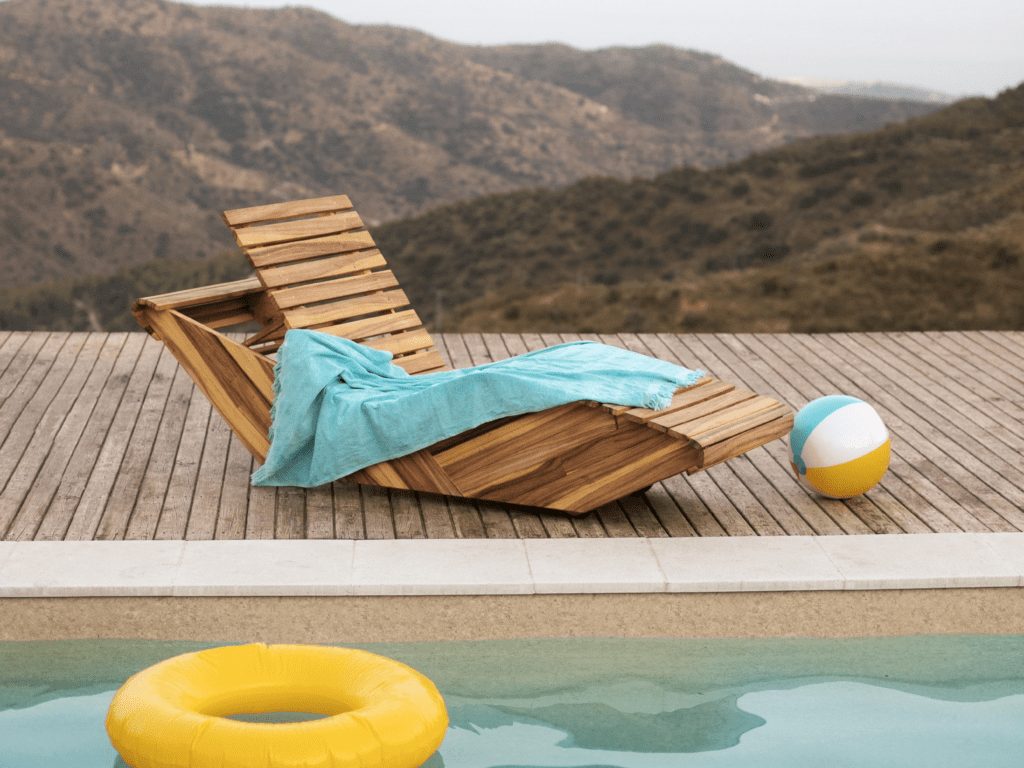 The Quintessence of Poolside Leisure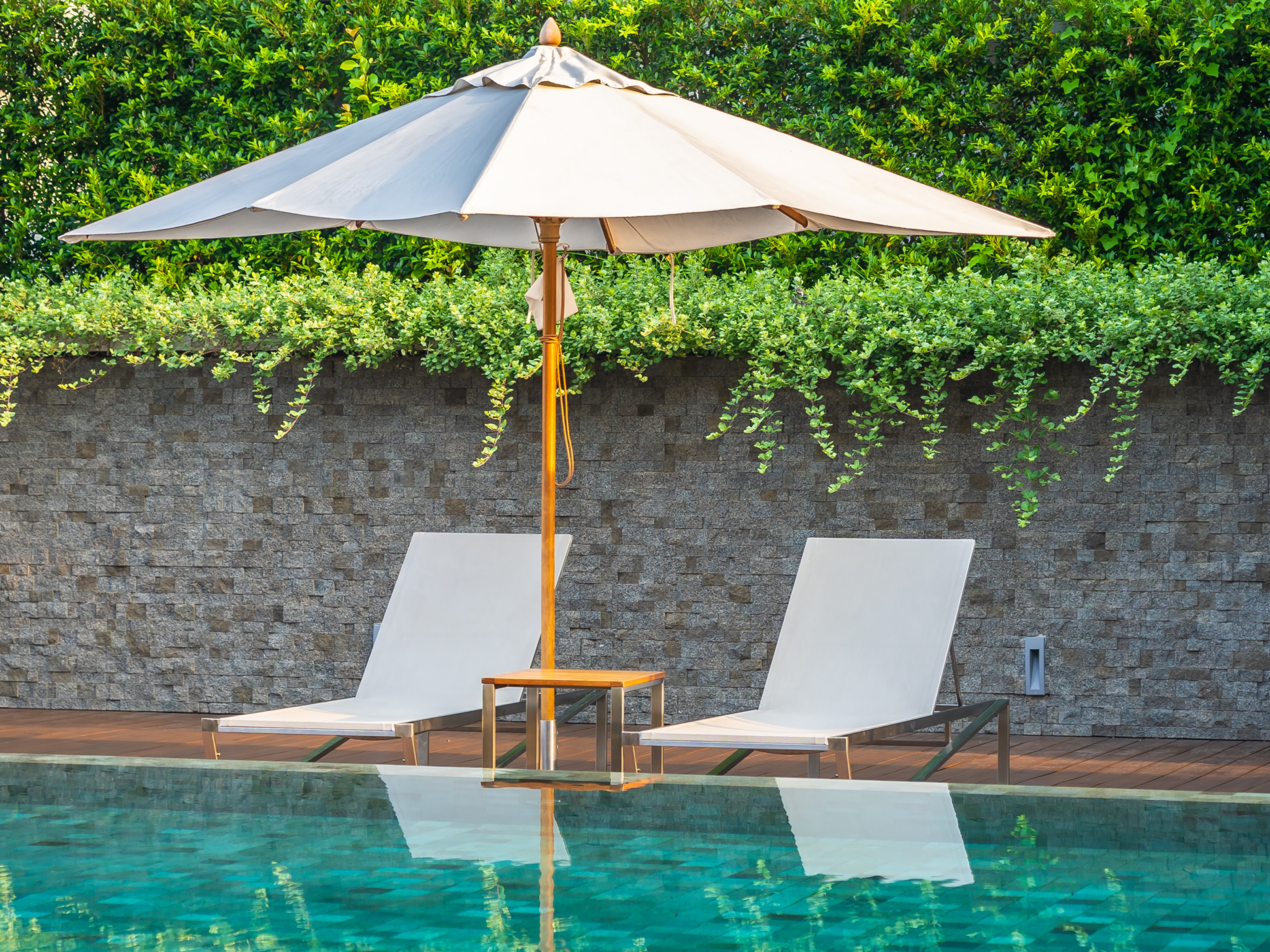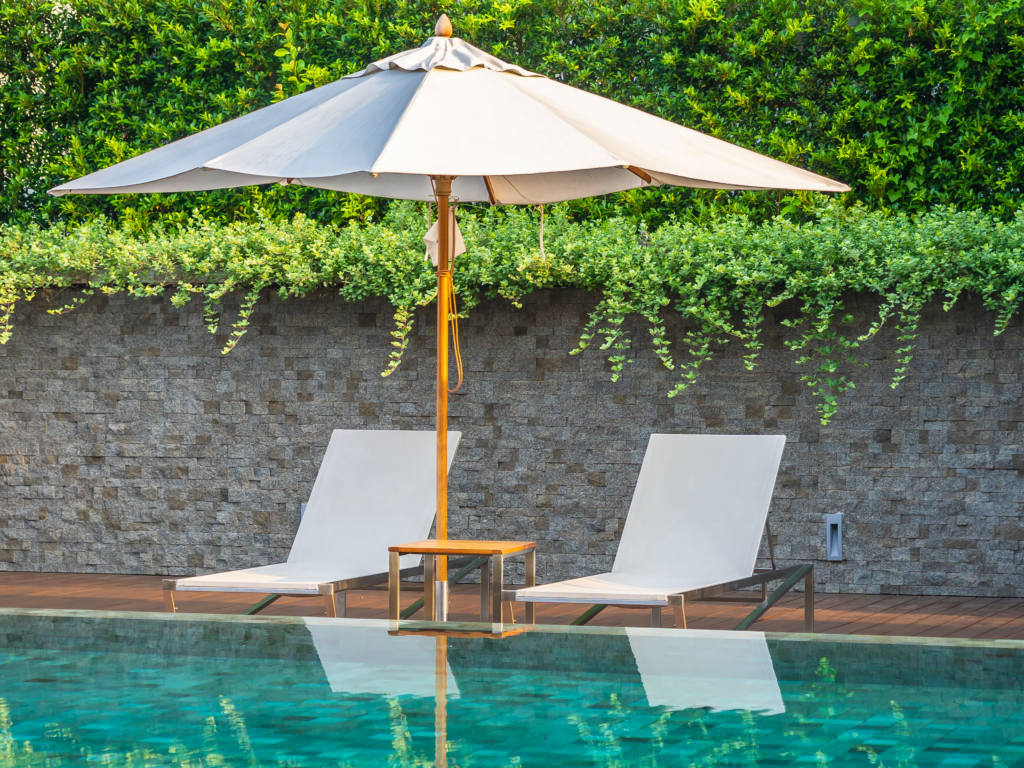 Relaxing by the pool isn't merely an activity; it's an experience, a sentiment, a momentary escape from the daily hustle and bustle. And at the heart of this experience is the pool lounge chair. It's not just about having a place to sit; it's about having a sanctuary where the body finds comfort, the mind finds peace, and time seems to momentarily stand still.
While the intrinsic qualities of a lounge chair — its comfort, durability, and functionality — are paramount, there's also an aesthetic component to consider. A well-chosen lounge chair doesn't just serve the person; it serves the environment. It complements the pool, ties together the landscaping, and can either be a statement piece or a harmonious addition to the overall decor.
---
What Best Pool Lounge Chair Should Offer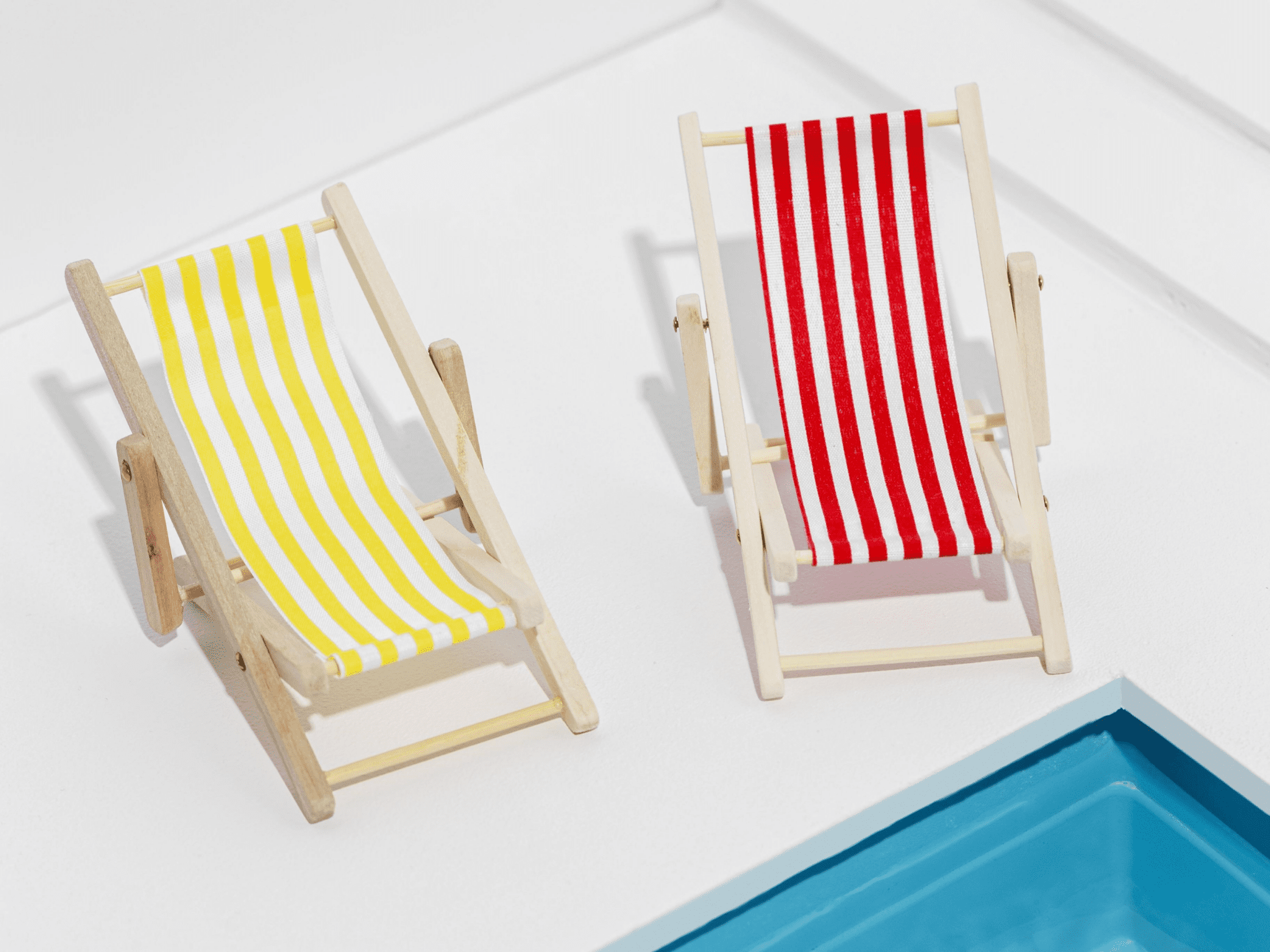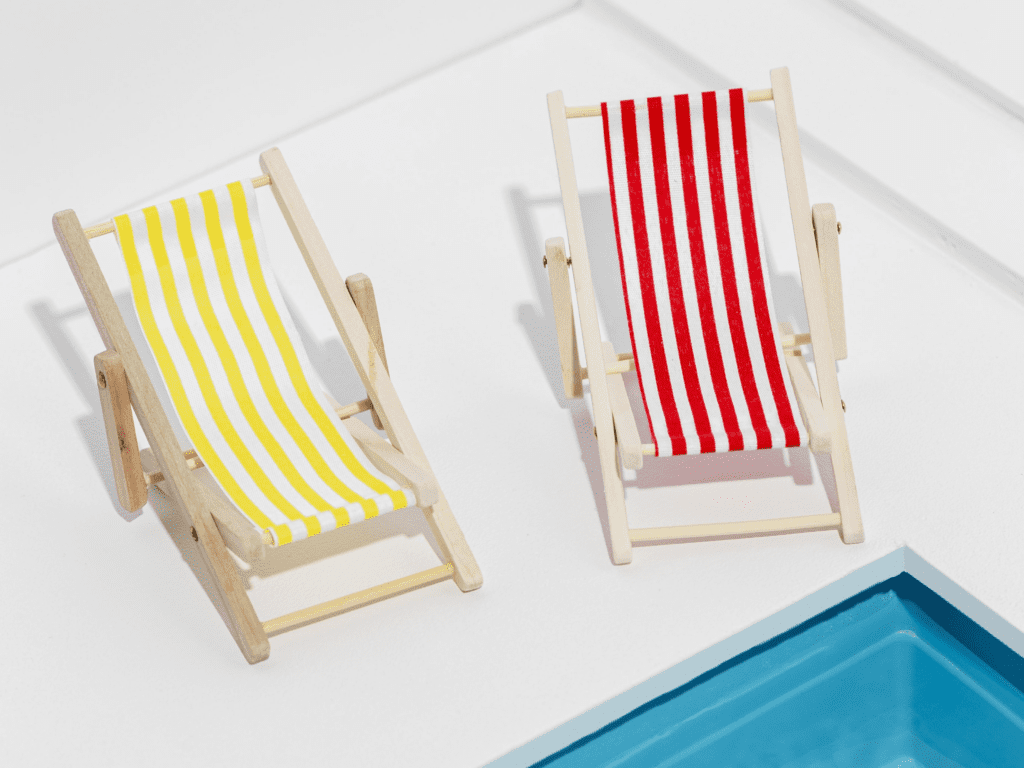 Beyond the aesthetic allure, the ideal chair seamlessly marries comfort, durability, and innovation. Whether you envision leisurely afternoons with a book in hand or sun-soaked days of pure relaxation, here are the paramount features that transform a simple chair into your poolside sanctuary. Dive in, and let's uncover the hallmarks of the best pool lounge chairs.
Comfort Levels: The heart of any lounge chair is the comfort it offers. The gold standard in this domain balances an ergonomic design—supporting the spine's natural curve—and the preferred cushioning level. While some may lean towards the solid embrace of wood or metal, others find solace in plush cushions
Functionality & Adjustability: Beyond static comfort, the modern pool lounge chair understands the ever-evolving needs of its user. The ability to adjust the recline angle ensures that whether in deep introspection, engrossed in a novel, or surrendering to a nap, the chair adapts. Portability, too, has emerged as a sought-after feature.
Aesthetics & Design: In the symphony of poolside décor, the lounge chair can either be a harmonious note or the star soloist. While the aesthetics largely hinge on individual taste, the best designs resonate with the pool's ambiance and its surroundings.
Related to: 3 Best Outdoor Patio Furniture To Make Your Own Backyard Oasis!
---
Selection for Ultimate Relaxation
In the quest for the ultimate poolside experience, this unassuming piece of furniture becomes a pivotal player, promising comfort, style, and resilience. Dive with us as we navigate the world of pool lounge chairs, ensuring your next sunny escapade is nothing short of perfection.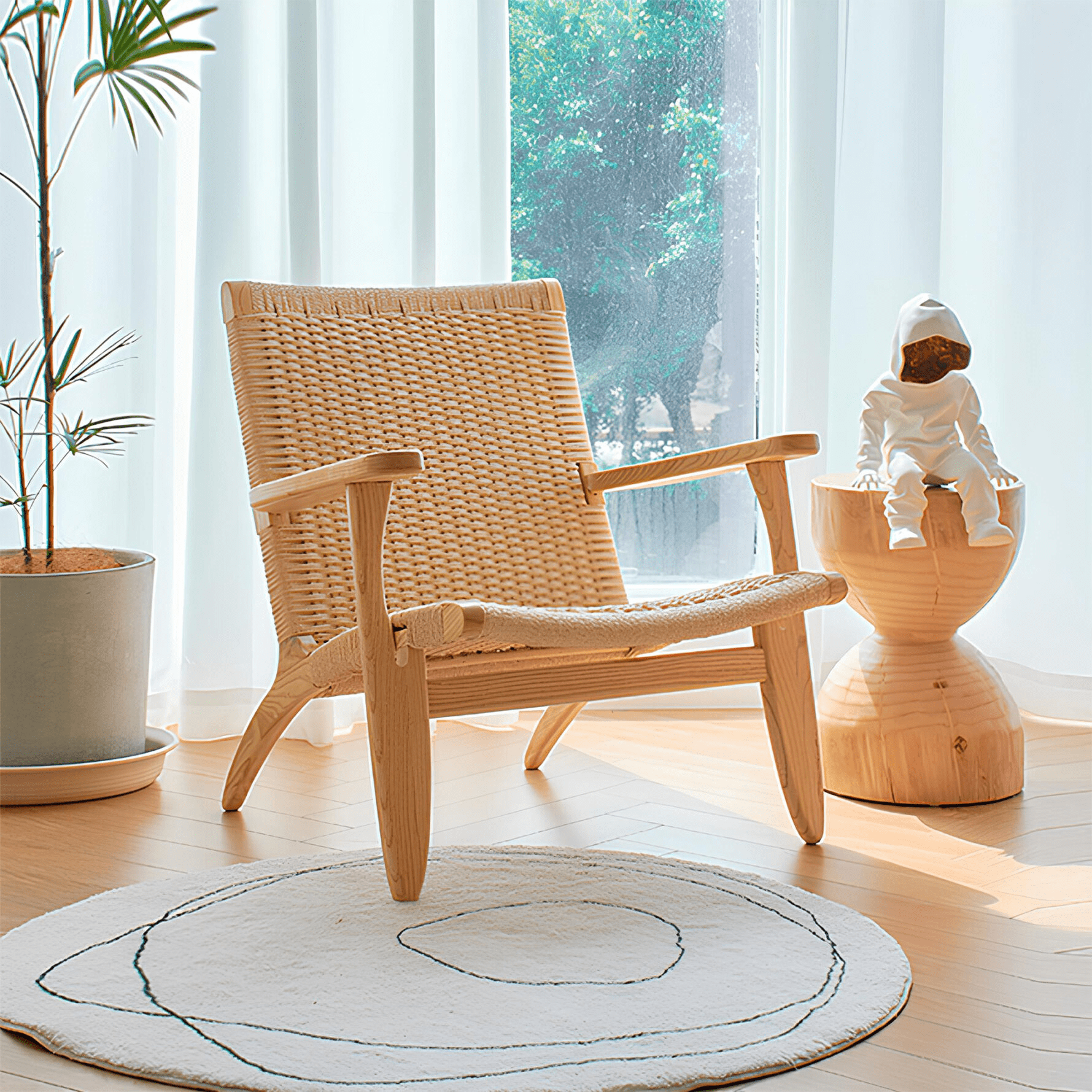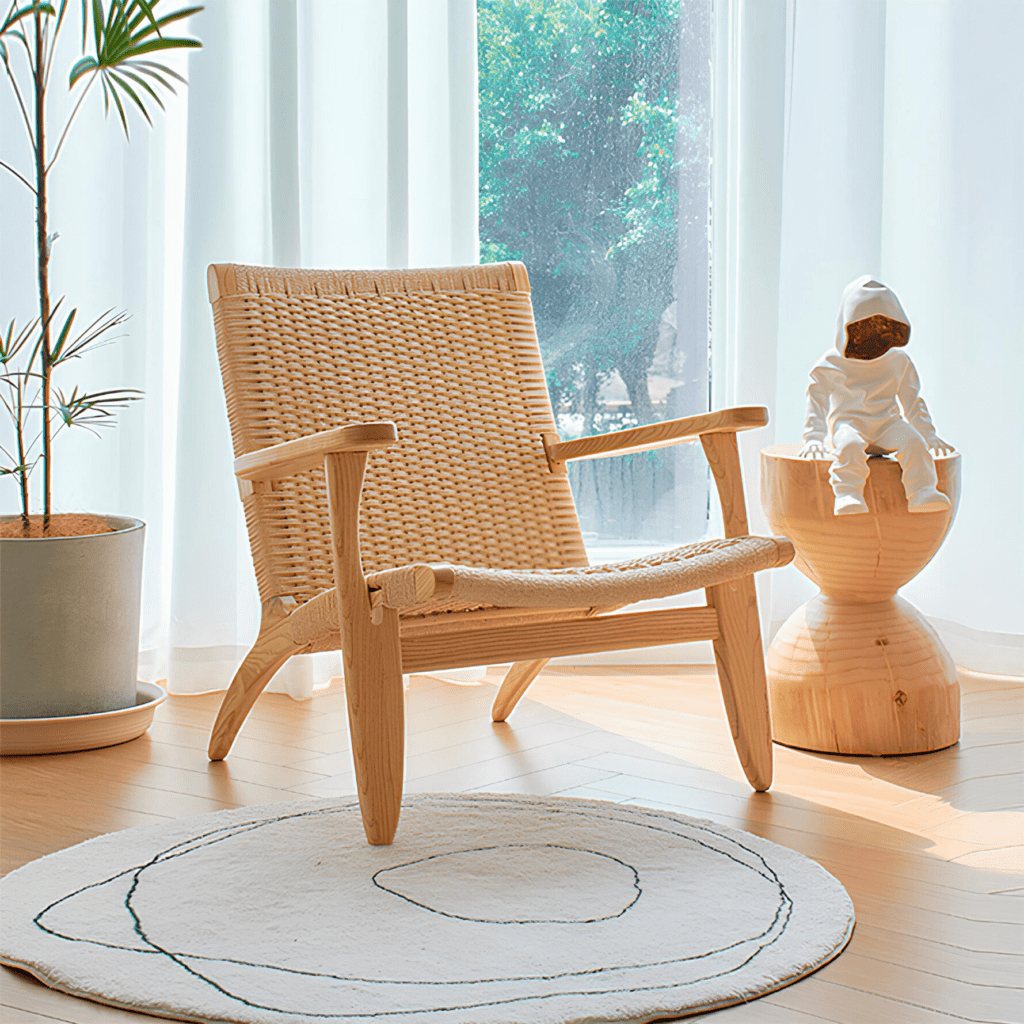 Experience the perfect blend of art and comfort with the CH25 Lounge Chair Replica, inspired by Hans J. Wegner's 1950 design. This mid-century modern masterpiece boasts an intricately woven rope seat, expert craftsmanship, and broad armrests. Constructed from solid ash wood for stability, its timeless design seamlessly fits both indoor and outdoor settings, especially right by the pool.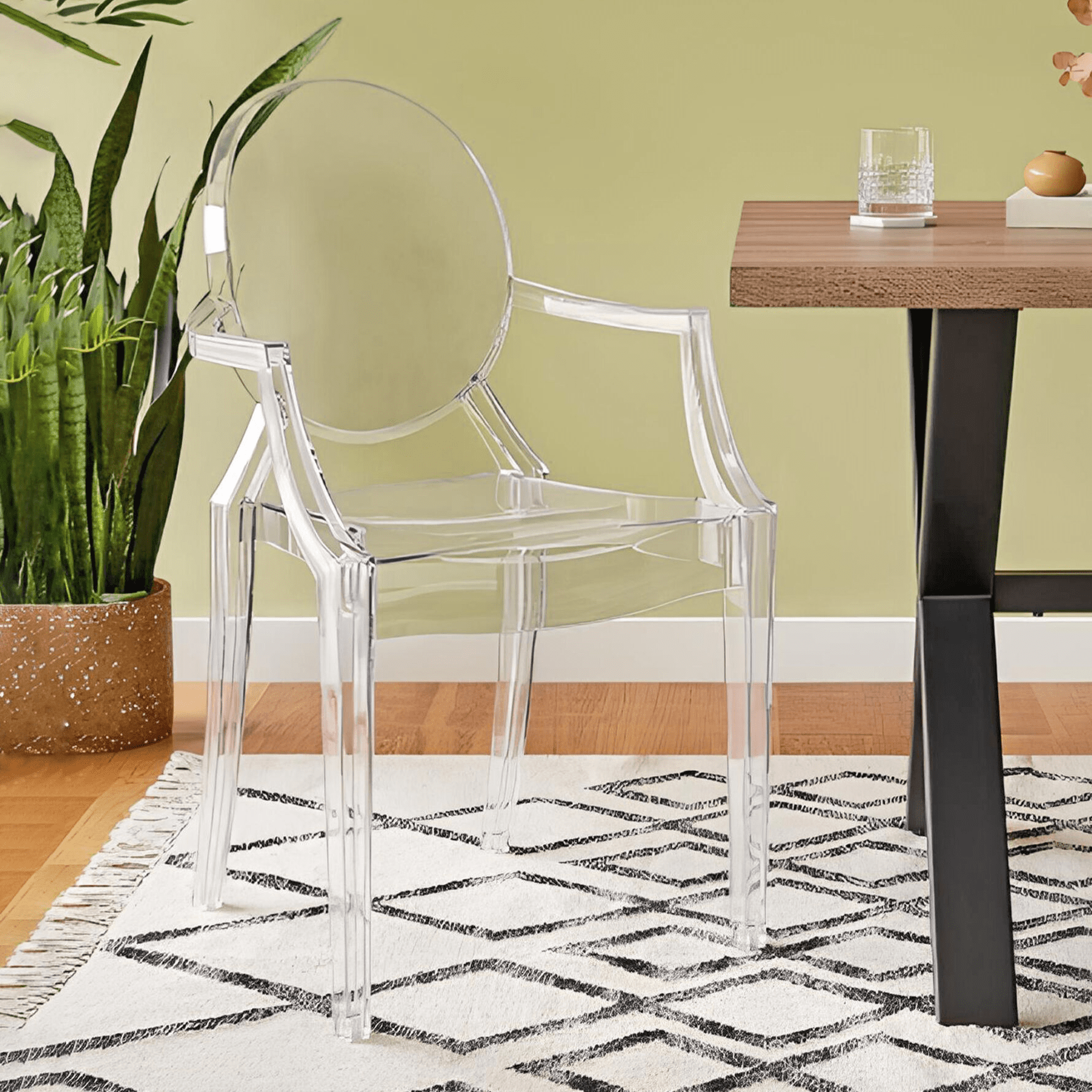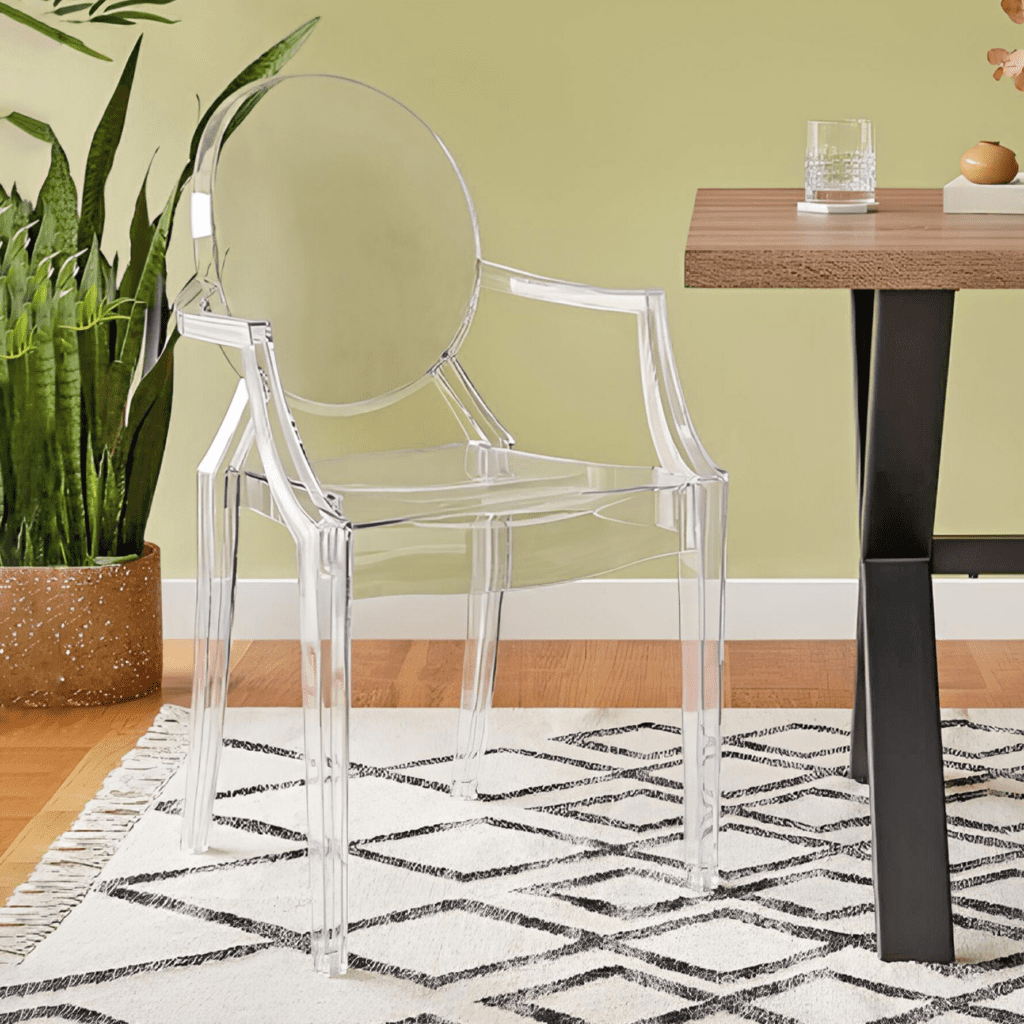 The Louis Ghost Chair Replica captivates with its crystalline allure, echoing Philippe Starck's 1970s visionary charisma. With its sleek, transparent design, it embodies modern elegance, reflecting the sunlight when used as a poolside lounge chair. Not just a visual treat, it's versatile and stackable up to six chairs for convenience. Available in nuanced shades or striking solids, this chair lets you flaunt your unique style effortlessly.
Related to: 8 Best Lounge Chairs For Bedroom 2023: Relax In Style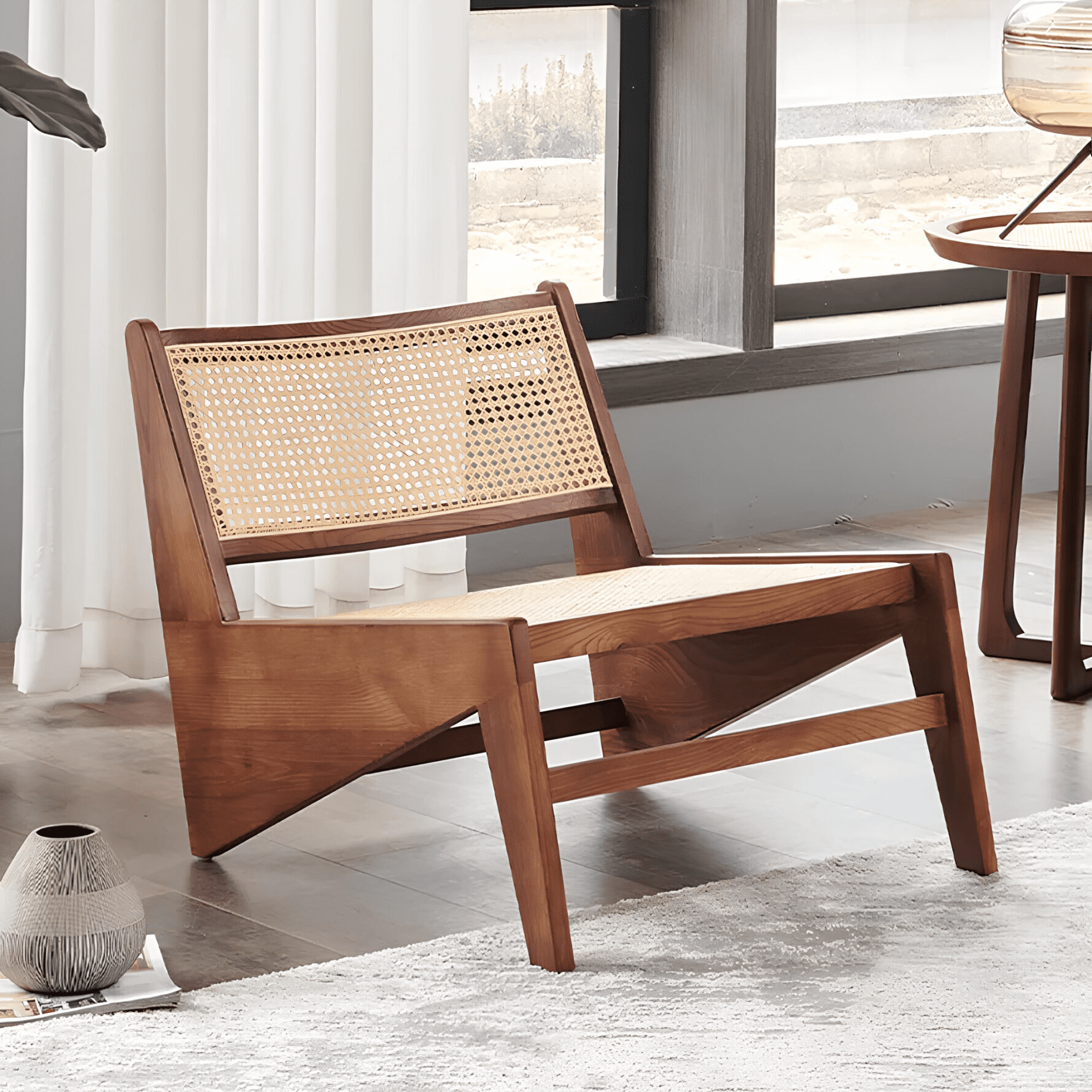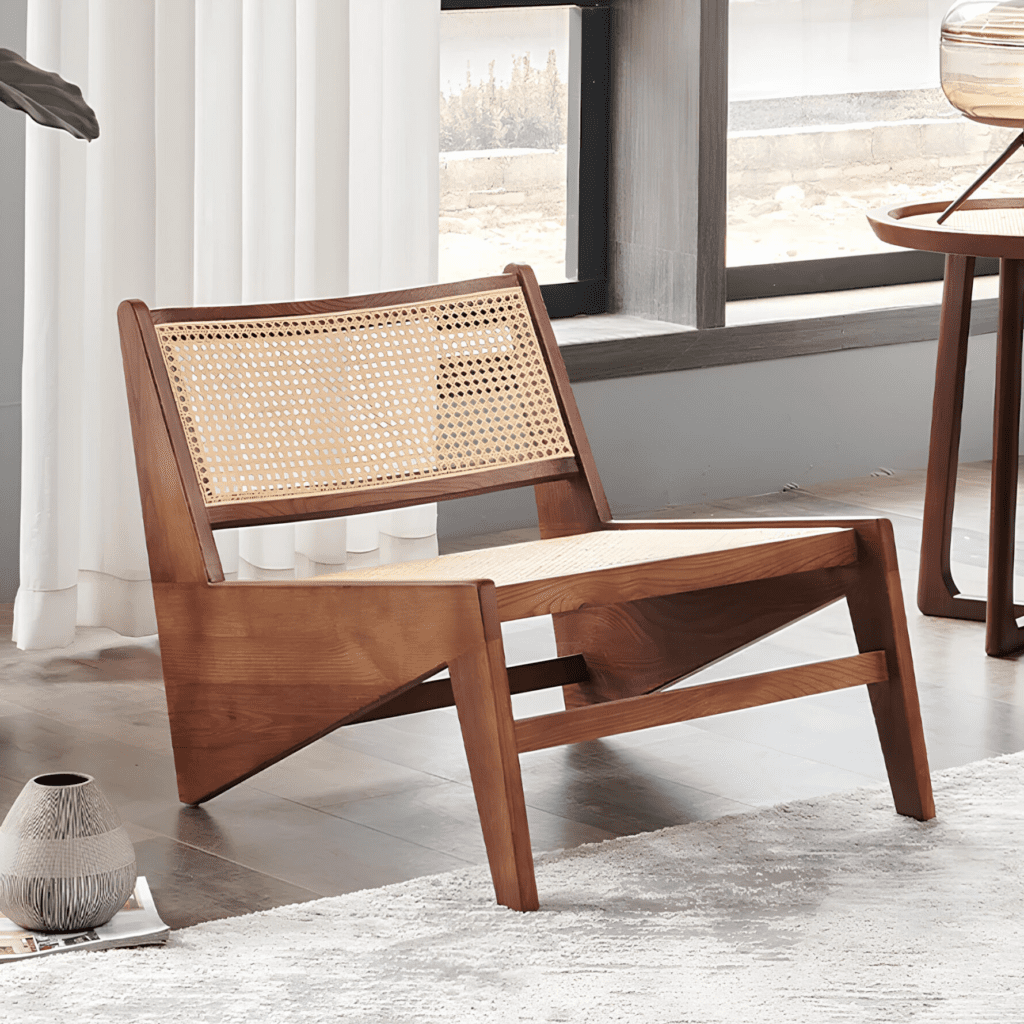 The Kangaroo Chair, an armless wooden marvel designed in 1955, stands as a testament to timeless minimalism. With its wave-like contour, it's a signature icon of the 20th century. Celebrating its iconic design, rounded edges, and gracefully arched beams, the Kangaroo Chair Replica is sculpted from patinated teak that whispers tales of bygone eras. Certainly, it would compliment the poolside view just right.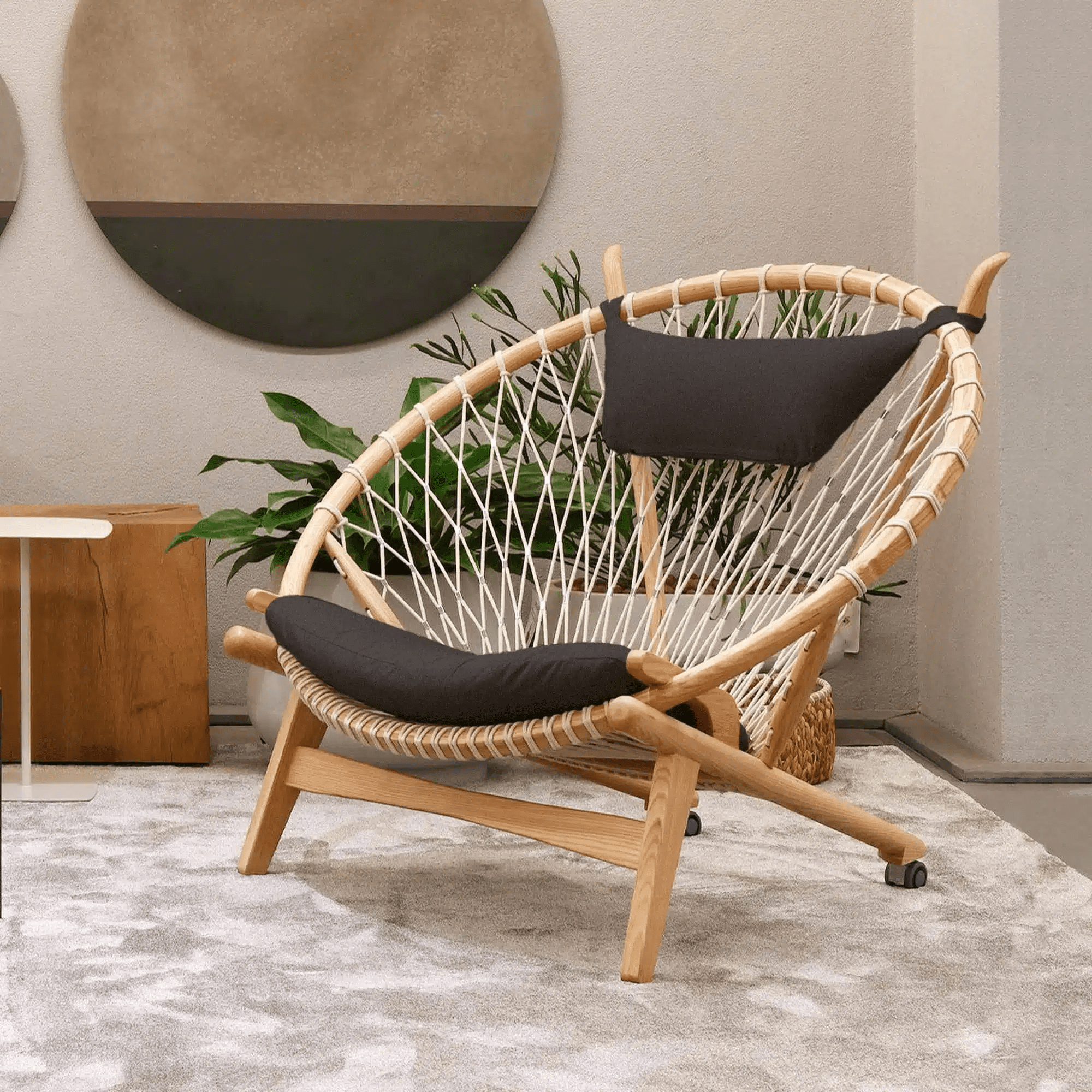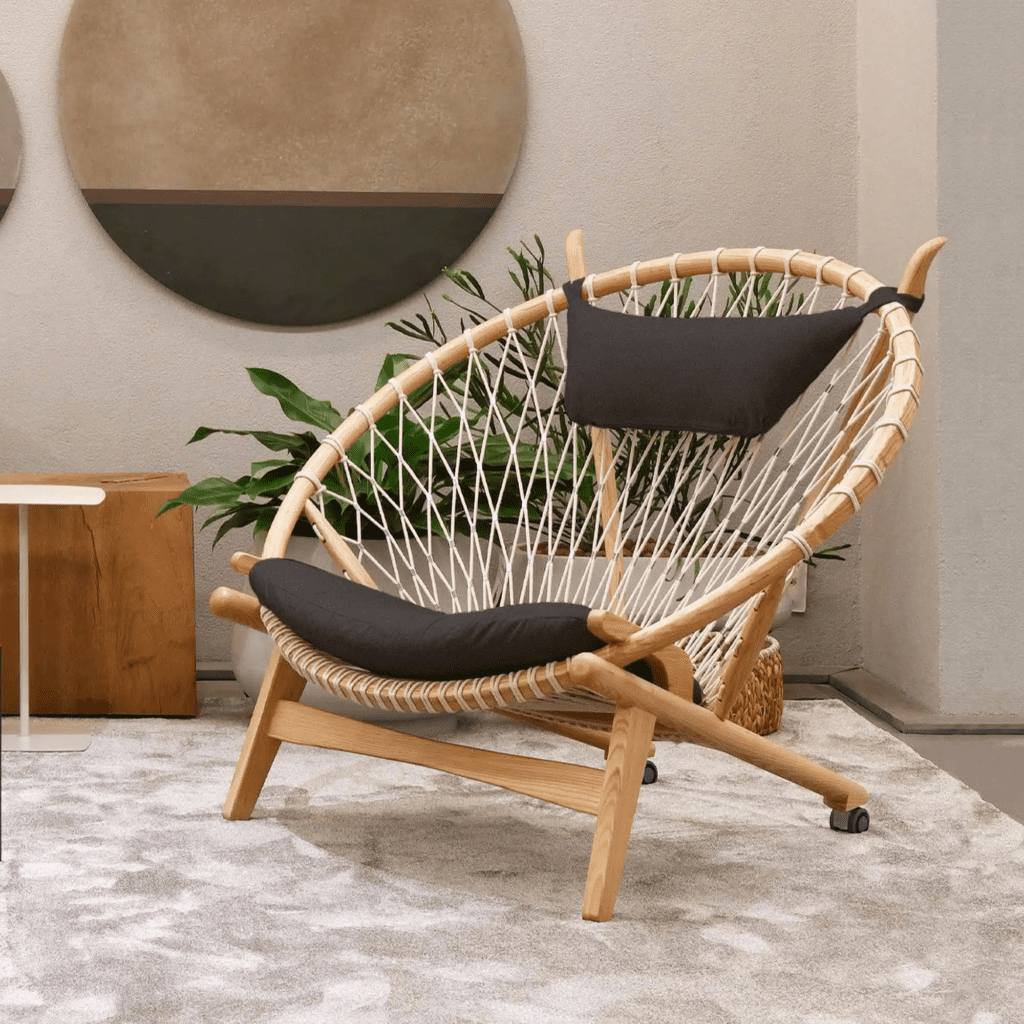 Introducing the PP130 Circle Chair Replica, a reimagined poolside indulgence. Envision yourself enveloped by the chair's gracefully curved frame, the warmth of the sun kissing your skin, as the supple leather seat supports and cocoons you in luxury. Redefine your pool lounging experience, proving that even the most casual of seating can be a luxurious, contemporary statement.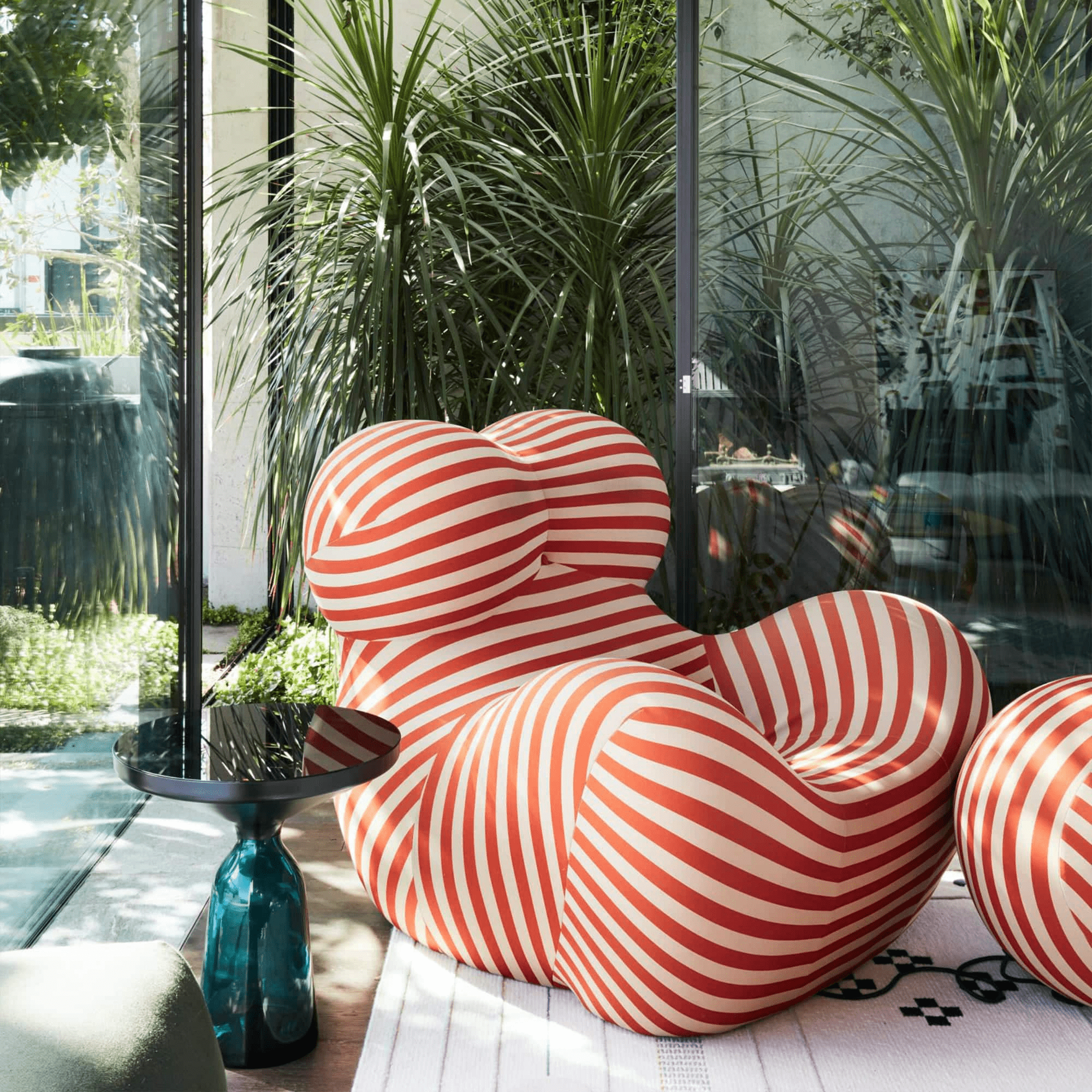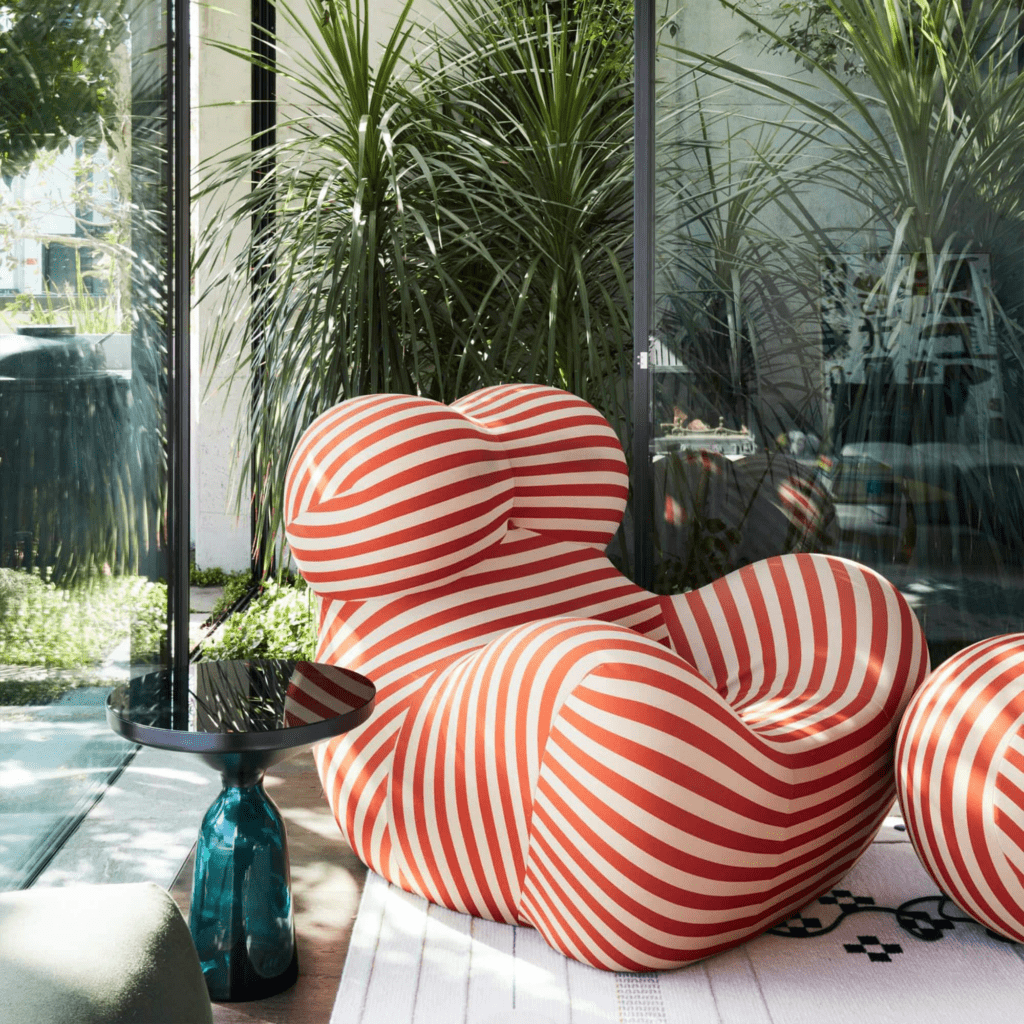 Step into the world of exquisite Italian craftsmanship with the La Mamma Up 5 and Up 6 Replica. A creation of Gaetano Pesce in 1989, this iconic chair, paired with its spherical ottoman, has graced design collections and international museums. Its eccentric look serves it well as a pool lounge chair, complimenting the blues of the water and the warmth of sunshine.
Related to: Best Living Room Chair For Sitting All Day In 2023
Conclusion
As you navigate the myriad of options available for the best pool lounge chair, remember to seek a balance between immediate appeal and long-term value, ensuring every moment is elevated by your choice. Making the right selection not only enhances your current experience but also invests in countless cherished moments ahead. Further complete the enjoyment with the right table by its side.
FAQ
What materials are best for pool lounge chairs?
The optimal materials for pool lounge chairs encompass teak, aluminum, resin wicker, and UV-protected fabrics. These are chosen not only for their weather-resistant properties, essential for handling the sun and rain typical of poolside settings, but also for their durability against wear and tear.
How can one ensure the longevity of a pool lounge chair?
To ensure a pool lounge chair's longevity, especially amid fluctuating weather conditions, regular cleaning with mild soap and water is paramount. This routine eliminates residue and potential contaminants. For teak chairs, periodic oiling can preserve its color and prevent it from drying out. Protective covers during the off-season or adverse weather, coupled with storing cushions indoors, can significantly prolong the chair's life.
Why is adjustability a crucial feature in pool lounge chairs?
Adjustability in a pool lounge chair elevates the comfort and versatility of the user experience. Chairs that offer varied recline positions cater to a range of activities, from reading to sunbathing. This feature not only enhances ergonomic comfort, allowing users to find the perfect position for their posture but also accentuates the overall relaxation experience.