Your garden should be a tranquil haven where you can unwind, socialize, and connect with nature. The sunshine and fresh air are nice, but it's impossible to appreciate them when there's nothing exciting about the environment. By incorporating natural features, your yard can become a relaxing retreat with our Best Outdoor Patio Furniture to Make Your Own Backyard Oasis!
Outdoor Patio Furniture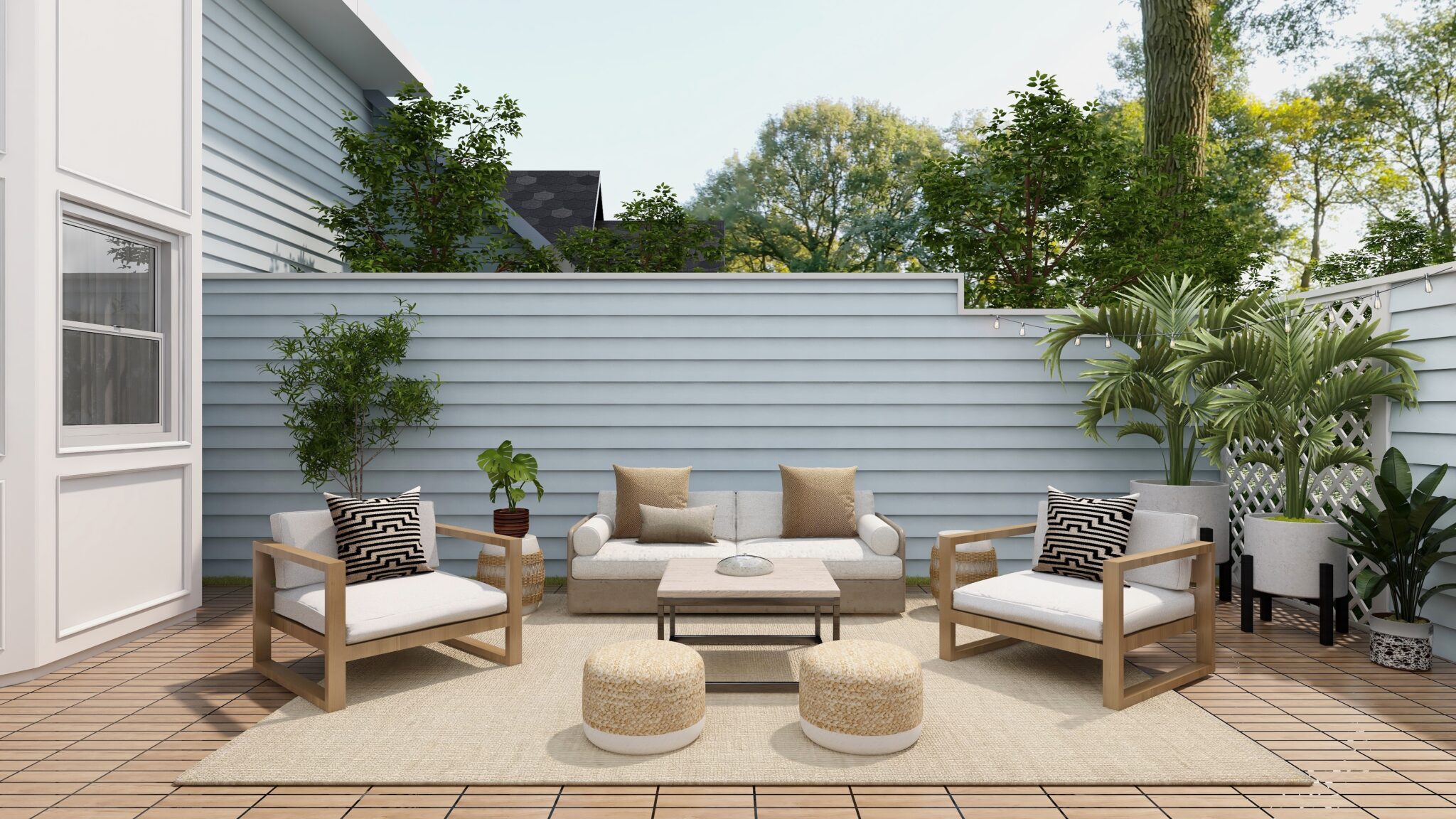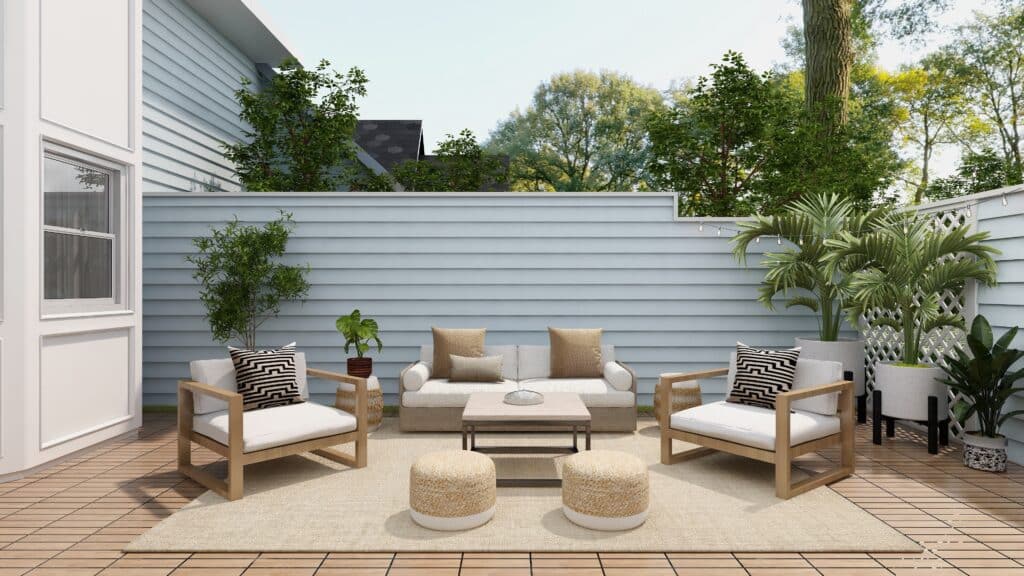 Investing in high-quality patio furniture is essential for making your backyard into a relaxing retreat. Think about the durability, weather resistance, and design of the furniture items, whether you're looking for lounge chairs for relaxation, dining sets for entertaining, or storage solutions for organizing. Make the most of your outdoor area by furnishing it with a variety of seating options, tables for various activities, and decorative accents.
Picking Outdoor Patio Furniture Tips
✅ Determine the layout
To choose outdoor furniture with the proper proportions and shapes, imagine the space as you would like it to appear indoors.
✅ Outdoor flooring
Consider the feet and material of the furniture, as well as the surface it will sit on, to prevent annoying (or even dangerous) arrangements.
✅ Capacity of Seating
Think about how many people will be utilizing the furniture on a regular basis and how much room you have.
✅ Select a Format
Think of using colors and shapes from your internal décor, as well as contrasting materials like metal furniture on a wood deck.
Best Outdoor Patio Furniture from Sohnne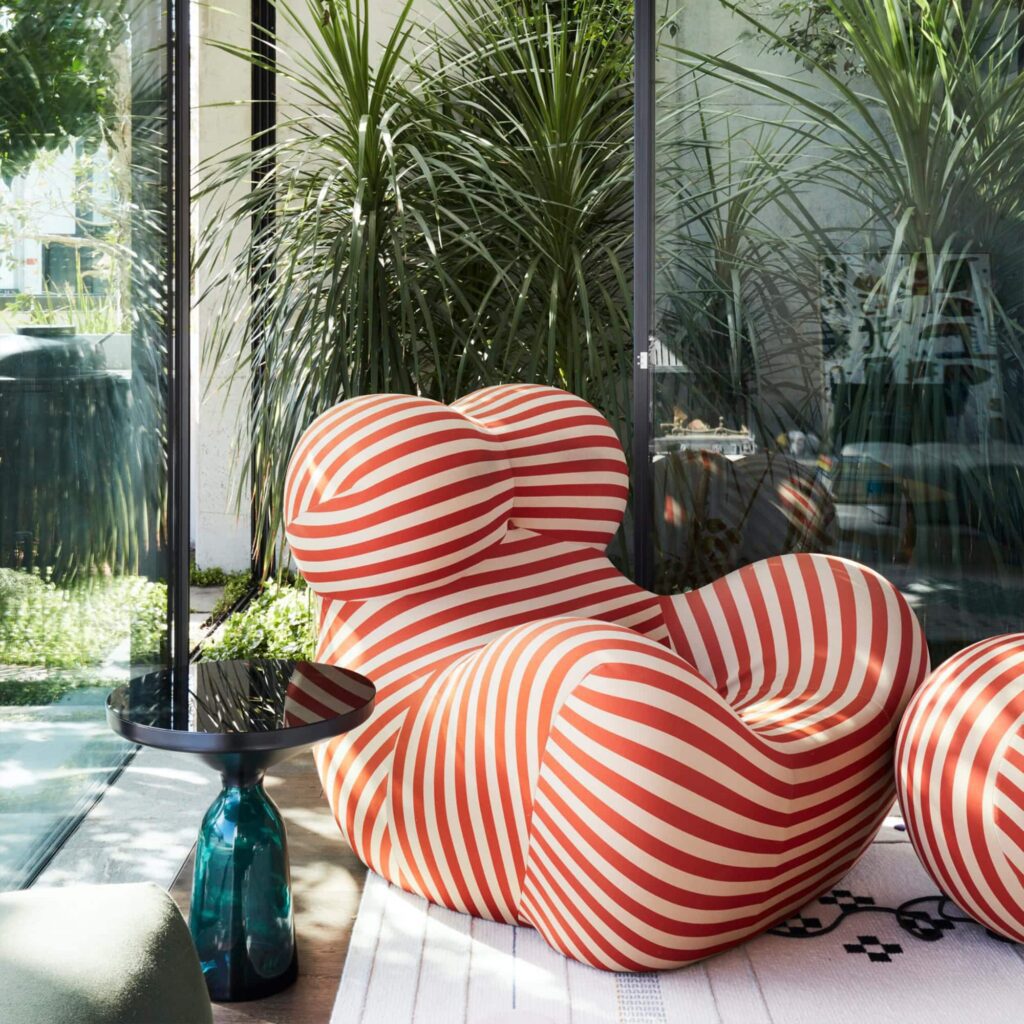 La Mamma Up 5 and Up 6 Replica by Sohnne is an exquisitely designed and expertly manufactured piece of furniture. This reproduction is a fitting tribute to Gaetano Pesce's groundbreaking original. This chair's distinctive form makes it an instant conversation piece.
La Mamma Up 5 And Up 6 Replica by Sohnne stands out as the best pick for outdoor patio furniture due to its superior quality, comfort, versatility, timeless design, low maintenance requirements, attention to detail, and reliable manufacturer's warranty. It combines functionality, durability, and aesthetic appeal, making it the ideal choice for creating a comfortable and stylish outdoor oasis.
Reason: The importance of hassle-free maintenance. The La Mamma Up 5 And Up 6 Replica are designed with materials that are resistant to UV rays, fading, and rust, reducing the need for frequent upkeep. This means you can spend more time enjoying your outdoor oasis and less time on maintenance tasks.
Price: $2,899 $1,899
Rating: ⭐⭐⭐⭐⭐ (4.9/5)
Honest Review: "I bought this a month ago and I'm so glad that I did. Fits perfectly without taking away much-needed space. It is very comfortable and easy to move around."
Related to: Need To Know! 4 Best Couches For Small Spaces In 2023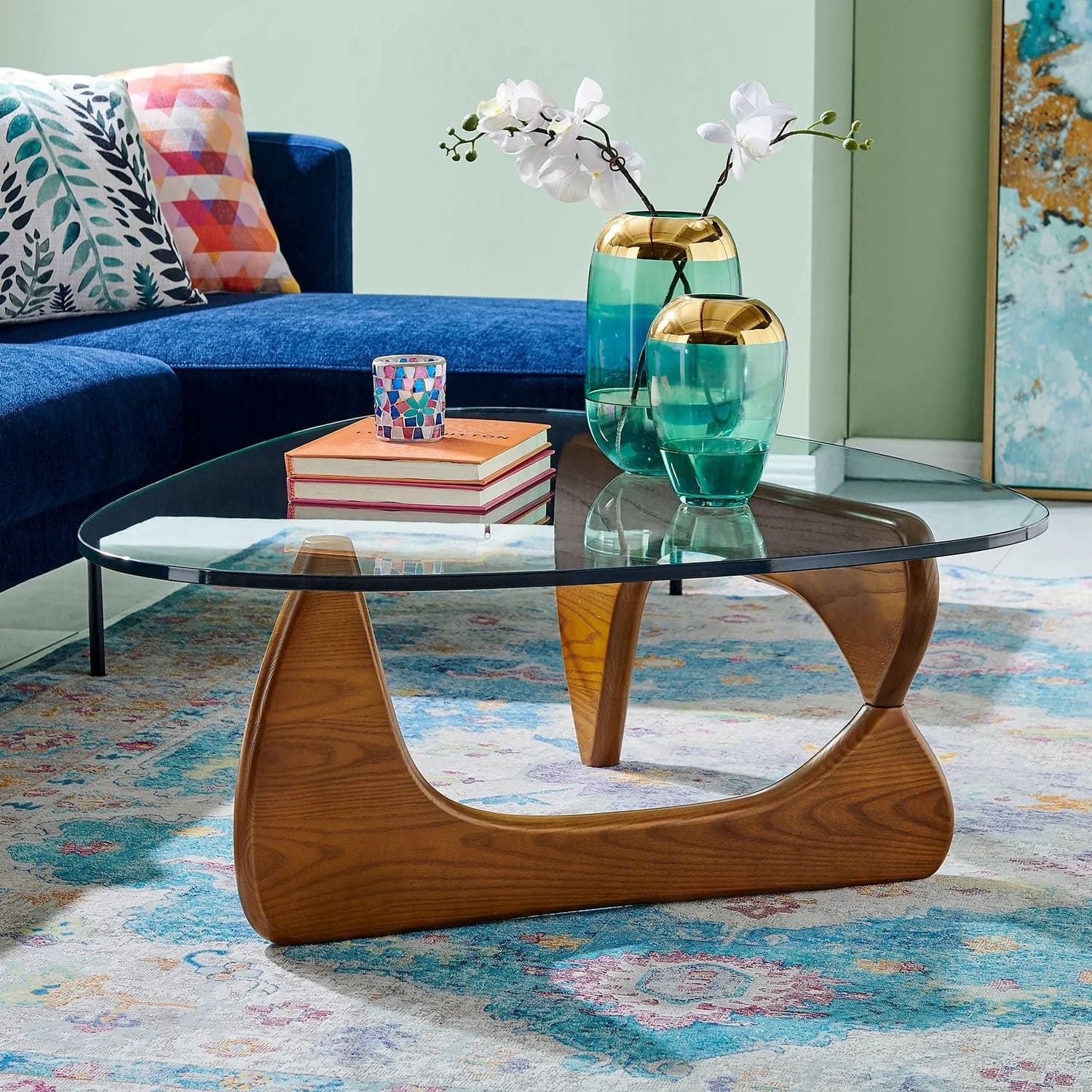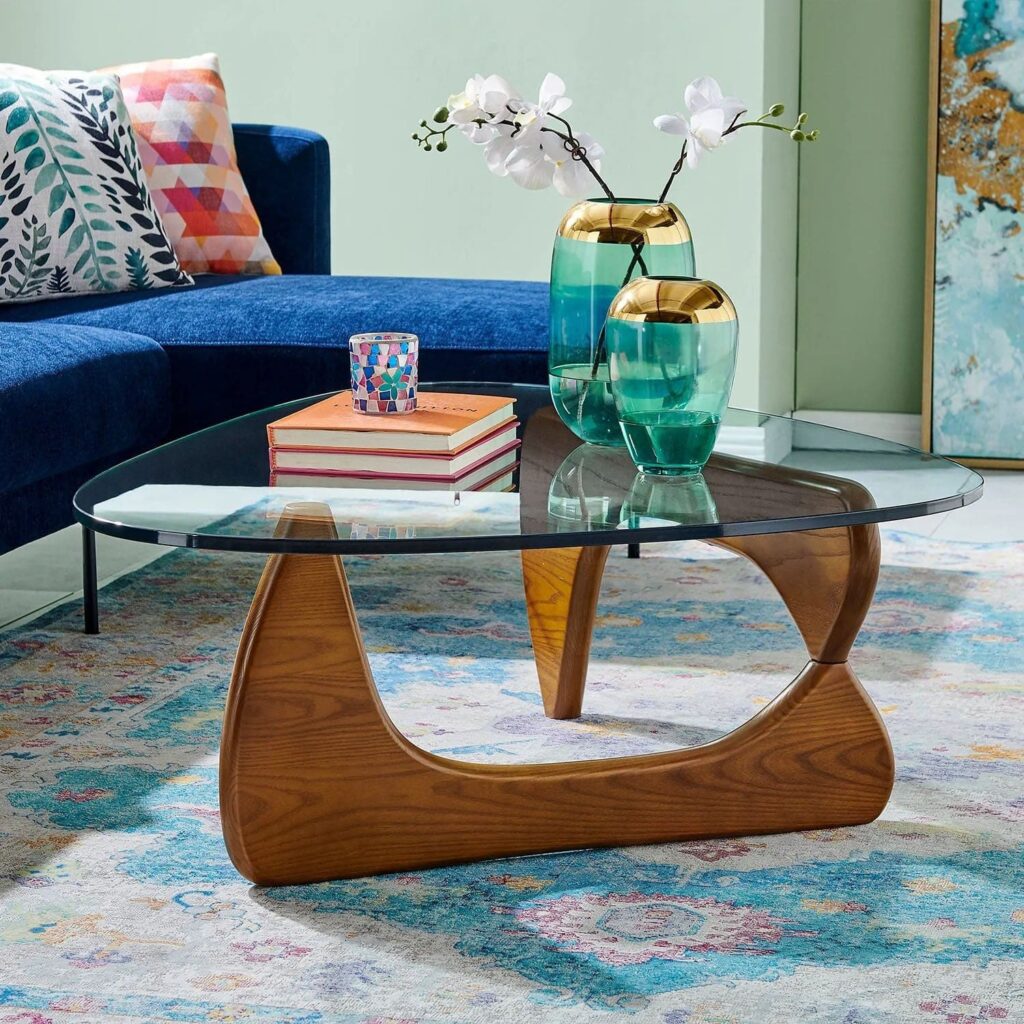 This replica table exudes a timeless aesthetic that effortlessly complements various design styles. Whether your outdoor space features a contemporary, modern, or traditional theme, the Noguchi Table Replica adds a touch of sophistication and elegance.
The Noguchi Table Replica can be placed not only on outdoor patios but also in various outdoor settings. It complements garden areas, poolside lounges, or even rooftop terraces, adding a touch of sophistication to any outdoor environment.
Reason: The table is constructed with durable materials like weather-resistant solid wood or synthetic rattan, making it resistant to UV rays, moisture, and fading. This durability allows it to withstand the elements and retain its beauty over time.
Price: $1,099 $619
Rating: ⭐⭐⭐⭐⭐ (4.8/5)
Honest Review: "I've always been a fan of mid-century modern design, and this table fits right in with my aesthetic"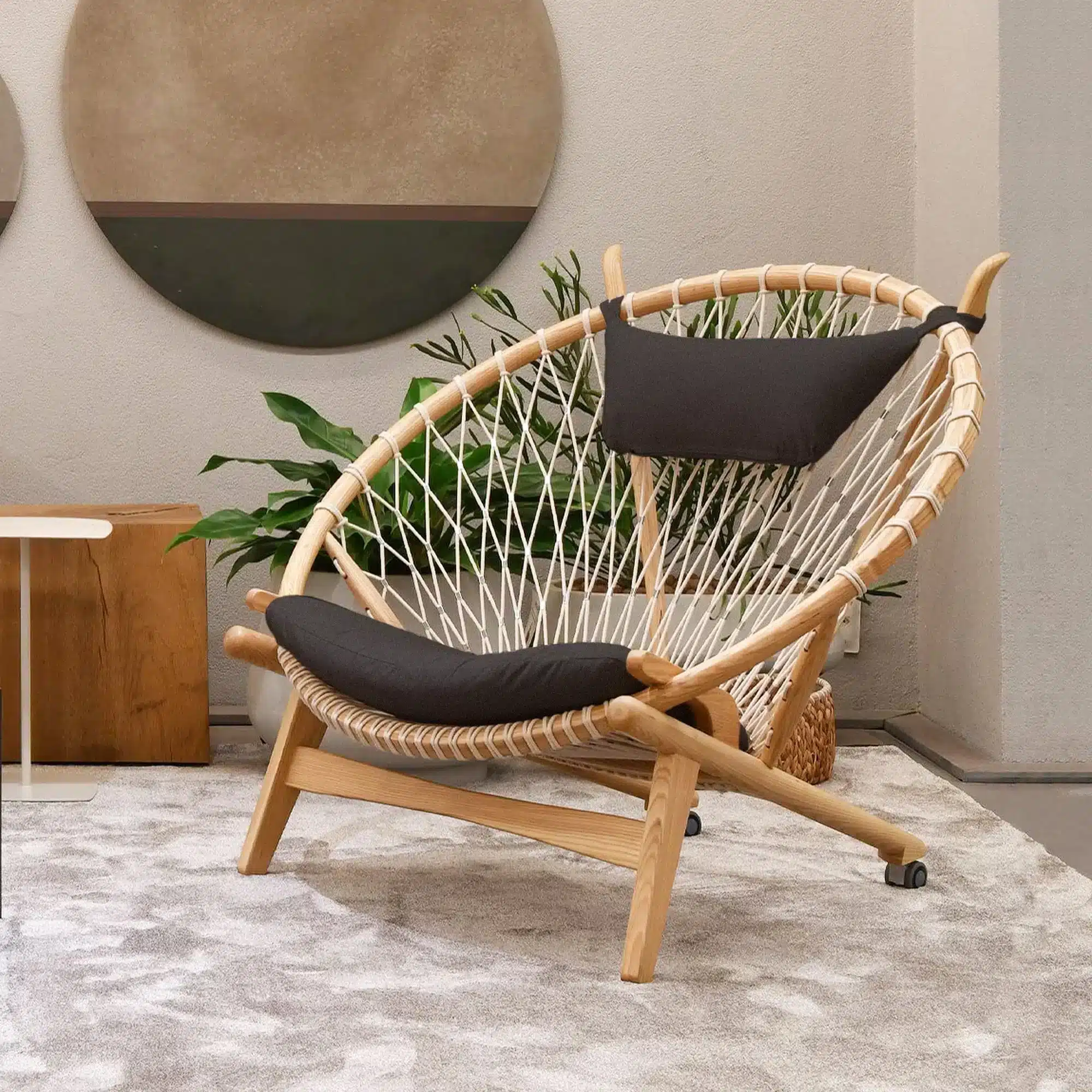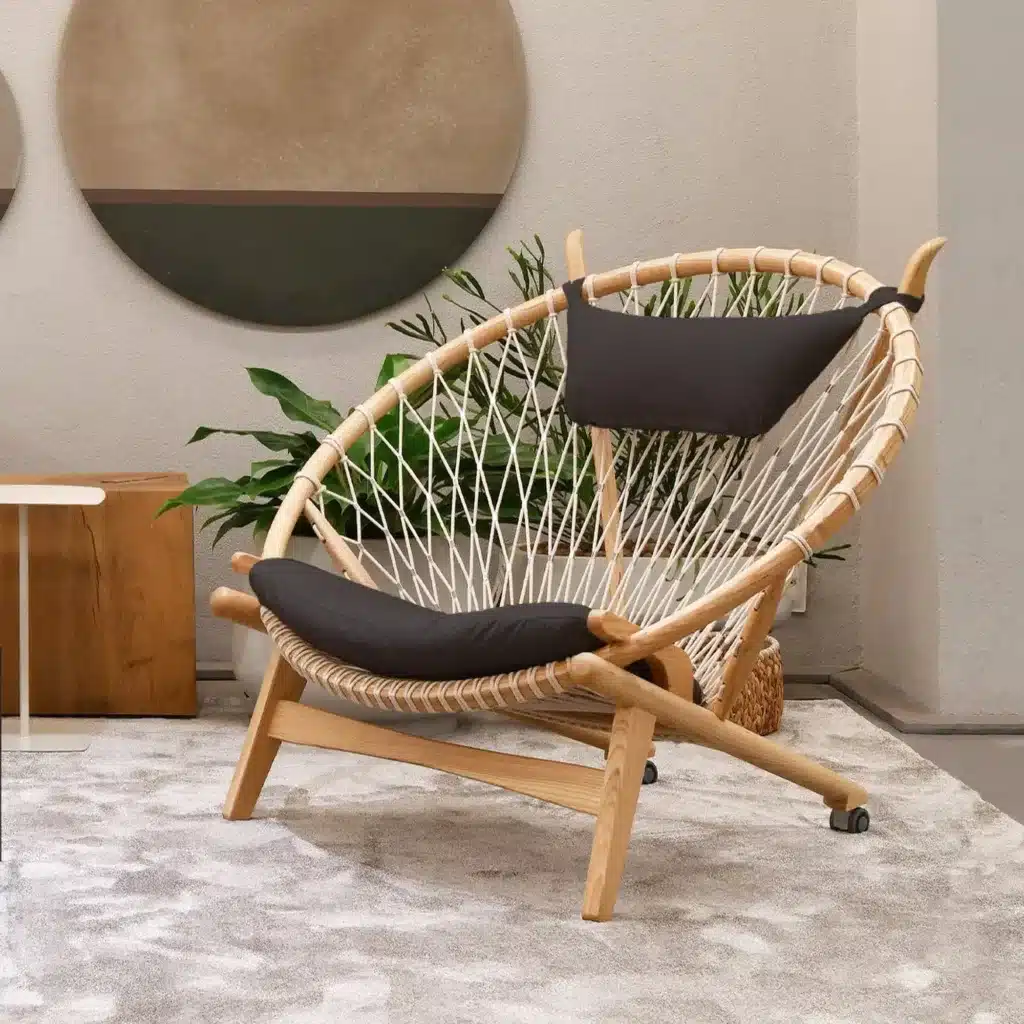 PP130 Circle Chair Replica features a distinctive and eye-catching design that adds a touch of modern elegance to any outdoor space. Its circular shape, curvaceous lines, and minimalist aesthetic make it a standout piece of furniture that enhances the overall ambiance of your patio.
The circular shape cradles your body, providing a cozy and enveloping seating experience. The chair may also come with plush cushions that further enhance comfort and can be easily cleaned or replaced. The PP130 Circle Chair Replica requires minimal upkeep, making it a hassle-free choice. Simply wipe down the chair with a damp cloth or mild soap and water to keep it clean and looking fresh.
Reason: The chair is crafted using durable materials such as weather-resistant rattan or synthetic wicker, making it highly resistant to UV rays, moisture, and fading. It is designed to endure the elements and maintain its structural integrity over time.
Price: $1,899 $1,339
Rating: ⭐⭐⭐⭐⭐ (4.7/5)
Honest Review: "Love love love these chairs! High quality, durable, and great size. Exactly what I was looking for. The material is more durable, won't wear, and won't snag clothing, very very unique design indeed. The wheels are also a really cool touch as I can just pull it anywhere I want. Love Love Love!"
Related to: 4 Best Tan Accent Chairs For Living Room As The Focal Point Of Your Space
Conclusion
If you want to turn your backyard into a tranquil retreat, you need to invest in high-quality outdoor patio furniture. You can make your outdoor area into a special place to unwind, have gatherings, and get in touch with nature if you give serious thought to factors like comfort, durability, adaptability, and visual appeal. Each piece of furniture, from the chic lounge chairs to the practical dining sets to the artistic accent pieces, is essential in creating a warm and relaxing atmosphere.
Invest some time in doing research, visualizing your ideal outdoor haven, and making a furniture purchase that reflects your personality and elevates your time spent in the great outdoors. When you have high-quality outdoor patio furniture, you can relax in your own backyard and enjoy the scenery while making memories that will last a lifetime.
FAQ