Outdoor spaces are an extension of our homes, allowing us to relax, entertain, and enjoy nature. It's the perfect time to refresh and revitalize your outdoor areas, creating a haven for relaxation, entertainment, and enjoyment. With the best outdoor patio furniture, you can create a stylish and functional living space that seamlessly blends with the natural surroundings and caters.
We will explore a curated selection of top-quality outdoor patio furniture options that offer durability, comfort, and aesthetics, allowing you to maximize your outdoor space throughout the year. From trendy designs to timeless classics, discover the best options to transform your outdoor space into an inviting oasis for gatherings, relaxation, and unforgettable moments.
Understanding of Outdoor Patio Furniture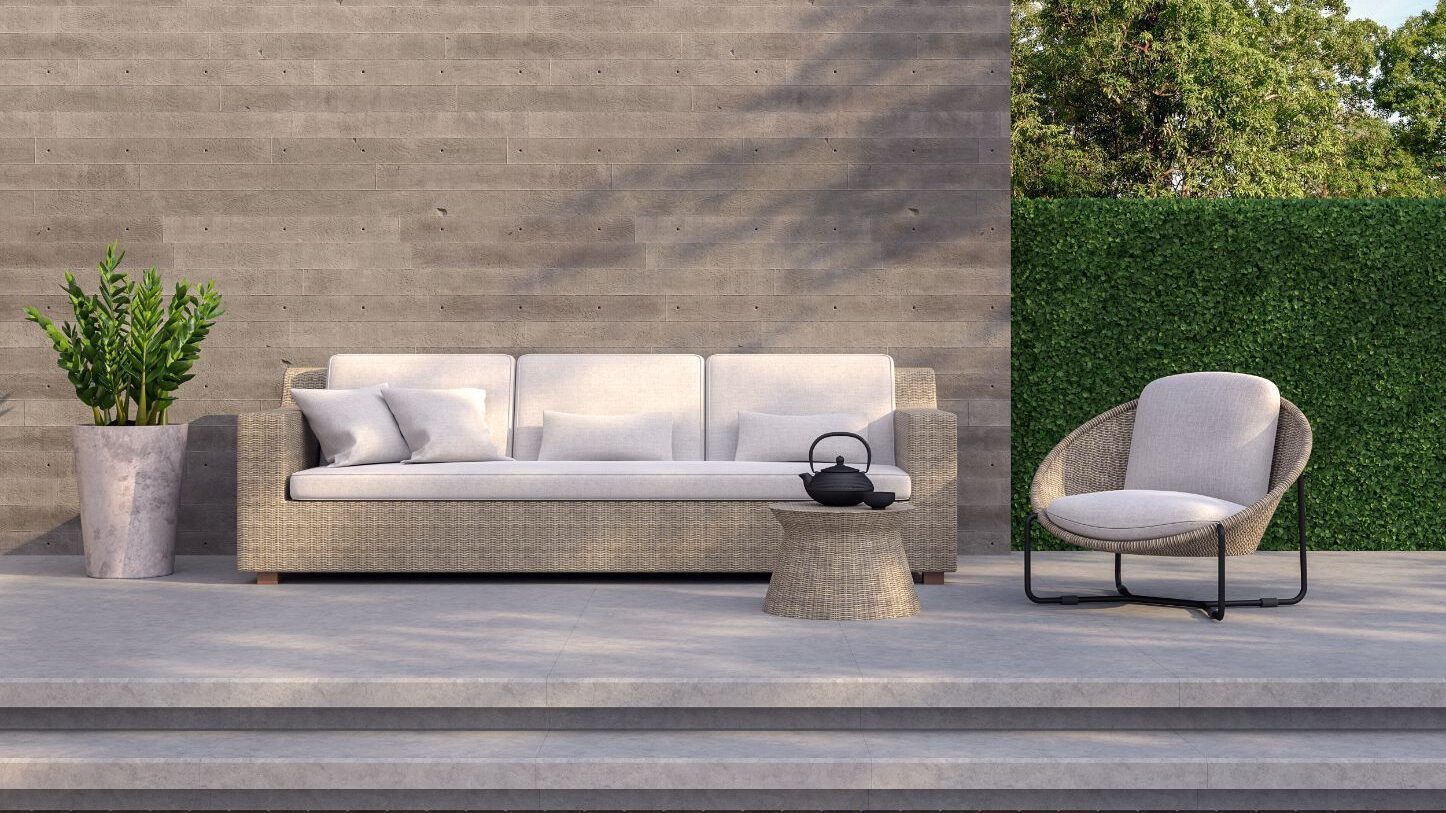 The concept of outdoor living spaces can be traced back to ancient civilizations, where gardens and courtyards were adorned with seating and lounging areas. However, it was during the Renaissance period that the idea of outdoor furniture truly blossomed.
European gardens became a focal point for social gatherings, creating ornate, decorative furniture designed specifically for outdoor use. Since then, outdoor patio furniture has evolved to meet changing styles, materials, and functionality. So, Let's dive in and discover the perfect furniture pieces that will elevate your outdoor space to new heights.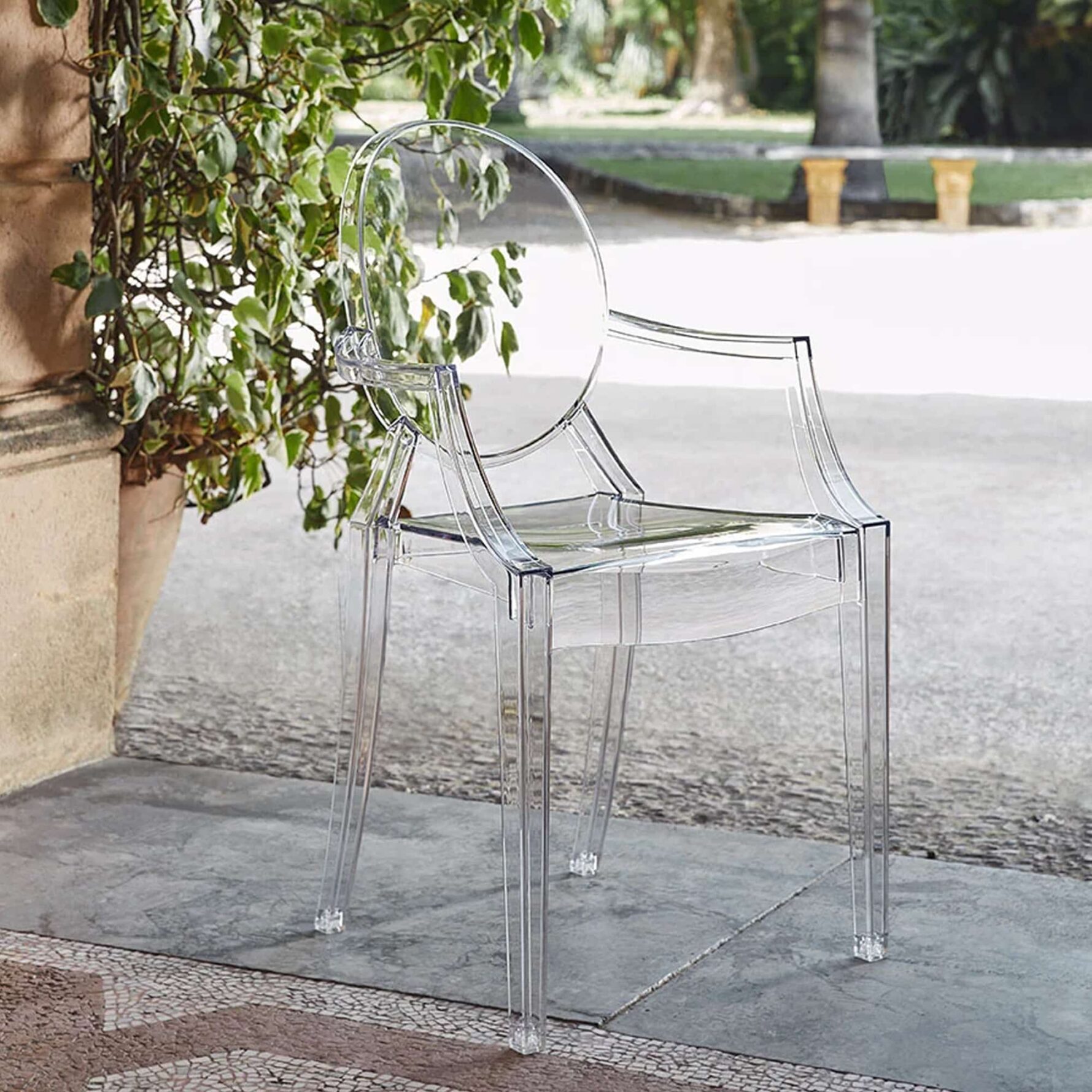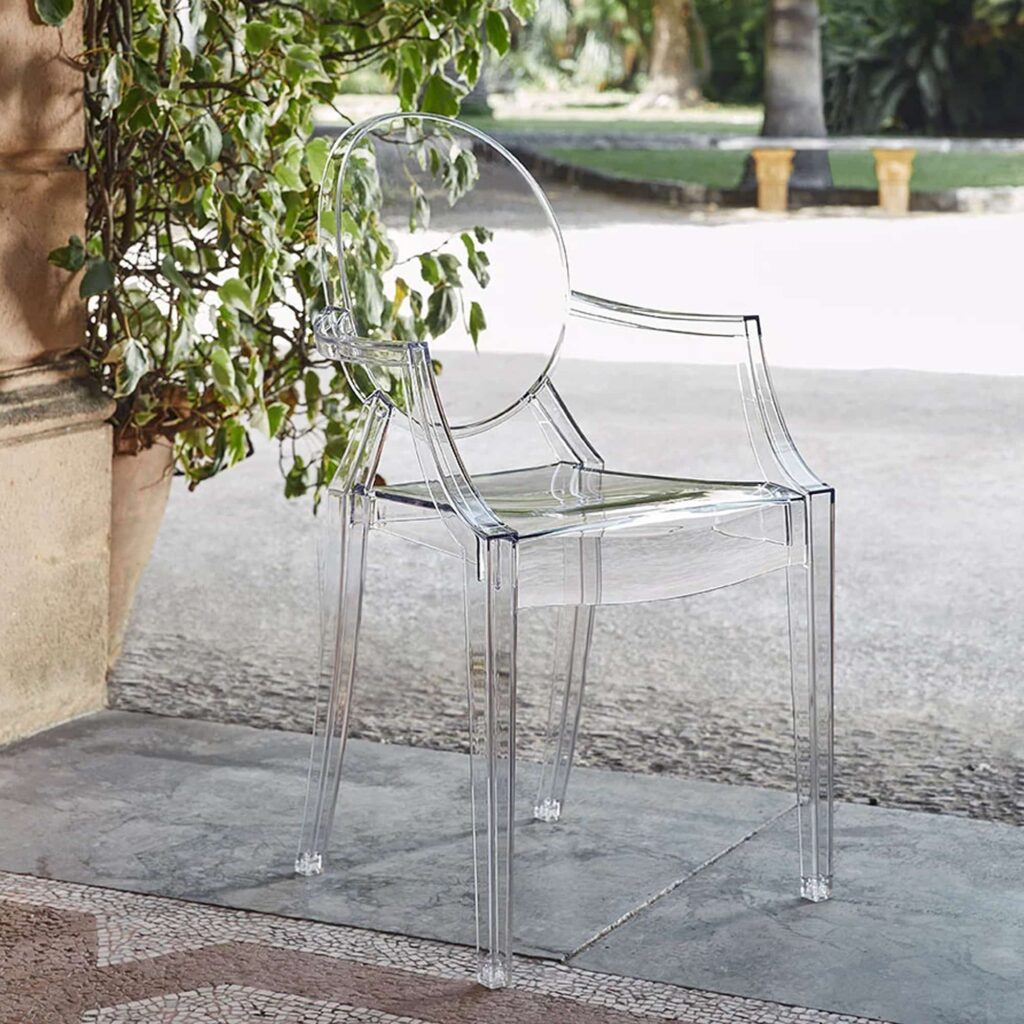 Introducing the captivating Louis Ghost Chair Replica, a standout choice in outdoor patio furniture. As your gaze meets this chair, you will be immediately enchanted by its ethereal and crystal-like aesthetics.
Designed by Philippe Starck in the 1970s, this chair exudes an undeniable charisma bound to elevate the ambiance of any outdoor environment it adorns. Prepare to discover the best outdoor patio furniture and be mesmerized by the allure of the Louis Ghost Chair Replica.
Related to: The Best Chair For Reading Sessions In 2023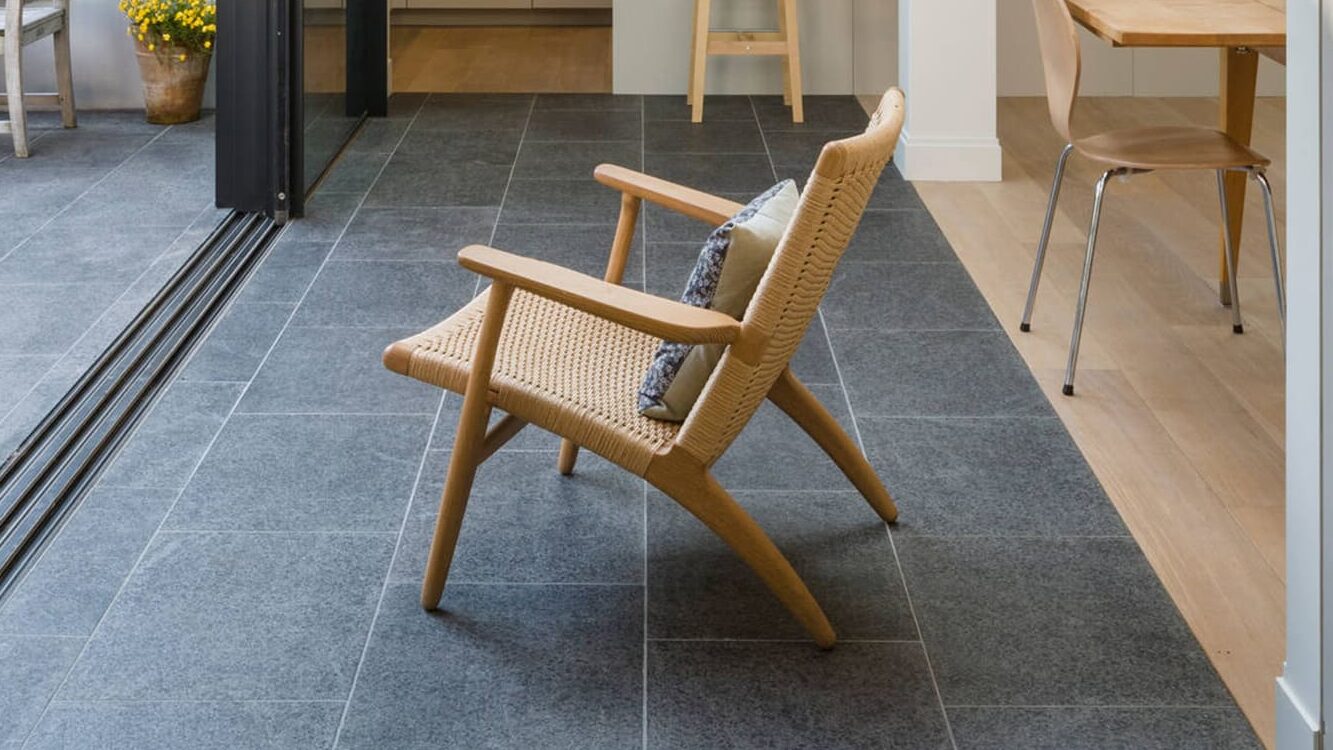 The CH25 Lounge Chair Replica is a masterpiece among the best outdoor patio furniture options available. Designed by Hans J. Wegner, this chair is a work of art with its organic curves and impeccable craftsmanship. Its unique features, such as the intricately woven rope seat and back, exude mid-century modern style.
This chair offers optimal comfort with a low seat and reclining back, while the solid ash wood front legs provide sturdy support. Whether indoors or outdoors, the CH25 Lounge Chair Replica combines elegance, style, and durability to create an exceptional seating experience. Elevate your outdoor space with this stunning and functional piece of furniture.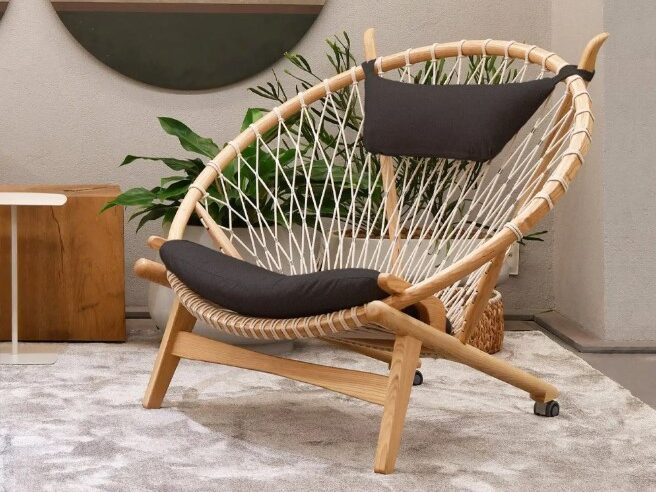 The PP130 Circle Chair Replica is an excellent choice for the best outdoor patio furniture. Designed by Hans J. Wegner, this chair offers a comforting embrace reminiscent of a long-lost friend. Its elegantly curved frame and supple leather seat provide a relaxing and inviting seating experience.
Despite its size, the chair is surprisingly portable, making it practical and easy to move around. The expert craftsmanship is evident in its circular shape, accommodating a Kraft Paper Rope back and a linen-upholstered neck rest and seat.
With its unique blend of whimsy, practical comfort and versatility, the PP130 Circle Chair Replica is a standout piece that adds an eye-catching touch to any outdoor setting. Elevate your outdoor patio space with this exceptional chair that combines style, comfort, and convenience in one elegant package.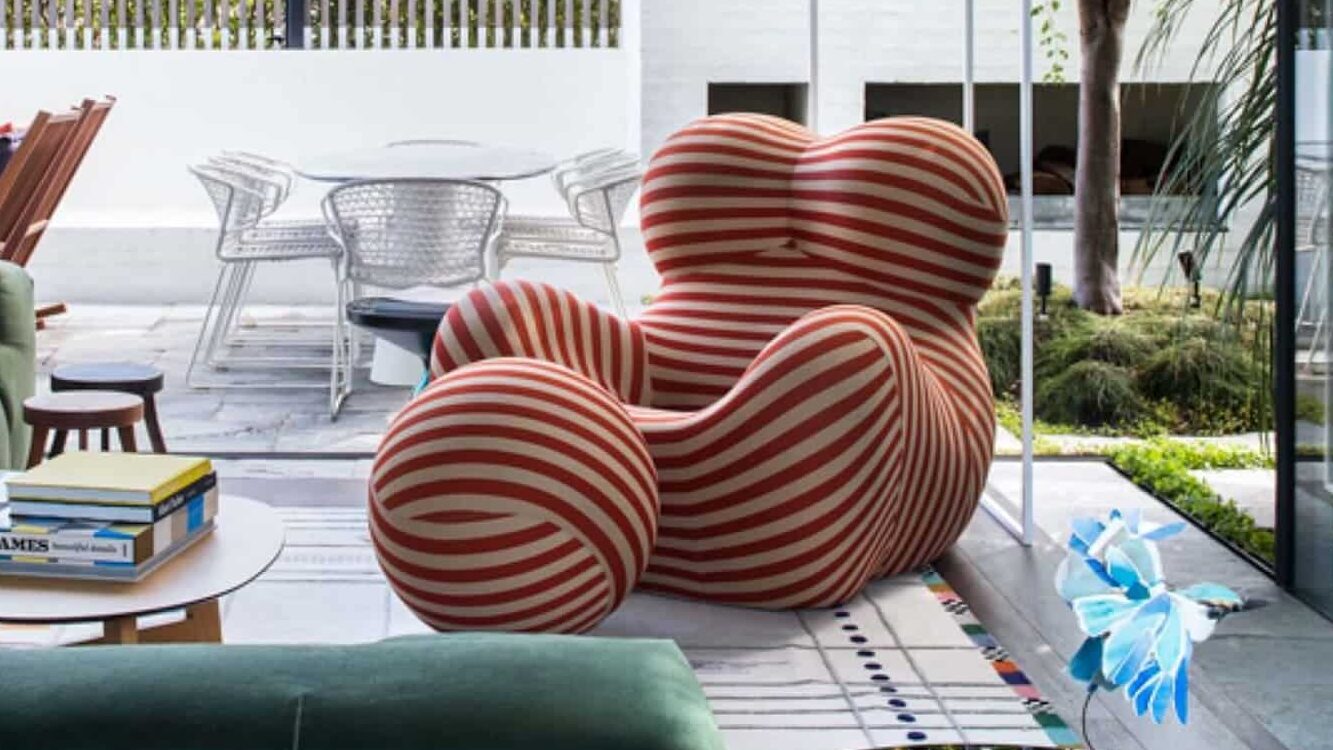 La Mamma Up 5 and Up 6 Replica is a timeless icon of Italian design and a standout choice for the best outdoor patio furniture. Its unique design features a large chair with a spherical ottoman, symbolizing feminine strength and comfort. The La Mamma Up 5 and Up 6 Replica offers unparalleled comfort with their enveloping shape and nurturing effect.
This chair is a visually stunning accent chair; it effortlessly elevates any outdoor space's style and aesthetic appeal. Experience the fusion of art and functionality with the La Mamma Up 5 and 6 Replica, a true masterpiece in the realm of outdoor patio furniture.
Related to: The Best Time To Buy Furniture 2023: For Smart Shoppers
Conclusion for The Best Outdoor Patio Furniture
Transforming your outdoor space by choosing the best outdoor patio furniture in 2023 is made effortless with options like the Louis Ghost Chair, CH25 Lounge Chair, PP130 Circle Chair, and La Mamma Up 5 6. These furniture pieces, from versatile dining sets to cozy swing chairs and functional fire pit tables, cater to every style and preference.
By considering essential factors such as durability, aesthetics, and functionality, you can create an outdoor living area that withstands the elements while enhancing your overall outdoor experience. Invest wisely in these furniture pieces and witness the transformation of your outdoor space into a mesmerizing oasis that will be the envy of all.
FAQ