Sofas are an integral part of any living space, providing comfort, functionality, and a touch of style. Whether you are looking to create a cozy corner for relaxation or make a statement with a unique piece of furniture, an iconic sofa is a crucial element in achieving your desired ambiance. In this article, we will delve into the importance of having a sofa in your home and discuss some iconic sofa that you won't regret investing in.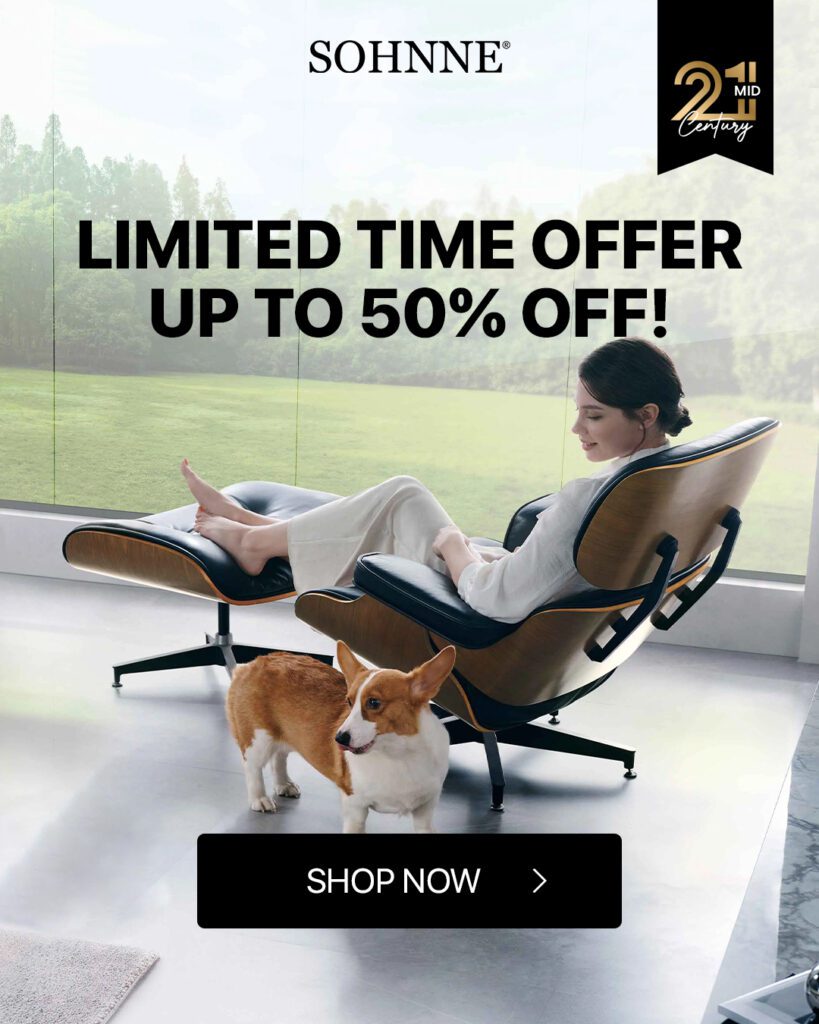 The Significance of Owning a Sofa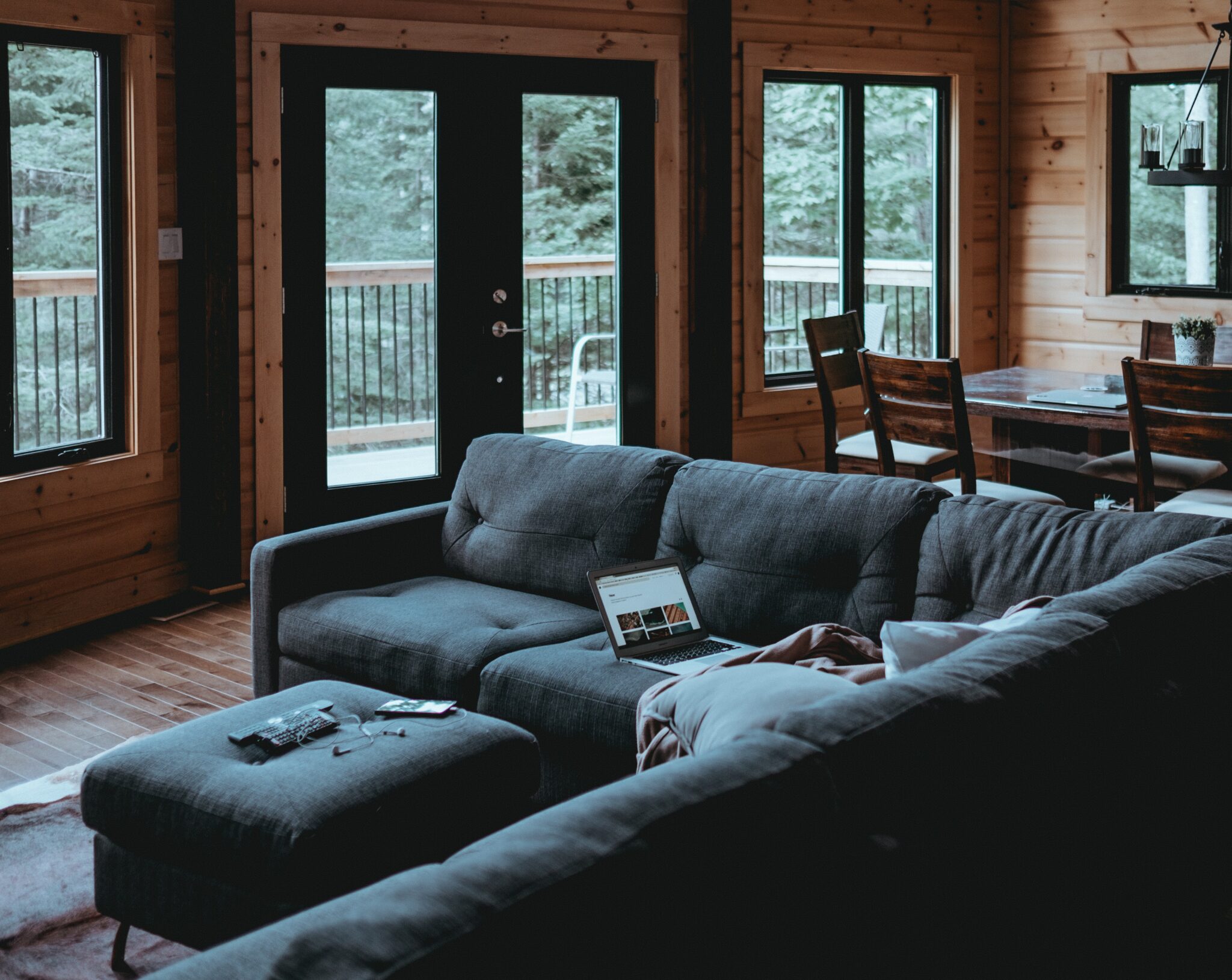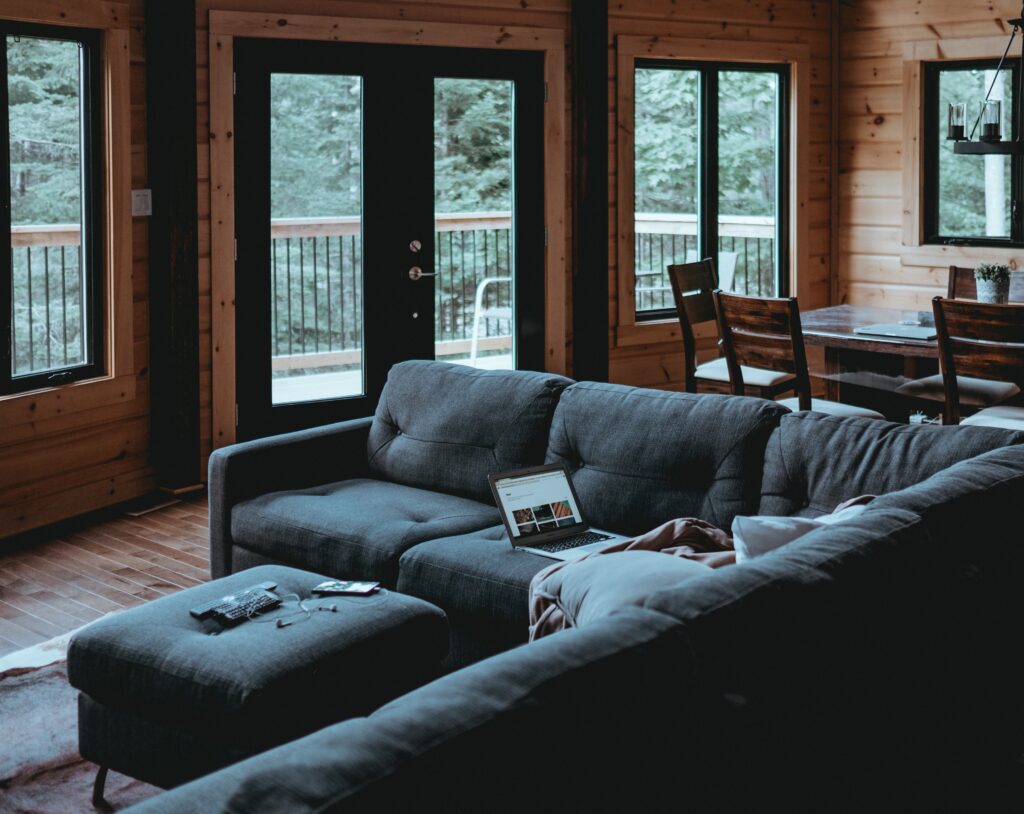 An Iconic sofa is more than just a piece of furniture; it is a space for connection, relaxation, and expression. It serves as a central point in a living room, offering a comfortable spot for family and friends to gather, share stories, and create memories. The absence of a sofa can create a void in a living space, limiting the room's functionality and aesthetic appeal.
---
Comfort and Relaxation
A good sofa provides unparalleled comfort, allowing you to unwind after a long day, indulge in leisure activities, or simply take a break. The plush cushions and supportive structure of a quality sofa make it the perfect spot to relax and rejuvenate.
Related to: How To Choose Accent Chairs For A Minimalist Home – Easy Guide
Aesthetic Appeal
Iconic Sofa play a significant role in defining the style and mood of a living space. An iconic sofa, with its unique design and craftsmanship, can elevate the room's decor, making a bold statement and reflecting your personal taste.
Functionality
Apart from providing comfort, sofas also offer practical functionality. They can be used for seating, lounging, or even as a makeshift bed for guests. Some modern sofas come with additional features such as built-in storage or convertible designs, enhancing their utility.
Social Interaction
Sofas facilitate social interaction, providing a communal space for people to come together. Whether it's a family gathering, a friendly get-together, or a formal meeting, a sofa creates a welcoming and comfortable environment for socializing.
5 Iconic Sofas You Should Consider from Sohnne
Furnishing a living space, the sofa is often the centerpiece, around which the rest of the room is arranged. It's a piece of furniture that combines aesthetics with functionality, providing both a comfortable place to relax and a major element of your home's style. Choosing the right sofa can transform your living space, making it more inviting, stylish, and comfortable.
Whether you are a design enthusiast, a lover of history, or simply someone who appreciates quality and craftsmanship, an iconic sofa can be a meaningful addition to your home. These pieces carry stories of innovation and design excellence, and they have the power to transform a space, making it more elegant, comfortable, and aesthetically pleasing.
In the following sections, we will explore five iconic sofas that have left an indelible mark on the world of design. Each of these sofas has its own unique story, design philosophy, and aesthetic appeal, making them not just functional pieces of furniture, but works of art that stand the test of time.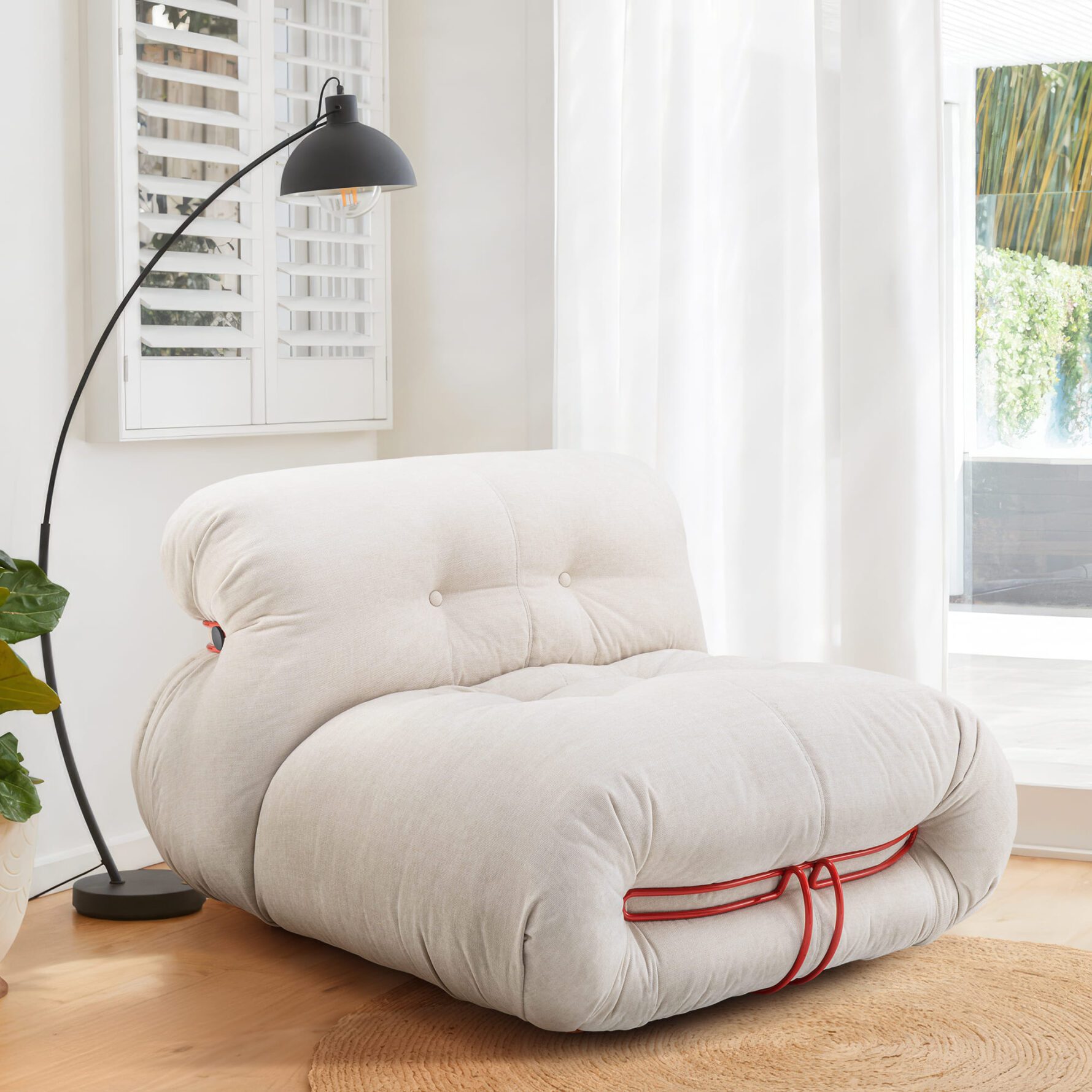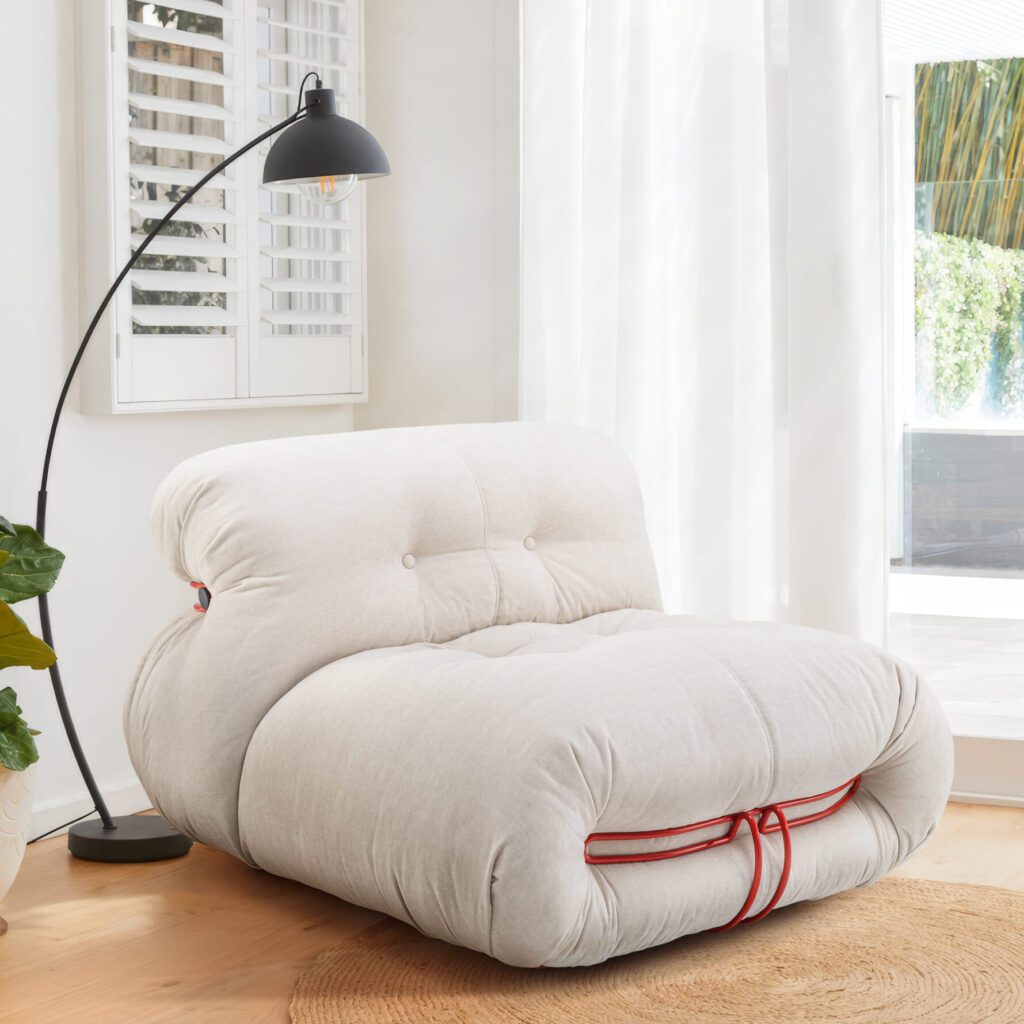 The Soriana Sofa, designed by Afra and Tobia Scarpa in 1969, is a masterpiece of Italian design. It won the prestigious Compasso d'Oro award in 1970 and make this art an iconic sofa. The design features plush cushions seemingly floating within a metal frame, creating a visual contrast that is both striking and inviting.
The Soriana Sofa is a testament to innovative design and luxurious comfort. Its plush cushions seem to float within a structured frame, creating a visual contrast that is both striking and inviting. The sofa's design encourages relaxation while making a bold statement in any living space. Its unique construction and attention to detail showcase a commitment to craftsmanship and design excellence.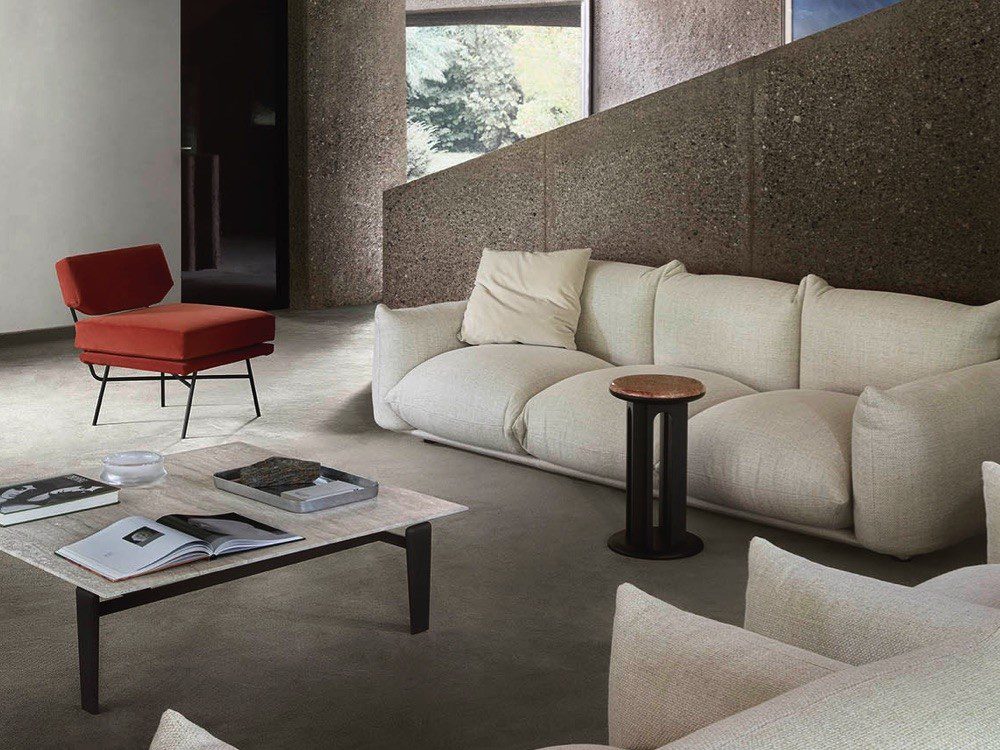 Designed by Mario Marenco in 1970, the Marenco Sofa is celebrated for its innovative modular design and elegant simplicity. Its clean lines and tailored cushions reflect a modern aesthetic, while its versatile modular elements allow for customization to fit any space and make this iconic sofa. The Marenco Sofa has stood the test of time, continuing to be a popular choice for its blend of style, comfort, and functionality.
The Marenco Sofa is celebrated for its modular design and elegant simplicity. This 3-seater replica maintains the original's timeless appeal, offering a versatile seating solution that does not compromise on style. Its clean lines and tailored cushions provide both comfort and sophistication, making it a perfect choice for contemporary living spaces.
Related to: Maximized Minimalism: Best Accent Chairs For Small Spaces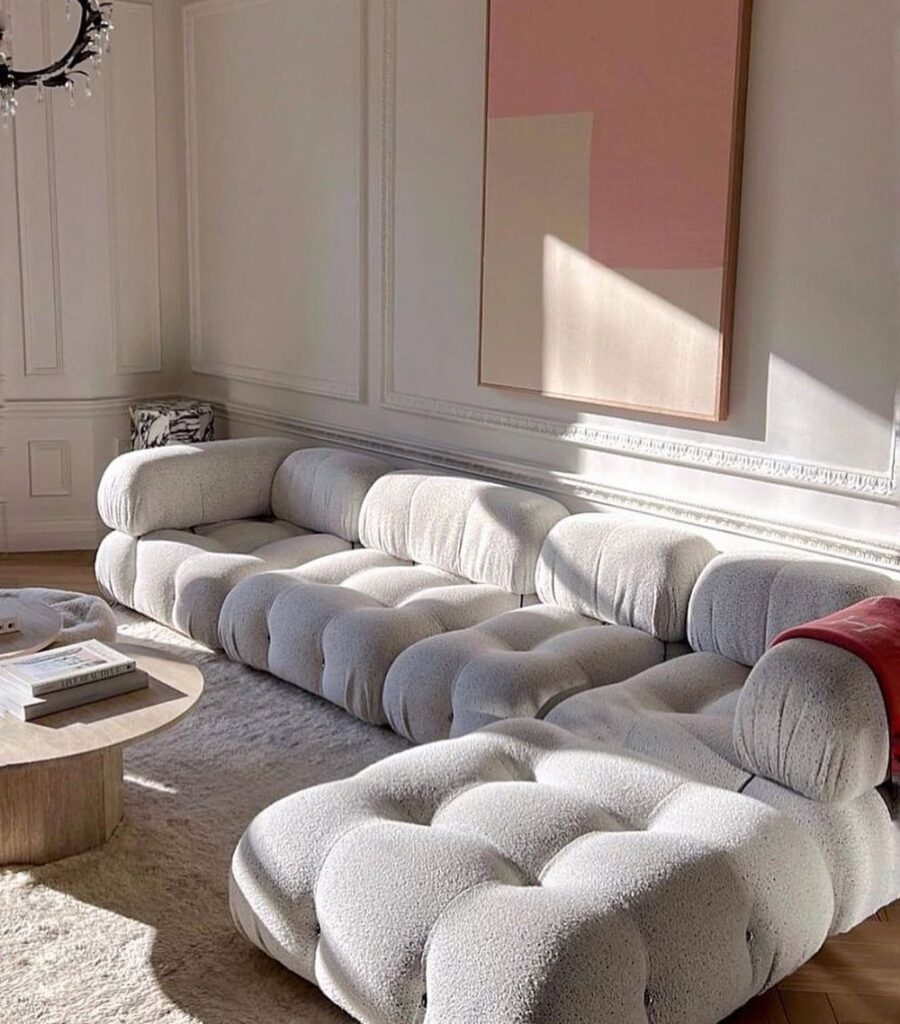 This iconic sofa Designed by Mario Bellini in 1970, the Camaleonda Sofa is celebrated for its modular design and luxurious comfort. Its innovative system of cables, hooks, and rings allowed users to configure and reconfigure the sofa according to their needs, making it a groundbreaking piece in terms of flexibility and personalization. The deep tufting and plush cushions provided a level of comfort that was unmatched at the time, while the sofa's ability to adapt to different spaces and uses made it a favorite for both residential and commercial settings. The Camaleonda's enduring popularity and recent reissues attest to its lasting impact on the world of furniture design, solidifying its status as a timeless classic.
With its modular design and luxurious velvet upholstery, the Camaleonda Sofa is a piece that combines comfort with high-end design, this could be your favorite iconic sofa. Its playful yet sophisticated aesthetic allows for various configurations, making it a versatile choice for any space. The deep tufting and rich material add a touch of glamour, ensuring that this sofa stands out as a centerpiece in any room.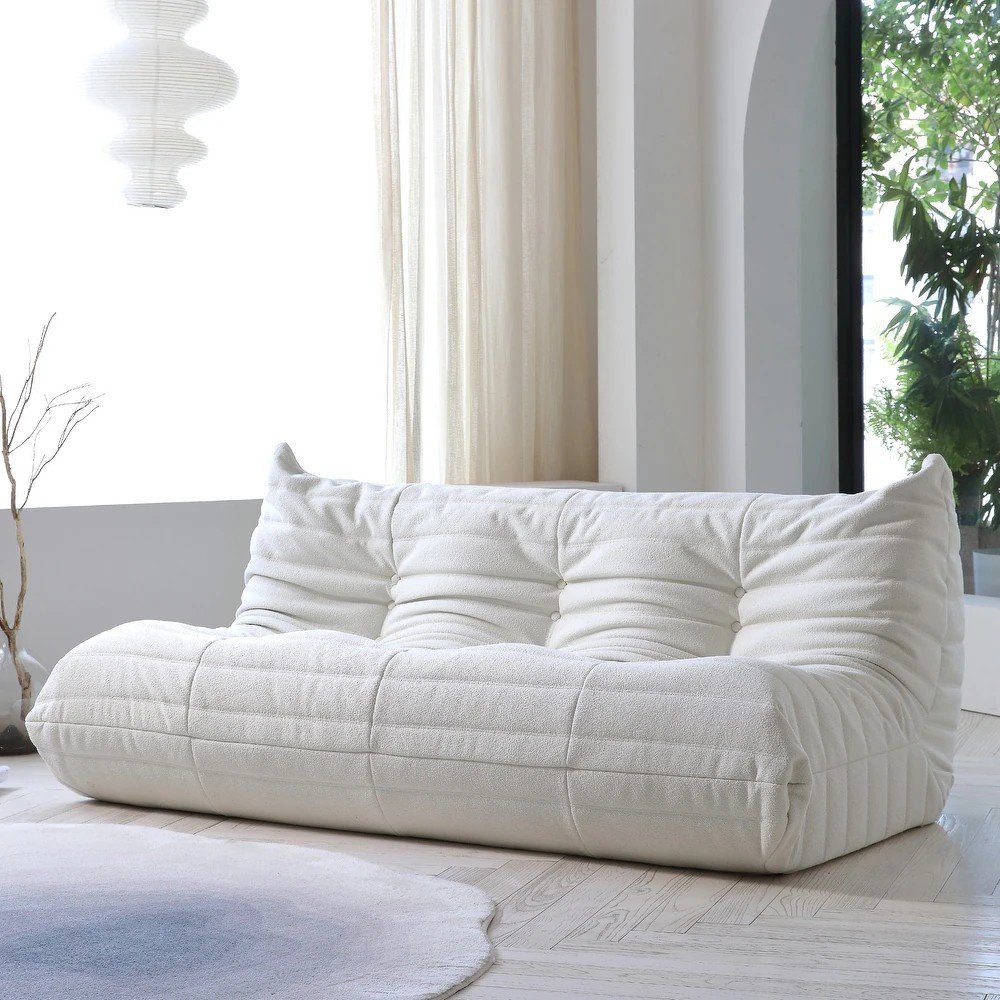 The Togo Sofa, designed by Michel Ducaroy in 1973, is a revolutionary piece that challenged traditional sofa design norms. With its low profile, ergonomic shape, and unique use of foam, the Togo offered a relaxed and informal seating experience, quickly becoming a symbol of the era's shift towards casual living. Its innovative design eliminated the need for a hard internal frame, relying instead on layers of foam and fabric to provide support and comfort. This iconic sofa design and immediate popularity marked a significant moment in furniture history, showcasing a move towards more modern, user-friendly, and comfortable furniture.
Next iconic sofa is The Togo Sofa, with its distinctive low profile and ergonomic design, offers unparalleled comfort and style. This 3-seater replica captures the essence of the original, providing a relaxed seating option that does not skimp on aesthetic appeal. Its crumpled upholstery and casual vibe make it a favorite for laid-back, stylish living spaces.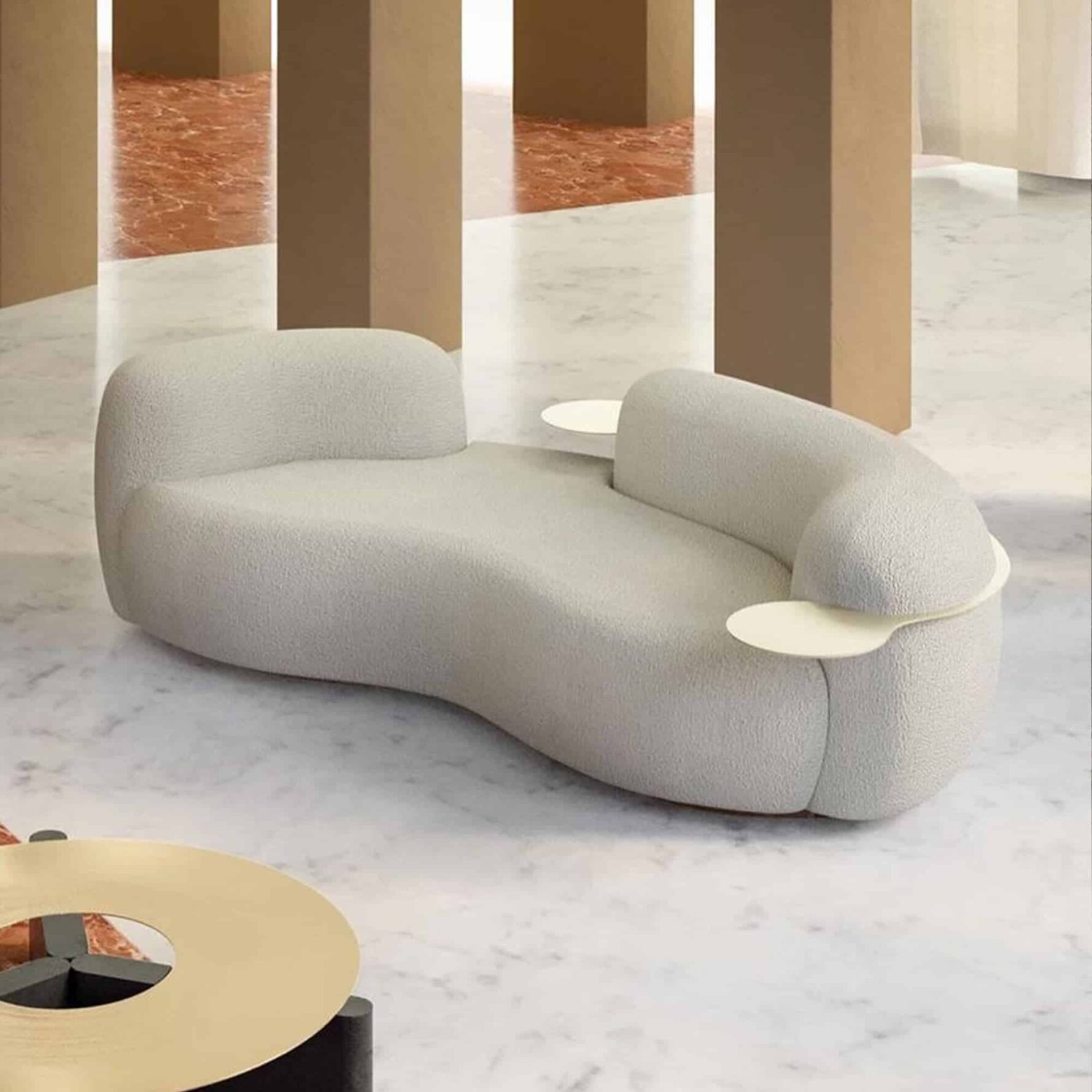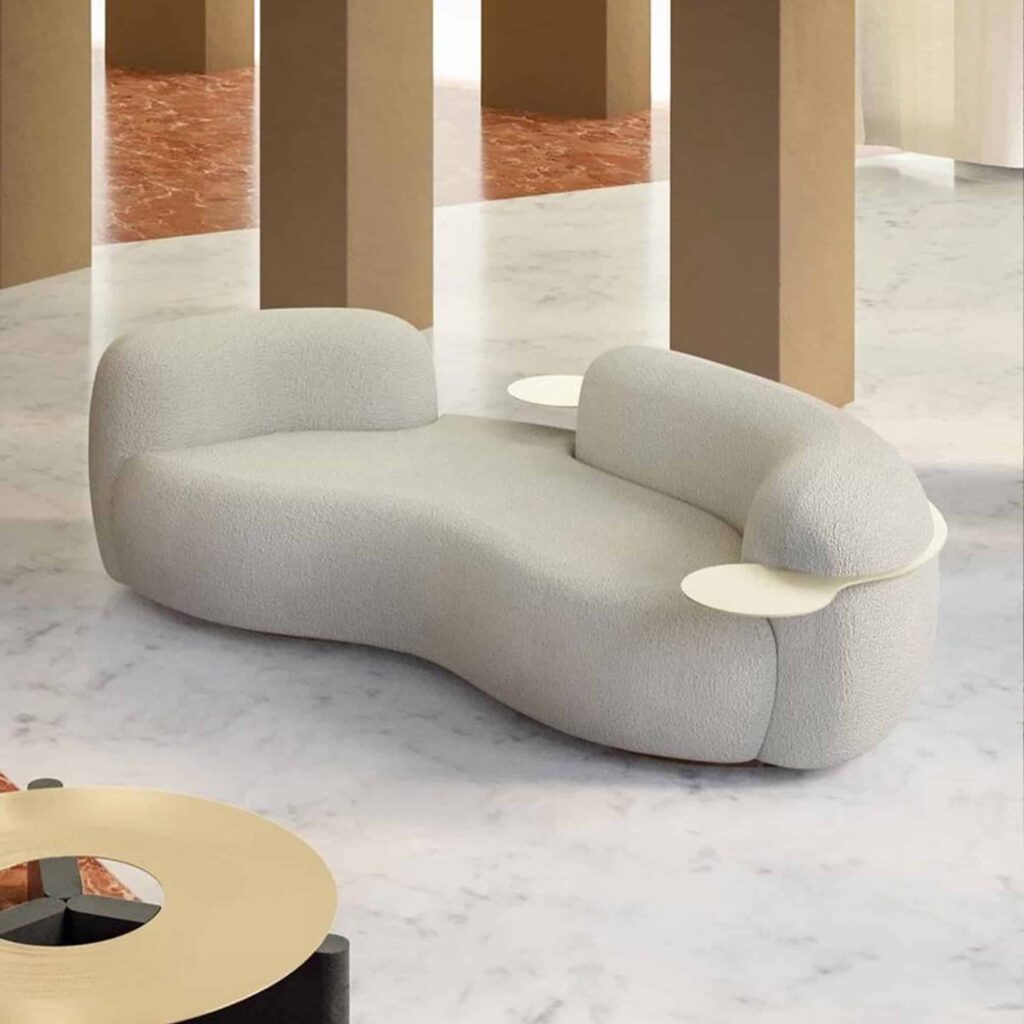 The Tateyama Sofa is renowned for its modern design that seamlessly blends comfort with a touch of elegance. This iconic sofa structured form, complemented by plush cushions, offers a balanced aesthetic that suits a variety of interior styles. While it may not have the historical pedigree of some other iconic sofas, its commitment to quality and design excellence has quickly made it a favorite in contemporary homes.
The Tateyama Sofa is a blend of modern design and classic comfort make this iconic sofa. Its structured form is softened by plush cushions, creating a balanced aesthetic that suits a variety of interior styles. This replica maintains the original's commitment to quality and design, offering a sophisticated seating option that is both comfortable and visually appealing.
Related to: 5 Best Office Chair For Heavy Persons In 2023


Conclusion
Choosing an iconic sofa means investing in a piece of design history, a statement of craftsmanship and innovation. These replicas from Sohnne offer an opportunity to bring these celebrated designs into your home, providing both comfort and a touch of design excellence. Whether you are drawn to the plush luxury of the Camaleonda, the relaxed vibe of the Togo, or the elegant simplicity of the Marenco, there is an iconic sofa to suit your taste and elevate your living space.
FAQ
What Determines the Comfort of a Sofa?
When it comes to determining the comfort of a sofa, several key factors play a crucial role. The type of cushioning is paramount; high-resilience foam or down-filled cushions are known for providing a plush and comfortable seating experience. The construction of the frame is another vital aspect; a sturdy and well-made frame ensures that the sofa provides adequate support over time. The material of the upholstery also contributes to the comfort; fabrics that are soft to the touch and breathable enhance the overall comfort level. Additionally, the design of the sofa, including the depth and height of the seat, as well as the design of the backrest and armrests, should be ergonomically sound to provide proper support and comfort.
How Can I Enhance the Comfort of My Existing Sofa?
If you find your current sofa to be less comfortable than desired, there are several strategies you can employ to enhance its comfort. Adding throw pillows can provide additional support and softness, and a throw blanket can add an extra layer of coziness. If the cushions are removable, you might have the option to adjust their firmness or add additional padding. Additionally, investing in a high-quality sofa topper can provide an instant upgrade in comfort, creating a more plush and inviting seating area
What Should I Look for in a Sofa for Long Sitting Periods?
For those who spend extended periods of time sitting on their sofa, finding a model that remains comfortable over time is crucial. Look for sofas that offer ergonomic support, particularly in the lumbar region, to maintain proper spine alignment. Cushions made from high-resilience foam will maintain their shape and support over time, ensuring lasting comfort. Opting for upholstery materials that are breathable will help to keep the seating area cool and comfortable, even during longer sitting sessions. Additionally, ensuring that the sofa has ample space and is not too cramped is essential for long-term comfort.