Modular couches have revolutionized the way we think about seating. No longer confined to a fixed shape or size, these innovative pieces offer flexibility, adaptability, and a touch of modern flair. Whether you're furnishing a spacious living room or a cozy apartment, modular couches provide the perfect solution, adapting to your space and needs.
In this guide, we'll delve deep into the world of the best modular couches, helping you understand their features and benefits, and guiding you towards making the perfect choice for your home.
Understanding a Modular Couch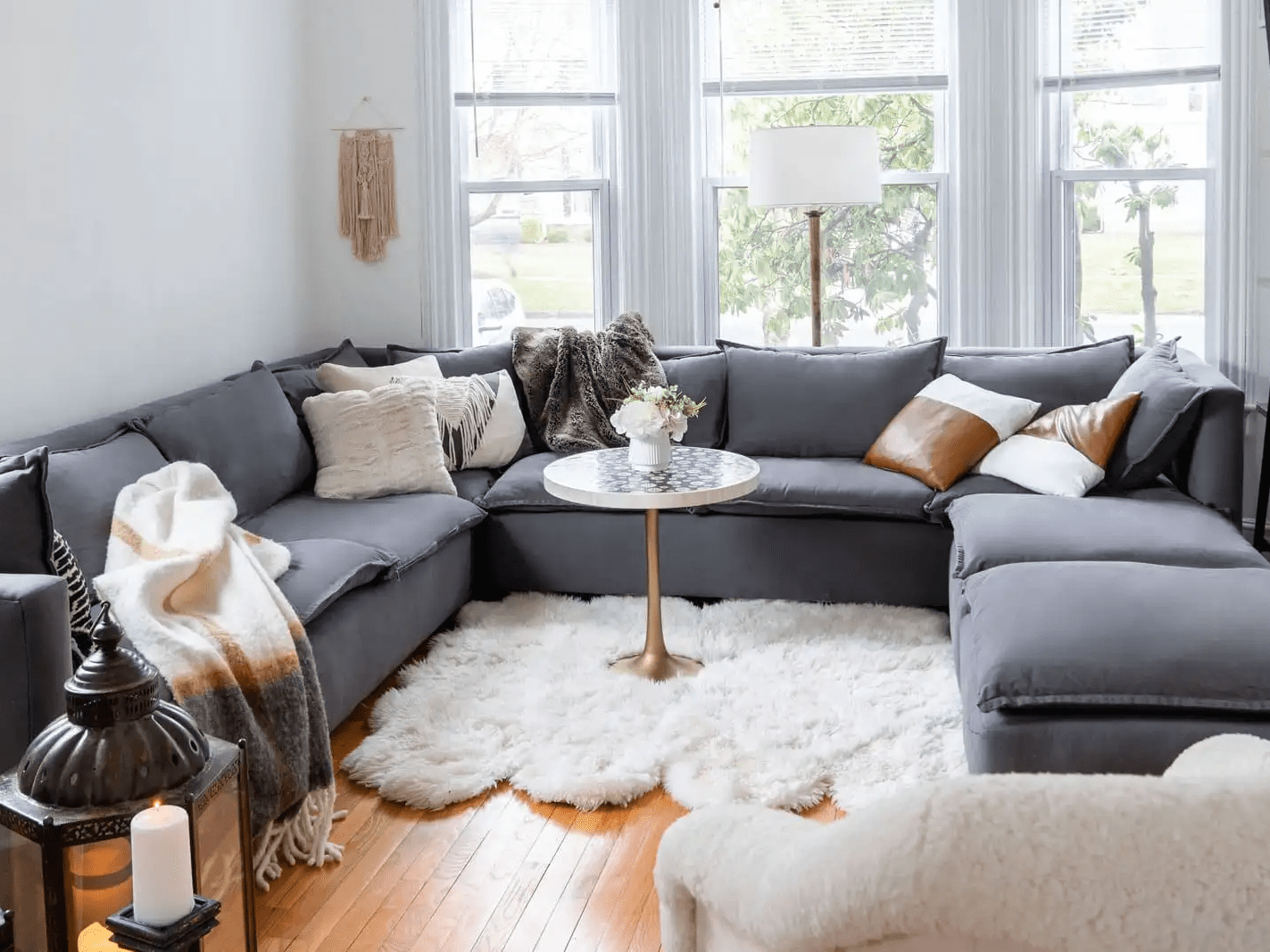 At its core, a modular couch is a seating solution comprised of individual sections or modules. These can be rearranged, added, or removed to create a variety of configurations. The best modular couches offer a blend of comfort, durability, and style, allowing homeowners to customize their seating arrangements based on their preferences and spatial constraints.
---
Modular vs. Sectional: Know the Difference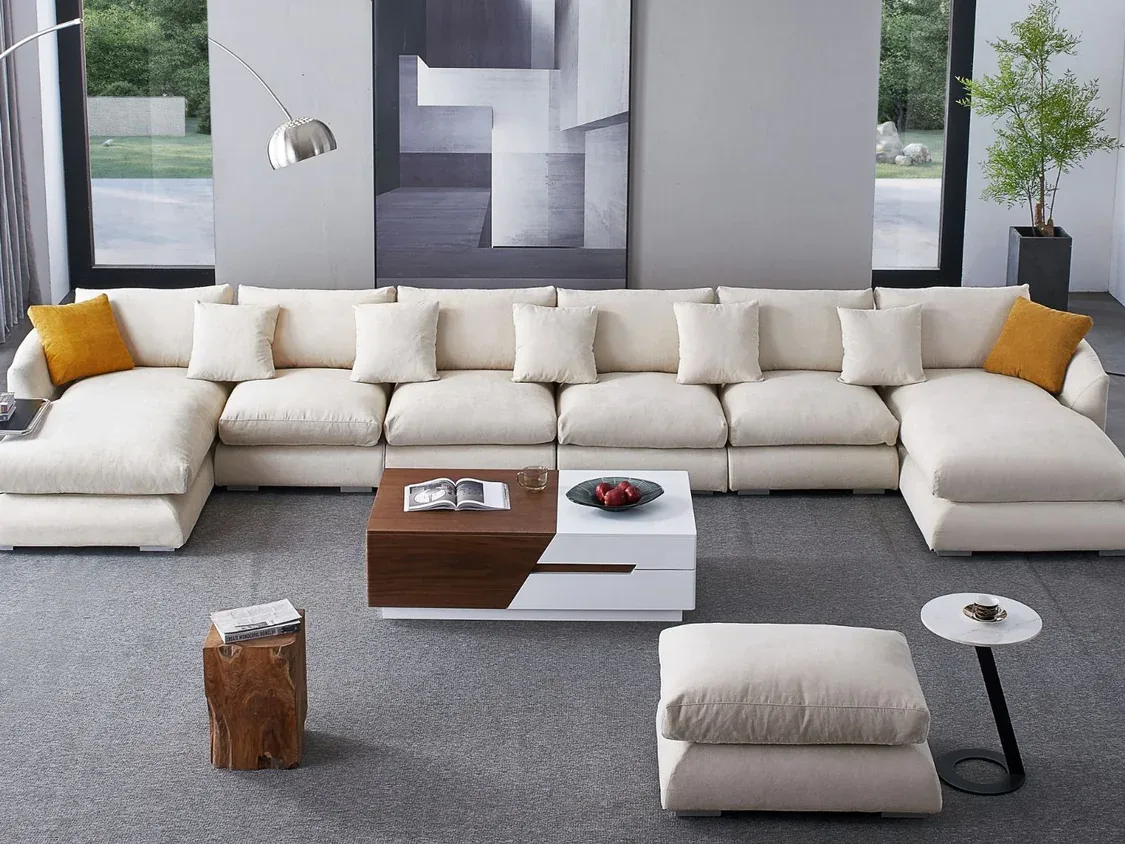 While modular and sectional couches may seem similar, they have distinct characteristics. Modular couches consist of individual pieces that can be mixed and matched, offering creative freedom in designing seating layouts. In contrast, sectional sofas typically have fixed configurations, providing straightforward but predetermined arrangements. In essence, if a couch has multiple rearrangeable parts, it's likely a modular couch, while a fixed shape indicates a sectional sofa.
Related to: The Best Couches for Kids Cozy and Safe of 2023
Expert Insights: Why Choose Modular?
Caroline Percy, a renowned New York City-based interior designer, highlights the benefits of modular sofas. Especially in urban settings, where short leases and frequent moves are common, a modular sofa is a wise investment. It can adapt to various room sizes and layouts, saving you the hassle and cost of buying a new sofa with every move.
Key Considerations When Buying a Modular Couch
Space and Layout: Assess your room's dimensions and layout before making a purchase. Modular couches excel in maximizing tight corners or uniquely shaped rooms. It's essential to visualize how the couch will fit, ensuring it complements the room without overwhelming it. Remember, a well-placed modular couch can enhance the flow and functionality of your space.
Quality Materials: When investing in a modular couch, prioritize couches with sturdy frames and durable upholstery. Solid wood frames and high-density foam are indicators of a well-crafted modular couch. These materials not only ensure longevity but also provide consistent comfort over time. A quality couch will resist wear and tear, offering value for money in the long run.
Personalization: Modular couches often come with customization options, allowing you to choose from various materials such as leather or fabric. Consider if the couch aligns with your decor style and personal preferences. The ability to personalize ensures that the couch seamlessly integrates into your living space, reflecting your unique taste and style.
Related to: What Size the Best Couches for Apartments
Our Pick: Best Modular Couches
With their customizable configurations, modular couches offer the perfect solution to this ever-changing landscape. They not only provide the flexibility to redesign your seating arrangements but also bring a touch of modern elegance to your interiors. Dive into our top picks!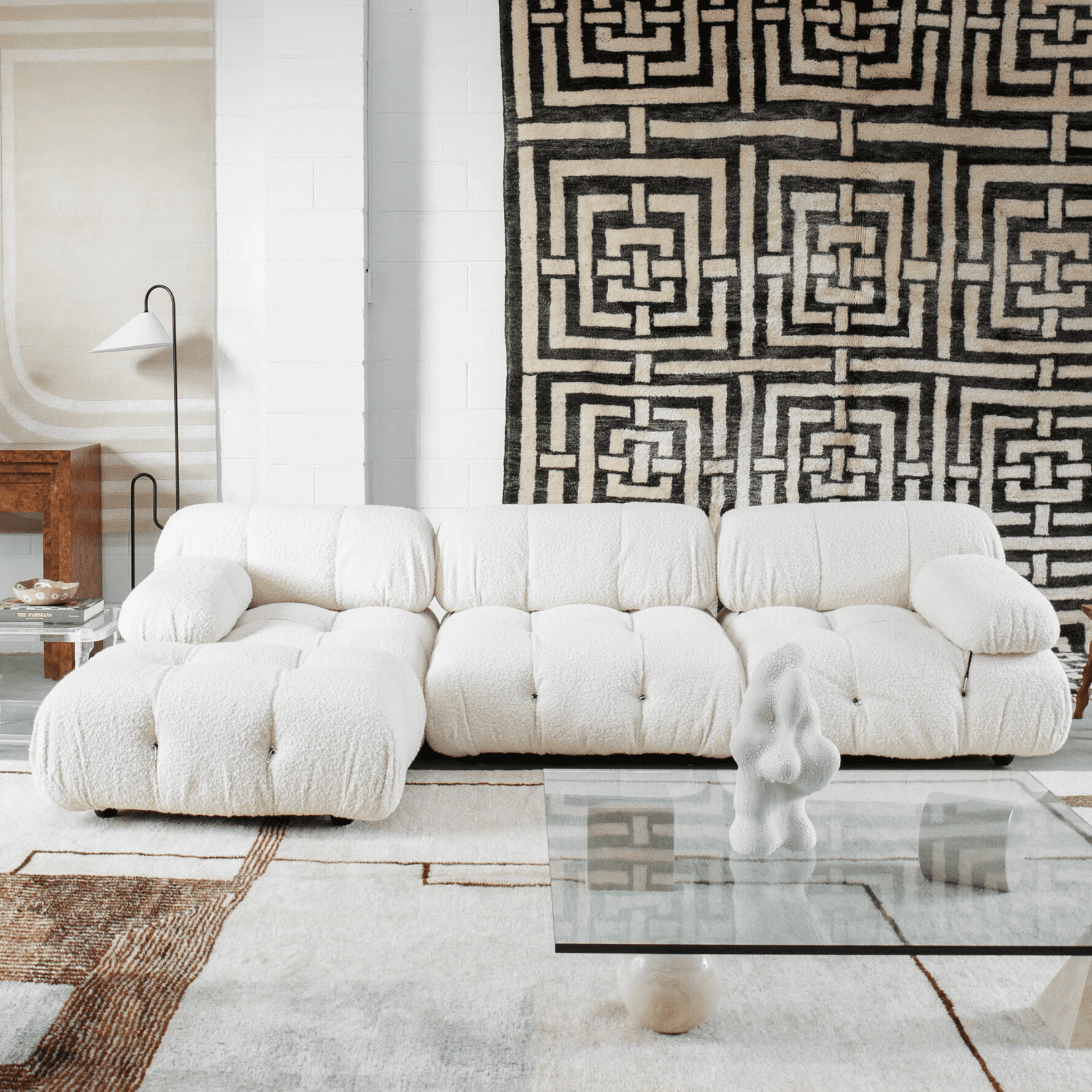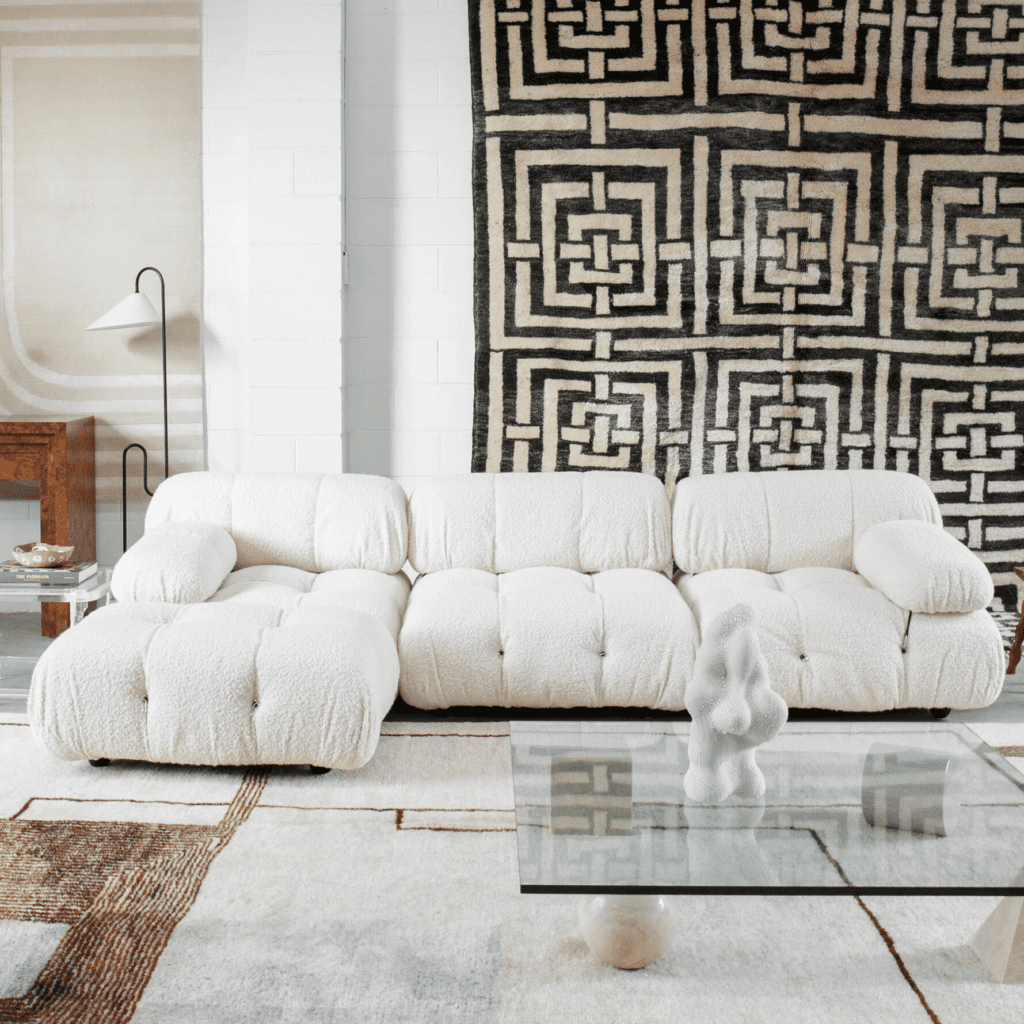 The Camaleonda Teddy Velvet Replica is a modular marvel that seamlessly adapts to any space. This sofa has withstood the test of time, offering both style and comfort. Its modular design, complemented by special hooks, allows for easy assembly and diverse seating arrangements. The upholstery, available in wool, velvet, and leather, is both removable and replaceable, ensuring longevity. The cushions, a blend of polyurethane foam and goose down, guarantee a cozy seating experience. This sofa is a testament to timeless elegance and modern comfort.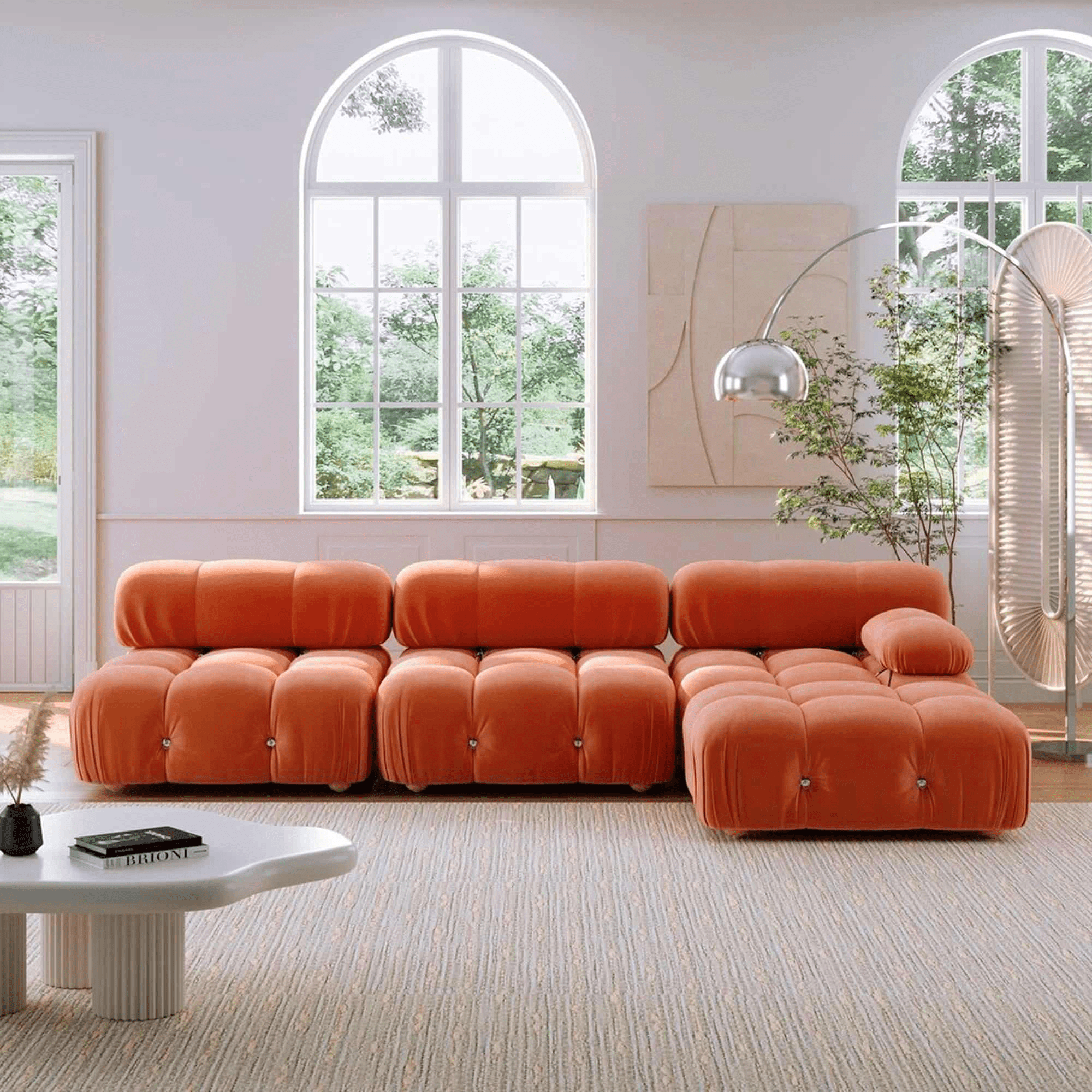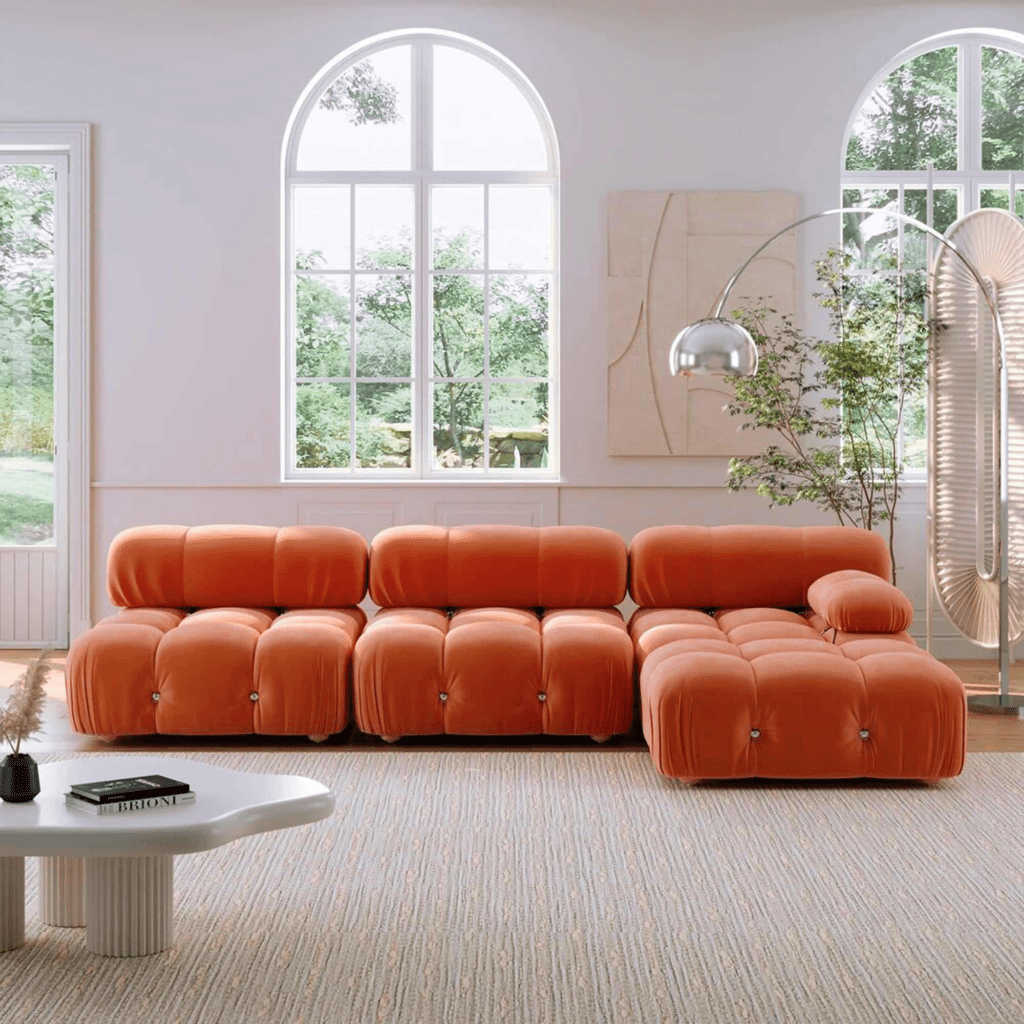 The Camaleonda Velvet Replica is a timeless design that remains a cherished classic. This modular masterpiece boasts plush cushions that promise hours of relaxation. Its unique design allows for various seating configurations, held together by durable stainless steel clips. With a range of upholstery options, including velvet, wool, and leather, this couch offers both customization and longevity. The cushions, made of polyurethane foam and goose down, ensure maximum comfort. This piece not only exudes modern elegance but also promises an ownership experience that surpasses expectations.
Related to: 8 Best Couches For Back Pain That Can Help You In 2023
Joybird Bryant Modular Sectional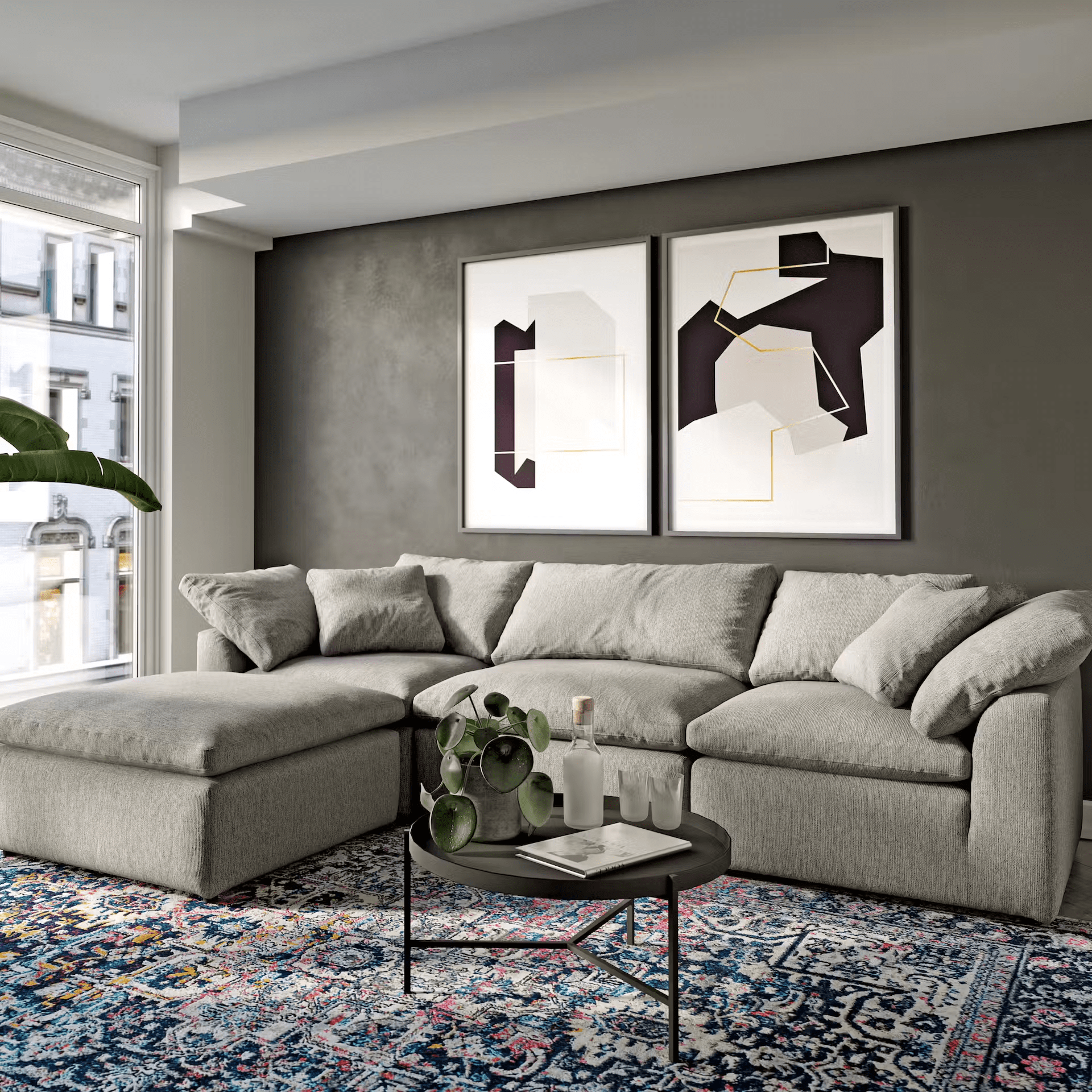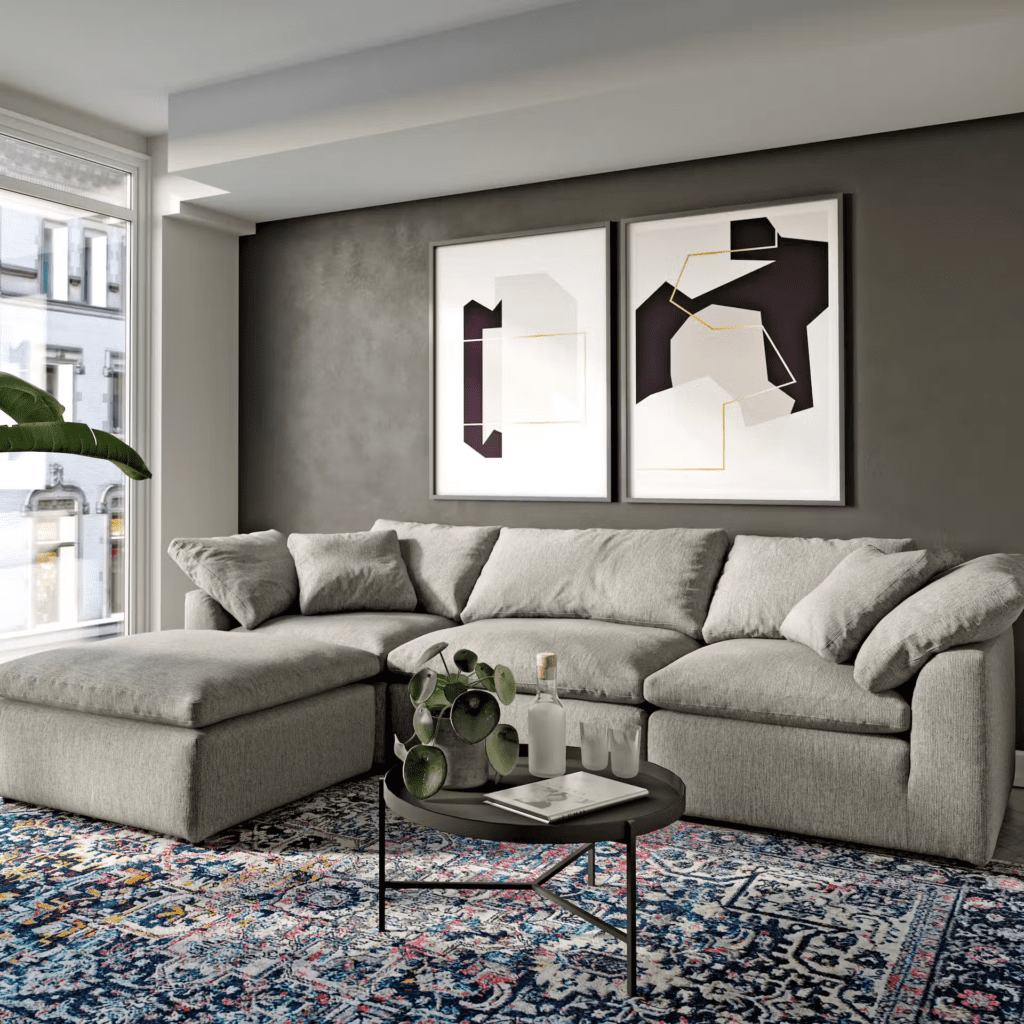 The Joybird Bryant Sectional is designed for ultimate relaxation with deep seats and plush cushions. It offers over 80 upholstery options, including performance Sunbrella fabrics. The brand also provides a free swatch kit to ensure customer satisfaction. The sectional is backed by a lifetime warranty against defects.
Conclusion
Modular couches offer unparalleled flexibility, allowing you to transform your living space according to your needs. Whether you're setting up a reading nook or hosting a gathering, these couches cater to every scenario. Investing in a quality modular couch ensures you have a versatile piece of furniture that evolves with your lifestyle.
FAQ
What is the primary advantage of a modular couch over a traditional sofa?
Modular couches offer unparalleled flexibility, allowing users to rearrange individual sections to fit their space and preferences. This adaptability makes them ideal for frequently changing living spaces or for those who enjoy refreshing their room layouts periodically.
Are modular couches more expensive than regular couches?
While the initial cost of modular couches might be higher due to their customizable nature and multiple components, they can offer greater value in the long run. Their versatility and potential longevity, especially if made from quality materials, can offset the initial investment over time.
How do I maintain and clean my modular couch?
Regular vacuuming can help remove dust and debris from your modular couch. For spills or stains, it's essential to refer to the manufacturer's care instructions, as cleaning methods can vary based on the upholstery material. Some modular couches come with removable and machine-washable covers, making maintenance even more convenient.