When you think about the office space, each component plays a significant role in making your daily grind more productive and enjoyable. From the desk to the chair, everything matters – including the table lamp that goes with a grey office chair.
When aesthetics blend seamlessly with functionality, it enhances your working environment, thereby improving efficiency and creativity. In this comprehensive guide, we will explore how to find the perfect table lamp that compliments your grey office chair.
The Grey Office Chair: Setting the Tone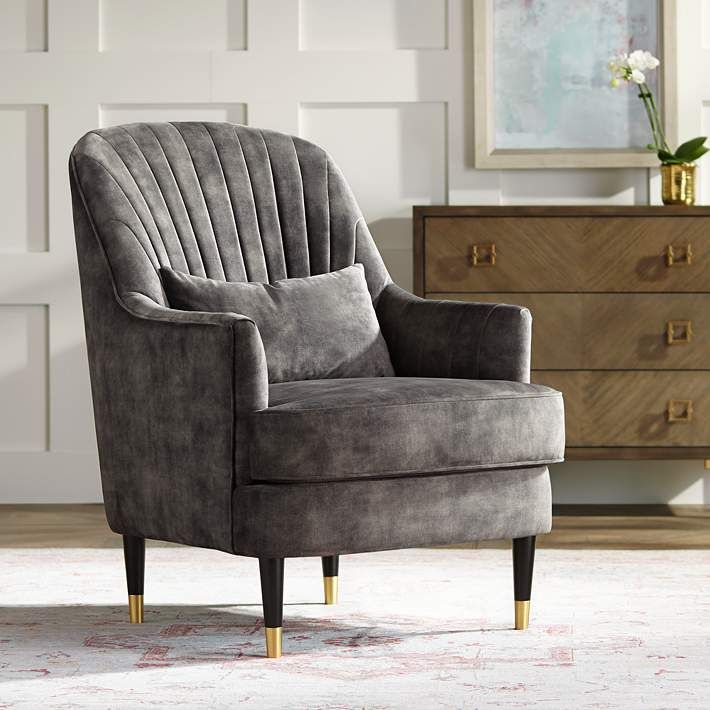 Grey office chairs have gained popularity due to their versatility and elegance. They effortlessly blend with different interior design themes and colors. Be it contemporary or classic, industrial or minimalist, a grey office chair is an all-around winner. Now, finding the perfect table lamp to complement this element is essential for a cohesive and balanced look.
Understanding the Relationship: Lighting and Furniture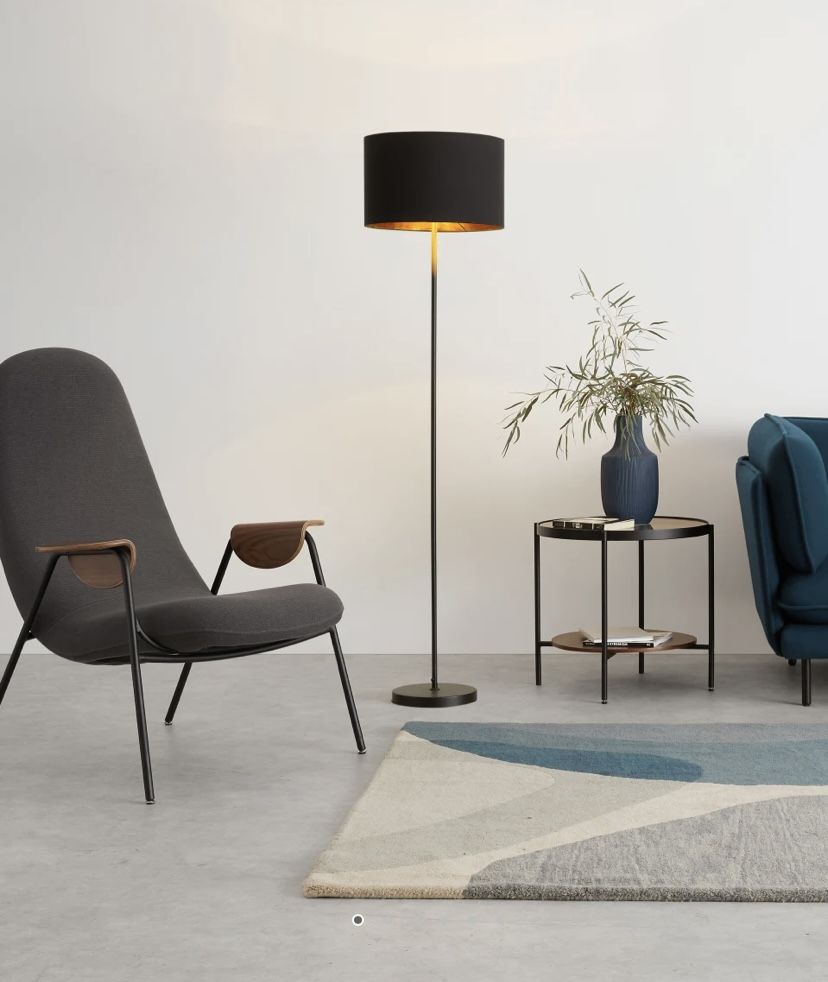 Before we dive into the selection process, it is important to understand the relationship between your lighting, especially table lamps, and furniture, such as your grey office chair. The lighting doesn't only serve a functional purpose – to illuminate your workspace – but it also contributes to the overall ambiance, playing a crucial role in setting the mood and aesthetics of your office. A well-chosen table lamp can complement your grey office chair, making your workspace look more inviting and motivating.
Related to: Bedroom Lighting Ideas – 5 Best Ways to Create Your Dream Space
Curating the Perfect Pair
The journey to find the perfect table lamp that goes with a grey office chair can be as exciting as it is rewarding. When chosen carefully, these two can form an unspoken synergy, making your workspace not just functional, but also visually appealing. Here are a few suggestions: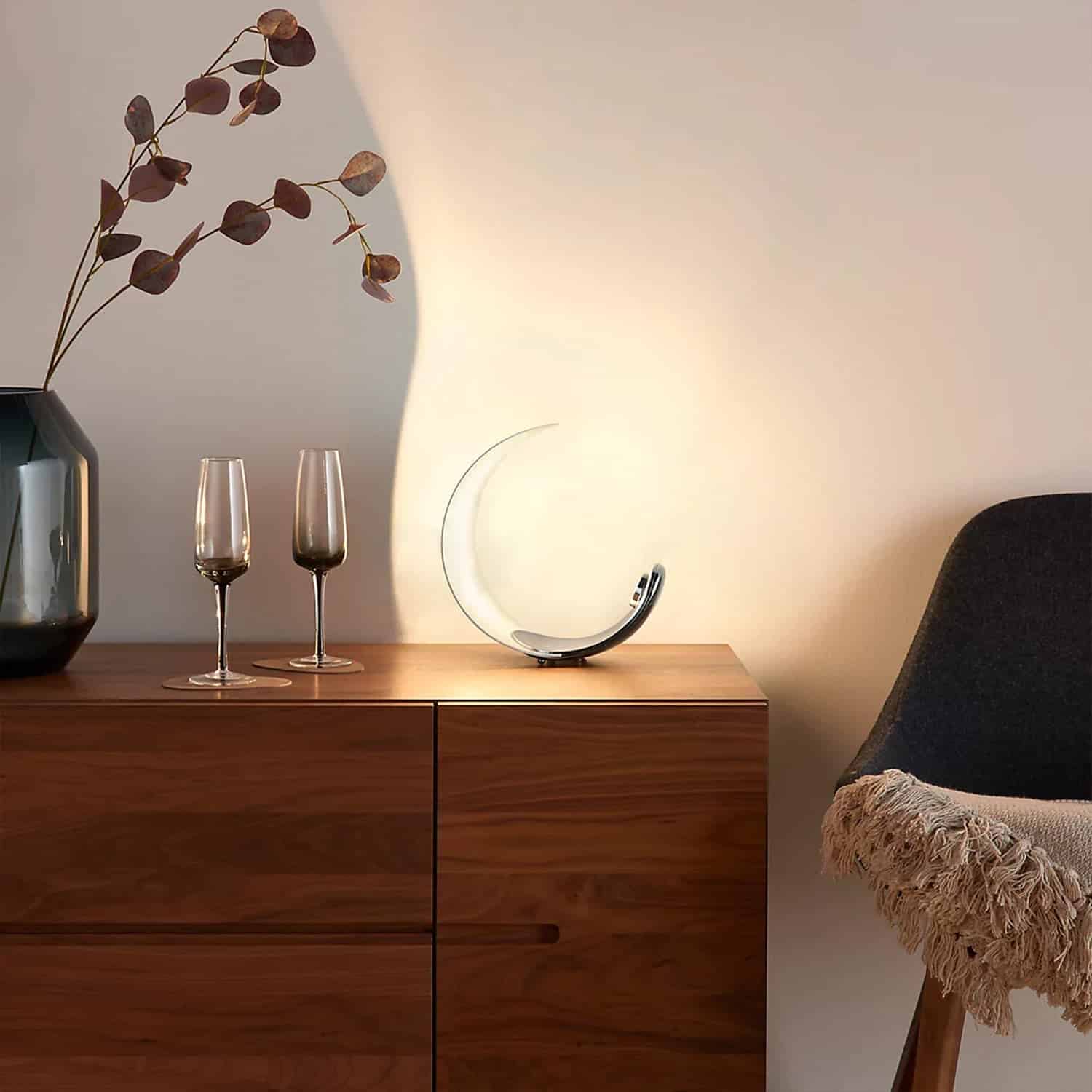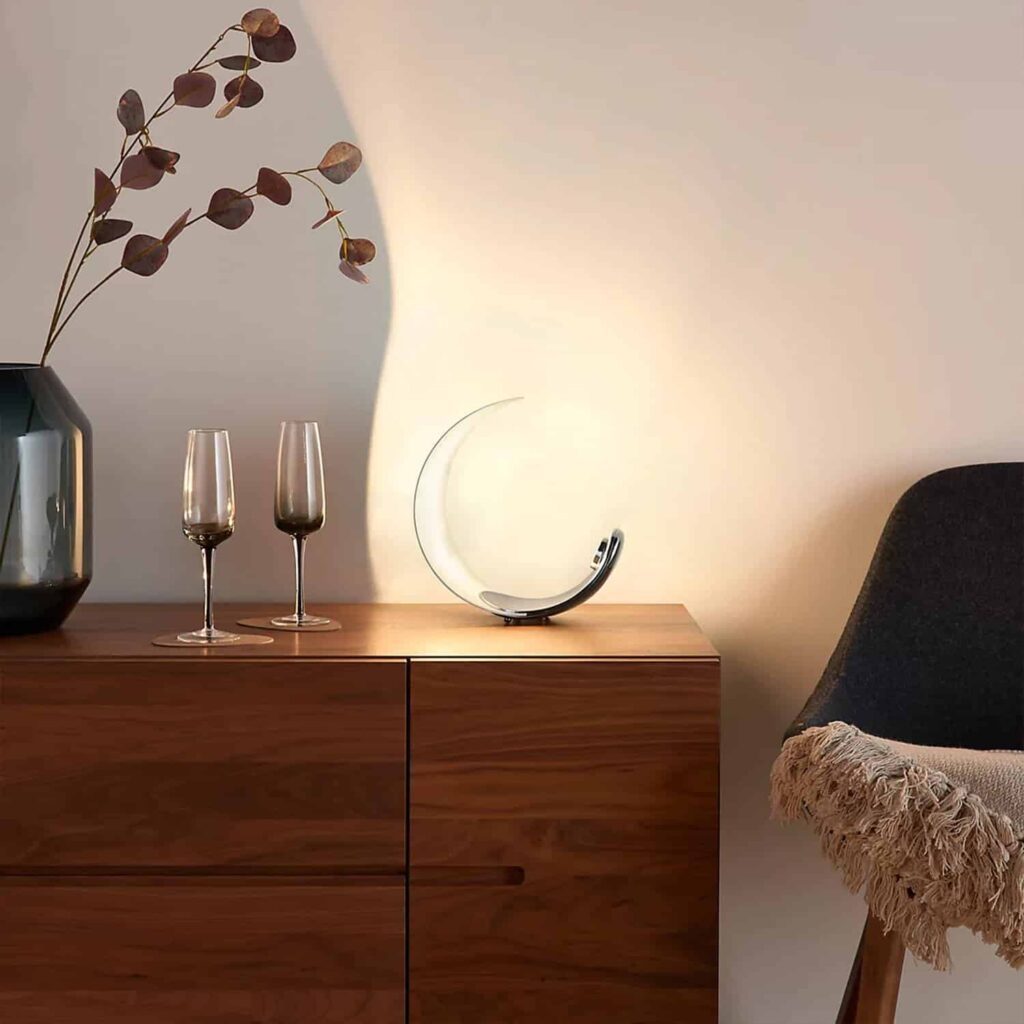 The Audrey Atmos® Lamp from Sohnne, with its sleek lines and minimalistic design, is an ideal companion for a modern, streamlined grey office chair. Its neutral silver tone beautifully mirrors the grey chair, ensuring cohesiveness in your workspace. The adjustable light output of the Audrey Atmos® lamp provides perfect illumination, regardless of the time of day or task at hand.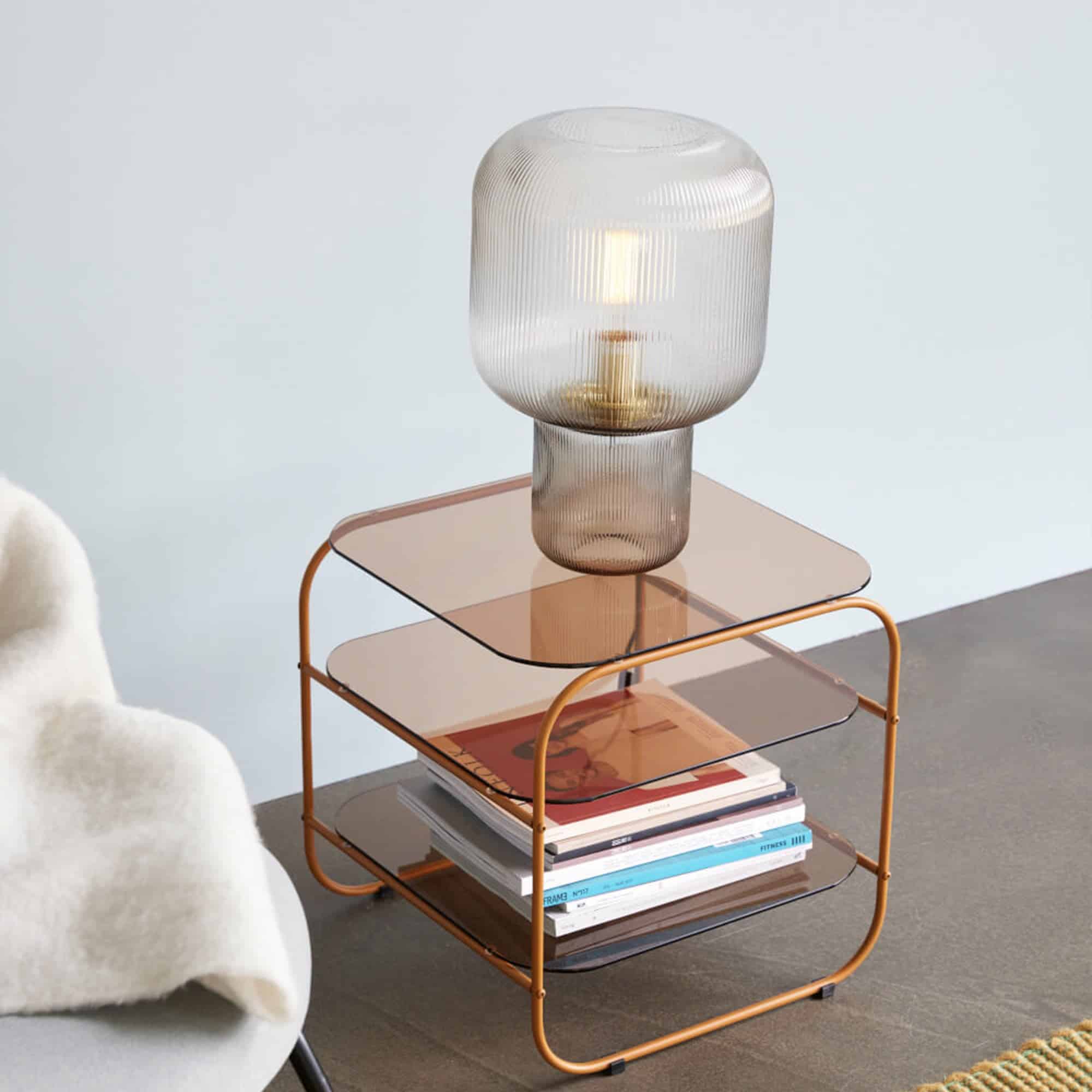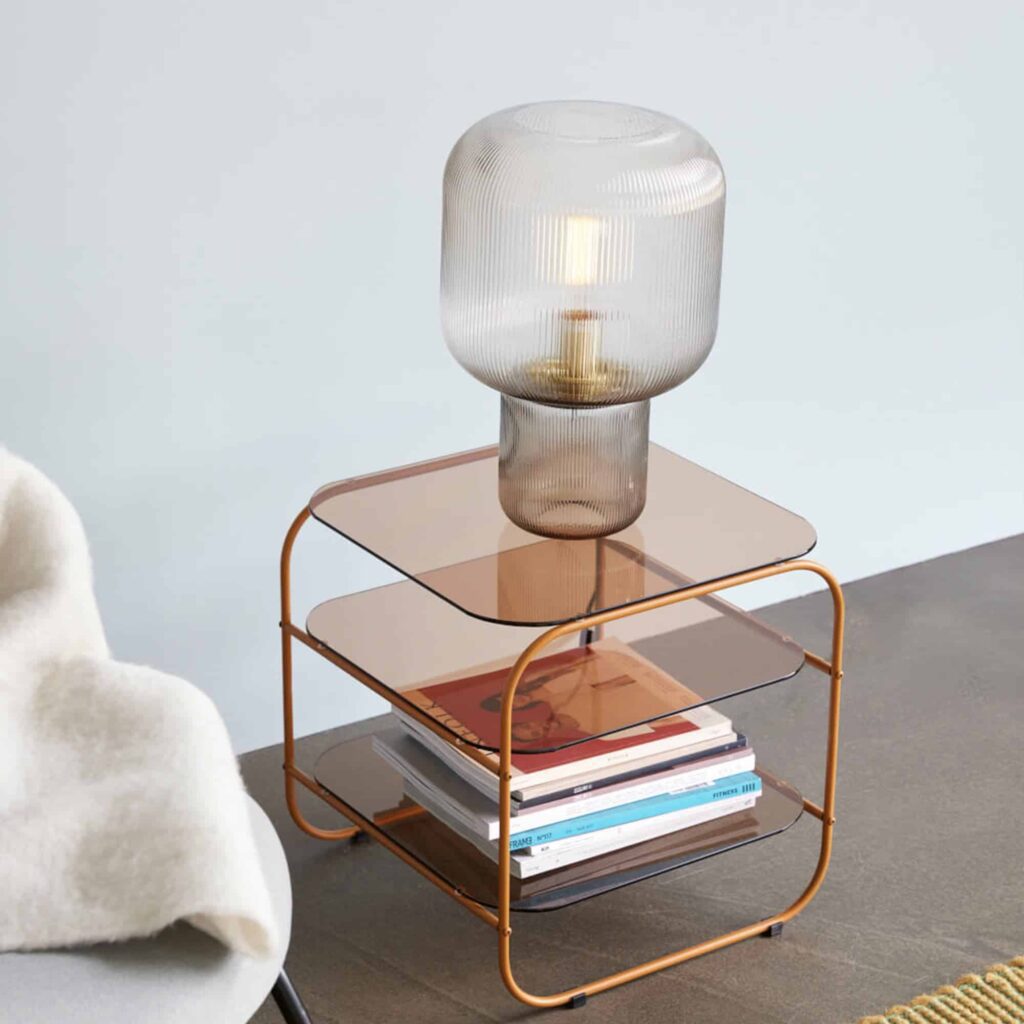 If your grey office chair has a classic design, consider pairing it with the Jester Table Lamp from Sohnne. Its warm accents and timeless elements, such as the brass finish and fabric shade, provide a lovely balance to the grey tone of the chair. The Jester Table Lamp's soft lighting also gives off a cozy feel, creating an inviting and comfortable work environment.
Related to: 7 Best Table Lamps for Kitchens 2023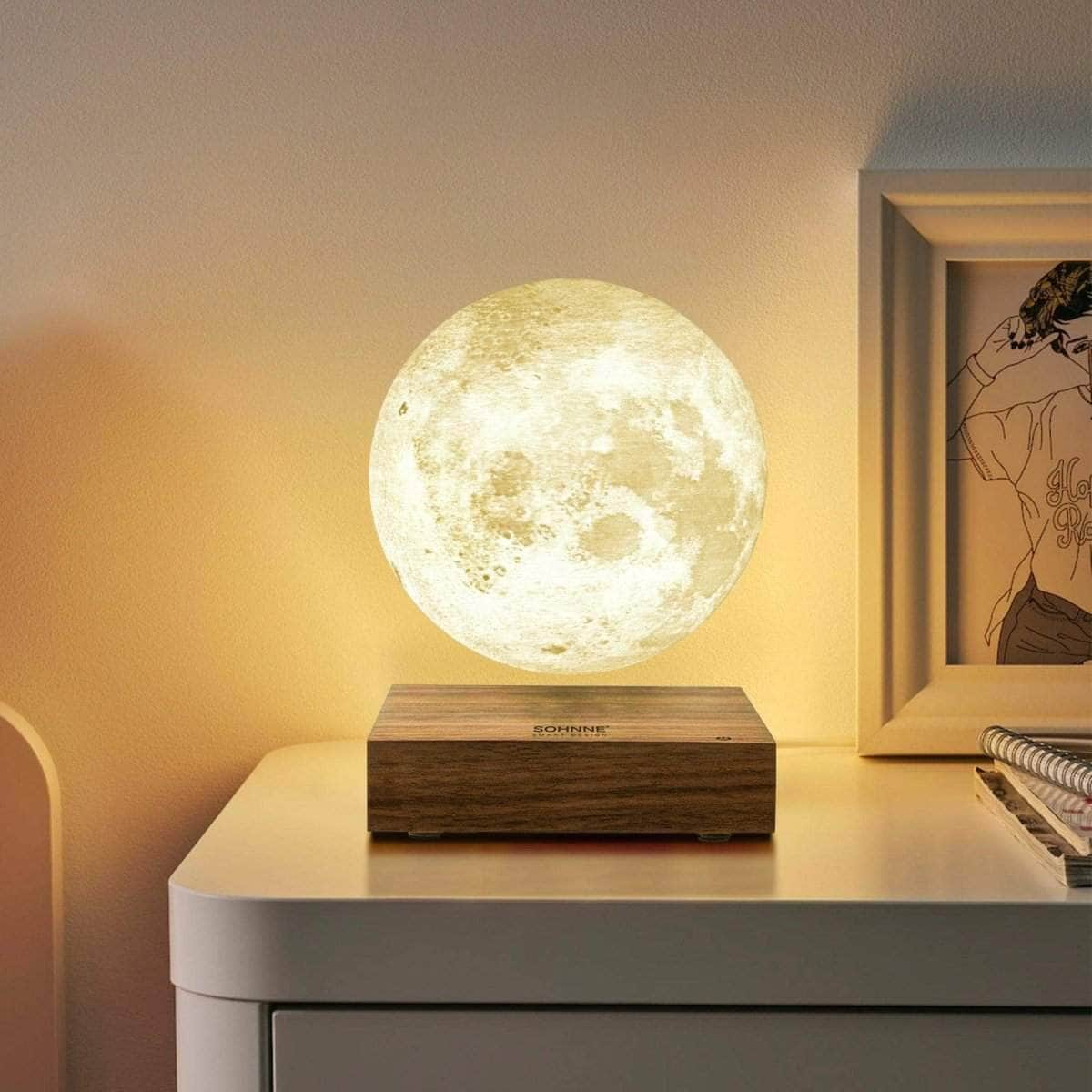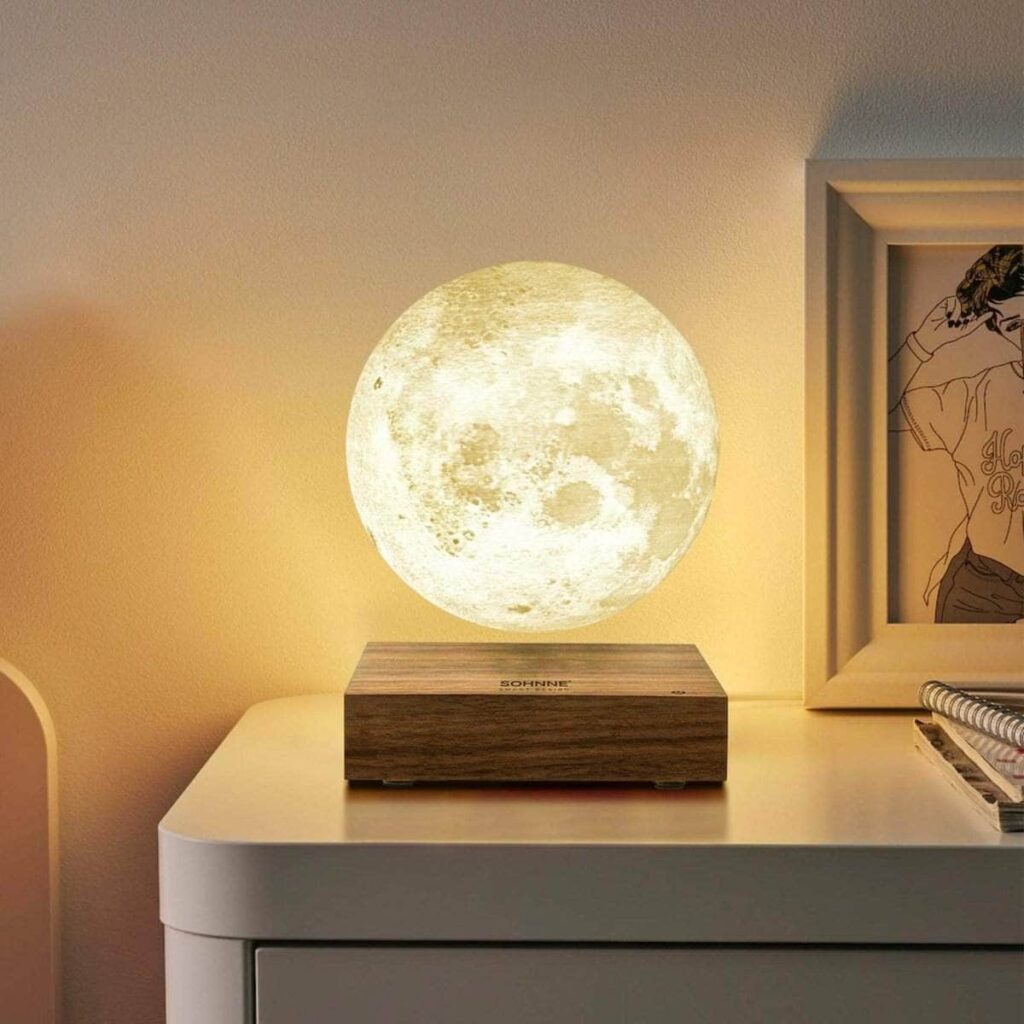 The Kagura® Moon Lamp brings an artistic twist to your workspace. Its unique moon-shaped design and soothing light make it a striking accent piece that contrasts brilliantly with a minimalist grey office chair. The Kagura® Moon Lamp isn't just a lighting fixture – it's a conversation starter, making your workspace more intriguing and dynamic.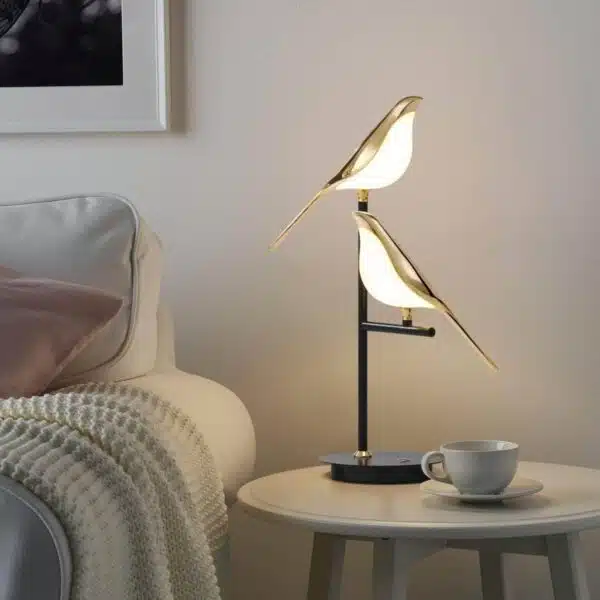 For those who prefer to inject some whimsy into their workspace, the Poppins HummingBird™ Lamp is an excellent choice. With its delicate, bird-shaped design and vibrant color options, this lamp is an instant mood-lifter. Pairing it with a grey office chair creates a balanced look – the chair's neutral tone allows the Poppins HummingBird™ Lamp to stand out and make a statement.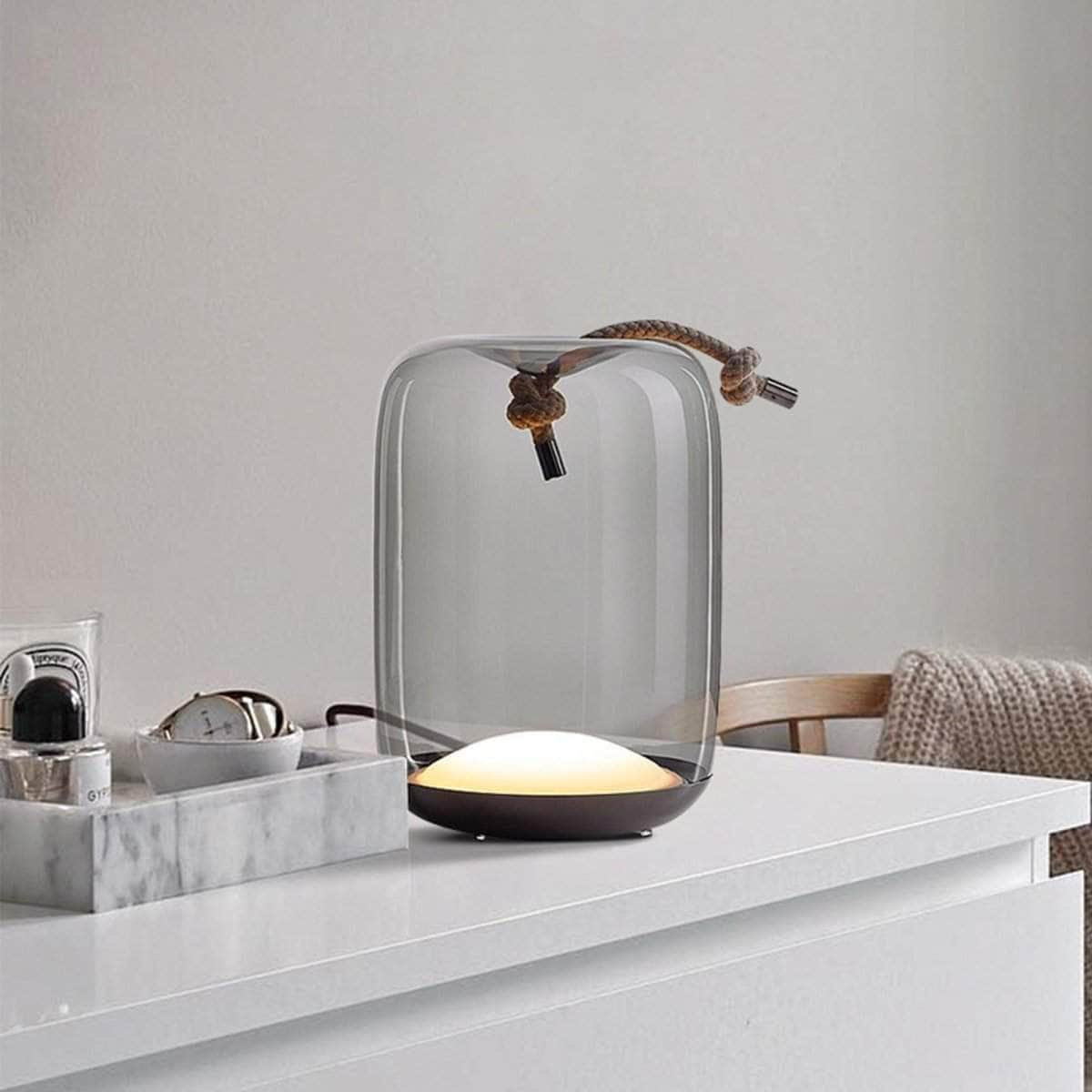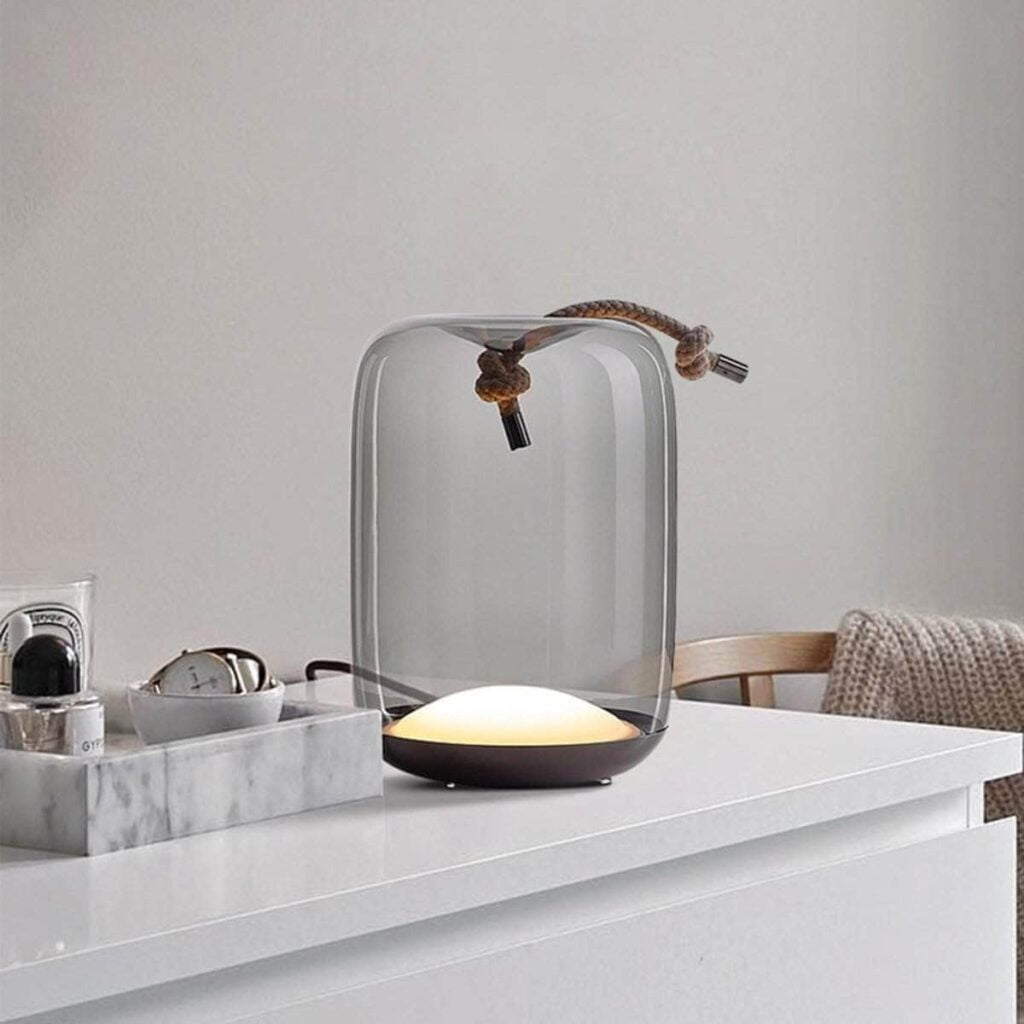 Finally, for lovers of minimalist design, the Sans Table Lamp is the perfect choice. With its streamlined design and understated elegance, it complements a grey office chair beautifully. It doesn't detract from the chair but instead, enhances it. The Sans Table Lamp also offers adjustable brightness and light temperature, making it a practical addition to your workspace.
Related to: 5 Modern Table Lamps for Living Room Is a Must Have
Conclusion
Finding the perfect table lamp that goes with your grey office chair is more than just a shopping task – it's a way to enhance your workspace and make it truly yours. By understanding the connection between lighting and furniture, and by making mindful choices about color, design, size, and light output.
FAQ