The festive season is upon us, and as we deck the halls with boughs of holly, there's an often-overlooked element in our homes that can add a unique touch to our Christmas decor: chairs. While the Christmas tree, fireplace, and table settings often steal the limelight, chairs offer a blank canvas for creativity. From the dining room to the living area, understanding how to decorate chairs for Christmas can truly elevate the festive ambiance. Let's delve deep into five captivating ways to adorn your chairs this Yuletide season.
Ribbon and Bows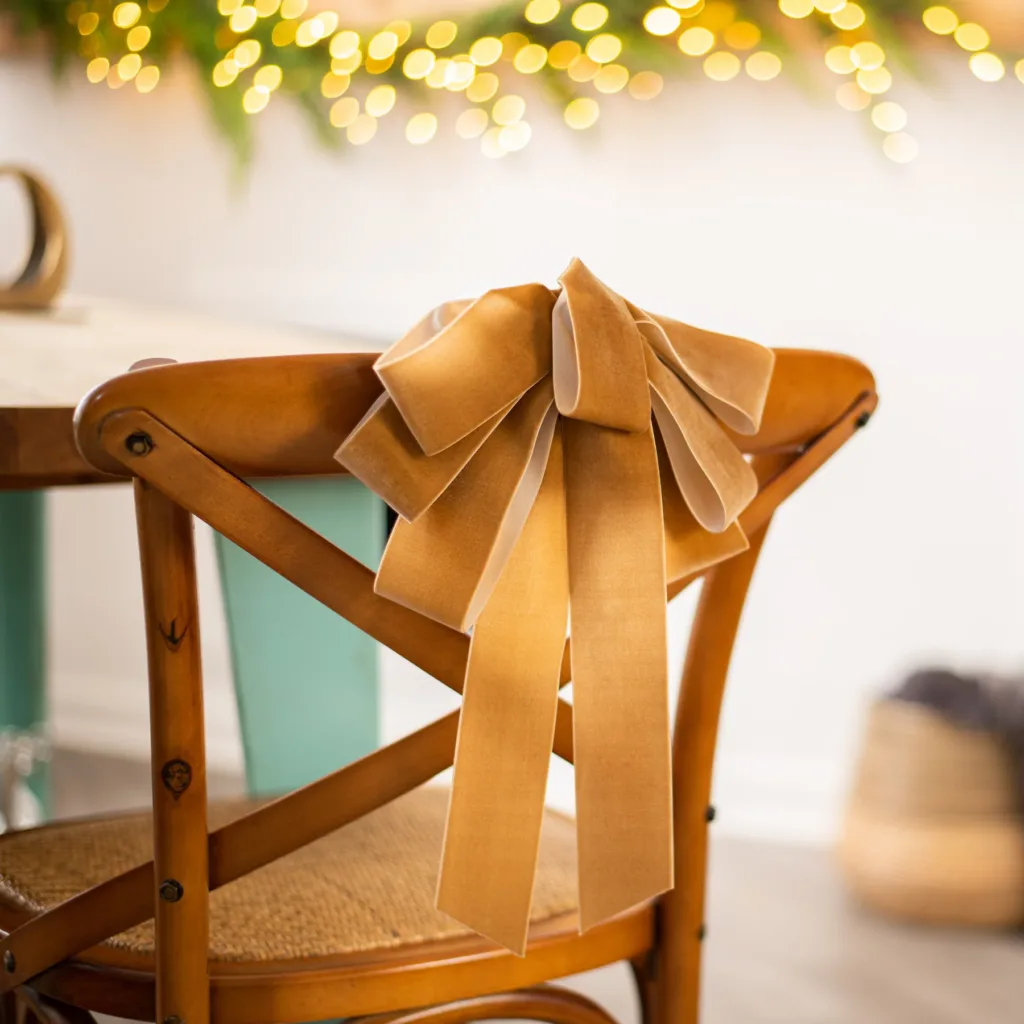 Ribbons and bows have long been associated with the festive season, bringing to mind beautifully wrapped gifts and festive wreaths. When it comes to chairs, they can add an instant touch of elegance and charm. Opt for wide satin ribbons in traditional Christmas colors like deep reds, forest greens, or shimmering golds. Wrap them gracefully around the backrest, culminating in a voluminous bow. For those who wish to add a touch of whimsy, intertwining fairy lights with the ribbon can create a mesmerizing effect, especially during evening Christmas dinners, casting a soft glow around the room.
Related to: 7 Best Accent Chairs Of 2023: Affordable Perfect On Style
Pinecones and Greenery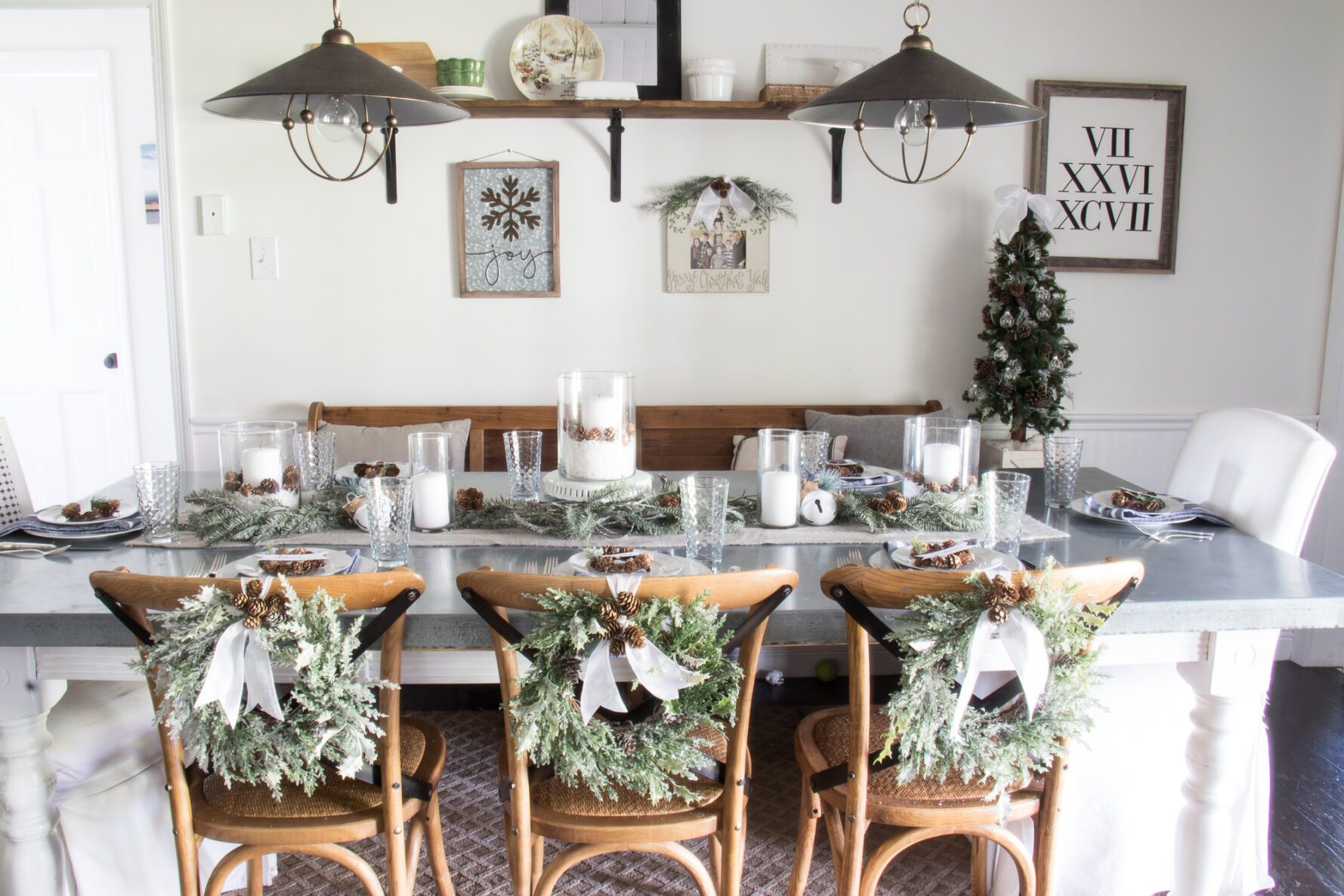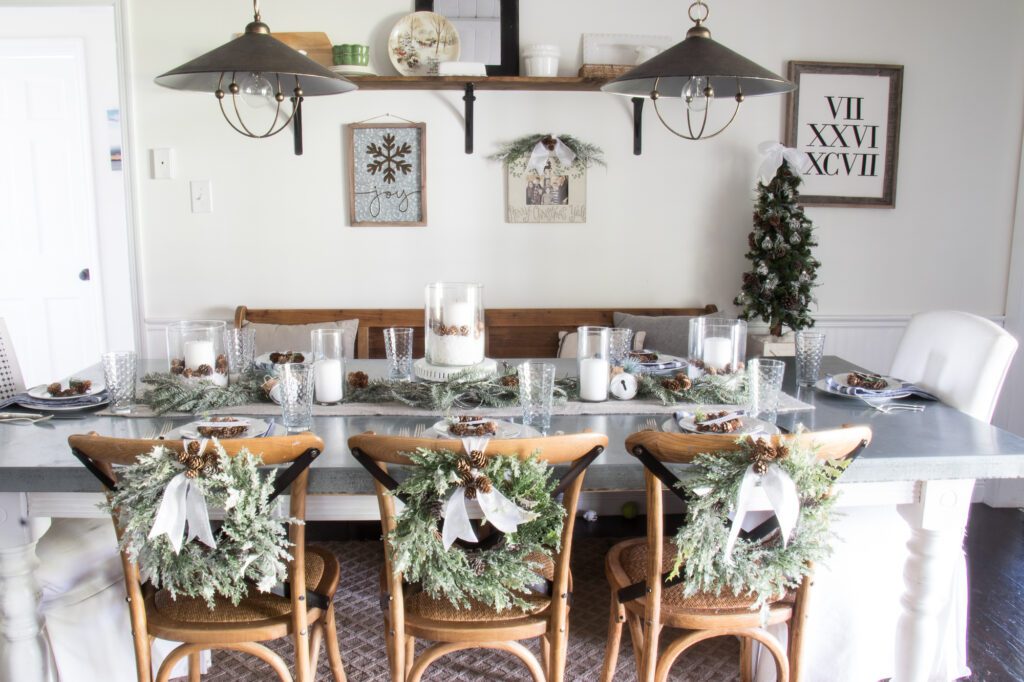 Embracing the beauty of nature during the festive season can lend a rustic and organic touch to your decor. Start by gathering fresh sprigs of holly, mistletoe, or pine branches. Attach these to the back of your chairs, ensuring they cascade gracefully. Interspersing this greenery with pinecones can enhance the rustic appeal. This style looks visually stunning, and the fresh pine and holly can infuse the room with a crisp, woodland scent, further amplifying the Christmas ambiance.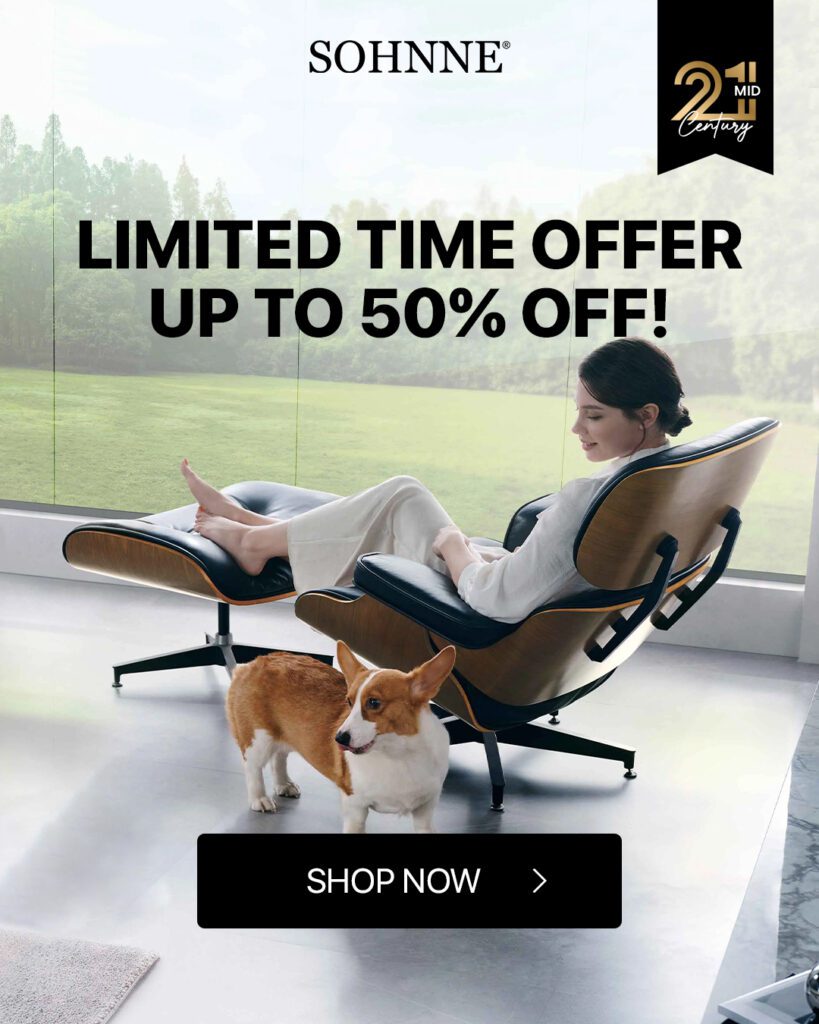 Festive Chair Covers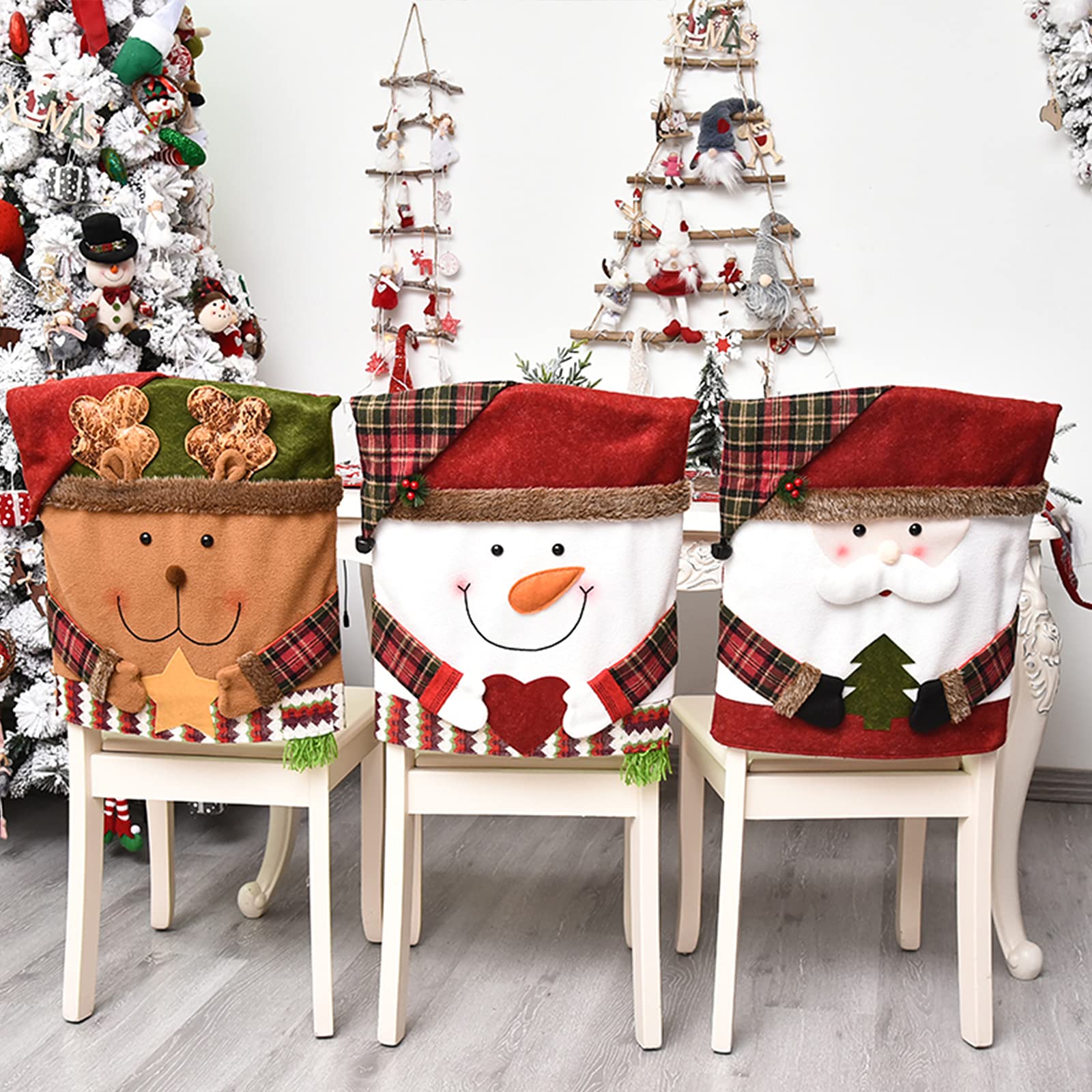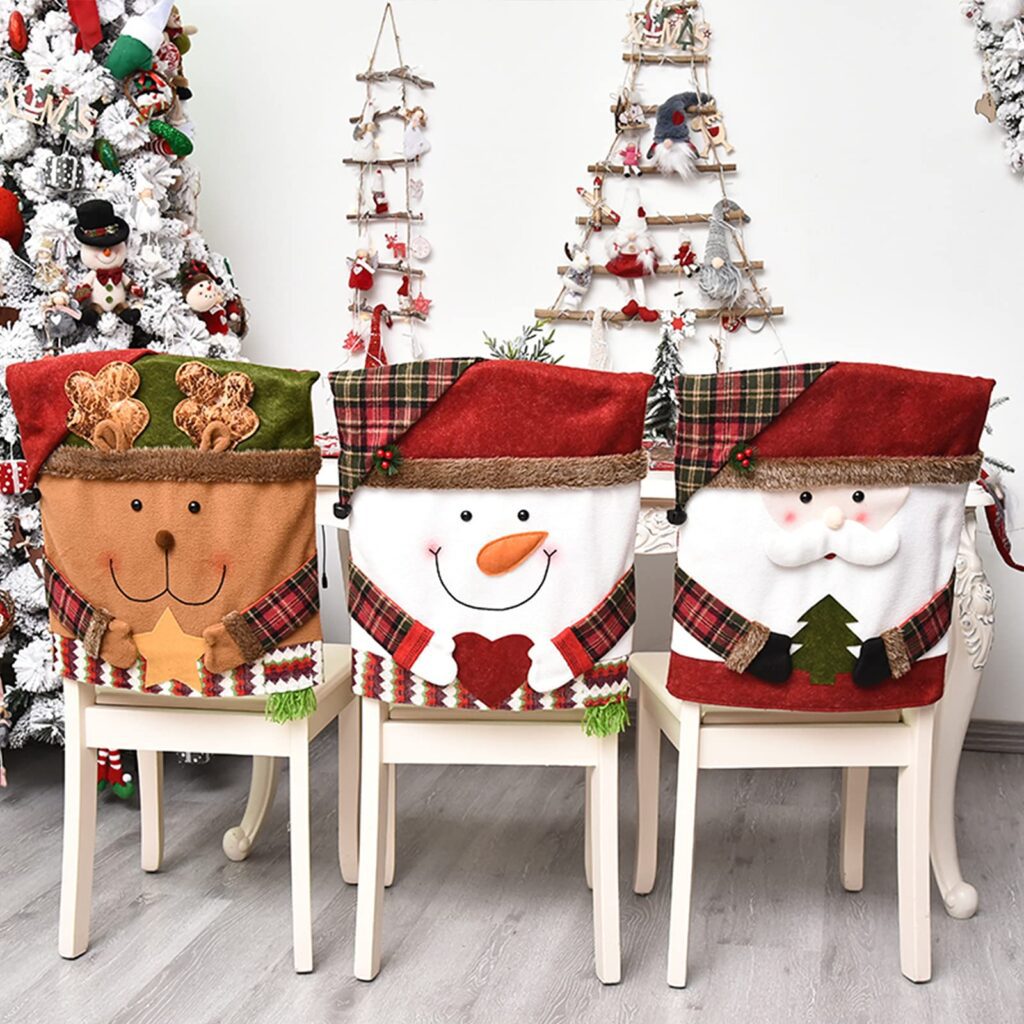 Chair covers are a fantastic way to completely transform the look of your seating without any permanent changes. The market today is flooded with a plethora of Christmas-themed chair covers. From jolly Santa faces to elegant snowflake patterns, there's something to suit every home's aesthetic. These covers not only add a festive touch but also serve a practical purpose, safeguarding your chairs from potential spills during hearty festive feasts. Moreover, they can be easily stored away and reused year after year, making them an eco-friendly choice.
Related to: 10 Benefits Of Grey Accent Chairs: A Wise Investment For Your Home
Hanging Ornaments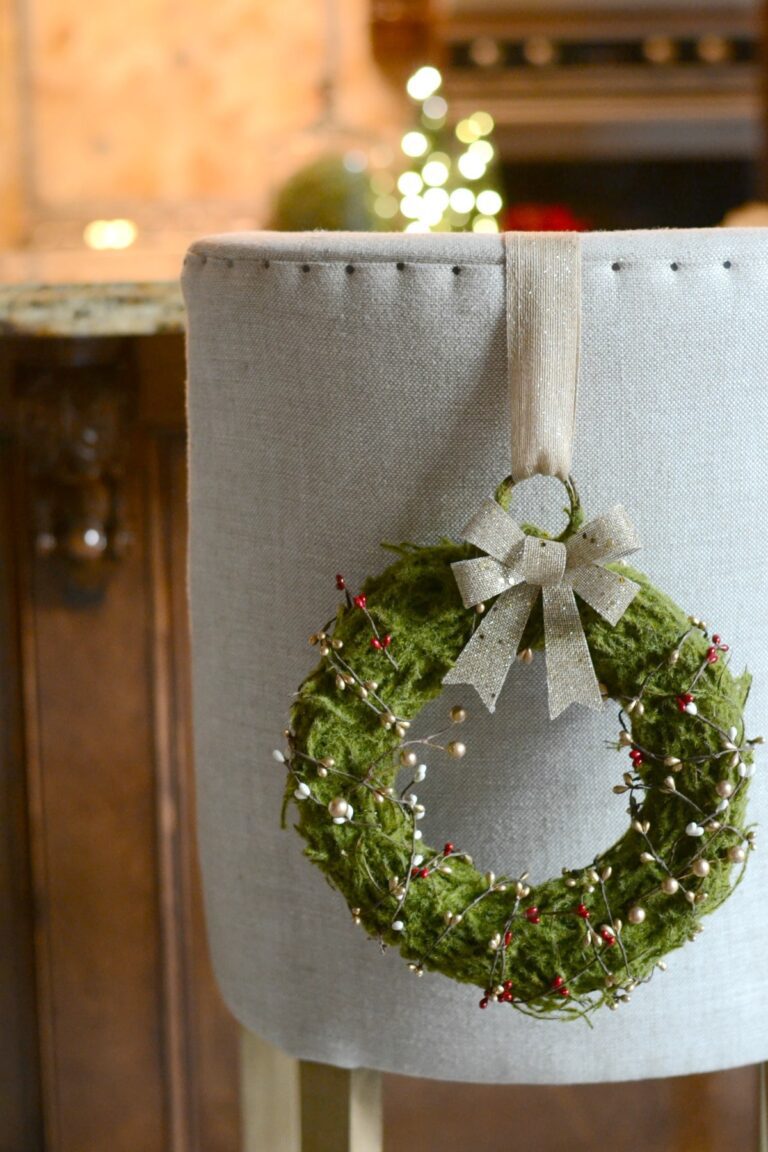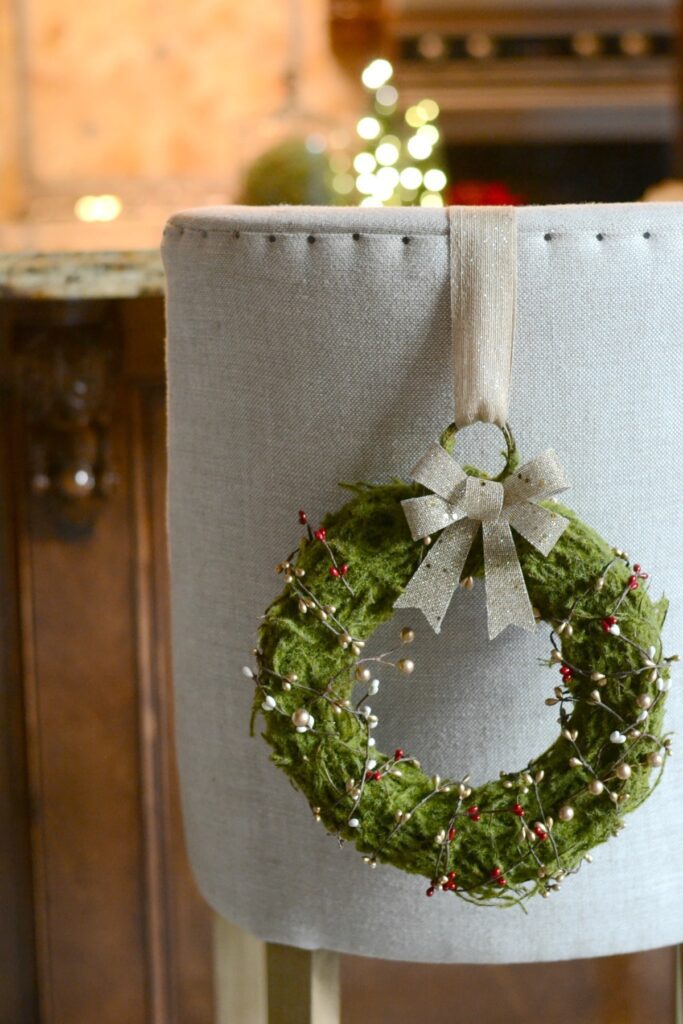 Ornaments aren't just for Christmas trees. Imagine your chairs adorned with twinkling baubles, stars, and even tiny angels. Select a range of ornaments, either sticking to a specific color palette or embracing a more eclectic mix. Attach these to the backrest or even let them dangle from the sides. For homes with children, this method can be particularly enchanting. You can even involve the kids in the decorating process, letting them choose and hang their favorite ornaments, adding a personal touch to the decor.
Personalized Name Tags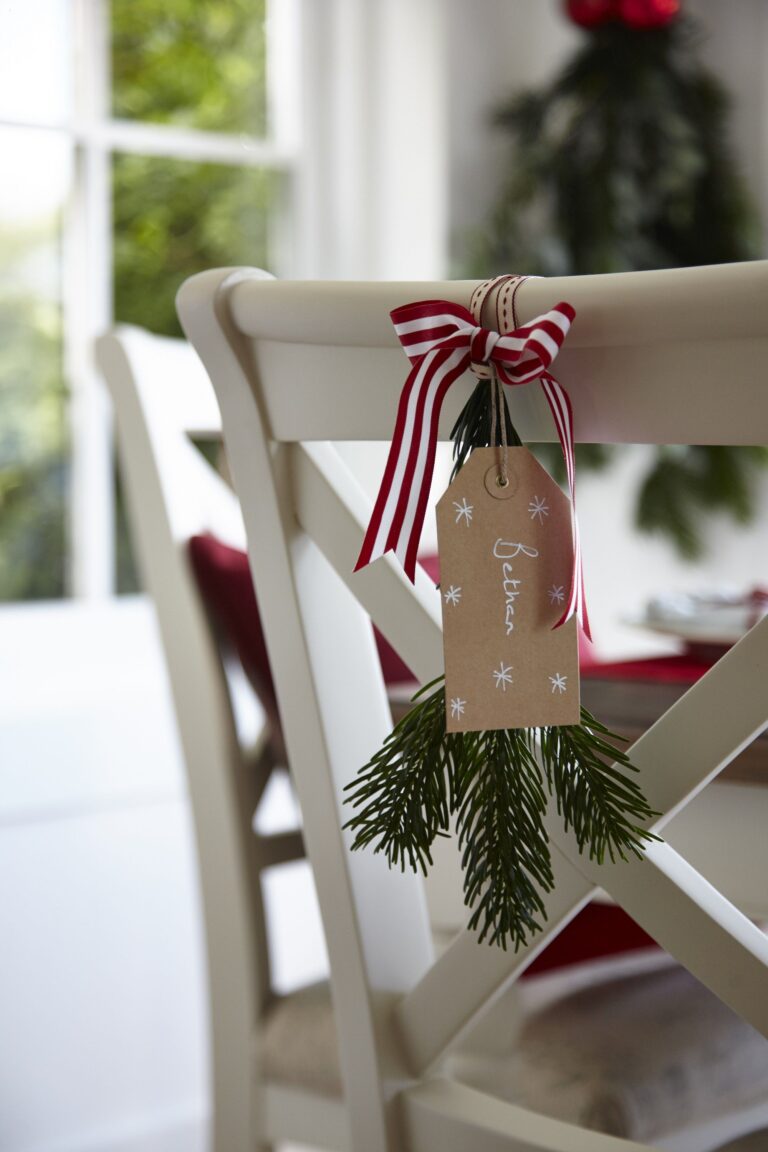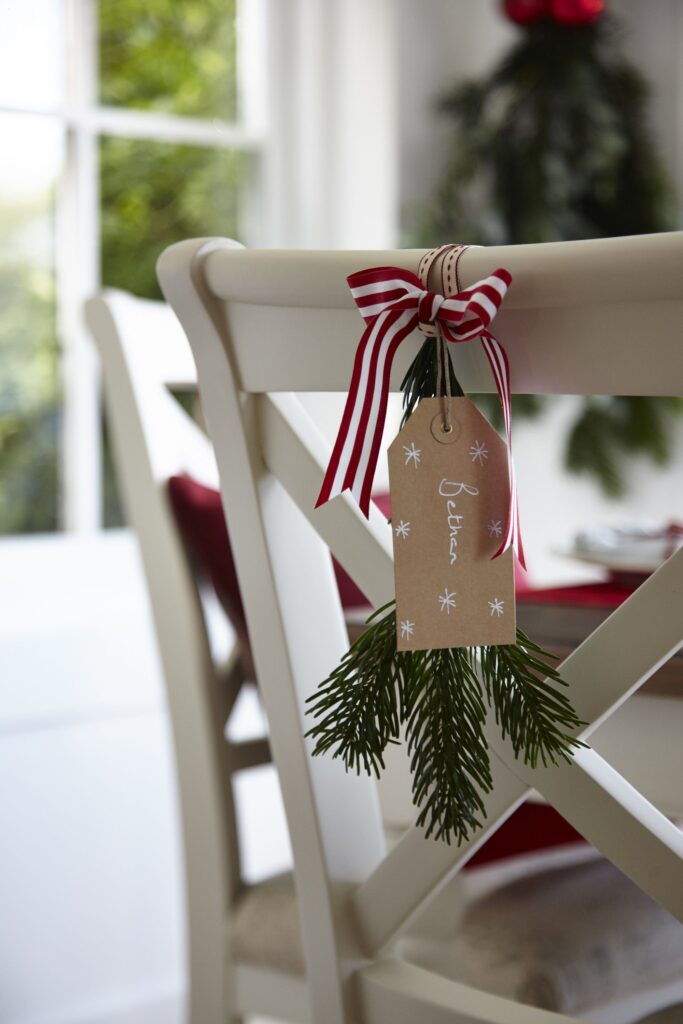 For those hosting a grand Christmas dinner, adding personalized name tags to chairs serves a dual purpose. Firstly, they elegantly guide guests to their designated seats. Secondly, they act as a decorative element, enhancing the festive vibe. Craft these tags in shapes synonymous with Christmas – stockings, bells, snowflakes, or even miniature sleighs. Attach them to the chair using decorative string, ribbon, or even a sprig of mistletoe. The personal touch is bound to make your guests feel special and cherished.
Related to: 8 The Best Minimalist Lounge Chair For Outdoor Homes
Conclusion
Chairs, often seen as mere functional pieces, hold immense potential to be the showstoppers of your Christmas decor. By integrating elements like ribbons, natural greenery, or even personalized tags, you can transform them into festive masterpieces. As you prepare for the holidays, let your chairs be a testament to your creativity and the spirit of Christmas. Embrace these ideas, and watch your home come alive with festive cheer!
FAQ: How to Decorate Chairs for Christmas
What materials can I use to decorate chairs for Christmas?
You can use ribbons, bows, fabrics, pinecones, greenery, ornaments, chair covers, fairy lights, and personalized name tags, among other festive items.
Is it safe to intertwine fairy lights with chair decorations?
Yes, but ensure you use LED fairy lights as they don't heat up. Always check for any frayed wires or damage before use and keep them away from flammable materials.
How can I secure decorations to my chairs without causing damage?
Use non-damaging methods like tying with ribbons, using adhesive hooks, or draping. Avoid nails, staples, or anything that might puncture or scratch the chair.
Can I use live greenery to decorate chairs?
Absolutely! Fresh sprigs of holly, mistletoe, or pine branches can be a beautiful addition. Just ensure they are securely fastened and replaced if they start to wilt or dry out.
How can I make sure my chair decorations are child-safe?
Avoid small decorations that can be a choking hazard, ensure that ornaments are securely fastened, and keep any electrical elements like lights out of reach.