Welcome to a musical journey designed to elevate your room to new aesthetic heights! So, whether you're looking to unwind after a long day, set the mood for a creative session, or simply enjoy the aesthetic atmosphere of your room, the Best 2023 Aesthetic Spotify Playlist is the perfect companion.
Allow the carefully curated selection of songs to transport you to a world of sonic beauty, where every note resonates with the aesthetic essence of your room. But that's not all – we've also discovered a unique table lamp that deserves a spot on your must-have list.
From the enchanting melodies to the mesmerizing illumination, your room will become a haven of style, comfort, and pure aesthetic bliss. So, plug in your headphones, switch on the lamp, and let the magic unfold as we unveil the perfect pairing for an unforgettable room transformation.
Best Spotify List for Your Aesthetic Room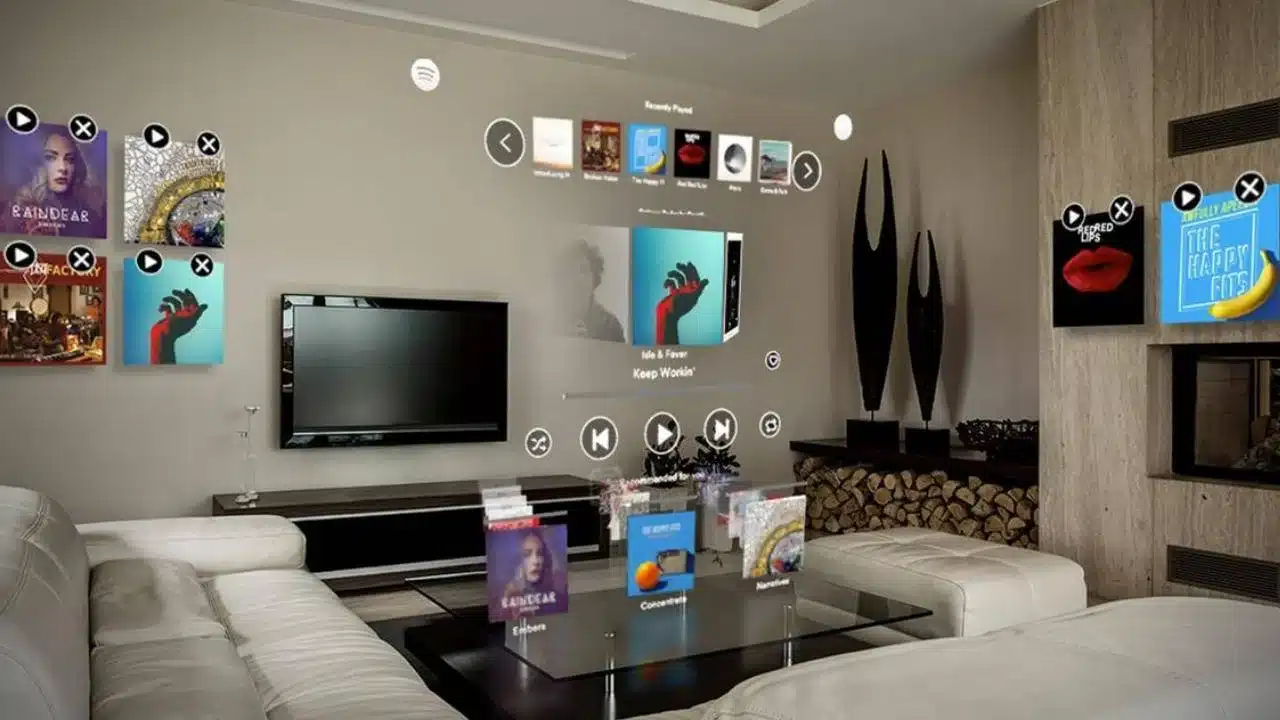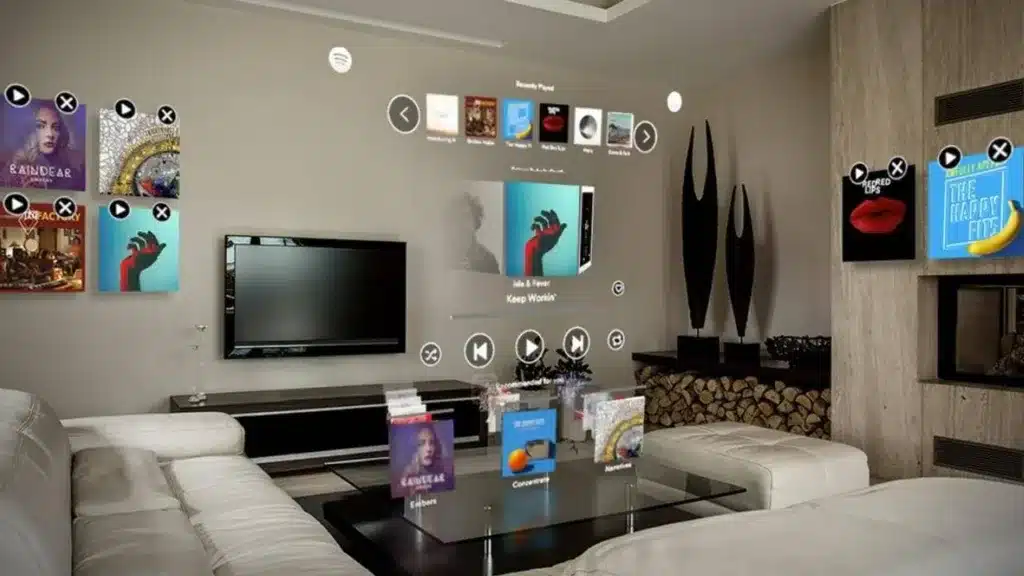 Variety Mix by EAG
This playlist spans various genres, including dreamy indie pop, soothing lo-fi beats, ethereal electronic, chilled-out acoustic, and more. The diverse range of genres ensures that there's something for every musical taste and mood, allowing you to explore different sonic landscapes within the comfort of your room.
Top Artists: Harry Styles, Adele, The Weeknd, SIA, Nirvana, etc.
Sohnne Circle of Life Lamp
If you're looking for the perfect match between your variety mix Spotify playlist and home decor, the Circle of Life Lamp by Sohnne is an ideal choice. This lamp not only adds a touch of elegance to your living room or bedroom but also offers a variety of features that seamlessly complement your music-listening experience.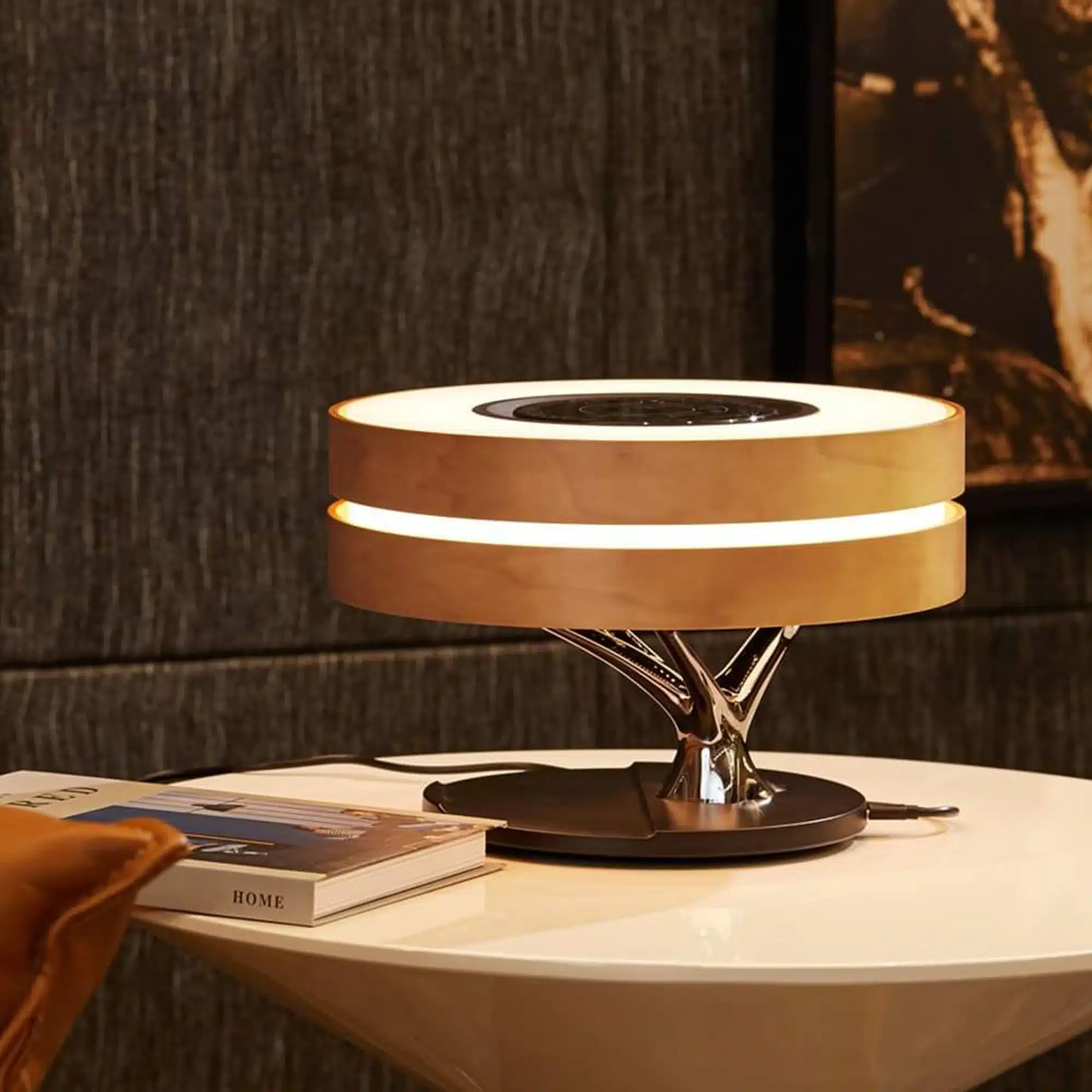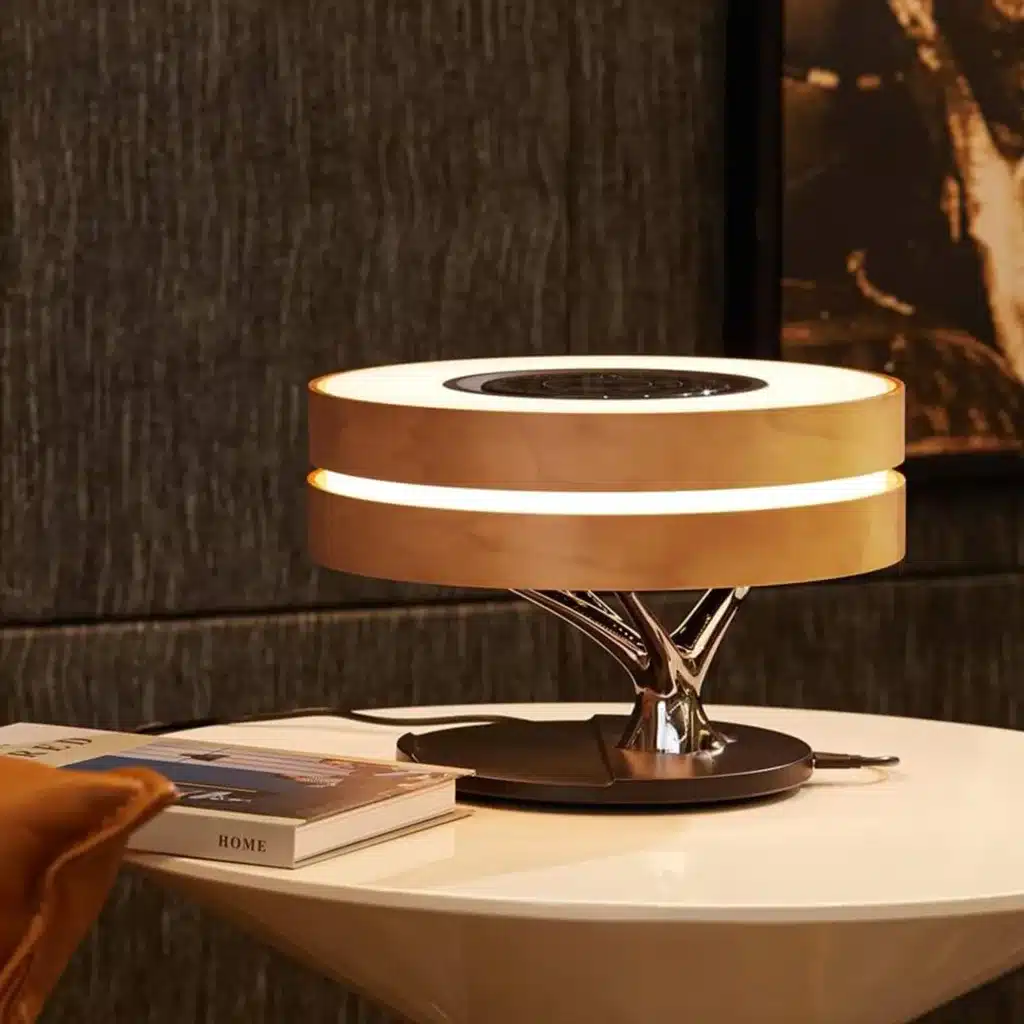 Say goodbye to tangled wires and hello to wireless music playback. By pairing your device with the lamp, you can effortlessly stream your variety mix Spotify playlist wirelessly. Enjoy the freedom of movement while immersing yourself in your favorite tunes, creating a seamless audiovisual experience.
Jazz in the Background by Spotify
Soft instrumental Jazz for all your room activities. The songs in this playlist have a common thread of creating captivating atmospheres. Whether you prefer a calming and introspective ambiance or an uplifting and energetic one, the tracks are carefully chosen to evoke specific emotions and set the perfect mood in your room.
Top Artists: The Three Queens, South-North, Wild Flower Trio, etc.
Light of Tree Lamp
When it comes to creating a truly captivating ambiance in your room, the Light of Tree Lamp by Sohnne is a masterpiece that effortlessly combines artistry and functionality. It is an exceptional creation that seamlessly blends form and purpose into a stunning and innovative piece of furniture. And what better way to enhance its beauty than with a jazz background Spotify playlist?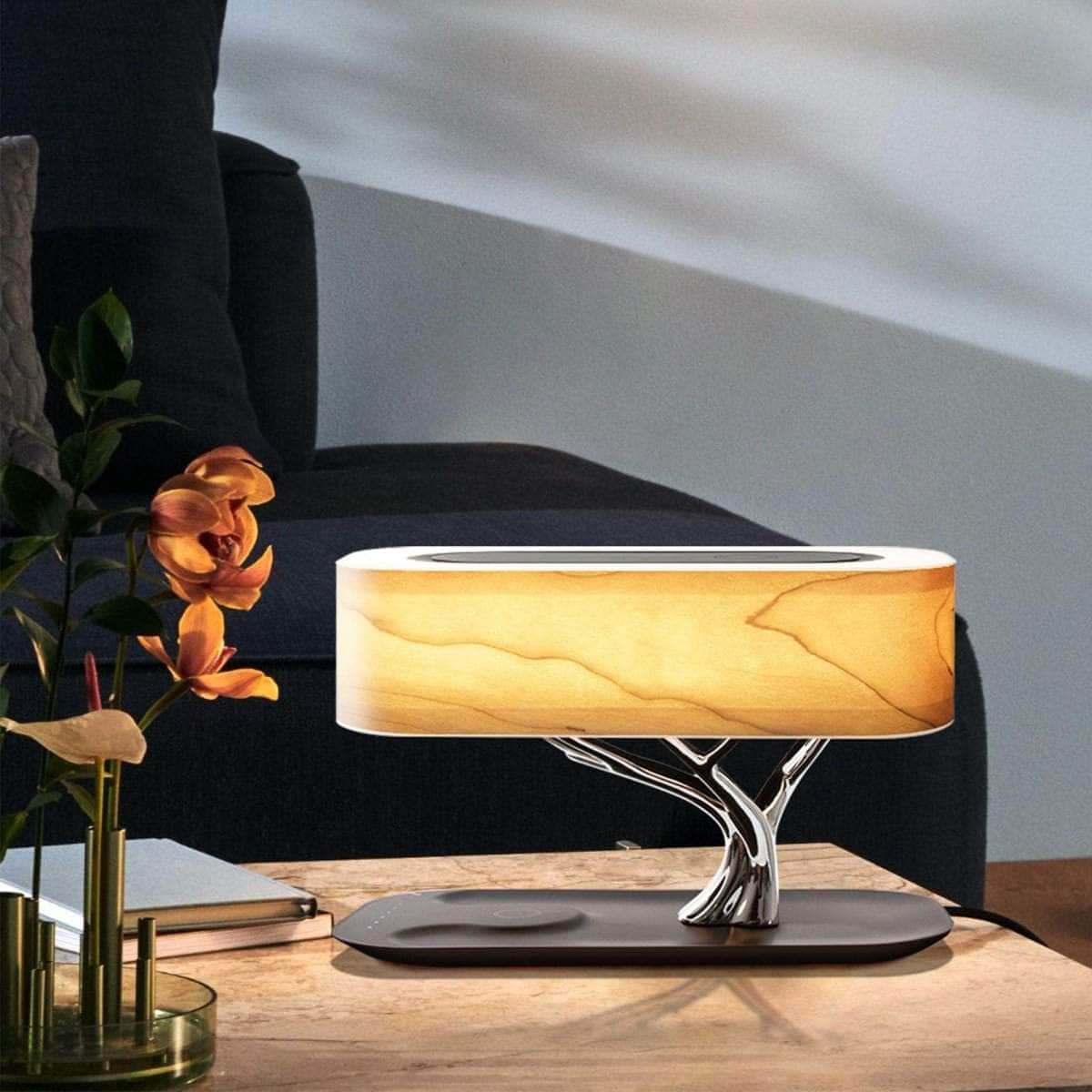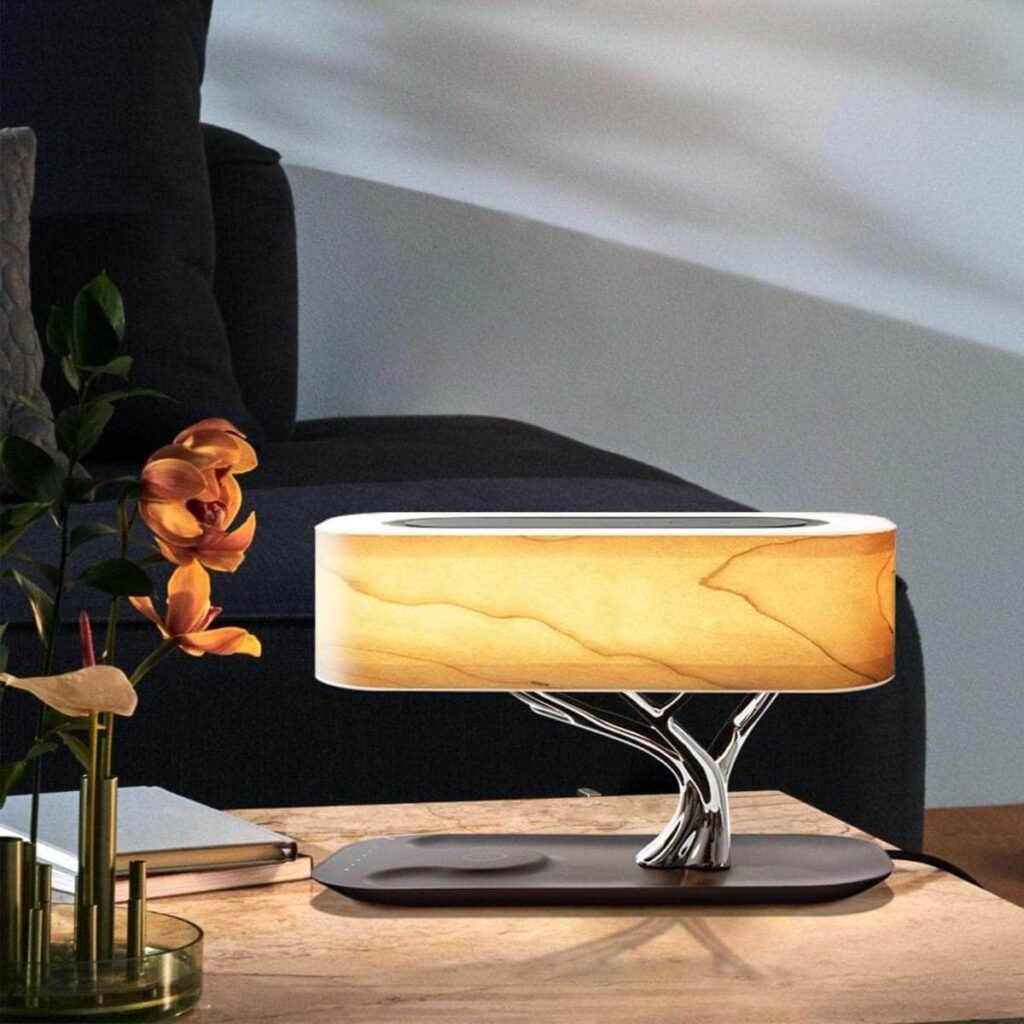 The unique design of the Light of Tree Lamp draws inspiration from the beauty of the Bonsai Tree, which holds deep symbolic meanings of harmony, peace, balance, and all that is good. As the jazz melodies dance in the background, the lamp's design echoes the rhythm and improvisation found in this iconic genre. The marriage of nature-inspired design and the smooth sounds of jazz create a harmonious blend that stimulates both the eyes and ears.

Instinct Playlist by Brandt
For songs that capture the connection between contemporary experience and shared journeys, explore your music taste vibrantly and melodically. Prepare to embark on musical journeys as the playlist takes you on a sonic exploration. From introspective and introspective moments to upbeat and inspiring rhythms, you'll be captivated by the melodies that fill your room, providing the soundtrack to your thoughts, creativity, relaxation, or simply daydreaming.
Top Artists: M82, Half an Orange, Throttle, Pixels, etc.
Sohnne Pacifico Lamp
Elevate your home decor to new heights with the Pacifico Lamp by Sohnne, the perfect match for the "Instinct" by Brandt Spotify playlist. This exquisite lighting fixture effortlessly combines style and functionality, creating a captivating ambiance that perfectly complements the musical journey of the playlist.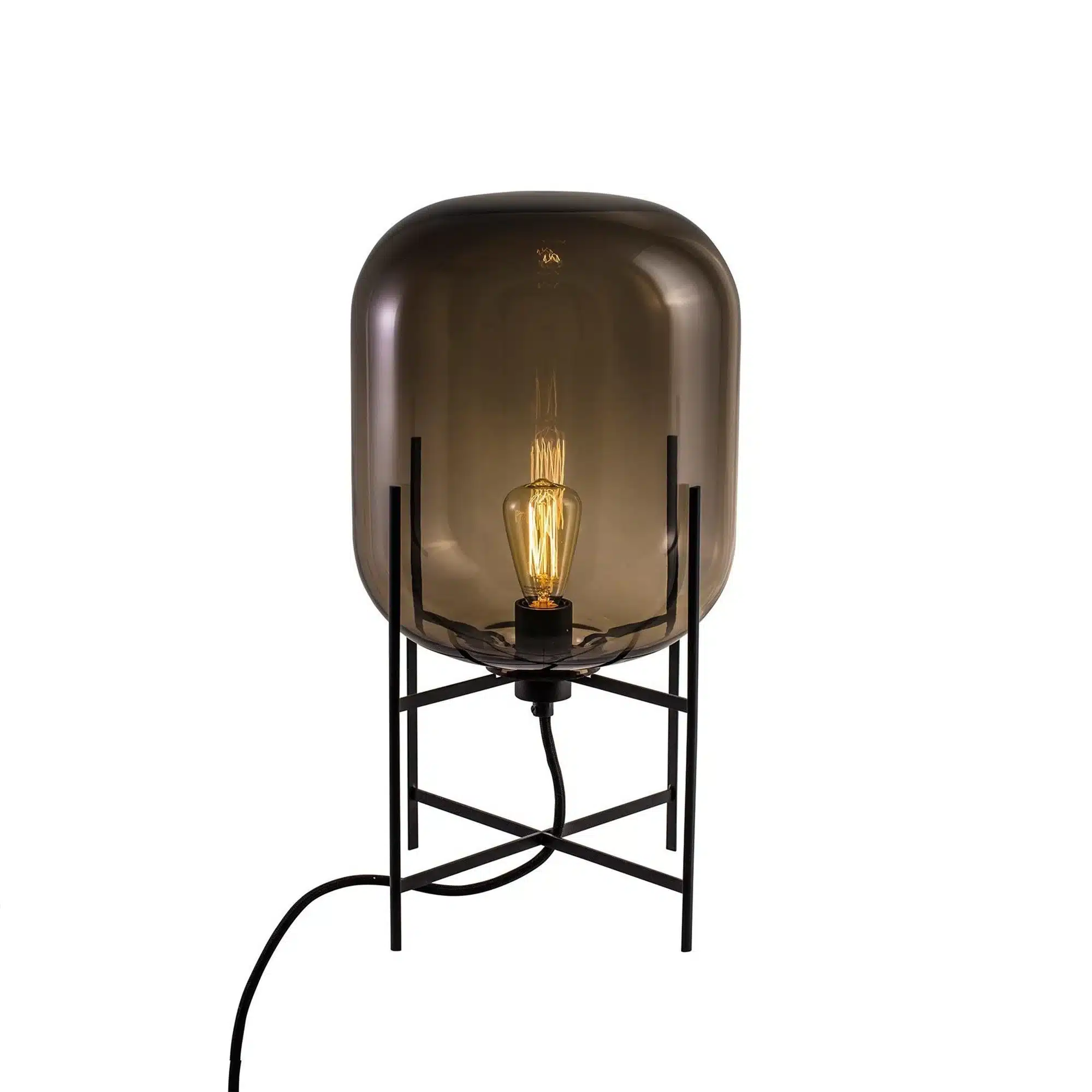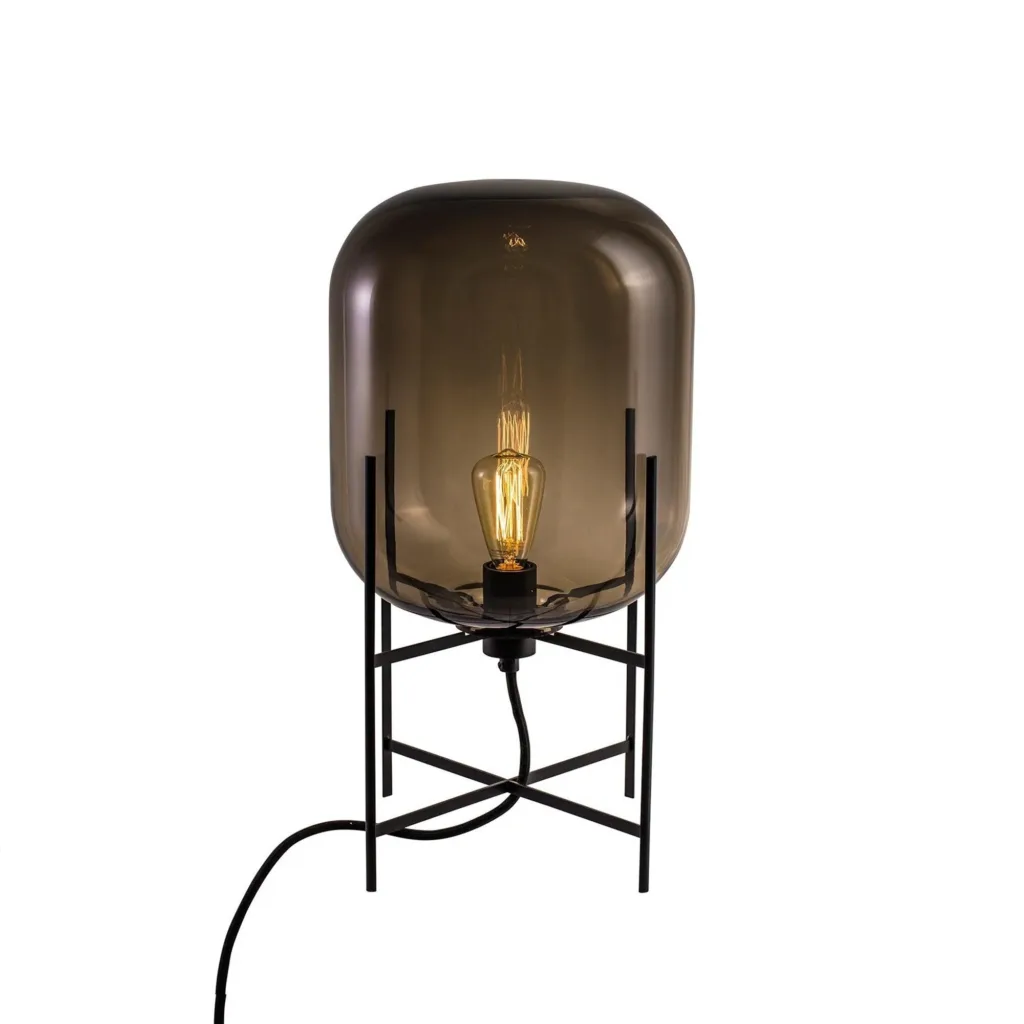 The circular glass shade of the Pacifico Lamp, combined with its lengthy LED bulb and onyx black metal base, instantly infuses an industrial aesthetic into your space. The fusion of materials and shapes brings a sense of modernity and artistic flair, adding a visual allure that perfectly aligns with the contemporary vibes of the "Instinct" playlist.
Conclusion
Each carefully selected track weaves together melodies, rhythms, and moods that perfectly complement the ambiance of your room, creating a captivating sonic experience.
But we couldn't stop there! We've discovered a truly remarkable addition to elevating your room's musical experience even further – the unique table lamp by Sohnne. This extraordinary lamp, with its resilient glass form and sleek industrial-style frame, not only provides a warm and inviting glow but also adds a touch of elegance and enchantment to your surroundings.
Together, the Best 2023 Aesthetic Spotify Playlist and the unique table lamp by Sohnne provide an unparalleled musical experience in your room. They transform your space into a sanctuary where the melodies dance in harmony with the warm illumination, creating an atmosphere of pure aesthetic pleasure and sensory delight.
FAQ About Sohnne Lighting Products
Are Sohnne lighting products energy-efficient?
Yes, Sohnne takes pride in offering energy-efficient lighting products. Our products are designed with LED technology, which consumes less energy compared to traditional lighting sources while providing ample illumination.
Can I adjust the brightness of the Sohnne lamps?
Yes, many of our lamps offer adjustable brightness settings. They are equipped with built-in dimming features or come with compatible dimmer switches, allowing you to customize the lighting intensity according to your preference and create the desired ambiance in your space.
Are Sohnne lighting products easy to install?
Absolutely! Sohnne lighting products are designed with user-friendly installation in mind. They come with clear instructions and are often designed for easy plug-and-play setups. However, we recommend consulting the specific product manual or contacting our customer support for any specific installation queries.
Are Sohnne lamps suitable for various interior styles?
Yes, Sohnne lighting products are designed to complement a wide range of interior styles. Whether your decor is modern, industrial, minimalist, or eclectic, our lamps feature versatile designs that can seamlessly integrate into different aesthetics, adding a touch of elegance and functionality to any room.
How long do Sohnne LED bulbs typically last?
Sohnne LED bulbs are known for their long lifespan. On average, our LED bulbs can last up to 25,000 to 50,000 hours, depending on the specific model and usage. This longevity ensures that you can enjoy the benefits of our lighting products for years to come without worrying about frequent replacements.