Lighting plays a pivotal role in setting the ambiance of a room. Especially in larger rooms, where the challenge is to distribute light evenly, the best floor lamp for large room can make all the difference. Not only do they illuminate spaces, but they also serve as statement pieces, adding character and style.
After hours of research and testing, we've rounded up the six best floor lamps for large rooms in 2023. Whether you're looking for something modern, traditional, or a blend of both, there's something here for every aesthetic.
---
Adjustable Arc Lamps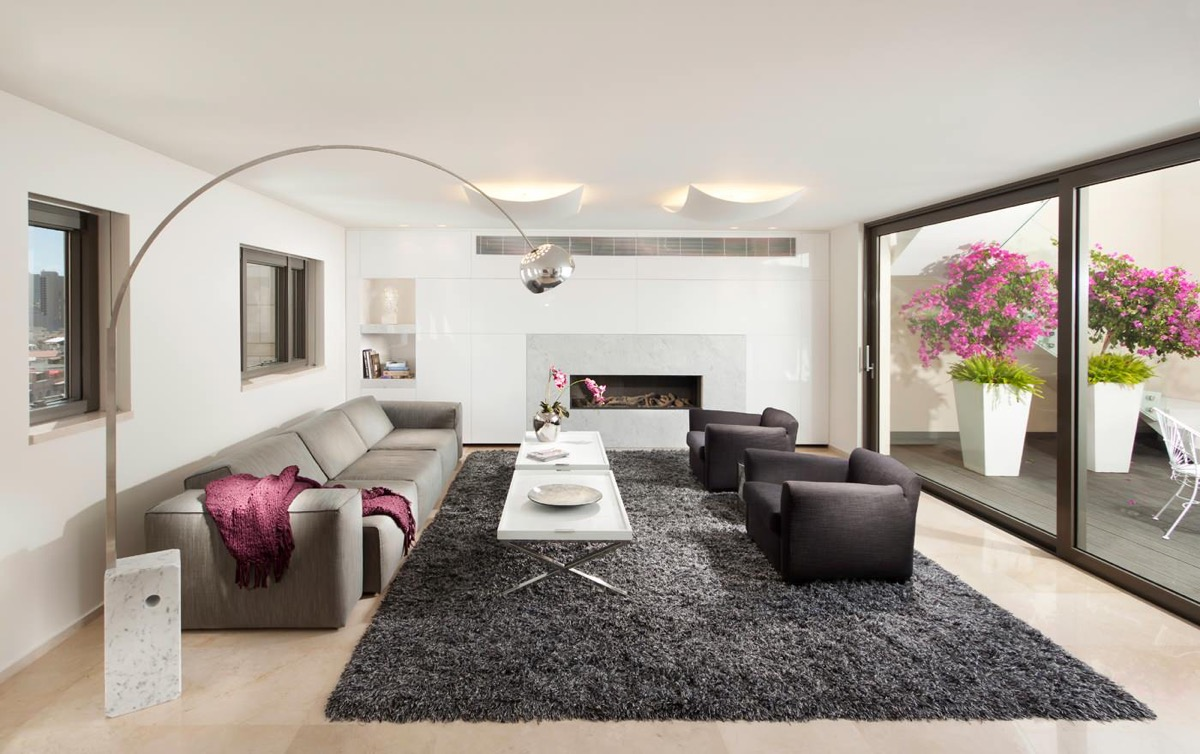 With their sweeping design, they are perfect for large rooms. They can be adjusted to direct light where it's needed most, making them versatile and functional. Their design is not just about utility; the arc adds a touch of elegance and drama to any space. Perfect for placing next to a sofa or reading chair, they ensure that every corner of the room gets its fair share of illumination.
Tripod Floor Lamps
As the name suggests, tripod lamps stand on three legs, giving them stability and a unique design appeal. They're great for large rooms because their design naturally disperses light, ensuring even distribution. Moreover, they come in various materials and finishes, allowing homeowners to choose one that perfectly complements their room's decor.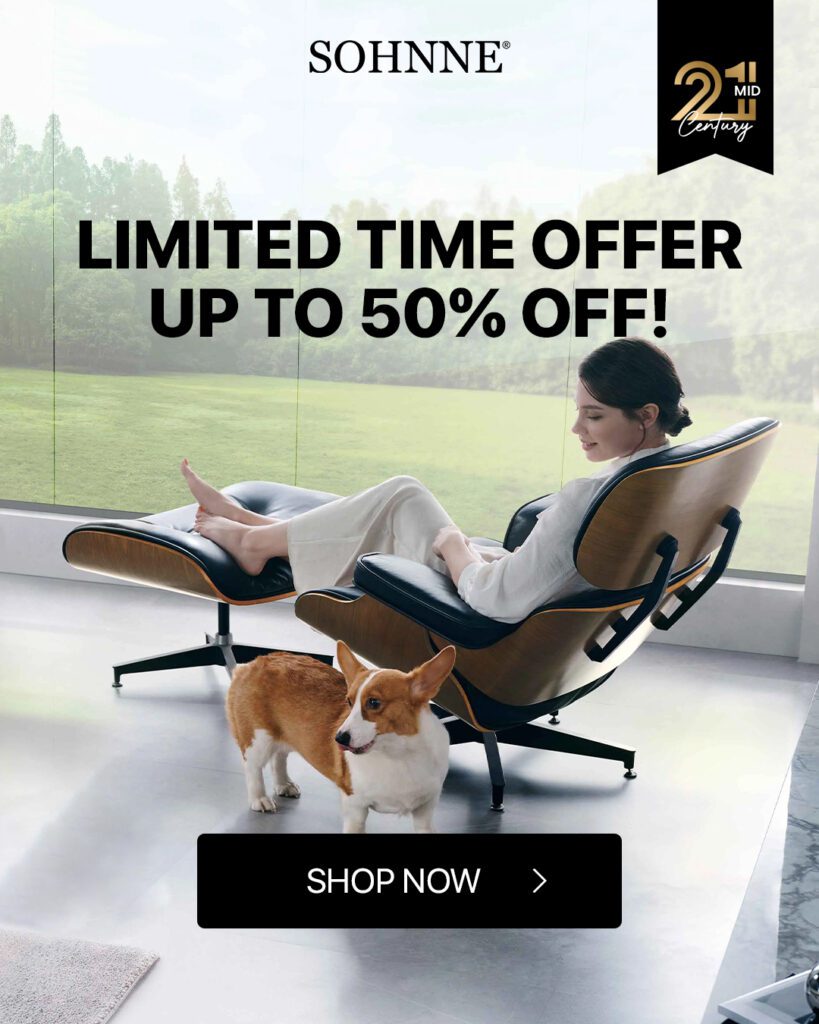 Best Floor Lamp for Large Room by Sohnne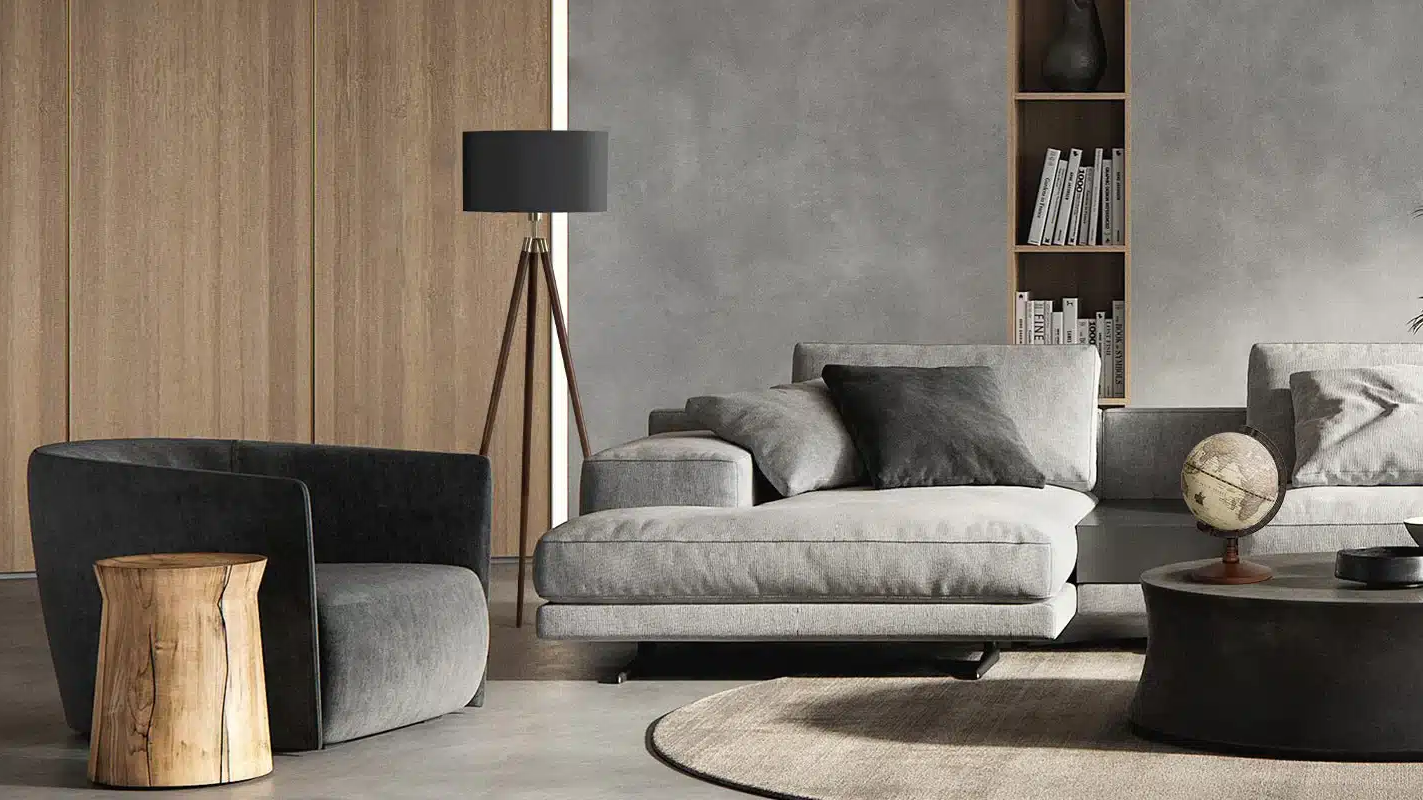 The Goudi Floor Lamp from Sohnne blends modern design and functionality. Its sleek metal frame and minimalist design make it a perfect addition to contemporary spaces. The lamp's height and design ensure that light is distributed evenly, making it an excellent choice for large rooms. Its durability and style make it one of the best floor lamps for 2023.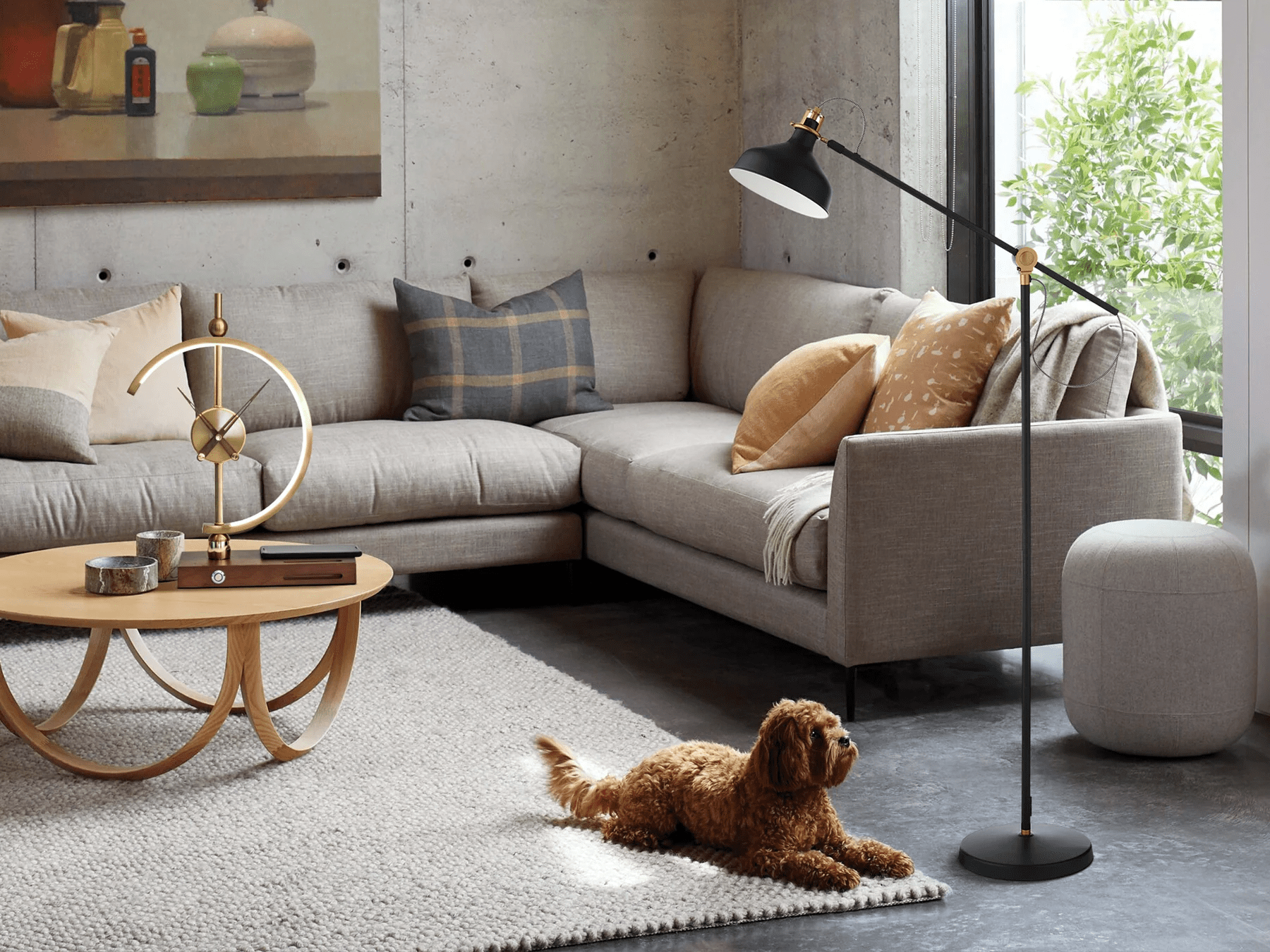 Elegance meets functionality with the Calisto Floor Lamp. Its unique design, combined with its warm light, creates a cozy ambiance in any large room. The lamp's sturdy base ensures stability, while its design adds a touch of sophistication. It's not just a lamp; it's a statement piece.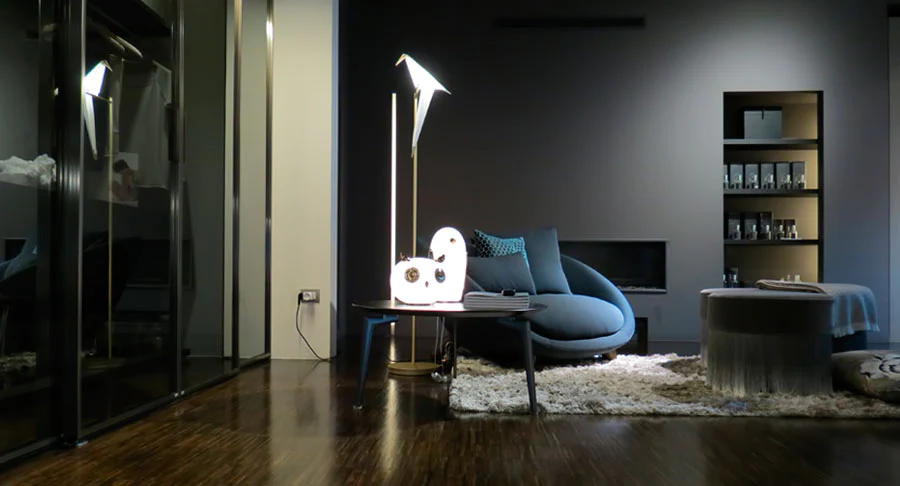 For those looking to add a touch of whimsy to their space, the Poppins Hummingbird Floor Lamp is the perfect choice. Its intricate hummingbird design is eye-catching and adds a touch of nature to any room. The lamp's design ensures even light distribution, making it ideal for large spaces.
Industrial Floor Lamps
With their raw materials and rugged design, industrial floor lamps add a touch of rustic charm to any space. They're particularly well-suited for large rooms with high ceilings. Their design often incorporates elements like exposed bulbs, metal frames, and pulley systems, making them not just functional but also a conversation starter.
Multi-light Floor Lamps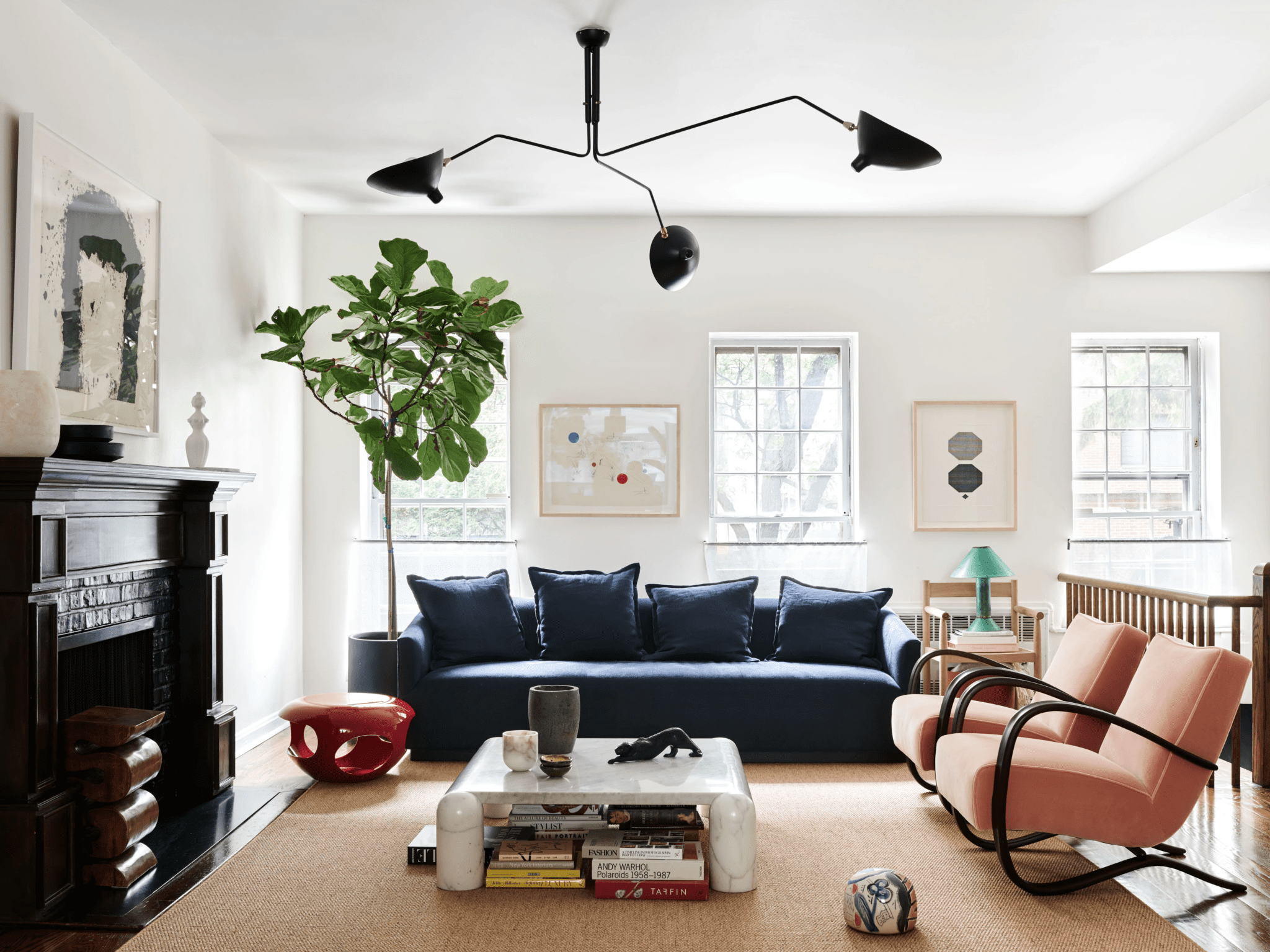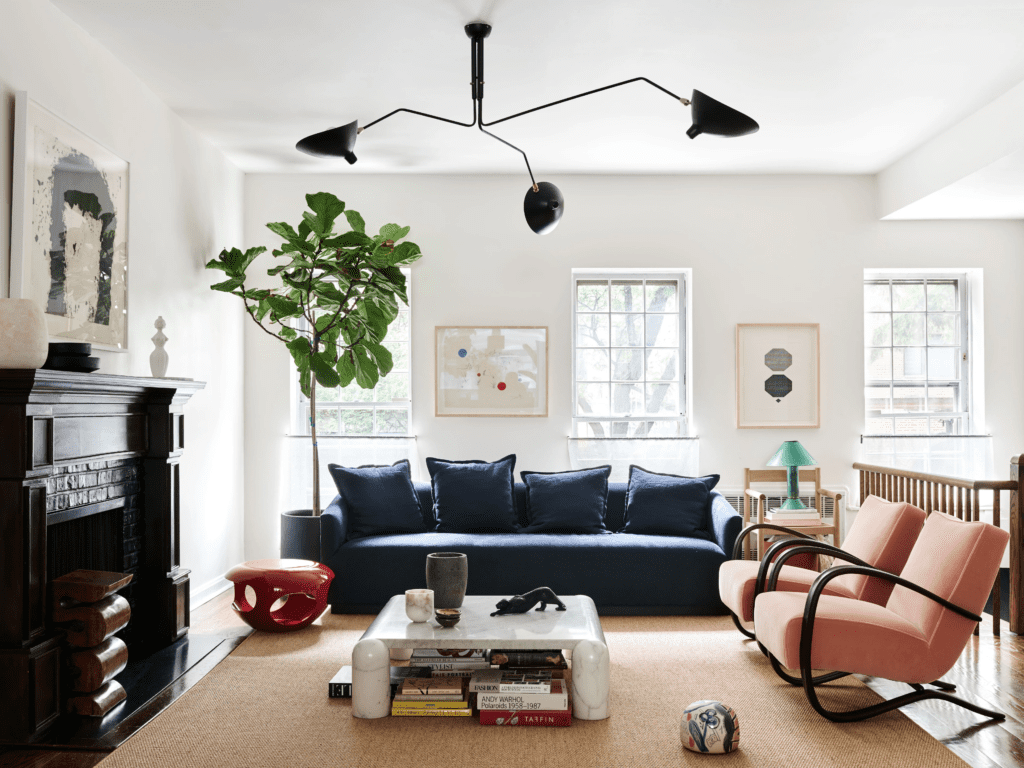 Related to: Bedroom Lighting Ideas – 5 Best Ways to Create Your Dream Space
For rooms that require varied lighting, multi-light floor lamps are the way to go. They come with multiple bulbs, which can be adjusted to direct light in different directions. This feature ensures that every part of the room gets illuminated. They're especially useful in rooms for multiple purposes, like living-cum-dining spaces.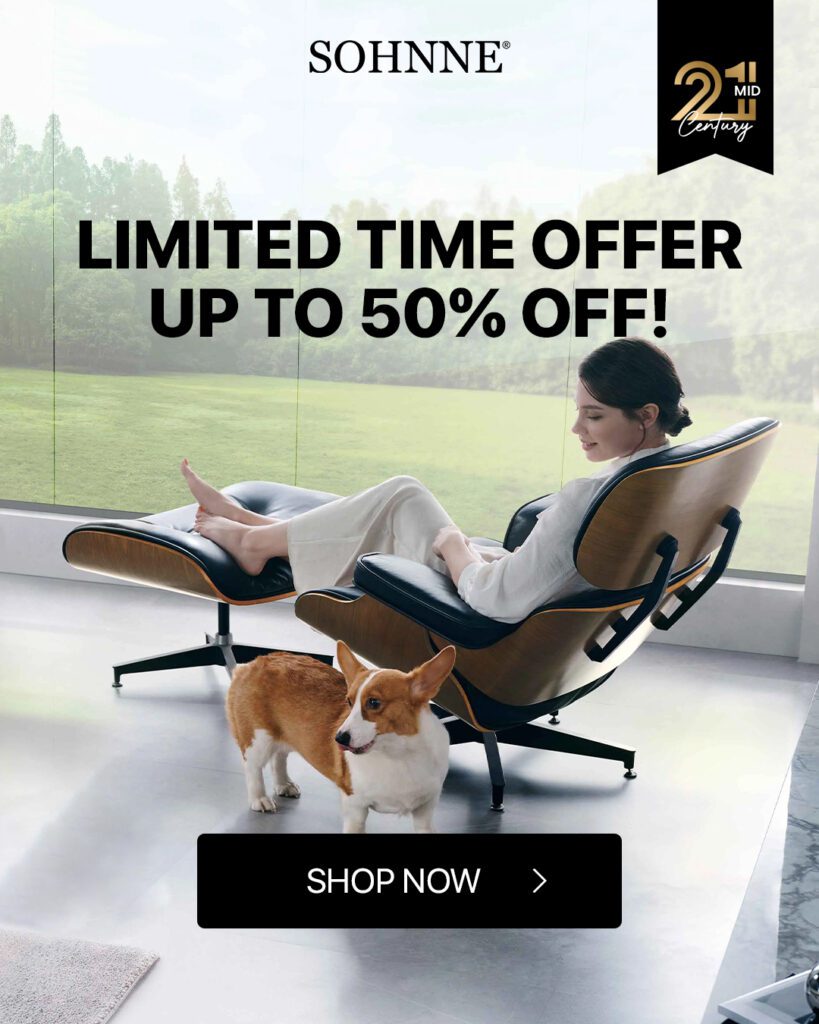 ---
Conclusion
Choosing the right floor lamp for a large room can be daunting, given the myriad of options available. However, with a clear understanding of the room's requirements and the desired aesthetic, finding the perfect lamp becomes much easier. For those looking for top-quality, stylish, and functional floor lamps, Sohnne offers a range of options that are sure to elevate any space. Whether it's for reading, ambiance, or purely decorative purposes, there's a floor lamp out there that's perfect for every large room.
FAQ
Why is it important to choose the right floor lamp for a large room?
In a large room, lighting plays a crucial role in setting the ambiance and ensuring adequate illumination. A floor lamp that's designed for spacious areas can effectively light up the space without creating dark corners, enhancing the room's overall aesthetics.
How do I maintain and clean my floor lamp?
Regularly dust the lampshade and base using a soft cloth. For deeper cleaning, refer to the manufacturer's instructions. Ensure the lamp is unplugged before cleaning, and avoid using harsh chemicals that might damage the finish.
Where can I find stylish and functional floor lamps for my spacious room?
Many online retailers, including Sohnne, offer a range of floor lamps suitable for large rooms. Always read reviews, compare designs, and consider the room's decor before making a purchase.