Are you familiar with the word Hygge? It's a Danish secret of a wonderful home – a philosophy that transcends mere aesthetics to embrace a lifestyle of contentment and joy. With Hygge home decor, We're not just decorating spaces; we're weaving a tapestry of coziness that transforms houses into homes brimming with warmth and happiness.
From the soft glow of candlelight to the embrace of a plush throw, this article is your guide to infusing your living space with the blissful spirit of hygge. Prepare to be inspired, as we explore how simple touches can create a haven of tranquility and well-being, making every day a little more magical.

Embracing the Hygge Lifestyle in Your Home
Hygge (pronounced "hoo-gah"), the Danish concept of coziness and contentment, has become a global phenomenon, transforming the way we think about our living spaces. It's not just a design trend; it's a lifestyle that emphasizes the beauty of simplicity, the joy of comfort, and the importance of well-being in our daily lives. In this article, we delve into the heart of hygge home decor and explore how you can infuse this blissful Danish philosophy into your own home.
---
Related to: Scandinavian Living Room Furniture: 6 Guide to Simplicity
Why Hygge is More Than Just a Trend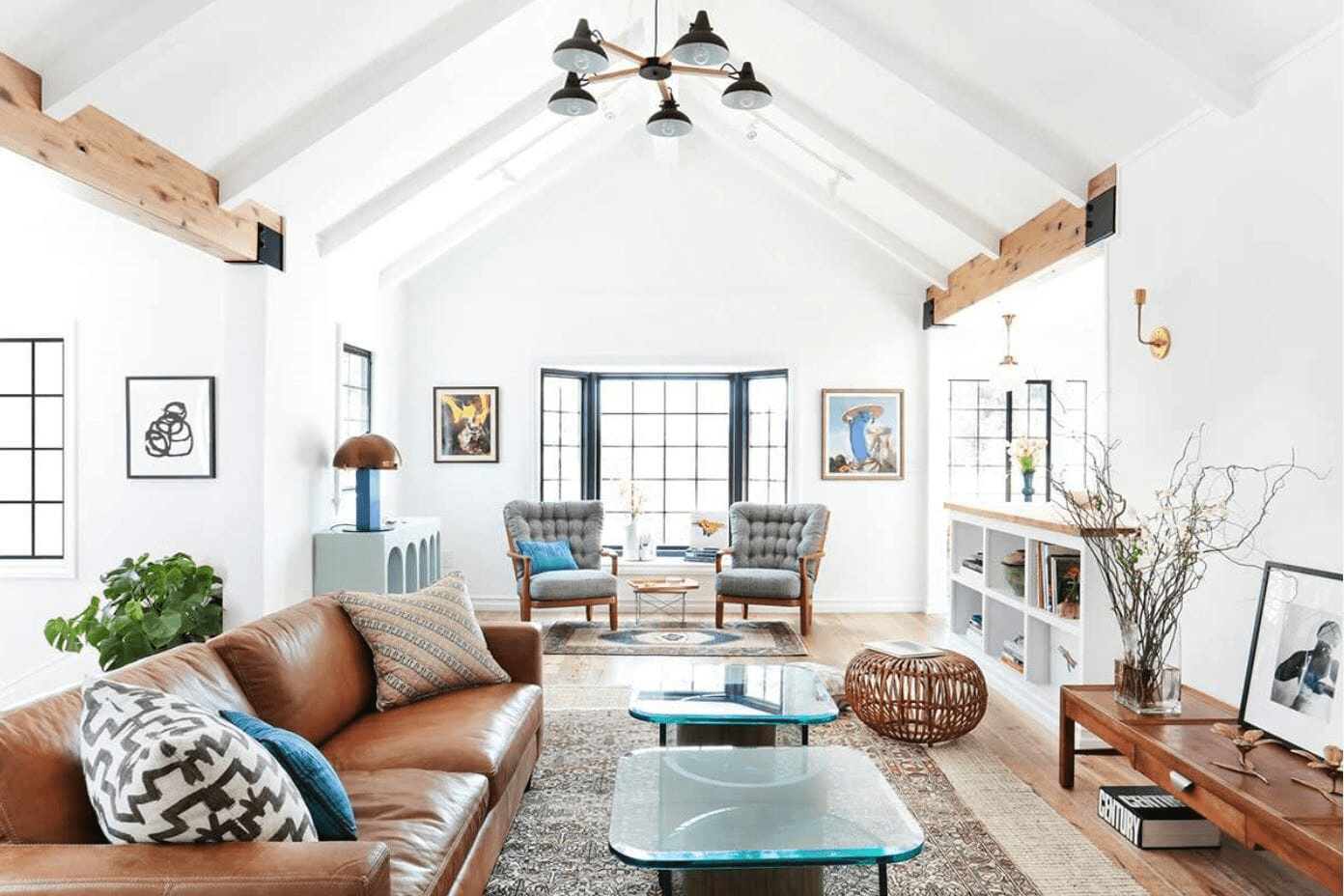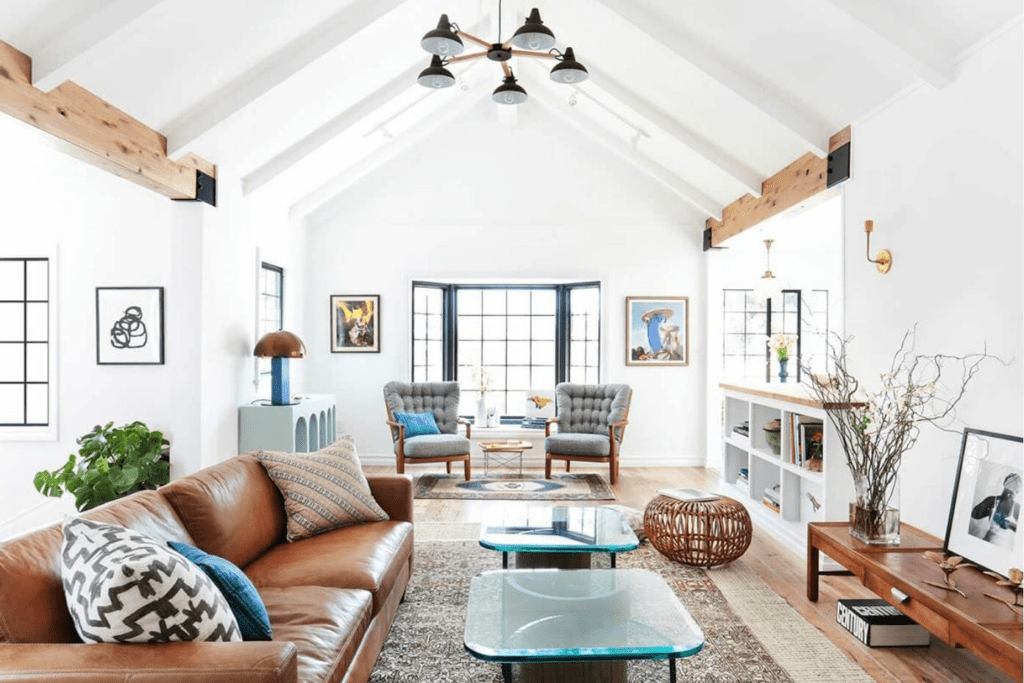 Hygge transcends being a mere trend; it's a philosophy that encourages us to find contentment in our everyday surroundings. It's about creating an environment that nurtures and soothes, reminding us to appreciate the small moments and pleasures that life offers. By incorporating hygge into our homes, we're not just enhancing our living spaces; we're also enriching our lives with a sense of peace and happiness.
Ideas to Bring Hygge into Your Home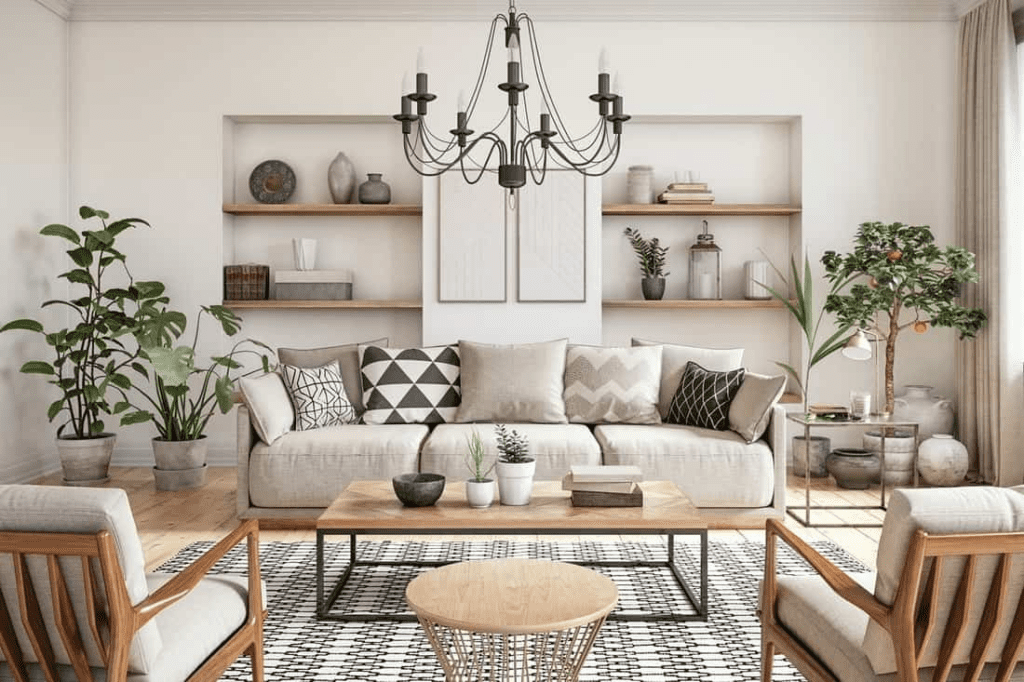 Soft Textiles: Layer your living space with comfortable textiles like chunky knit blankets, fluffy pillows, and soft rugs. These elements add warmth and texture, making your home an inviting place to relax and unwind.
Warm Lighting: The right lighting can transform the mood of a room. Opt for soft, warm lights to create a cozy and intimate atmosphere. Candles, in particular, are a hygge essential, adding both warmth and a sense of calm to any space.
Natural Elements: Incorporating natural materials like wood, stone, and plants can bring a sense of the outdoors inside, creating a serene and grounded environment. These elements not only add beauty but also promote a connection with nature.
Personal Touches: Make your space uniquely yours by adding personal items that hold special meaning. Family photographs, favorite books, or cherished mementos can make your home feel more personal and comforting.
Creating a Hygge Haven in Every Room
Living Room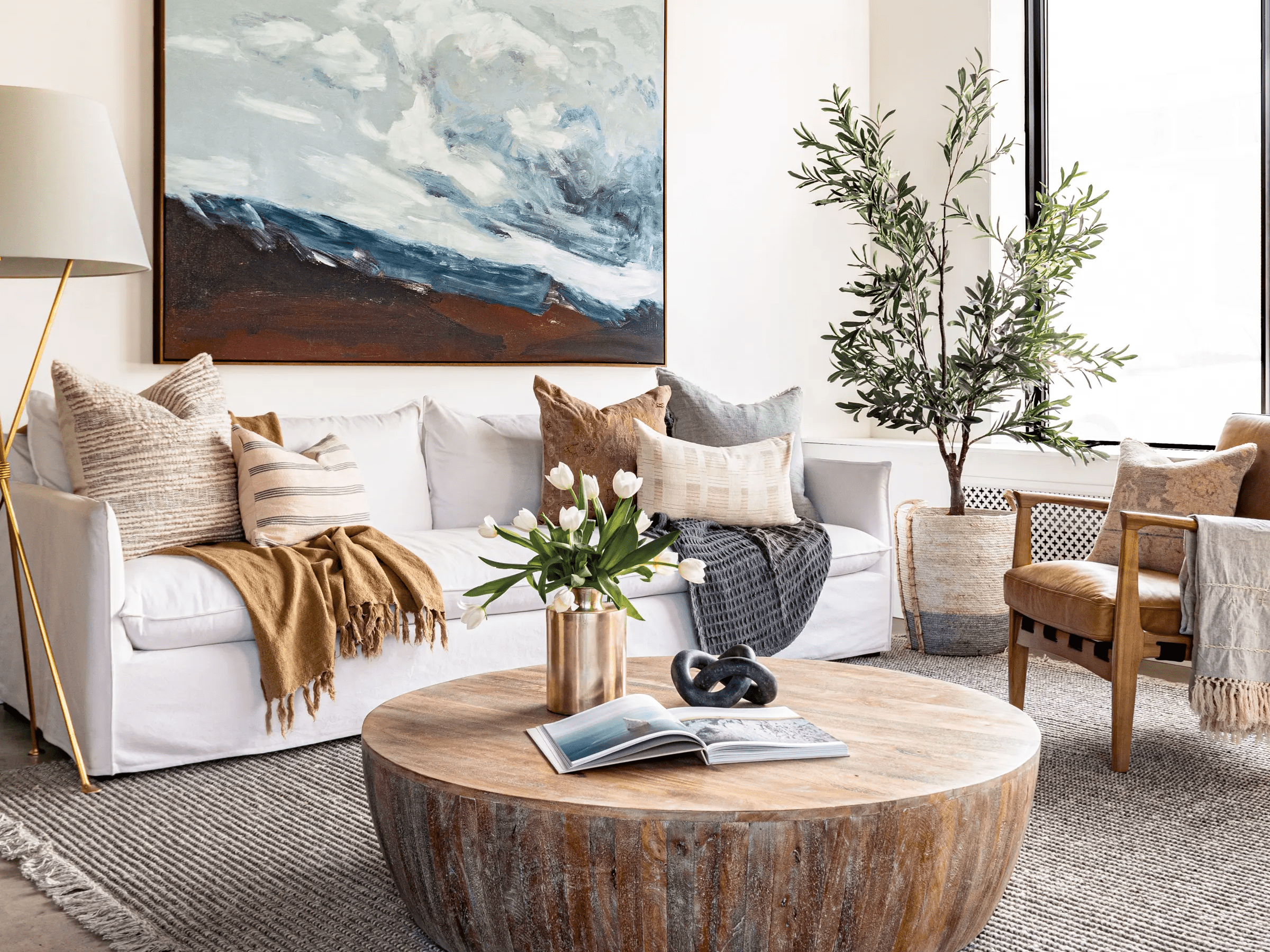 This is often the heart of the home, where family and friends gather. Create a hygge atmosphere with plush sofas, soft throw pillows, and a warm rug. Add a basket of blankets for extra coziness.
Bedroom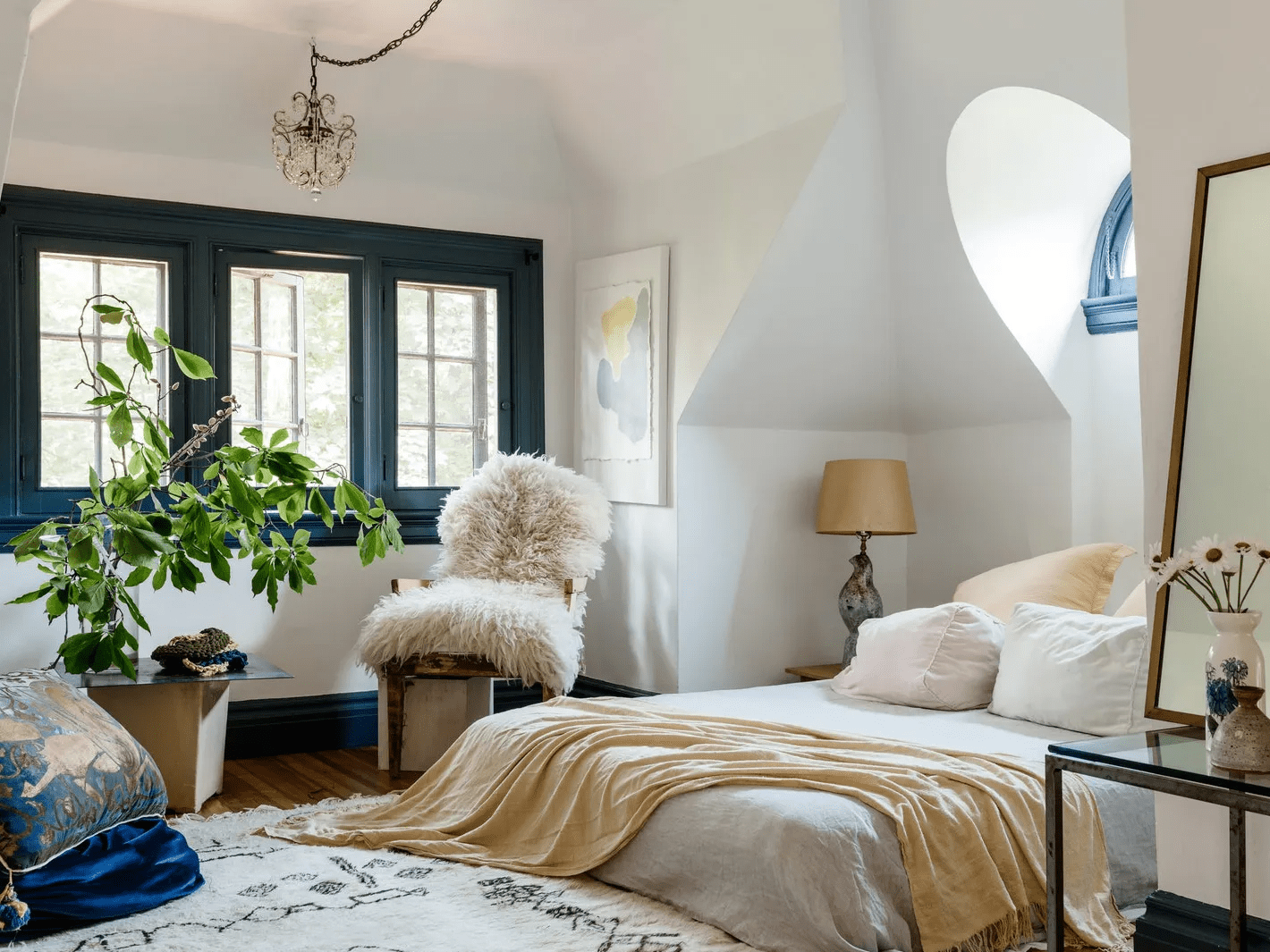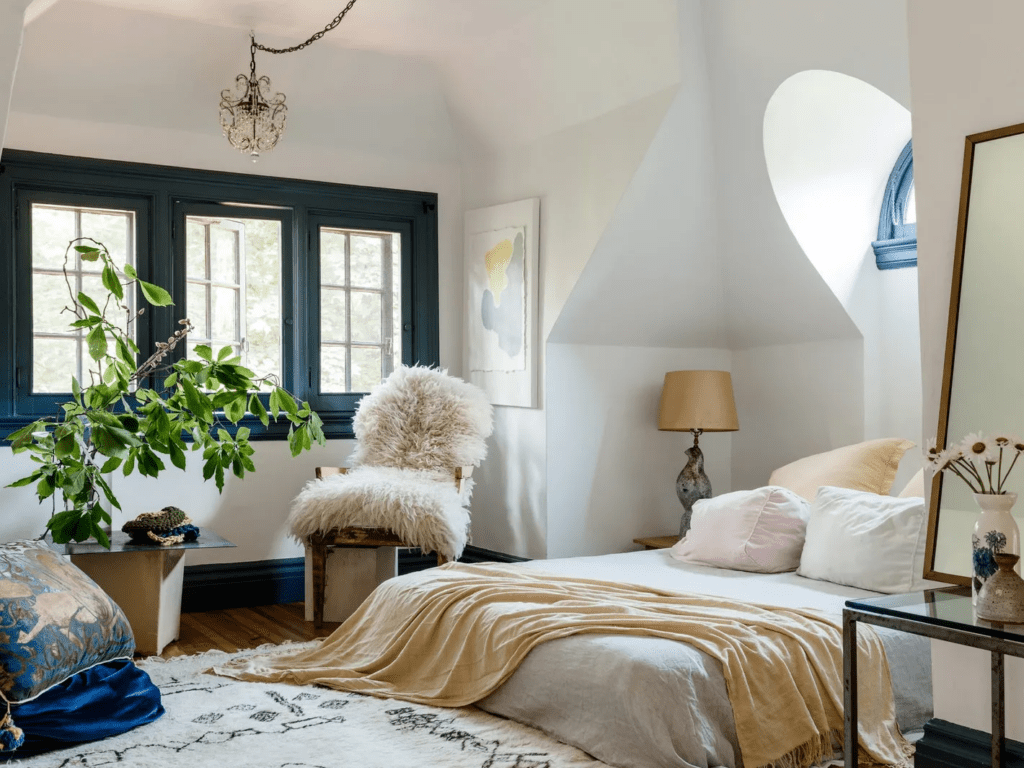 Your bedroom should be a tranquil escape. Soft bedding, calming colors, and gentle lighting are key to creating a hygge-inspired bedroom. Consider adding a cozy reading nook for the ultimate relaxation spot.
Kitchen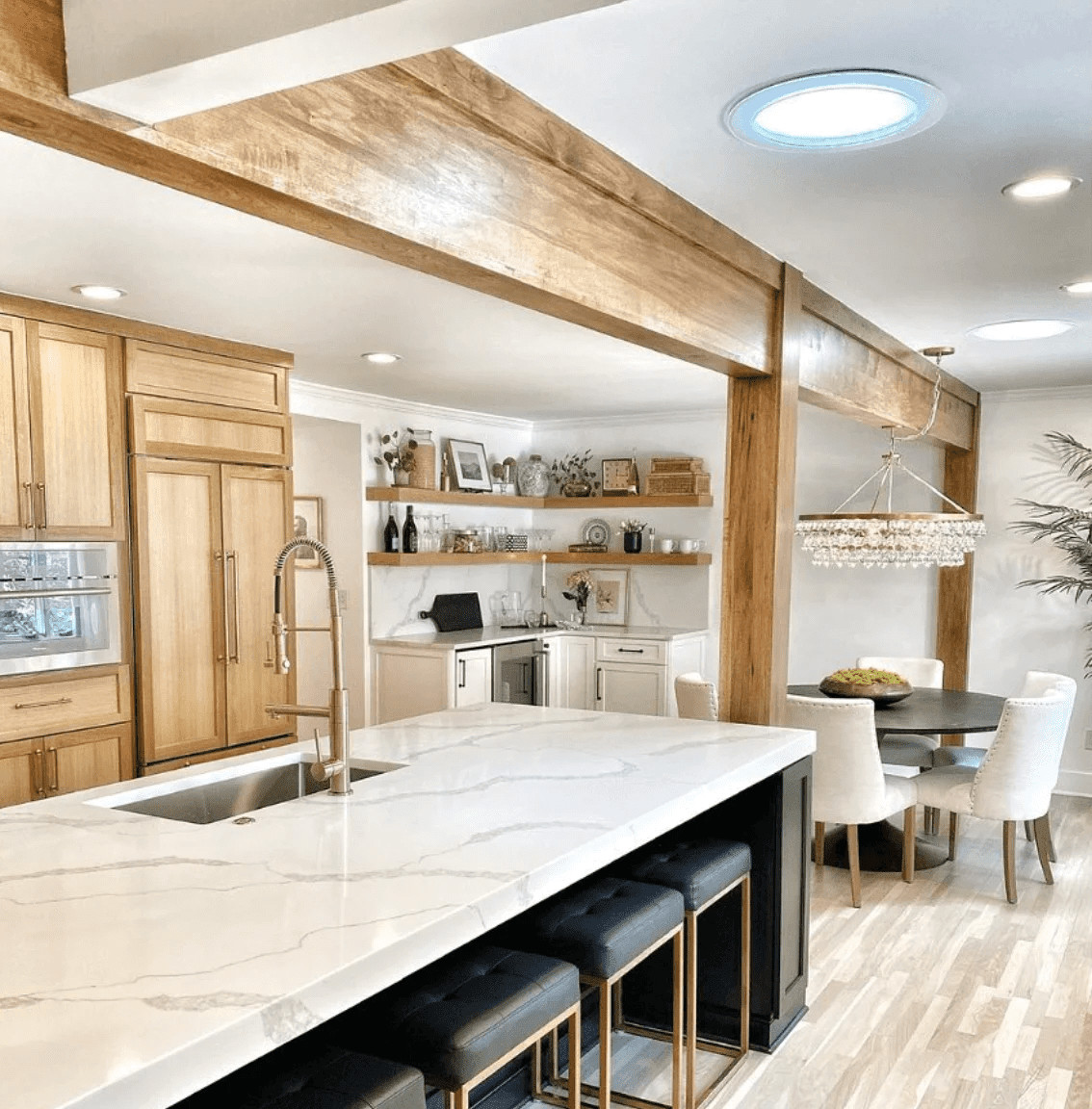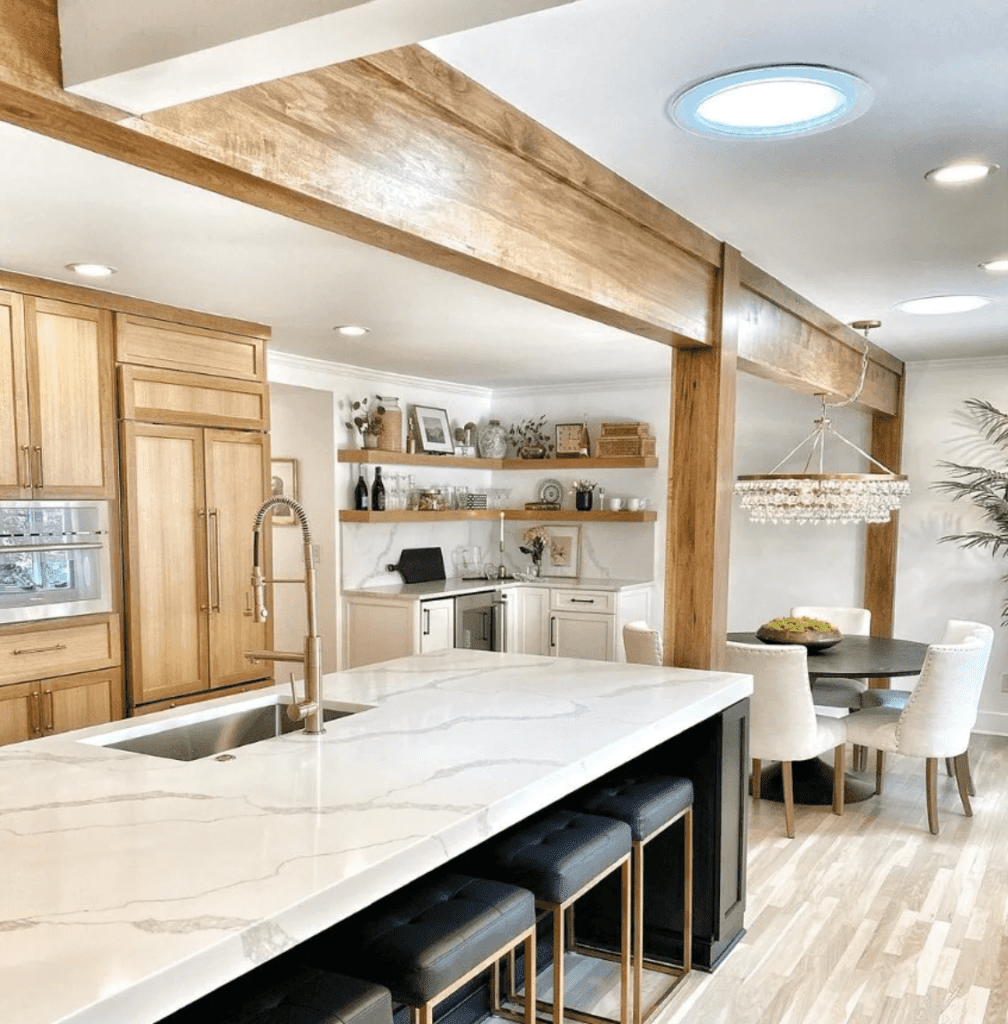 Hygge is also about enjoying life's simple pleasures, like a warm cup of tea or a home-cooked meal. Keep your kitchen clutter-free and welcoming, with open shelves displaying your favorite dishes and a small herb garden on the windowsill.
Bathroom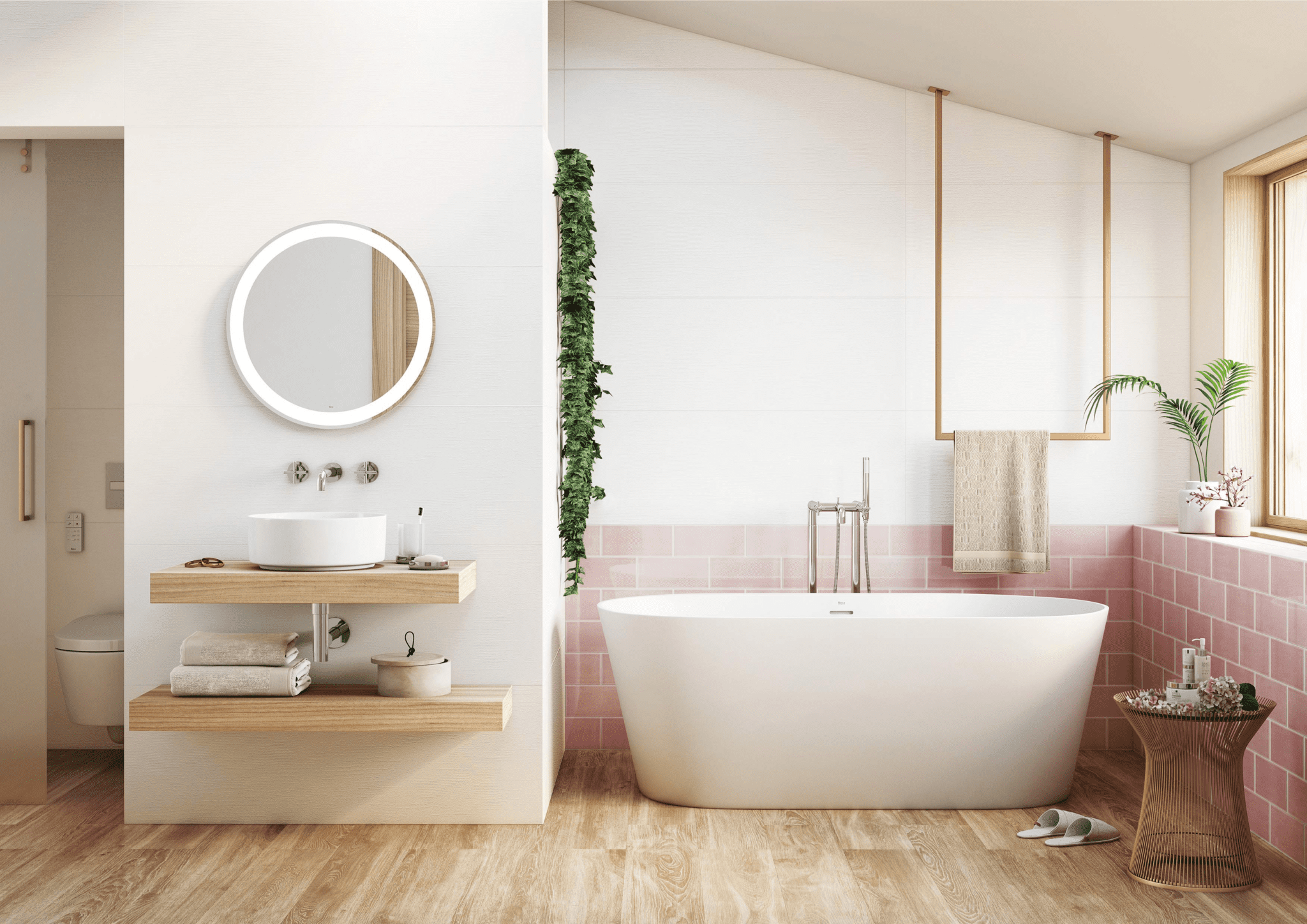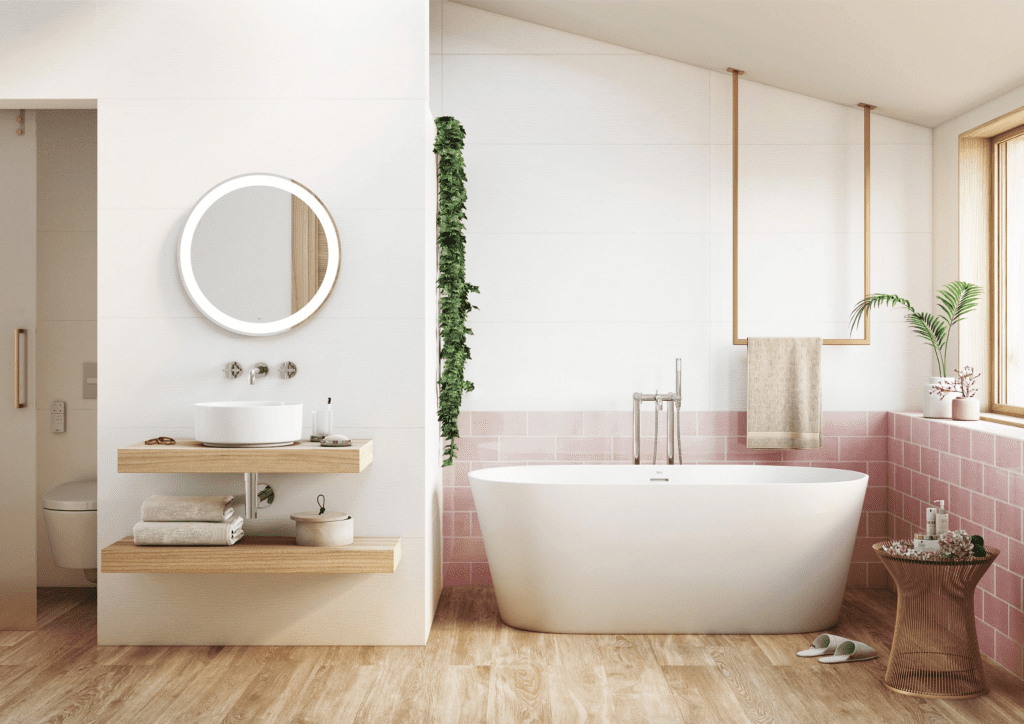 Turn your bathroom into a spa-like retreat with fluffy towels, scented candles, and natural bath products. A wooden bath mat or a small potted plant can add a touch of nature.
Related to: How to Mix Modern and Traditional Decor – A Guide 2023

Hygge Home Decor: Complimentary Pieces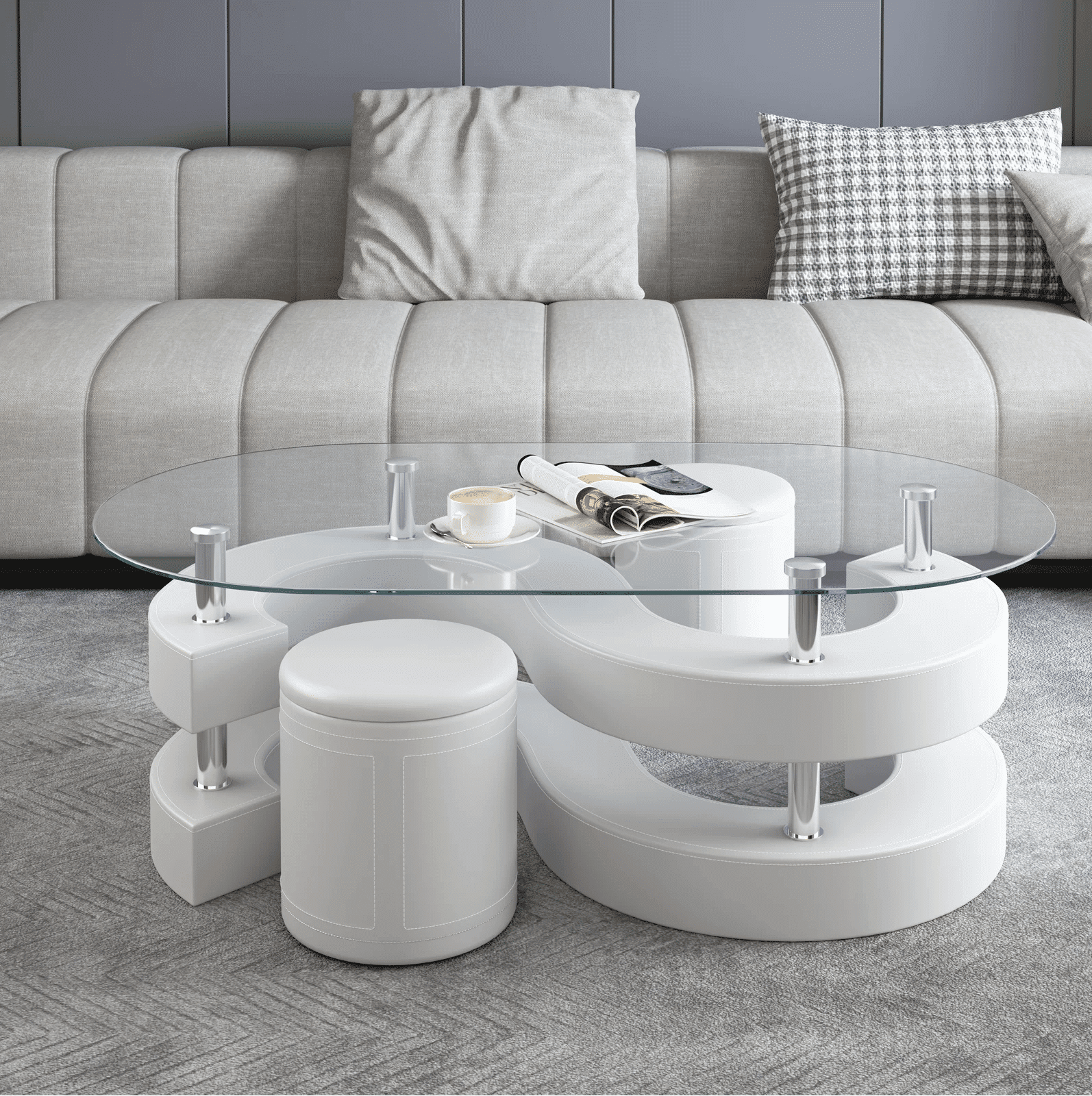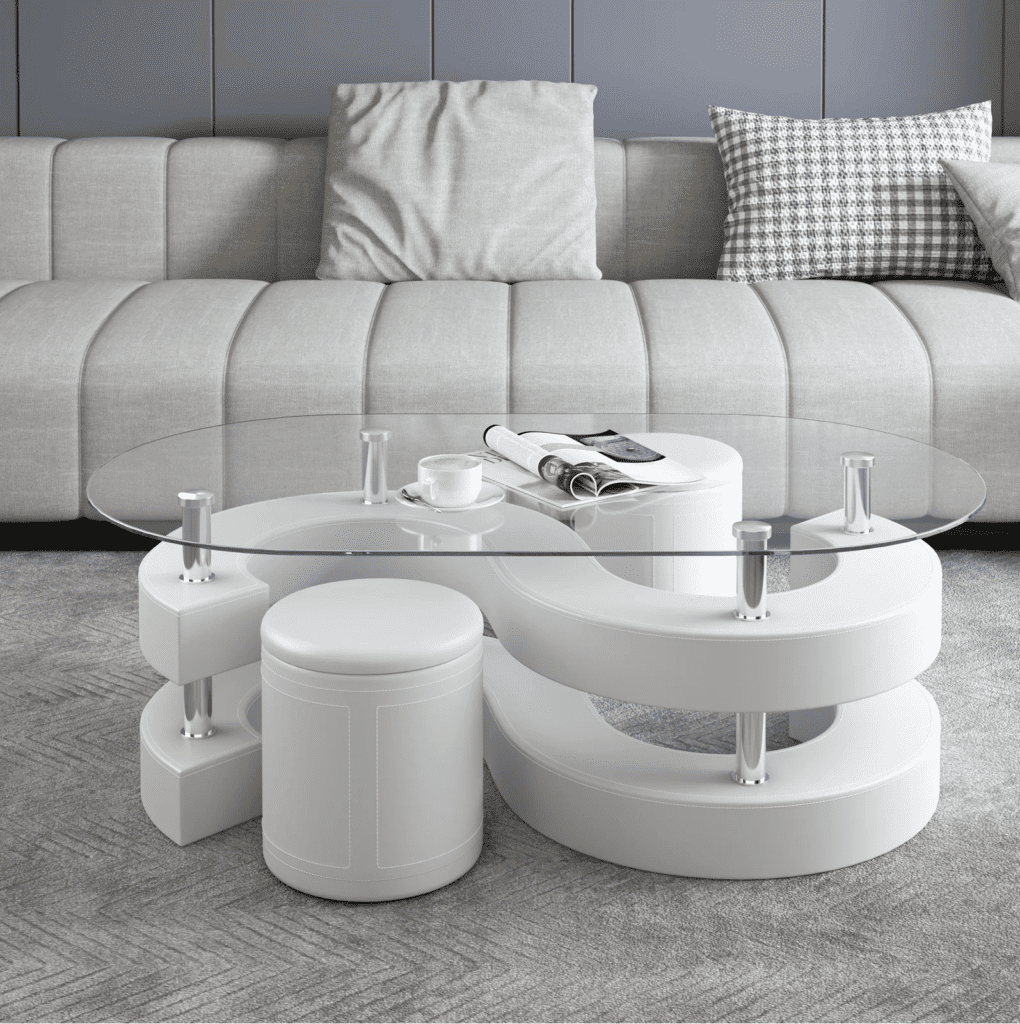 The Nagano S-Shaped Coffee Table Set is a masterpiece of mid-century elegance fused with contemporary charm, ideal for enhancing your hygge home decor. This set features a stunning tempered glass design, complemented by chrome legs, and includes two matching ottomans with padded seats for space-saving convenience. The clear glass top creates an airy illusion, perfect for smaller living rooms, while the leather upholstered base adds a touch of modern sophistication.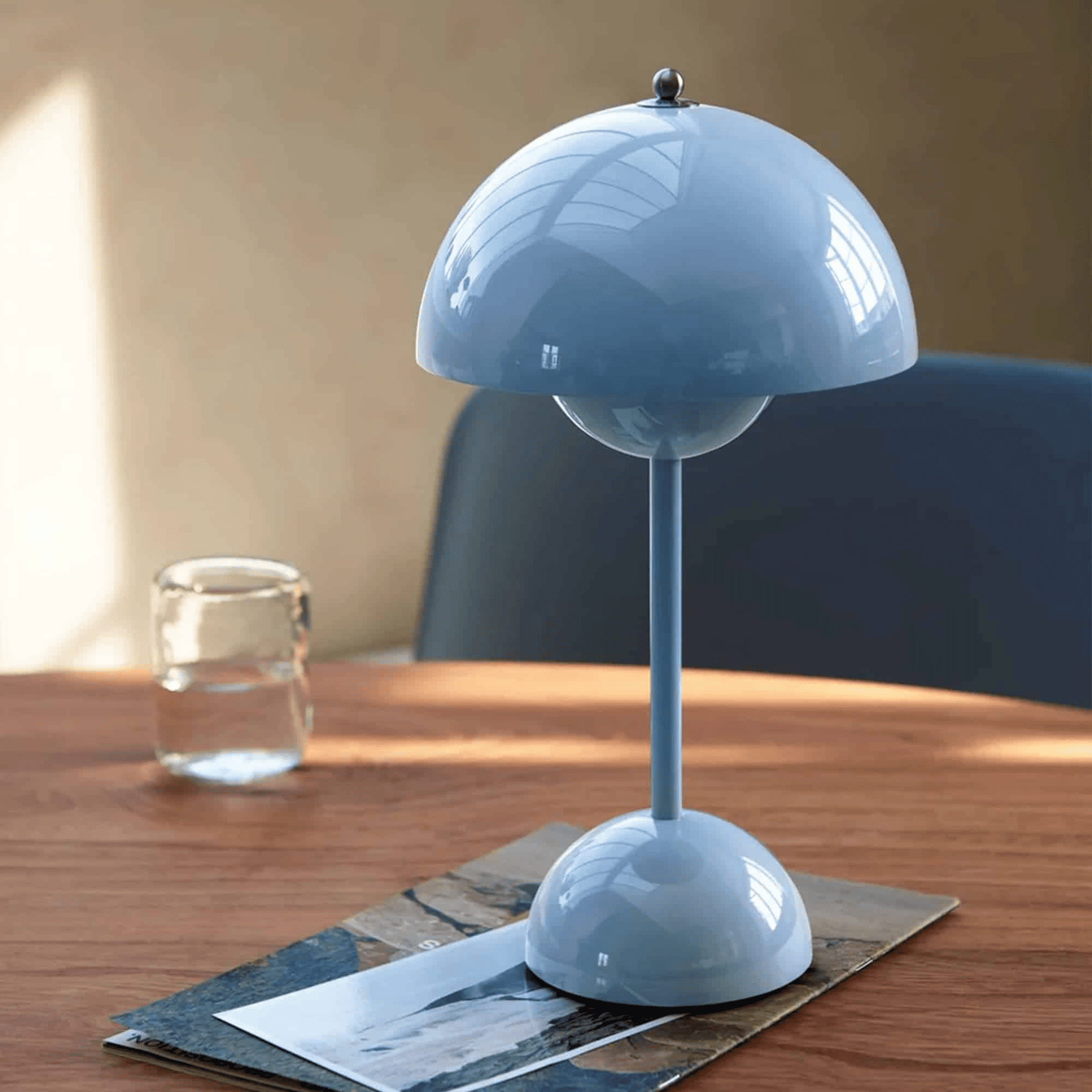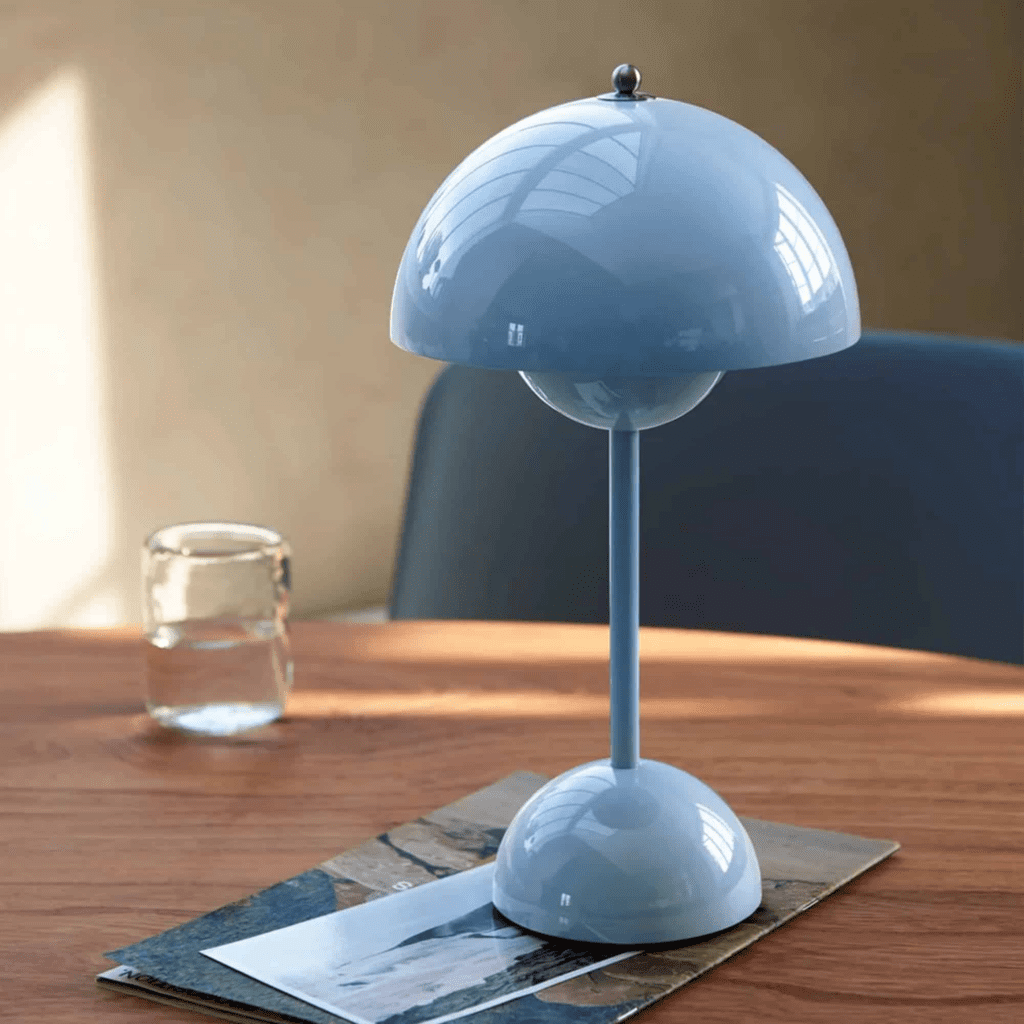 The Flamingo Table Lamp, an enduring icon of design, perfectly complements your hygge home decor. Its unique design, featuring two semi-circle spheres, creates a warm, diffused light ideal for a cozy atmosphere. Portable and rechargeable, it's versatile for any space. The lamp's timeless design and innovative functionality make it a striking addition to any room, enhancing the hygge experience with its soft, comforting glow.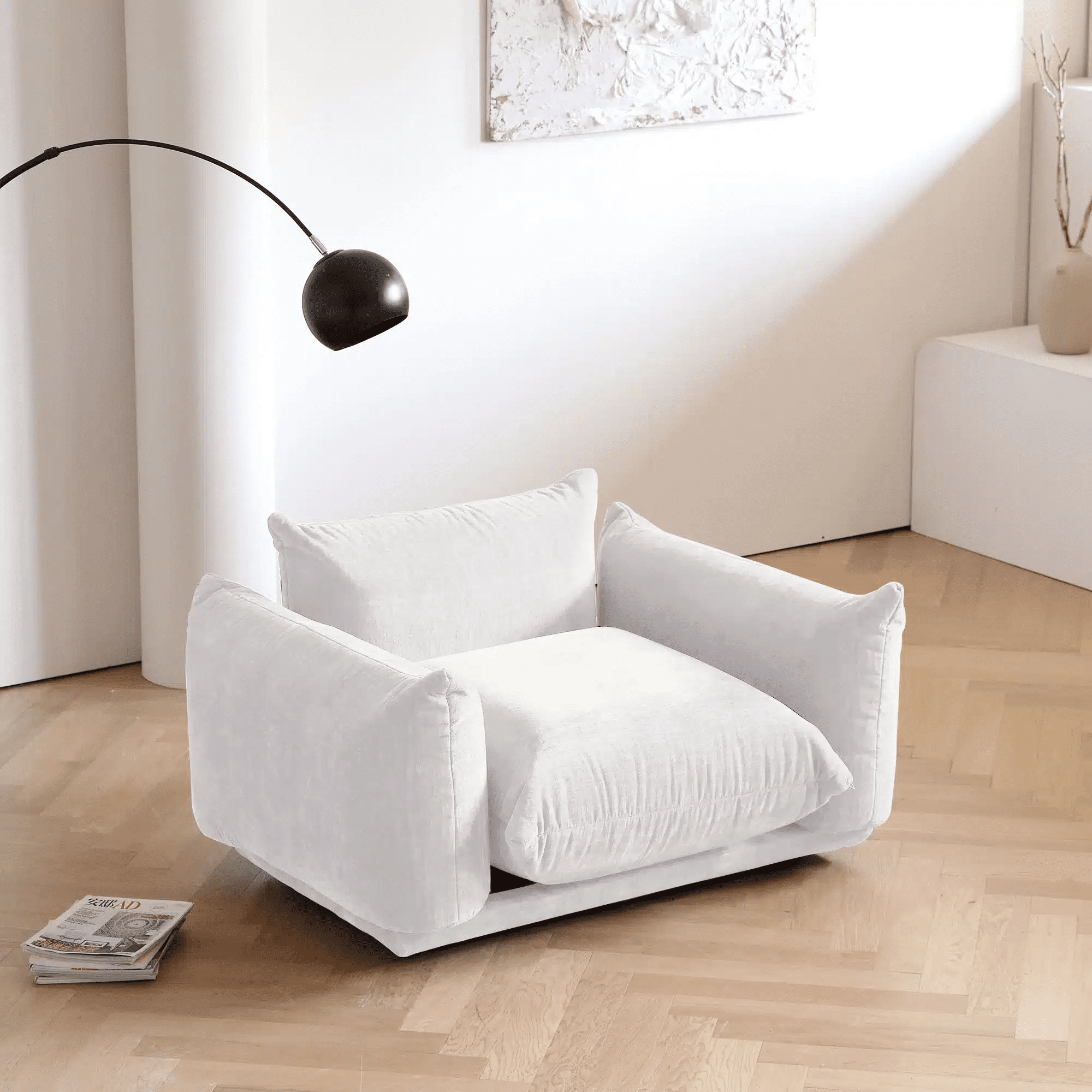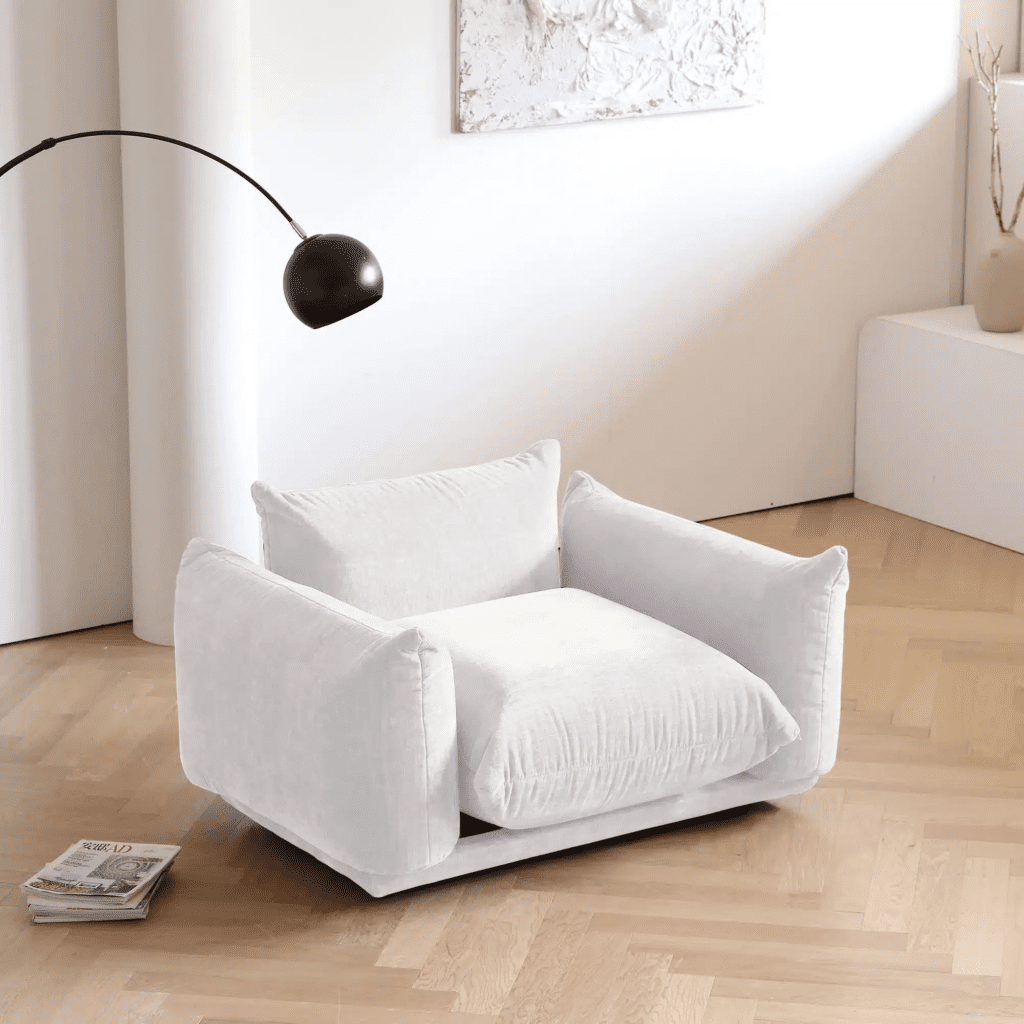 Elevate your hygge home decor with the Marenco Sofa 1-Seater Replica. This timeless piece combines elegance and comfort, featuring a plush, deep seat and a sleek, minimalist design. Its durable construction ensures longevity, while the soft fabric upholstery invites relaxation. Perfect for creating a cozy reading nook or as a stylish addition to your living space, this sofa embodies the essence of hygge living.
Related to: The 5 Best Couches for Living Room 2023, Tested and Reviewed
Conclusion: Embracing Hygge for a Happier Home
Hygge home decor is more than just a design concept; it's a lifestyle choice that prioritizes comfort, simplicity, and happiness. By embracing hygge, you can create a home that not only looks beautiful but also feels warm, welcoming, and genuinely content. Remember, hygge isn't about perfection; it's about creating moments of joy, comfort, and togetherness in your everyday life.
FAQ
What is the fundamental principle of hygge home decor?
Hygge home decor is centered around creating a sense of comfort, warmth, and contentment in your living space. It emphasizes simplicity, coziness, and the enjoyment of life's small pleasures, often through the use of soft lighting, natural materials, and personal touches that evoke a feeling of tranquility and well-being.
How can I incorporate hygge into my small apartment or room?
Even in a small space, hygge can be effectively incorporated by focusing on soft textiles like plush cushions and warm throws, using gentle lighting such as candles or fairy lights, and keeping the decor simple and uncluttered. Adding plants or elements of nature, along with personal items that bring joy, can also enhance the hygge feel in a compact area.
Is hygge decor only suitable for winter or can it be adapted for all seasons?
Hygge decor is versatile and can be adapted to all seasons. While it's often associated with warmth and coziness for the winter, during warmer months, it can be achieved through lighter textiles, fresh flowers, and the inclusion of elements that bring a sense of freshness and lightness to the space, maintaining the core principle of comfort and simplicity.