Why sit in an uncomfortable chair while working long hours at the office or home? Sitting in an economy seat on a long-haul flight is as uncomfortable and exhausting. Some people think sitting on a chair with your legs crossed is a good idea. This article will recommend the best office chair for long hours.
Contrary to popular belief, convenience, and ergonomics are the most important qualities to look for. Ensure your workplace chair can properly accommodate your body if you sit on it for a long time. When it comes to the materials used in desk chairs, a good comparison can be made. Sitting for long periods in an office chair can become uncomfortable, so it is important to use permeable fabric, like mesh. You should also ensure that the materials used to construct your chair will not degrade after only a few uses.
The best office chairs for long hours will not only keep you comfortable throughout the day, but they will also last a long time. Since a bad office chair can damage your health, it's hard to say enough about how important it is to choose the right one. A desk chair can't be tested for a few seconds to ensure it fits as shoes can.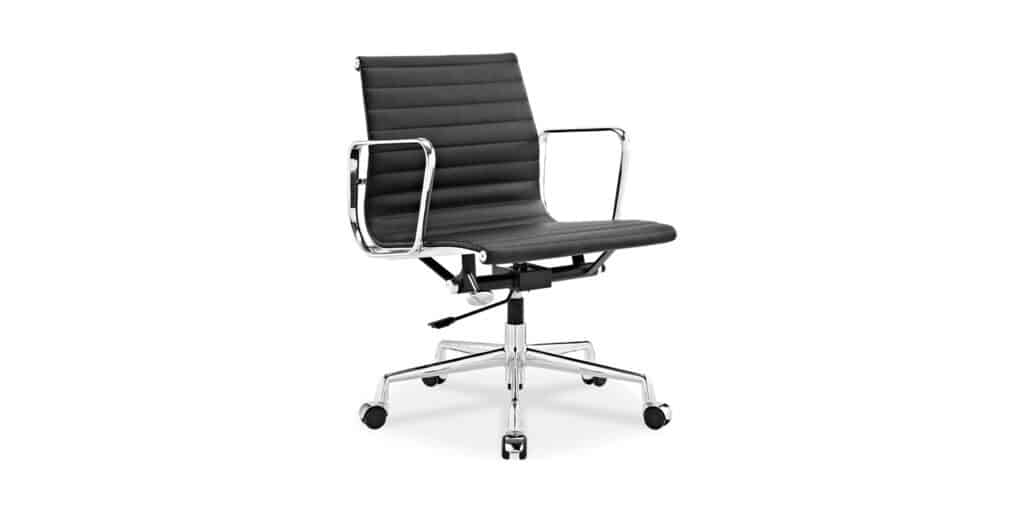 Eames Office Chair Replica by Sohnne gives your office or home an updated look. It has an innovative suspension system that provides firm but flexible support, making it both traditional and contemporary at the same time. It has a graceful high-back silhouette.
Genuine leather upholstery and delightfully supple inner foam padding make this the best office chair for long hours. It gently cradles you and your lucky backside in a way that it should have been used to for a long time.
Because of its sleek, contemporary lines, the chair looks great in your living room, office, dining room, or home. The profile of the office chair is slick and sophisticated. The design is well known.
Style: Office modern designs | Type: Chair | Frame material: Lightweight aluminum frame | Upholstery material: genuine leather | Recommended weight capacity: 330 lbs/149,7 kg | Dimension: 25.5 D x 20.8 W x 32.3-37.5 H inch / 64.7 D x 52.8 W x 82-95.2 H cm (middle size) and 25.5 D x 20.8 W x 40-44.8 H inch / 64.7 D x 52.8 W x 101.6-113.7 H cm (high size).
Related: 5 Best Sofa For Small Living Rooms, A Furniture Buying Guide (2023 Update)
2. ErgoChair Pro+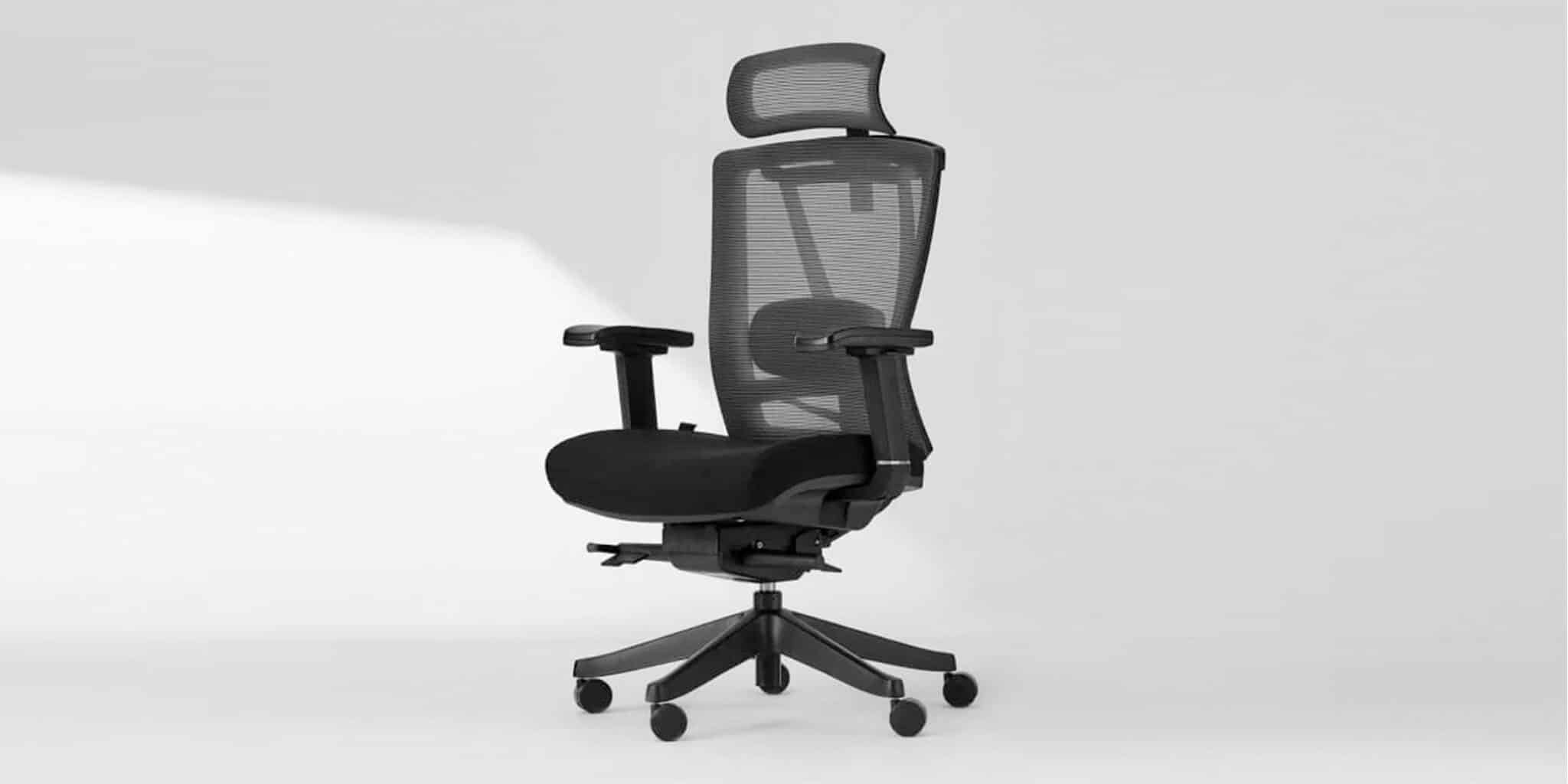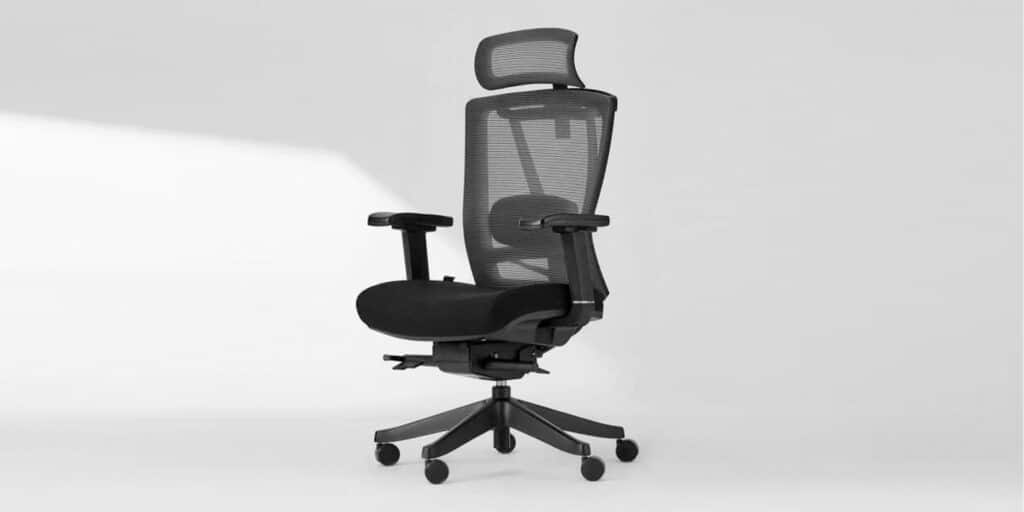 If you want the best office executive office chair for long hours in its class, the ErgoChair Pro+ is a must-have. Sitting for long periods, occasionally reclining to soothe your back, or deep in thought, you will not experience how the day passes. Beyond its upright position, the backrest can swivel by 25 degrees. Any eleven positions supporting your lower back can be locked in easily.
As the day progresses, you can adjust the height, armrest height, and seat tilt (forward or backward) to meet your needs. Because it has a fine mesh, you can breathe in this chair while working for long hours. The majority of office decor matches the six subtle executive colors. This can be your recommendation for the best office chair for long hours.
3. ErgoChair Pro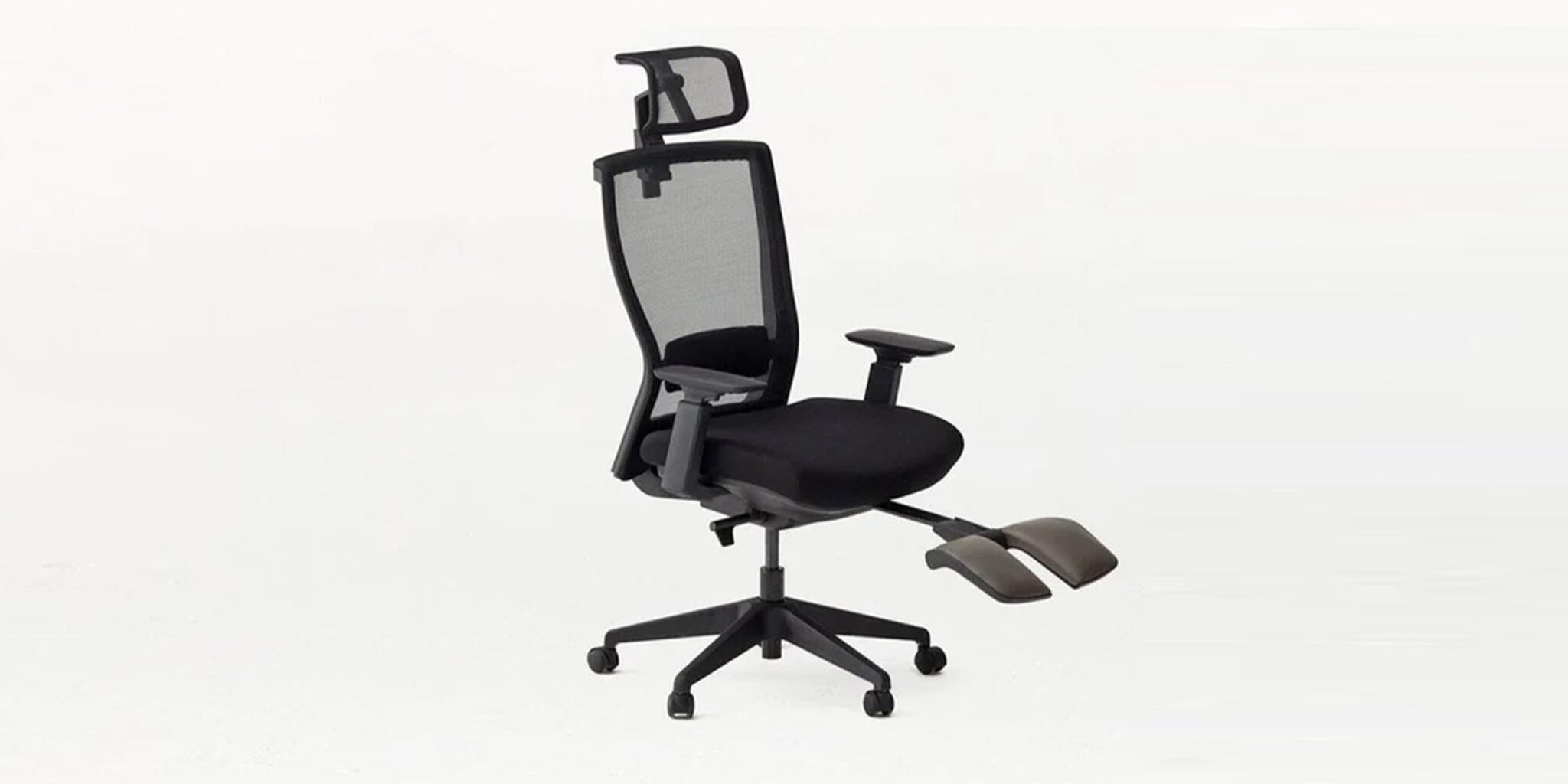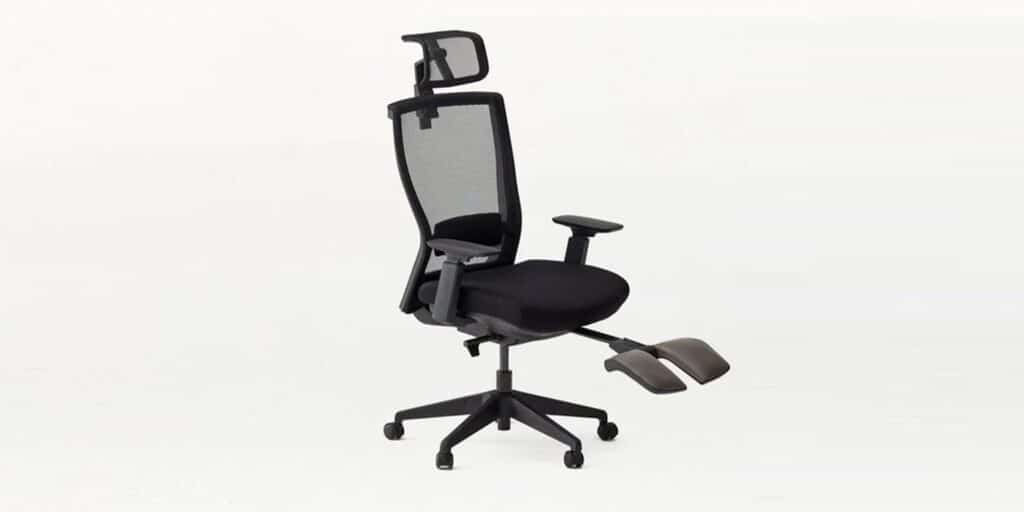 This is the end of your search for an ergonomic chair. The seatback is supported by fine mesh and can be easily slid up to 22 degrees for comfort. With the flick of a lever, you can lock the seat recline to any of the five positions you prefer and change it frequently. When you adjust the armrest, seat pan tilt, height, and backrest, you have one of the best supports for your back. Take your time to find your chair and customize its features to suit your needs. It is easy to find and comes in six stylish colors. It can hold up to 300 pounds.
Related: Need To Know! 4 Best Couches For Small Spaces In 2023
4. ErgoChair Recline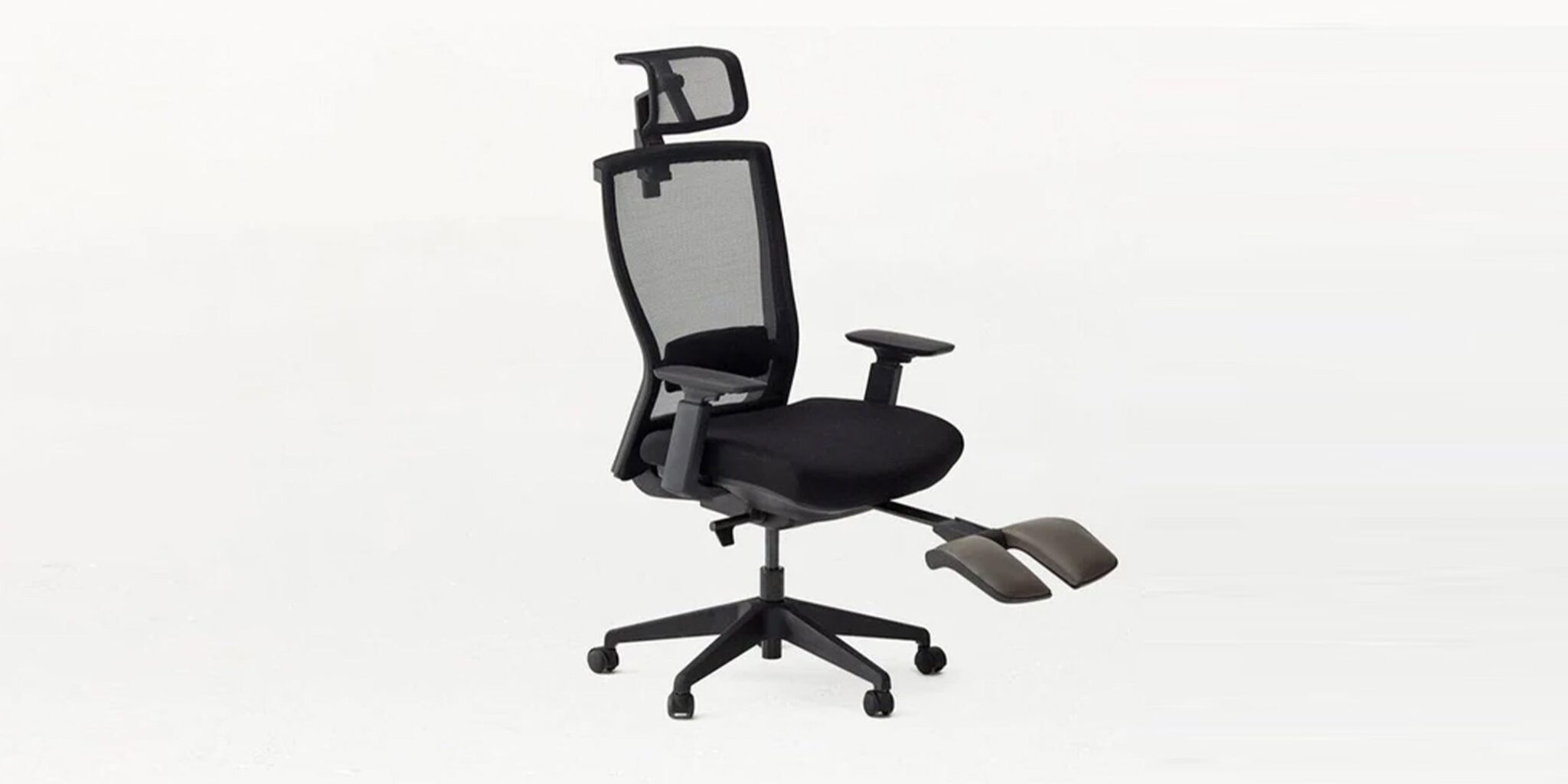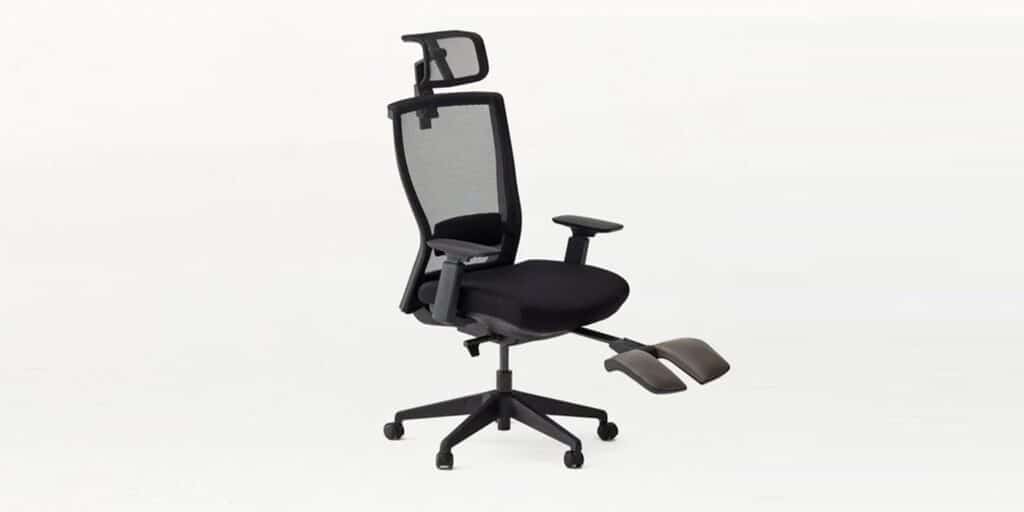 The best reclining computer chair is the ErgoChair Recline, which has tilting armrests, headrests, and leg rests that can be adjusted in height. This best office chair for long hours is made of high-quality foam that evenly distributes weight and supports the body. Because you can adjust it to fit your lower back, the reclining lumbar support is one of the best. When you work long hours, the fine black mesh material lets your skin breathe well. It can support 250 pounds, and it sure makes it to our list of best office chairs for long hours.
5. ErgoChair Core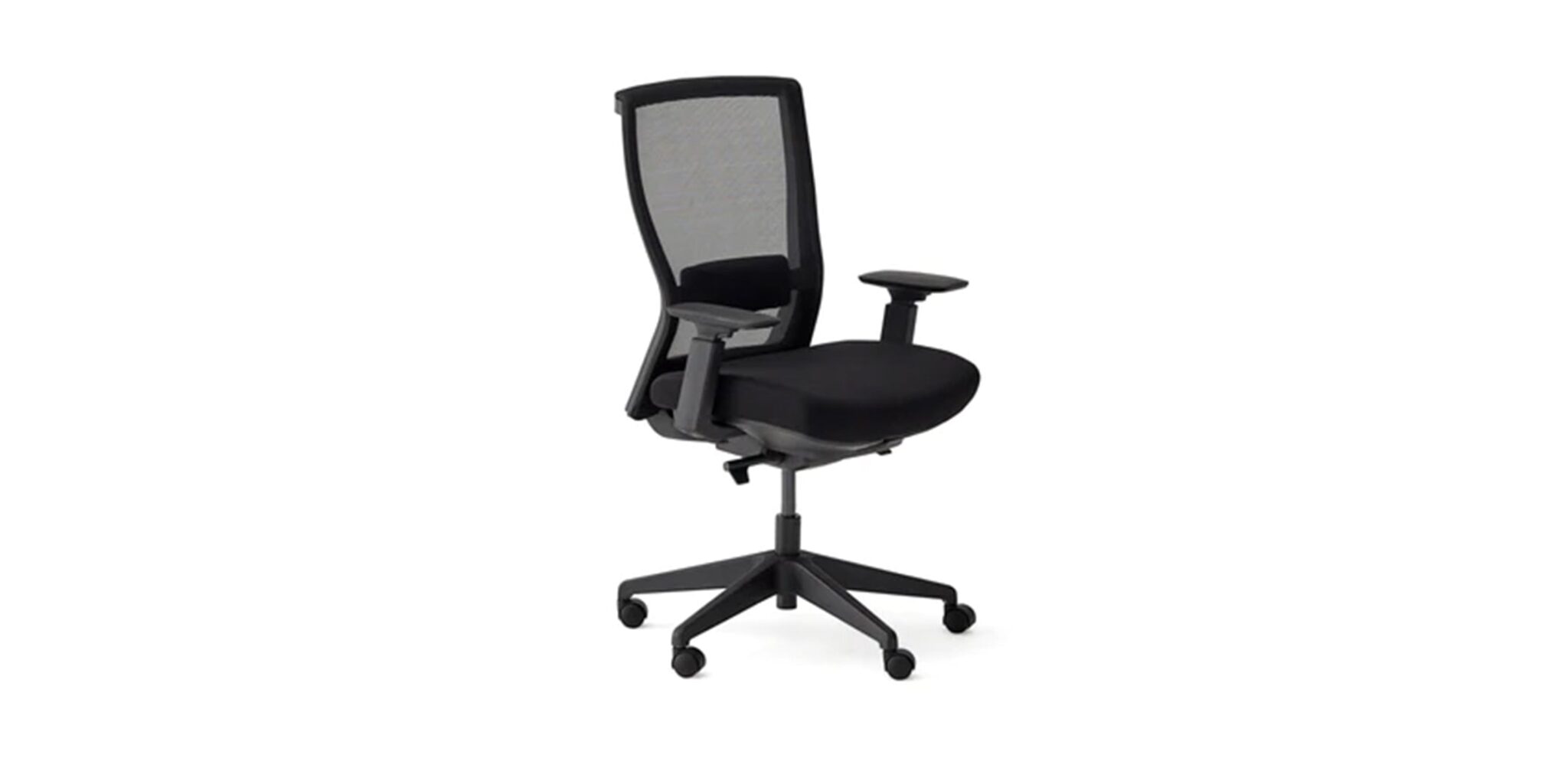 The best chair for sitting all day is the ErgoChair Core. It appears to be much more comfortable than a desk chair and sofa combined. First and foremost, this computer chair is known for giving customers comfortable back support that can be adjusted to their needs.
Related: 4 Best Lounge Chairs For Back Pain Sufferers To Make Them Comfortable
6. AvoChair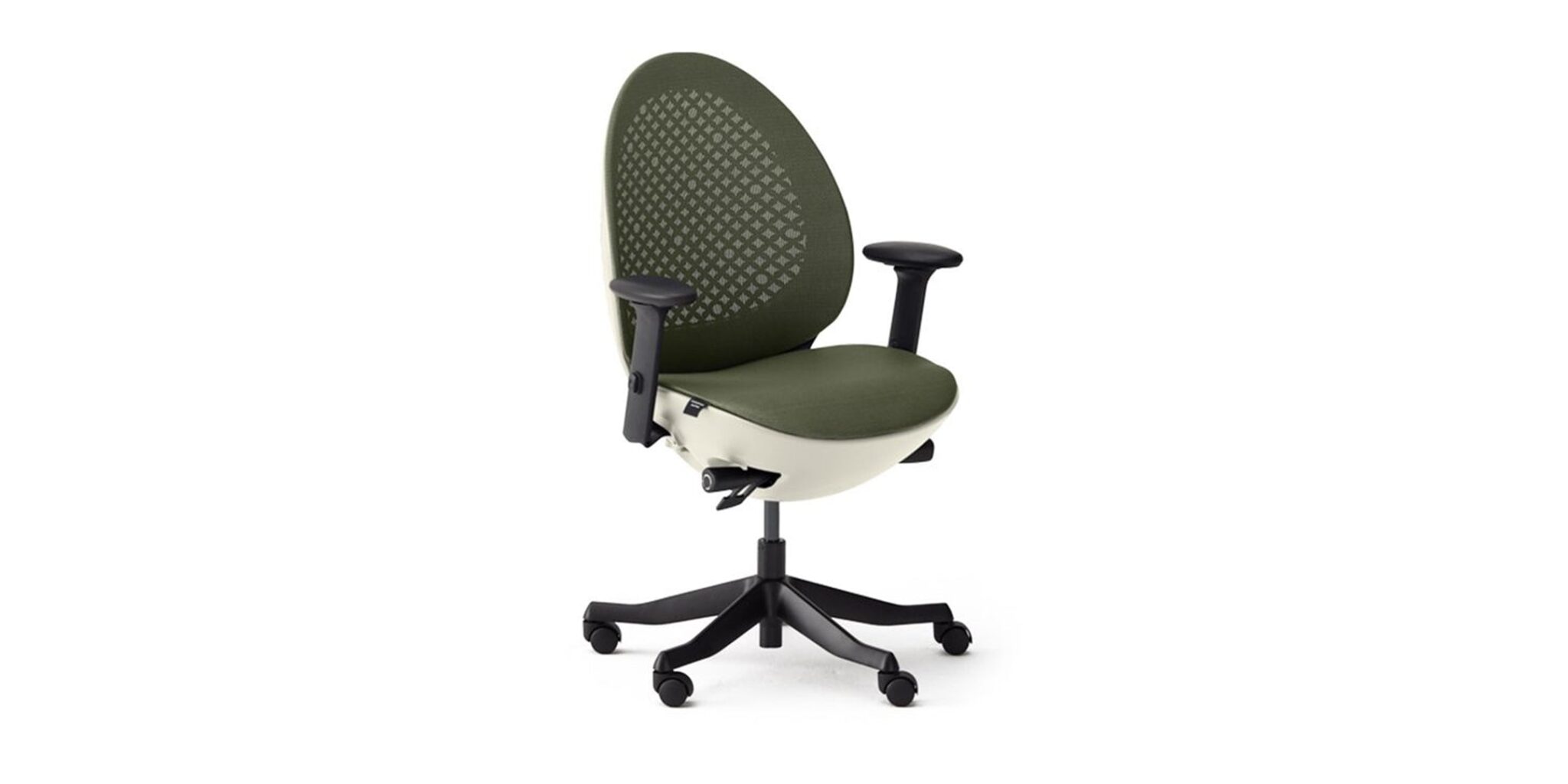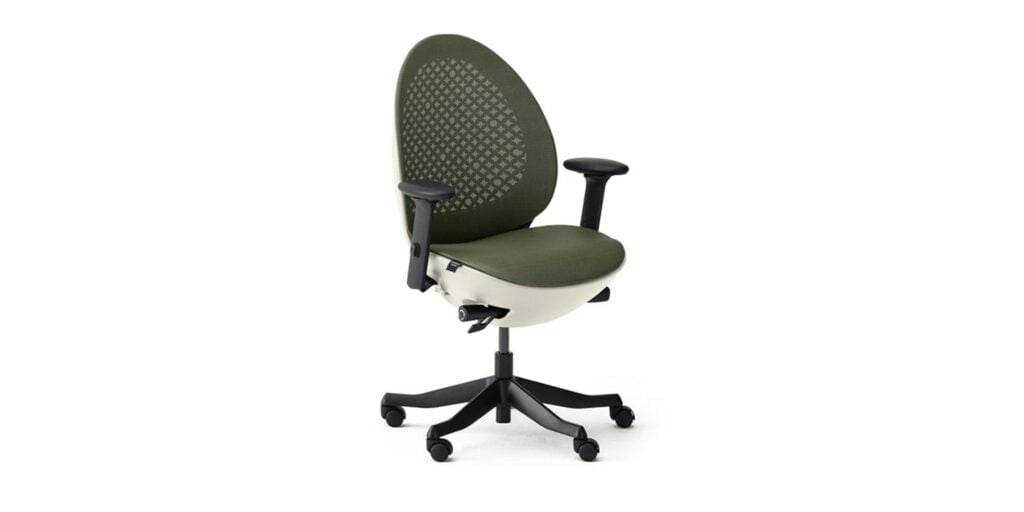 This ergonomically designed office chair is eco-friendly. The kinematics technology used in this chair allows for rapid movement and adapts to your posture. This is the best office chair for long hours. Its fiber-reinforced polymer base promotes upright posture.
7. Kerdom Office Chair with Waterfall Seat Edge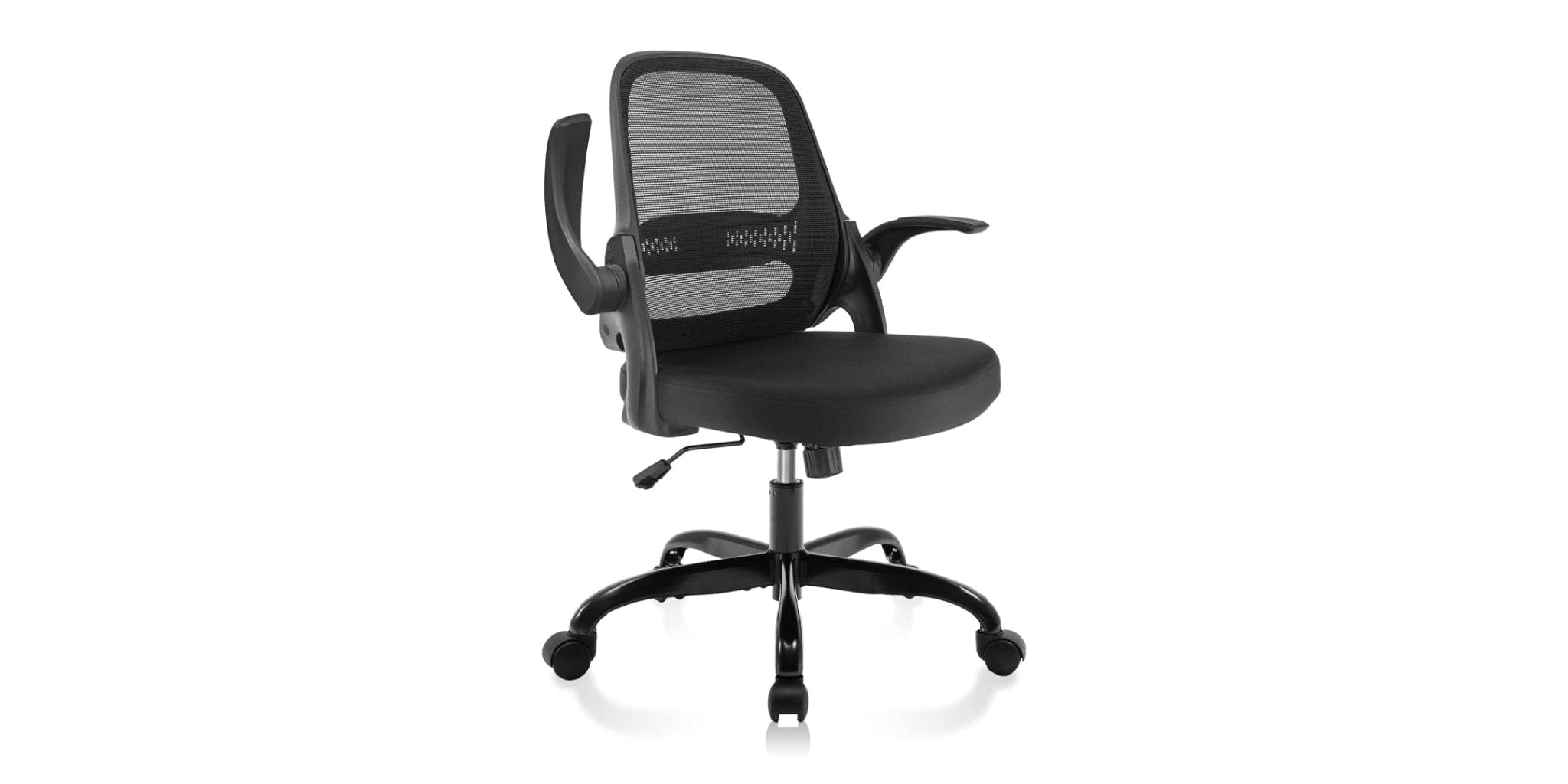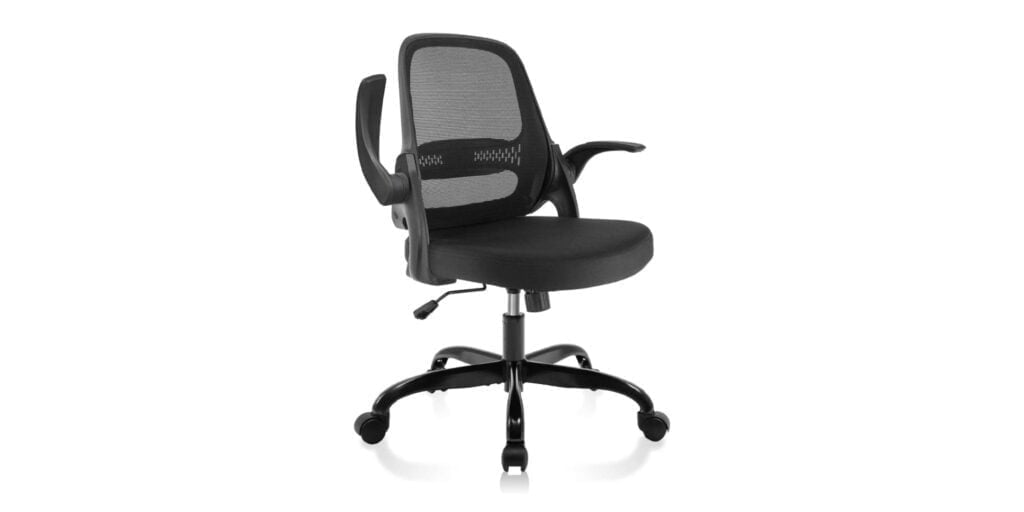 This ergonomically advanced desk chair will make you feel at ease when you use it for long periods. The ergonomic back support of the seat will fit the natural curve of the lower back, reducing back pain. You can tuck the flip-up arms of this ergonomic office chair underneath the desktop to save space.
Related: 4 Best Lounge Chairs For Bedrooms To Ease You While Unwind
Conclusion
Having an ergonomic office chair ensures that you can work in a comfortable position. By adjusting seat height, armrests, backrests, neck rests, and backrests, you can achieve higher levels of comfort. This is because every user is different in height and body posture.
Each user must have a lot of adjustability in an ergonomic office chair to meet their needs. For the most comfort while working at a computer, there are rules about how to sit, where to put your arms, and where to put your wrists. Read through our selection if you're looking for a 24-hour office chair.
This is because we now spend a lot of time seated. Since your job requires you to sit for six to eight hours daily, investing in an ergonomically designed computer chair is a great way to maintain good health.
Read More: The Ultimate Sohnne Furniture Review: Products, Policies, and Everything in Between (2023 Review)
FAQ About The Best Office Chair For Long Hours
1. Which chair is best for sitting for a long time?
Many people who suffer from severe pain in their bodies as a result of sitting for long periods have found relief by using a chair that is designed ergonomically. A chair with an ergonomic design can help spread stress and strain out over the whole body.
2. Which kind of office chair is most supportive of posture?
Better spinal postures, including those in the upper body, head, and neck, are promoted by using the shown saddle chairs. According to scientific research, these chairs are safer than other ergonomic chairs when getting hurt.
3. How do you sit all day in an office chair?
Adjust the chair height so that your feet are flat on the ground and your knees are in line with your hips (or slightly lower). Keep your hips far back in the chair and sit up straight. The chair's back should be slightly angled at between 100 and 110 degrees. Make sure the keyboard is right in front of you and close by.
4. How much time should you spend each day in a chair?
Every 30 minutes, stop sitting down. Stand while watching television or talking on the phone. Try a standing desk if you work at a desk, or improvise with a high table or counter.