With its rustic charm and versatile appeal, shiplap has taken the interior design world by storm, inspiring countless shiplap wall ideas. Originating from the shipbuilding industry, this unique wall treatment has become a beloved feature in many homes, leading to a plethora of creative shiplap wall ideas.
In modern settings, shiplap offers a blend of tradition and contemporary style. As homeowners search for shiplap wall ideas, they find that whether they're renovating an old farmhouse or looking to infuse character into a new build, shiplap walls serve as a canvas for creativity and innovation.
What is Shiplap on a Wall?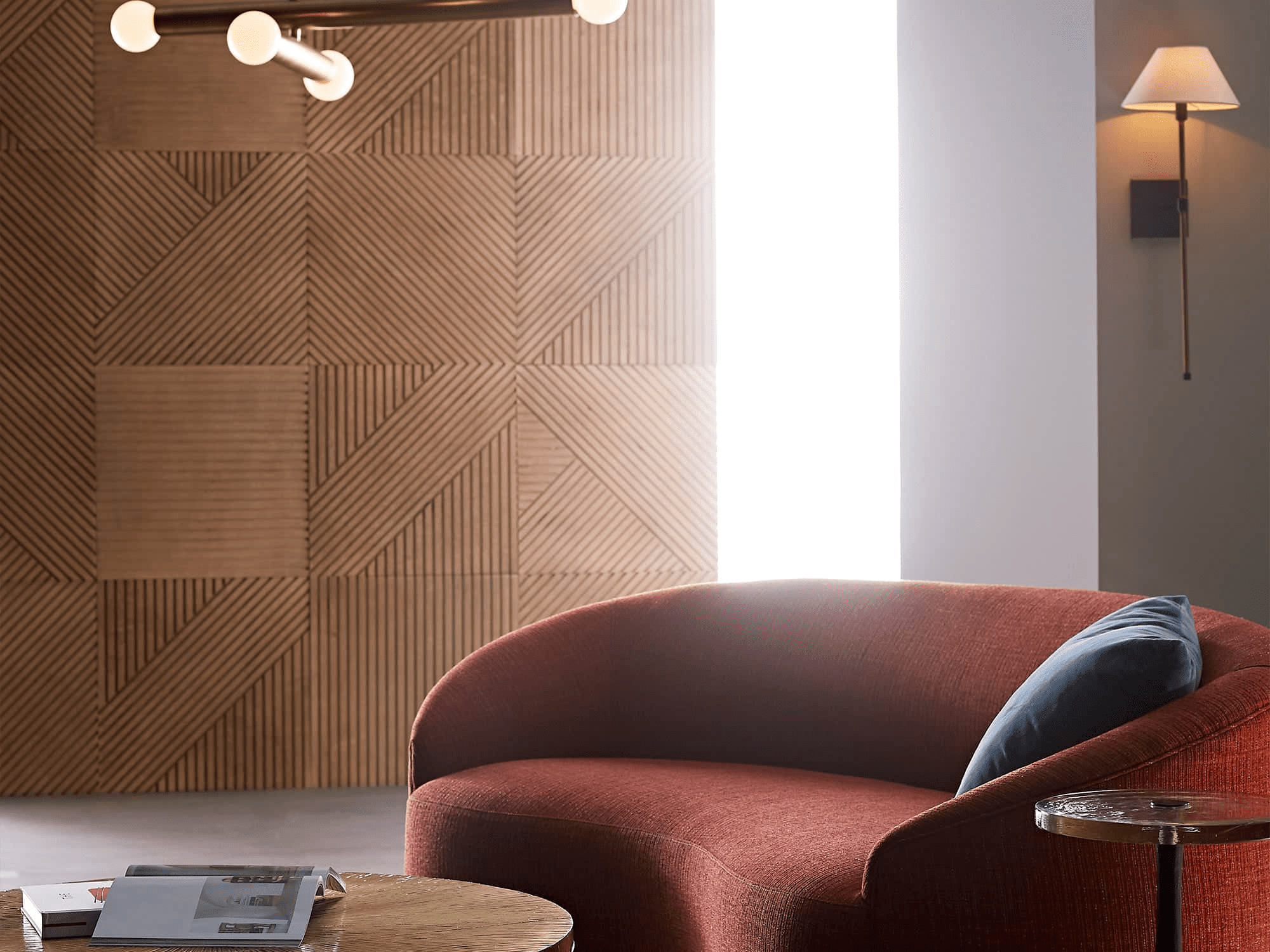 Shiplap refers to a type of wooden board used primarily in building exteriors. Its hallmark is the rabbet joint, which allows the boards to fit together snugly, creating a tight seal. This design was initially used for constructing ships, hence the name. Over time, shiplap's aesthetic appeal and functionality have made it a favorite for interior walls, ceilings, and even floors.
---
Why Consider Shiplap Wall for Decor?
Related to: Bedroom Lighting Ideas – 5 Best Ways to Create Your Dream Space
Shiplap is a timeless element that adds depth and character to interiors. With its unique texture and appearance, it introduces warmth and a cozy ambiance to rooms. The design choice also evokes a sense of nostalgia, reminiscent of classic architectural styles of the past. It's a versatile option for various design aspirations and here's why you should consider it:
Versatility: Shiplap is a chameleon in the design world. Whether you're aiming for a rustic farmhouse vibe or a sleek contemporary look, shiplap effortlessly adapts. Its neutral appearance and clean lines make it a favorite among designers, allowing it to complement a wide range of color palettes and decor styles.
Texture and Depth: Plain walls can sometimes feel flat and uninspiring. Introducing shiplap instantly elevates the space, adding a tactile element that beckons to be touched. Its overlapping design creates shadows and highlights, giving walls a dynamic appearance that can transform even the most mundane room into something visually captivating.
Durability: Shiplap isn't just about aesthetics; it's a testament to enduring quality. Crafted from robust wood, it's built to resist the common pitfalls of moisture, warping, and chipping. Over time, while other design elements may fade or deteriorate, shiplap remains steadfast, offering both beauty and reliability in one package.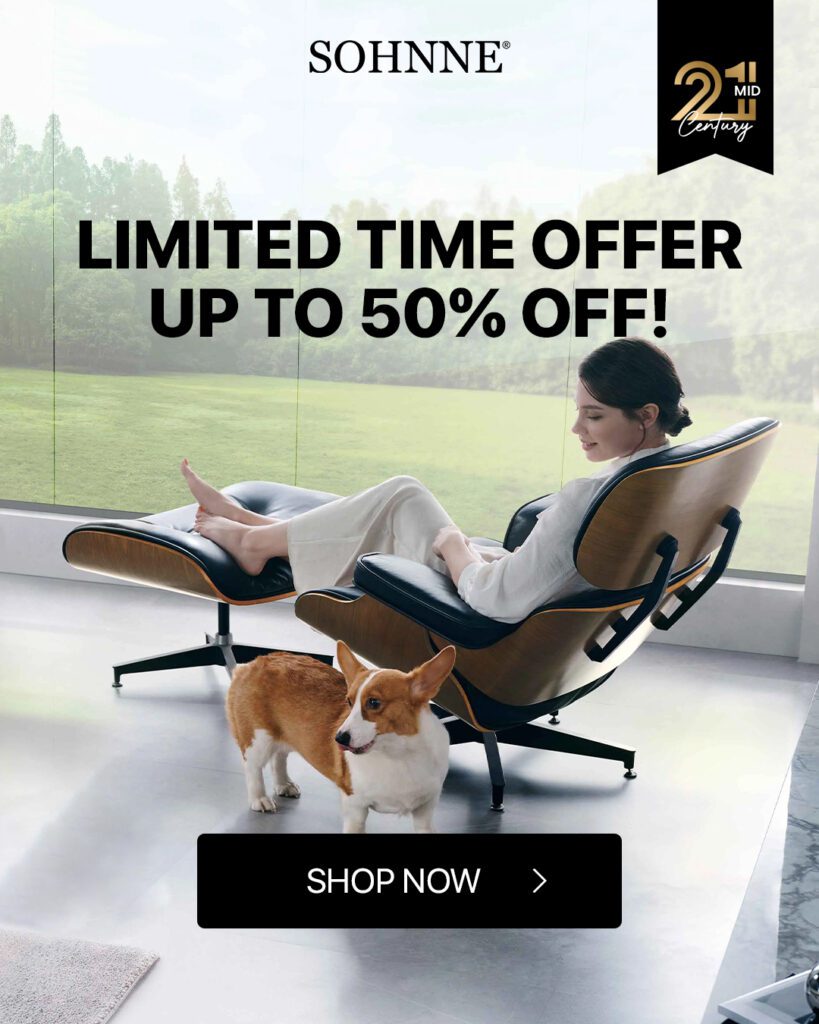 Shiplap Wall Ideas: Unleashing Creativity
Shiplap walls have the power to completely revitalize and redefine a space. With their versatile design and timeless appeal, they offer countless opportunities for customization. Whether you're aiming for a rustic charm or a modern edge, these walls serve as a canvas, sparking creativity for your upcoming projects.
Rustic Retreat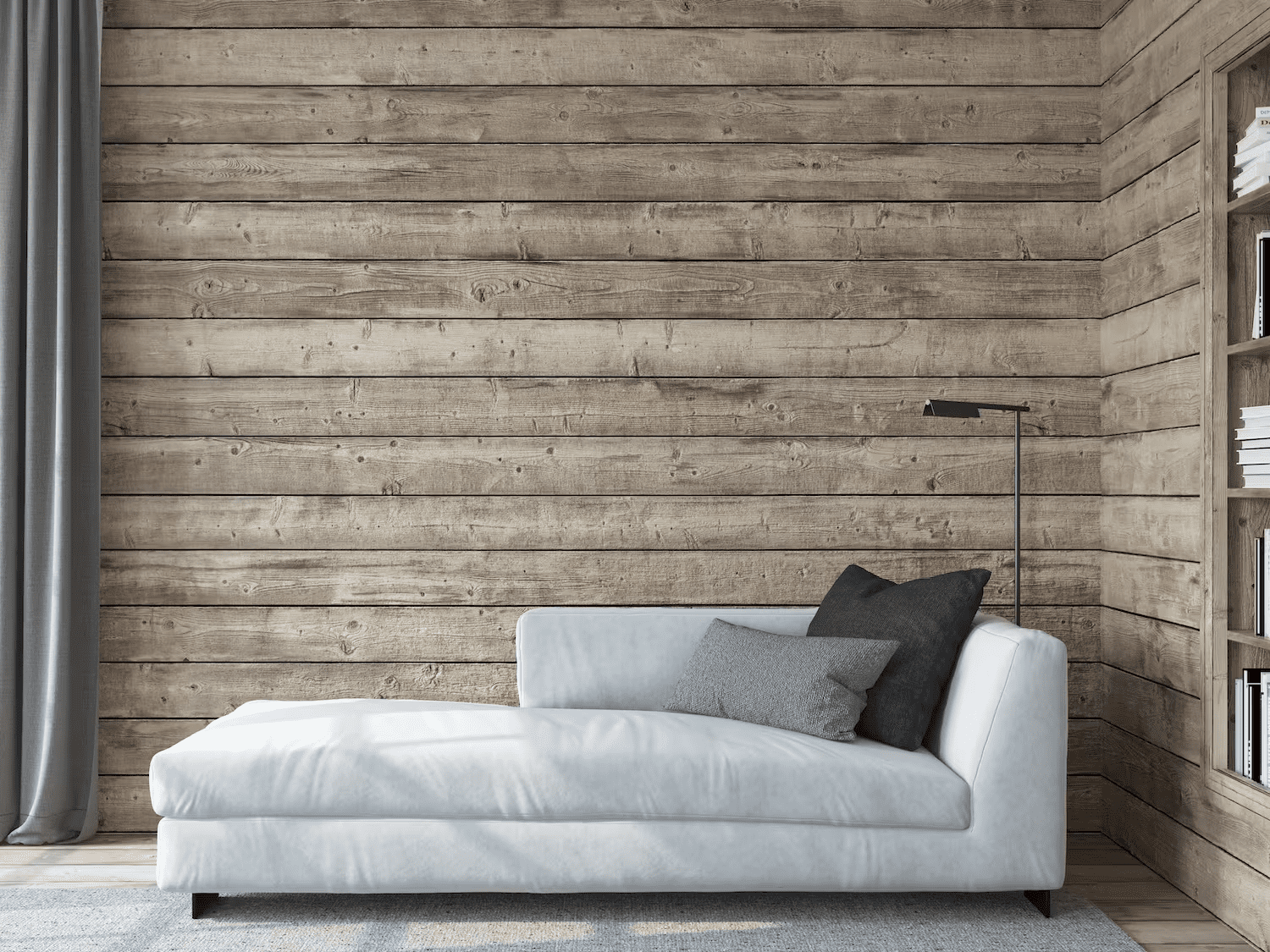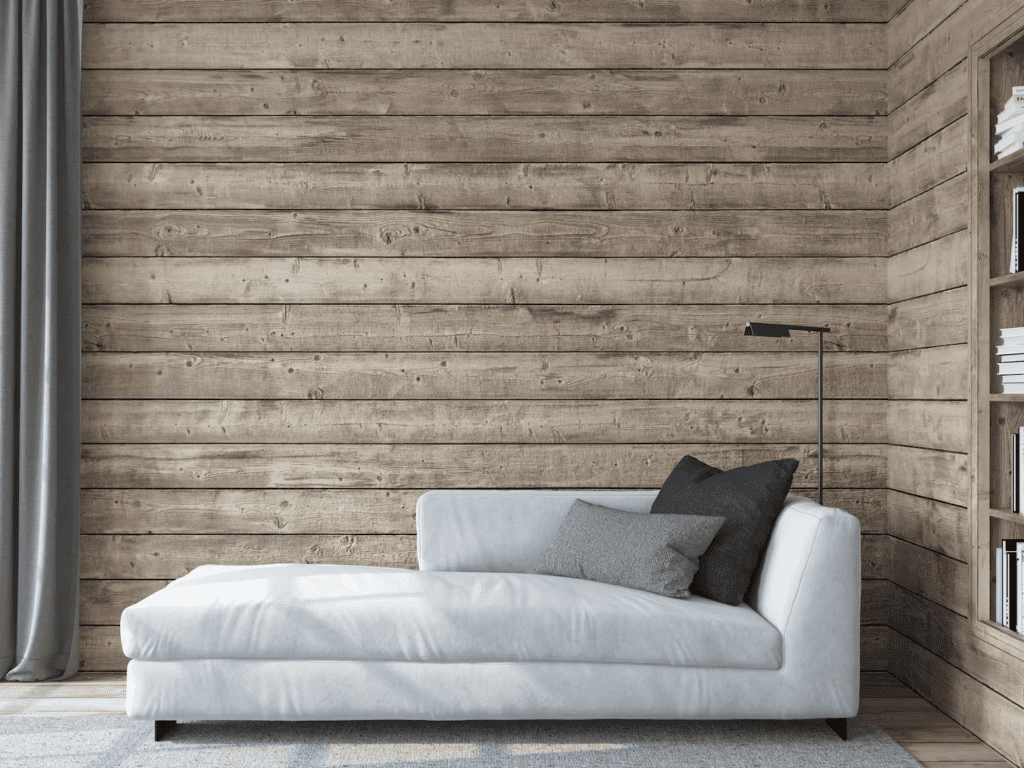 Using weathered or reclaimed wood for shiplap brings out an authentic rustic feel. This approach not only adds character but also tells a story of the wood's history. It's perfect for those who want to capture the essence of a countryside retreat in their space.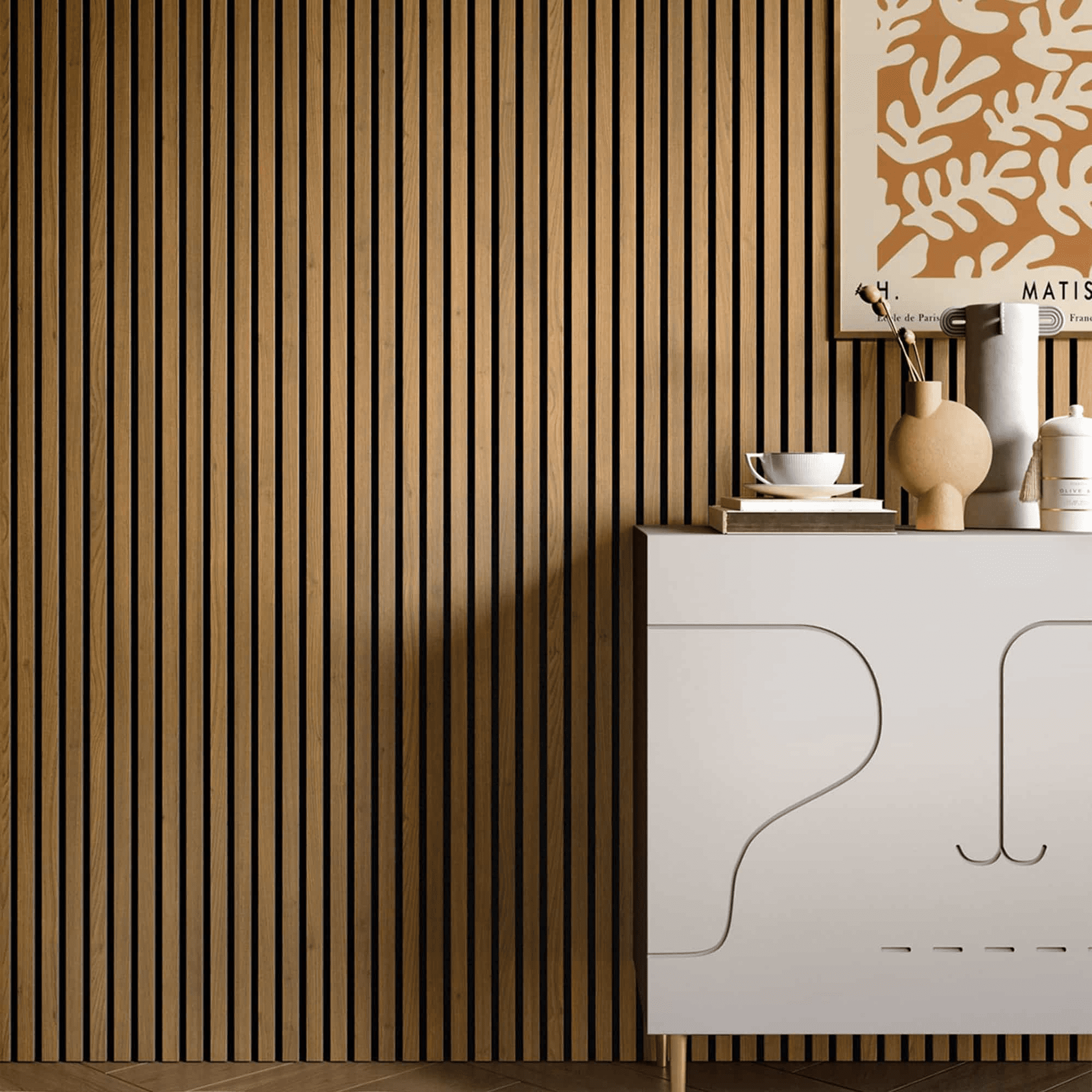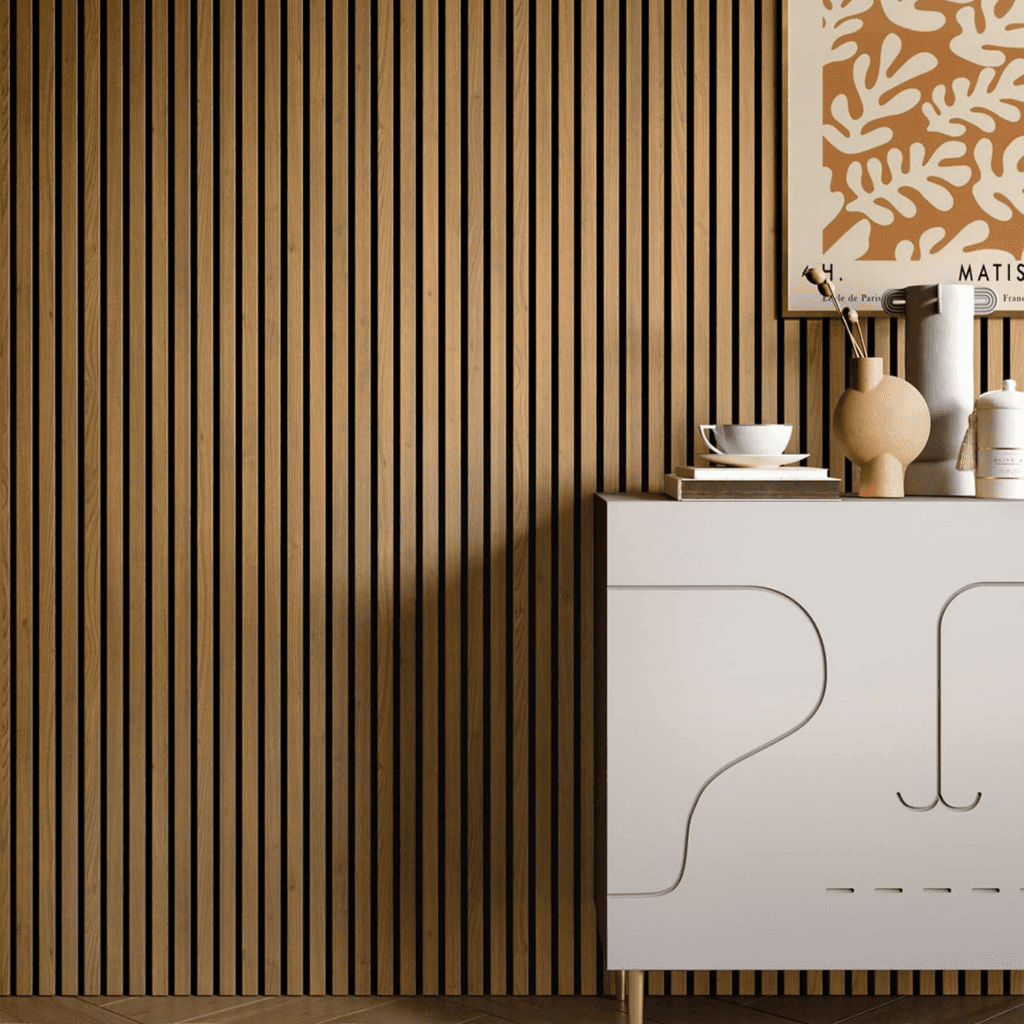 The Classic Lines Wall Panel WPC blends style, durability, and affordability. Ideal for those seeking shiplap wall ideas with a rustic theme, this panel not only enhances aesthetics but also conceals wall flaws. Crafted from durable WPC, it boasts water and mold resistance, requires minimal maintenance, and offers insulation. A versatile choice, it's perfect for adding character and warmth to any space.
Modern Minimalism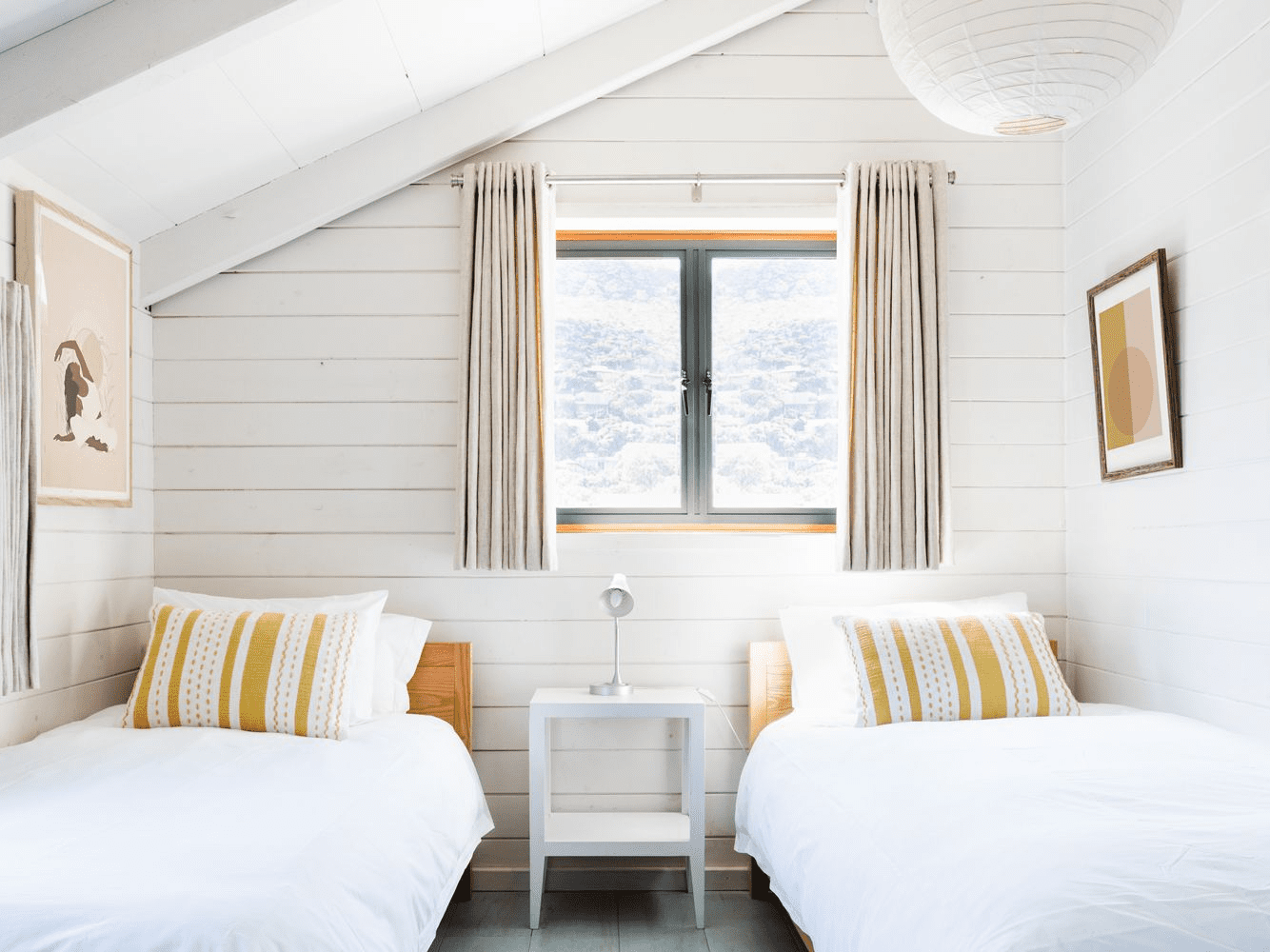 When painted in whites or soft neutrals, shiplap can significantly enhance a minimalist design. The clean lines and simple aesthetic complement the principles of minimalism. It offers a subtle texture without overwhelming the space.
Accent Walls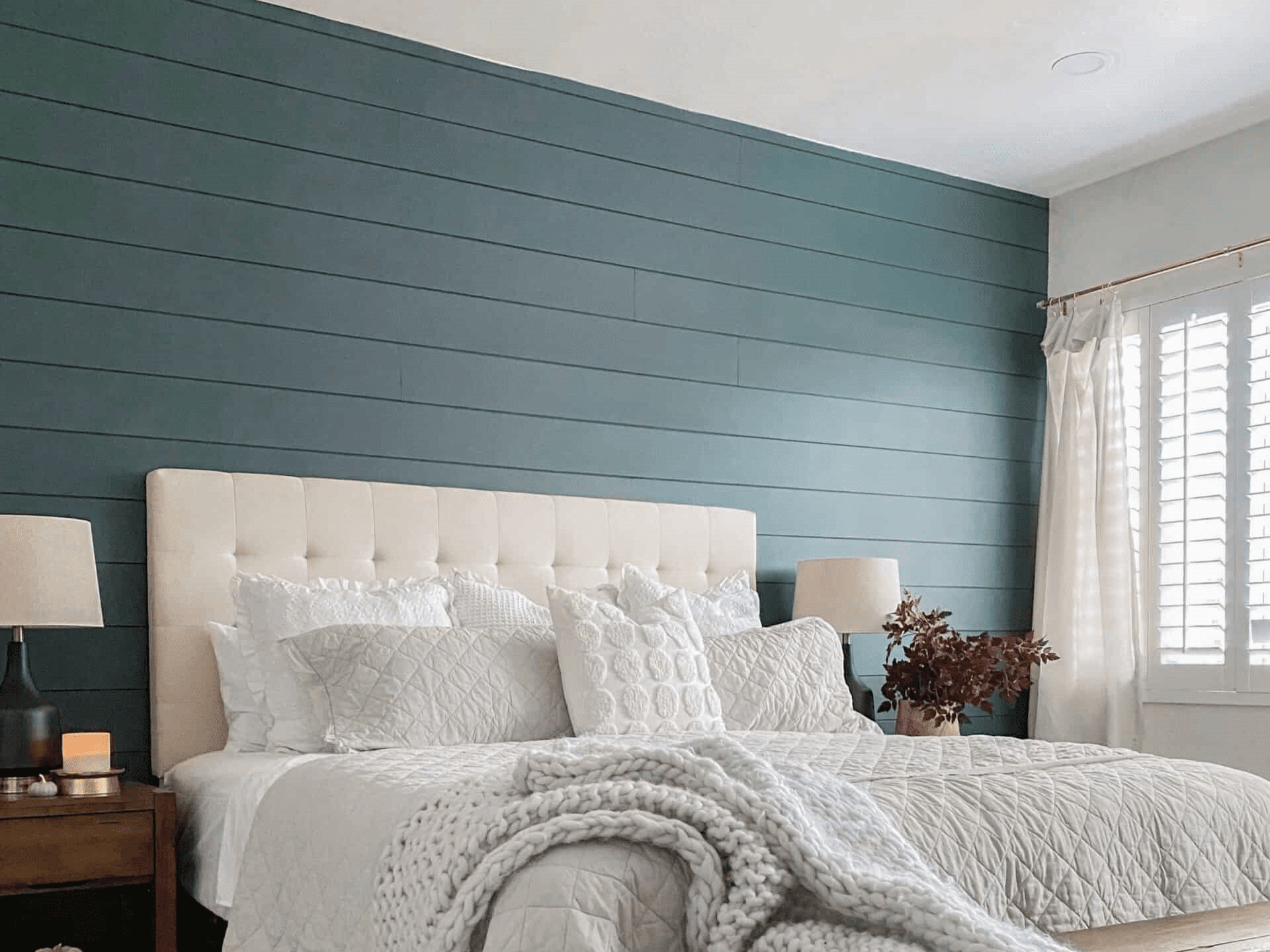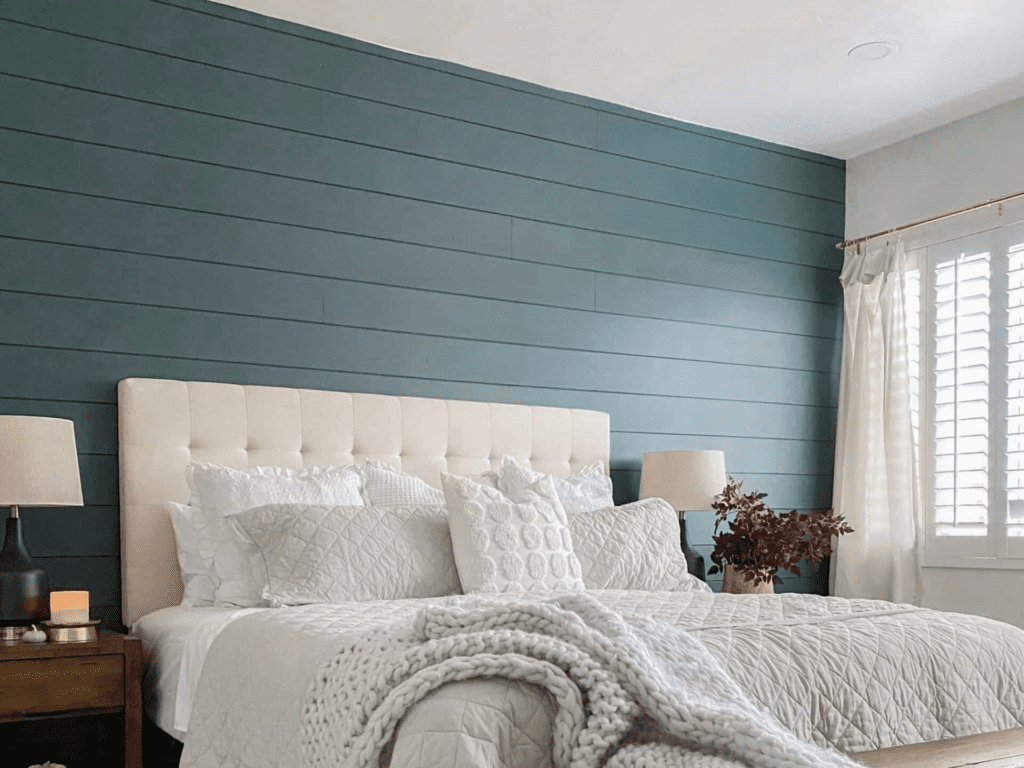 Incorporating shiplap on just one wall can create a striking focal point in the room. This technique draws attention and adds depth and dimension to the space. It's an excellent way to break the monotony and introduce a touch of sophistication.
Pattern Play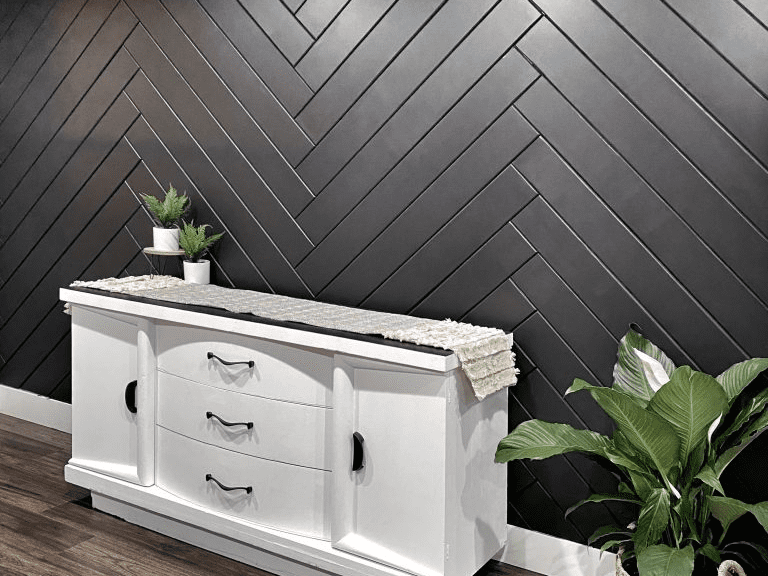 Shiplap isn't restricted to traditional horizontal installations. By placing it vertically, horizontally, or even in a herringbone pattern, you can introduce a playful twist to the design. Experimenting with patterns can transform the vibe of the room, making it more dynamic and visually appealing.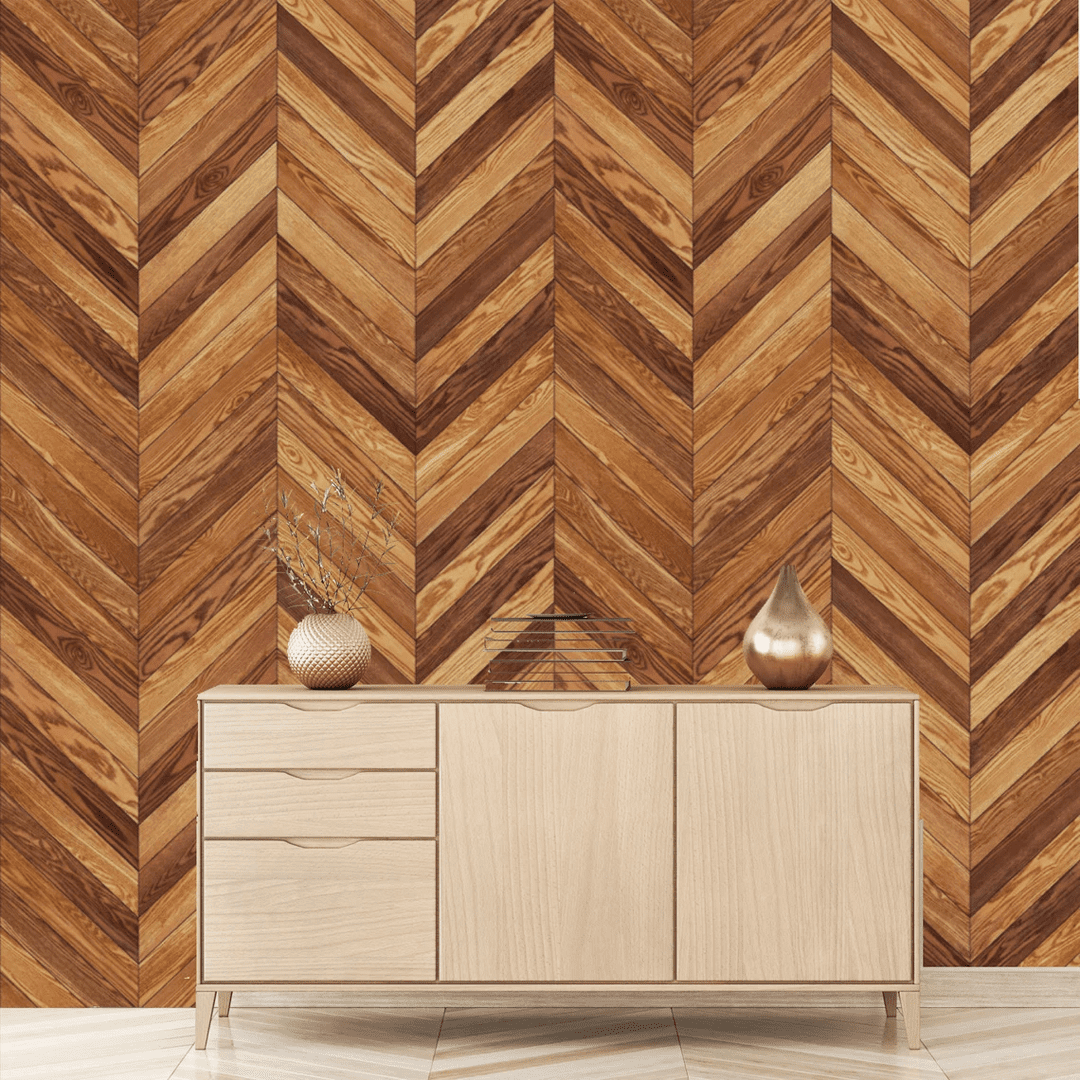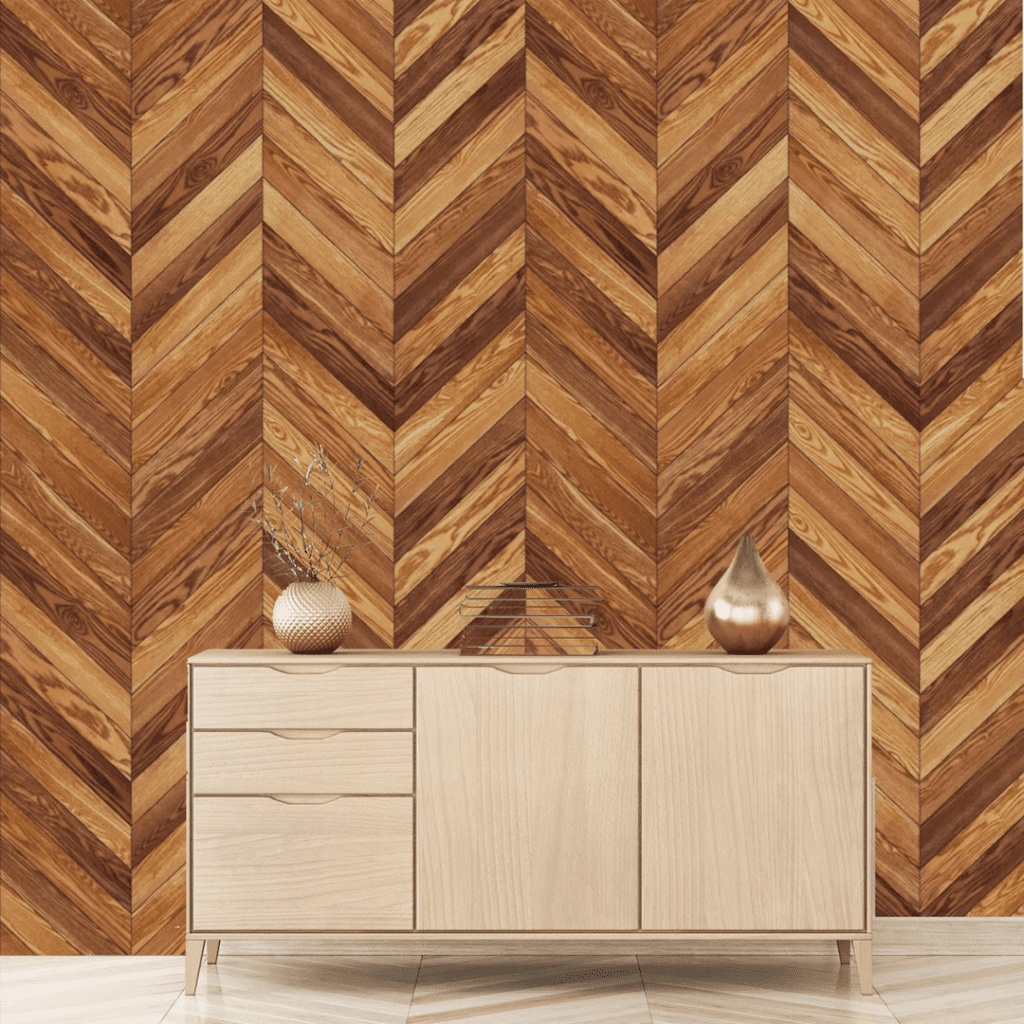 The Triangular Mosaic Wood Wall Panel, a perfect fusion of elegance and durability. Crafted from premium wood, this panel is not only moisture-resistant but also easy to maintain. As a standout in shiplap wall ideas, its herringbone pattern adds sophistication to any space. A versatile centerpiece, it seamlessly adapts to various design preferences, making it an essential addition for those seeking style and longevity.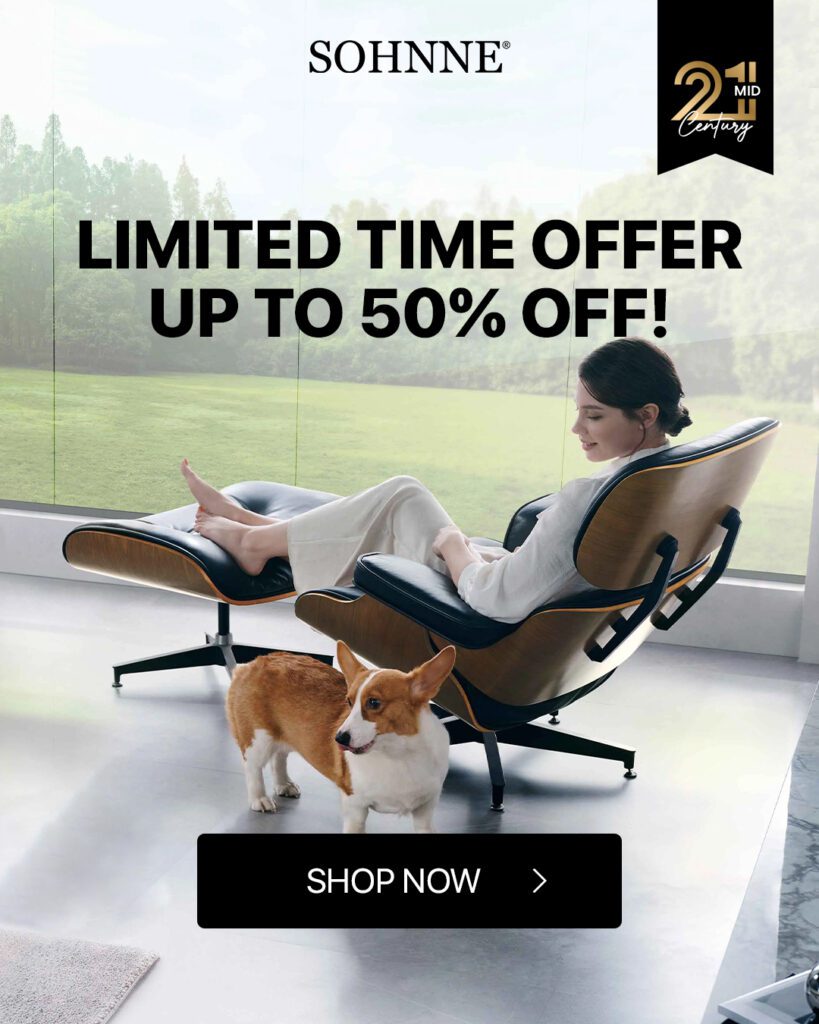 Conclusion
Shiplap walls are more than just a design trend; they're a testament to timeless beauty and functionality. Whether you're aiming for a rustic charm or a modern twist, shiplap wall ideas offer endless possibilities to transform your space. Dive into the world of shiplap, embrace its versatility, and let your creativity shine. With its rich history and adaptability, shiplap is the perfect canvas to bring your interior visions to life, ensuring a unique and captivating ambiance.
FAQ
What is the appeal of shiplap walls in interior design?
Shiplap walls offer a blend of rustic charm and modern sophistication. Their linear patterns add texture and depth to a room, creating visual interest. Moreover, they evoke a sense of nostalgia, reminiscent of traditional farmhouse designs, making them a popular choice for those looking to infuse character into their spaces.
Can shiplap be used in rooms with high humidity like bathrooms?
While shiplap can be used in bathrooms, it's essential to ensure proper sealing and choose moisture-resistant materials. Regular shiplap might warp or rot in high humidity, but with the right treatment and maintenance, it can be a durable and stylish addition to bathroom designs.
How can I modernize the look of shiplap in my home?
To give shiplap a contemporary twist, consider painting it in neutral tones like whites or soft grays. Installing it vertically or in patterns like herringbone can also elevate its look. Pairing shiplap with modern fixtures and decor elements will further ensure that it complements a more current design aesthetic.