The living room often acts as the showcase of a home, a place where style meets sophistication. It's designed to impress guests with its decor, offering a glimpse into the homeowner's taste and personality. On the flip side, the family room is the comfort zone of the household. It's where the day unwinds, where family members gather to share stories, watch movies, or play games.
Central to any home, each serves a unique purpose and reflects different aspects of our lives. Why do they differ? Which is a must-have? Not to worry, this article will provide an informative exploration of living room vs family room, what defines them, their respective pros and cons, and guidance on which might best suit your household's needs.
---
The Living Room: A Stage for Elegance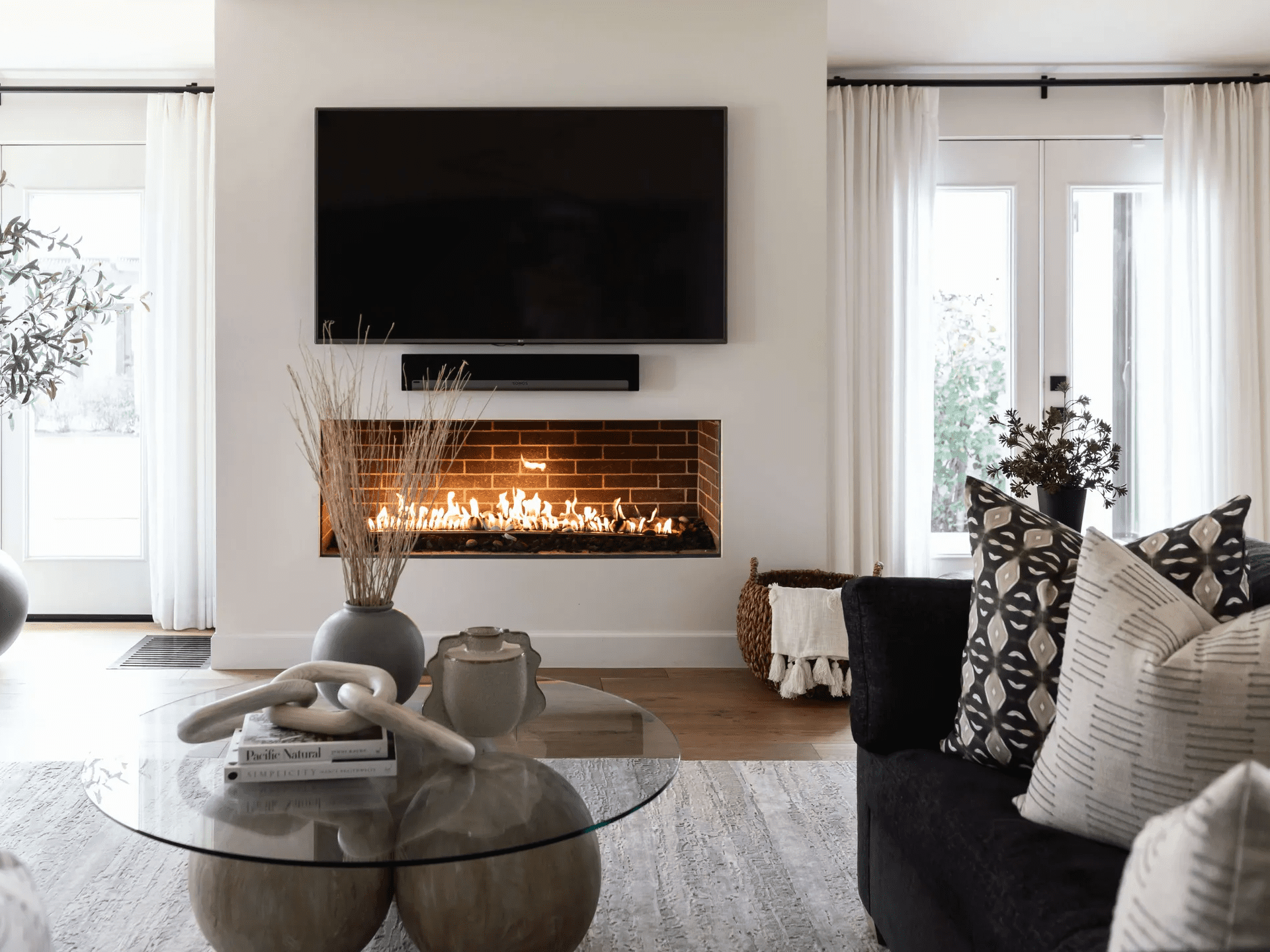 Step into the living room, a space that often greets guests with its curated charm. Here, the furniture stands like sculptures in a gallery, each piece selected for its aesthetic appeal and the story it tells. This is where first impressions are made, where the decor whispers tales of sophistication and culture.
Pros:
A living room is the polished persona of your home, a space that can be dressed up for any occasion.
It's a sanctuary for adult conversation, quiet contemplation, or the enjoyment of a good book in the soft glow of strategically placed lighting.
The decor here is often a step above, a collection of your finest pieces that speak to your taste and style.
Cons:
This formality can render the living room somewhat untouchable, a beautiful space that's more to be admired than used.
The pristine nature of the living room might make it less inviting, a place where laughter must be measured and snacks are enjoyed with caution.
The Family Room: The Heartbeat of Home
In contrast, the family room is the home's heartbeat, pulsing with the warmth of daily life. It's a retreat from formality, where the sofas bear the imprints of lazy Sunday afternoons and the floors tell of board games and pillow forts.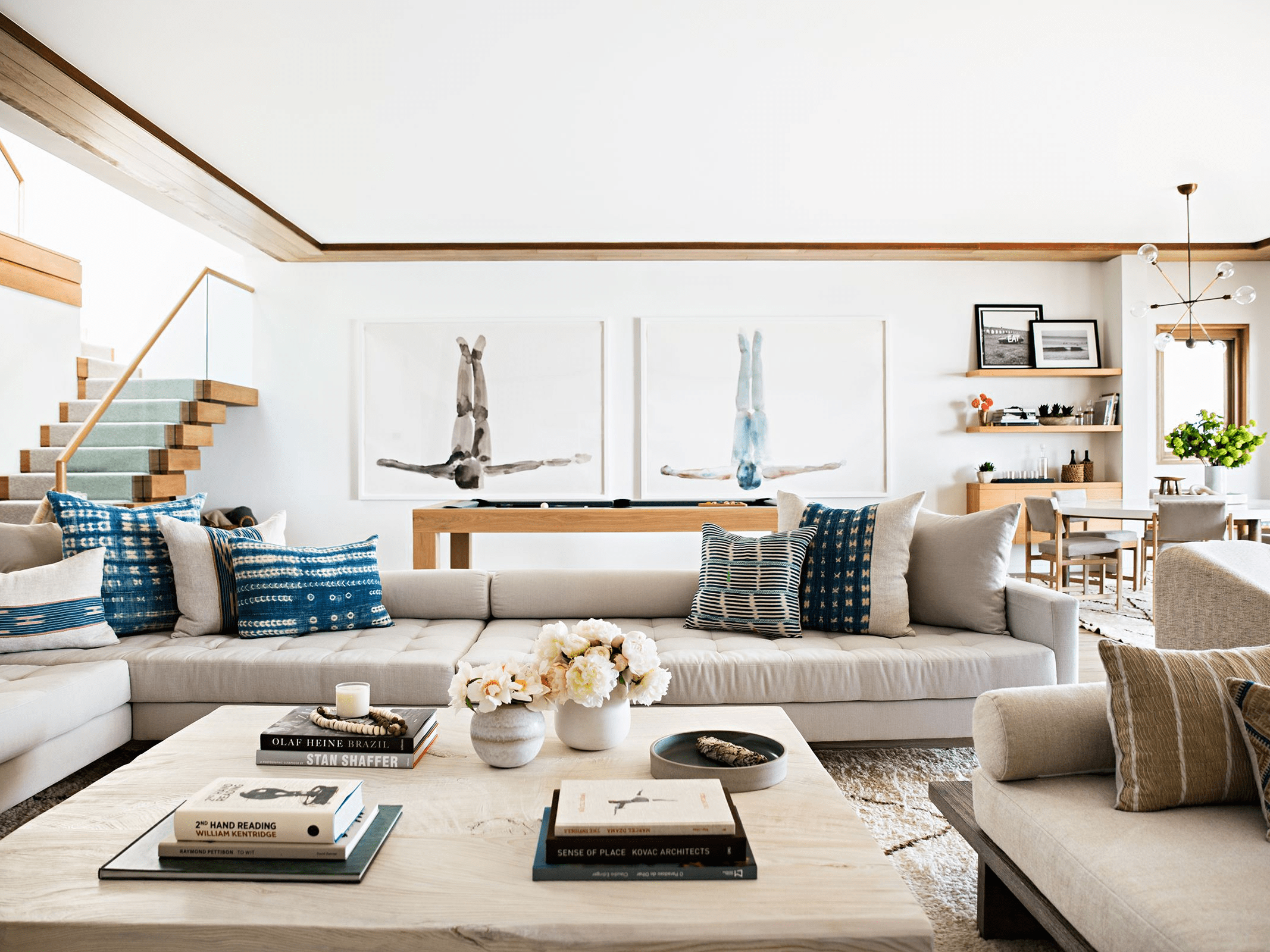 Pros:
The family room is a haven of comfort, where the furnishings invite you to kick off your shoes and curl up.
It's a versatile space, equally suited for movie marathons as it is for casual get-togethers.
Here, durability meets design, with materials chosen for their ability to withstand the rigors of a bustling household.
Cons:
The casual comfort can sometimes slip into disarray, with daily use leading to a less-than-orderly space.
The very features that make the family room so livable can also make it less impressive to guests looking for a more refined environment.
Related to: Living Room With Sectional Ideas 2023: Tips And Inspiration
Choosing Your Champion: Living Room vs Family Room?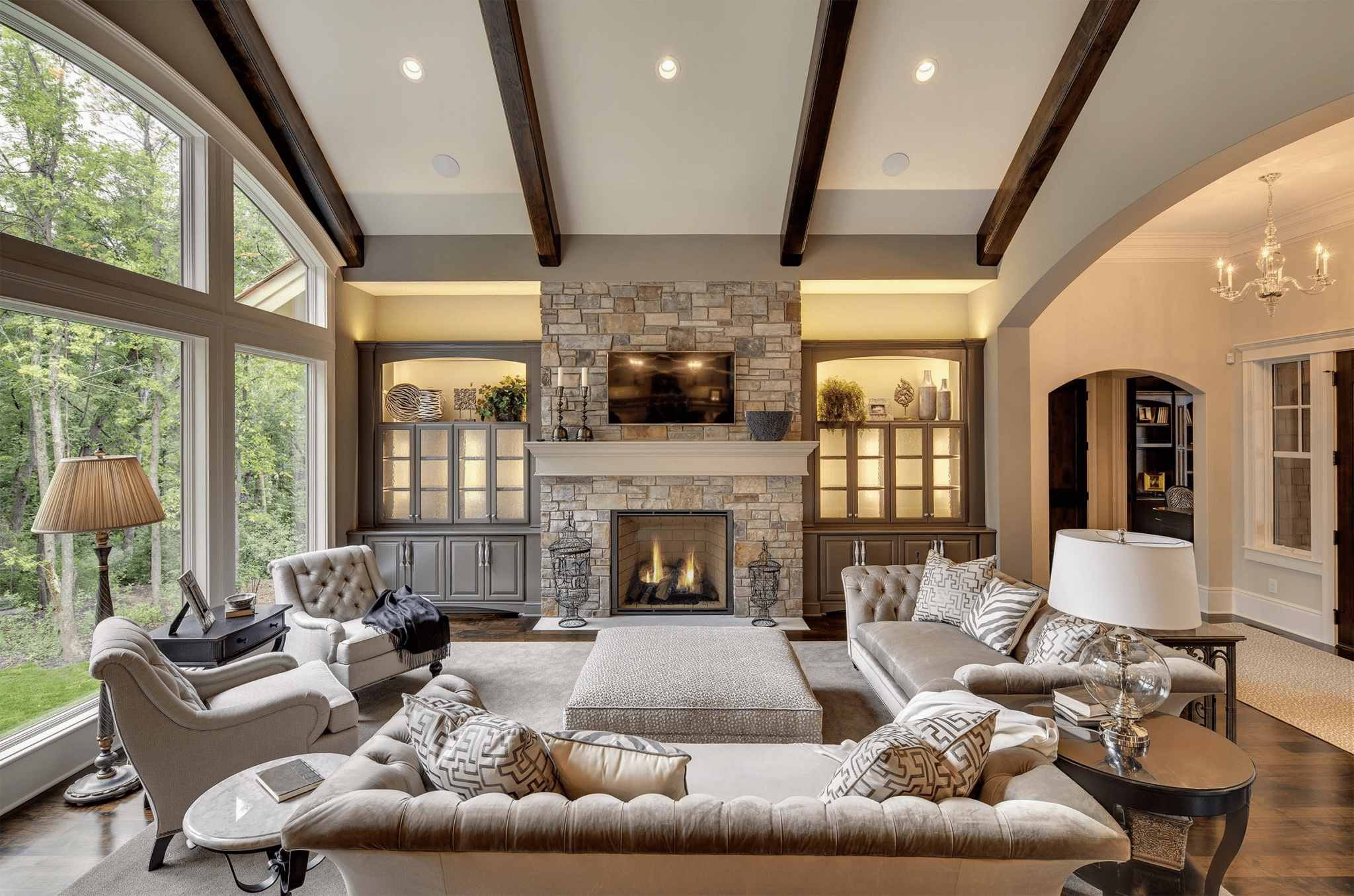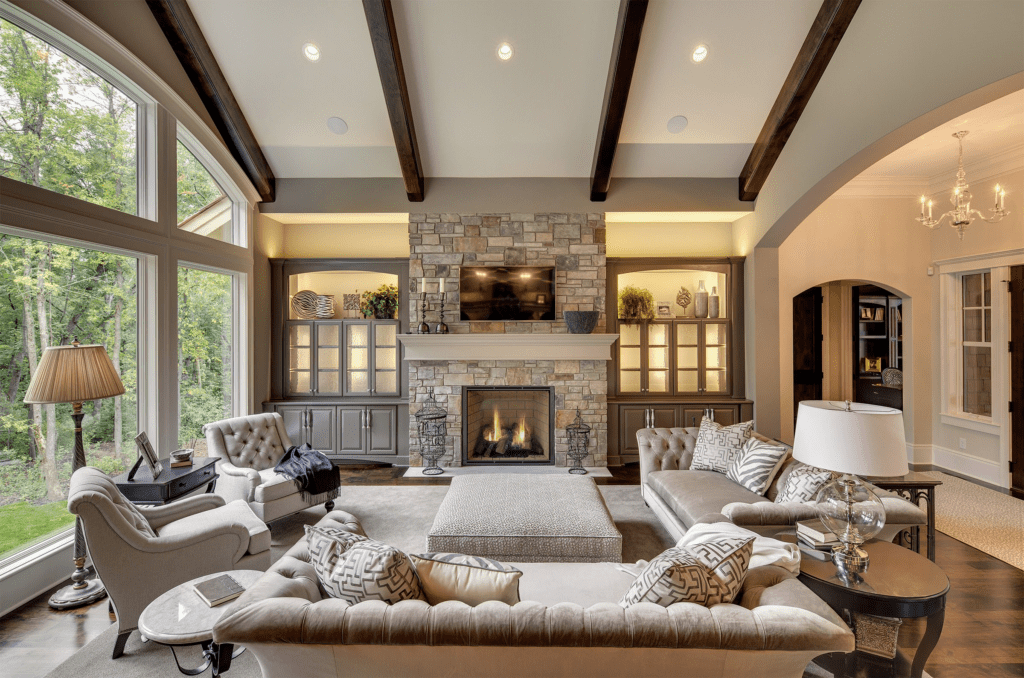 As we journey through the distinctions of these two pivotal spaces, one might wonder which room reigns supreme. The answer is not a matter of conquest but of context. The living room and family room each serve their own purposes, and the choice between them—or the decision to embrace both—is deeply personal.
Consider the rhythms of your household, the frequency of your entertaining, and the ages of your family members. Reflect on the moments you cherish: is it the laughter and camaraderie of a family game night, or the serene sophistication of a cocktail party? Your lifestyle is the compass that will guide you to the perfect balance between the formal allure of the living room and the cozy embrace of the family room.
Or in sum:
If you often host formal events and want a space to display art and decor, a living room is essential.
For those who prioritize casual comfort and a kid-friendly environment, a family room is ideal.
Homes with the luxury of space may benefit from having both, designating them for different occasions and purposes.
Pieces to Accommodate Both Spaces!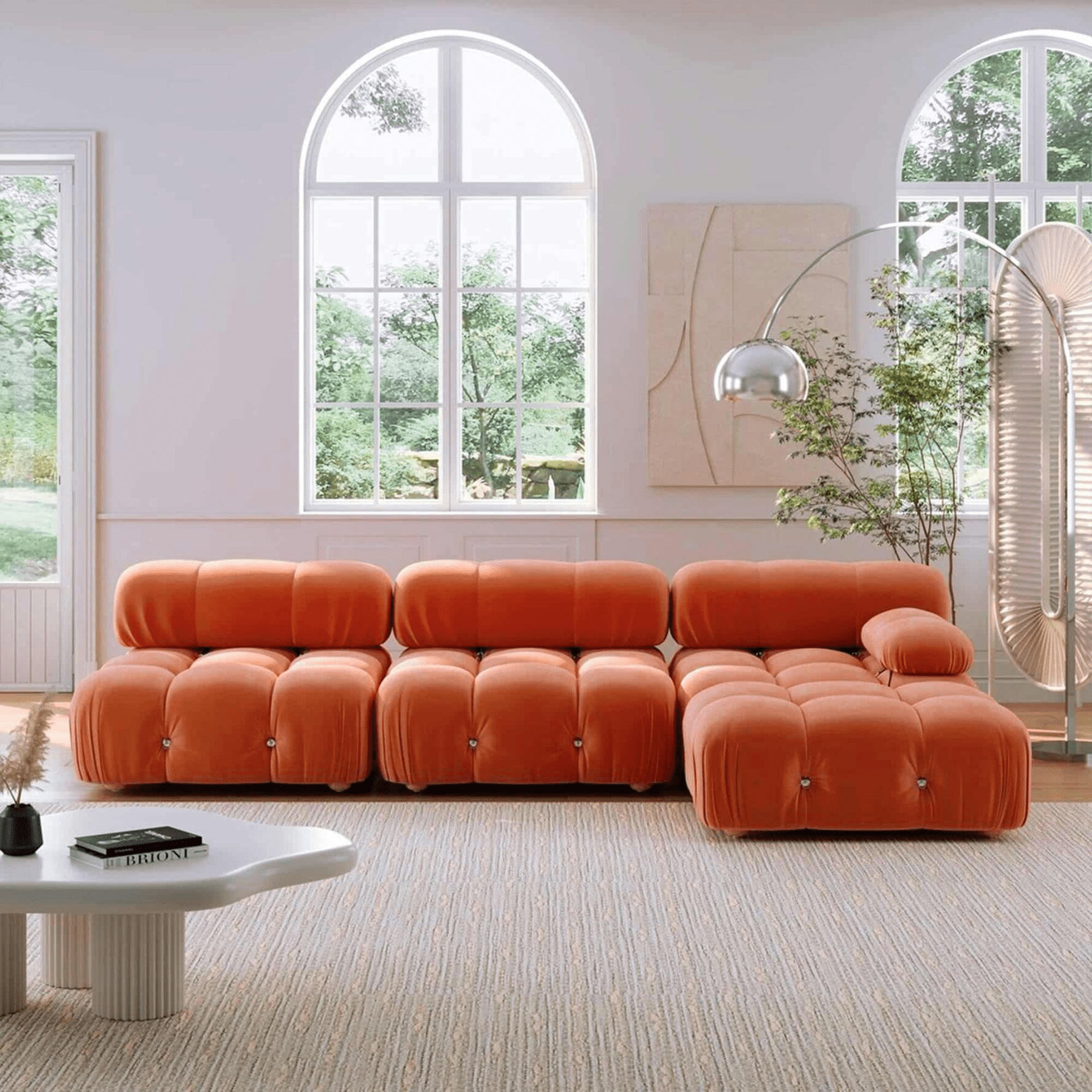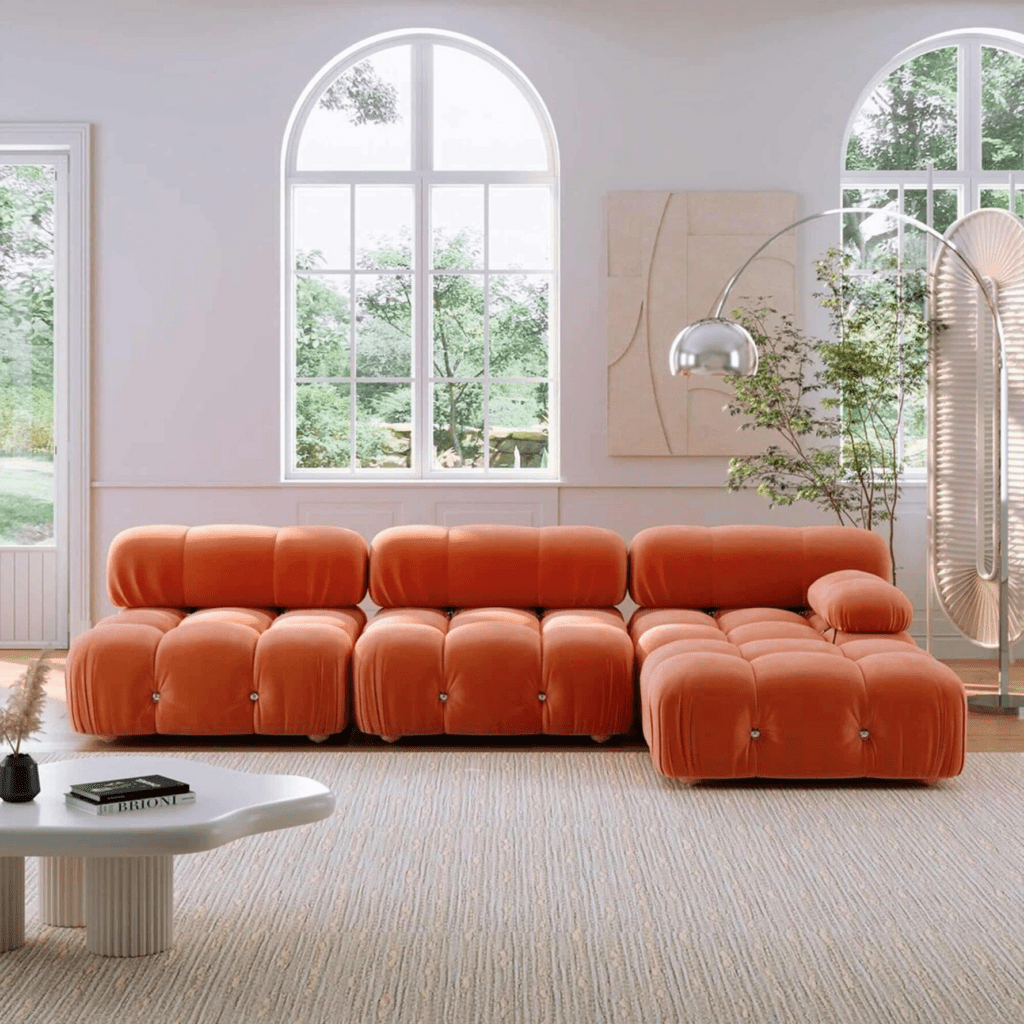 The Camaleonda Velvet Replica, a modular marvel which offers a versatile and stylish solution for both living and family rooms. Its plush cushions, customizable modules, and durable stainless steel clips provide both comfort and elegance. Upholstered in premium velvet, it invites relaxation and adapts to your space, promising to be the centerpiece of any room with its timeless design and inviting aesthetic.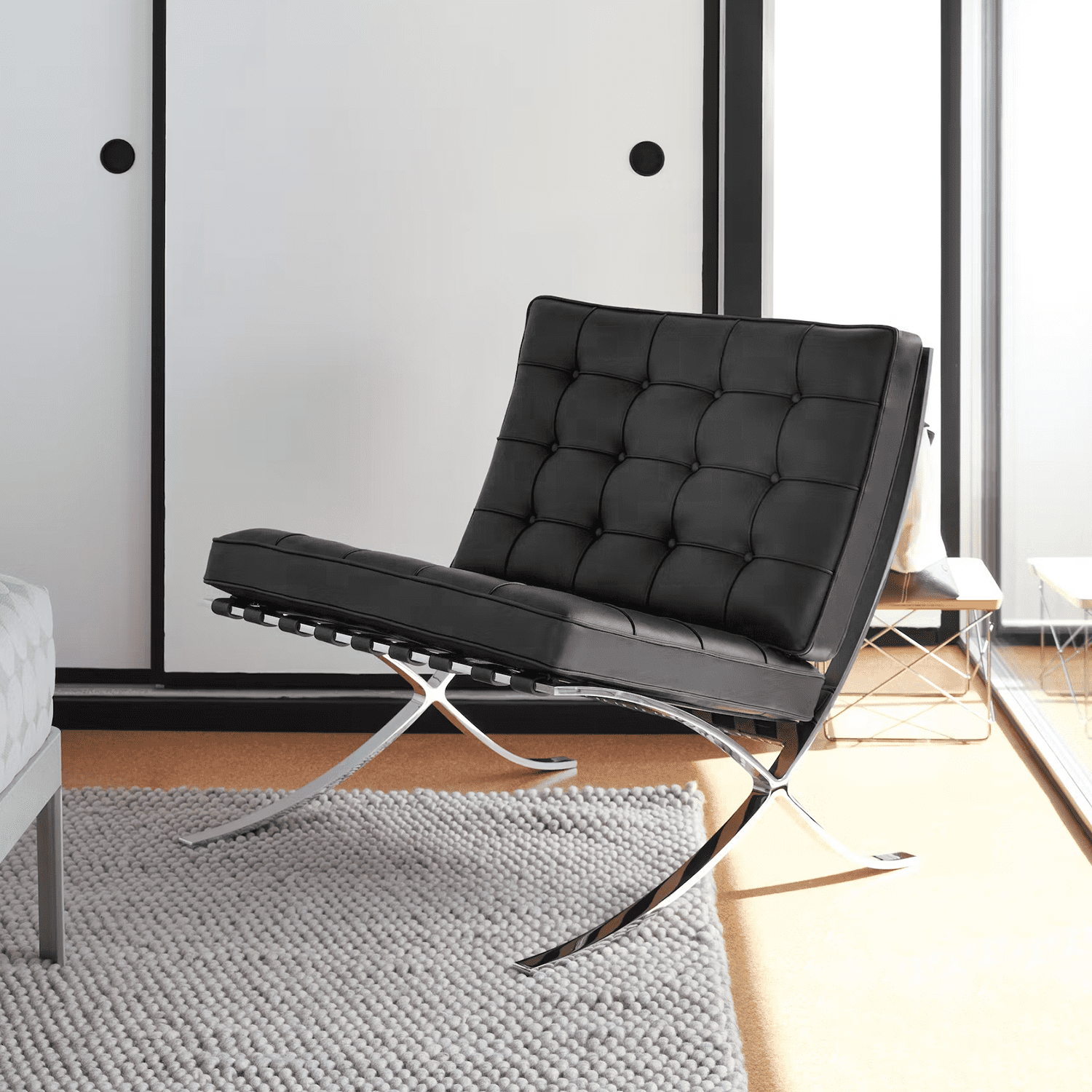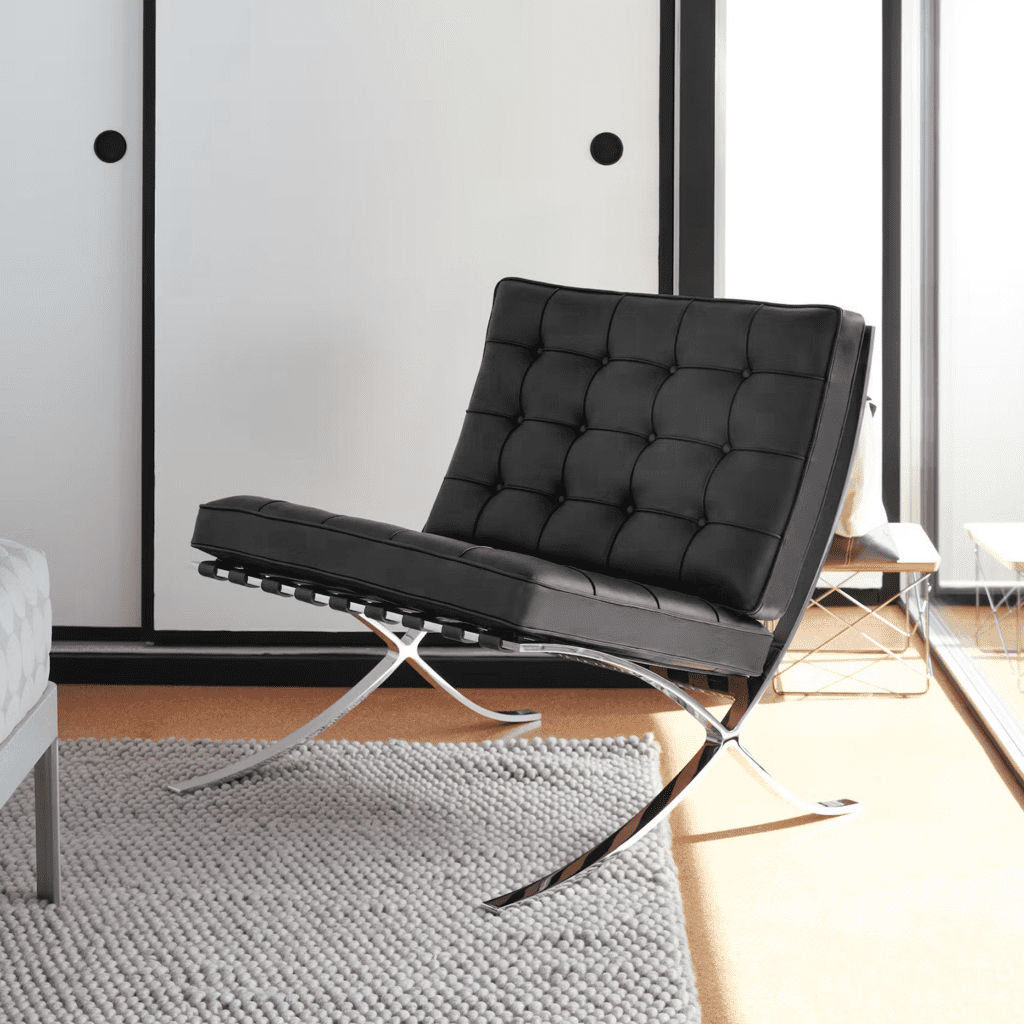 The Barcelona Chair Replica is a testament to luxury and modern sophistication. Upholstered in genuine leather, it offers a sumptuous seating experience with its high-density cushion and a 10° tilted backrest for unparalleled comfort. The stainless-steel base not only adds a contemporary flair but ensures durability. This iconic piece, inspired by ancient royalty, is designed to elevate both living and family rooms with its timeless elegance and comfort.
Related to: Best Living Room Chair for Sitting All Day in 2023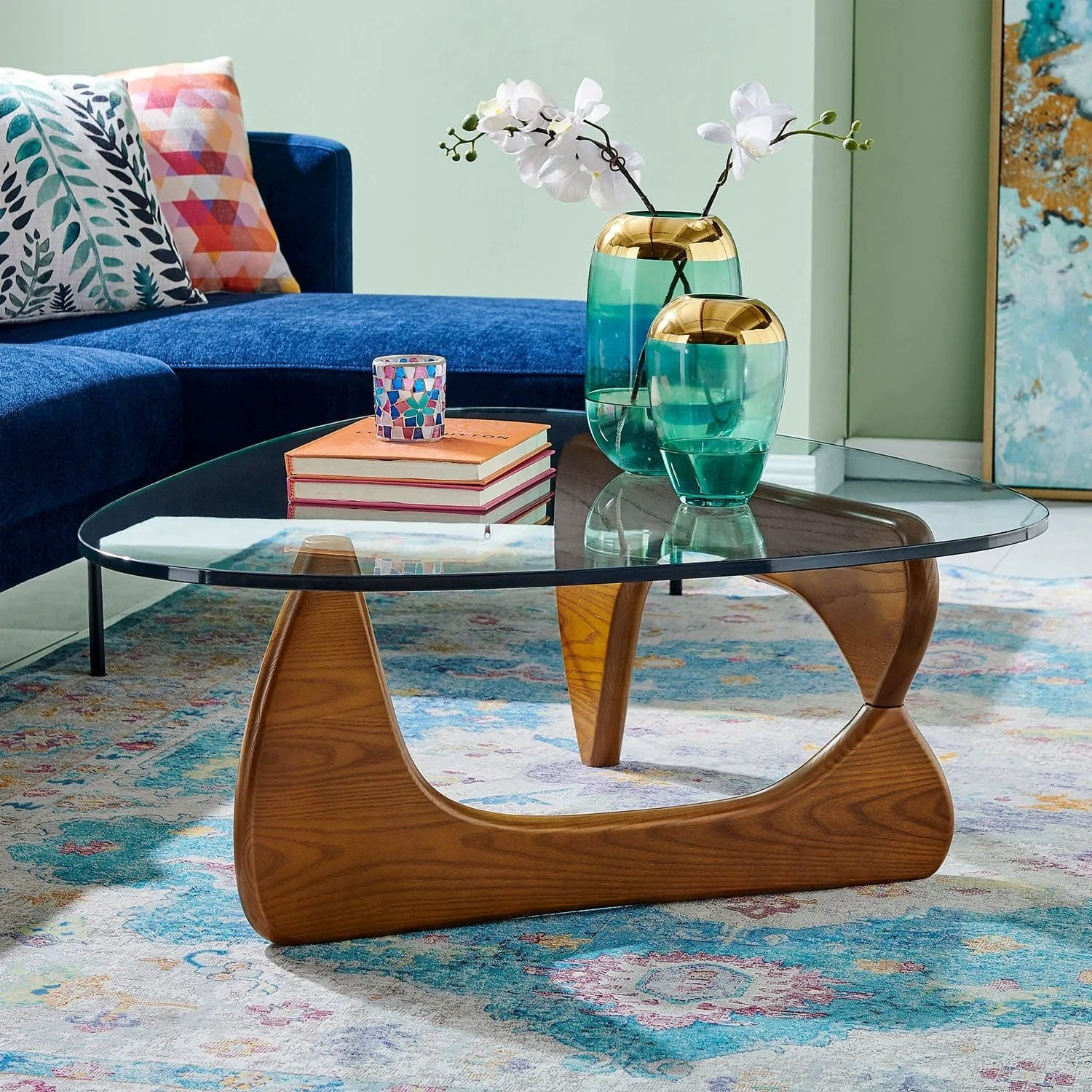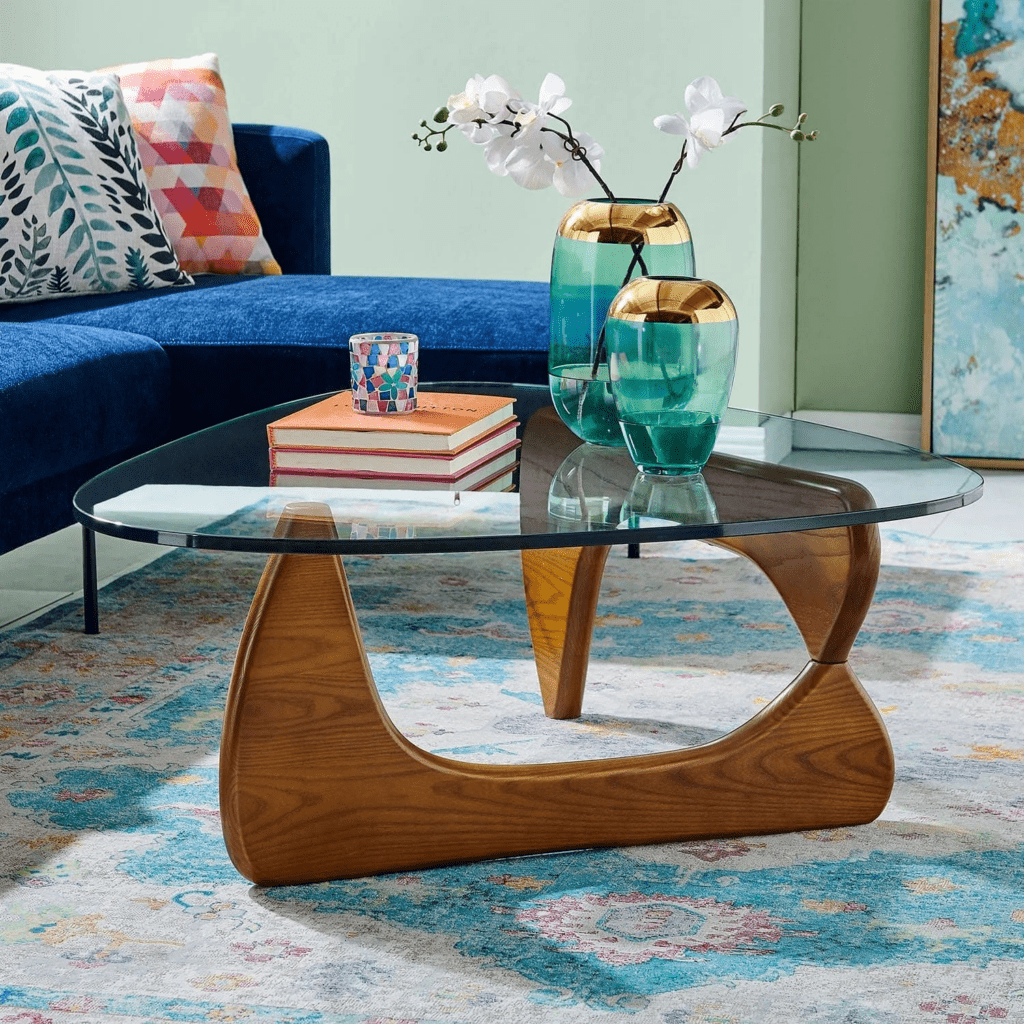 The Noguchi Table Replica blends art and furniture. This piece features a freeform glass top resting on a wooden base, creating a harmonious balance of form and function. Its sculptural silhouette makes it a versatile centerpiece, suitable for both the living room's elegance and the family room's comfort. With its neutral palette, it complements any decor, adding a touch of timeless sophistication to your home.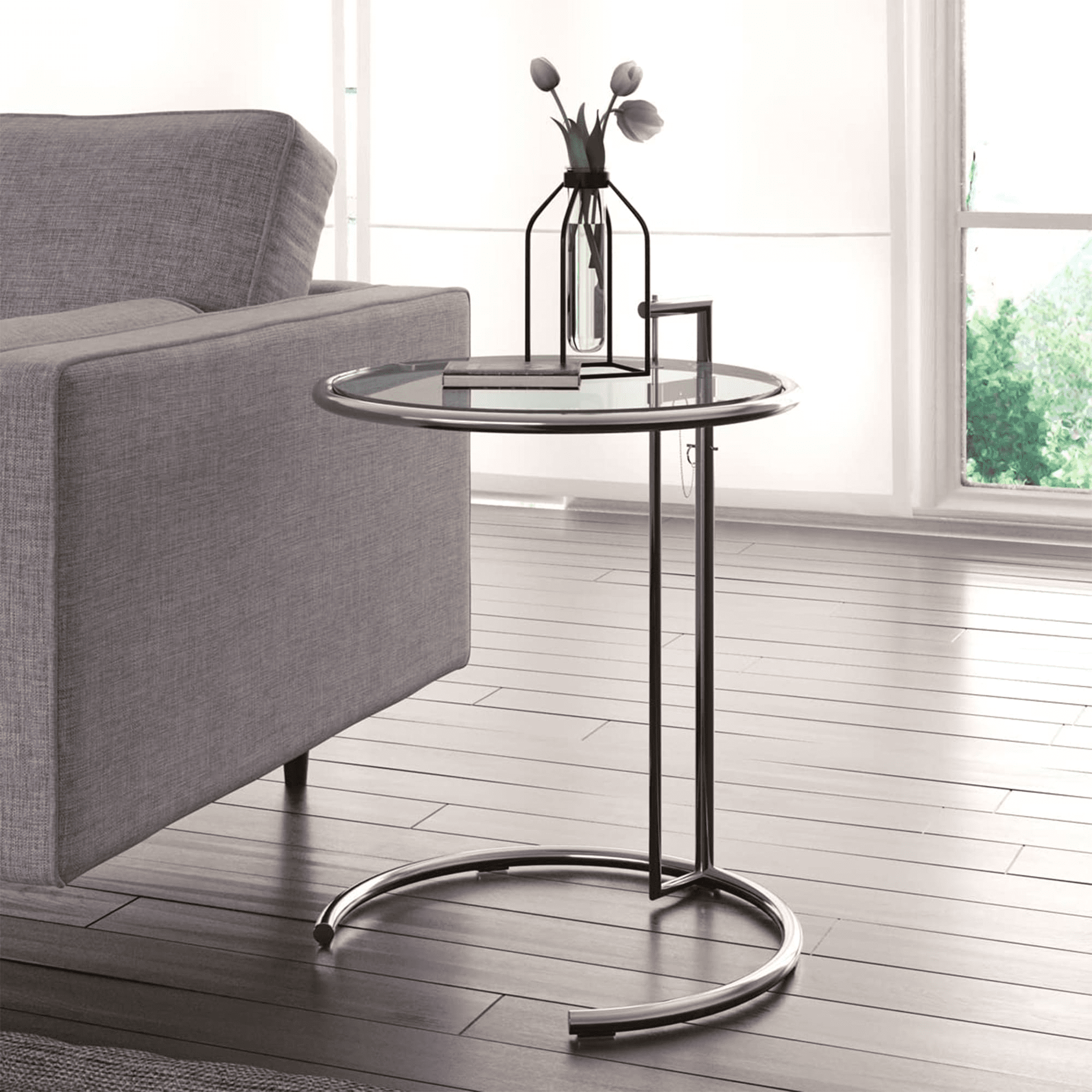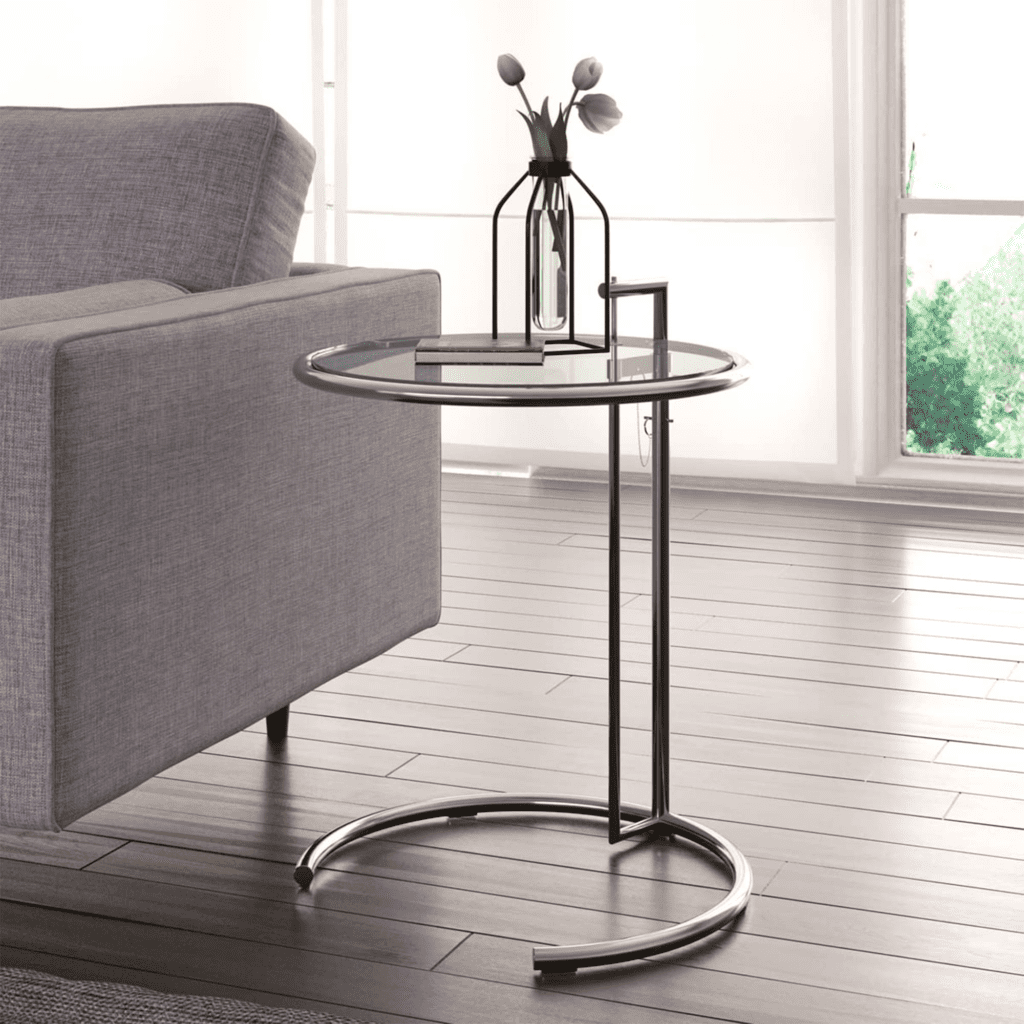 The E1027 Side Table Replica is a modern marvel that combines chic style with practical versatility. Its adjustable height and robust stainless steel construction make it a durable yet elegant choice for any living or family room. The table's C-style design allows for seamless integration into various interior settings, ensuring it not only serves as a functional piece but also enhances the aesthetic of any space. Whether used for holding drinks during a lively family game night or as a sophisticated accent in a formal living room, this table promises to adapt to your lifestyle with ease and elegance.
Conclusion
Finding the perfect table lamp that goes with your grey office chair is more than just a shopping task – it's a way to enhance your workspace and make it truly yours. By understanding the connection between lighting and furniture, and by making mindful choices about color, design, size, and light output.
FAQ
What is the main purpose of a living room compared to a family room?
The living room is typically a formal space reserved for entertaining guests, displaying fine furnishings, and it often showcases a home's design aesthetic. In contrast, the family room is a more relaxed, informal area where family members gather to relax, play, and enjoy entertainment like television and games.
Can a home have both a living room and a family room, and how do they differ in design?
Yes, many homes feature both a living room and a family room. The living room usually has more formal and elegant decor, often with delicate furniture and decorative items, while the family room is designed with comfort in mind, featuring sturdy, cozy furniture that can handle the wear and tear of daily family life.
How should I decide whether to prioritize a living room or a family room in my home?
Your decision should be based on your lifestyle and entertaining needs. If you host formal gatherings often or prefer a quiet, tidy space for reading or conversations, prioritize a living room. If your home life is more casual and centered around family activities, a family room might be more beneficial.