The dining room, which often hosts gatherings, meals, and moments of connection, deserves thoughtful decor that reflects its purpose. While traditional dining room decor tends to lean towards elegance and warmth, men's decor takes a different approach.
With a focus on clean lines, functionality, and sophistication, men's dining room decor creates a space that exudes confidence and style. In this article, we'll explore creative ideas to help men transform their dining rooms into spaces that resonate with their personalities and preferences.
Minimalistic Marvels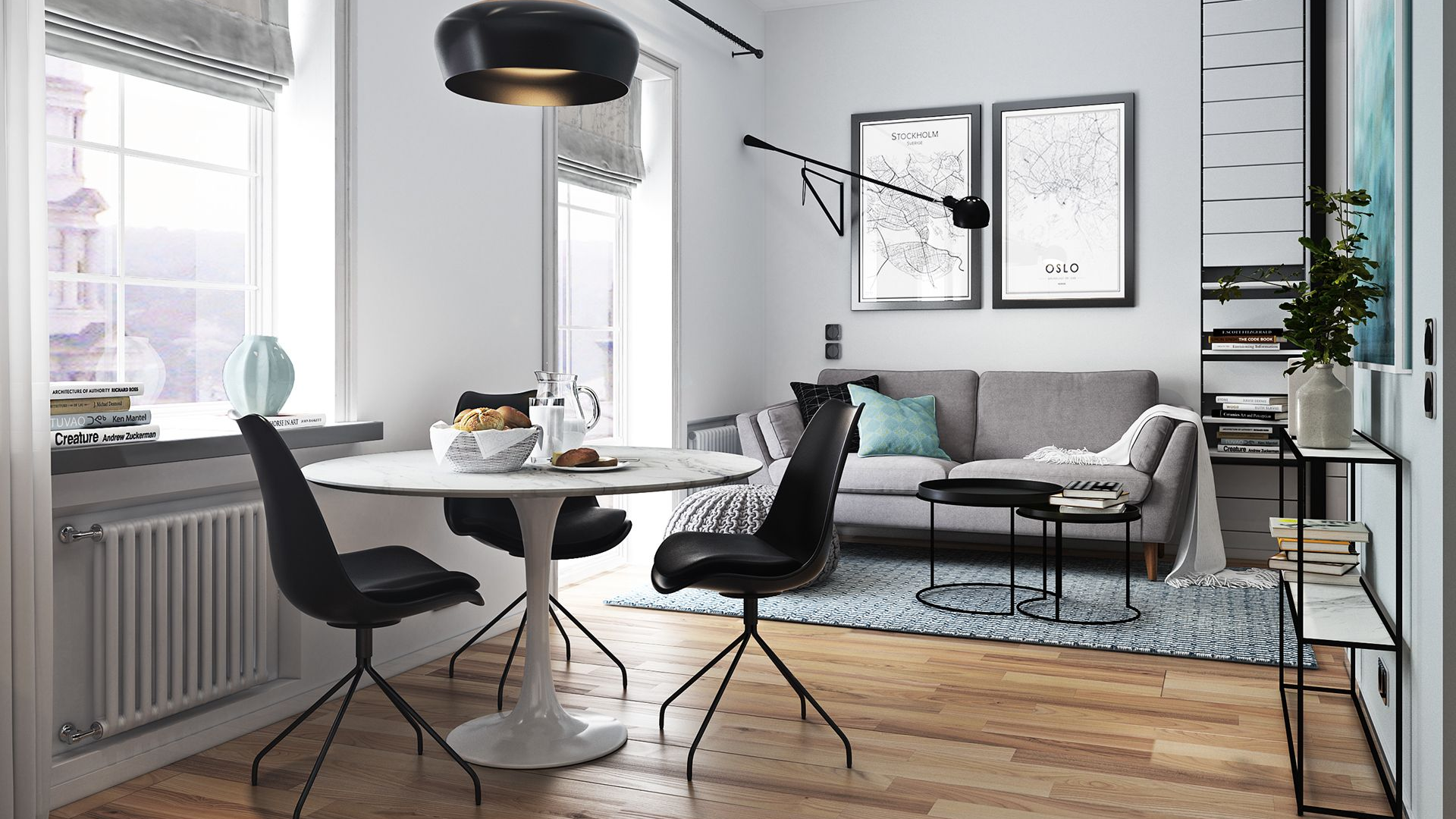 Less is More
Embracing a minimalistic dining room decor can be stylish and functional. Opt for a dining table with clean lines and simple designs. Incorporate a neutral color palette with a pop of bold color to add vibrancy to the space. Minimalistic decor not only offers a sense of order but also creates an uncluttered ambiance that's perfect for hosting guests or enjoying a quiet meal.
Sculptural Seating
Choose dining chairs that are as functional as they are eye-catching. Sculptural chairs with unique silhouettes can become a focal point in the room. Look for chairs that balance aesthetics with comfort, ensuring that your guests enjoy their men's dining room experience.
Industrial Chic
Raw and Refined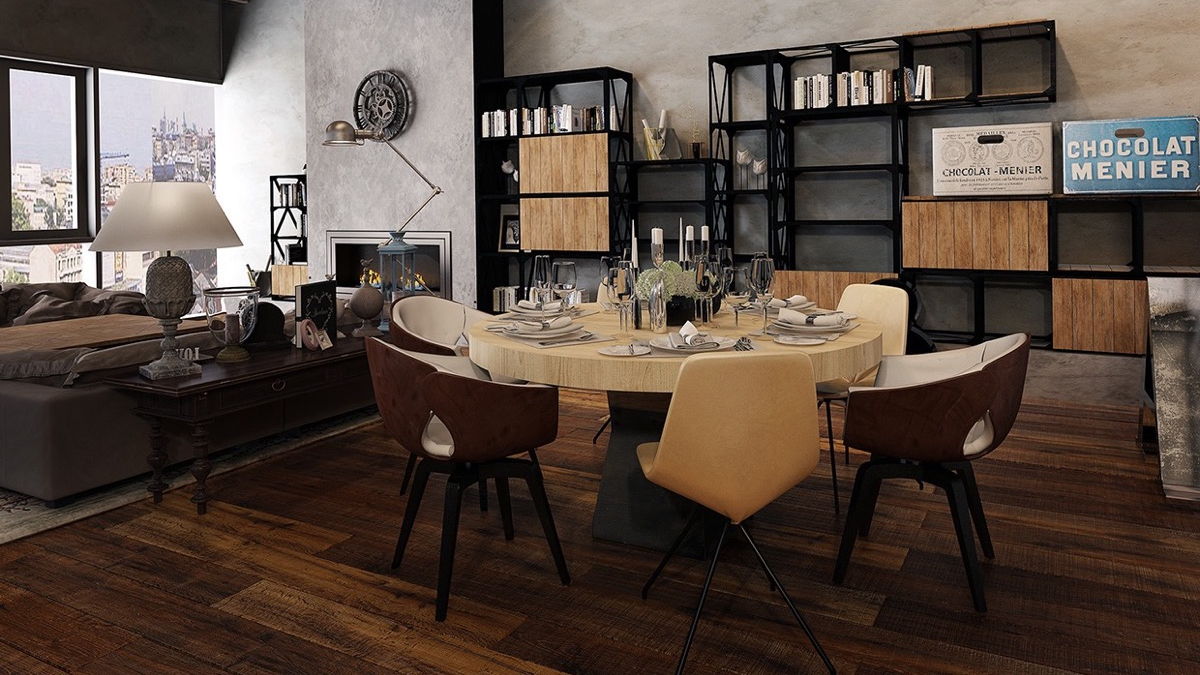 Industrial decor celebrates the raw beauty of materials like metal, wood, and concrete. Consider using a reclaimed wood dining table paired with metal chairs to achieve an industrial-chic dining room. Incorporate pendant lights with exposed bulbs for a touch of rugged elegance. This style speaks to functionality and adds an edgy charm to the space.
Open Shelving and Statement Art
Embrace open shelving to display your unique glassware, plates, and bowls collection. The combination of functional storage and curated decor creates a visually appealing setup. Complement the industrial vibe with a statement art piece that adds a splash of color and personality.
Contemporary Charisma
Sleek Surfaces
Contemporary decor is all about sleekness and modernity. Choose a dining table with a smooth, glossy surface for an instantly chic look. Opt for chairs with soft curves and upholstery to balance the clean lines. Incorporate a monochromatic color scheme with subtle pops of color to create a refined yet inviting ambiance.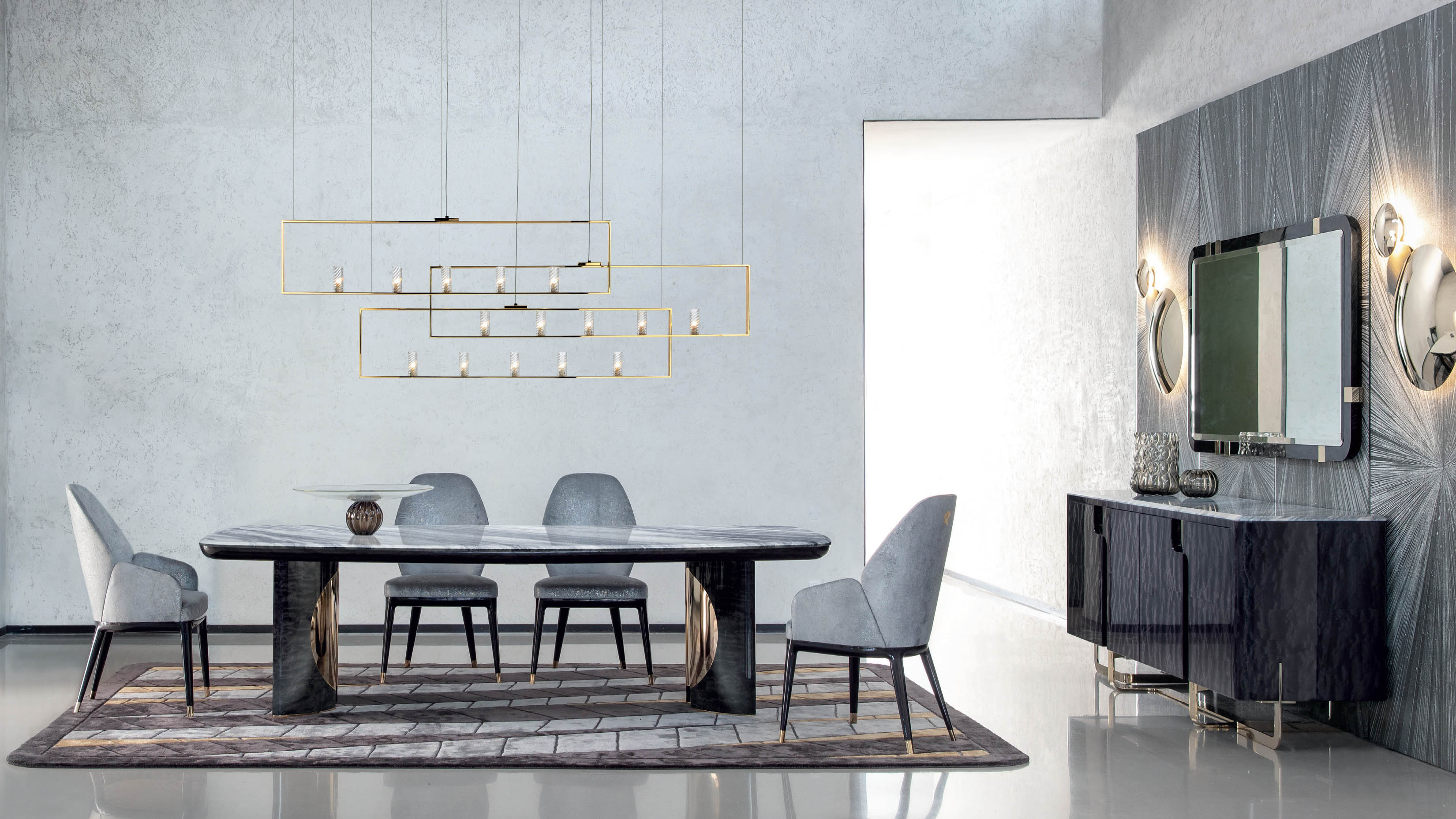 Abstract Art and Geometry
Inject personality with abstract art pieces that add visual interest to the walls. Geometric patterns, whether on the rug or in decor accessories, can bring a contemporary edge to the space. These elements create a dynamic atmosphere perfect men's dining room for hosting formal dinners and casual gatherings.
Rustic Retreat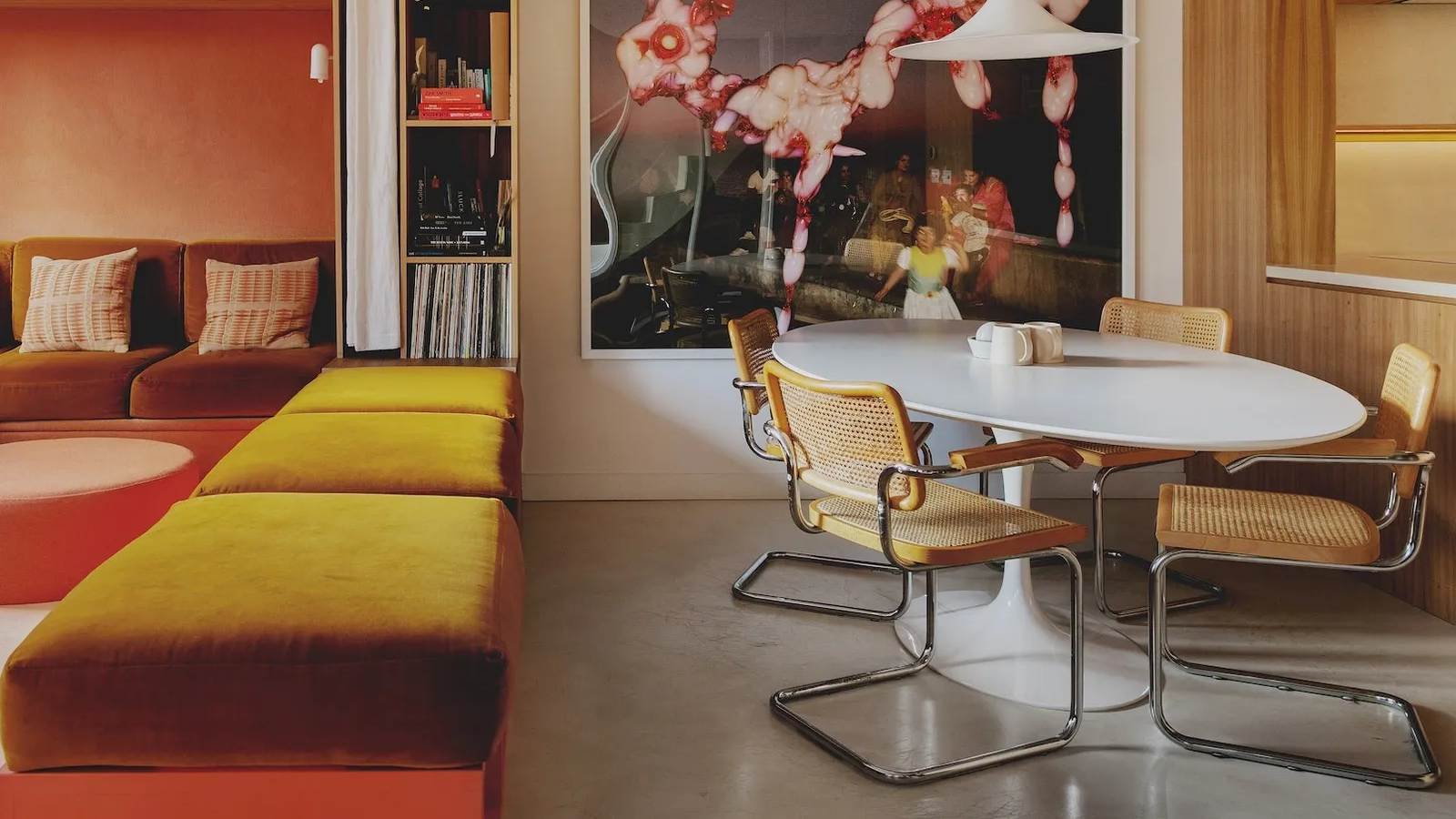 Back to Nature
A rustic dining room is reminiscent of cozy cabins and natural beauty. Choose a wooden dining table with a distressed finish to evoke a sense of age and character. Pair it with sturdy, leather-upholstered chairs for a touch of rugged luxury. Incorporate natural elements like woven placemats and potted plants to enhance the rustic charm.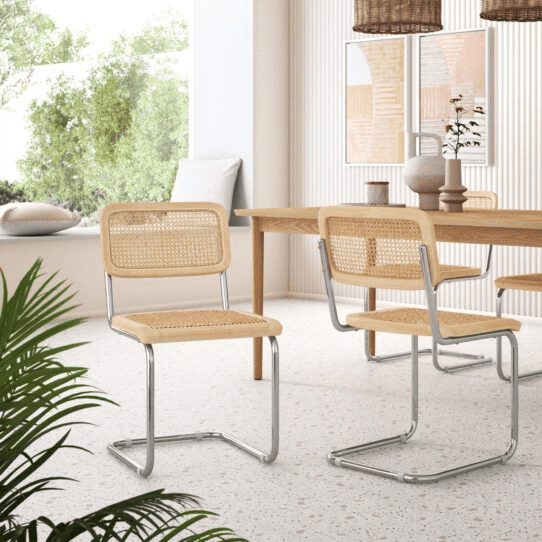 Warm Lighting and Textiles
Create an inviting ambiance with warm lighting. Pendant lights with warm-toned bulbs or a chandelier with exposed candles can infuse the space with a soft glow. Introduce textiles like woolen throws or rustic table runners to add layers of texture that enhance the cozy atmosphere.
Modern Classic Fusion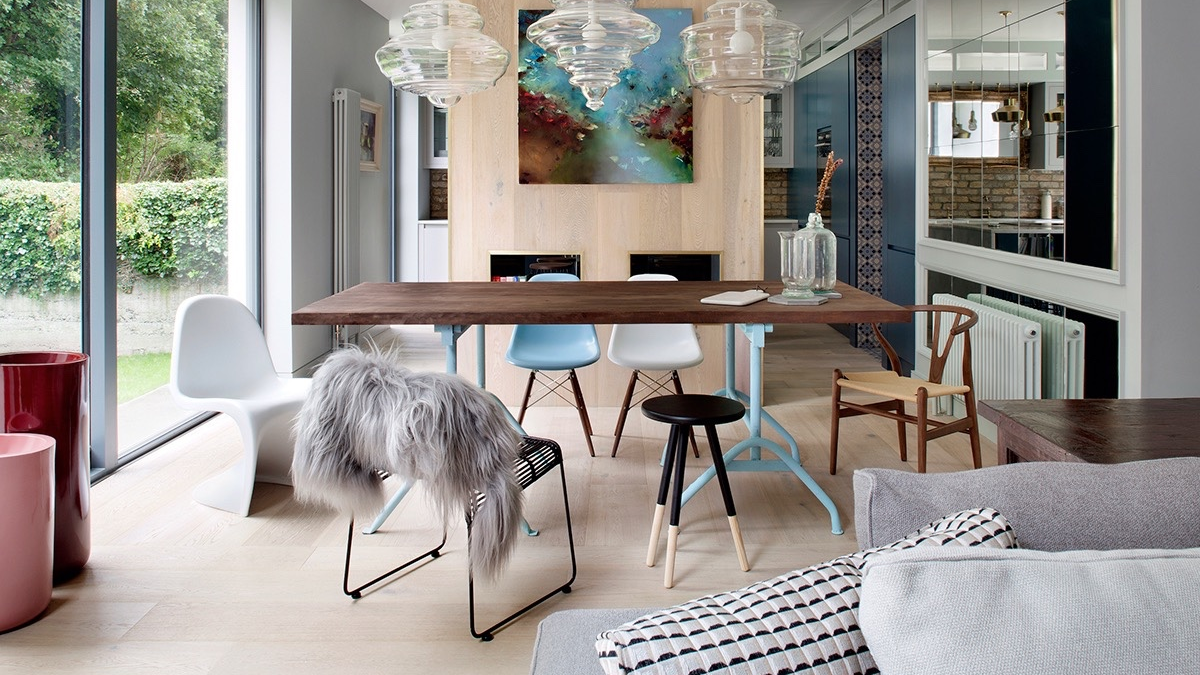 Timeless Elegance with a Twist
For a dining room that seamlessly blends modern and classic elements, focus on timeless furniture pieces with a contemporary twist. Opt for a classic dining table with a modern base or legs. Pair it with upholstered chairs that combine traditional shapes with contemporary fabrics. This fusion creates a dynamic look that's both sophisticated and approachable.
Artful Accents
Incorporate artful accents that bridge the gap between classic and modern. A gallery wall featuring a mix of vintage and contemporary artwork can serve as a focal point. Look for decor accessories that balance old-world charm and modern simplicity.
Related to: DIY Wall Panels For Kids Room: Fun Designs And Safety Tips
---
Conclusion
In conclusion, Men's dining room decor celebrates individuality and style. Whether you're drawn to minimalistic elegance, industrial edge, contemporary allure, rustic coziness, or the fusion of modern classics, there's a decor style that aligns with your taste.
By curating a dining space that reflects your personality, you create an inviting environment for gatherings and establish a statement-making haven that resonates with your unique aesthetic.
FAQ
What are some key elements of industrial dining room decor for men?
Industrial dining room decor often includes raw materials like metal, wood, and concrete. Look for reclaimed wood dining tables, metal chairs, exposed bulb lighting, and open shelving to achieve an industrial-chic look.
What color palettes work well for men's dining room decor?
Neutral color palettes with pops of bold color, monochromatic schemes, and earthy tones often create a masculine ambiance. Consider shades like charcoal gray, deep blue, rich brown, and olive green.
How can I make a statement with dining room lighting?
Opt for statement lighting fixtures like pendant lights with unique designs or chandeliers that feature exposed candles. These fixtures provide functional lighting and add a touch of drama to the space.