Where the happiness and well-being of employees come first, bringing joy and playfulness into the workspace has never been more important. And what better way to achieve this than with fun office chair ideas?
In this article, we'll dive into the latest trends and innovative designs for 2023 that will bring a burst of excitement to your workplace. From funky shapes and vibrant colors to interactive features and unique themes, these chair office ideas will surely put a smile on your face and completely transform your office.
Get ready to discover how these fun office chairs can boost productivity, engagement, and overall workplace satisfaction.
Unconventional Shapes and Vibrant Colors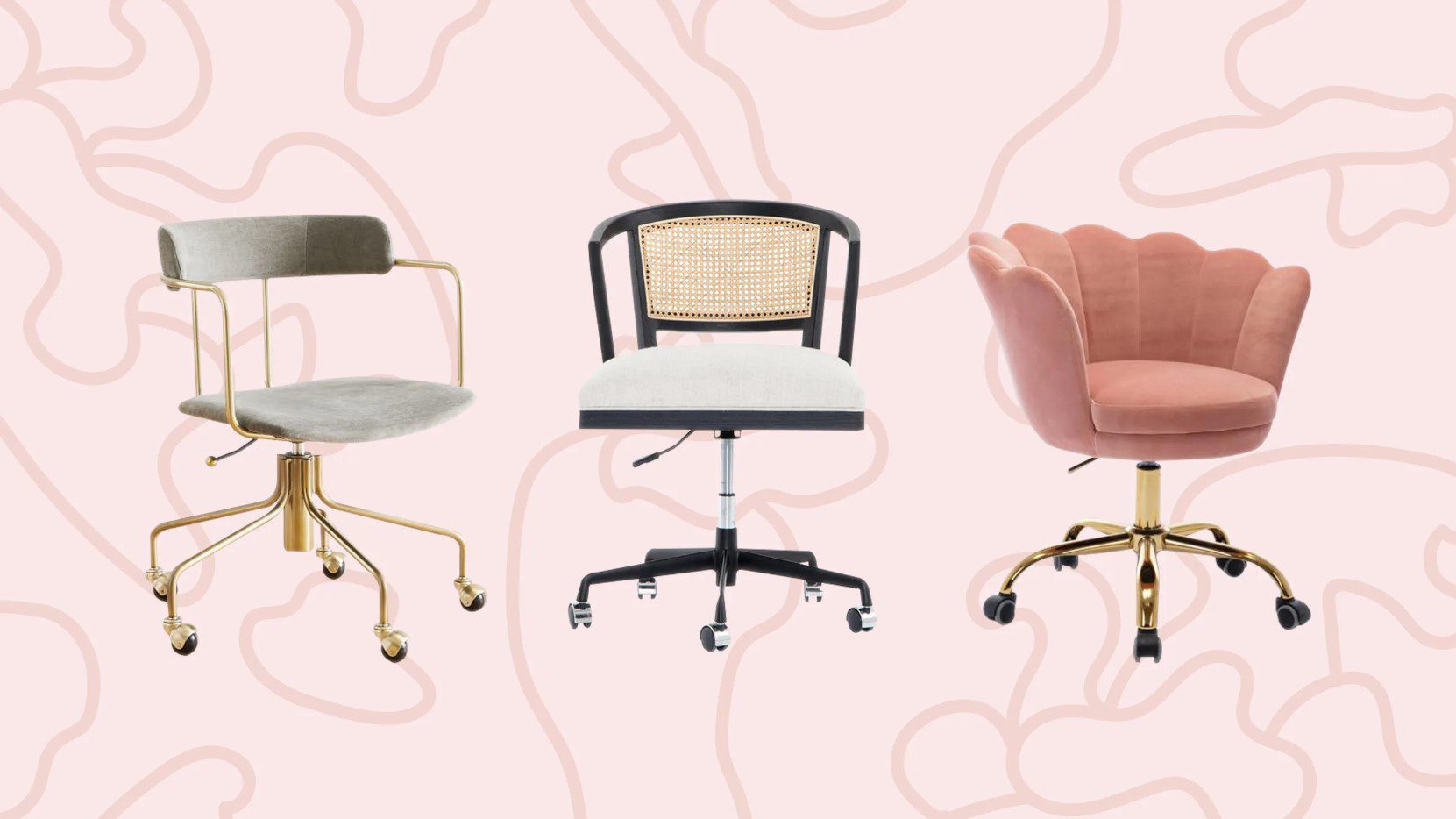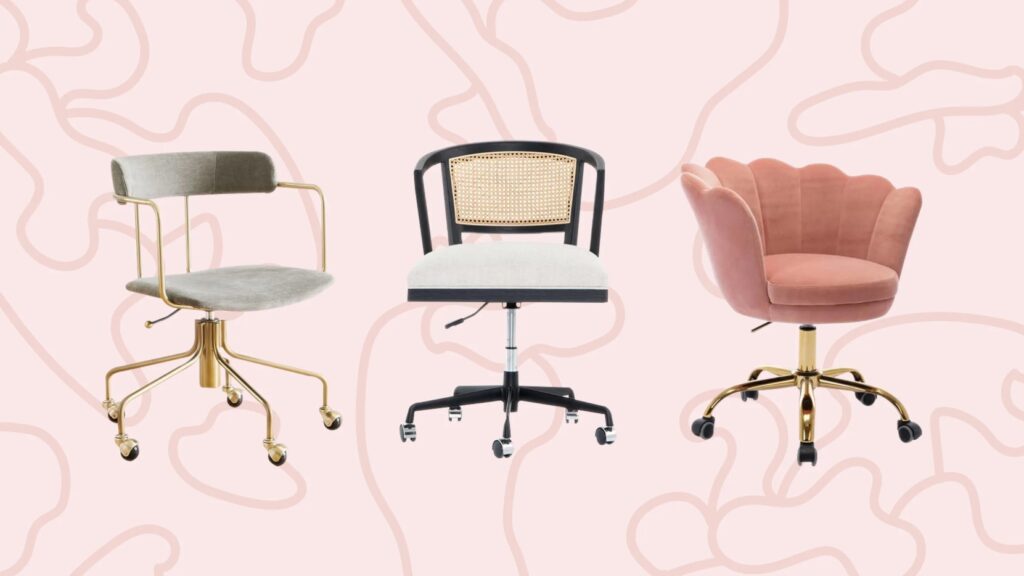 Consider opting for office chairs with unconventional shapes and vibrant colors to create a lively and engaging workspace. Think beyond the traditional chair design and explore options like bubbles, pods, or even chairs inspired by geometric shapes.
These visually striking chairs add a touch of playfulness to your office and serve as conversation starters. Pair these unconventional shapes with vibrant colors like bright red, electric blue, or sunny yellow to create a visually stimulating environment that energizes and inspires.
---
Novelty and Theme-Based Chairs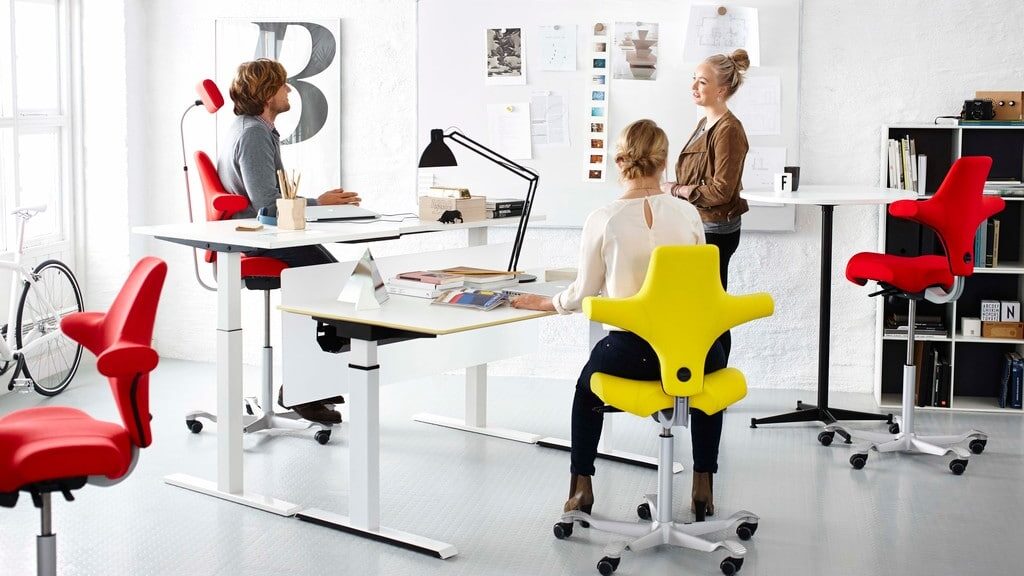 Bring out your inner child and infuse your workspace with nostalgia by incorporating novelty and theme-based office chairs. These chairs come in various exciting themes, such as sports, gaming, or pop culture-inspired designs.
Whether you're a sports enthusiast, a comic book lover, or a movie buff, there's a novelty chair that can reflect your interests and passions. From chairs shaped like sports balls to chairs reminiscent of iconic movie props, these fun office chair ideas add personality to your workspace and create a sense of fun and excitement.
Related to: 7 Best Accent Chairs Of 2023: Affordable Perfect On Style
---
Interactive and Ergonomic Chairs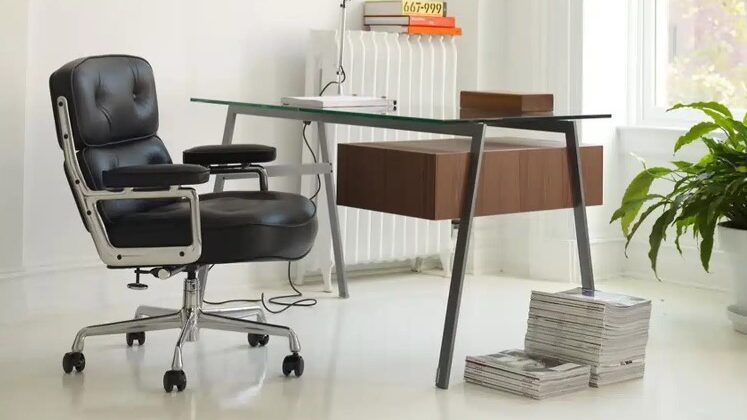 Promote movement and active engagement in the office by choosing interactive and ergonomic chairs. These chairs offer unique features like built-in massage functions, rocking capabilities, or exercise ball seating options. Incorporating movement into your seating experience, these chairs help combat sedentary behavior and promote better circulation and overall well-being.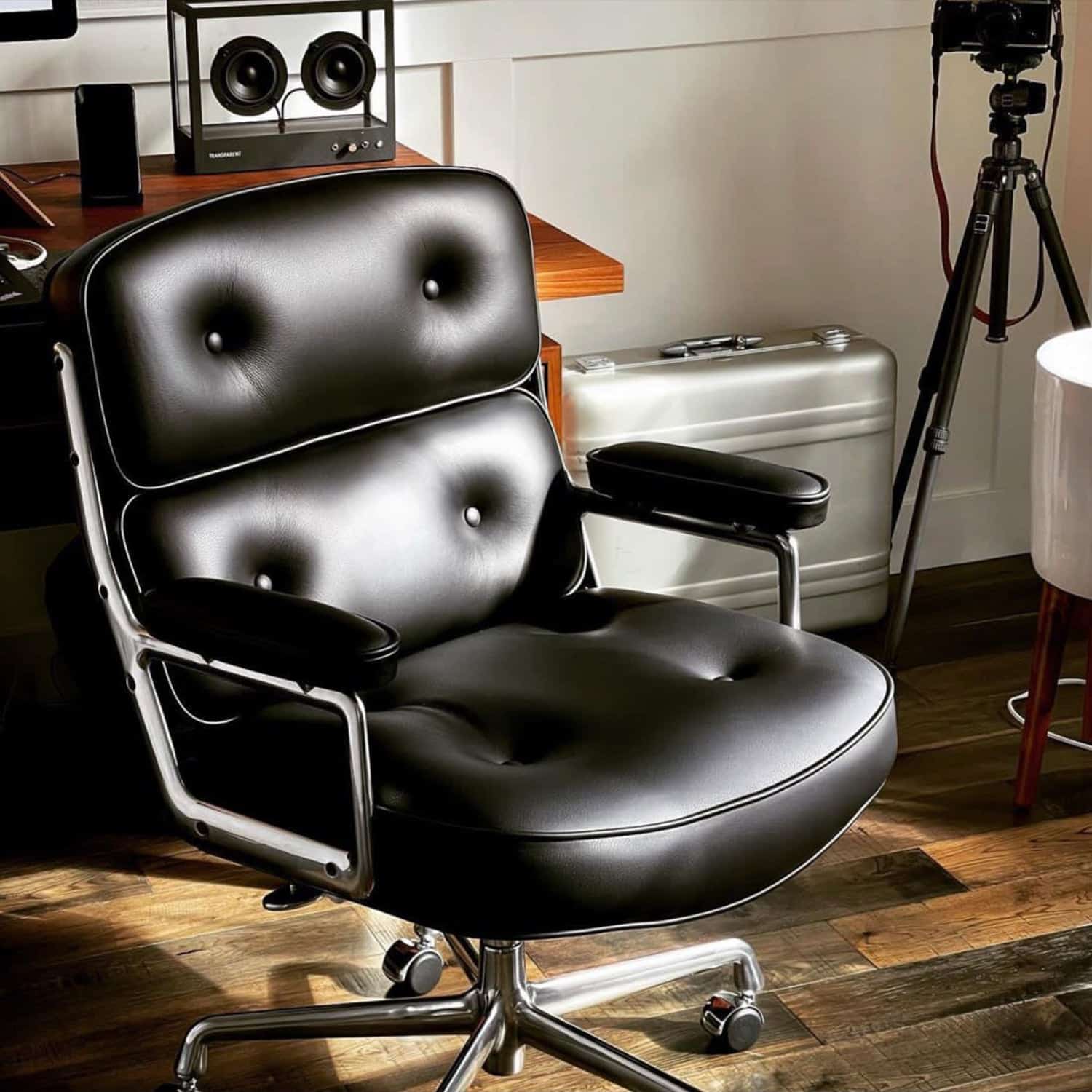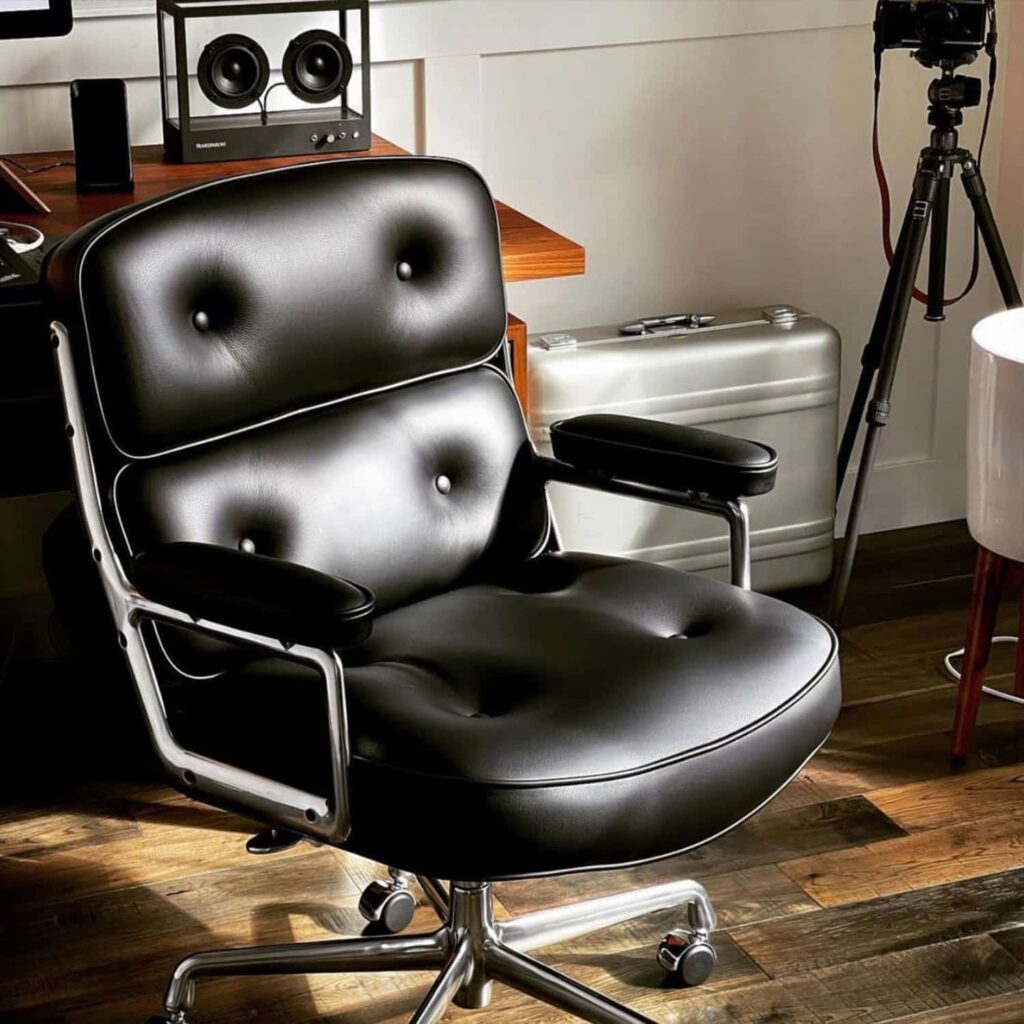 The Time-Life Eames Chair Replica offers interactive and ergonomic features, allowing you to customize your seating position, height, and lumbar support. These adjustable settings ensure a comfortable and healthy work environment.
Playful Upholstery and Patterns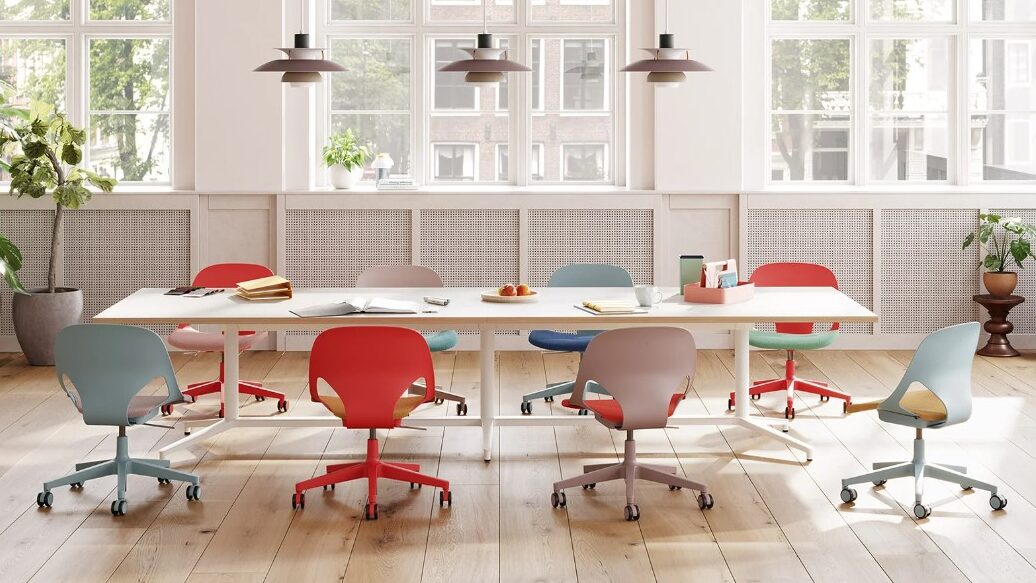 Add a touch of whimsy and visual interest to your workspace with fun upholstery and playful patterns on office chairs. Consider chairs with bold, colorful upholstery fabrics that feature eye-catching patterns like polka dots, stripes, or floral motifs.
Mixing and matching different patterns can create a dynamic and vibrant atmosphere while incorporating textures like velvet or faux fur adds an extra layer of playfulness. Let your office chairs become artistic canvases that reflect your personality and bring joy to your workspace.
Collaborative and Flexible Seating
Encourage collaboration and teamwork by incorporating fun seating options that promote interaction and flexibility. Choose chairs that can be moved and rearranged to create different seating configurations, allowing for impromptu meetings or group discussions.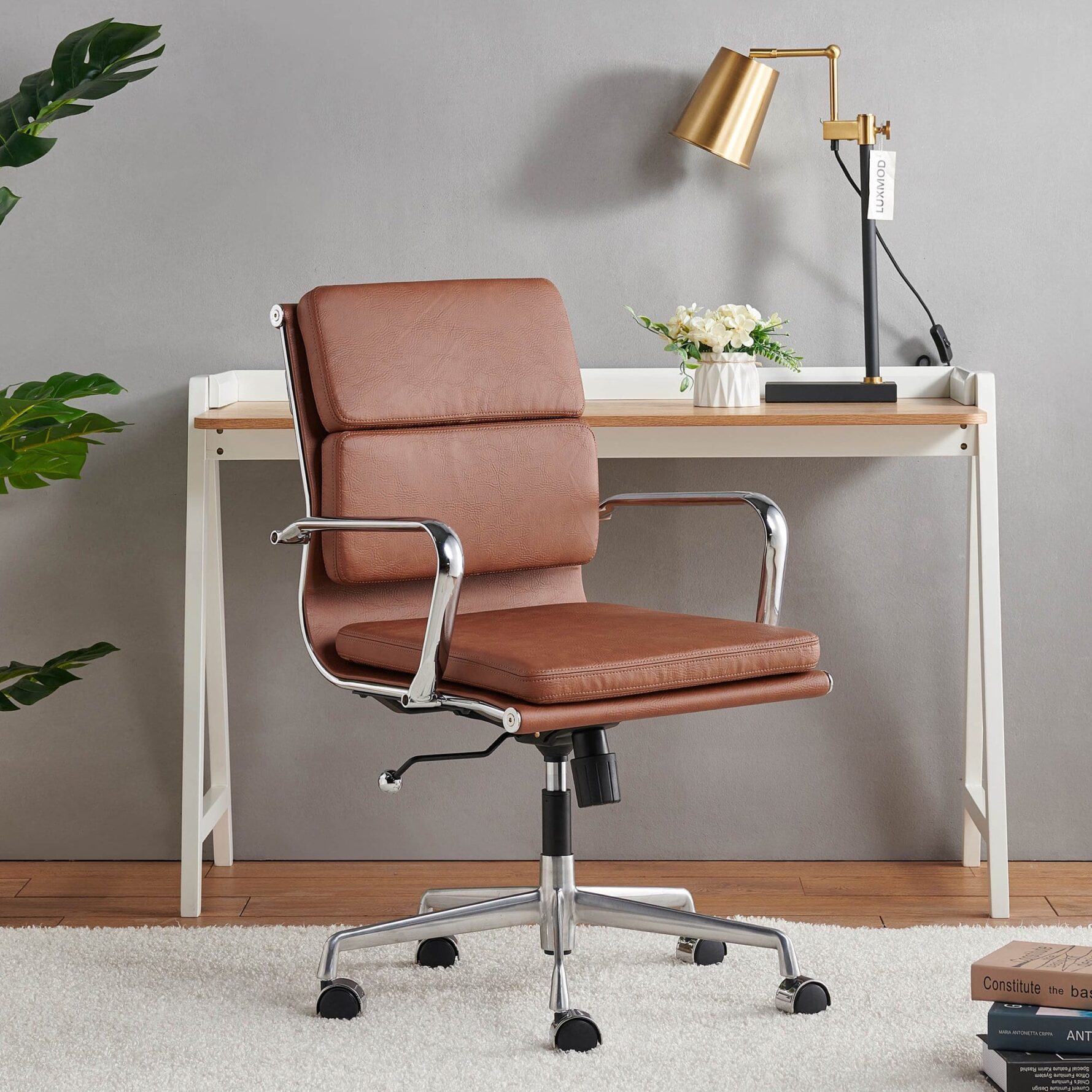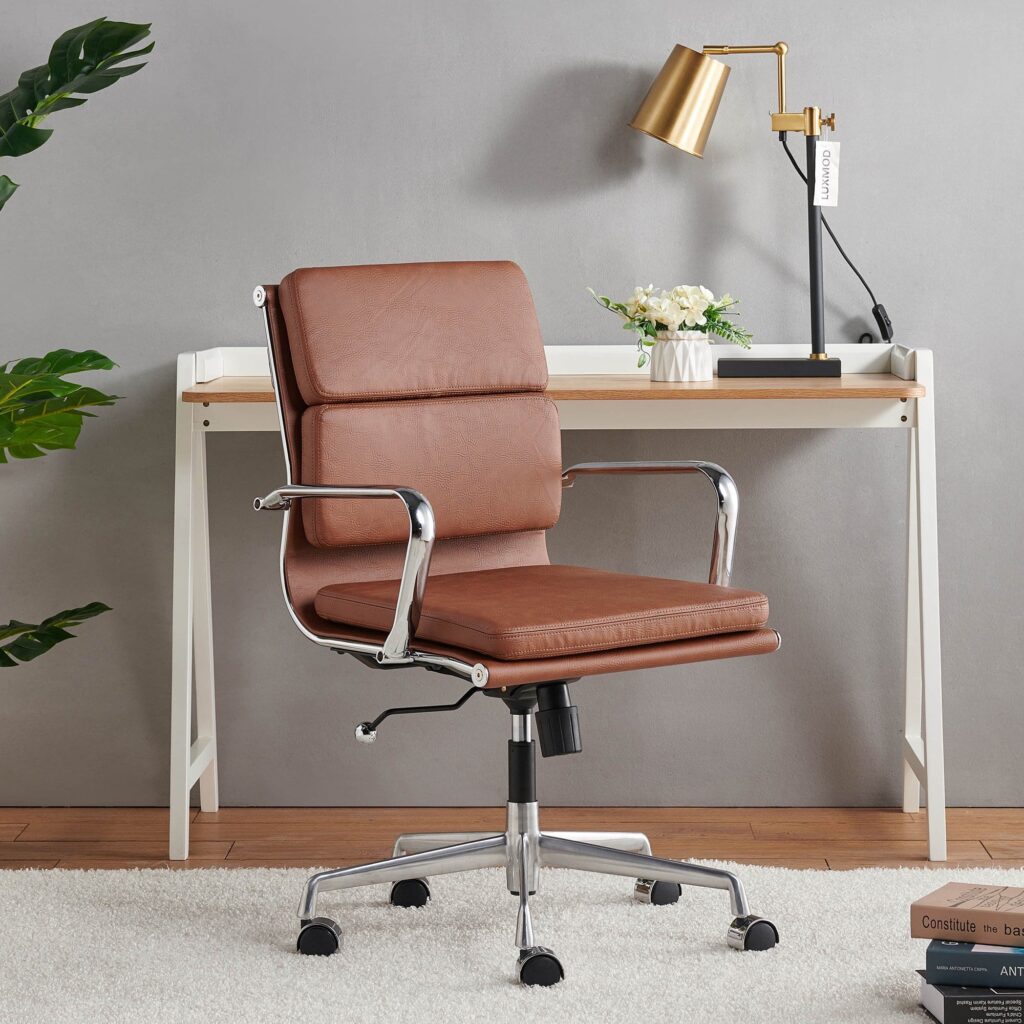 The Ramsey Office Chair offers collaborative and flexible seating options that promote a creative and open work environment. With its versatile design, this chair allows for the incorporation of flexible seating solutions such as bean bags, floor cushions, and modular seating units.
These alternatives create a casual and relaxed atmosphere, encouraging teamwork, collaboration, and free-flowing communication among team members. By embracing collaborative and flexible seating, the Ramsey Office Chair fosters a dynamic workspace that sparks creativity and enhances the overall productivity of your team.
Related to: Selecting The Best Eames Office Chair Replica In 2023
Conclusion
Bringing joy and a sense of playfulness to your workspace is essential for creating a positive and engaging work environment. The fun office chair ideas discussed in this article offer many options to infuse your workspace with creativity, inspiration, and happiness.
By incorporating unconventional shapes, vibrant colors, novelty designs, interactive features, playful upholstery, and collaborative seating solutions, you can transform your workspace into a vibrant and exciting place that motivates and energizes employees.
Stay up-to-date with the latest trends in fun office chair designs in 2023 by Sohnne and unleash your creativity to create a work environment that brings joy, enhances productivity, and promotes overall workplace satisfaction.
FAQ