It's easy to picture yourself sunk into a comfortable chair, its padded arms and back gently enveloping your body. All of the reading chairs we've handpicked have been extensively researched to ensure they give the best possible comfort and support for your body as you read. These seats will transform every reading experience into something special, whether you're in the middle of a page-turning thriller, engrossed in an insightful nonfiction read, or just looking for a quiet moment with your favorite author.
The emphasis on ergonomics is what really sets these reading chairs distinct. Each seat has been carefully crafted to encourage healthy posture and reduce physical stress, so you may spend as much time as you like immersed in your book without getting tired or achy. If you're a reader in search of peace and quiet, go no further than these chairs, which offer everything from ergonomic lumbar support to customizable features.
This isn't about coziness alone, though. These reading chairs from our store are the perfect balance of form and function, complementing any design scheme. These chairs will not only become a statement piece that enhances the elegance of your reading nook or living room, but they will also provide great comfort no matter which style you prefer: sleek and modern or classic and timeless.
Our 5 Best Pick Reading Chairs for You!
Find newfound pleasure in reading. Create your own literary paradise by rewarding yourself with the best reading companion money can buy. Relax on one of the reading chairs we've carefully examined and feel the words leap off the page.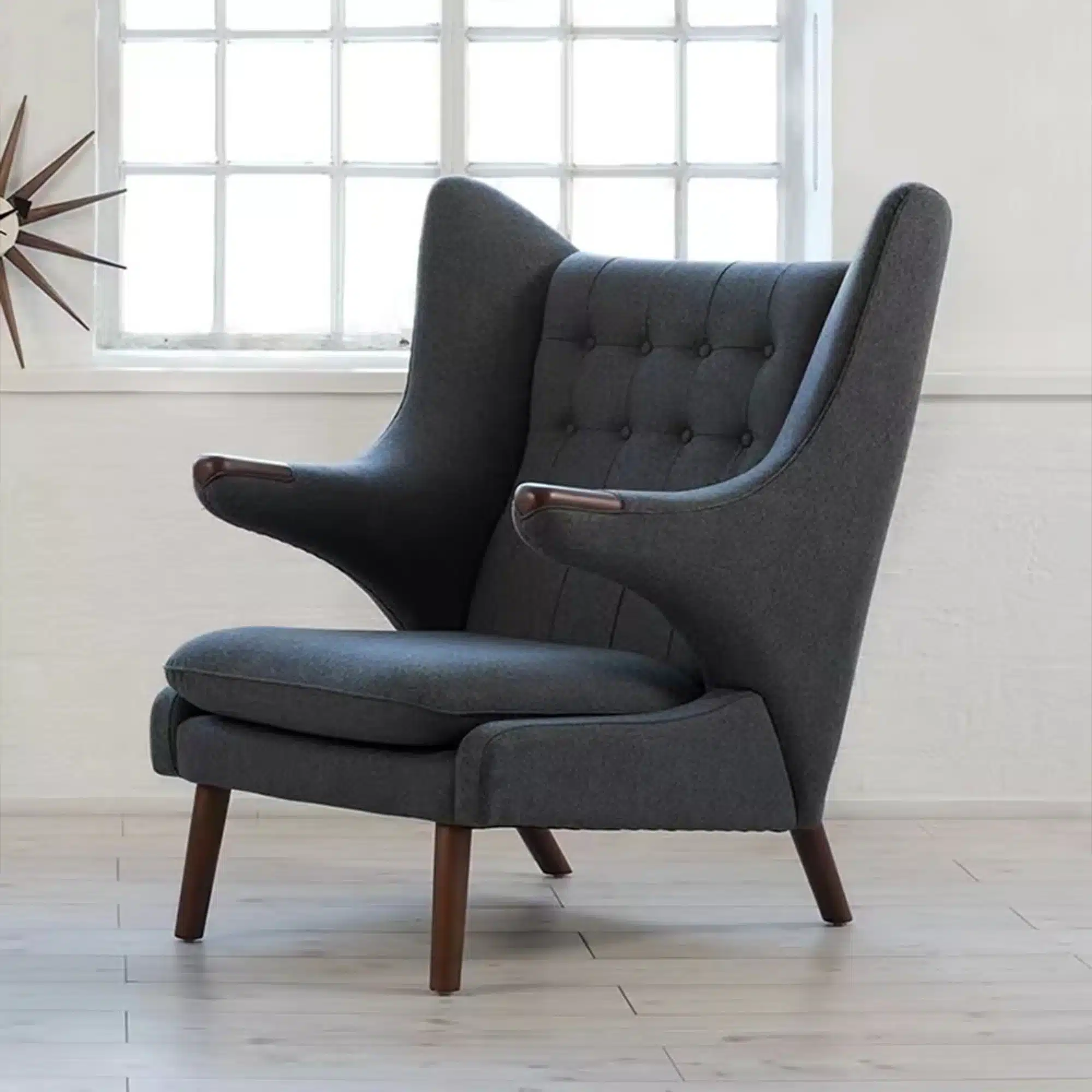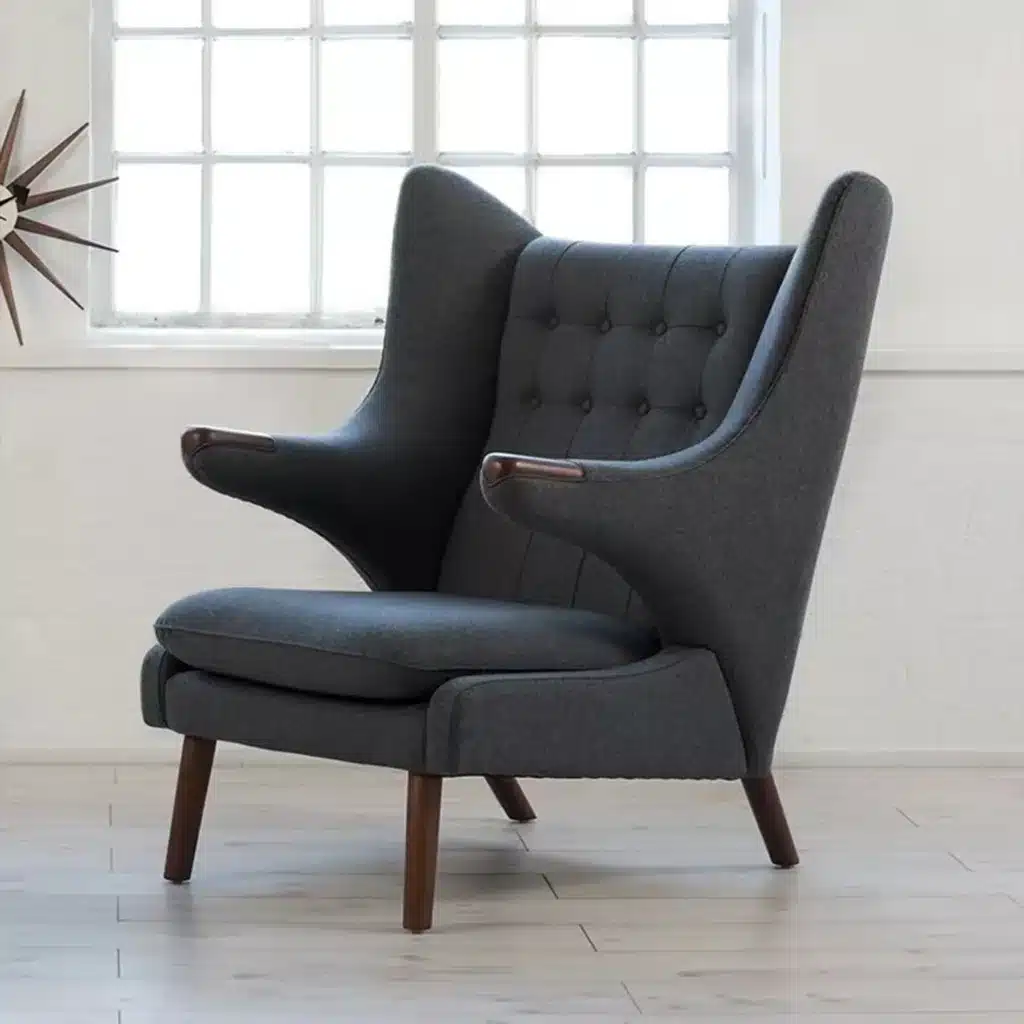 The appeal of this legendary seat is immediately apparent. The armrests are works of art in and of themselves, delicately molded to the shape of the user for maximum comfort. The chair's aesthetic is elevated by the use of exposed wood for the arms and legs.
The enormous Papa Bear Chair Replica is instantly recognizable due to the striking contrast between its bold and austere appearance and its inviting comfort. It's warm and welcoming, so you can relax and get lost in your reading.
This chair not only looks and feels great, but it also offers superior comfort. It's a lovely decoration for any room because of its exquisite design and meticulous attention to detail.
Enjoy the best of both worlds with the stylish and cozy Papa Bear Chair Replica. Feel safe and secure as you immerse yourself in a good book. You should buy a chair that is not only comfortable but also beautiful from all sides.
The perfect combination for this chair is to read Atomic Habits: An Easy & Proven Way to Build Good Habits & Break Bad One's book by James Clear.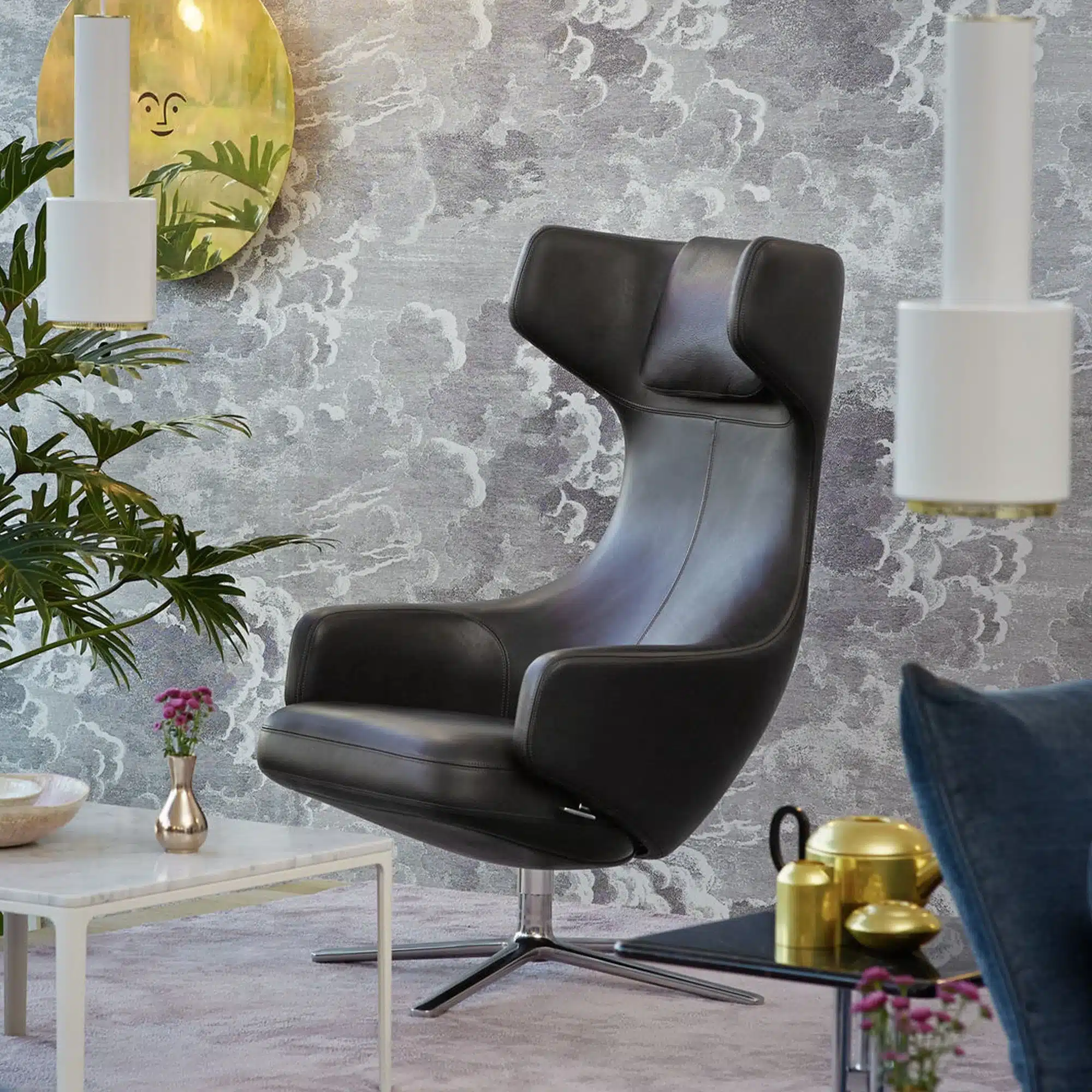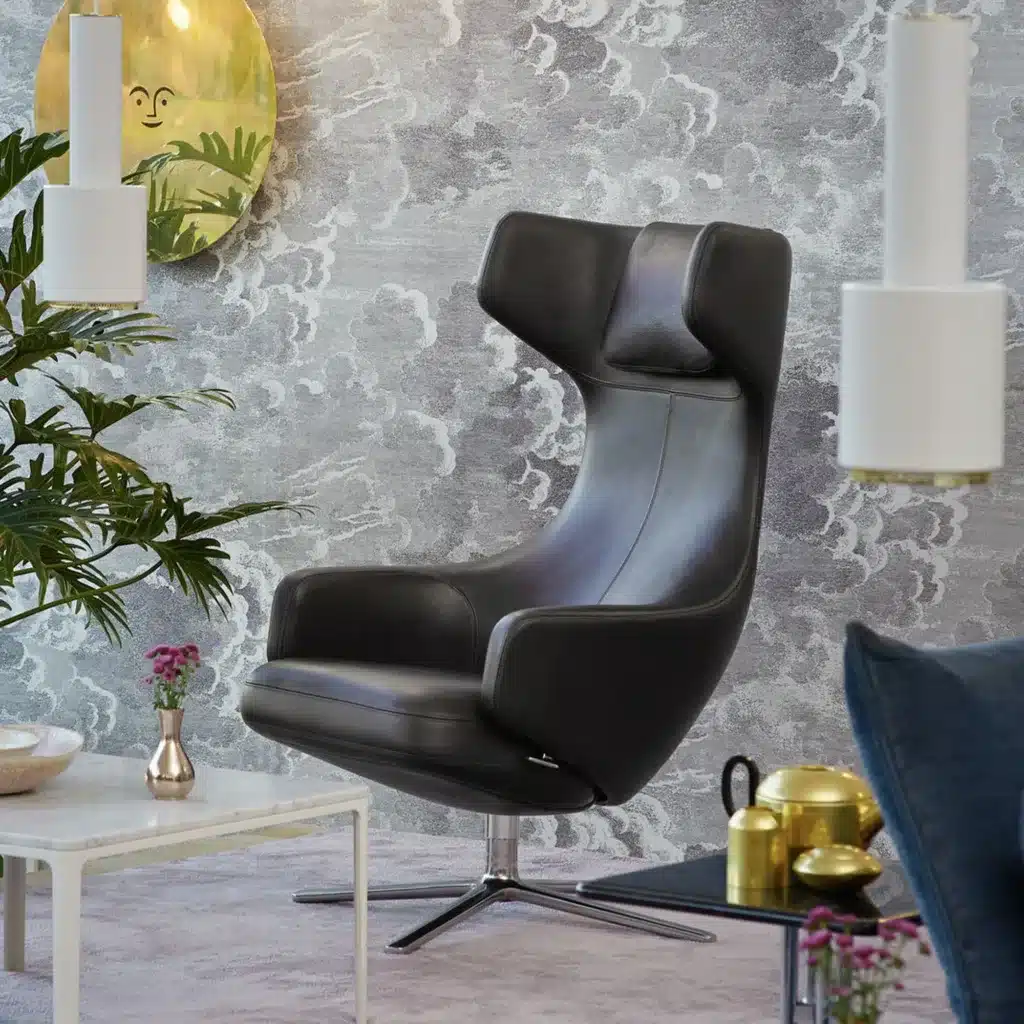 Vitra Grand Repos Lounge Chair is an artistic masterpiece rather than merely a comfortable place to sit. Its enveloping shape and soft cushions make for a relaxing and welcoming spot to curl up with a good book.
This chair stands out due to its well-considered layout. You can choose the most comfortable reading position thanks to the synchronized mechanism and biomechanical range of motion. This swivel chair smoothly adjusts to your position, whether you like to sit straight or recline back, and maintains its exceptional level of comfort in any position.
The rounded arms and elevated headrest provide a cozy haven in which to lose yourself in a good book in peace and quiet. No matter how far you recline, the hidden reclining mechanism may be locked into place to maintain that angle, providing unparalleled relaxation and spinal support.
The perfect combination for this chair is to read the Lessons in Chemistry book by Bonnie Garmus.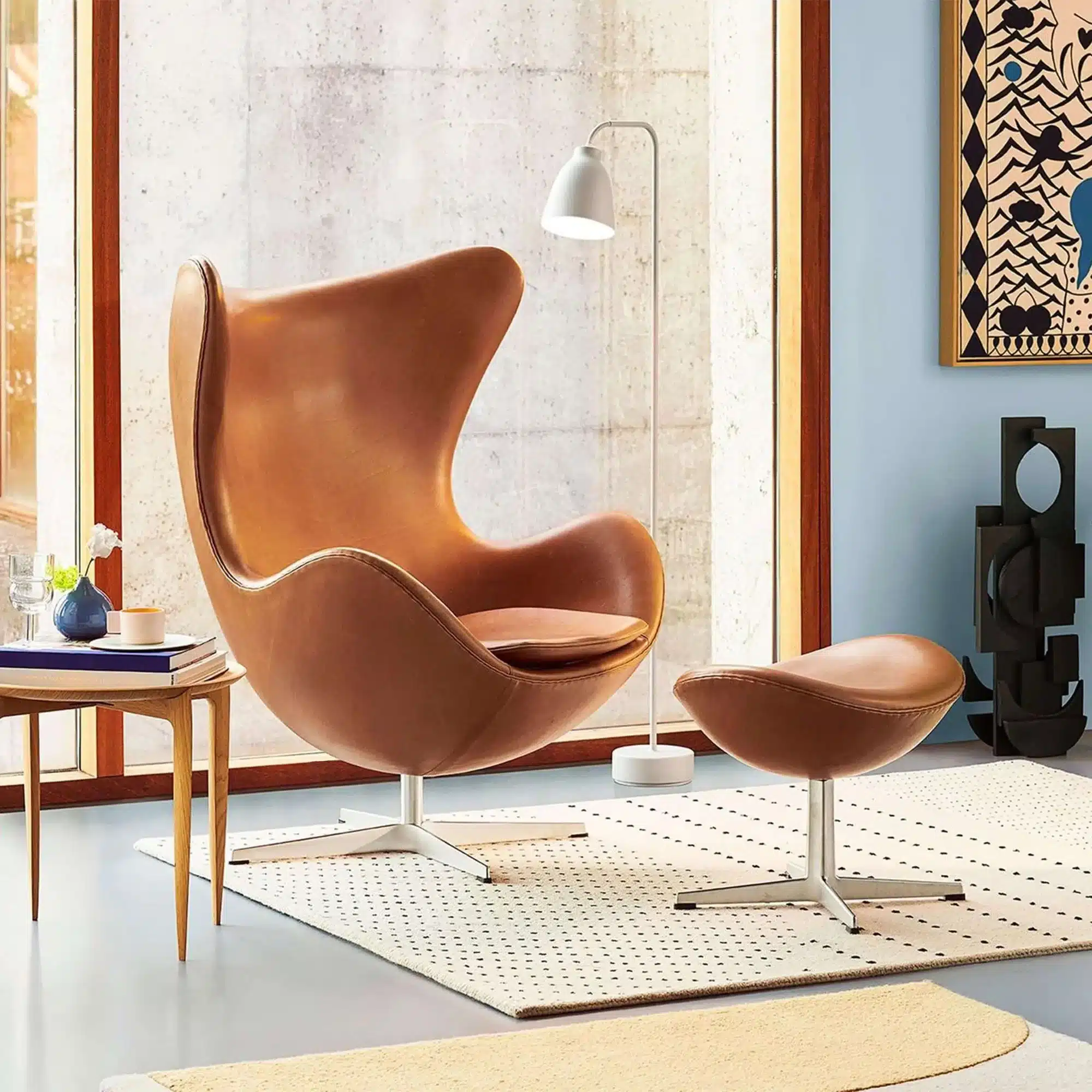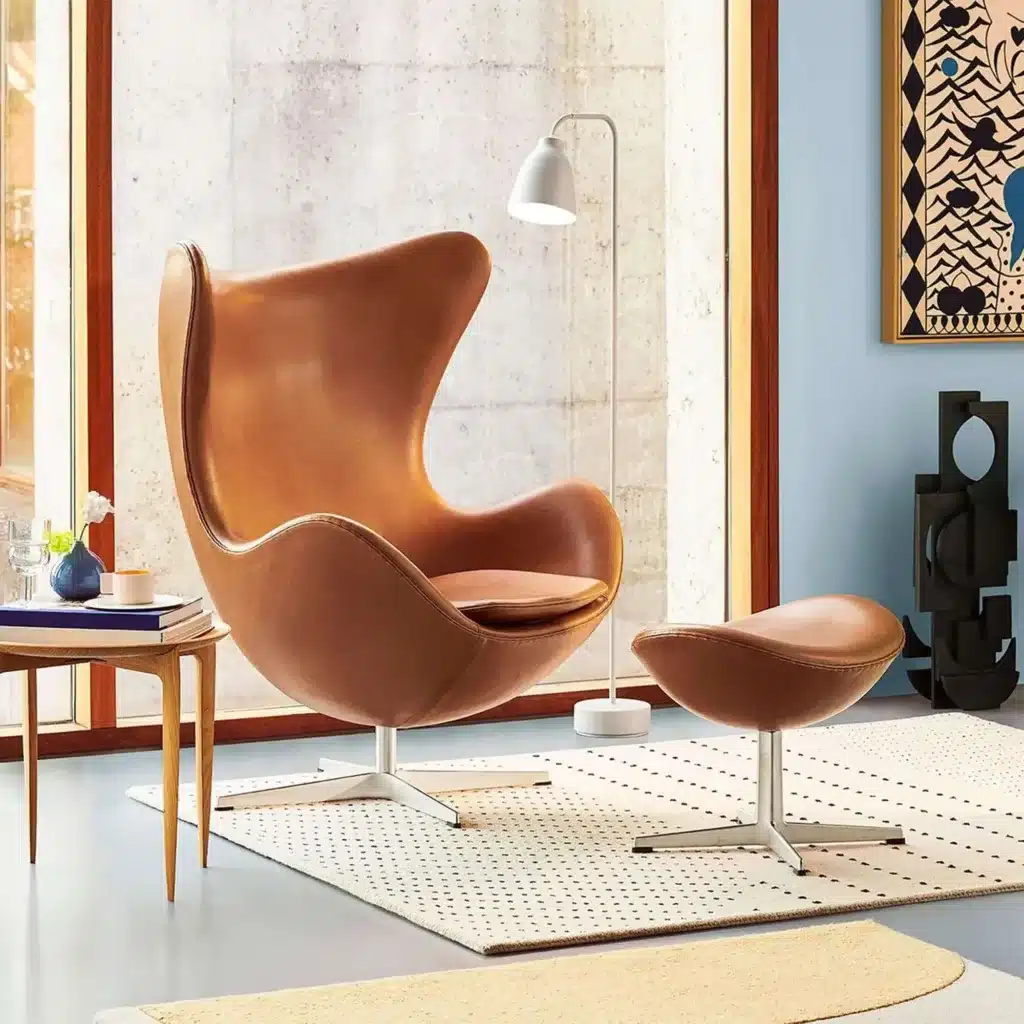 This international style choice will transport you to a world of classic beauty. The Egg Chair's graceful sculptural curves ensure that it will be treasured for years to come. Its distinctive, cocoon-like form surrounds you in an opulent calm, making it ideal for extended periods of reading.
The Egg Chair Replica's sturdy iron frame is a hallmark of its well-executed imitation design. The gorgeous real leather upholstery is a clear example of the high quality of its construction. This chair exudes class from every angle, from flawless corners to exquisite detailing.
Rest your weary bones on the soft, padded upholstery and read your favorite novels till the pressures of the day go away. The high wingback design of the chair shields you from prying eyes, so you can get lost in your books in peace.
The perfect combination for this chair is to read It Ends with Us by Collen Hoover.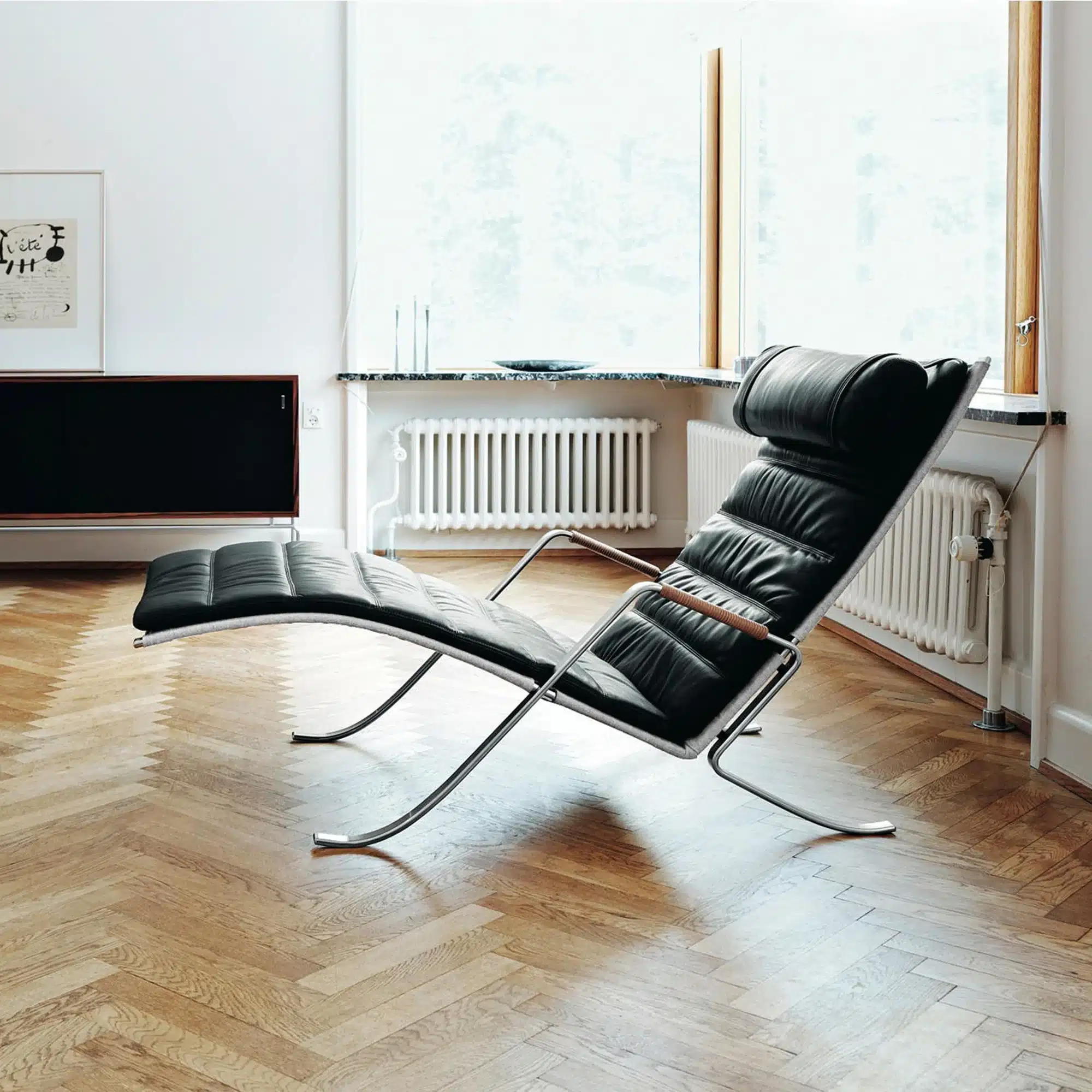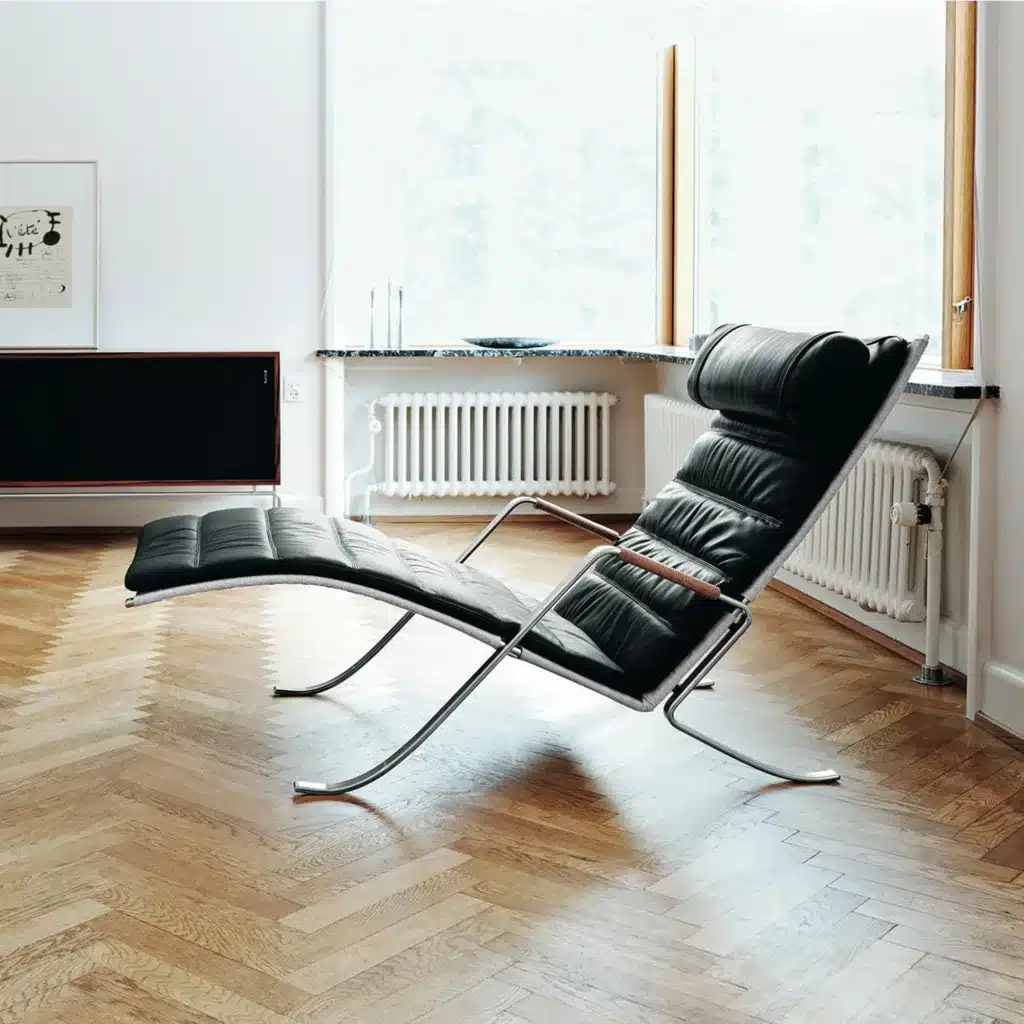 This chair is ideal for escaping the stresses of daily life and relaxing in peace. It's a rare and wonderful place to go to, where you may lose yourself in a book in complete solitude and quiet, and relax in luxurious ease. The FK87 Lounge Grasshopper Replica is the perfect chair for unwinding and recharging while reading.
The search for the ideal seat for your study nook can end here. The FK87 Lounge Grasshopper Replica is a paragon of relaxation, craftsmanship, and care. This extraordinary work will take your reading to the next level and help you escape into a peaceful haven. Prepare to relax in the lap of luxury while you indulge in a good book and a good vacation from reality.
The perfect combination for this chair is to read People We Meet on Vacation by Emily Henry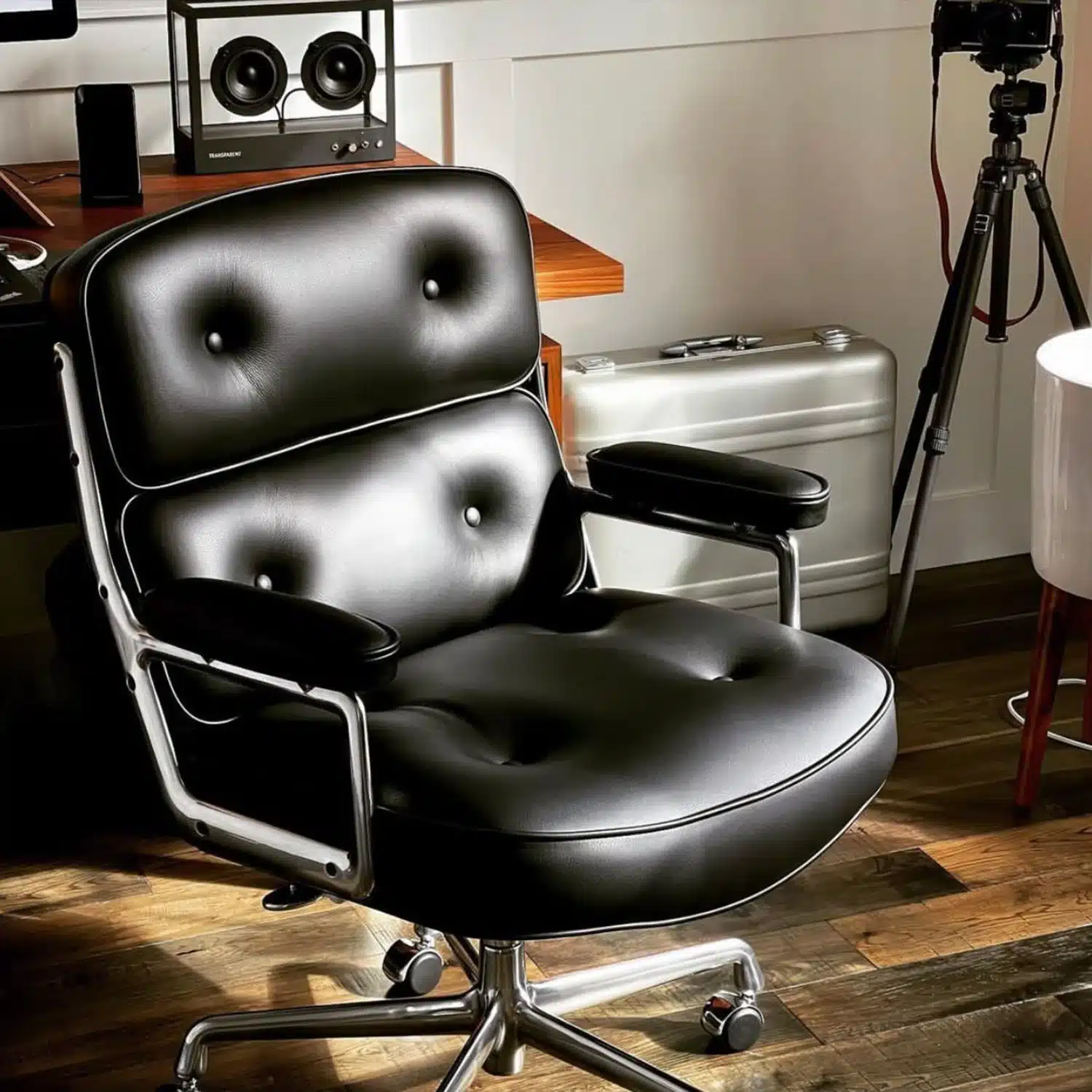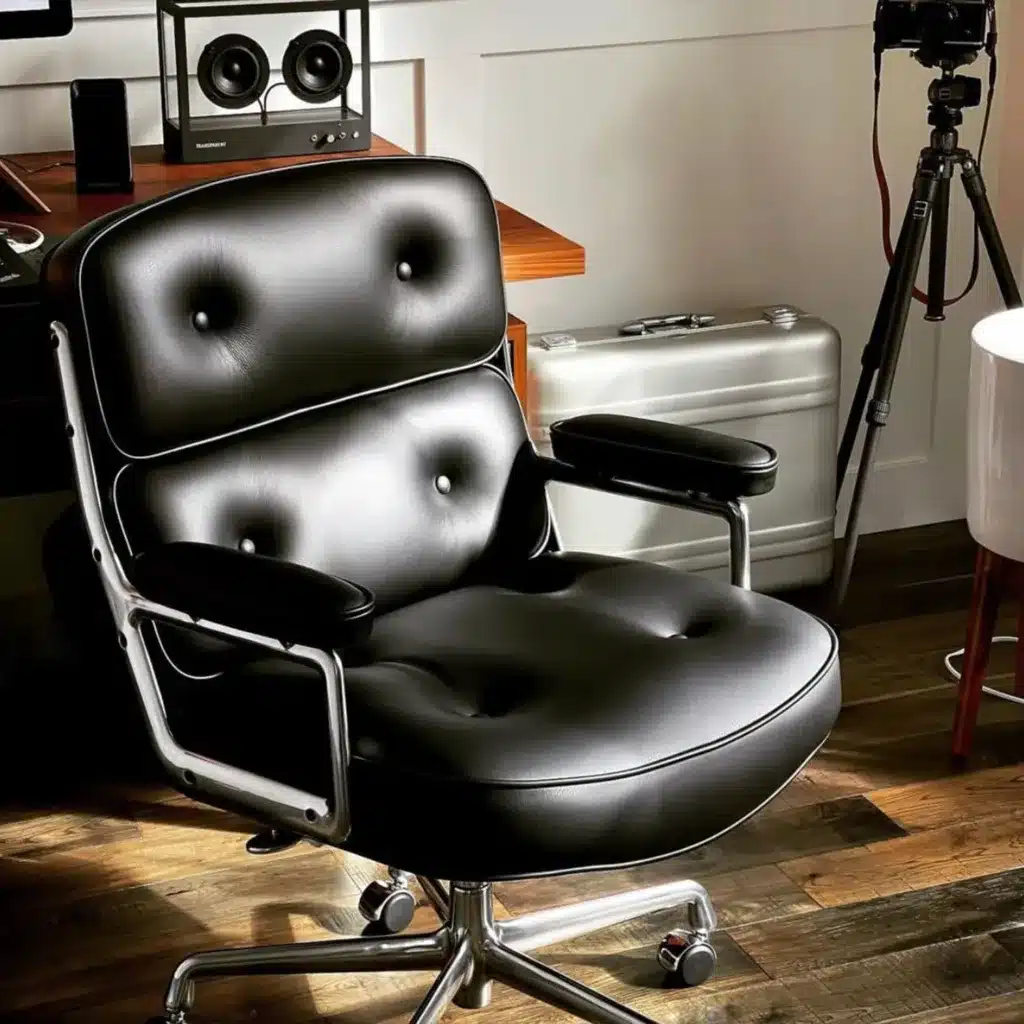 Time-Life Eames Chair Replica brings a new level of style and comfort to the reading experience.
The Time-Life Eames Chair Replica thinks of everything when it comes to your comfort. It's covered in thick cushions all over, from the seat to the back, and even the armrests are padded for maximum comfort. Because of its spacious interior, you'll have plenty of room to stretch out and relax.
This is not only exceptionally well-made but also features a stunningly beautiful design. Whether you're at home or at an office, you'll feel more at ease in this chair thanks to its well-proportioned design and high-quality construction. Your office will be transformed into a stylish and relaxing place to work.
The perfect combination for this chair is to read Atlas of the Heart: Mapping Meaningful Connection and the Language of Human Experience by Brene Brown.
Conclusion
In your quest for the ultimate reading chair, consider the specific features and design that resonate with your personal preferences. Each chair on our list offers its own unique blend of comfort, style, and functionality, catering to different tastes and needs. Ultimately, the best reading chair is one that brings you joy, comfort, and a sense of peace as you lose yourself in the pages of your favorite books.
So, whether you prefer a classic design, a modern touch, or a cozy embrace, our selection of the five best reading chairs for comfort in 2023 has something for everyone. Indulge in the pleasure of reading, enveloped in luxurious comfort and style.
FAQ About Best Reading Chairs
What makes a reading chair different from regular chairs?
A reading chair is specifically designed with comfort in mind for extended reading sessions. It typically features ergonomic design elements, such as proper lumbar support, padded armrests, and cushioning that allow you to relax and enjoy your book for hours without discomfort.
How do I choose the right reading chair for me?
Choosing the right reading chair depends on personal preference and individual needs. Consider factors such as the level of comfort, size, style, and materials used. Look for chairs that offer adequate support to your back, neck, and arms. It's also helpful to try out different chairs to ensure the one you select suits your body and reading habits.
What are the key features to look for in a reading chair?
Key features to consider include ergonomic design, adjustable components (such as reclining options and height adjustments), quality cushioning, and durable materials. Additionally, pay attention to the chair's size and dimensions to ensure it fits well within your reading space.
Are reading chairs only suitable for reading?
Although reading chairs are specifically designed for comfort during reading, they can also be used for other activities such as relaxing, meditating, or simply enjoying a quiet moment. The versatility of a reading chair allows you to adapt it to various purposes within your home.
Can a reading chair complement my home decor?
Yes, absolutely! Reading chairs come in various styles, colors, and materials, allowing you to find one that matches your home decor. From classic designs to modern aesthetics, there is a wide range of options available to seamlessly integrate the reading chair into your interior design scheme.